Got Assurance From Sai Satcharitra Chapter 11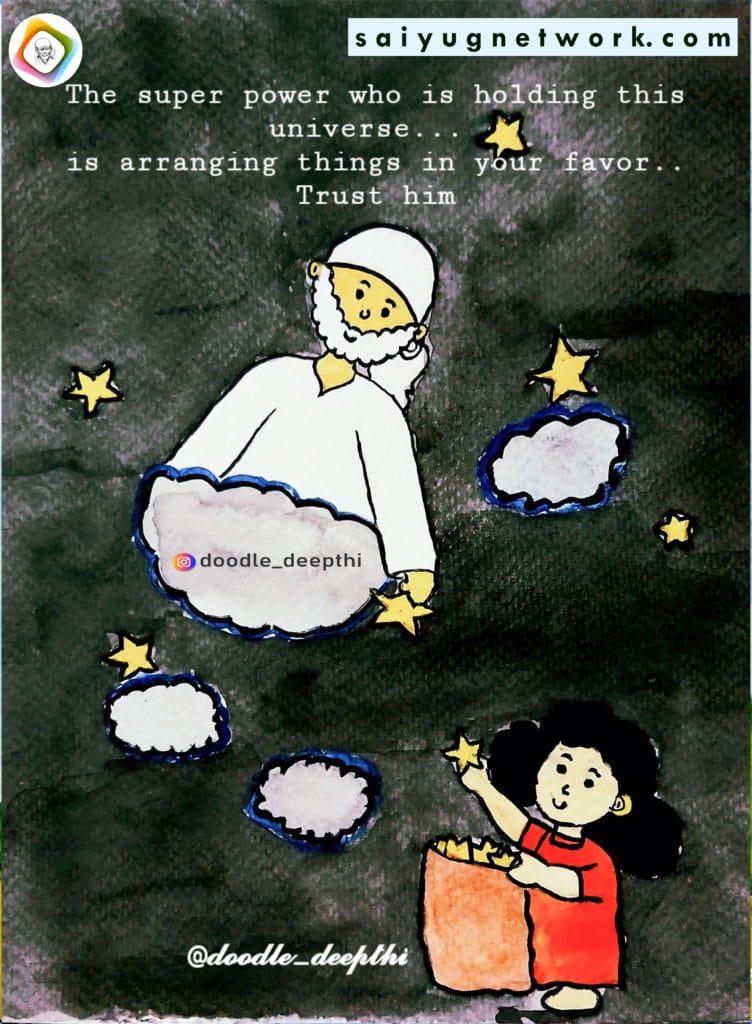 Anonymous Shirdi Sai Devotee from Singapore says: I am a small devotee of Baba who has been blessed by Him always.
I am a first time mother and during this Covid period when no one can help or reach you, Baba has been my Mother, Father and everything. I am super paranoid for my baby since there are no elders around. Just today I did not see the diaper wet for almost four hours. Devotees I know it's silly of me, but seriously a small thing is enough to irk me these days.
Coming back to my experience; I had read chapter 11 a day before and there it's mentioned If we devote our time and thoughts to Baba then He will take us across all calamities. The mother in me was highly worried but I took strength from these words and just left it to Baba. After exercising I came back and checked her diaper and it was full. You may think it's obvious and why bother Baba for this, but friends it's just the trust and love I have for Him, like a child running to his mother for small things, I got to speak with Him. He has been my sole companion during my pregnancy journey, delivery and current postpartum period. Thank You Baba.
There are so many experiences; hopefully we devotees can individually pen a Satcharitra for You. Koti Pranams to You my Baba. Love You. Jai Sairam! 
Sai Baba's Help With Cheque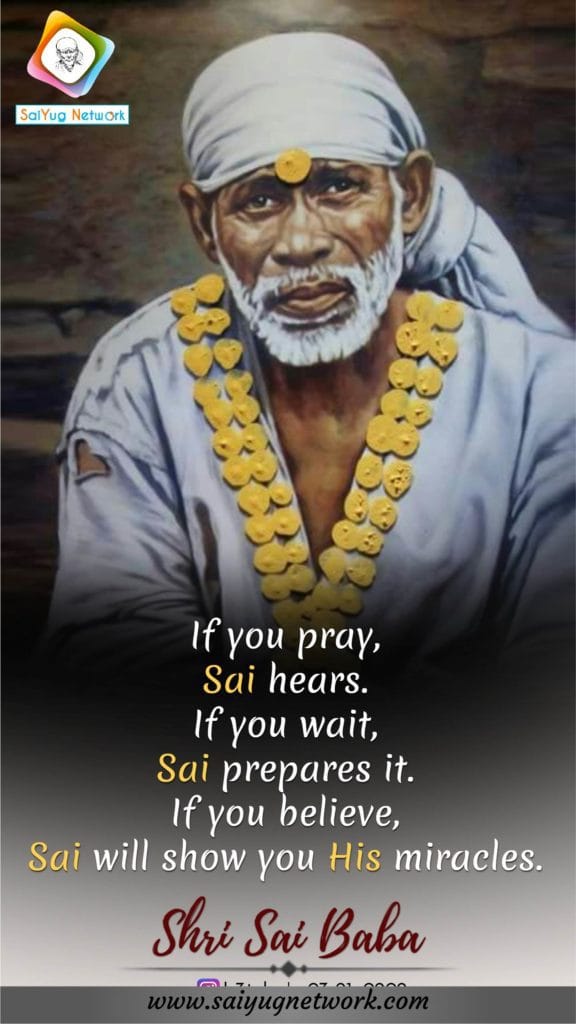 Anonymous Shirdi Sai Devotee from India says: Om Sairam to all Baba's devotees. Thank you Hetalji and team for maintaining this blog. 
My final cheque related to the home loan was supposed to be released by the bank in June of this year. I had informed the builder that they could collect the cheque in two to three days. Post that the builder did not inform me whether he received the cheque or not. However after a week or so I saw that the amount was debited from my account. After a month the builder approached me for the cheque. I was clueless as to what had happened to the cheque if he had not received it from the bank. I was extremely nervous since it was a big amount. I kept praying and reached the bank. I explained the situation to the manager and asked him to investigate the matter. After some research from their side it was found that the cheque was released in June but the builder did not collect it from the bank. Since it was more than a month they were unable to trace where the old cheque was. I was praying so fervently to Baba and couldn't imagine what I would have done if the bank didn't agree to cancel the old cheque and reissue a new one. Baba, please take care of us and our family.
Om Sairam. Sarvejana Sukhino Bhavantu
Baba Always Shows His Presence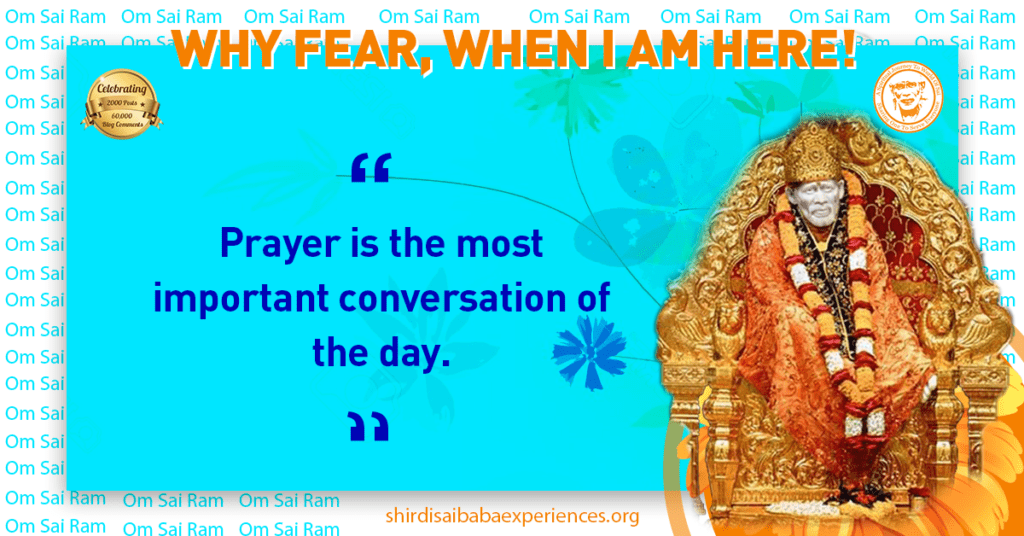 Anonymous Shirdi Sai Devotee from India says: Om Sairam. I am Sai Baba's daughter from India.
Baba said "Mujhe sada jeevit hi jaano, anubhav karo satya pehchano – (I am ever alive, experience it and know the truth)" Baba gave me His darshan last month when my father got operated for hernia where I am working in the same hospital in Punjab. Doctor said because of the fats the operation was a little bit risky. My mother and I were crying. Operation was successful by the grace of Sai. 
Miracle happened on the same day. I was going back home from the hospital. On the road there was a person in a rickshaw with the same personality as Baba with white kafni on his head. I saw that he was coming towards me. I said to myself that he looks like Sai. When he was passing, he also saw me. Then I saw that there was an identity card in his neck and Sai word was written in Hindi on it. I was shocked and happy and I felt he was Baba Who gave me darshan because I was sad that day. When I feel sad Baba always shows His presence. Thank You Baba. I love You. 
Baba Heard Devotee's Earnest Prayer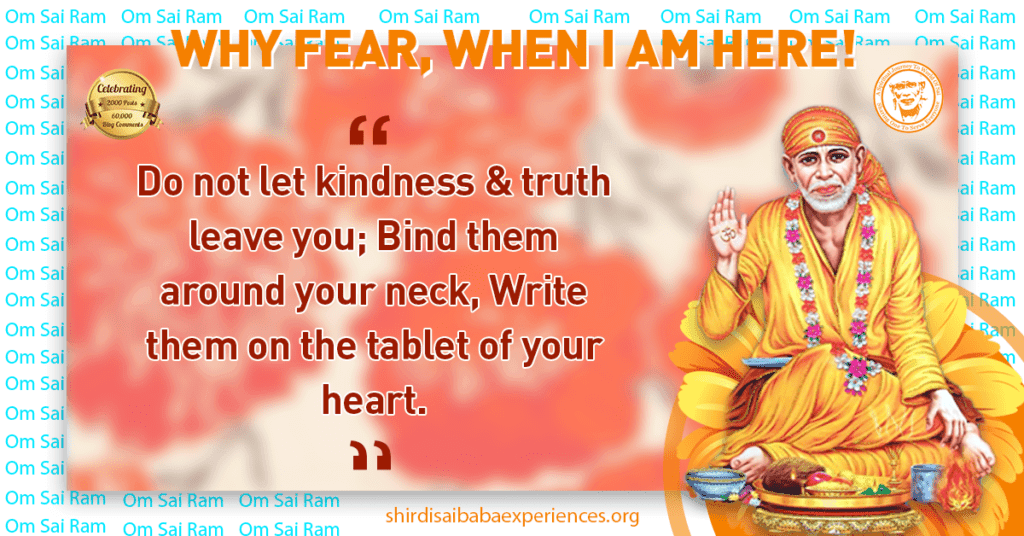 Anonymous Shirdi Sai Devotee from India says: My connection with Baba started in 2018. Since then He has been helping me time and again.
I had been suffering from frequent urination to the extent that I couldn't sleep at night. I first thought it to be my PMS but even after my periods it continued. By that time I started taking cranberry juice and coconut water which helped me to some extent. I took an appointment with my online doctor who gave a few medicines and also some tests. The medicines helped a lot and by the time reports came; it showed mild infection but there was no urinary tract infection in urine culture. I thought everything was fine but the moment I stopped the medicines it started again. This time I prayed to Baba to stop every infection as the doctor asked me to do an ultrasound of the kidney. This rattled me. I started taking Udi with water and also applied it on the abdomen. Thankfully it was reduced. Baba heard my prayer. Om Sairam. 
Baba Cured Devotee's Son's Fever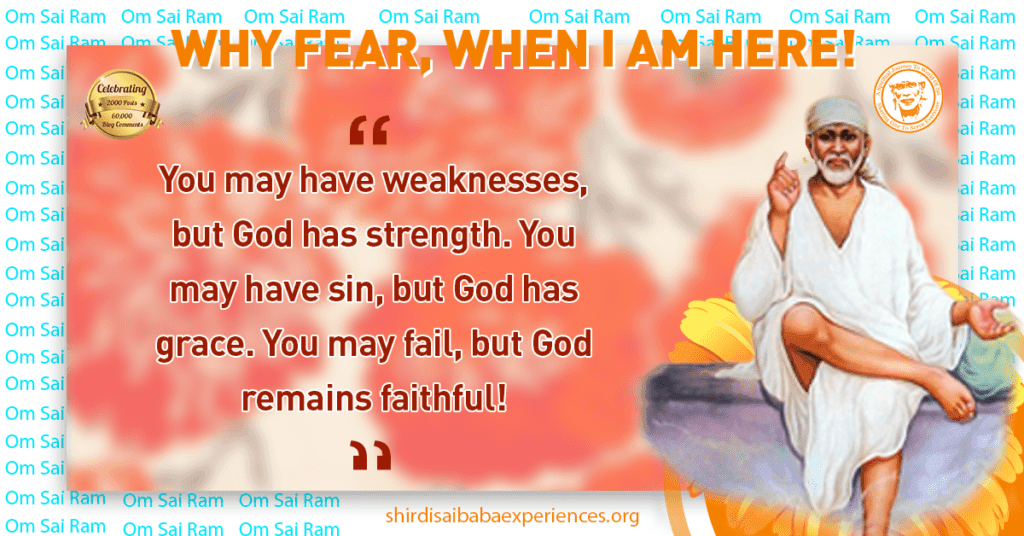 Anonymous Shirdi Sai Devotee from Malaysia says: Thanks a ton to Hetalji for this modern online Satcharitra.
Coming to my experience; my son was having a cold, cough and fever. Because of the pandemic situation we panicked and worried. Then we prayed to our Sai pa. With His blessings and miracle the next day fever was gone and he was active. Thank You Baba.
I have no words to express the miracles You did in our life. Without Your blessings we are nothing. Please keep Your blessings on everyone. As promised I'm posting my experience. Thank You Baba. Om Sairam.
Why Prayers If Karmas Rule
Shirdi Sai Devotee Geetha from India says: Hello Sai devotees. Thanks to the entire team working on this platform.
I am really angry with Baba as I am continuously facing problems in my life. I didn't worship Him for the last few months still everyday at least I will stand in front of Him and shout at Him for putting me in this situation. If we aren't going to get what we pray for and if everything happens only as per karmas then why should we worship God? But still the inner me is trusting Baba though nothing is falling in place. Please Sai devotees pray for my peace and happiness. I have my NEET exams in April please pray for me to get my gynaecology seat. Thank you all. Anyone has answers to my questions, please do answer. 
Regards,
Geetha
More from SaiYugNetwork.com
© Shirdi Sai Baba Devotees.com – Member of SaiYugNetwork.com