Sai Baba Cured A Devotee's Mother
Anonymous Shirdi Sai Devotee from India says: I am an anonymous devotee of Sai Baba from India and please don't disclose my name and email. Thank you all for maintaining this blog as this blog really connects our hearts to Baba.
My mom's hand was fractured and she was doing physiotherapy for it. She says that yesterday it was painful and was very sad about her condition. She also said that her bone seemed to be a little dislocated. She already had two operations regarding this but now again this matter worried her a lot. Yesterday was Thursday and I prayed Baba to heal her and if her pain went then it would mean that I must share my experience today. So today miraculously she doesn't say anything about that. 
Also yesterday I did my Sai parayan and Sai pooja in the evening. I prayed Baba to accept my naivedya and if He accepted my offer then it meant that it was the indication that He would recover my mom. I also told Him in my mind that if He accepted my offer and then He gave me an indication or signal of it that I completed my pooja. Then suddenly my mom came at that time and asked me why did I not offer jaggery as naivedya today as I used to keep jaggery as naivedya on previous Thursdays but my mom was unaware of the complete situation. I was very moved by this miracle of Baba and thought that He had accepted my offer and put some jaggery in the bowl. I kept it in front of Baba that time. Current was not there. When the current came I noticed that some ants were there. Seriously, He blessed my mom and accepted my offer. Om Sairam. Om Sai Rakshak Sharanam Deva.
Om Shirdi Vasaye Vidhmaye Satchidananda Dhimayi Thanno Sai Prachodayat Om Sai Ram
Please help me to pass my exams. Om Sai Ram
Received Multiple Job Offers
Anonymous Shirdi Sai Devotee from India says: Om Sai Ram, I'm a recent engineering graduate from India.
I graduated from college in August 2021. During the last semester of my course, I had received an internship from a good firm but was not sure if they would give me a full time employment post after the completion of the internship.

Amidst the pandemic when I was very confused and worried, I came across this site where devotees posted the miracles of Baba and also got to know about the book Sai Satcharitra. I made up my mind and started reading the book online as well as started applying for jobs in other firms, so that I would have a backup offer.

To my surprise and miracle, I got twojob offers from very reputed firms and also I received a full time employment offer from the firm where I was doing an internship.

Never did I imagine that I would have three Job offers in my hand, when I was just graduating from college. Eventually I selected an offer and will start my full time employment in a very reputed firm. I consider this as Baba's grace and blessings.

Thank you for reading this.

Om Sai Ram!
Baba Is Merciful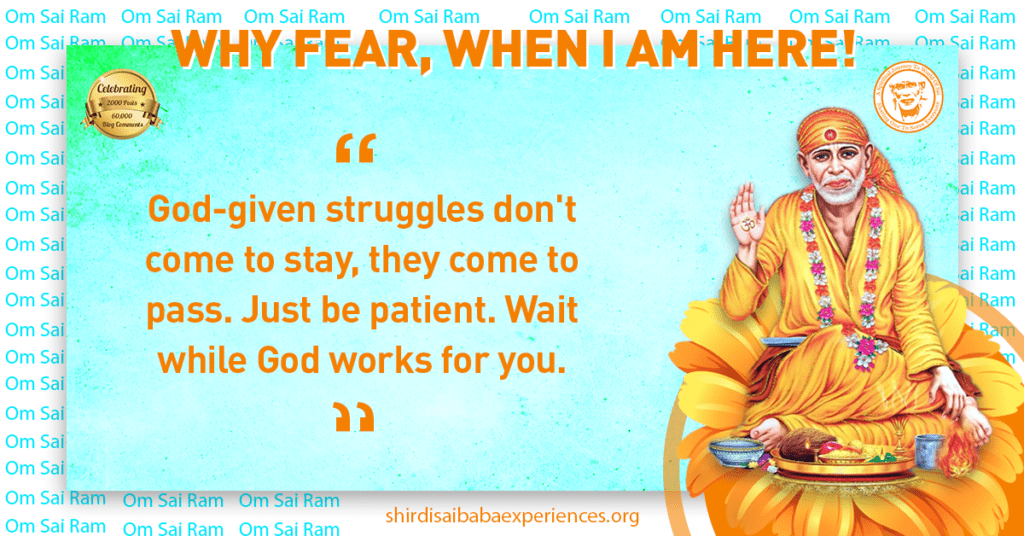 Shirdi Sai Devotee Divya Walia from India says: I think all the devotees of Baba are really blessed for the protective shade we all have.
Experience 1 – During the second wave of Covid, one of our friends, who is a doctor and treated our whole family in the first wave, became severely infected. He was hospitalized and the recovery was very slow. But thanks to Baba as he finally recovered though he is still struggling with infection but I am sure that Baba will completely cure him.

Experience 2 – My son had been suffering from fever, throat problem and runny nose. As a mother we all know how painful it is to see your baby suffer, but why to worry when Baba is there. I gave him Udi and his fever was gone and in two days he was much better. I was really scared of Covid but thankfully he recovered in three days.

Experience 3 – We have recently moved to a new house and though I remembered keeping our iPad in the purse but I was unable to find it. I looked into the drawer and purse with no luck. Then I prayed to Baba and found the iPad in the same drawer where I had already looked twice.

Thank You Baba for being with us in all our small or big problems. Thanks Baba for always coming to our rescue.
Sai Baba's Blessings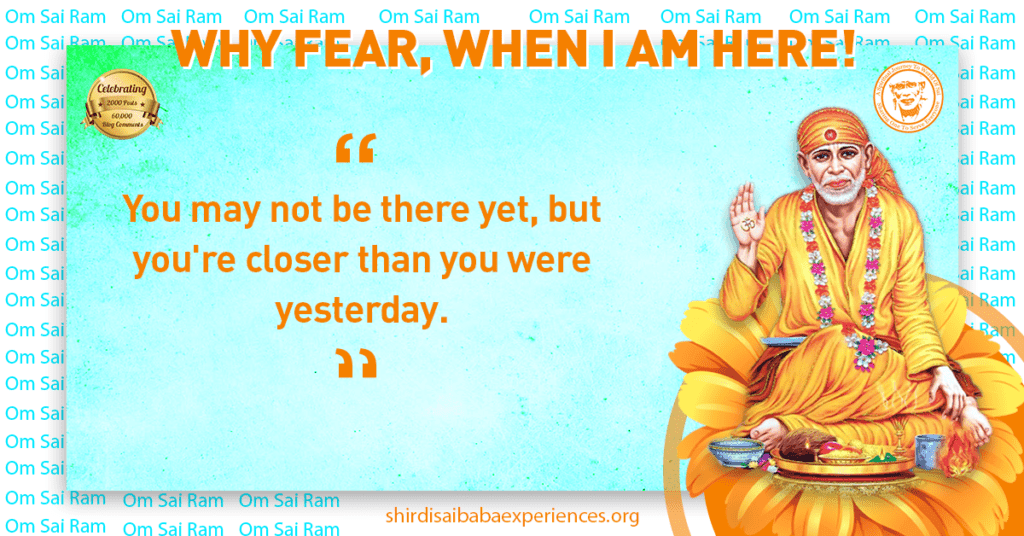 Anonymous Shirdi Sai Devotee from USA says: Hello All, Thanks to Hetal mam and team for the wonderful blog. Please keep my details anonymous. 
Invoking Baba's blessings for sharing the experience. My husband's friend's daughter was not well and they informed us that they should take her to the ER. I felt very scared and I prayed to Baba that I would share the experience here and to please bless the little one. By Baba's grace she is all fine. Thanks a lot Baba for all Your blessings.

Please bless everyone with good health and happiness. Let everyone's wishes be fulfilled as per Your wish because whatever You decide will be the best for us.

Bless me with faith and patience. Baba please, please stay by my side.

My mother is talking nicely with my husband. Thanks Baba.

Love You Baba

Sai Sai Sai
Sai's Miracles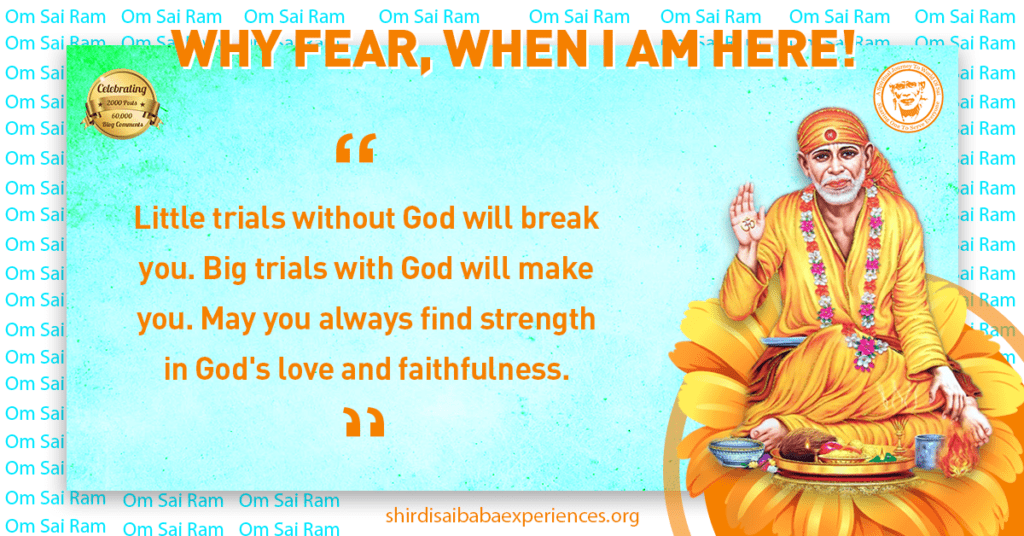 Anonymous Shirdi Sai Devotee from the USA says: I am Sai's daughter. Thank you Hetalji and team for providing us this platform where we Sai's devotees can share our beautiful experiences with our Sai family. Today I am here again to say thanks to my Sai.
Thank You so much Sai for always helping and this time too You showed that You love me so much and You are always with me. Thank You Sai as all the things I had ordered were delivered at the right time. They were delivered safely too and just one item was broken, but that is okay Sai as You know which one to give and which not to.
Sai, I hope after we put everything in the right place it will look beautiful and my husband will be happy with my choice. Thank You for everything my Sai. I cannot say how much this means to us that You are always with us and protecting us. 
Love You so much Deva.
Om Sai Ram!
Got A Job Offer Letter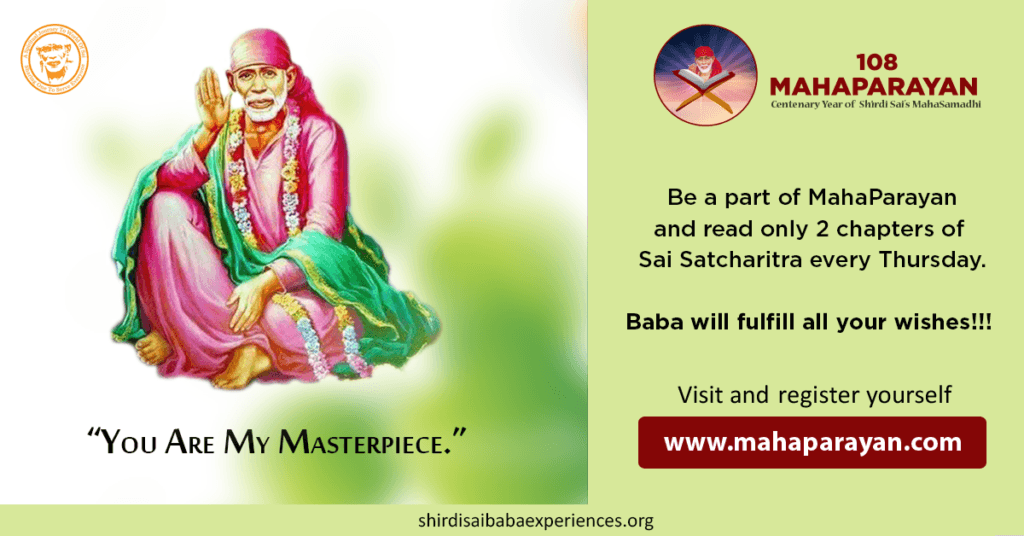 Anonymous Shirdi Sai Devotee from India says: I am a small devotee of Sai Baba but my mom and sister are big devotees.
I have been interviewed and with Baba's grace I have passed all rounds for a dream job and thus awaiting the offer letter.
I am slowly developing faith in Sai Baba and hope I receive the offer letter very soon. Thanks a lot for such a platform and the chance to share my experience. Sai Ram!
More from SaiYugNetwork.com
© Shirdi Sai Baba Devotees.com – Member of SaiYugNetwork.com