Countless Miracles Of Sai Baba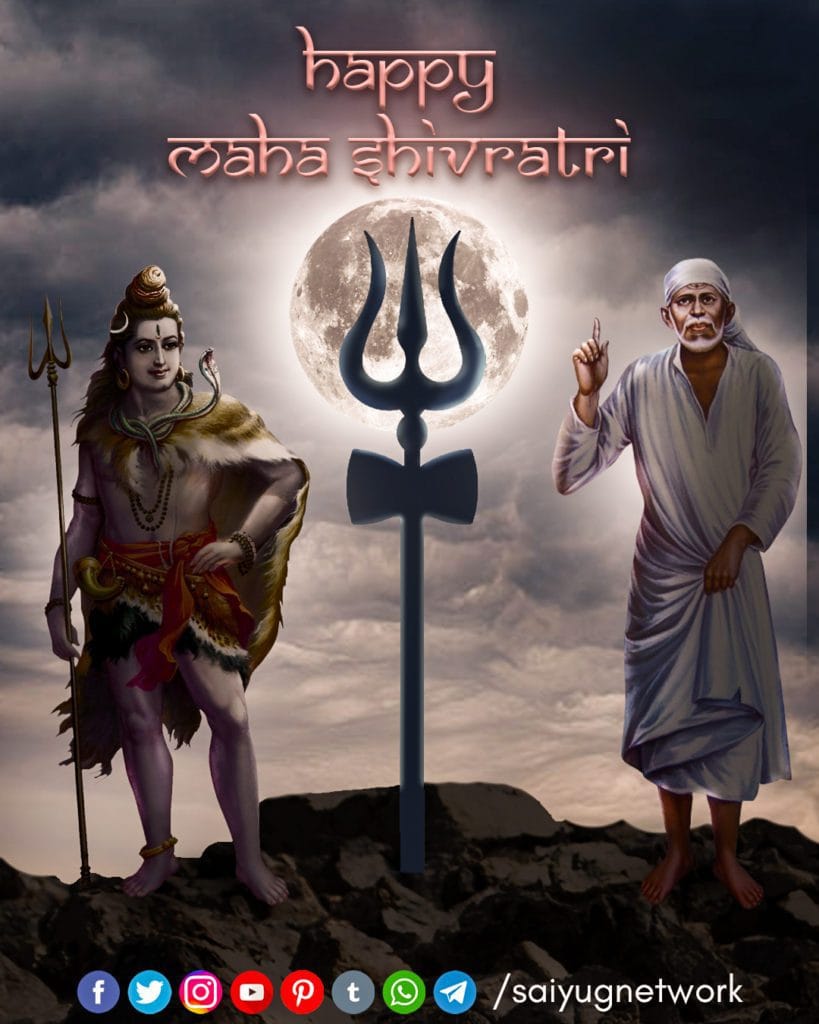 Anonymous Shirdi Sai Devotee from India says: Pranam to all Sai devotees and Hetalji! I invoke Sai Baba's blessings to write these miracles. Request you to keep my identity anonymous. Some of the experiences that I submitted on this pious site have been published and it feels like a miracle to read them here. I shall start with the most recent one. 
Today is 24.10.2021 – Karvachauth! I woke up early in the morning, showered, had sargi (the meal that is taken before dawn), post that being a Sunday, went to take a nap. I want to share with the devotees that I am extremely fond of wearing rings. I had a dream where I saw myself washing my diamond rings. I had soaked them in a soap solution and accidentally, I threw that water in the drain. I got scared, invoked Baba's help and He made sure that none of my rings were lost. I was happy and content that despite me being so careless, Baba helped! I made a promise to Baba that I will be careful in the future. 
In the same dream, I saw myself washing some clothes this time. I decided to soak my rings too in the same bucket. After washing the clothes, I threw the soap water and suddenly to my dismay, I realized that my rings were soaked in the same bucket and I had thrown them too with the soapy water. I saw that my most expensive ring was stuck in the drain and then I thanked Baba and pulled it out from there. The other two or three rings, I couldn't remember, whether I was wearing them and they were nowhere to be seen. I was horrified! I invoked Baba's blessings once again, went back home to look for the rings, thinking that maybe they were there. I was very confused but they were missing. Then I tried to rush to Baba's temple. I saw a maze of roads and maybe I saw Lord Hanuman Who was extending His tail to show me Baba's temple or taking Baba Who was Lord Rama. Maybe it's Diwali time, but I didn't see Lord Rama in my dream. In the meantime, I saw myself standing in that temple. There were a lot of figurines of Gods, but my eyes were looking for my beloved Deva, my Sai and I saw Him in the form of a small white figurine. Then I saw myself talking to Baba and I told Him that I would do Saptah Parayan (reading the holy Sai Satcharitra in one week) and post this miracle on this holy site and to please help me get my rings back. I was crying profusely as I didn't keep the promise that I had made to Baba earlier, that I would be more careful in the future! Then I saw a man, I don't know whether he was my husband (I couldn't see his face in my dream), but he asked me to stop crying. All of a sudden, I realized that I was sleeping and I woke up, thanked Baba that it was just a dream and pledged to do the Saptah parayan starting this Thursday and immediately got up to pen down this experience and the others that I had promised earlier and did not post because of my laziness. 
I felt as though Baba is grinding some of my bad karmas through this dream, it felt so real. I have been telling Him of late to grind my karmas, the way He did of one of the bhaktas (devotees) in his dreams, as is given in the Sai Satcharitra. 
Other Experiences:
My nephew has just completed his class 12 and was applying to colleges for admission. With Sai Baba's grace, he has got admission. 
I had some trouble in buying some garments sometime back, but Baba helped when I invoked His blessings.
My daughter is also Sai's blessed child. Baba has been guiding her throughout. Baba helped my father in recovering 50% of the amount that was taken fraudulently by someone. It is a case of cybercrime. I am sure that the rest of the money will be recovered soon with Sai's blessings. 
I used to think that my experiences may not get published, only one was published of a few that I had shared. To my utter delight and surprise, in the Navratri time, I read an experience shared by me on this beautiful site. I am sure that I have forgotten quite a few of my experiences, please forgive me my Sai.
Thank you all for taking out time to read my long post. My dream was a bit confusing in between, but I have tried to narrate it just the way I saw it. Koti koti pranams to our dear beloved God Sai. May He continue to shower His blessings on each one of us. May Baba save this planet from the current pandemic. Bow To Shri Sai! Peace Be To All!
Sai Baba's Miracles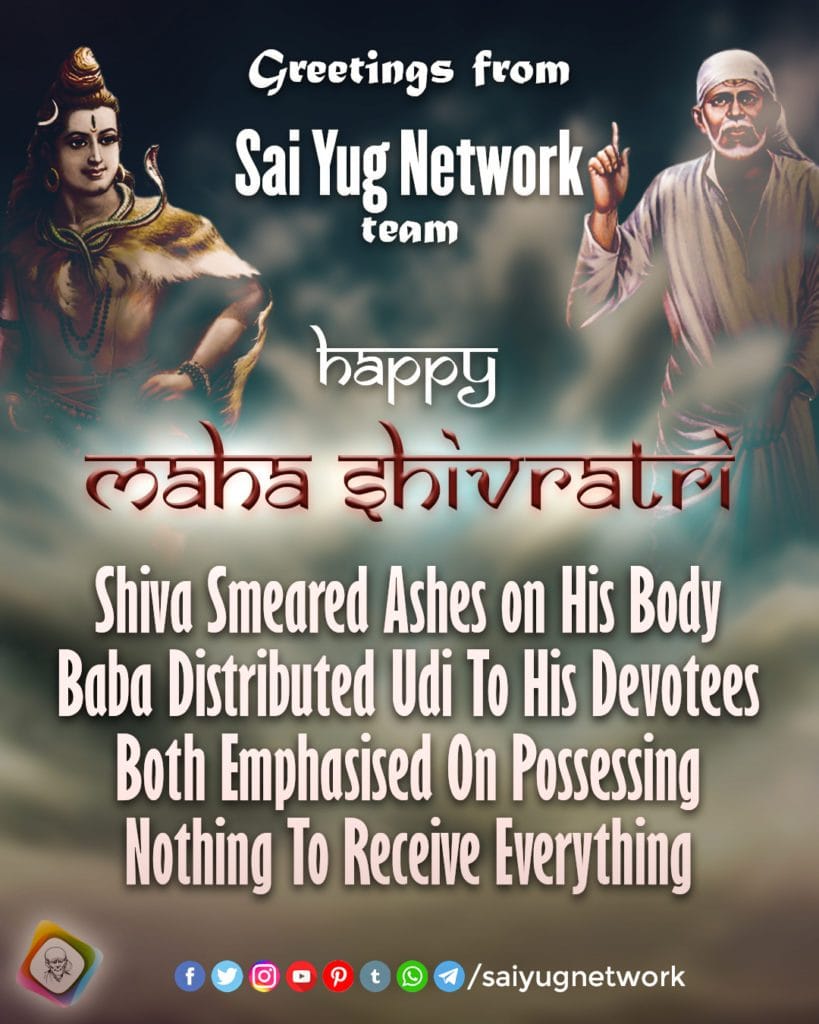 Anonymous Shirdi Sai Devotee from the USA says: I have been working and living in the USA. I am a devotee of Baba. Om Sree Sai Nathaya Namaha!

Everyone in our family is a devotee of Sai Baba. I strongly believe and trust Him that He is alive and takes care of all of us, all the time. I have experienced many wonders of Sai Baba. Things which I expected that would not have been possible became possible multiple times across multiple years. I'm feeling blessed to share one of my recent experiences.

A few lines before I begin. I have been living in the US for nine years, with a family, two kids, and no Green card. Due to various reasons, we have not visited India in the last nine years and only my parents and maternal parents visited us from India. Due to the COVID pandemic, our parents were not able to travel and this kept a lot of pressure on us to visit India.

My US visa has expired and if I visit India and return back to the US, I need to get a visa stamped in my passport from the US Consulate. It is always a scary thought for me what would happen if something goes wrong with the visa. There is nothing illegal or bad, just mental pressure. We stayed for too long in the US without visiting India which added more worry to my thoughts.

One day my father was hospitalized (recovered quickly with Baba's blessing). We finally decided that we are going to India, no matter what. We wanted to know our destiny and settle in one place peacefully.

My wife and I decided to visit India one at a time so there would be at least one person in the US who could do the cleanup if something goes wrong and the other does not return back to the US.

I always trusted in chits. These helped me each and every time. Results are accurate. Baba is speaking to us and advising us through these chits. The first time I asked Baba I want to travel to India. Baba said "No." There is always a note in Baba's parayan that "Patience is the only way to get our desires fulfilled." I always trust this. I patiently waited for four weeks. I used this time to figure out everything I need to make my travel smooth. I felt like doing Baba Parayan during this waiting period and I planned to do it at the end of the fourth week. It is the same day when I asked Baba again if I could plan my travel. Baba said "No". I felt very disappointed but waited patiently. Completed parayan and asked again at the end of my parayan.

This time Baba said, "Yes" (Thursday). I felt very happy. Now the first major hurdle was getting an appointment in the US consulate in India. There are more than 40,000 people waiting to get a few 10's of Appointments across multiple US Consulates in India. But this news did not worry me. I trusted in Sai Baba. The next day (Friday) after Baba said "Yes", I logged in and saw a few appointments. I tried to block it but it ran into some error and all the appointments were over in minutes. In addition, my account was also locked out for three days. I did not feel disappointed. My heart was telling me that I'm going to get one. I remained peaceful for the next three days and on Monday I again saw a few appointments and this time I successfully blocked my appointment.

This was nothing but a miracle of Sai Baba. There are people who waited for a year to block an appointment and with Baba's blessing, I was able to block an appointment in four days. Everything is going well so far.

This is just ONE of His many miracles that I have experienced in the past.

I'm fortunate and blessed to know about Sai Baba, read His life stories and His miracles through parayan. My only suggestion to everyone is to trust in Sai Baba and wait patiently. Baba knows what to give and when. He takes care of everything for us. He makes our life peaceful and happy.

Om Sree Sai Nathaya Namaha! 
Siva Ram…!
Sai Baba Cured Daughter's Fever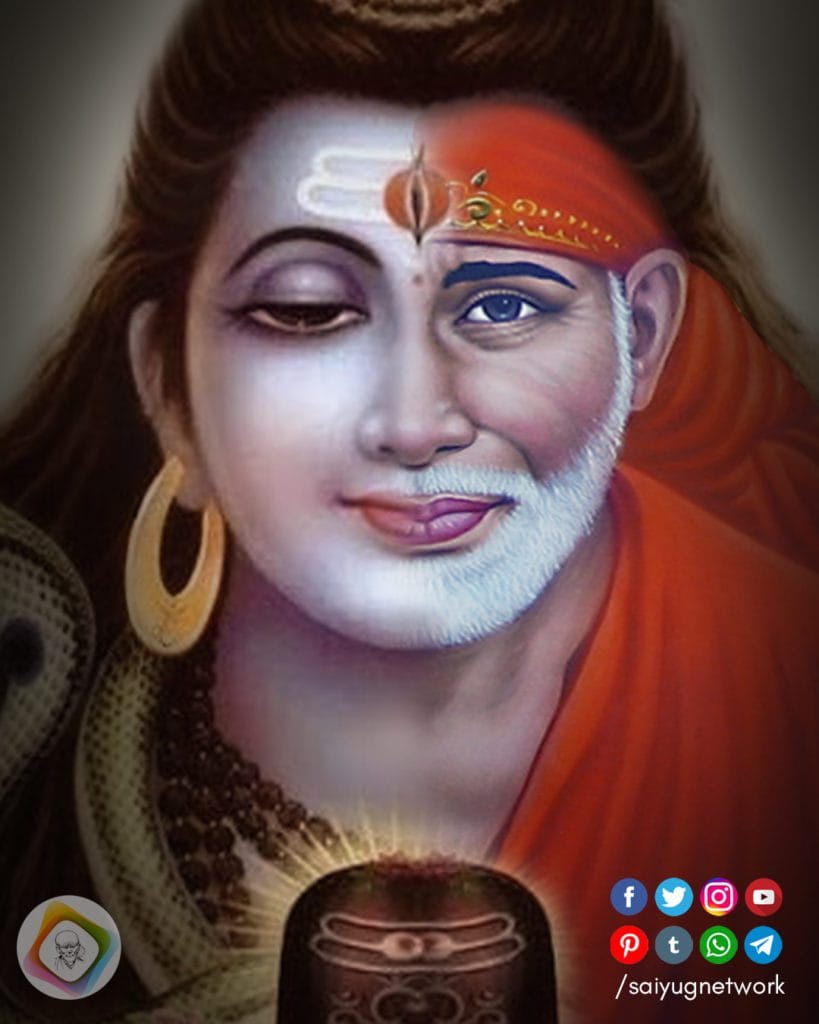 Anonymous Shirdi Sai Devotee from the USA says: I am a very small devotee of Baba currently staying in the USA. Thank you team for this wonderful website that connects millions of devotees. 
Recently my daughter was down with a cold, throat pain. I did not start any medications except I made some homemade kashaya and gave her hot water to gargle. She was feeling better and slept off. Later at night, she woke up with chills and a high fever and I was really scared at that point as she was not vaccinated and I was not sure if it was a normal flu or were Covid symptoms. I prayed to Baba and applied Udi and started medication. By morning, the fever had reduced completely, and cold and throat pain had reduced in a few days. Thank You Baba for saving us every moment and answering our prayers. Please bless everyone. Om Sai Ram Om Sai Ram Om Sai Ram.
Sai Baba, We Love You
Anonymous Shirdi Sai Devotee from the USA says: I am Baba's daughter. Om Sairam to all my Sai bandhus. I am one of Baba's daughters who loves Him so much and yet troubles Him for every small thing. But whom will we reach out to if not our own Ma. I begin this post with humble prostration to our beloved Baba. May Baba dwell in all our hearts and let us cover Him with our love.
Baba has always been with me in all situations. His hand has always carried me and I pray wholeheartedly that He continues it till my last breath. We had to move out of our current house due to some leakage. Baba ensured our move was comfortable, like always He was with me throughout.
With Baba's help, we have sleep-trained my son. He was crying one night and I invoked Baba to be with Him. My son immediately fell asleep. Baba, please help him to sleep properly. My dear Baba, You know what my mind thinks, what it worries about, and what hurts me. All I am asking is please be with us, Baba. Crush the bad thoughts, give strength to face the situations, and encourage good thoughts, Baba. Love You to the moon and back.
Sai Baba Is Guardian Angel
Shirdi Sai Devotee Sowmya Mahender from India says: I'm Sowmya, a Sai devotee for the past 20 years and so. Sai is always watching over His devotees. I'm blessed to be His Devotee. He has always solved many problems in my life. I have posted so many experiences here.

I recently started a YouTube channel for fun but am thinking of continuing it by Baba's grace. I thought this is the best place to announce.

Name is: Simplemom's life
https://youtube.com/channel/UCIL1YJC9XdYfzIHlpkjMkgw

Please subscribe to my channel, I'm asking here as you all are Baba's people. Support me with love. Thank You Baba. Love You always.
Thanks To Sai Baba
Anonymous Shirdi Sai Devotee from the USA says: Om Sai Ram. Thank you to the team for maintaining this blog. I was praying to our Baba that He should please save me from a situation and I was very tense. Yes, our Baba helped me and as promised I am sharing the experience. 
There was another situation where I was praying that someone should reach out to me and yes Baba helped with that as well. Thank You for giving me the opportunity to learn and for making it go well, Baba. I am not deserving of Your love Baba but I hope You will at least give me a thought and help me. I am always at Your feet. Please bless us all and everyone. Thank You, Sai Baba. 
---
An interesting book "ShirdiChe Sai Baba" is being shared on Shirdi Sai Baba Books.com, in parts. It is a book worth reading by those who are keen in knowing veiled history of Sai Baba during His times. 
More from SaiYugNetwork.com
© Shirdi Sai Baba Devotees.com – Member of SaiYugNetwork.com