Ananthkoti Brahmanda Nayak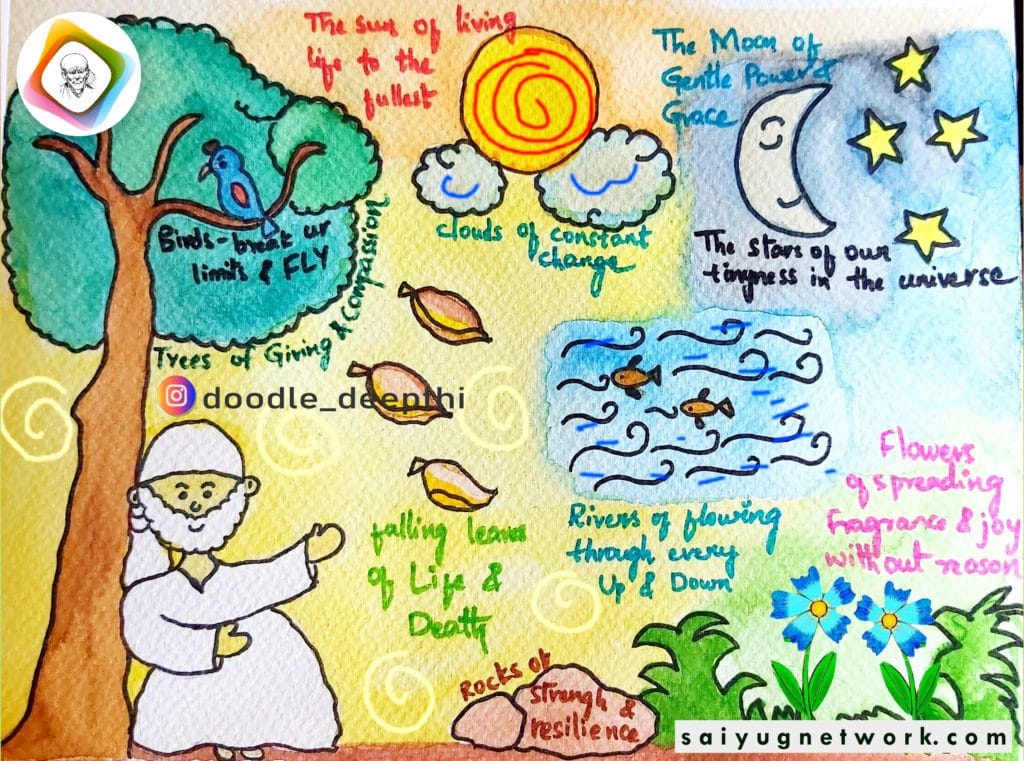 Anonymous Shirdi Sai Devotee from India says: I am an anonymous devotee of Sai Baba from India. Kudos, to the team who is maintaining the blog. There are innumerable leelas of my Baba. Today in this blog I am going to narrate only a few which I remember. Today I prayed to Baba to send one file quickly to someone as it was getting delayed and it was just received as soon as I prayed to post on this blog.
Sometimes before when I was just new to this blog and I was becoming closer to Baba I wrote a couple of experiences for this blog which was not getting published for months together. I used to wait eagerly and after many months my experience got published. I used to think that Baba wants me to write about the experiences because as soon as I would pray the wish would be granted. I would sometimes also think that He doesn't want my post to get published. I used to think in this way but later I started experiencing numerous leelas of Baba through this blog. Then I understood that Baba has perfect timing for everything. He knows when to set up where and when maybe our one post can increase one's faith in that perfect timing where the devotees needed it badly as even I experienced such perfect stories for my situations.
Coming to His other Leela, I was assigned with the seminar last Friday but then it got postponed to Tuesday and then today. I just remembered that it would be nice if my seminar came on Thursday and just an hour or so later the news came that the next day would be having some talk and the seminar was going to be on Thursday.
At last, I would like to say if we would take one step toward Baba then He will come to a thousand steps toward us.
Om Ananta Koti Brahmanda Nayaka Rajadhiraja Yogiraja Parabrahma Shri Satchidanand Sadguru Sainath Maharaj Ki Jai. Om Sai Ram Om Shirdi Vasaya Vidmahe Sachidananda Dheemahi Thanno Sai Prachodayath!
Brother Got A Job With Sai Baba's Blessings
Anonymous Shirdi Sai Devotee from Malaysia says: Sai Ram to all Baba devotees. Today I would like to share my experience as promised to Baba.
My brother was without a job for the last three years. In between, he fell sick. Baba took care of him and he recovered immediately. Every day, day, and night I and my parents were praying to Baba to help him get a job. Each time he went for an interview he wouldn't get selected or he would pass the first round interview but he would not pass the second round. I had fights with Baba. I have cried and pleaded with Him to please bless him with a job so that he can be independent and not depend on my parents for money.
Once my dad also felt so let down by Baba thinking why is He not answering our prayers, trust me devotees, times and patience is all we need. Three years wasn't a smooth and easy journey for him (my brother has not really become a Baba devotee, though he prays to Him). Each time he gets rejected he throws his frustrations at my parents and they become upset.
Finally, Jan 2022 Baba answered our prayers and my brother got a job. His joining date is 24th Jan 2022. He has not gotten the official offer letter yet but I believe that Baba will soon pass him the offer letter. I know it takes a tremendous amount of faith and patience to understand Baba's ways, but we are just humans and we expect that things should be done. I even did 5 days of Sai Divya pooja for my brother, my mum did 9 Thursday vrat but nothing turned out last year. I questioned Baba with chits and made my daughter take one and he said, "Yes he will get a job." But never had I known that it would be this year. Maybe this job will be a bright job for his career and thus Baba made him wait for the best. Baba, please be there, guide him, take care of him and help him to work well. Thank You Baba for fulfilling our wishes. Sai Ram, Sai Ram, Sai Ram!
Happy News With Sai's Grace
Shirdi Sai Devotee Sujatha Gokulakrishnan from India says: I wrote my story several years ago. Today I am here to share the happy news that I am happily married.
Dear Shirdi Sai Baba devotees, To all my brothers and sisters How are you? Happy New Year to everyone.
I wrote about my first experience several years ago. It was full of worry and tears. Today I am happy that I am married to a very good person. He treats me like a child. Baba has blessed me with a wonderful life partner. I have seen only cries for several years. I used to worship Baba, other Gods and Goddesses regularly. Today I am so happy that Gods & Goddesses have answered my prayers. Today I am leading a positive life; a happy life!
I am good at Graphic Design and design logos, product packages, wedding invitations, flyers, pamphlets, brochures, and also Powerpoint presentations, etc. Please contact me at bestsujatha@gmail.com for any such project. I need blessings from Sai Baba Readers. Thank you
Experience With Sai Baba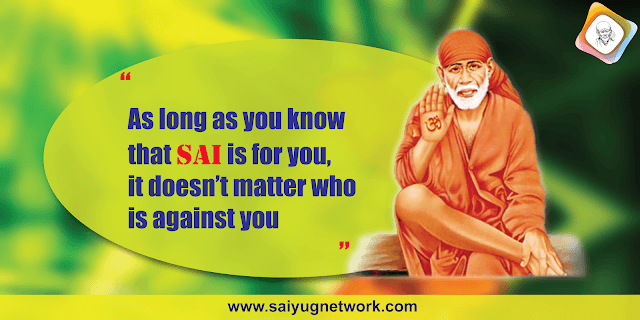 Shirdi Sai Devotee Maheswara from India says: I am Maheswara from Hyderabad working as an IT professional.
Today I had a very good experience. When I was trying to charge my phone it was not charging. I even tried after 2 or 3 times but it didn't work. So I went to the temple and in my mind thought that if I apply Udi on the phone then it should work. Then after coming from the temple I prayed to Baba, applied Udi, and tried to charge it again. Then my mobile was charging without any problems. Om Sai Raksha Saranam Deva.
Thanks To Sai Baba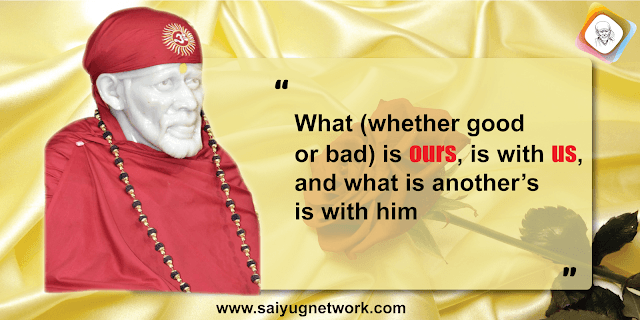 Anonymous Shirdi Sai Devotee Meghna Sai from India says: Hi! Om Sai Ram to all. Sorry, Baba.
Om Sai Ram! Thanks to the team.
Baba, last night I was suffering from muscle strain. You took care of me and guided me to apply the cream. As promised I am posting here. Thanks and sorry, Baba.
Baba, give me peace of mind. I am tired of this life. Om Sai Rakshak Sharanam Deva. Om Ganeshaya Om Shakthi Kallalamma Thaye Adi Thimappa Om Namaha Shivaya MKDG.
Sai Appa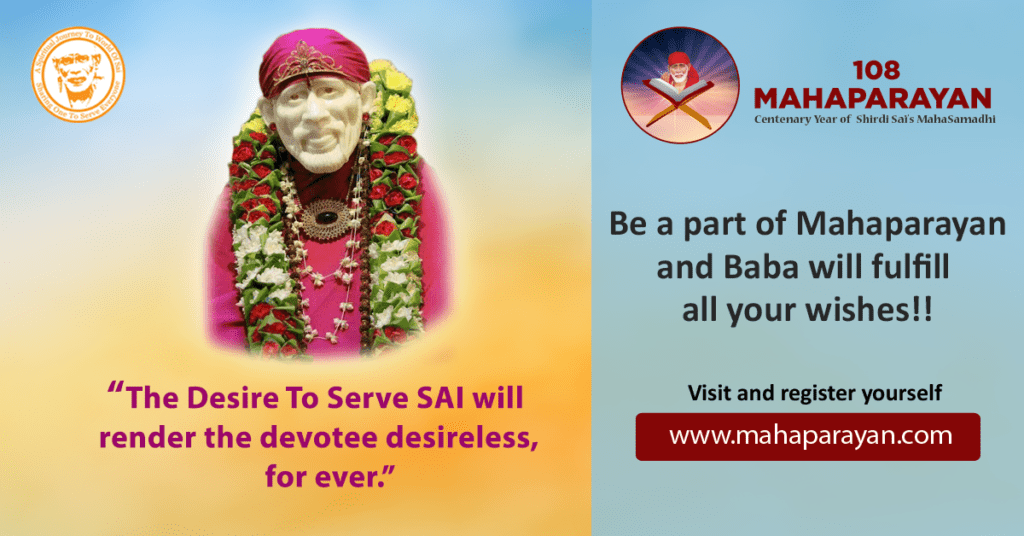 Anonymous Shirdi Sai Devotee from India says: I am a small drop in the ocean of Sai devotees. I am experiencing Sai Appa's miracle in each moment of my life. He is my everything. I had a fever the day before yesterday. I was too scared due to this pandemic. So I prayed to my Appa. As always He heard our prayers. He is with us whenever we need Him. I was totally fine by the next day. Thank You Appa. Please be with us always showering Your blessings. Om Sai Shri Sai Jai Jai Sai.
---
More from SaiYugNetwork.com
© Shirdi Sai Baba Devotees.com – Member of SaiYugNetwork.com