Sai Baba's Blessings On Devotee's Mother
Anonymous Shirdi Sai Devotee from India says: Om Sai Ram. I have been a small devotee of Sri Sai Baba for 9 years. I read all the experiences shared on this website every day. I am also a part of the Global Mahaparayan group since Sep 2021.

This experience is related to my mother. My mother was having severe leg pain due to which she was unable to stand for a long time. Unable to see the pain my mother was undergoing, my sister took my mother to an orthopedic doctor. The doctor after examining said that it was because of her weight and also due to old age-related issues. He prescribed medicines and asked us to get a heart check-up done. Going by the suggestion we decided to get a master health check-up done.

When we got the reports, everything was normal except that they diagnosed a lump in the breast, but my mother was unable to feel any lump. The doctor further asked us to get a biopsy done to rule out if it was cancerous or not. This was a very scary phase for us to hear something like this. I prayed to Baba to please make the report normal and it should not be anything serious.

When we got the biopsy report it was reported that the lump was cancerous and should be operated on and the doctor scared us by telling us that the entire breast needs to be removed. Hearing this made all of us in the family sad and scared. We really didn't know where we were heading. Having faith in Baba, I prayed to Baba to make everything normal and my mother should not undergo any surgery. In the meanwhile, we took a second opinion from another reputed doctor. The doctor seeing the report gave us a ray of hope and said that there was nothing to worry about and it would be a small surgery, where they would only remove the lump and not the entire breast.

My mother is completely fine now and she has completed the radiation therapy. I prayed to Baba to bless my mother and she should not undergo any chemotherapy. The doctor has not suggested any chemo and the reports. It seems to be a good post the surgery. Baba, please bless my parents with good health and guide them to lead a normal life.

I would say, it was our Sai Who guided us and made us detect the lump in the early stage. The words really fall short to express our gratitude to Baba. Thank You Baba for guiding us on the right path. As promised I am sharing my experience on this holy site. Baba, bless us all with good health.

Anant Koti Brahmand Nayak Rajadhiraj Yogiraj Parabrahma Shri Satchidanand Sadguru Sri Sainath Maharaj Ki Jai. Om Sai Ram.
Thanks To Sai Baba For Curing Father And Brother's Illness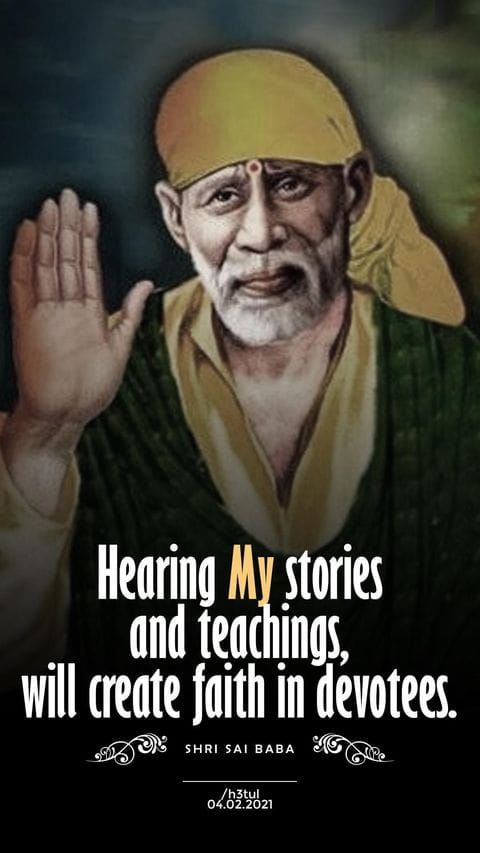 Anonymous Shirdi Sai Devotee from India says: Dear Baba as requested to You, You have cured the illness. Thank You. My father was not well last week and had symptoms of Covid. My cousin got Covid and tested positive. By Baba's grace, it's been cured. I took a vow to write here after being cured. Thanks, Baba. Bless All.
Baba, as You know I was very low and cried the whole day about my marriage. I am very much depressed whenever I think about it. My parents are also in pain because of my delay in marriage. I never gave them trouble. But this marriage delay is troubling them. It's been many years of me praying for my marriage. I have written multiple prayer requests as well. Please bless me Baba with a good life partner. Please open Your eyes and bless me, Baba.
Sai Baba Blessings
Anonymous Shirdi Sai Devotee from India says: Om Sairam, devotees. I am a small devotee of Sai Baba. Last year my father was not well. He was admitted to the ICU. Doctors conducted many tests and told us that my father might be suffering from an ailment (which I don't wish to write about here). We were scared as he already has a lot of health issues. We prayed to all Gods and Baba. I started Nav Guruvar vrat for him. We took a second opinion. The doctor said that there was no need for surgery. He would get alright with medicines.
The doctor started medication. After a month there was a lot of improvement in his health. I had promised Baba that I will post this experience on this blog when my father would be discharged and would be doing well but I forgot to post. I am sorry, please forgive me, Baba. Take mercy on my Father. Bless him with long life and good health. Om Sairam.
Sai Baba's Leelas Are Amazing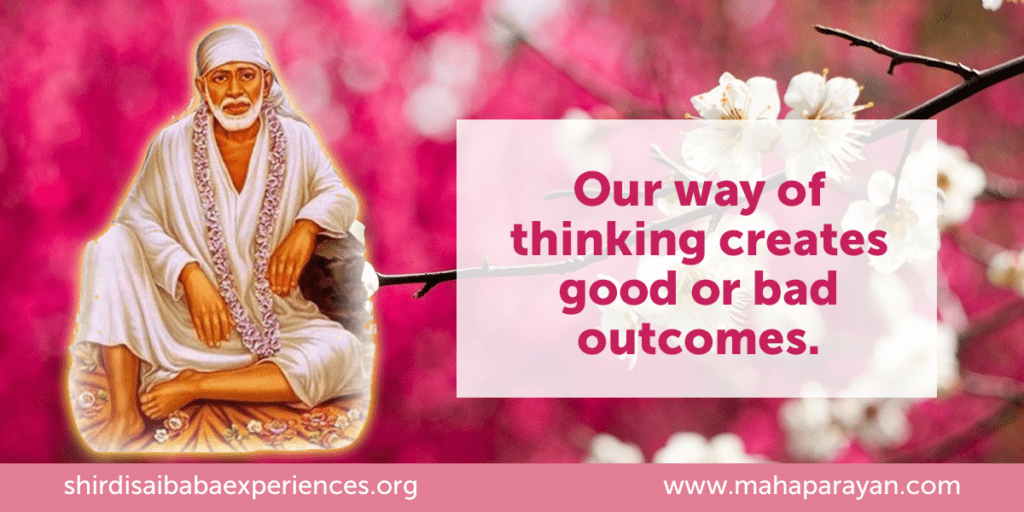 Anonymous Shirdi Sai Devotee from India says: I am a mother of a one-year-old and who has faith in Baba.
Today He has shown me that He always takes care of His bhaktas. Today Thursday I had to read my allocated chapters. While I was in the pooja room, my one-year-old being mischievous started crawling from one room to another. So I had to keep an eye on him. At a certain point, he was out of my sight for a moment and that was it as he pulled a stack of drawers. When I heard the noise I ran towards him and found my one-year-old did not even have a scratch and the entire drawer just fell apart beside him but nothing happened to my boy. This has shown that my Baba was with him and taking care of my baby. I cannot express my feelings and gratitude to Sai. Whatever I am today is only due to His blessings.

Om Sairam.
Sai Baba Holds Hands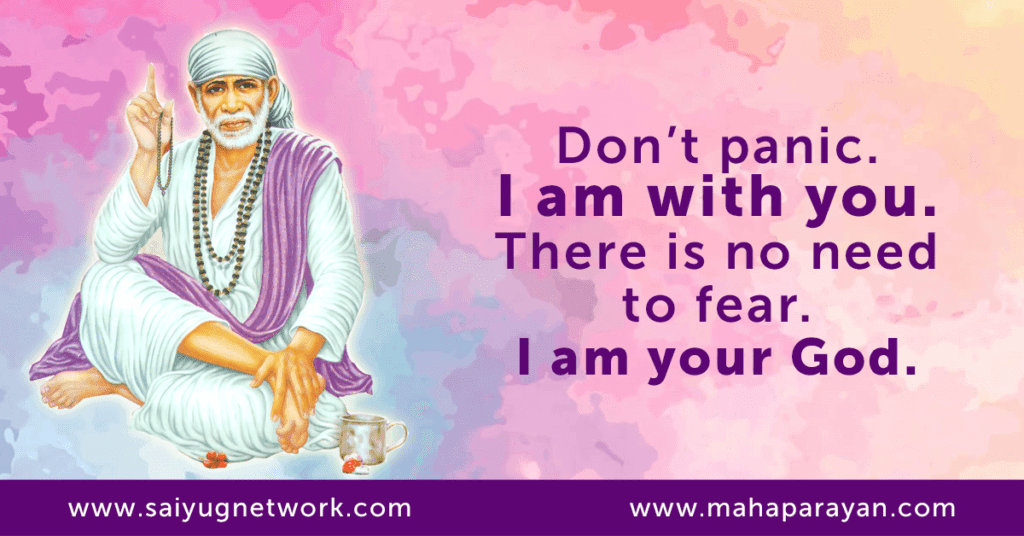 Anonymous Shirdi Sai Devotee from India says: I am a small devotee of Baba and my little son is also a devotee of Baba. This experience is regarding my little son. With Baba's grace and blessings, he is very good in his study. Baba always guides him. This time there was a really hard topic that the teacher was about to ask and discuss in the class. My son prepared but was not confident. When Baba holds hands he will make the impossible as possible. With Baba's blessings, my son did excellent in his class discussion and answered confidently and correctly. In every class and exam, he did well all because of Baba's blessings. Thank You Baba for Your guidance, care, and protection. Be with us always oh Father. Om Sai Ram!
Thanks To Sai Appa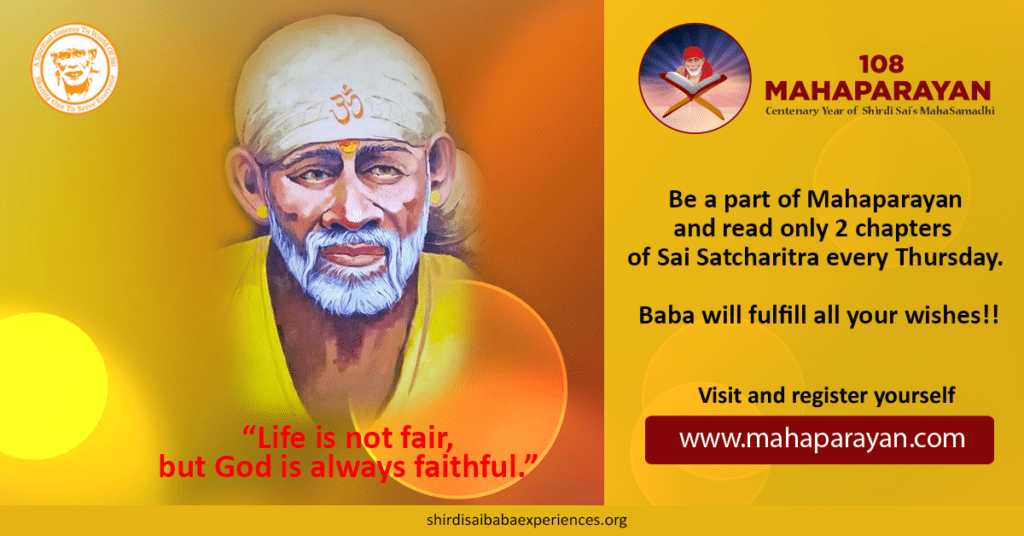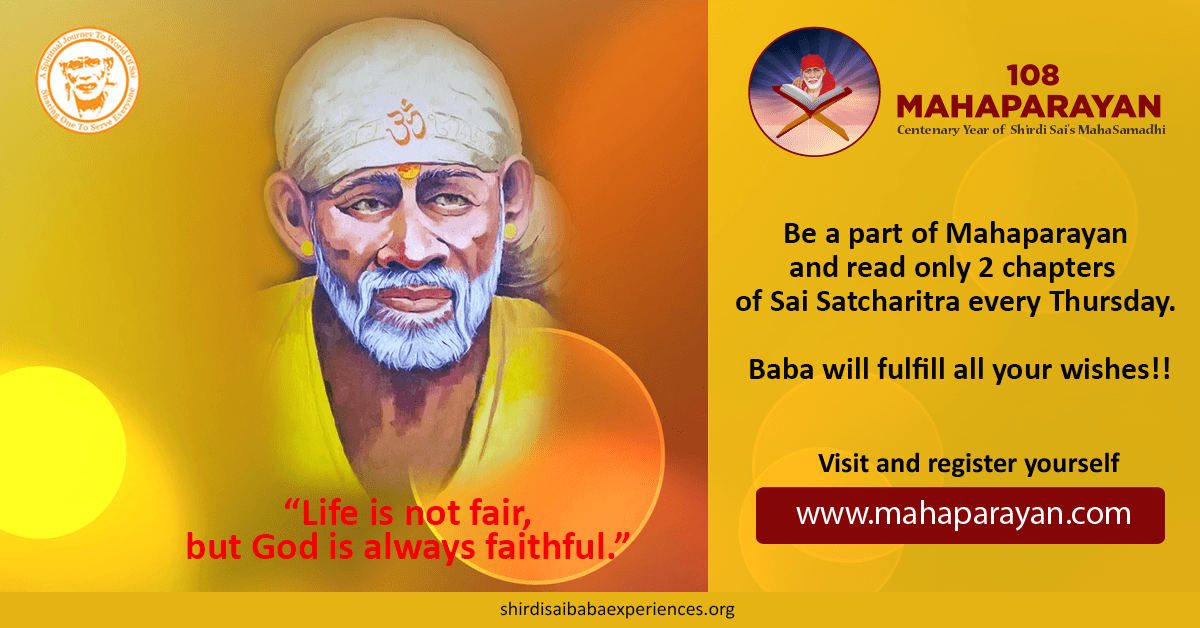 Anonymous Shirdi Sai Devotee from India says: I am a small devotee of Sai. Thank you, team. Today morning my daughter who is doing her house surgeon called me and told me that she had a cold and she was going to give a Covid test. I prayed to Appa that the result should be negative and so was the result. Thank You, Deva. You are the One Whom I always depend. Please save and bless all Your children. Om Sai Shree Sai Jai Jai Sai.
---
More from SaiYugNetwork.com
© Shirdi Sai Baba Devotees.com – Member of SaiYugNetwork.com