Sai Saved Father From Life-Threatening Condition
Anonymous Shirdi Sai Devotee from India says: I am a small devotee from Karnataka and I would like to thank Hetal Mam and team. Sai Baba has been a guardian angel for me and my family for several years now. I started worshiping Baba in 2012 and Baba has done a lot of miracles in my life since then and changed my life for good. 
Three months ago my father met with an accident and had a head injury. The doctor said the condition was critical and there was no hope of recovery due to his age and other pre-existing illnesses. But I kept praying to Baba without losing hope. By Baba's grace, my father came out of the coma and ICU in two weeks and within a month we were sent home. My father was recovering well. He started talking and walking with our support. All this could happen only because I kept my belief in Sai.

Now my father is back in hospital again due to complications in his lungs. Doctors said that it's pneumonia and chances of recovery are minimal. But Sai is my doctor and I believe in Sai only. I know my Baba will cure my father and he will recover. I continue praying to my Baba. Baba, please make my father alright. He needs to see me get married and my sister's baby. Please make him healthy.

Om Sai Ram!
Sai Baba Answered Prayers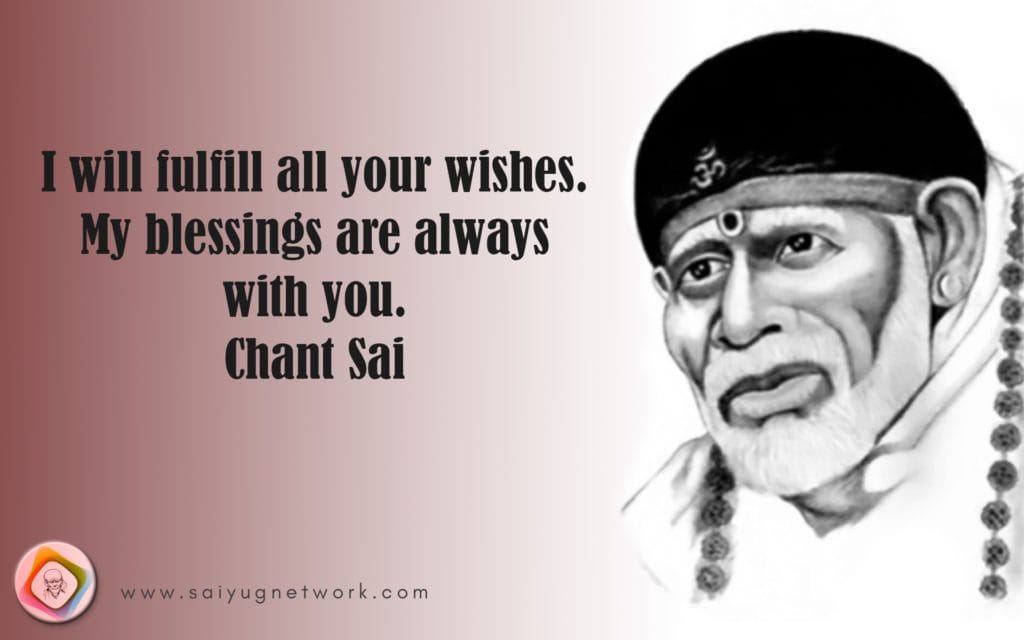 Anonymous Shirdi Sai Devotee from the USA says: Sai Baba answered my prayers. Thank You, Baba.
I am Baba's daughter. He is like oxygen to me. Without Him I am nothing.
I had prayed to Baba about some event for a really long time. I did the 41 days of pooja for this particular thing. I pleaded with Baba to remove all the hurdles that were in his path. Baba blessed him with the right opportunity. He was telling me through the messages that His timing is the right time for everything. Baba, I am so grateful to You that I can't express it in words. I will always be indebted to Baba. Please take care of him. 
A couple of weeks back I kept my gold bracelets somewhere and forgot about them. Later I couldn't find them. I knew they were in my home but couldn't remember where I had kept them. As always I prayed to Baba that if I found them then I would post my experience. Today I found them only and only because of Baba's grace.
Baba, please bless both of them. You are our Savior. Anant Koti Bramhand Nayak Raja Dhiraj Yogiraj Parabramha Shri Satchidanand Sadguru Sainath Maharaj ki Jai. Love You, Baba.
Sai Baba Listened To Prayer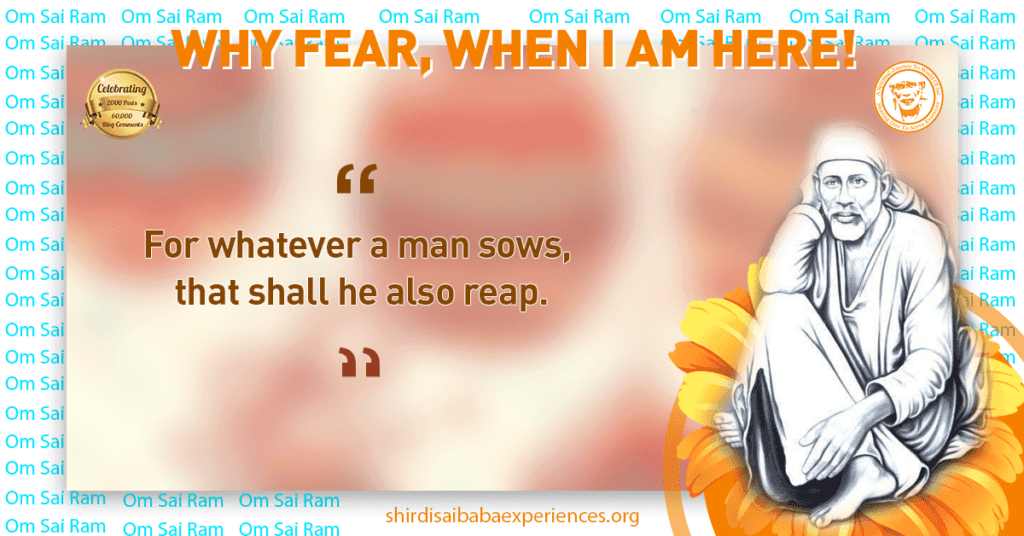 Anonymous Shirdi Sai Devotee from Malaysia says: I want to be anonymous. I am Sai Baba's devotee from Malaysia. My day starts and ends with Sai Baba's name. I have no words to express how great Baba is and taking care of everyone.
Coming to my experience, my daughter after coming from school suddenly got a high fever and her temperature was not going down. Then the doctor said to take Dengue fever and Covid test. We sincerely prayed to Baba that both should not detect and report should be negative. Baba listened to our prayers and reports were normal. There was neither dengue nor Covid. Thank You so much Baba for everything. Now I am posting my experience as I had promised. We are nothing without Your blessings, Baba. Om Sai Ram!
Sai Baba's Blessing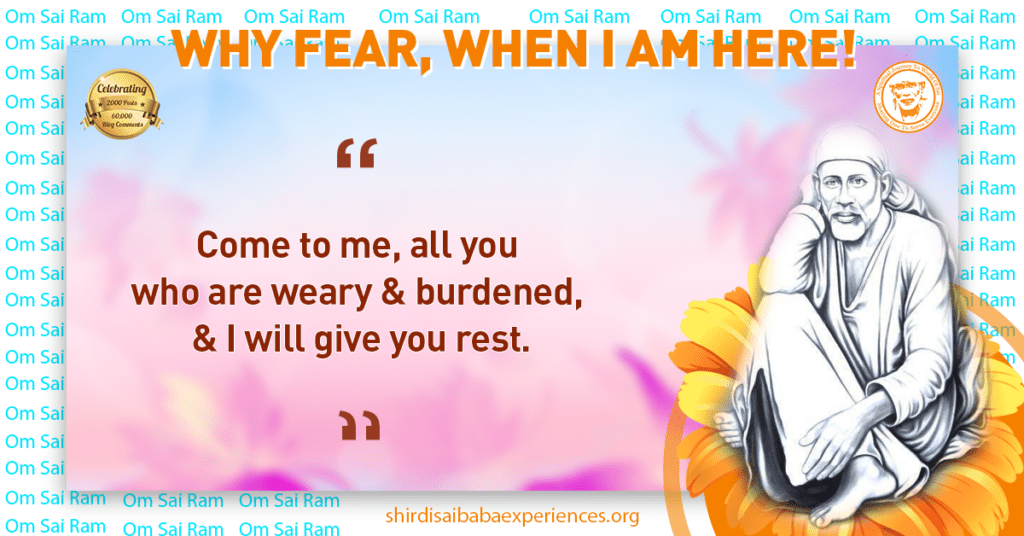 Anonymous Shirdi Sai Devotee from India says: A small devotee from Nilgiris. Om Sai Ram. First of all, I thank this website team for their excellent work.
Today morning, my cooker burst, but nothing happened to me by Sai Appa's grace. In the afternoon my mobile got stuck. I tried many ways but nothing worked out. I even tried saying "Om Sri Sai Rakshak Saranam Deva" 9 times. So then I told Baba my situation and that I was not in a position to get a new mobile. So I asked Him if I have made any mistake, then please excuse me, and kept my mobile in my bag. After an hour I prayed and tried to unlock the mobile and it started working. Thank You, Appa. No words to describe Your love towards me. Thank You Sai Appa.
Weekly Experience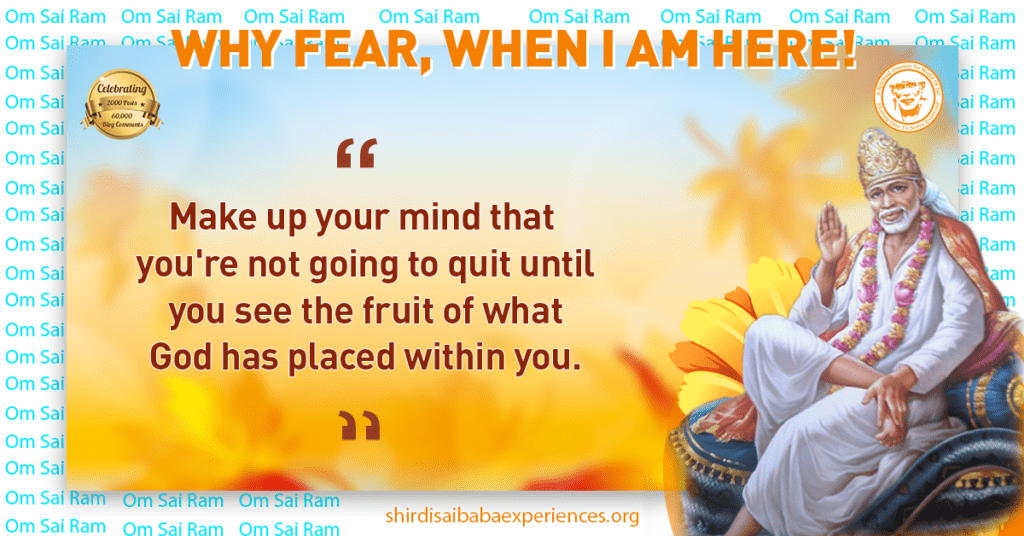 Anonymous Shirdi Sai Devotee from India says: I am a small devotee of Sai Baba. I'm in a tough phase now. Posting as I had vowed to post my experience, Baba. I always pray for my parents' longevity and good health. We really need Your help to protect our family from neighbors and relatives. They are doing a lot of politics and they are too jealous. Please, Baba, save my family like our father. Please bless us.
Sai Baba Will Hear You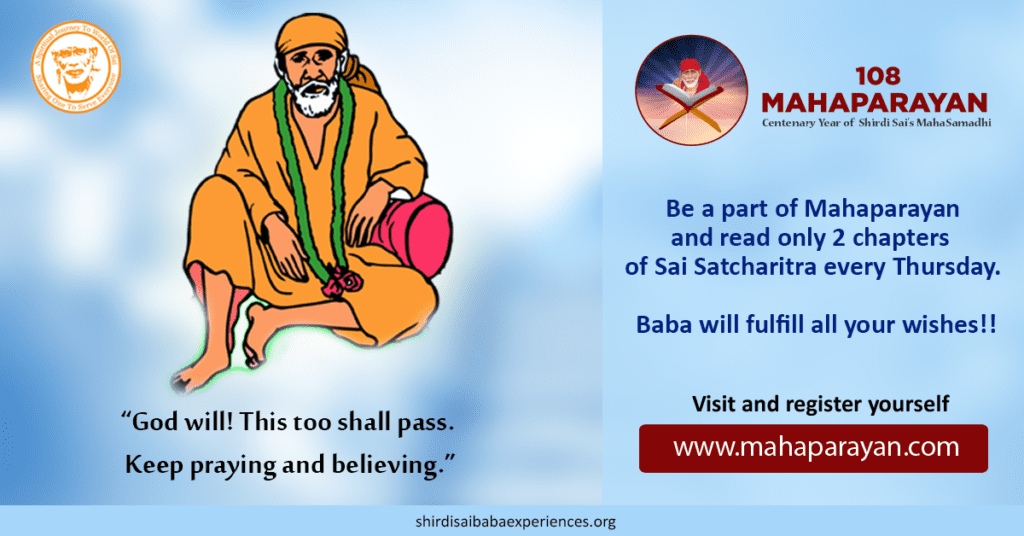 Anonymous Shirdi Sai Devotee from India says: I am a small devotee of Baba. Thank You Baba for solving whatever problem my husband was facing. I didn't have the courage to ask my husband if something was wrong. You solve everything in our life, oh Father. Be with us always, oh Father. Om Sai Ram!
---
More from SaiYugNetwork.com
© Shirdi Sai Baba Devotees.com – Member of SaiYugNetwork.com