Sai Baba's Presence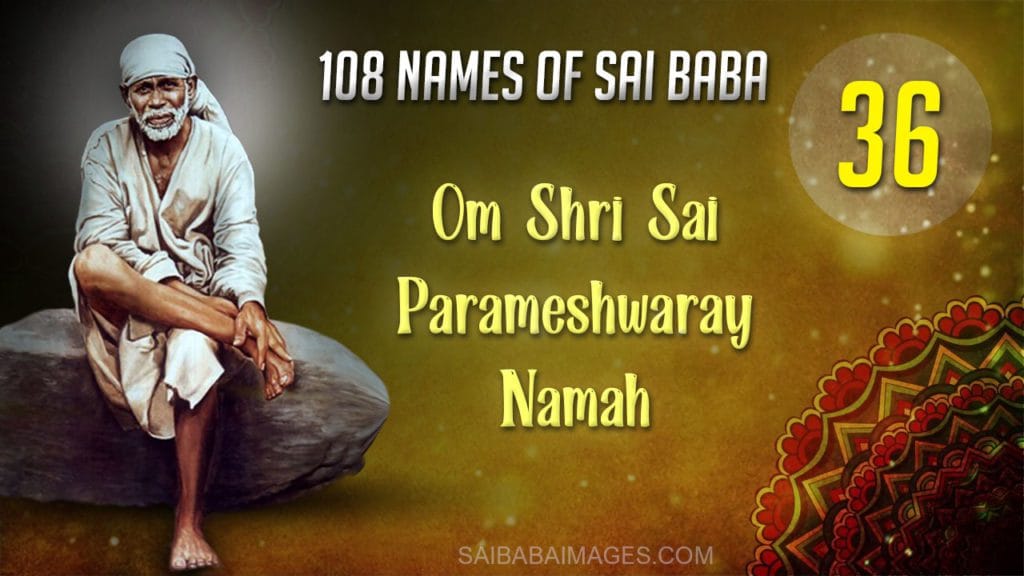 Anonymous Shirdi Sai Devotee from India says: I am a devotee of Shri Shridi Sai Baba for many years and will be so forever.
Om Sairam, I would like to take this opportunity to thank Shri Sai Baba for accepting me as His child, making me feel His presence always, and assuring me that His blessings are always on my family (my near and dear ones) and me. I also want to thank the team who is maintaining this beautiful platform for Sai devotees to share their wonderful experiences. Whenever I had leisure or hard times I used to read the experiences of Sai devotees on Google, Facebook, and a few other Sai devotee sites. It was always there in my mind that I should also share my experience on any of the sites. Each time I only thought, but never shared. Maybe Sai had a fixed and proper time or day to share my experience.
On 29 March 2022, I was feeling very low. I asked Sai to show me a way to resolve the issues that I was going through in my life by looking at His photo. I started to read messages of Sai posted by devotees on Facebook. Then, I googled Sai devotee's experiences in a google search and landed on this page of Miracles of Shirdi Sai Baba. I thought this is the time that Baba has fixed for me to pen down my pending experiences which I had promised Sai that I would share.
Now, I would like to start with one of the experiences which I wanted to share. My marriage was delayed for a long time. No proper matches were coming. There was a lot of stress and pressure from relatives and friends saying still you have not got married. My parents were completely stressed out. We used to pray to Baba asking why there was so much delay. Then we thought maybe Baba has chosen the right time and right person for me until then we need to go through this situation.
As we believe so much in Baba, finally the time arrived and I got married. After the marriage, there were ups and downs. Once, it happened that there was a very bad argument and a fight between me and my spouse. We were apart for 5 months from each other. There was a disturbance in families. There was lots of stress, pressure, and a very restless situation between us. I had to handle personal issues and work pressure together. I had sleepless nights. I ignored my health and felt like Baba was testing me so much, not answering my prayers. He was watching everything that had happened. I started asking Baba why He was quiet, not answering my prayers.
I didn't have any way or solution to fix the issues. It was only 9 months of marriage and all such things were happening. Then I started to read Shri Sai Satcharitra. The first week, before reading I prayed to Baba that I would complete reading the Satcharitra and by the time I complete I wanted my spouse to talk to me and be ready to work on our relationship to continue to lead a happy married life. Baba heard my prayer and the same thing happened. I was about to complete the reading and my spouse called me and said to let's work on our relationship. I was so happy and thanked Sai. Then, I thought I will continue to read the Shri Sai Satcharitra for the second week too.
I started reading. One of the days I had severe stomach pain and visited the doctor and got to know that I was pregnant and would soon be a mother and I shared the good news with my spouse and family. All were very happy. I was on top of the world and thanked my Sai so much with uncontrollable joyful tears. I felt that my issues with marriage were resolved with this happy news by the grace of my Sai. Then, I again thought I will read Shri Sai Satcharitra for the third week and I started reading. Unfortunately, the happiness which I got didn't last for long. I went for a check-up with the doctor and I was told that the fetus was visible but there was no heartbeat heard and it was not a fruitful pregnancy. I was completely broken with tears and I had to say this sad news to my family with a heavy heart. My spouse and I were so depressed and could not come out of it for a few months. I started crying in front of Baba asking why such things were happening in my life. Then, I realized as Baba says that all these pains and sufferings are due to the past karmas that we have done in our past births. I left everything and surrendered myself to Sai. I know that Sai is always there with me and I am sure I will get through all the sufferings of my life and lead a very happy and blessed life with my loved ones.
I am still reading Shri Sai Satcharitra and will read until my Sai wants me to read. Still, I have issues that I am juggling and I have complete trust. I believe in my Sai that He will surely fix all of them. I always feel, think, and believe that Sai is my protector, God, father, mother, brother, sister, grandparents, friend, relative, guide, philosopher, teacher, colleague, and everything. Sai, I have faith in You that You are watching everything that I am facing in my life and You will answer my prayers, fix issues, and will guide me on the right path. I will follow and I am following what Sai says, "Shraddha and Saburi." I know Sai will always shower His blessings and protect my near and dear ones and me. I would request all the devotees of Sai to trust in Sai Baba. Sai's blessings will be on everyone in this world.
Thank You, Sai Baba.
Thanks to everyone.
Om Sai Ram. I love You, my Sai. You are everything to me.
Sai Baba Listens To Your Silent Hope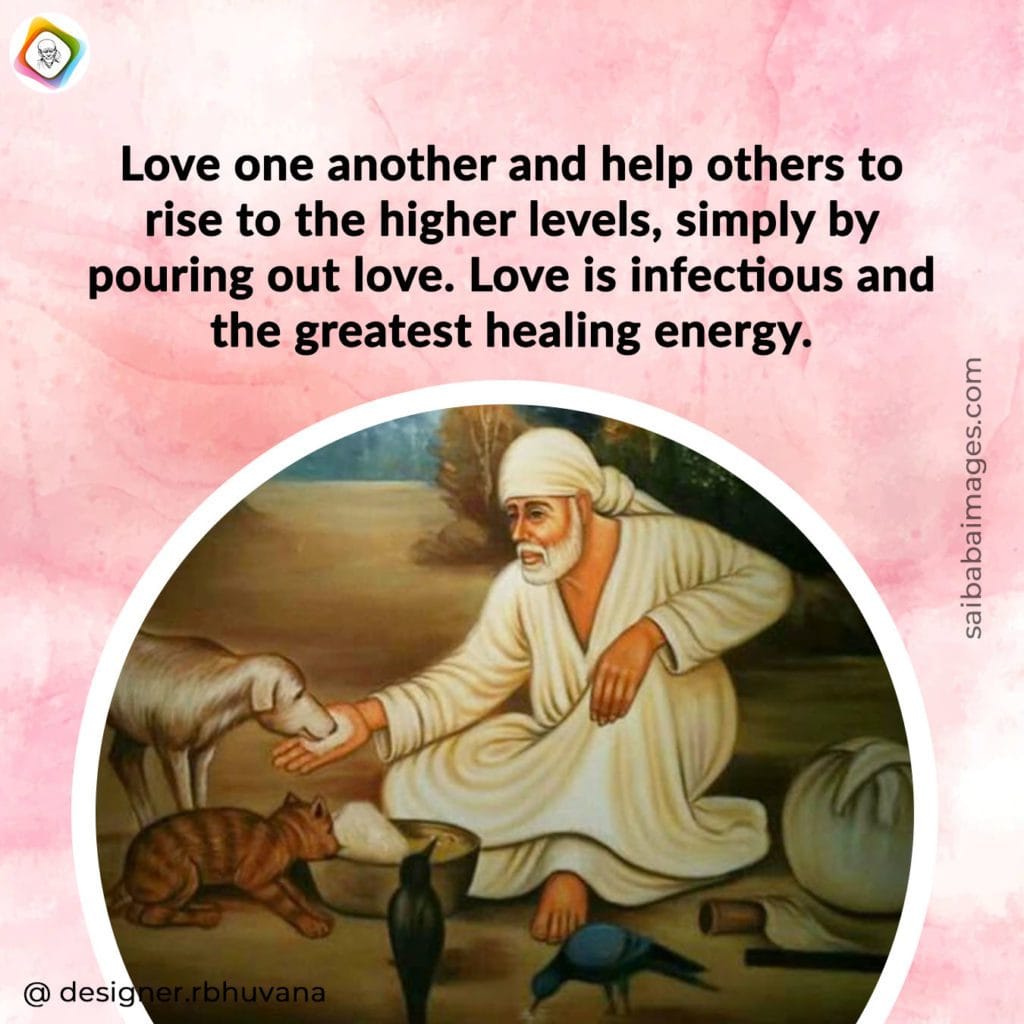 Anonymous Shirdi Sai Devotee from South Africa says: Om Sai Ram! I am a Sai Baba devotee from South Africa.
Firstly, thank You and thank You Baba for all that You do for me and my family. I love You with all my heart. Last night, in my attempt to explain to my husband why I was upset over the weekend, he turned around and blamed me for everything. I was so upset and said that it was time for me to leave. I even had suicidal thoughts. Anyway, when I woke up the next morning, I felt better and was reading all Baba's messages on Facebook. I had His live Darshan on and at the back of my mind, I prayed to Baba and asked for my husband to be better and to do better and said that I wish I could see the post that says: "Forgiveness is the giving and so the receiving of life. Do not break your marriage, forgive him and start a new life. Do you have doubts about me? I have always saved you. Believe in my words. Future life will be good. My blessings are coming when you both are together. You both are children of me. Marriage is a gift from me. I am watching you settle your family with him. I will come and bless you both." I just said that if I see this message then I would have some sort of hope and while I was going through Facebook, it came up! I cried and was overjoyed and I felt so much more positive.
I truly pray that my marriage and my relationship with my husband can be healed and that we can live happily together with our children. Baba, please bless all Your loving devotees and never leave our side please. I love You, Baba. Thank You for today, You truly do love me. Om Sairam, Om Sairam, Om Sairam. Om Sai Rakshak Sharanam Deva, Om Sai Rakshak Sharanam Deva, Om Sai Rakshak Sharanam Deva, Om Sai Rakshak Sharanam Deva, Om Sai Rakshak Sharanam Deva, Om Sai Rakshak Sharanam Deva, Om Sai Rakshak Sharanam Deva, Om Sai Rakshak Sharanam Deva, Om Sai Rakshak Sharanam Deva. I love You, Baba. Thank You, Thank You, and Thank You. Baba, please help Kate and her husband with their marriage, I feel so sad for them. Thank You, Baba.
Sai Baba Experiences
Anonymous Shirdi Sai Devotee from USA says: I want to be called Sai's daughter
Please keep me anonymous. Thank you Hetalji and team for providing us with this platform where we can share our beautiful experiences with our Sai family. Today I am here again to thank my Sai for His immense love and blessings.
Sai You have always loved me and protected me like a little baby. Thank You so much for always protecting me and my family.
1. Thank You Sai for taking care of this thing also so well.
I really hope everyone liked it and actually I got a few good responses too and it's only because of You Deva.
2. Thank You Sai for saving me from giving the one which is not good. We totally realized that it's only Your leela Sai; how You made sure that we were finding the ones that were not very good and made sure that I made a new batch. You are really with us, guiding us and protecting us Deva, Thank You Sai.
3. Thank you Sai for helping my husband hike still, he is not very happy about the hike I am sure that You know what is best for us so we will trust in You, Sai.
4. Thank You Sai for giving us the energy to take care of everything.
5. Sai, my list goes on and on and on but there is no end to how You are protecting us and helping us realize our mistakes, and correcting us.
Thank You, Deva.
Om Sai Ram.
Love You Sai.
No One Is Alone Being A Sai Devotee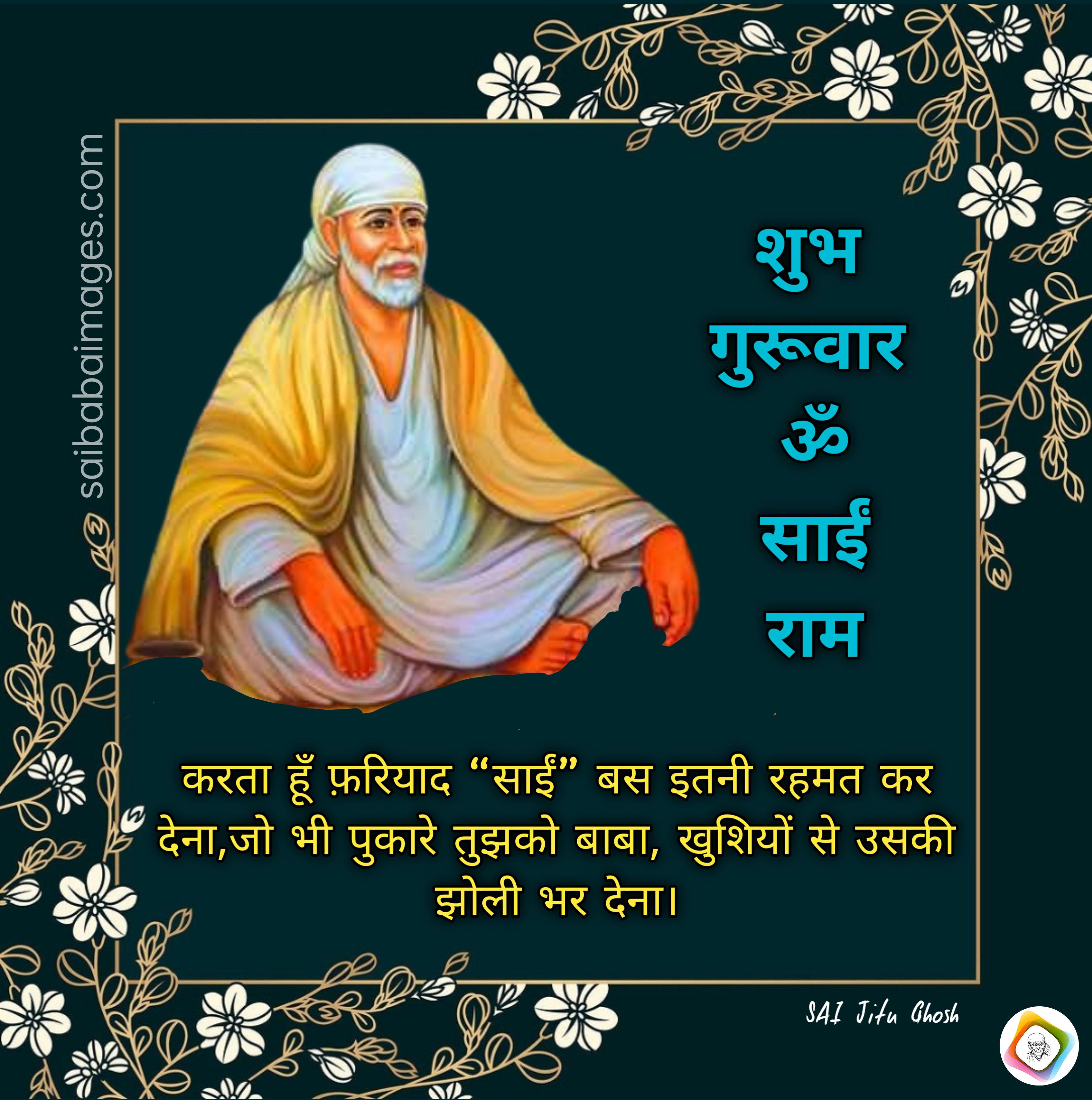 Anonymous Shirdi Sai Devotee from India says: I am a small devotee of Sai who calls for His help for all little things. Thanks to the team behind this blog for maintaining it every day and helping us to share Sai's Leelas amongst the devotees.
Coming to my experience, yesterday (28th March) I traveled back to the Pune apartment. When getting changed I lost my platinum earring stud on the floor. I was unable to locate it for a few seconds but upon prayer, to Baba, I got it back immediately.
Sairam also protected me from a lizard that entered my apartment. Even though I lost my sleep it was driven away by my maid the next morning.
Thank You Sai, please protect me and have me at Your feet as I am staying alone in the flat. Om Sairam Jai Sairam!
Sai Baba Krupa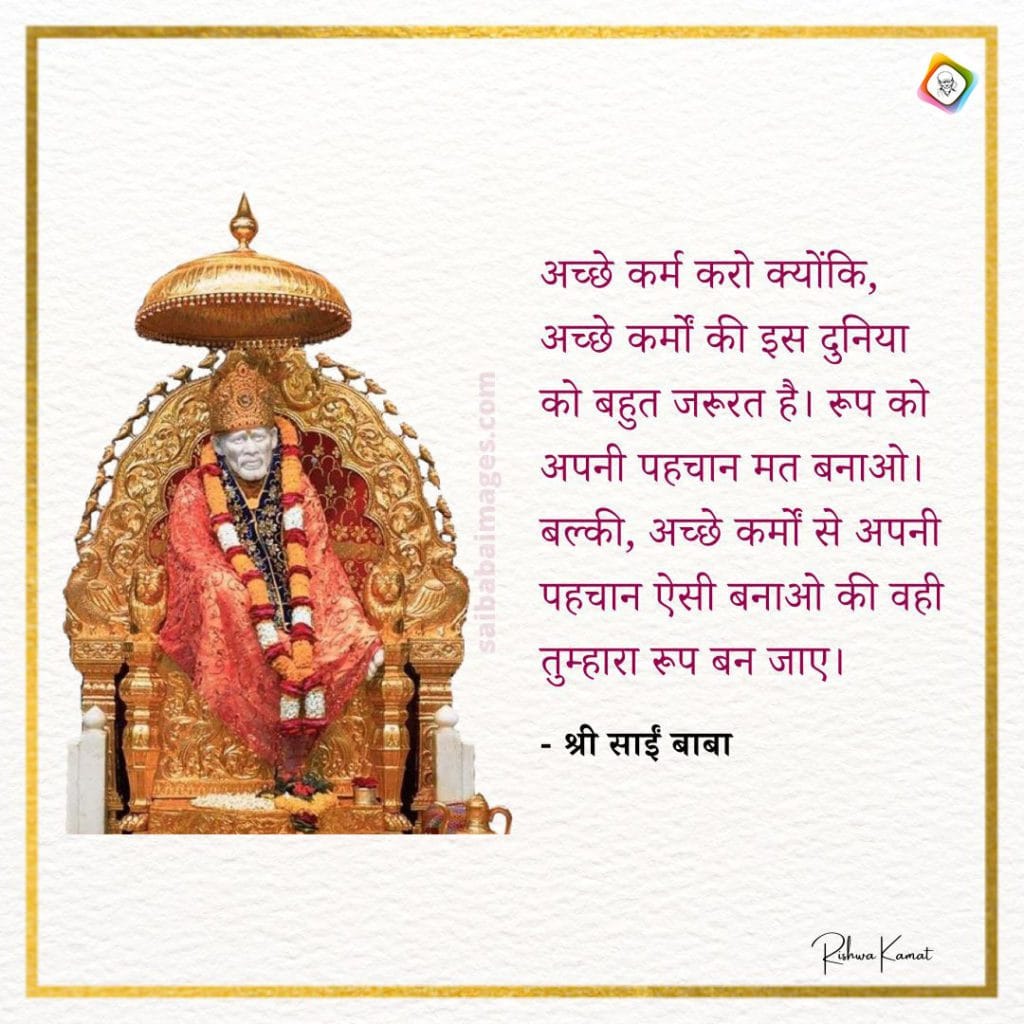 Anonymous Shirdi Sai Devotee from USA says: I am Baba's daughter. I have had countless blessings.
I was waiting for some test results today. I kept on praying to Baba to please let it not be anything of concern. I kept chanting Om Sai Rakshak Sharanam Deva. As always Baba listened to my prayers. I had promised Baba that I would post it on this site. Baba, please keep Your blessings on both of them. Only because of You all that has happened. I will always be indebted to You. Please take care of them. That's all I ever want. Love You, Baba.
AnantKoti Bramhand Nayak Raja Dhiraj Yogiraj Parabramha Shri Satchidanand Sadguru Sainath Maharaj ki Jai
Got Job Post During The Shirdi Visit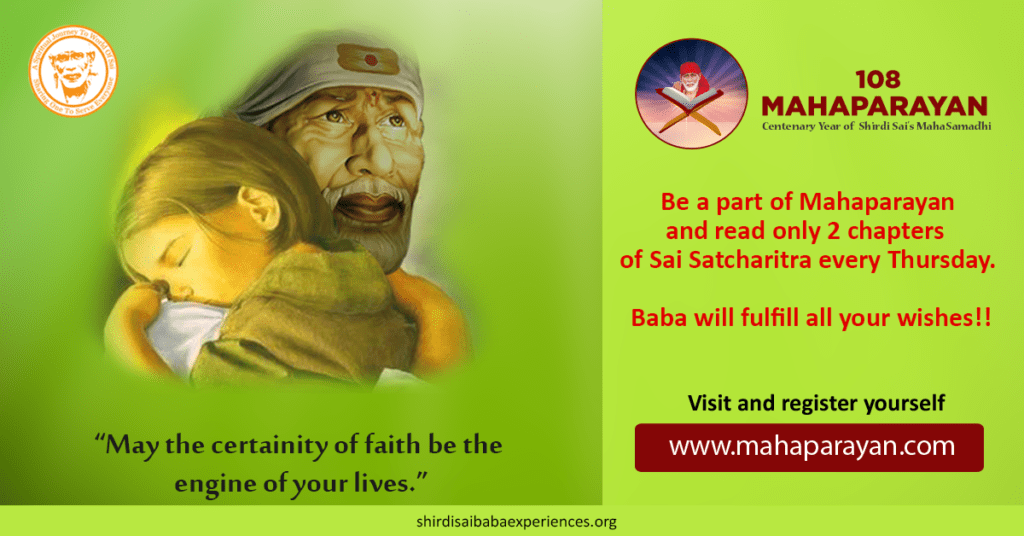 Anonymous Shirdi Sai Devotee from India says: Om Sai Ram! I am a Sai Devotee. This is my Shirdi experience during Mar 2022.
In March 2022, I visited Shirdi for four days. I had been without a job for 3.5 years. In Shirdi, one night I got a dream that I had got a job. I raised chits and Maharaj also told me to visit Shani Shingnapur (Shani is responsible for our Karma as per Jyotish).
After completing all the darshans, I was returning back to Shirdi on a bus when I got a call for a job opening. That call resulted in my joining a good job now. Thanks.
---
More from SaiYugNetwork.com
© Shirdi Sai Baba Devotees.com – Member of SaiYugNetwork.com