Sai Baba Miracles In Devotee's Life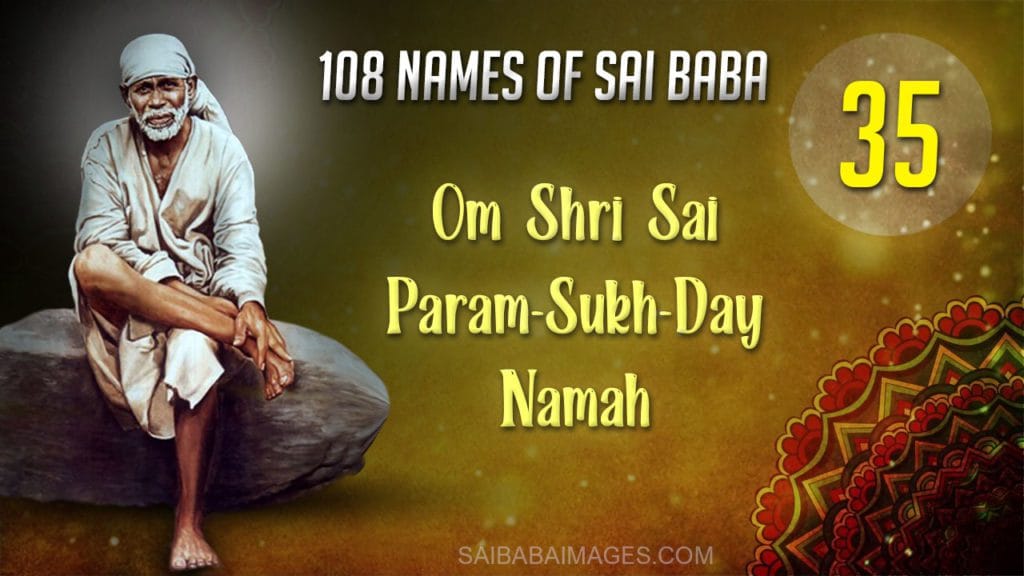 Anonymous Shirdi Sai Devotee from India says: I am a small devotee of Sai from India. I want to share some of my experiences with Sai on this blog.
"Om Sairam!" Thanks to Hetalji for maintaining this wonderful site. Everything in my life is because of Sai and thank You Sai for everything that You have done for us. Please forgive me for the mistakes that I have made and the promises I have broken.
I want to club many of my experiences with Sai's miracles on this blog. Back in the 12th standard board exams, I scored marks that were not up to my expectations and I was deeply disappointed because of that. If I would have gotten 1 mark higher then I would have been in some other college during the counseling and now the college to which I have got admission has been a great turning point in my life. Thus later I realized why Sai has given me low marks. Moreover, in the first year, I was selected as one of the top 120 students in India for a scholarship and training program which gave me good recognition in college. Thanks to Sai.

During the lockdown, my friend became very ill causing blood vomit and severe heartburn. I prayed to Sai for a speedy recovery. Initially, it became worse but after a few months, everything got cured and he is perfectly healthy. Then he started working in a job but the work pressure was high and he had to keep standing in the sun for a long time. I wanted this situation to change and I prayed for a comfortable job for him. Within a few months, he went for an interview for sales in an IT company. He performed very well in the interview and because of Sai's grace, he got an offer as a business analyst which is a very higher position than sales. He is performing well in the job and we are very satisfied and happy.

Now I am in my third year and recently a well-reputed company came for an internship. I cleared the first two rounds and after that, I really wanted to get the internship and prayed to Sai for the same, as if I got rejected after that then I would really get very upset. Then the third round happened which was online and I faced network issues very much. I was very scared of not getting cleared. It took long hours to solve one program due to small errors but the programs were very easy. I still had firm faith in Sai. I cleared that round somehow and there were two other rounds that I cleared easily. Now I have got the internship and I pray that I should perform well in the internship and get a permanent job offer.

Sai has helped us deal with many other problems. Whenever I feel anxious or I am scared of something, Sai Baba comes in some form and makes me feel secure. For example, I was very anxious about something and I was traveling by bus. Suddenly I saw Sai's picture on the bus assuring me that everything will be fine and I felt very blessed and happy.

For everyone who is reading this, even if you are going through many problems in life, just have faith in Sai and truly everything in your life will soon change as per your wish. Sai just needs your love and belief in Him and nothing else.

"Om Sai Rakshak Sharnam Deva".
Thanks, Govinda (Sai Baba)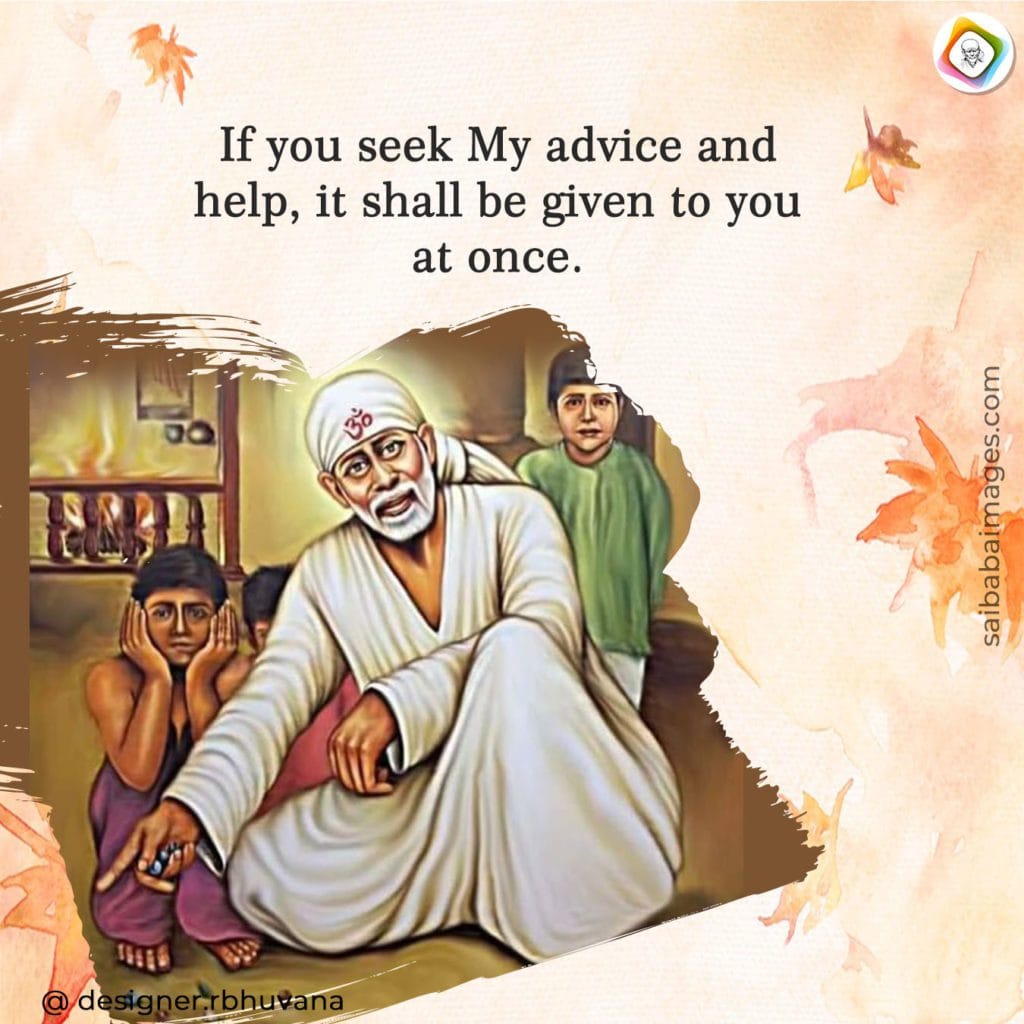 Shirdi Sai Devotee Meghna Sai from India says: Om Sai Ram! Thanks to the team for your service. Please keep us connected with Baba like this. If I am greedy please change me and take me to Your route. Guide me and hold our hand. You are the head of our family, Guide us on what to do or what not to do. Everything I left on You, my Sai. I will behave like crazy for my son's health. Sorry for that. I trust You and that's it. I have left everything my stress, anxiety, over thinking under Your lotus feet. Please don't leave my hand. You know about what I am telling, please Govinda.

I have promised to post the answered prayers:

1. Sorry that day I didn't listen to You but still You saved me. Thanks for that. Now everything is normal and we finished our shopping without any hurdles. Thanks for that. I had promised to post here.
2. I was restless for a few issues but after surrendering to You everything is normal now. Sorry for my silly behavior.
3. Everything was under budget. Thanks for that.
4. He is disturbing our family purposely. You know that. Please You should find the solution for this without affecting anyone. Only the Master can plan a Master plan.
5. You solved the misunderstanding between us. Thanks for that.
Please forgive me if I had forgotten anything to post as promised. Om Ganeshaya Om Shakthi Kallalamma Thaye Adhithimappa Om Sai Ram MKDG Om Sai Rakshak Sharanam Deva Om Sri Sai Arogya Kshemadaya Namaha.
Thanks To Sai Baba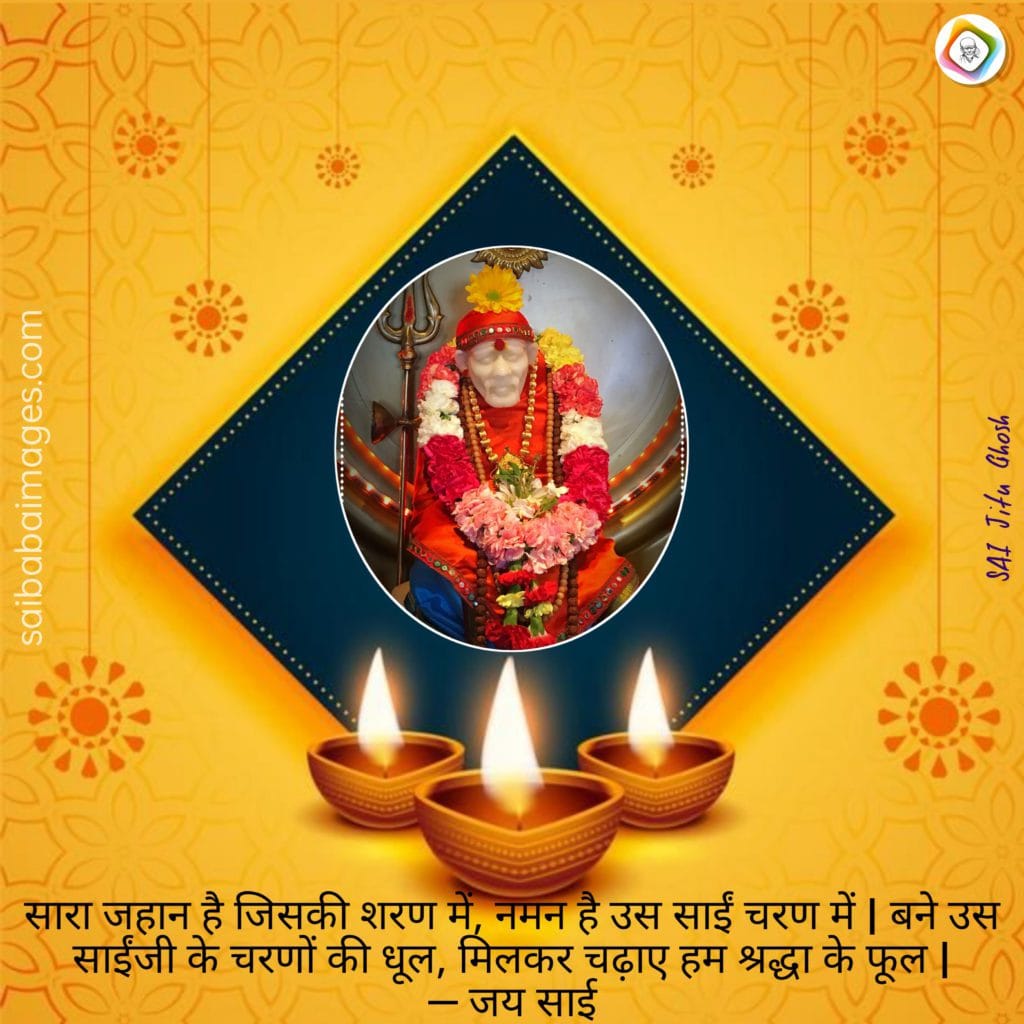 Anonymous Shirdi Sai Devotee from Malaysia says: Om Sairam! Om Sairam. Thanks to everyone who is maintaining this wonderful experience platform.

Regarding my experiences, for the last two weeks, something was stopping me to post my experiences which I had promised to Baba. By Baba's blessings, I was able to do it today.

The week was not so great and my prayers were not sincere is what I felt. I was down, sick with Covid but I was able to recover within a day. This is all due to Baba's blessings.

At the office, I am expecting a good opportunity from my big boss and he acknowledged that he would discuss it with me. Baba, please help me. Baba, I have to be in his good books. Work is very hectic and I should be able to perform well without failing, Baba. Please be with me, Baba.

Approvals were obtained on time, Baba. Thanks, Baba. This week I am expecting a few more approvals, Baba. Please help me, Baba. Thanks for all Your support, Baba.

You know my prayers that people follow Your path and go in the right direction.

Thanks for all Your blessings. Please help me with my promotion role, Baba. Baba, also my project has to go well.

Om Sairam! 
Thanks To Sai Baba For His Help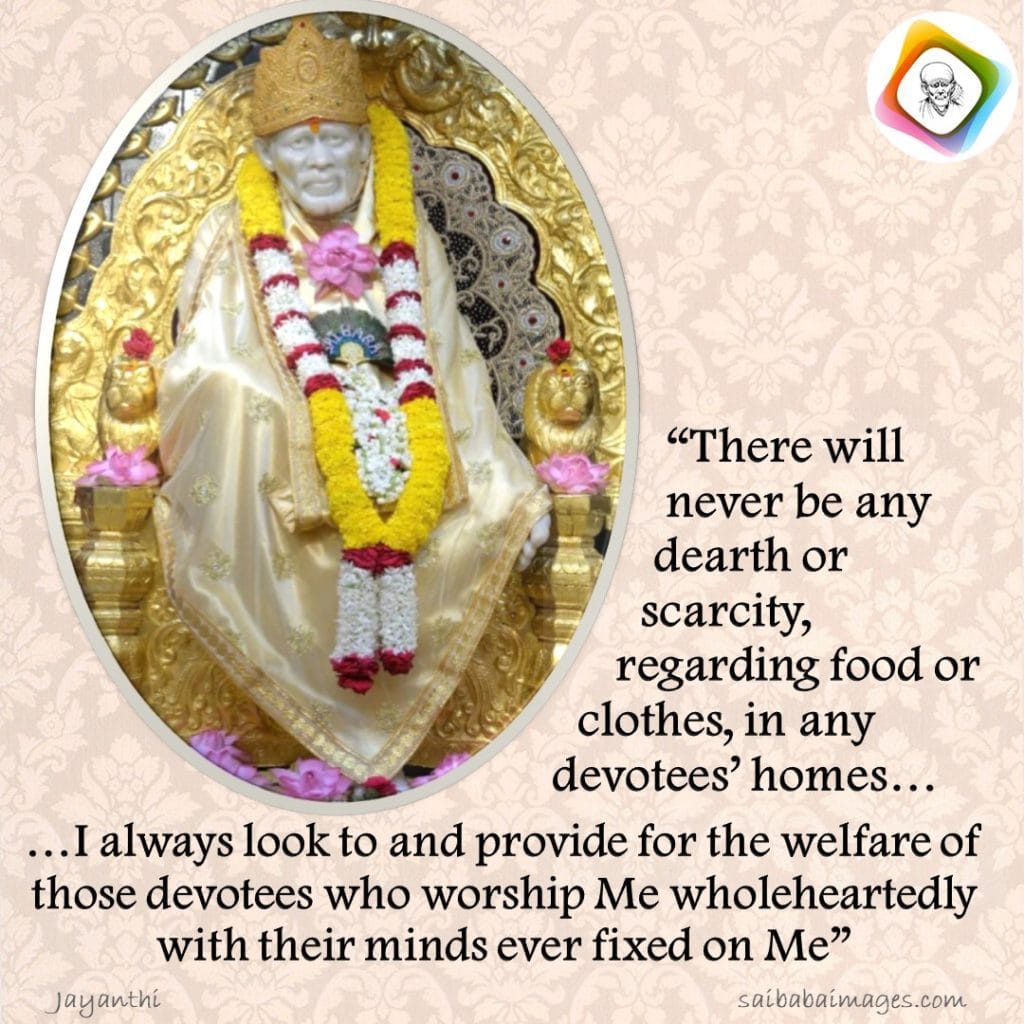 Anonymous Shirdi Sai Devotee from India says: Om Sairam. Thanks to Hetalji and the team for this modern Sai Satcharitra. This site gives us a lot of hope by reading about other devotees' experiences. I have already posted many experiences on the site.
Coming to my recent experience. My daughter is 3.8 years old. Yesterday I made her sleep and we were sitting with our friends. All of a sudden she started crying. I rushed towards her room and she was sitting and crying. I tried to ask her what happened but she didn't answer and kept on crying. I tried to help her sleep but she slept for 15 minutes and again started crying. I was a bit worried about what happened to her and why she was crying and not able to sleep. Then I prayed to my dear Sai, "Please You can only help her" and then as always my dear Baba helped me and she slept throughout the night. Thank You so much, my dear Sai, You are always there to listen to our prayers. 
Gratitude To Sai Baba
Anonymous Shirdi Sai Devotee from USA says: I am a small devotee of Baba. Thank you Hetalji and team for the wonderful service. I prayed to Baba that if my son does well in his exams then I would post the experience. He was not confident and was scared. The exams are important and if they go bad the final score suffers. It is Baba's blessing that the exams were done well. It was not possible without Baba's blessings. Thank You is a very small word. Baba, please keep me under Your feet always and let my faith be unflinching because otherwise, life loses its meaning.

Baba, please take care of my mother, husband, sons, and my family and friends. You know Baba, what are my silent prayers. Please, Baba, help me.

Om Sai Ram Om Sai Ram Om Sai Ram
Om Sai Ram Om Sai Ram Om Sai Ram
Om Sai Ram Om Sai Ram Om Sai Ram

Thank You Sai Baba.
Sai Baba Grace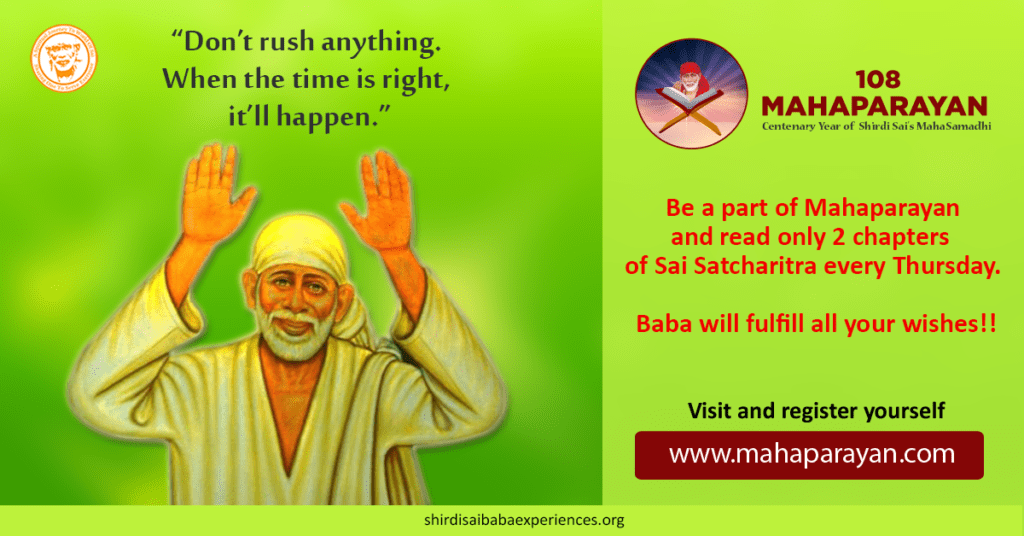 Anonymous Shirdi Sai Devotee from the USA says: We live in the USA and Sai pulled me towards Him three years back. Since then I have experienced many miracles and most of them were published here. Today I am sharing one more miracle.
My son is in the hospital because of surgery and is recovering. He has muscle pain in his back. Even after using Tylenol, it was not subsiding completely. The doctor suggested an ultrasound to rule out the kidney problem. I prayed to Sai to please make that report normal so that I would share the experience here. Throughout the ultrasound, I chanted Sai's name and Sai Rakshaka Sharanam Deva. Baba heard my prayers and his reports came normal and all other kidney-related blood and urine tests came normal. Thank You, Sai for showering Your grace on us and also for curing his back pain. Sai please cure his health problems and make him healthy. 
---
More from SaiYugNetwork.com
© Shirdi Sai Baba Devotees.com – Member of SaiYugNetwork.com