Sai Baba Is Always With Us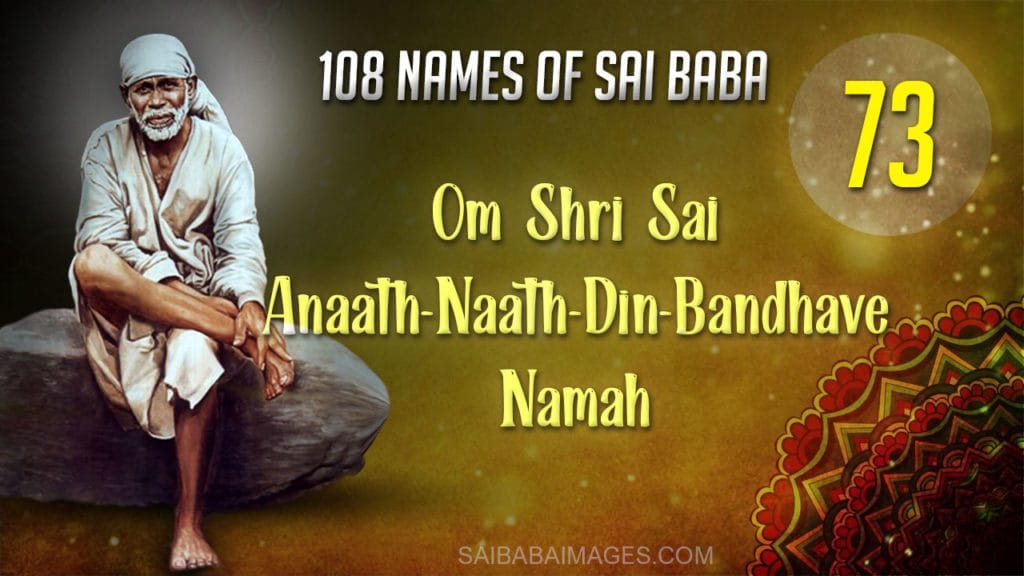 Anonymous Shirdi Sai Devotee from India says: Sairam to all Sai friends here. I am a tiny small Sai devotee in this big huge Sai universe. I would like to share my recent experience on a beautiful and fulfilling trip I had with all Sai's grace.
A friend and I wanted badly to go on an out-of-station trip, leaving behind all the usual family routines, etc. But we ladies are not the daring type to go out alone. Suddenly we thought 'let us do it". I called Sai for help. We started thinking of what place would be suitable and safe for us. We had only one apt week to spare for this trip. I tried to check if Shirdi would be possible since my friend had been asking to take her to Shirdi for a few years as she had never been there and she couldn't possibly plan it with her family. But since it was vacation time, no tickets were available for the train, and the flight fare was too high. Then one of her relatives suggested temples near Mangalore. We liked the idea, but we also wanted to include other entertainment places other than the temples. I started checking for tickets and other possible travel routes. We could get the tickets to and fro for Mangalore easily, and also pre-booked hotel rooms at required locations for our stay. We fixed a cab with the help of the same relative to go around.
I kept praying to Sai from the start to make this trip satisfying without any troubles or worries and to be with us every moment. Since this was the first trip that we had decided on or planned ourselves mostly, I wanted to gain confidence, hence kept calling Sai every time. We started on the trip; I saw Sai stickers on autos and cabs on the road to the station. I felt happy. On the train, we met a fellow passenger who was a hard-core Sai devotee and felt super excited. Got a few suggestions from fellow passengers on what all nice places to see around, local delicacies to eat, etc. Our cab was waiting for us at the Mangalore station. We took the cab to our first temple stop, but on the way, I did not see many Sai pictures on the road or banners, etc. I was not feeling low, since I knew He would be around, but still kept searching.
Also Read: Sai Baba Is With All His Devotees
We stopped at our first location, got a room for that night, refreshed, had splendid darshan at the temple, enjoyed sightseeing for the rest of the day, and came back to our room at night. Early morning it was raining there. I opened the window of our room to enjoy the light early morning drizzle and noticed our cab parked just below. What I saw made me dumbstruck. There was a small sticker of Sai with 'Om Sai' written on top of the front glass pane. He was all along with us. I did not notice that before and when I was just thinking, 'Sai, where are You? How much should I search?'; He showed His presence.
Needless to say, the entire trip was splendid with the beautiful darshan of the deities, some more than once with Sai's grace. Also in each temple, I wanted to have bhojanam as they are like prasadams, but I have heard that people serving there would be serving food on our plates in a big rush and serve large quantities. We cannot request small servings, as in that big rush they will not have time to stop or listen to us. Even if they do hear us, they will respond very angrily. Hence I was scared that I might end up wasting food or get embarrassed. I kept praying each time before sitting with the plate to Sai and the local deity saying that I do not want to waste even a little of that Prasad, hence please serve me only what I can eat. Trust me, at each place when I requested for small serving they only smiled and served me the right quantity. At first, I was surprised, then realized that this was my Sai's and deity's grace. This repeated at each of the other temples too.
We were so happy with the trip.
Initially, when we thought of Shirdi but couldn't go on, I was feeling low, but it seemed Baba wanted us to go to these temples first. Not only temples, but He also took us to other local areas for sightseeing too. We got to see some temples and ashrams with Sai's idol/picture too. Sai was everywhere. Also, I trust that Sai sent a few people to guide us on specific timings for the darshan of the deities which otherwise we couldn't have seen.
Thank You, Baba, thank You very much for making this trip wonderful and secure, being with us every moment. Please make our next trip to Shirdi to this wonderful soon. Om Sairam.
Sai Baba Saved Devotee From A Big Trouble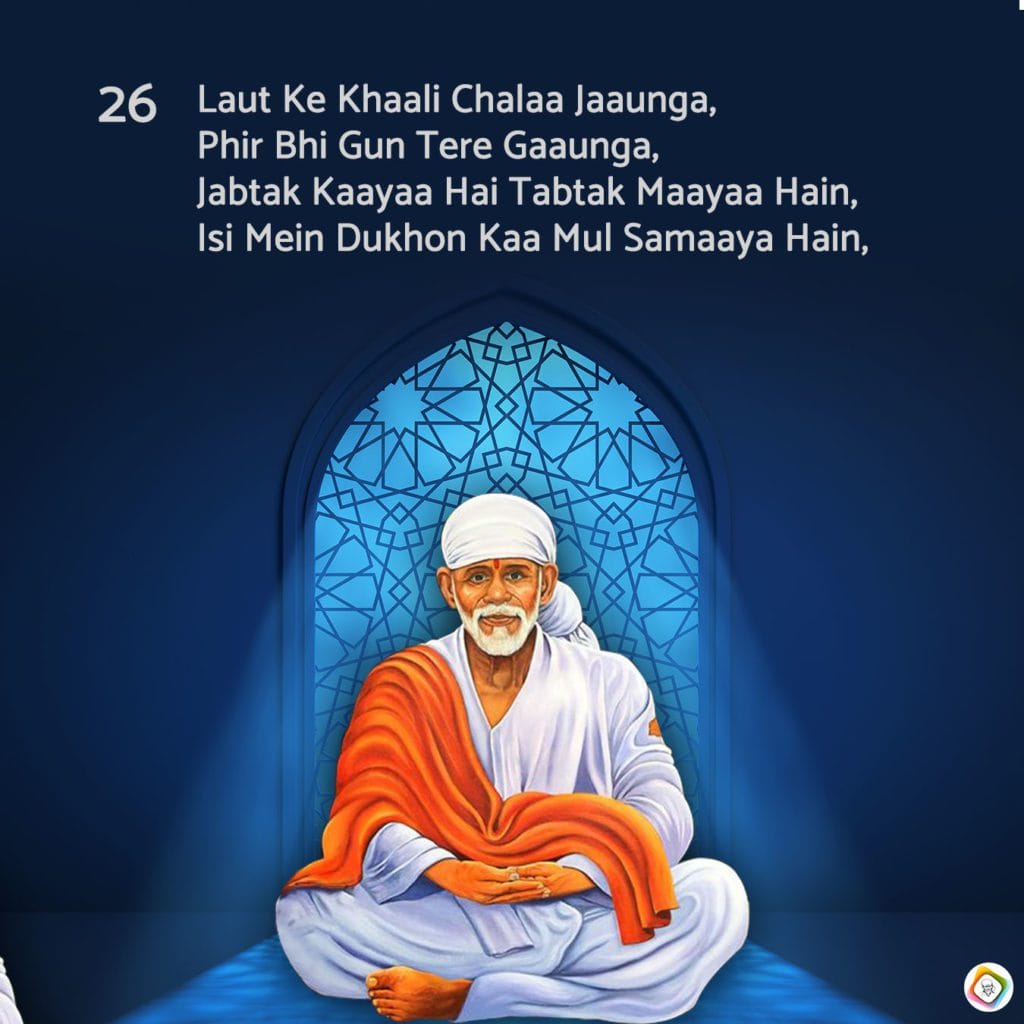 Anonymous Shirdi Sai Devotee from India says: Om SaiNathay Namah. Thanks to all group head for creating this platform where we can share our experiences.
I'm a very small devotee of Sai Baba and really grateful and thankful to Baba Who attracted me towards His holy feet. Baba always saves me whenever I get in any trouble.
After my MBA I got placed in a US MNC. The earlier 1 and a half years were nice and my professional life was going really smoothly. But all of a sudden the upper management got changed and the decision makers were unable to drive the company well. With this I was really frustrated and daily going to the office was a big headache for me. I used to wait for peaceful Saturdays and Sundays. But again from Monday, it used to be a horrible week for me to work in the office. I was always in an arguing or fighting mood with my manager as he used to carry discrimination thing in his mind between girls and boys. I fought for myself many times. I literally prayed and did Nav Guruvar vrats to fulfill my wish from Baba to get me a new job with good culture.
I started applying for jobs. Finally in crucial Covid times, I got a really great offer which was very unexpected for me, and finally, I was out of a toxic cultured company. Thanks a ton, Baba. Now the new office is quite professional to work in. Some days back I was facing difficulties to get my work done and hence my manager got some negative feedback from the personnel in the sales department. He asked me to get some good deliverables so that he could cover up for me. Yesterday finally I got an opportunity which was of utmost importance. Baba saved me this time too. I really love You and thank You Baba for saving me and showering your blessings on me.
My parents are concerned about my marriage and I already have somebody whom I love and want to marry, but need Your blessings to convince my parents, Baba. Please help me, Baba.
Blessings Of Sai Baba Are Endless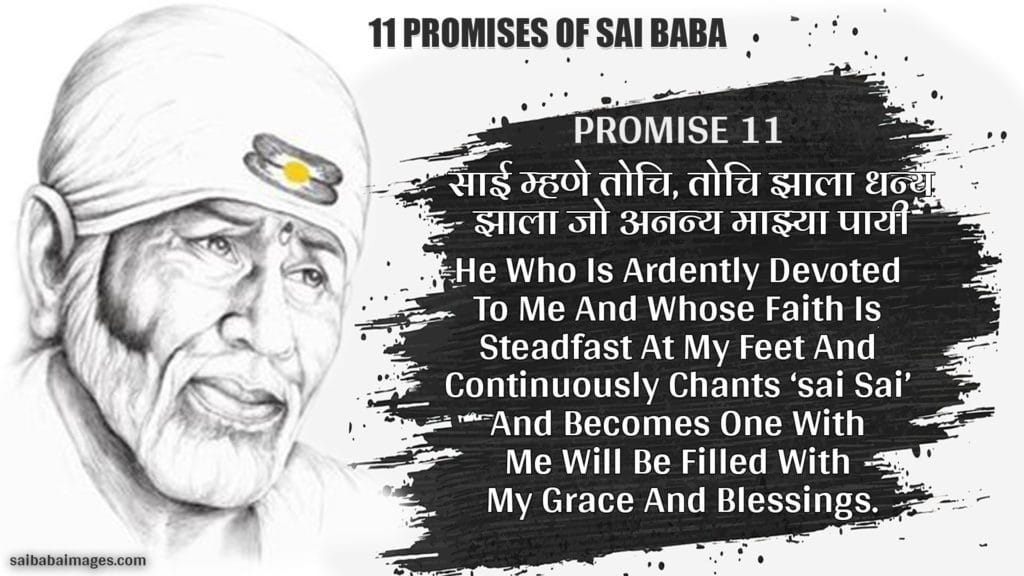 Anonymous Shirdi Sai Devotee from India says: I am a small devotee of Baba staying in India. I could experience His blessings from day one.
I have many experiences to be shared.
Experience 1: Everyone in our family became sick due to diarrhea and was visiting the hospital every single day. Prayed to Baba and things have started getting better at home now. Baba, please protect us and bless us all with good health and mind.
Experience 2. My aunt was diagnosed with cancer but with Baba's blessing, there is nothing to worry about as it was only in the uterus and it was removed even before we realized some trouble. Baba, please bless her to become healthy and other reports to become normal. I will post it again here.

Experience 3. My kid was down with a heavy fever and with Baba's grace, he recovered well. Baba, please help with the complete recovery.
Also please remove fear from us and help us lead a happy and peaceful life by helping as many people as we can.
Baba, help me recover from my disease completely and to lead a normal life.
Sai Appa The Saviour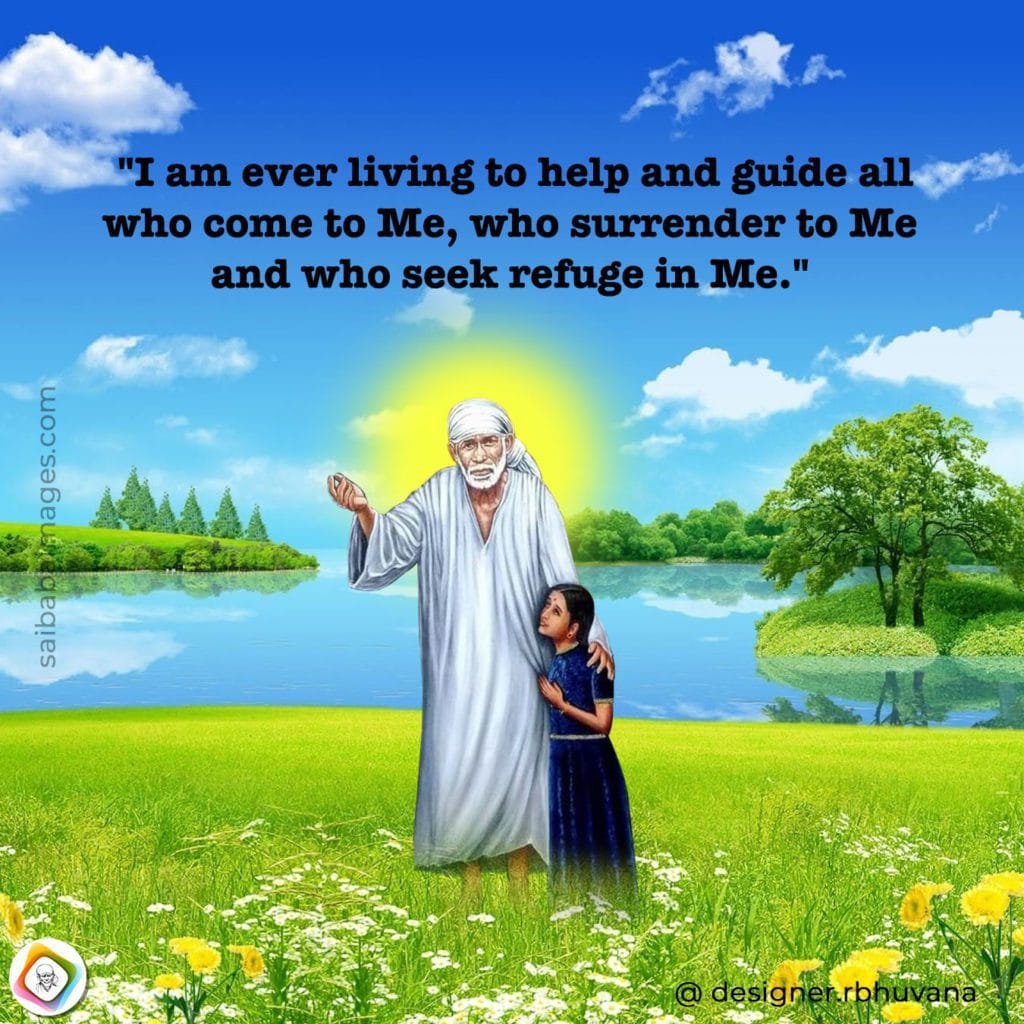 Anonymous Shirdi Sai Devotee from India says: I am a small devotee of Sai. He is my life. My day starts and ends with His blessings. Thank you, team.
My son is in 12th. His exams start on the 13th i.e. today. The day before yesterday he had a cough continuously. I was so worried and prayed to Sai. Likewise, my daughter who is doing her house surgery in a different place also complained that she was not well. I prayed to Appa that both should become normal and promised to post. As always Appa was there for His children.
Please, Deva, bless my son to do his exams well and secure good marks without any issues. I know that when You are there nothing is impossible. Please bless me, my family, and Your children. Om Sai Shri Sai Jai Jai Sai.
Experience With Sai Baba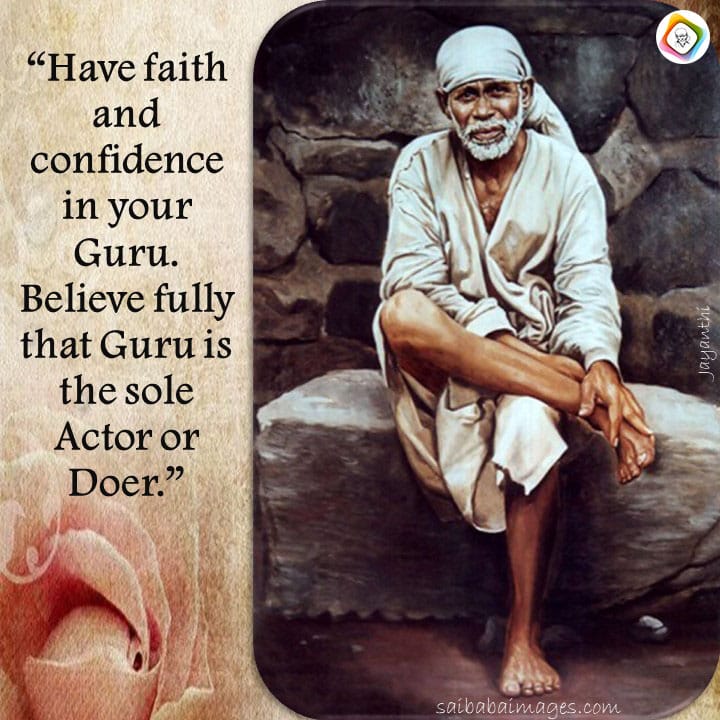 Shirdi Sai Devotee Maheswara from India says: I am Maheswara working in the IT industry since 2010 with Baba's grace.
Coming to my experience: My wife went to jail due to her debts and after coming from jail she filed a DVC against me. So I put one advocate for my case and he asked for her case documents which I needed to get from another court. With Baba's grace, I got those documents and I could submit them to the lawyer. Please make this case canceled by the judge, Baba. I and my parents am suffering a lot due to her behavior. My children are also staying with her and they are not able to concentrate on their studies. Please make her apologize for her mistake and return to my home with the kids.
Om Sairam.
Sai Baba's Blessings On A Family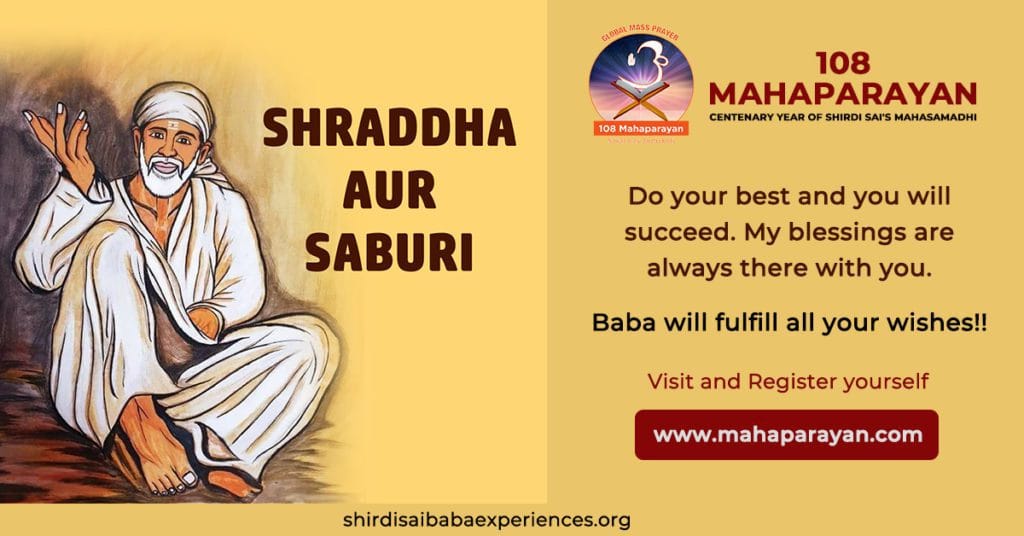 Anonymous Shirdi Sai Devotee from India says: Baba has blessed us in every walk of life. Thank You so much Baba for getting my visa application processed and delivered at the right time. Please be with us throughout the trip and reach back home safely. I am surrendering myself at Your feet. Thank You so much, Baba. Satchidananda Satguru Sainath Maharaj Ki Jai. Om Sai Ram!
---
More from SaiYugNetwork.com
© Shirdi Sai Baba Devotees.com – Member of SaiYugNetwork.com