Sai Baba Saved Devotee From Dengue Fever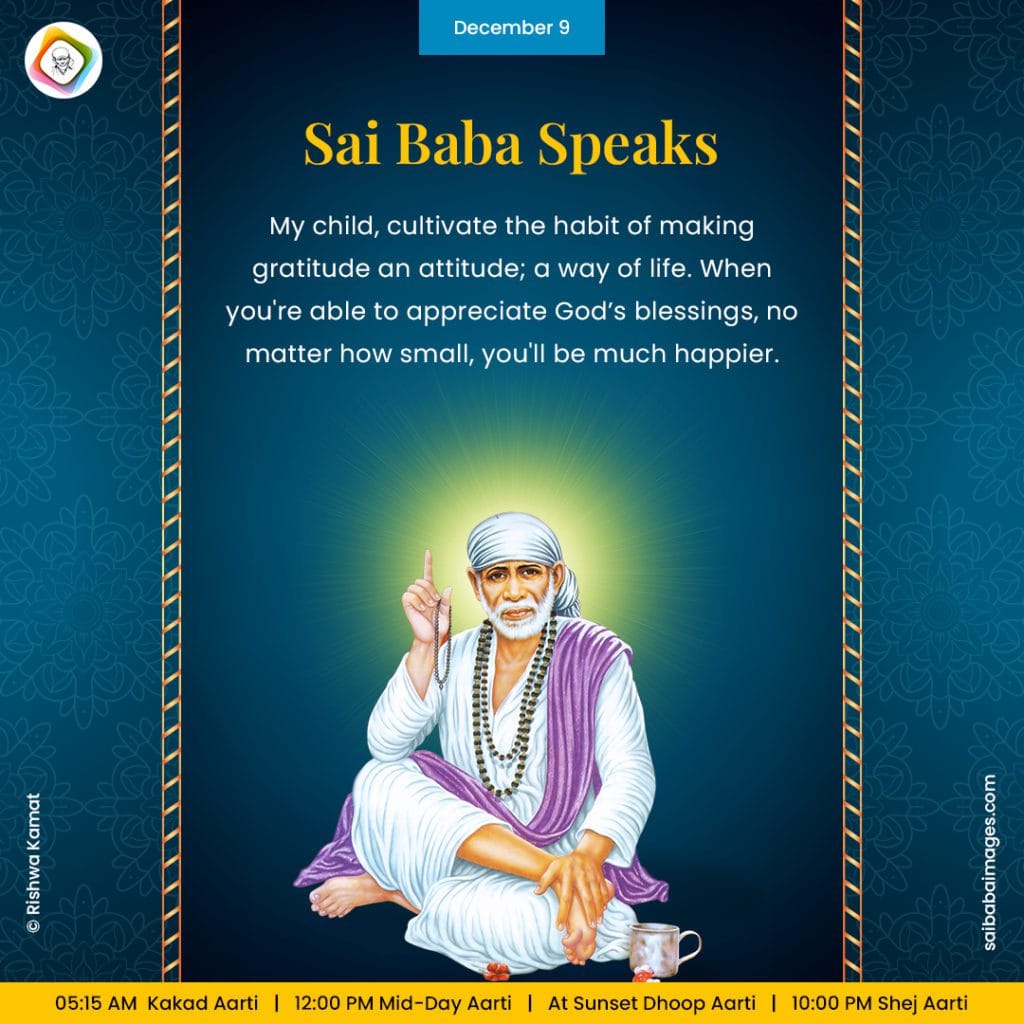 Anonymous Shirdi Sai Devotee from India says: Om Sai Ram to all Baba's devotees. Many, many thanks to Deva for accepting me as Your child.
Today I am going to share a recent experience of our Baba.

I am also a part of the Global Mahaparayan group (MP-4951N1). I would like to share a recent experience on this holy platform. I am working as a software Engineer in an IT Company in Bangalore. I stay in Odisha. Recently I moved to Bangalore for some office work. I have planned to stay there for a couple of months. After some days I was feeling a severe fever and headache. I was on medication for a couple of days, but it did not help much. I was totally fed up and then asked Baba for His help with my fever and headache.
I went to Sai temple and prayed to Baba for help. After coming from the temple, I talked to my husband and booked a flight ticket for the next day. I reached our home safely. The next day my husband and I went for a health check-up. We did testing and when we got the report, it was dengue positive. At that time I was not eating food properly. My husband was so worried for me. He motivated me and took proper care. I felt a little better after five days of my health check-up.

I felt like Baba was there for me in each moment and was showing us the right path in that difficult situation.

Not only that, but Baba also helped us to approve a loan which we had been trying for a long time.

Deva, please forgive me for all the mistakes that I am doing knowingly and unknowingly.

Om Sai Ram Om Sainath Pranamastu. Subham Bhavantu!
Sai Baba Experience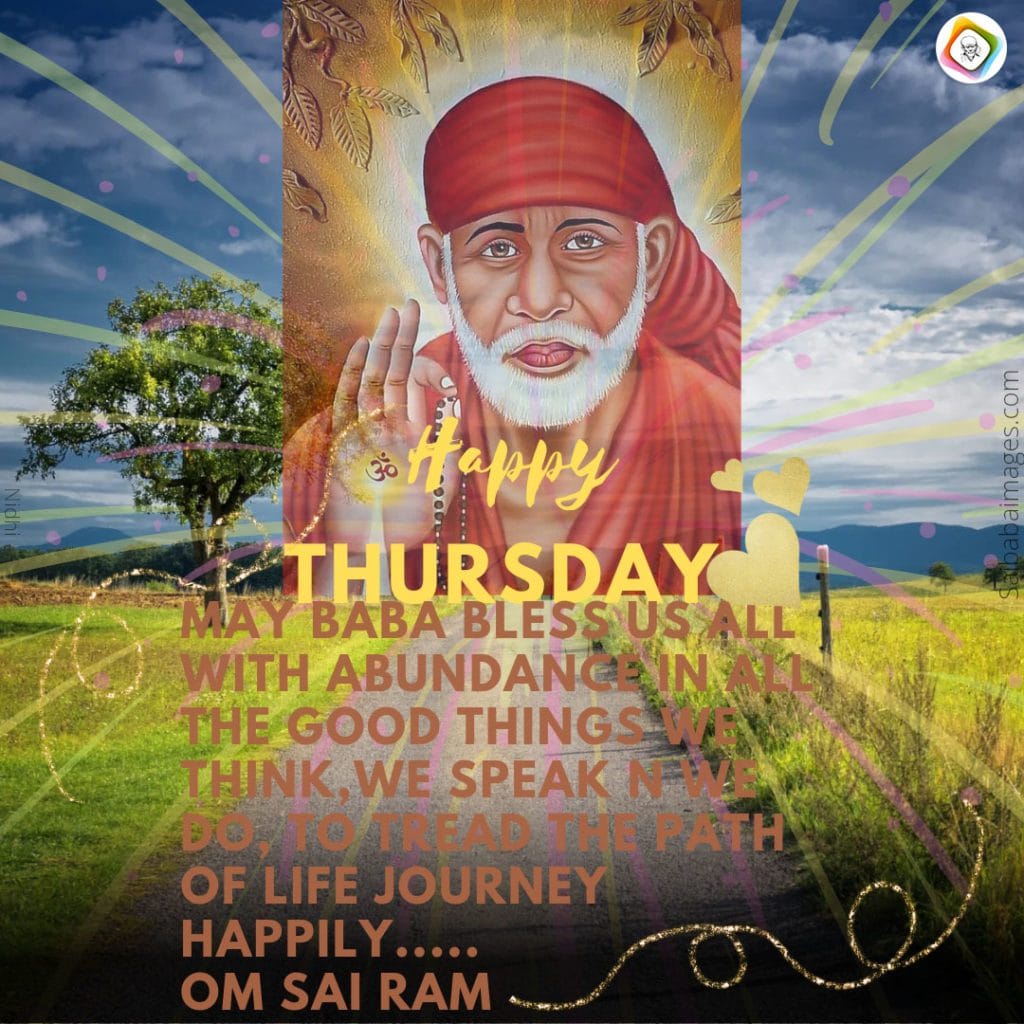 Anonymous Shirdi Sai Devotee from India says: I am an anonymous devotee of Sai Baba from India. Thank you Hetalji and team for making this blog and it is very much useful for us. Please post my experiences on your blog
Experience 1: I was reading about the devotee's experience from the blog and there were many experiences where devotees apply Udi to their problems suddenly I also said in my mind please provide me Udi today Baba if I am Your loving daughter. As I had never seen a Udi before in my life and I forgot that passing thought. In the evening I was remembering this while reading Sai Sathcharitha and to my surprise, at the end of that chapter, it was concluded that "Remember Sai Baba standing at the end of the masjid and distributing Udi to all His devotees and that is how I was blessed by Him".
Experience 2: Recently my practical examinations were dew and I was not prepared for it but due to my Saimaa's grace all went well. There were three exams and I was thorough with only one to two experiments with each exam and all exams were on Thursday only. Miracle of miracles here also Baba helped me a lot. I got the same experiment that I studied in all three exams. Also in the last exam which was on Thursday, I prayed to Baba that I will press the key 7 on the computer and please give me the experiment that I have studied, and to my surprise, I got the same experiment under my lucky number 7. Thank you so much, Baba. You helped me a lot and sorry as I said that I would post here and it got a little late. Baba please pass me in my sem exams so once again I will post my experiences here.
Sai Baba Blessings In Fixing A Bed Frame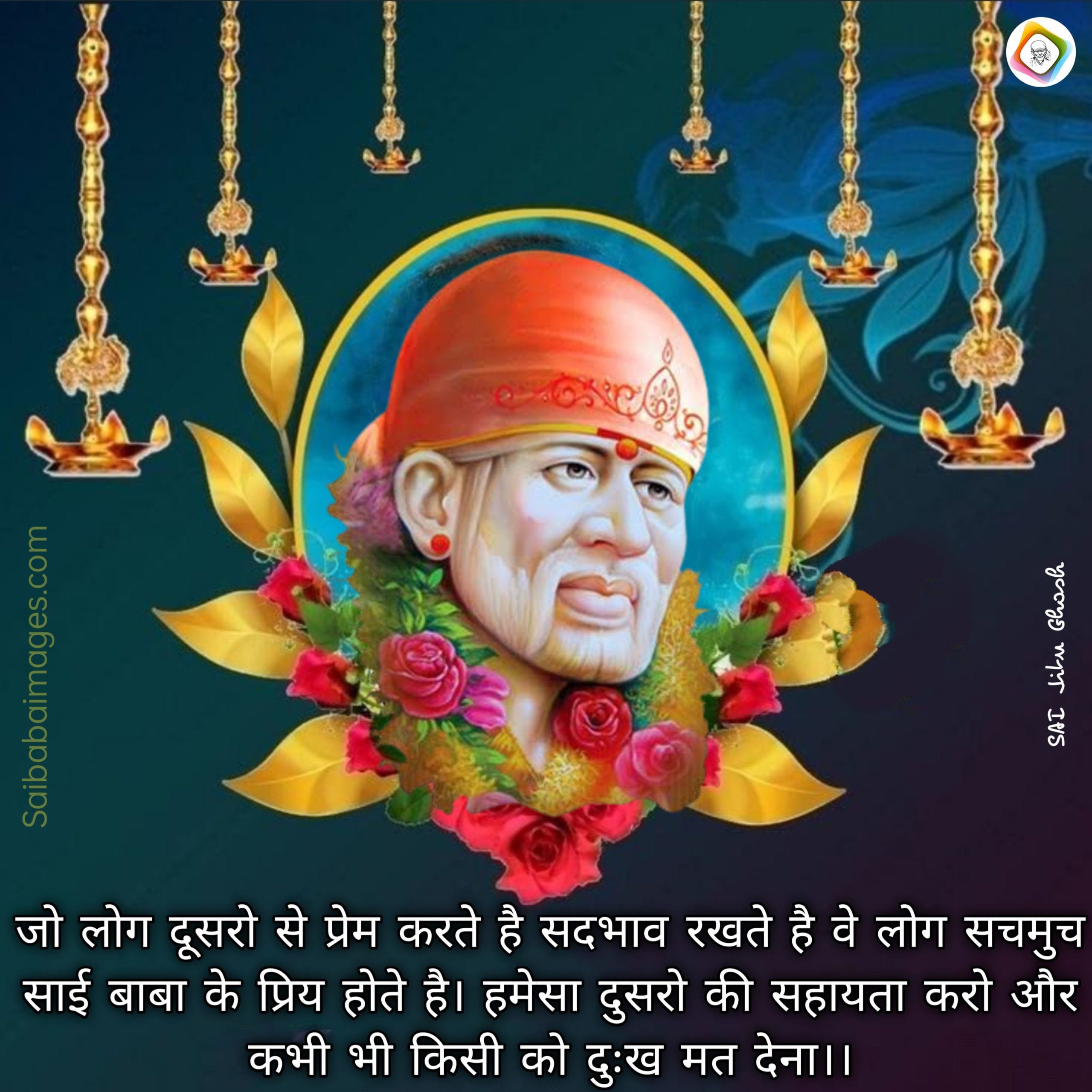 Anonymous Shirdi Sai Devotee from USA says: I am a small devotee of Baba currently staying in the USA. Om Sai Ram. Thank you team for this divine site to express our gratitude and seek blessings from Baba and submit our prayers.

My day starts and ends with Baba's name and prayer and He is everything to me and my family. Recently we got a bed frame from Amazon and the description mentioned that it was easy to install. My daughter and I were fixing the frame but we were finding it very difficult to put all the pieces together and were struggling. Finally, I prayed to Baba and sought His blessings to help me to fix it and the very next moment we were able to put everything together. It just became so easy for us to install. Thank You Baba for taking care of our every small need. Bless all. Om Sai Ram Om Sai Ram Om Sai Ram!
Sai Baba's Grace And Presence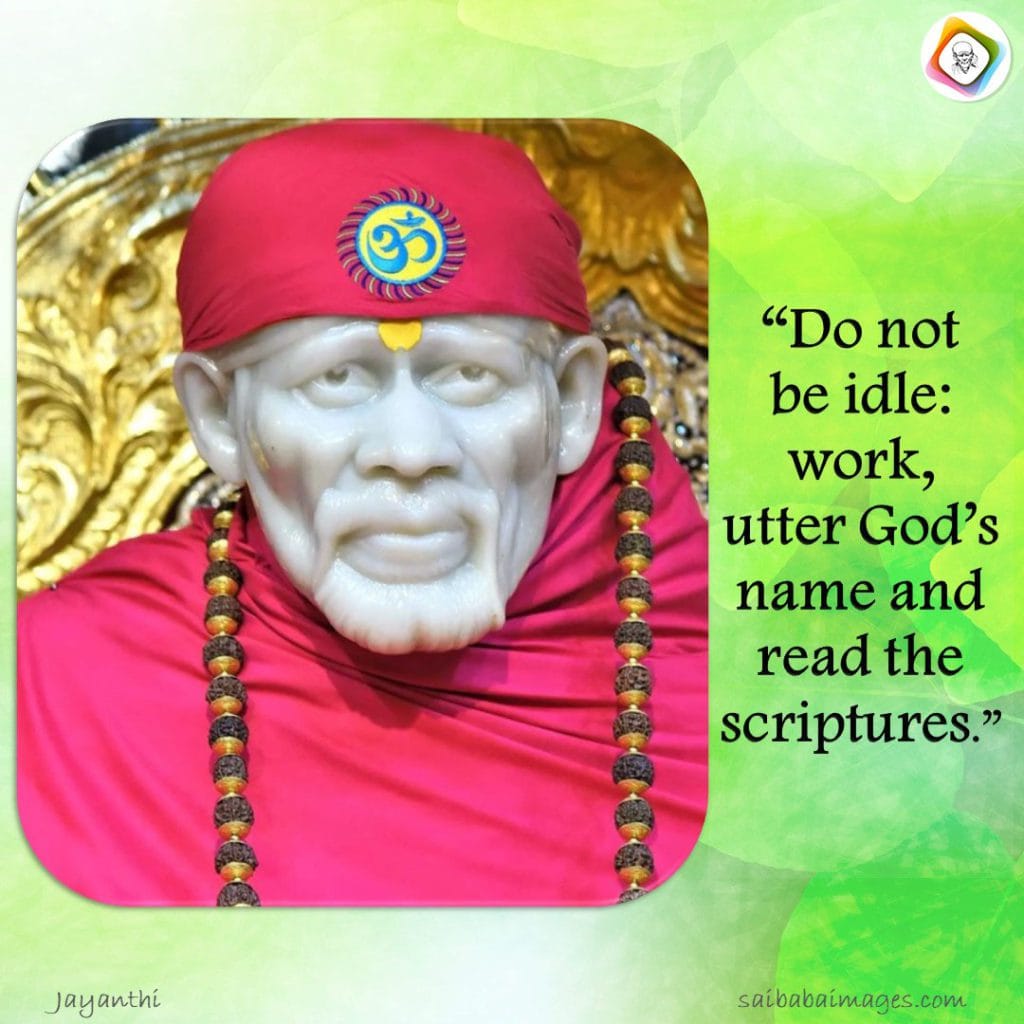 Anonymous Shirdi Sai Devotee from India says: We are from Bangalore, Karnataka. I have believed in Sai Baba for nine to ten months. Yesterday in the early morning I saw Baba in my dreams. He saved my daughter, and because of Him I got a job but for some other reason, I needed to resign from my job.
I need money. Every month I have to pay a 16500 loan. Again I need a job; work from home is required and that is why I am planning to do 9 weeks vrat. Please bless me Baba and get me only a 16500 salary job at home please. I am begging You, Baba.
Many times I got Baba's presence when required. Thank You so much, Baba. Please get me a job and help me pass my central government ISRO exam and interview. Get me that job, please. Please, Baba.
Sai Baba's Divine Presence
Anonymous Shirdi Sai Devotee from India says: Jai Sai Ram! I am an anonymous devotee of Sai Baba's Holy Lotus Feet.
Pranaam Sai Baba and also my pranaam to all Sai Baba devotees.

With Baba's holy lotus feet's grace, I am writing another Leela of Sai Baba which recently happened. My parents are living in India and have not been keeping well. They had a fever, cough, etc. I requested all merciful Sai Baba to help His daasi's parents to be better soon by the next day, as I believe that Sai Baba is always around my mom and dad protecting them all the time. My parents are on their way to recovery now since the time of my prayer to Sai Baba and the application of Udi on my forehead.
Thank You Deva for protecting Maa and Papa from all the evil and keeping them safe. Your holy lotus feet are my only refuge, Sai. Sorry for posting it late.

Om Shri Sachhidanand Sai Nathayee Namah. Jai Jai ho Sai Baba.
Passed Driving Test In UK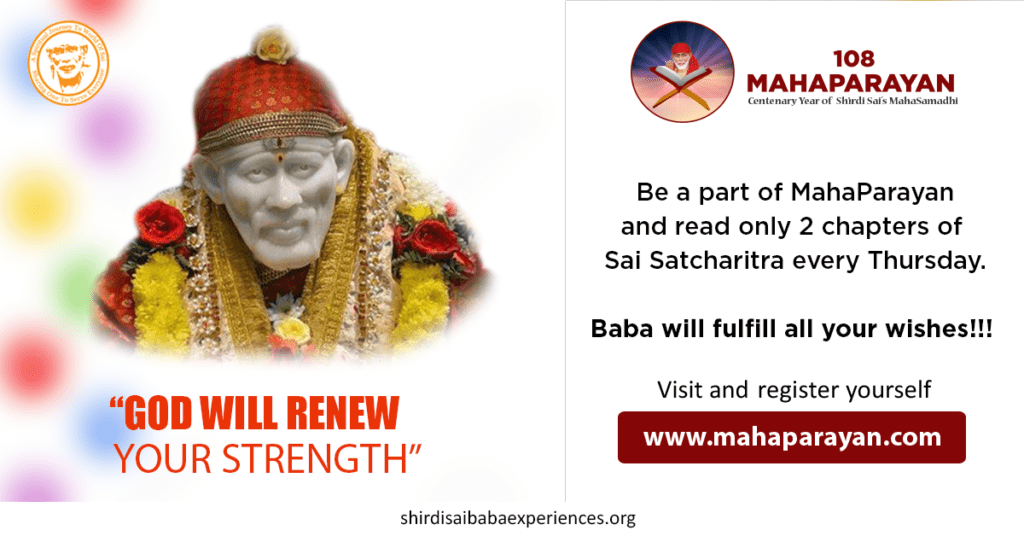 Anonymous Shirdi Sai Devotee from UK says: Hi, this is another experience of me sharing it here. I applied for a driver's license in the UK. I started the process in Feb 2022 and I got my provisional license late in March 2022. Usually, people say that the appointment dates for both practical and theory tests are difficult and the waiting time is three months minimum but by Baba's grace, I got to write the theory test within one week time from getting my provisional. I had to wait for the next six months for my practical test since I delayed the booking as I had travel plans. I got my practical test today, which is a Thursday, and had so much confidence that Baba will pass my test today. I did the test and I passed the test and got the license. I thank Baba for this and I have other wishes with Baba which I'm waiting for with faith and patience and would share once they are done by Baba's grace. Thank You! Faith and Patience.
---
More from SaiYugNetwork.com