Received Sai Baba's Blessings During Shirdi Visit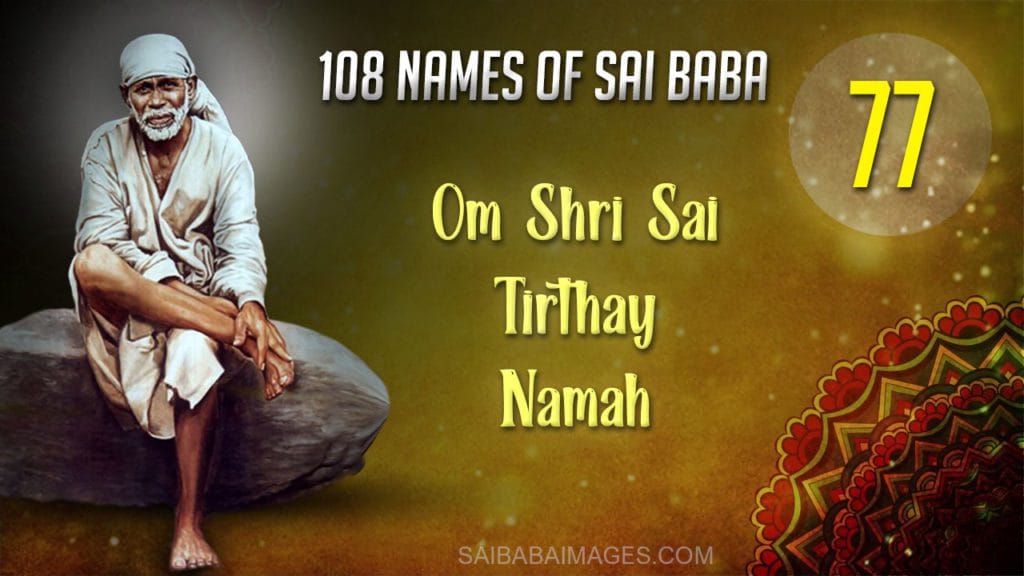 Anonymous Shirdi Sai Devotee from India says: I am part of the Global Mahaparayan MP-1433N1 – Blue House. Om Sai Ram. My apologies as I am not a very good writer or speaker. I am a very shy person when presented in public. So if you don't find my experience good enough or fit for this forum then please forgive me. I had been to Shirdi multiple times in my childhood, college time and also just after my marriage in 2010. After that I wanted to go to Shirdi again but no plan worked out.

DAY 1: 31st Mar 2022

Finally on 31st Mar 2022, I reached Shirdi at 3:30 pm after 11 years and it was a very hot day. I started having a bad migraine but still wanted to go to the temple. By 5 pm I reached the temple with my husband. I already had an online darshan ticket booked so I finished darshan quickly and was sitting in a Lendi Baug. By 6 in the evening arti started and I was watching arti from the window where only you can see Sai Baba's face. My migraine was getting worse. Then somehow I finished arti and we went for Chavdi darshan and then Dwarkamai. As mobile phones are not allowed in Dwarkamai so I was standing outside with my bag and my husband went first. During that time I started vomiting in front of Dwarkamai in the dustbin and for at least 5 to 7 minutes I just kept vomiting and my migraine was increasing. I felt like my brain nerves might burst that day. My situation was the worst. I washed my face and hands. My husband was asking me to go for darshan but I was unable to walk and couldn't go to Dwarkamai even after standing in front of Dwarkamai and planning for this trip for so many years.
I got the message that without Baba's permission no one can step into the Masjid. It's very true. Then we came back to our room and I took medicine and slept for the night.
DAY 2: 01-Apr

Just want to mention that as per me I had booked Shej Arti ticket online before coming to Shirdi but actually it was a darshan ticket and I didn't know about that as I was happy that I already have a shej arti ticket booked for night.

After finishing breakfast by 10:30 am we again went to the temple for darshan and took the free darshan line.
We were stopped in the queue as the afternoon arti was about to begin. Suddenly the queue started again and we reached the main temple and then again the queue stopped. I was in front of Baba standing at the end of the queue for arti. I told Baba, "There are so many devotees, You might not be knowing that I came here for You and is standing at the end." Arti finished and the queue started again. The security was pushing people out to clear the crowd. I had Sai Satcharitra in my hand and I requested the priest to get It touched to Baba's feet. Without any issue he did that and gave me a flower from Baba's Samadhi. I took and came out from the temple door and was standing near the door in the corner with closed eyes. I was unable to stop my tears. Suddenly one security guard came, grabbed my hand, gave me one more flower and pulled me back into the temple from the door and I was standing again in front of Baba. Thank You Baba. Om Sai Ram.
After praying to Baba I came out and went to take Udi. I asked the guy who was distributing Udi if he could give me one more packet of Udi. He smiled at me and gave me one extra packet and asked, "Now you are not angry with me?" Thank You Baba. Om Sai Ram.
Then I went to the Neem tree and I saw people were struggling to get the leaves but unfortunately they were not able to get any. I thought I would just do one parikrama (round) of the Neem tree and go. Suddenly two Neem leaves fell down just in front of me and I picked them up. Thank You Baba. Om Sai Ram.

At 9:45 pm we went to the temple again to attend Shej arti and we were stopped there as it was a darshan ticket not the arti ticket. I was not aware of that. We were asked to go back and watch the arti in screen. I didn't feel bad because Baba had already given me arti darshan and blessings in the afternoon itself because He knew that I did the wrong booking. Baba knows everything.

DAY 3: 02 Apr
Our train reservation did not get confirmed and we had even the waiting list 1 and 2 and our ticket got auto cancelled. So we extended our stay for one more day. I got a message that without Baba's permission no one can leave Shirdi.

Thank You Baba for Your blessings. Om Sai Ram!
I did 5 days of deepam pooja for Sai Baba recently. Forgive me Baba for all my mistakes as I don't know the correct way of worshipping.
Sai Baba Kripa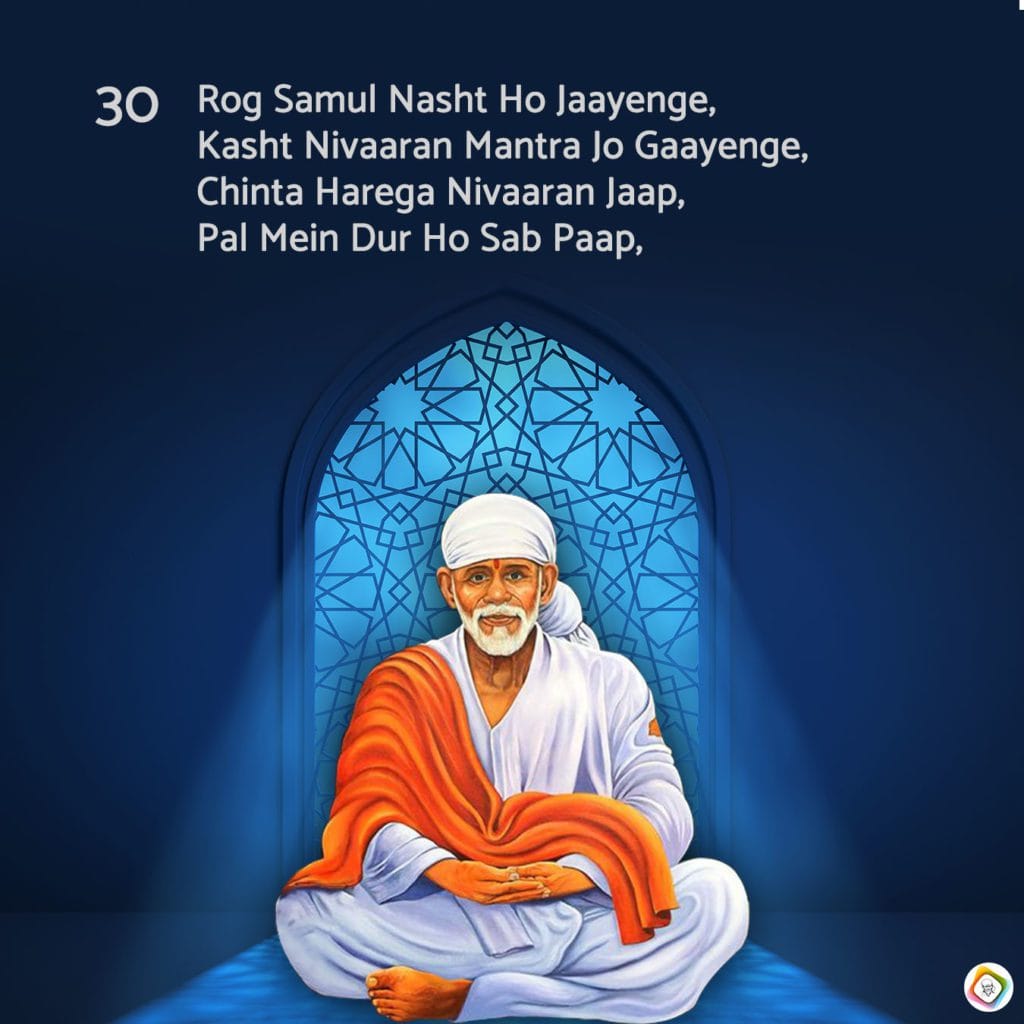 Anonymous Shirdi Sai Devotee from India says: Om Sai Ganesha. Thank you Hetal mam and team for providing us this beautiful holy site. Pranam to all Sai Devotees. Here again I am sharing Baba's kripa. This experience is related to my work. I work in a Pharma company where we have to maintain documents for everything. We are writing one register checking Audit Trail reports on a daily basis which is checked by our QA team on the weekly basis. If there are any issues in the reports then we have to update the QA immediately. In the month of March there was one problem in the report but it was not a big issue. The verifying QA person also agreed to my points and we closed that day's entry.
Now in the second week of May, the QA head asked for that register to review and got stuck on that day's entry saying that it was a major issue and should have taken a deviation.
I tried to explain him my point but he was not ready to listen and called my HOD and told him everything. Further he said that he would escalate that to the higher management. Same time I prayed to our dearest Baba and told Him to please end that there only without going further and that I would share His blessings here on this site. And once again our merciful Baba did a miracle and that issue did not go to higher management.
Baba this issue is not yet completely cleared. Please end this all problem without any big thing. I am praying You wholeheartedly for the same. Thank You Baba for everything. Please forgive my mistakes done knowingly or unknowingly.

Om Sai Rakshak Sharanam Deva. Om Sai Ram.
Sai Baba Heard Our Prayers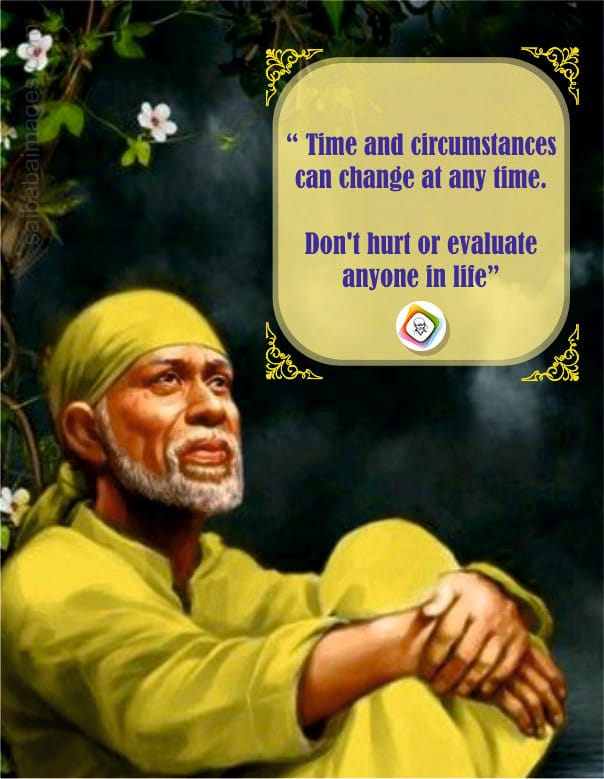 Anonymous Shirdi Sai Devotee from Australia says: Thank You Baba for listening to our prayers and helping my partner to find a new job. We recently had a baby and I am on maternity leave until now and planning to start work from June. We have got no one to help us. We both work fulltime. So, my partner has got a job offer in one reputed organisation which we thought would be helpful for us to manage our kid's school pick up and drop off. So, he accepted the offer but we realised that he was getting odd shifts and no regular fixed shifts. He couldn't get family time. Also due to late night and regular changes in roasters affected his health with no proper sleep and diet. It was very tiring and also caused problems with transportation. Sometimes, I had to go late at night to pick him up which caused disturbance to the kids. Overall it wasn't working as we thought.

So I prayed to Baba saying that, I wouldn't eat anything after 6 pm for the next two months (April, May) please help my partner to find a better job which would suit us before I start my job. Miracle happened during a casual talk with one of his previous job managers, he asked about the job and my partner mentioned that he was looking for a new job, Monday to Friday morning time. Manager immediately said that at his wife's work place they are looking for a person, why don't you try. They arranged a meeting and my partner was offered the job at the end of April. Now he started working at a new workplace, back to normal life with better pay than the previous one. I am able to spend time with kids in the evening and on the weekends.

This all just happened because of Baba's blessings. Thank You so much for listening to our prayers and always showering Your blessings on us. Thank You so much.

Thank You Baba for making me a part of this Global Mahaparayan.

Om Sai Ram!
Gratitude To Sai Baba – My Lord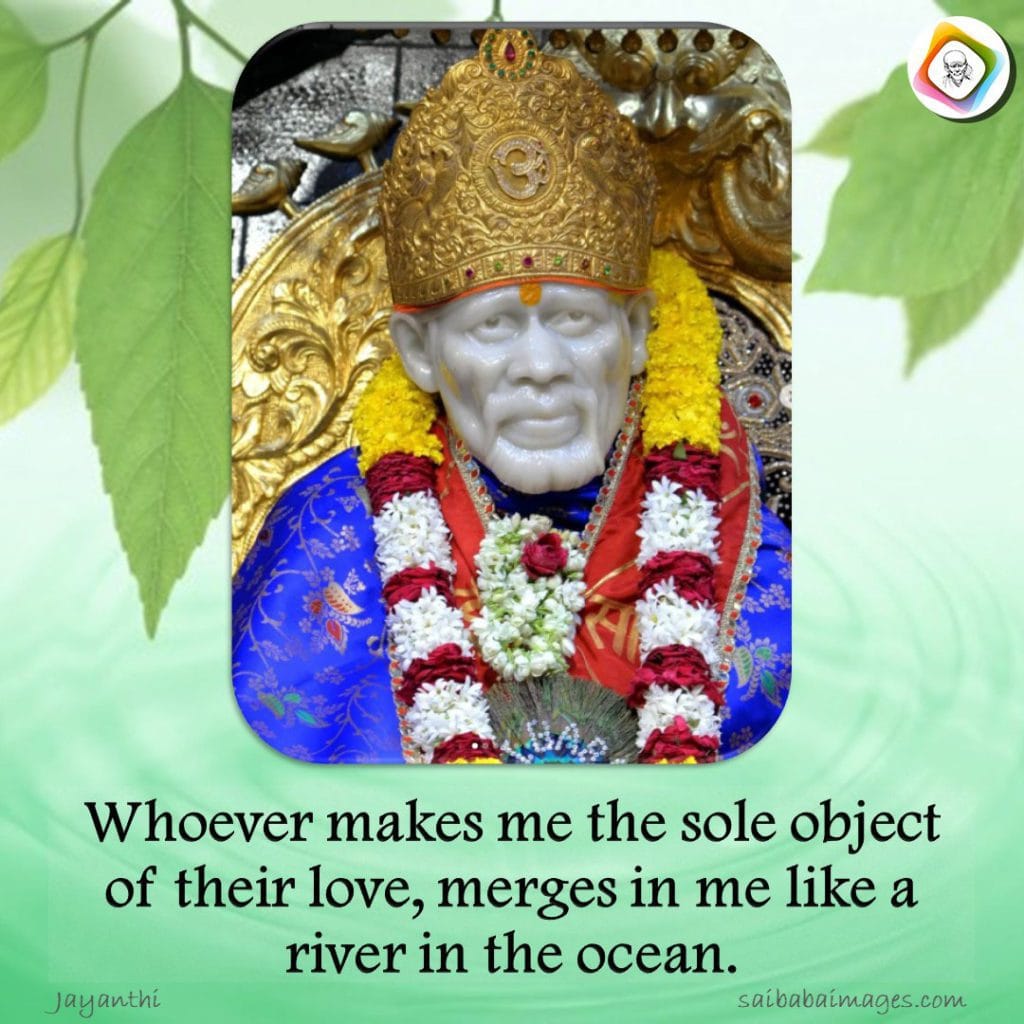 Anonymous Shirdi Sai Devotee from Singapore says: I am a small devotee of Deva who wishes to be at His lotus feet always. My heartfelt thanks to Hetalji and team for providing us with such a beautiful platform to express our gratitude and love to our Saima. Would like to narrate my most recent experience here.
Deva, thank You so much for getting my son's admission in the school that too within no time. I am so grateful to You for taking care of the school admission. Thank You so much Deva for finalizing a good house for rent. Please stay in our house and be with us always. My son and wife should like the house, Baba. I am sure You will take care of that. Baba, You know my new request and I pray that You show me the best path. Please be with me and take care of us always. I don't know what I would have done without You in my life, Deva. Thank You so much for taking care of us, Baba. Jai Jai Sai.

Deva, please let me come to Shirdi since it has been more than two years now and I am yearning to come to You. Anantha Koti Brahmanda Nayaka Raajadhiraja Yogiraja Parabrahma Shri Sachchidandanda Samartha Sadguru Sainath Maharaj ki Jai.
Sai Baba Helped Devotee's Daughter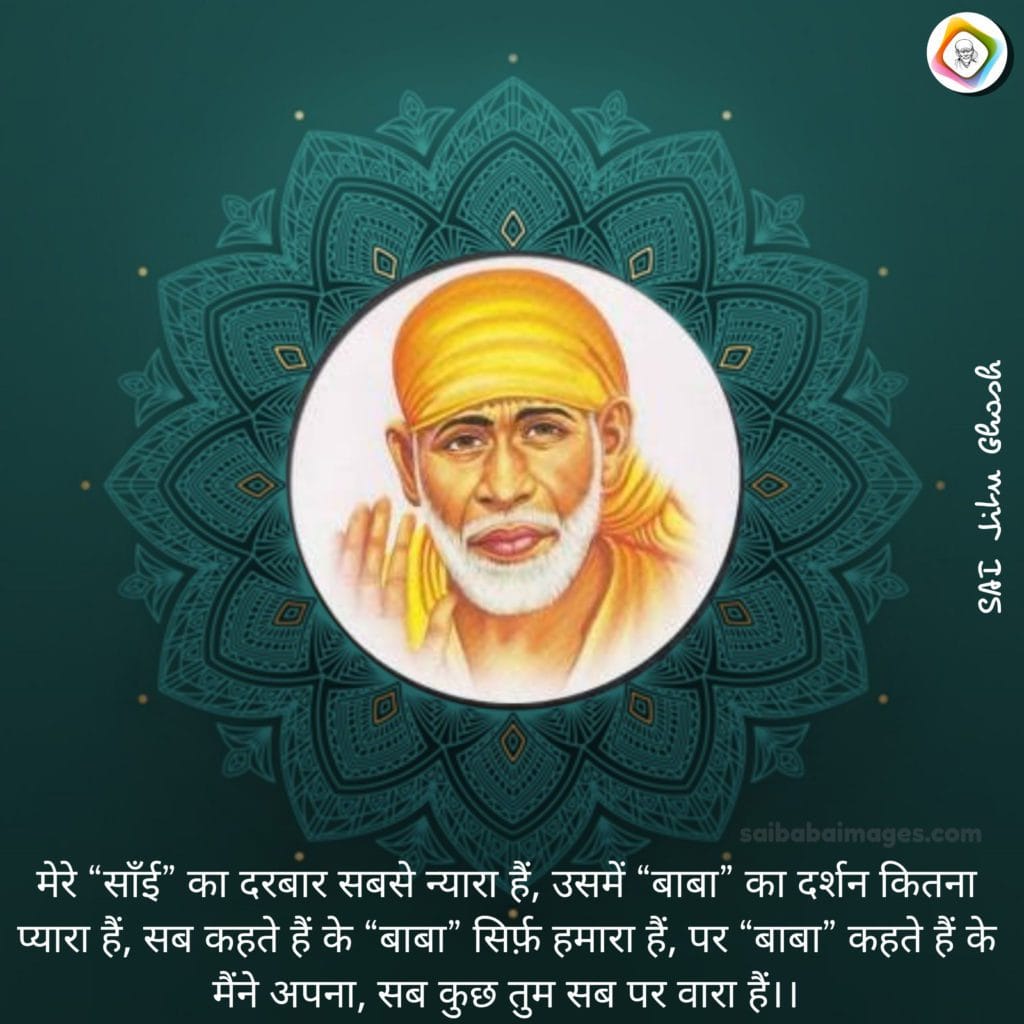 Anonymous Shirdi Sai Devotee from India says: I've been a Baba's devotee for many years. My daughter suddenly started sneezing a lot last Saturday and by night she got cold. Just a few weeks back she had a fever. Though she was active on Sunday, the cold increased, and I felt her forehead a bit warm. This made me worried as I didn't want her to have a fever again. She went to sleep at night and sometimes when I checked, her hands were warm.
I kept praying to Baba and kept chanting Om Sai Rakshak Sharanam Deva and Dhanvantari mantra. I also promised Baba that I would share the experience. Then after some 30 minutes, she was sweating and her body was at the normal temperature. This was Baba's miracle. Thank You so much, Baba. Baba, please bless me and my family to have good health and prosperity. Om Sai Ram!
Sai Baba's Grace On Devotee's Son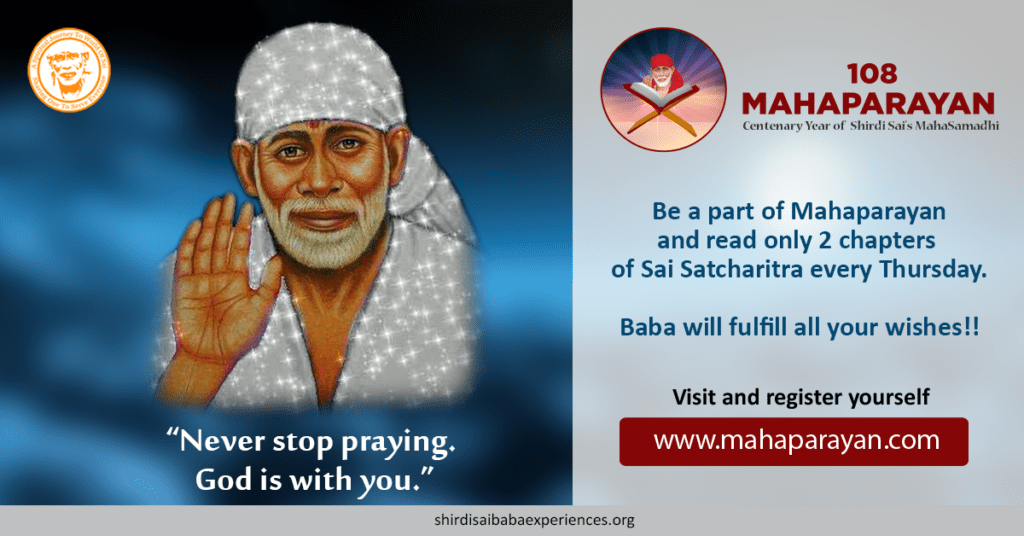 Anonymous Shirdi Sai Devotee from Australia says: My son was sick. My son had a high fever. He is having a cold very often these days. School people sent him back. As he was Covid negative we thought that we could send him but they didn't allow stating the new rules. It had already been four days that he hadn't gone. So today I prayed to Baba that if he was allowed then I would post here. Though he had a bit of a mild cold and I was afraid that they may send him back but they allowed him by Baba's grace. I had prayed to Baba that I would post here. So I am grateful to Baba. He always listens.
---
More from SaiYugNetwork.com
© Shirdi Sai Baba Devotees.com – Member of SaiYugNetwork.com