Devotee Got Temporary Visa With Sai Baba's Grace
Anonymous Shirdi Sai Devotee from Germany says: Please keep my name anonymous. I am living in Germany with my husband and two kids. 
Greetings Hetalji. Thank you for this divine platform for sharing and reading devotees' experiences with our Beloved Baba.

Experience 1

After four years we are planning a trip to India for summer vacation. Because of Corona our India trip kept on postponing and we were unable to travel for the past four years. Unfortunately, our Visa was about to get over. So we applied for a Visa extension one month before our travel and we got our appointment for a Visa extension after our travel date. Since we already booked our tickets to India, we didn't know what to do.

Hence we requested the officials regarding our situation and sent them a mail to consider and asked them to give an appointment prior to our travel date. We didn't get any response from them and almost two weeks were left before our travel date. We were very tense. I prayed to our only Saviour Baba that we should travel as per our plan and Visa issue should get solved with His kind grace. I vowed to share my experience on this holy site.

To our surprise, we got a call from that office directly and enquired about our situation. They gave the appointment date after one month and instead gave us a temporary Visa extension until the year-end. Now with Baba's grace, we are traveling happily as per our plan. We are very thankful to our Sai Who always helps us in tough situations and always protects us.

Experience 2

A few days back my son kept his right-hand ring finger in between the door and his fingernail got hurt so badly that it fully turned black and he cried a lot. I was worried and scared that nothing big should happen like septic or nerve issues.

I prayed to our Baba and applied His Udi on my son's forehead and finger. I also prayed that his finger should get cured soon without much problem. With Baba's grace, his finger got cured and his dead nail fell down on its own and a new nail started growing. Again our Baba showed His love and care towards His kids always.

Baba, You know well about my health issues. Kindly show Your love and blessings on me, Baba. Please pull me out of this health issue and give me a healthy life with my family. Please everyone keep me in your prayers.

Baba, please protect everyone from all issues and be with everyone always.

Om Sai Ram!
Om Sai Sri Sai Jai Jai Sai!
Om Sai Rakshak Saranam Deva!
Thanks To Sai Baba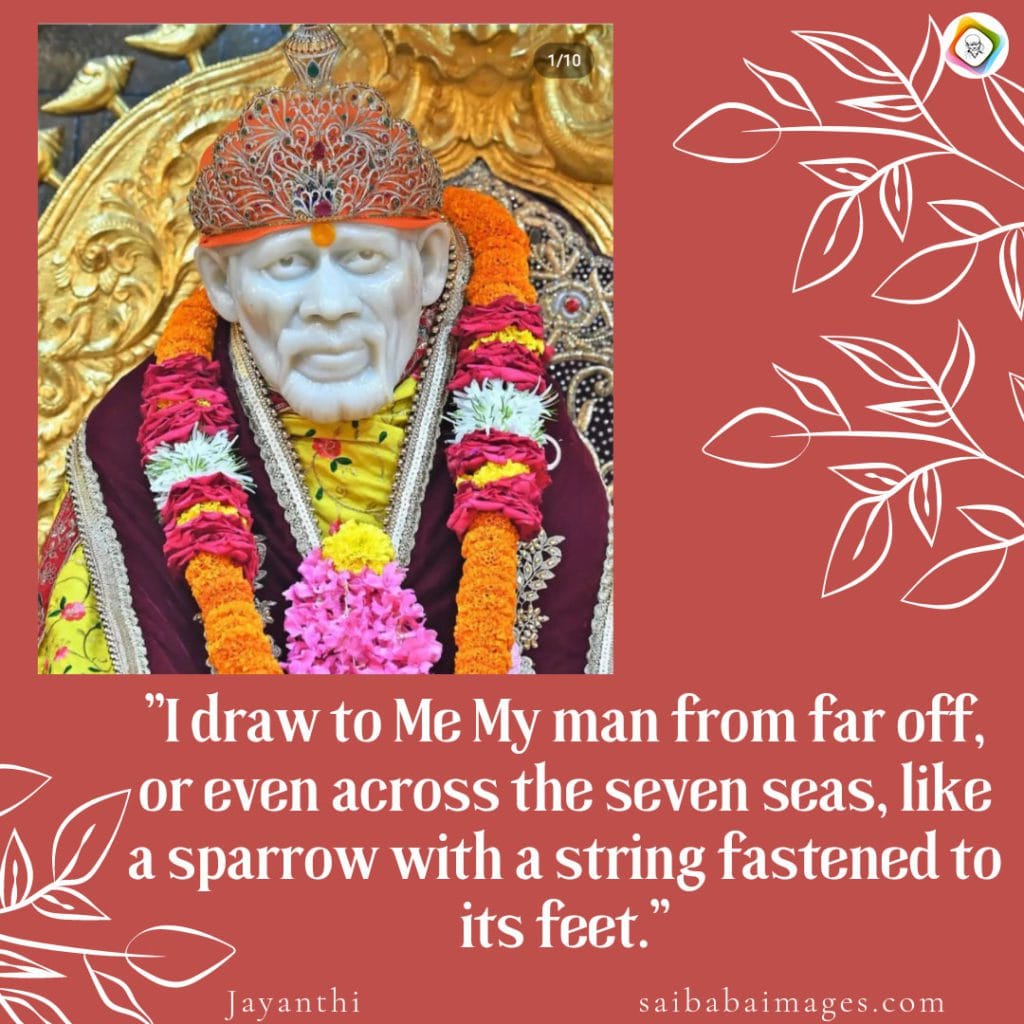 Anonymous Shirdi Sai Devotee from Malaysia says: Om Sairam. Thanks to Baba for His blessings. Thanks to the entire team for maintaining this wonderful experience platform.

Last week was very good. This is due to Baba's blessings. I prayed to Baba to help me perform well in the interview session and Baba helped me to do it. Feedback was great from one of the panelists. Thanks, Baba. Please help to get me selected for this role. Please, Baba, the hiring manager should select me for this role.

My brother is also recovering, Baba. Thanks, Baba. Please bless him as always, Baba.

Office work should all be completed on time, Baba. Also, my project should progress well and succeed, Baba.

My dad was sick and he's recovered, Baba. Thanks all my siblings and their family should be under shadow, Baba.

The governance meeting went well, Baba and I should see any problems related to contracts, Baba

People have to follow Your path is always my prayer to You, Baba

Om Sairam. 
Sai Baba The Divine Doctor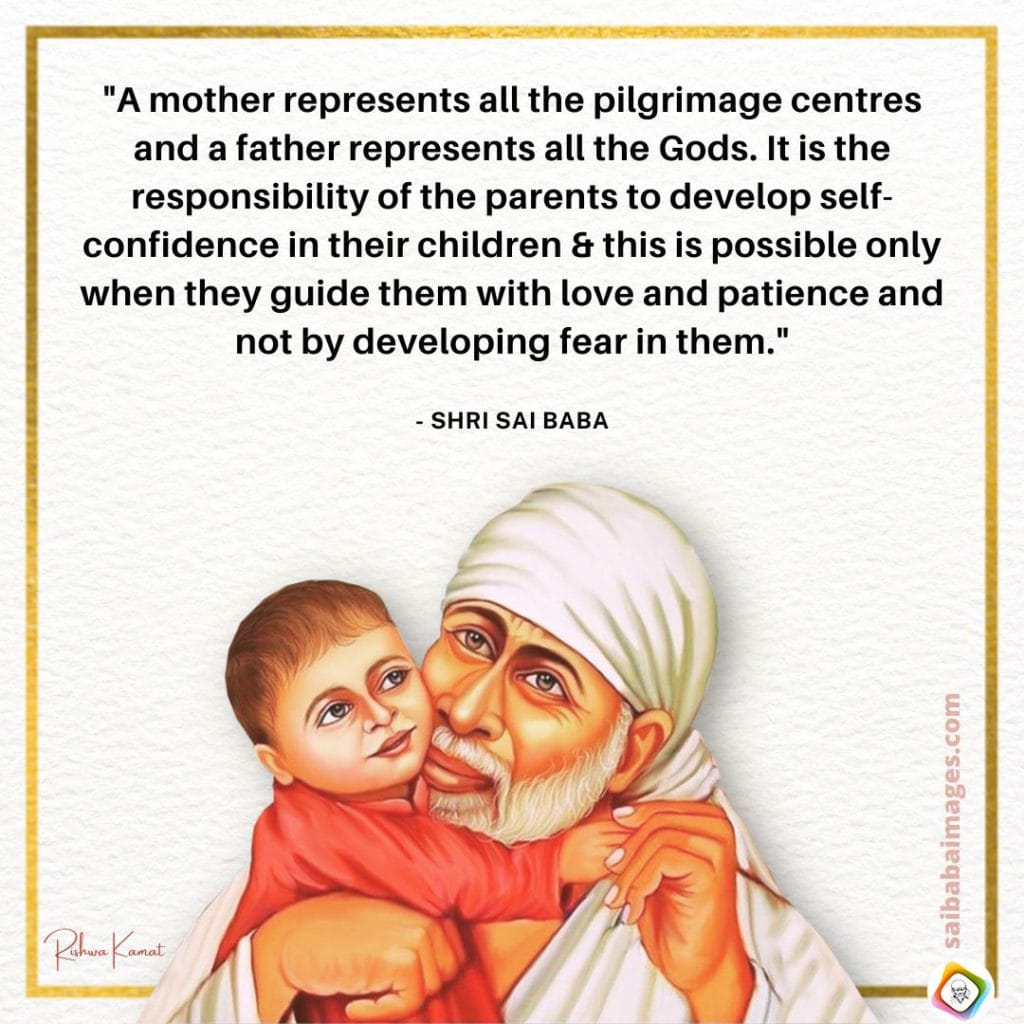 Anonymous Shirdi Sai Devotee from Ireland says: I am a Sai devotee staying in Europe. The day I entered here from the very first day Baba was taking care. The Saiyug team is surely doing great work with Baba's blessings. Reading the experiences of other devotees helps everyone to stay connected with our God Sai. Indeed doing great work. 
I am a Sai devotee staying here in Ireland. The weather here is cold most of the time. Recently, I had some stomach problems and I wanted to get rid of them. So, I prayed to our dear Sai Baba to help me out. Whatever medicines I had, I had taken Baba's Udi also along with them. Within 2 days my problems got less. What should we say, it is true that distance doesn't matter to our Sai. Just call Him with full faith and love and He will be there. Really thanks Sai for helping me always and may Your blessings stay on every Sai devotee.

Bow to Shri Sai and peace be to all. 
Sai Baba's Miracle For My Job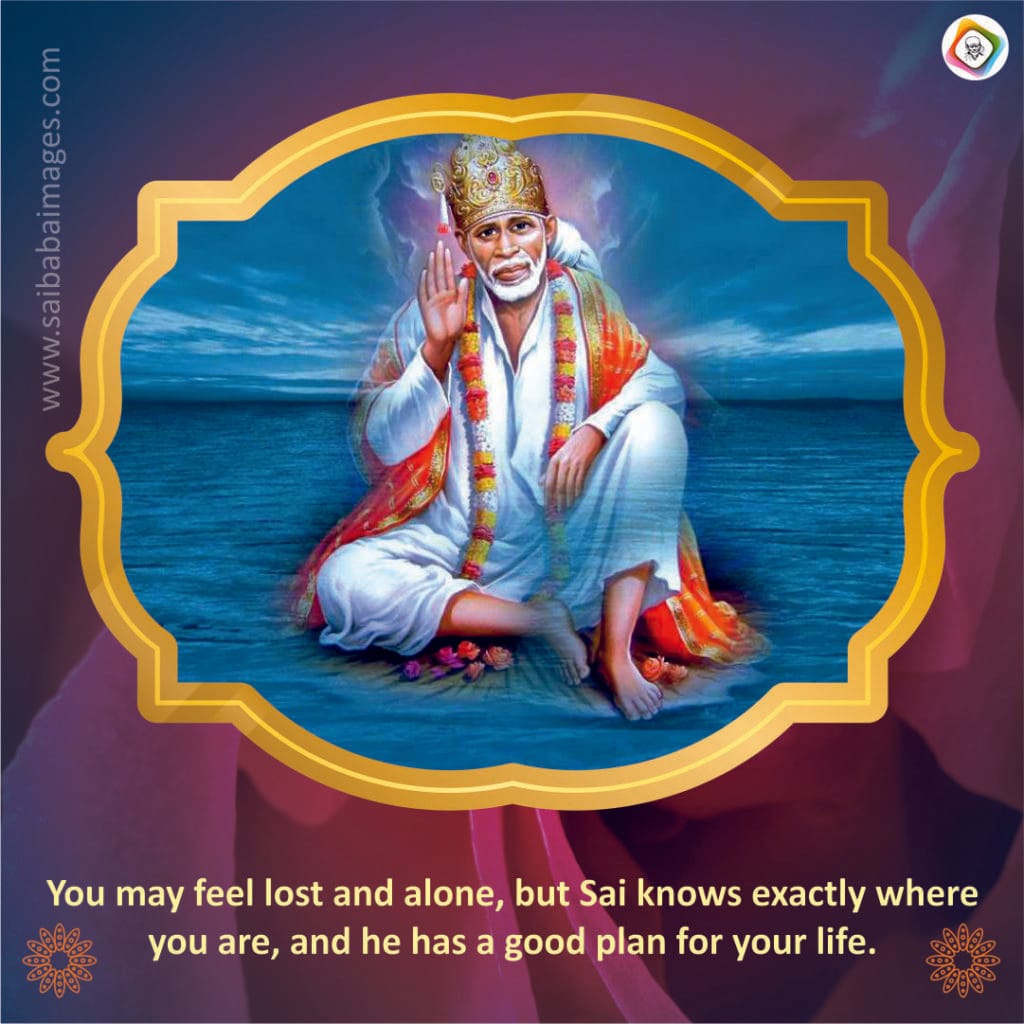 Anonymous Shirdi Sai Devotee from India says: I got a job after 9 weeks of Sai Vratham. I wanted to get a job in Coimbatore. I started Sai Vratham on one fine Thursday and continued it for 9 weeks. Every Thursday, in the evening, after I have finished the pooja and completed my day-long fast, I would receive a call from the company to that I had applied. I kept applying and I got many rejections as well. But when the 7th or 8th week was nearing, I got an offer itself saying that the interview was just a formality. They were willing to offer me the job. I badly wanted to take up the opportunity but my parents didn't agree. Hence I had to decline the offer. No matter what, if we pray with faith, definitely Baba will answer our prayers. 
Sai Baba's Miracle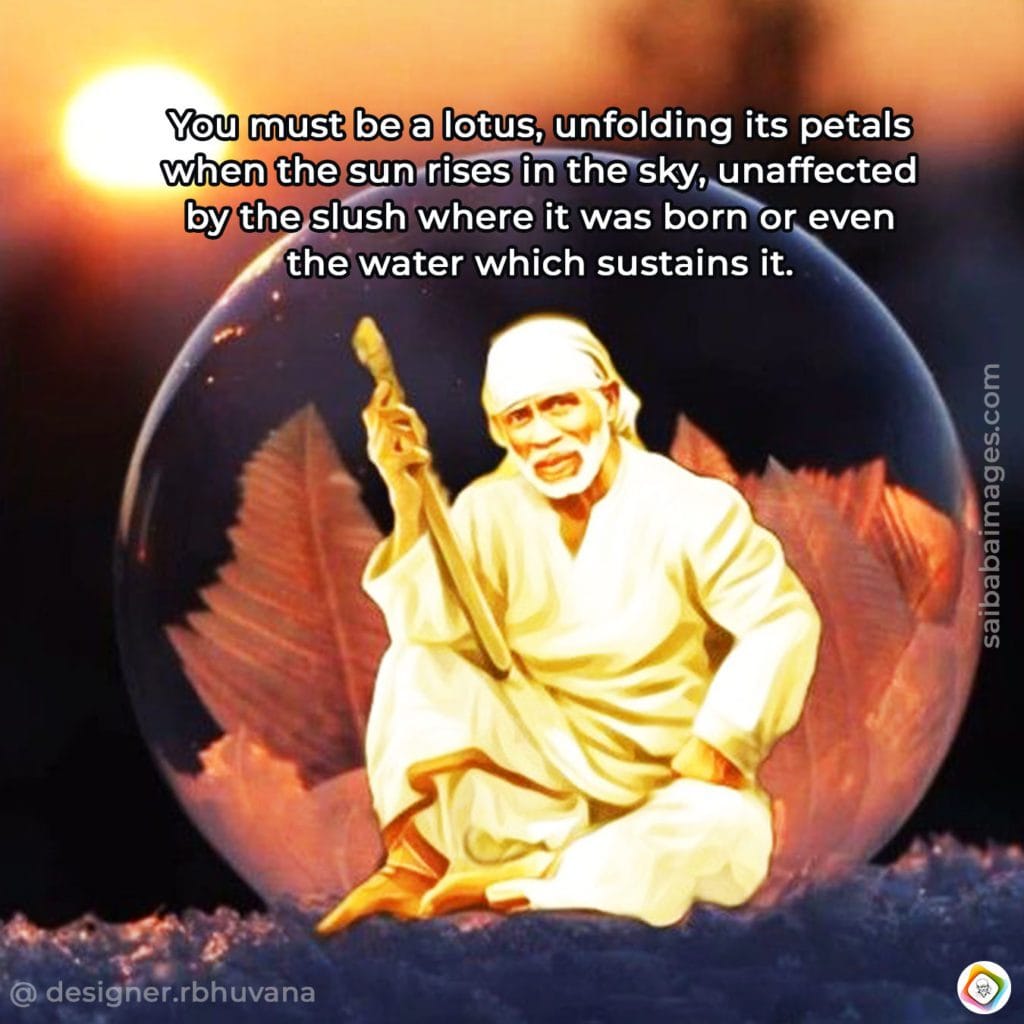 Anonymous Shirdi Sai Devotee from India says: Om Sai Ram to all devotees. I am a small Devotee of Baba. I am from Puri, Odisha. Baba is my father, mother, brother, and friend. I can share all things with Baba without hesitation. I love my Baba very much. Now I am alive due to Baba.
Thank you Hetal mam and your team for this wonderful blog. Please keep me Anonymous. As a promise I can share one experience: One day my table fan was roaming from one place to another place and fell down and the fan blades were broken. It happened two days back. Now my table fan got fixed due to Baba's grace. Thank You, Baba. Please Baba always be with me and my family and Your devotees and poor people. Om Sai Ram. 
Gratitude To Sai Baba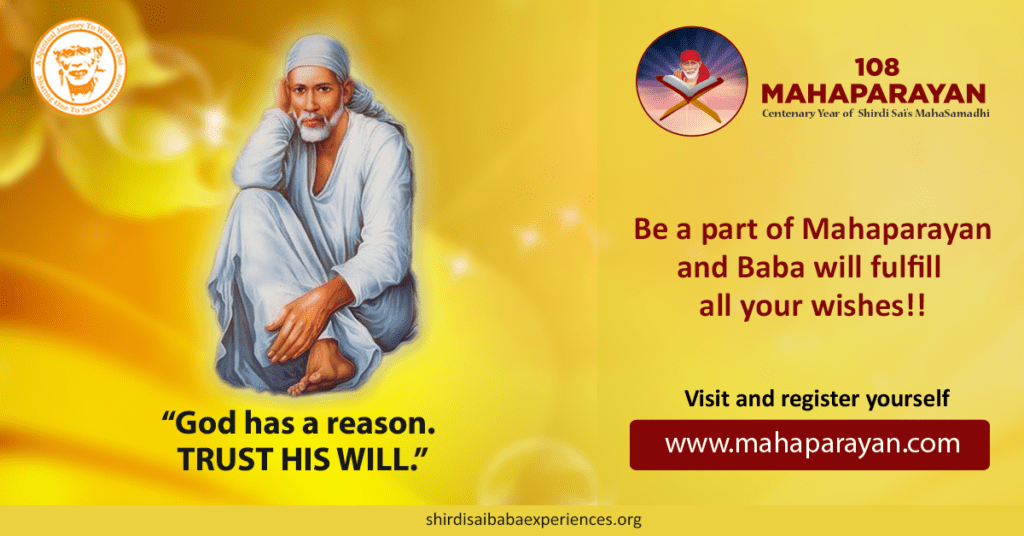 Anonymous Shirdi Sai Devotee from USA says: I am a small devotee of Baba currently staying in the USA. 
Thank you team for this Divine site. Thank You Sai Baba for everything. With Your blessings, everything went smoothly and well at the housewarming ceremony today. As promised I'm posting with Baba's blessings today. Om Sai Ram Om Sai Ram Om Sai Ram! 
---
More from SaiYugNetwork.com
© Shirdi Sai Baba Devotees.com – Member of SaiYugNetwork.com