Om Sai Premurtaye Namah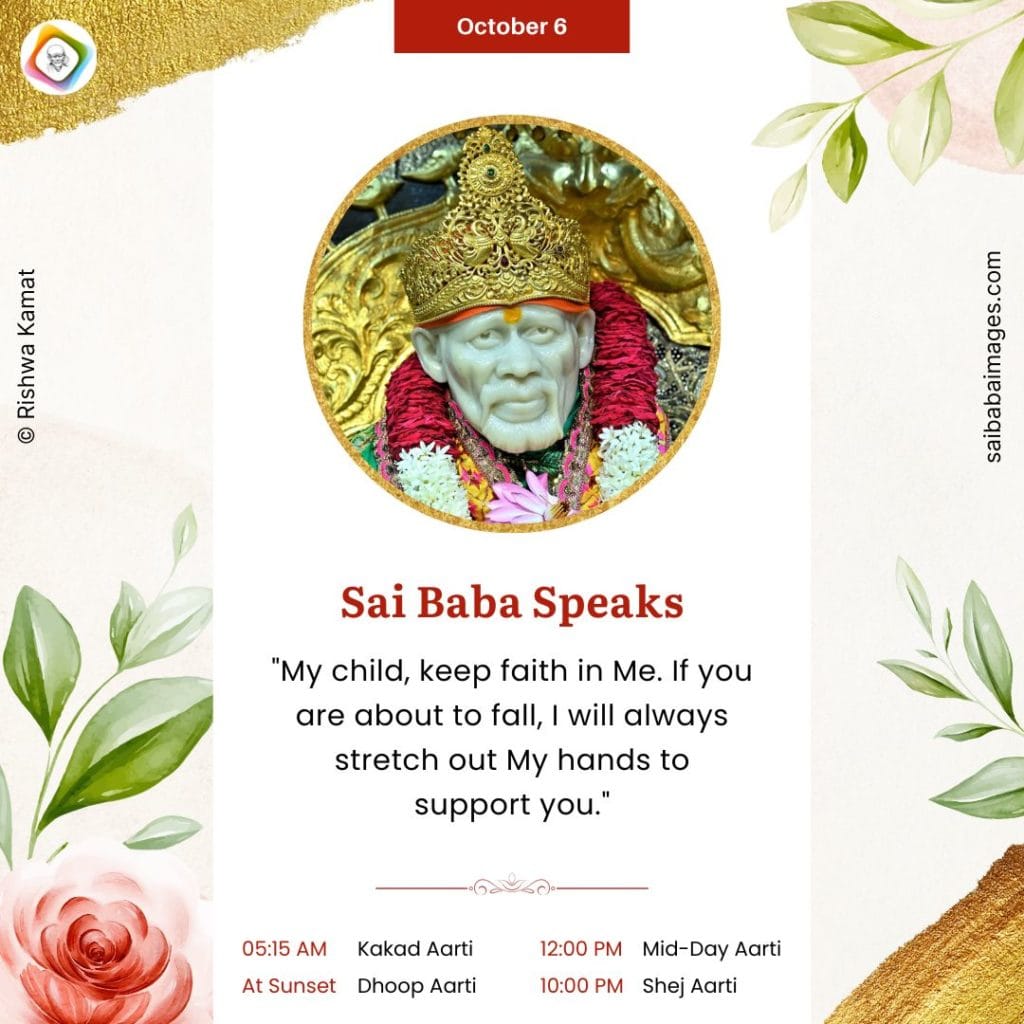 Anonymous Shirdi Sai Baba Devotee from India says: I am Anamika, Deva's daughter. Om Sai Rakshak Sharnam Deva.
Thanks, Hetal ji and team for maintaining this E-Satcharitra of our most beloved Deva. Through this blog, we get strength & hope as well as guidance in fulfilling our duties.
Deva no words can express my gratitude for Your mercy. I am trying to share my family experience as promised as Thanksgiving to You Deva for arranging the marriage of my niece when we were losing hope. My niece is also a Baba's child and believes in Him very much.
We were searching for a good match for my niece as she is a very simple and soft person. We were trying to find a boy who can be like her and understand her simplicity and respect her. I always pray to Deva for His Guidance in this matter as He only knows what is best for us. We got many alliances from the internet and some from family friends but nothing was working in the end. In June 2022 (five weeks prior), my sister called me on Wednesday and was very disheartened about not getting any proposal. In the last 5-6 weeks, I started my Sai Vaibhav & Adbhut Vrat which is none other than 9 Thursdays Vrat. The next day a Thursday, I was reading Sai Vrat Katha in which it was mentioned that how after doing Sai Vrat the devotee's daughter's marriage got fixed miraculously and feel like Baba is giving me an indication as at that time the same problem was running in my mind. So, I called my sister and told her to do Sai Vaibhav & Adbhut Vrat for solving this matter. After only two to three weeks of my sister's vrat my parents got one proposal through a very family-friendly, we were holding our breaths but I was feeling that this proposal will work as Baba has Himself planned this match. Next week my parents went to our hometown and after a week my sister's family also went there. With some confusion and a little chaos, the alliance got fixed with the blessings of our Deva. My niece liked the boy and told me that the boy is very simple and she is comfortable with this match. Baba arranged everything in our favor and under His management, on very short notice the tilak of the boy was performed. The marriage is fixed for November as per Deva's plan and I request Deva arrange all the marriage functions peacefully and smoothly. Deva, You are Antaryami, please do the needful. Baba, You are our everything.
No words can express Your miracle as how You arranged the marriage. Please Baba bless both my niece and her would-be husband with a happy, healthy, peaceful, and prosperous married life.
Deva, please pacify my son's aggressive nature and his disoriented thoughts. Deva, take my kids under Your Lotus Feet and guide them to become good human beings. Please Deva forgive our mistakes and keep holding our hands in Your tightly as You are our only support. Deva, please fulfill my duties on my behalf as I am a very ignorant soul.
Om Anantkoti Brhmand Nayak Rajdhiraj Yogiraj Parbrahma Shri Sachidanand Sadguru Sai Nath Maharaj Ki Jai.
Sai Baba Answered Prayer – Son Got Well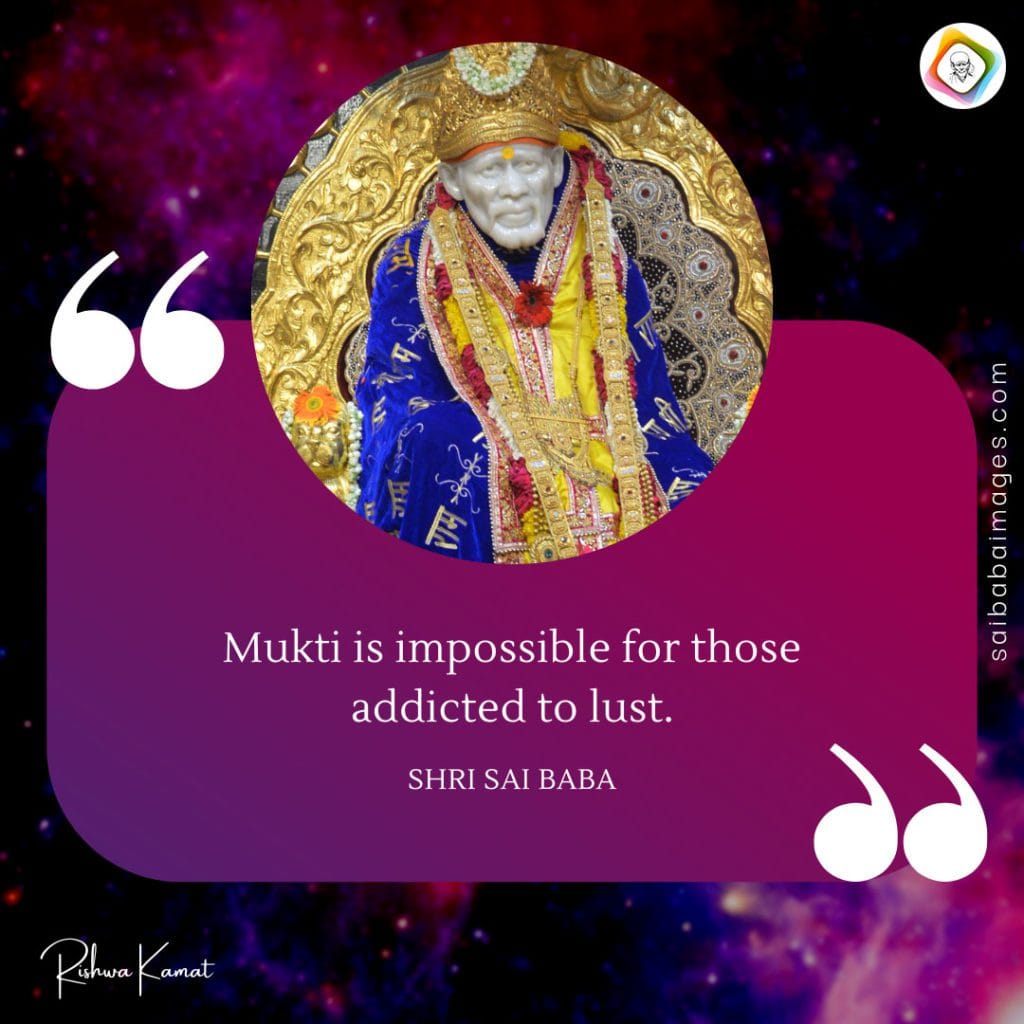 Shirdi Sai Baba Devotee Indu from India says: My Name is Indu Kashyap. I am a Sai Devotee for a long time. Sai Baba always answered my Prayers.
Jai Sai Ram!!
This experience concerns my two children, who have been allergic since birth. Most of the time, I have to give some or other medicines to keep their allergy under control. Just last week only, I treated my younger one with a heavy dosage of medicines; this week again, he started showing allergy symptoms.
I was afraid of starting the medicines again. I began praying for my child and vowed to post my experience if he got a sound sleep. At that very moment, he started showing improvement in his cough. He went to a sound sleep without any medicine. The next day also, he wakeup fine without any symptoms.🙏🙏
🙏🙏Anant Koti Brahmand Nayak yogirag Rajadhiraj Yogirag Parbraham Sachidanand Satguru Shri Sainath Maharj ki Jai!!🙏🙏
Hum Sabka Shat Shat Naman Baba!!🙏🙏🙏🙏
Baba always listens to the prayers of its devotees!!🙏🙏
Have Sharadha and Saburi!!🙏🙏
I want to post more such experiences, Baba.
Baba, please help my husband 🙏🙏
I have also joined the Mahaprayan group, in which we as members read two chapters every Thursday.
My faith has increased multifold by regularly reading Sai Charitra and being part of the Baba Mahaprayan group.
I want to thank Hetal Ji and Pooja Ji for starting these platforms.
These platforms have increased our faith and patience, and love multifold.
Baba aise apni kripa hum sab par rakhna.
Jai Sai Ram, 🙏🙏
Sai Baba's Blessings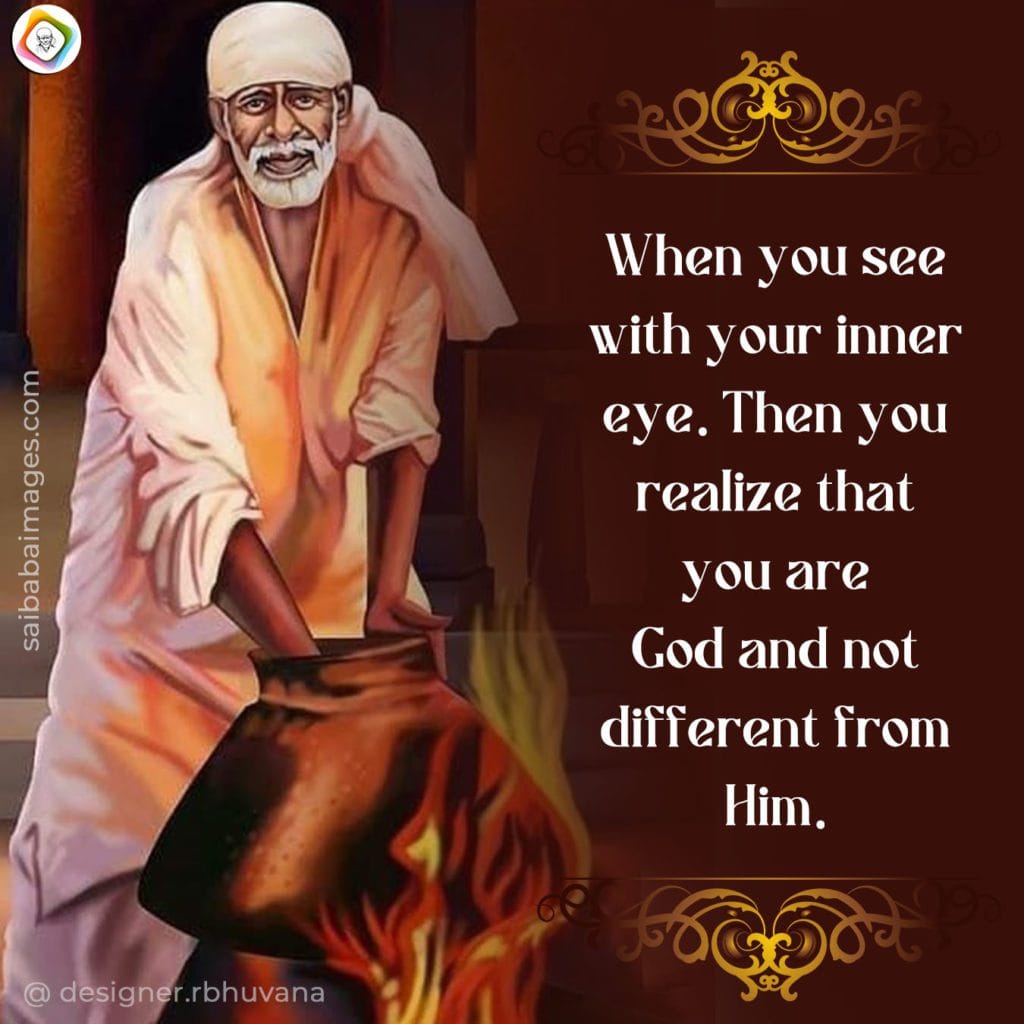 Anonymous Shirdi Sai Baba Devotee from USA says: A small devotee of Baba, currently staying in the USA.
Thank you Hetalji and team for this divine site that connects many devotees together with this platform. Baba is everything to me. My day starts and ends with his name and prayer. Everything in my life is controlled and happening by Baba's blessings. I am sorry Baba for posting this late.
There are many experiences that I faced recently I wanted to share here but I was not able to. Today is the day Baba blessed me to write this.
We recently moved to our new home. With His blessings, all went smoothly. My brother who visited us reached back safely with a small kid without any issues. One of my recent purchases online had some issues but with Baba's name all got resolved. I am very confused at this moment to take a decision Baba, Please guide me to decide.
Bless my parents with good health and life Baba. Bless all Save all Baba. Om Sai Ram Om Sai Ram Om Sai Ram
Looking For Sai Baba's Mercy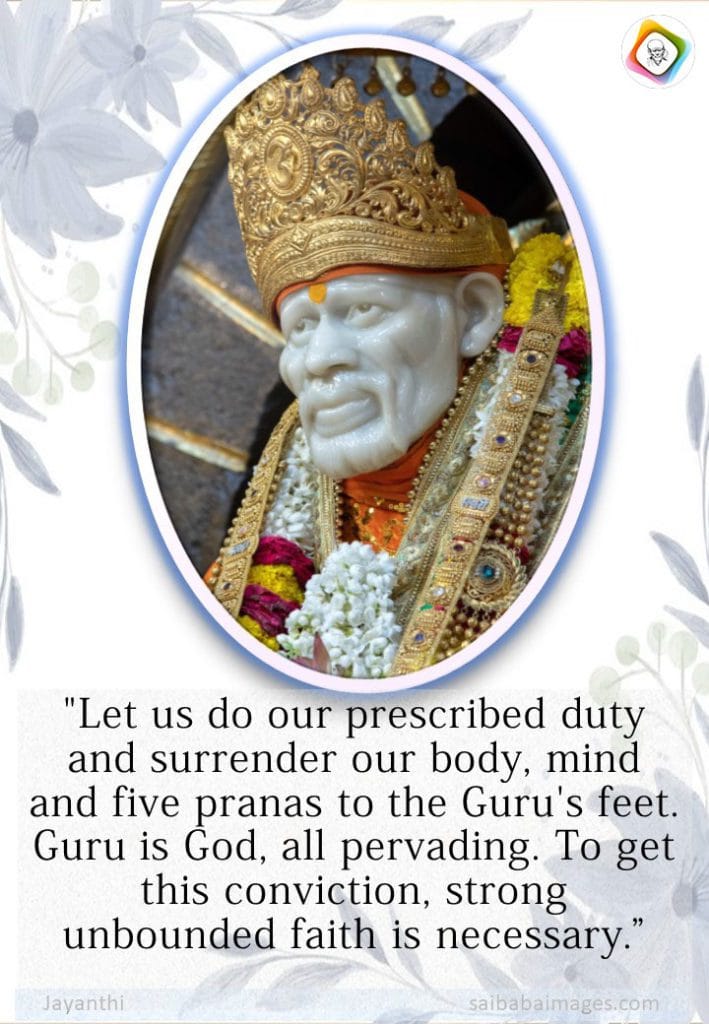 Anonymous Shirdi Sai Baba Devotee from India says: I am a Sai devotee for around 13+ years.
I am a software engineer, and I faced a lot of challenges in IT, with no promotion nothing, with the same package I survived for around 10 years, no one would believe, I didn't get an opportunity to go onsite as well, even freshers get a chance. though I am working in IT, I am a cursed girl and also an unfortunate girl who didn't enjoy much inside IT job. recently, I returned from maternity, and now they have thrown me out of the project saying my ID has not got approved. I prayed my prayers to Baba that if any project got allocated, I would post my experience here…Thank you, Baba. Please bless my mom's health and longevity, my brother's health and longevity, my sister's health and longevity, and my two little kids' health and longevity. I hope you take care of me and my husband. Om Sai Rakshak Sharanam deva.Om Sai Rakshak Sharanam deva, Om Sai Rakshak Sharanam deva.

Sai Baba Protected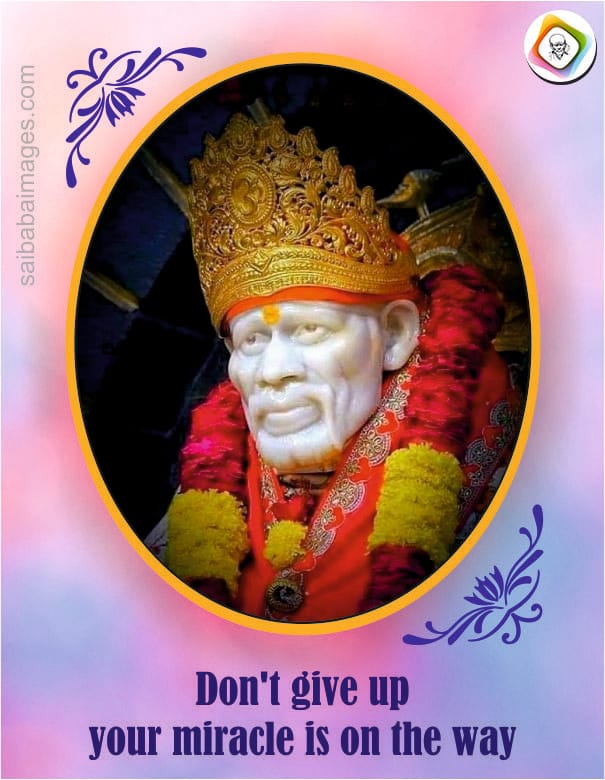 Anonymous Shirdi Sai Baba Devotee from USA says: Sai Ram everyone Thank you Hetal ji and team. This platform really helps us to maintain our faith
I live in the USA with my two wonderful daughters and their father. Almost all my previous experiences got published.
Recently my husband traveled to India and came back. After two days after his return, he tested positive it very scary time but Baba took care of everything and with Baba's blessing, we could get through that period.
Thank you so much Baba for being with us and always keep blessing us
Om Sri Sai Rakshaka Saranam
Om Sri Sai Arogyakshema data namaha
Ananta koti Brahmanda Nayaka rajadi raja yogi raja para brahma sachidananda sadguru SaiNatha Maharaj ki Jai
Sai Baba Miracle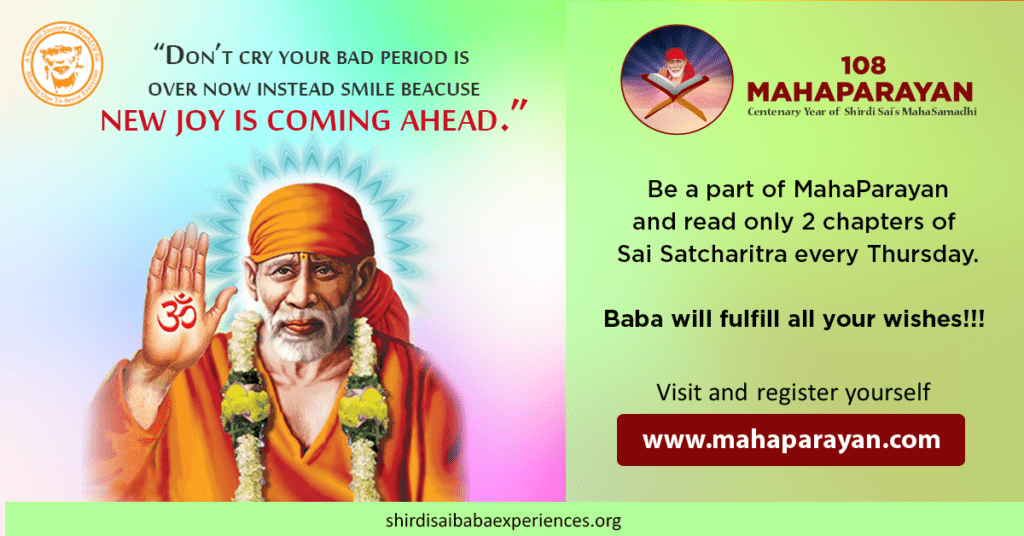 Anonymous Shirdi Sai Baba Devotee from UK says: Just to share Baba's miracle towards me to all Baba devotees.
I have encountered a lot of miracles from Baba over the last few years. I will not say that all my prayers were answered immediately or what I asked for. As Baba says, "Trust Yy timings and have faith and patience", it happened in the perfect timing and turned into the best way than expected. First of all, Baba gave me wisdom where I started to look at things in a new form which solved most of my problems and helped me to heal and to look for new opportunities rather than failures.
One experience of such would be my son's school. Due to covid and our office situations, we were unable to take decisions and were suffering for months. Later I started with a 9-week vrat and to my surprise, everything started to fall in place. By the end of 9 weeks, all the confusion vanished and all went well without any difficulties in spite of covid threat and lockdown. All were smooth and he got a place where he shines and we were all happy about it.
The next experience will be my Job. I was looking for a Job for a very long time and was reciting the slogan "Om Sai Theerthaya Namaha" suggested by one of the devotees here, got a temporary and now a permanent job just in the way I wanted.
With Baba, I realized to Trust Baba wholeheartedly and to wait in Patience so that all we have is only success!!
---
More from SaiYugNetwork.com
© Shirdi Sai Baba Devotees.com – Member of SaiYugNetwork.com