Sai Baba Helped To Pass The Exam And Got A Project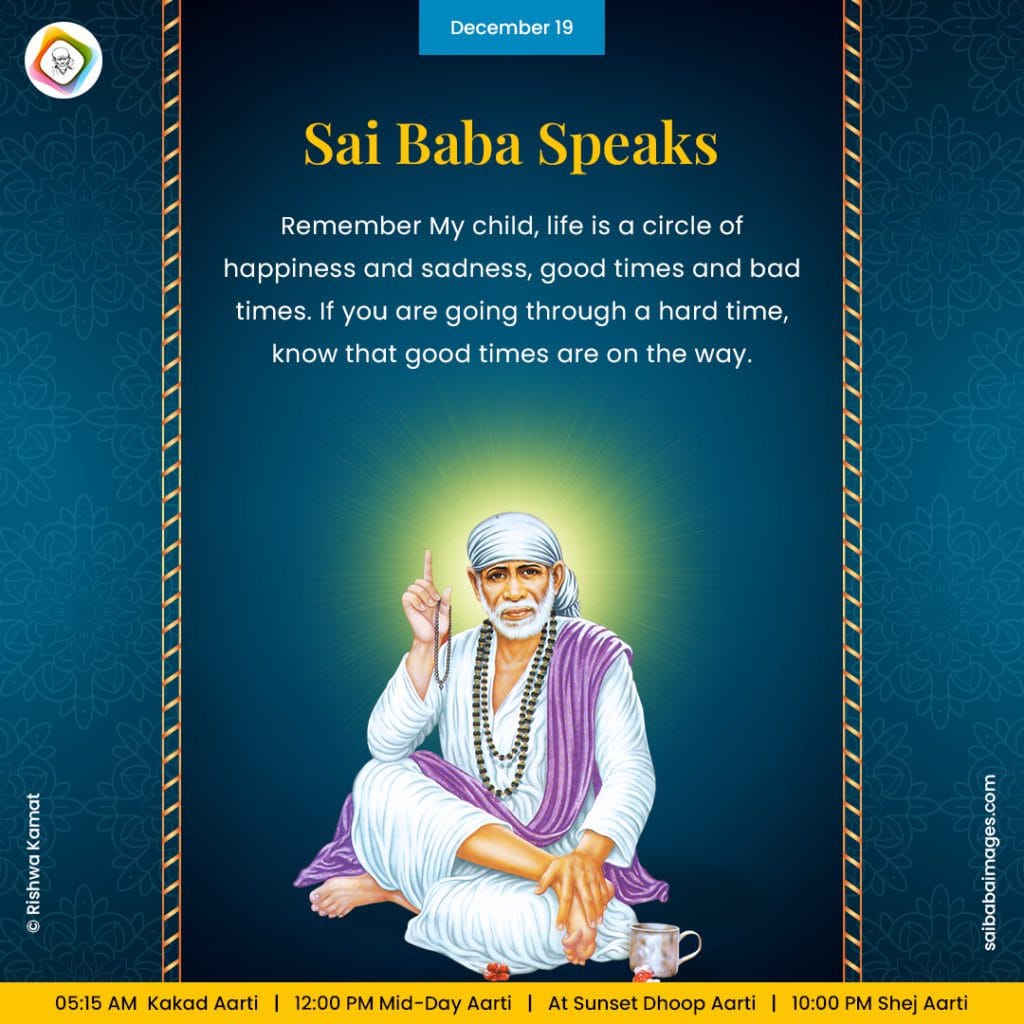 Anonymous Shirdi Sai Devotee from India says: I am one of those dust particles beneath Baba's feet who doesn't deserve Baba's love.
Baba keeps showering His grace and endless love on me. My sincere gratitude to Hetalji and the team for maintaining such a beautiful platform where we can read Baba's miracles that uplift us in every way.
I would like to narrate my recent experience where Baba helped me to pass a difficult exam and got me a project that I was waiting for some time. I had registered for an exam and my preparation was not that great. Moreover, it was not that much related to my experience. I visited Baba's temple the previous evening and He made me attend the night Aarti. I considered myself very lucky. Needless to say, I passed the exam with a very good score and Baba also helped me to get a project which I was eagerly waiting for. I pray Baba that I should do very well on the project. I continue to pray to Baba to increase my Shraddha and Saburi. Please guide me in my work and be with me always.
Please help me to control my mind and please grant me my wish. I am also eager to see what gift You are giving Your child for the upcoming birthday. Anantha Koti Brahmanda Nayaka Raajadhiraj Yogiraj Parabrahma Shri Sachchidananda Samartha Sadguru Sainath Mharaj ki Jai. Om Sai Shri Sai Jai Jai Sai. Om Shri Sai Rakshak Sharanam Deva. Shripada Rajam Sharanam Prapadhye.
Sai Baba Saved Devotee's Son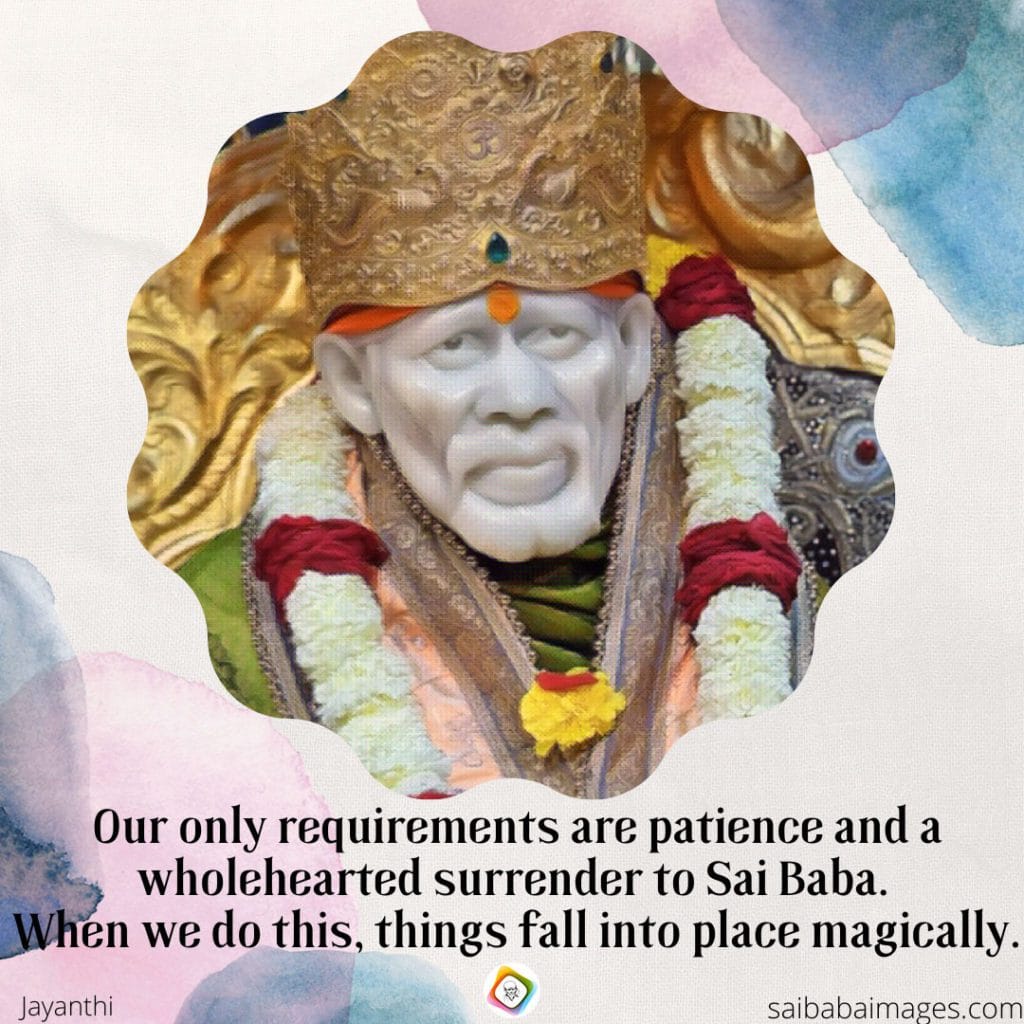 Anonymous Shirdi Sai Devotee from India says: I have been an ardent devotee of Sai Baba for the past seven years. I read this site whenever I feel low or happy.
I always love to read experiences from this site, on how each miracle has happened in their life with Baba or following the good words of Baba via Sai Prashnavali. This miracle is about how my son recovered from a fever. My kid is 3.5 years old and was affected by high-grade fever. He has had a continuous fever for the past 5 days and the temperature was up to 104 or 105 F. We were very worried. After the fifth day, we admitted him to the hospital. As parents, we cried a lot when we admitted him to the hospital as my kid was not passing urine and did not wake up at all. Later, on the third day of the hospital stay, I said to him Sai Baba's slogan and Om Sai Ram repeatedly. His fever got reduced and he was discharged immediately. We were very much relieved. This all happened because of Sai Baba's blessings. Sai saved my son. Thank You Sai for giving me all the wonderful relationships in my life. Please keep everyone safe and You know what to give to us.
Thank You Sai Baba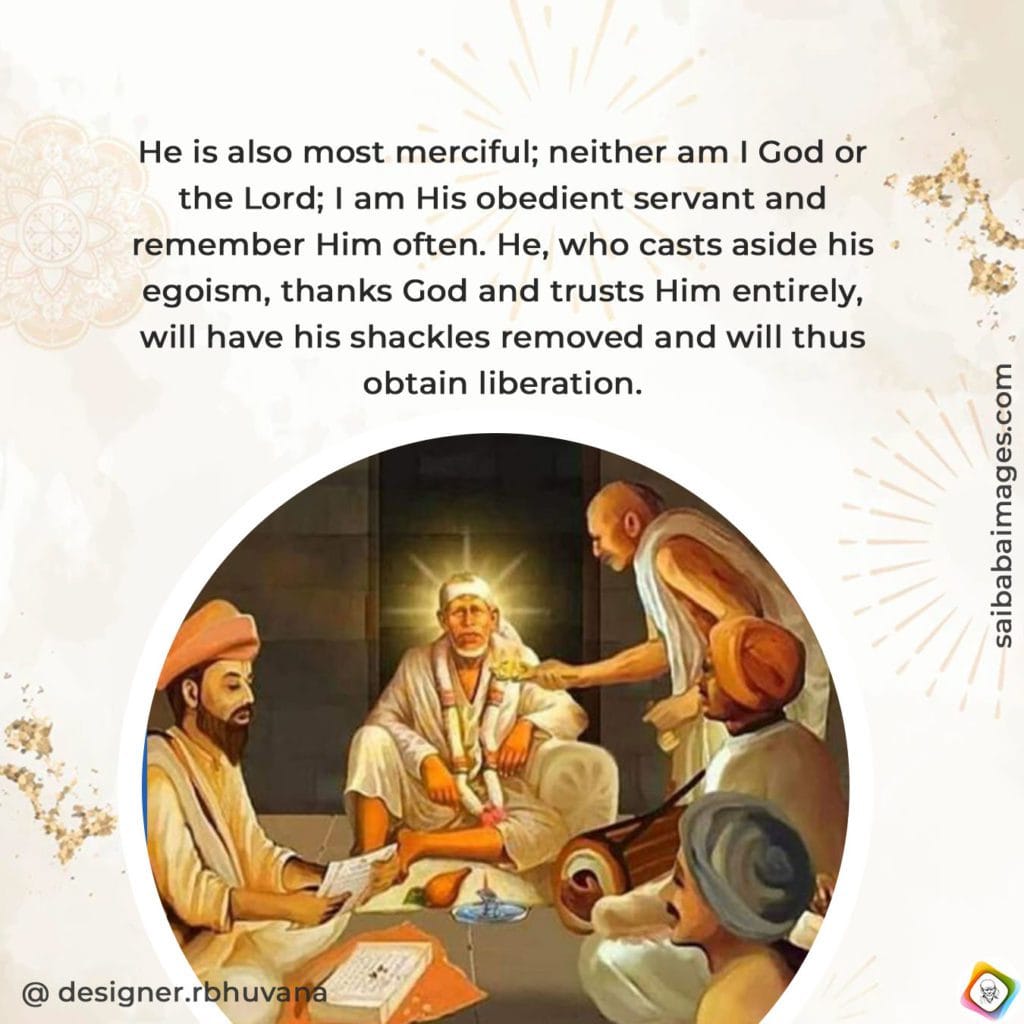 Anonymous Shirdi Sai Devotee from USA says: I'm Baba's daughter. My day begins and ends with Baba.
A couple of days ago I was worried about something. Whenever it's your family that you are concerned about, the first thing you do is ask Baba for help and that is what I exactly did. I prayed to Baba to please relieve him from this trouble and that I would post it on this site. Baba is our everything. He is our Saviour. He did answer my prayers. Things are better. Baba, I will be completely lost without You. You are always on my mind.
Baba, You have blessed me so much. Thank You Baba for helping him. I will always be indebted to You. Baba, You know what is keeping me up at night, please only You have the solution. Unless You make it happen no one can do anything. But with Your grace Baba, nothing is impossible. You already have decided, please let them know. Love You, Baba. Please bless them. Anant Koti Bramhand Nayak Raja Dhiraj Yogiraj Parabramha Shri Satchidanand Sadguru Sainath Maharaj ki Jai.
Sai Baba Our Saviour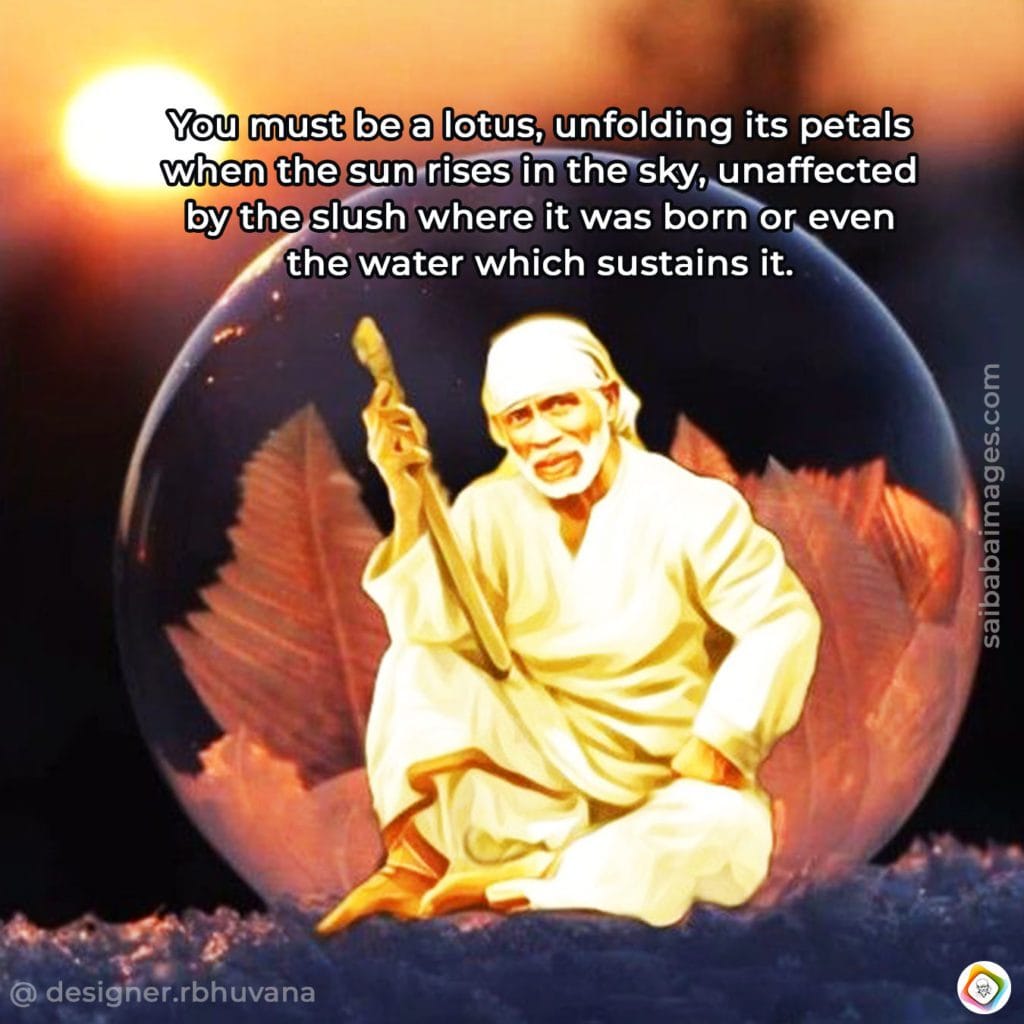 Anonymous Shirdi Sai Devotee from USA says: Sai Namo Namah. Om Sairam, I am one of the sparrows that Baba has pulled towards Him.
He humbly pulled me towards Him and Baba has been showering His blessings on us throughout our life. Baba also pulled my husband towards Him, now he has become a sincere devotee of Baba. Thanks a lot, Baba for everything.
Kudos, to the people maintaining this blog. You all are blessed ones and may Baba continue showering His blessings on you all. I am part of the Global Mahaparayan group because of His blessings. Whenever I feel low I read the miracles of Baba on this site and I get more energy and peace.
Baba has shown many miracles in our life. Even for small things, my husband and I go to Baba. He guards us like a parent and guides us on to the correct path.
My in-laws were sick for quite a time. My mother-in-law was having jaundice and it did not reduce even after a long time. We were praying daily to Baba to take care of her. I used to take Udi and chant Arogyashemadaya Namah. Today she took a test and the results were within the range. Baba, please provide peace of mind to my husband. Already there are a lot of things going on in his mind. Baba, our trip should be enjoyable and house warming should go on well. The Mandala Pooja went well Baba and we feel very blessed. Please be with us and guide us.
Thank You, Baba. Please bless all Your devotees. Om Sai Namo Namah, Sri Sai Namo Namah, Jai Jai Sai Namo Namah.
Sai Baba Always Listens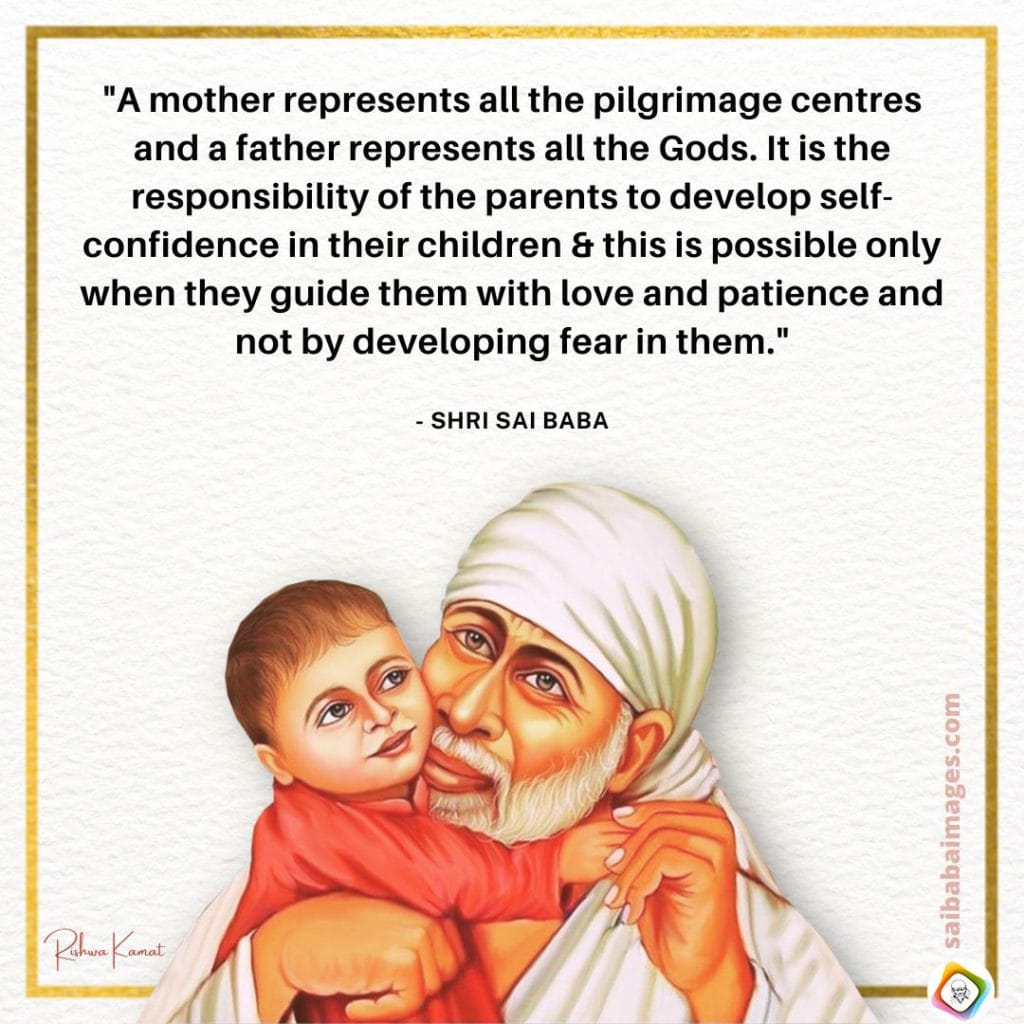 Anonymous Shirdi Sai Devotee from USA says: I am Baba's daughter. I want to be anonymous.
Param Pujya Baba, Thank You for getting all my blood tests and the angiogram reports negative. Devotees, after coming back from a long trip, I started experiencing some pain in my chest rib bones. When we went to the Urgent care, the doctor referred me to an Emergency room. I am otherwise a very healthy person but I started getting panicky too. Then by Baba's grace, all the reports came normal. Baba is always there for us. I had promised Baba that I will post this experience here. Jai Sai Maa!
Sai Baba Helped As Always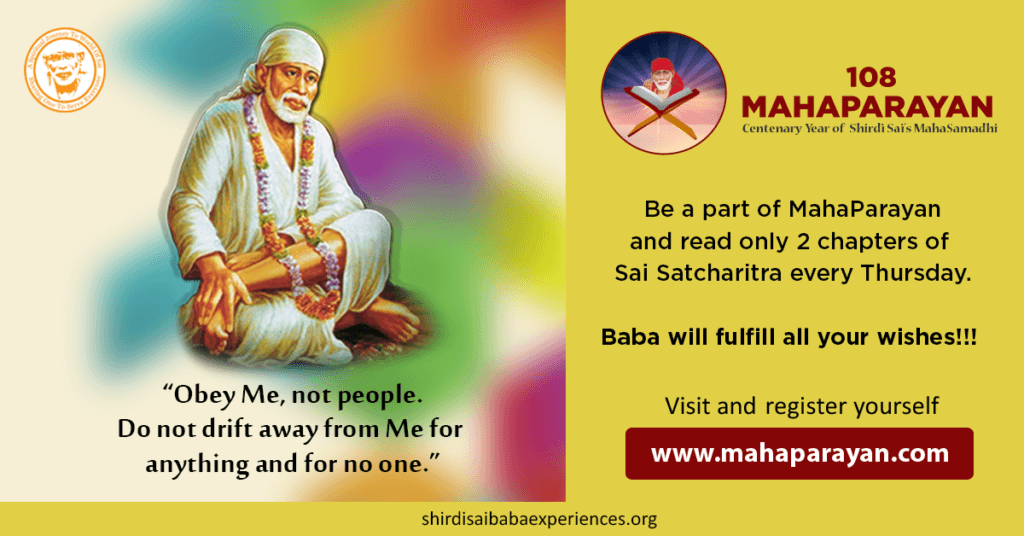 Anonymous Shirdi Sai Devotee from India says: Om Sairam everyone. May Baba bless the team & Hetaji with His abundant love for helping out all the Sai devotees in such a way. Recently we went out to have some devotional time with family. After returning from there my sister felt ill she started coughing and all of a sudden she got a fever and all. Firstly I thought it was due to the journey at the same time we all were worried due to covid cases. After a day I too got a slight fever and cold we were very tense then. I prayed to Sai to help us in getting out of this. By Baba's grace, it's not covid and also in 2-3 days we both get cured. Thank you Saima for everything you have done for us. Be with us as always you do Saima. I have shared my experience here as I promised you. May Saima bless everyone with good health and all. Om Shri Sai Nath Maharaj Ki Jai. Jai Sairam!..
---
More from SaiYugNetwork.com