Download Sai Baba Daily Calendar with Images
Unveiling Sai Baba's Miracles and Devotee's Faith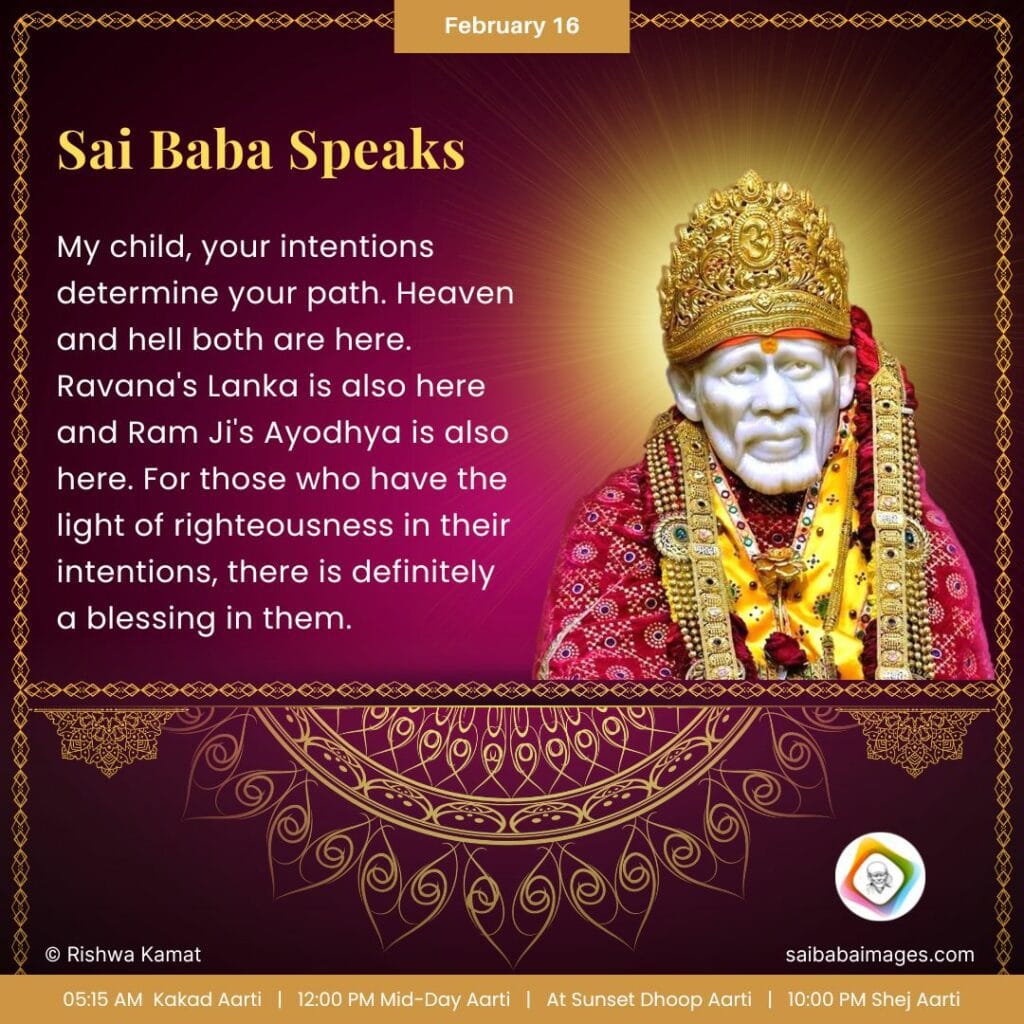 Anonymous Shirdi Sai Baba Devotee from the USA says: Om Sai ram, I am one of the sparrows that Baba has pulled towards Him.
He humbly pulled me towards Him and Baba has been showering his blessings on us throughout our life. Baba also pulled my husband towards Him, and now he has become a sincere devotee of Baba. Thanks a lot, Baba for everything. Kudos, to the people maintaining this blog. You all are blessed ones and may Baba continue showering His blessings on you all. I am part of Mahaparayan group because of His blessings. Whenever I feel low I read the miracles of Baba on this site and I get more energy and peace.
Baba has shown many miracles in our life. Even for small things me and my husband go to Baba. He guards us like a parent and guides us on the correct path. Baba with Your grace the pre-drywall meeting went well and all our changes were noted. They changed the order of what we wanted and it went well without extra cost. Last week You saved us from an incident, thanks a lot, Baba. Please help my husband get over the anxiety problem that's becoming worse. He is an ardent devotee of yours, please help us. Shower Your blessings to visit You at Shirdi and Tirupathi. Thank You, Baba. Please bless all your devotees. Om Sai Namo Namah, Sri Sai Namo Namah, Jai Jai Sai Namo Namah.
Overcoming Health issues With The Help Of Sai Baba's Blessings
Anonymous Shirdi Sai Baba Devotee from Kuwait says: Om Sai Ram to all my brothers and sisters. I'm sharing my experience as a token of gratitude to Sai.
I grew up with my grandma who was a sincere devotee of our Baba. So, Baba was not a stranger. It was me who wandered away from Him.
Lost my job in December 2012. I have been trying to find a job since 2013. That was when Baba came again into my life, in July 2013. There is a saying that misery loves company. After my job loss, I encountered a health problem that affected my day-to-day life. On certain days, I just remained in bed due to heavy bleeding. After Baba entered my life, I kept asking him why are you ignoring me.
Maybe like Megha, He was working on me and wiping away my karma. After 7 years, my health condition improved totally because of Baba's mercy, not because of medicine. Those 7 years Baba gave me the strength to endure my physical and mental pains. And after 9 years, found a job because of Baba's grace. During those 9 years, He made sure that there was no shortage of food and provided shelter. He tested me but never left me.
Baba will answer our prayers in His timing. Hold on tight to Shraddha and Saburi. Your prayers will be answered.
Om Sai Ram!
A Devotee's Gratitude to Sai Baba for Well-Being of Her Sister
Anonymous Shirdi Sai Baba Devotee from the USA says: Thanks Hetalji and team for the fabulous job. Really appreciate all you do to maintain this Devine blog.
Thank You from the bottom of my heart my dear Baba for helping my sister find a perfect family and a wonderful husband. I was very worried for my sister because she is very innocent and doesn't have any street skills. I used to be very tense thinking about her future, how she will live her life, and how she will manage. Will she be able to survive outside our house? All these would scare me a lot. I used to pray every day to My Baba to help her find a good husband who can take care of my sister and support her no matter what.
My Baba listened to my prayers and my sister is happily married now with a son. Her In-laws are also very nice and very supportive. Thank You, thank you so much, Baba. Please always keep Your blessed hand on them. Thank You. Om Sai Ram, Shree Sai Ram, Jai Jai Sai Ram !!!!!!
Divine Interventions: A Devotee's Experience with Sai Baba's Blessings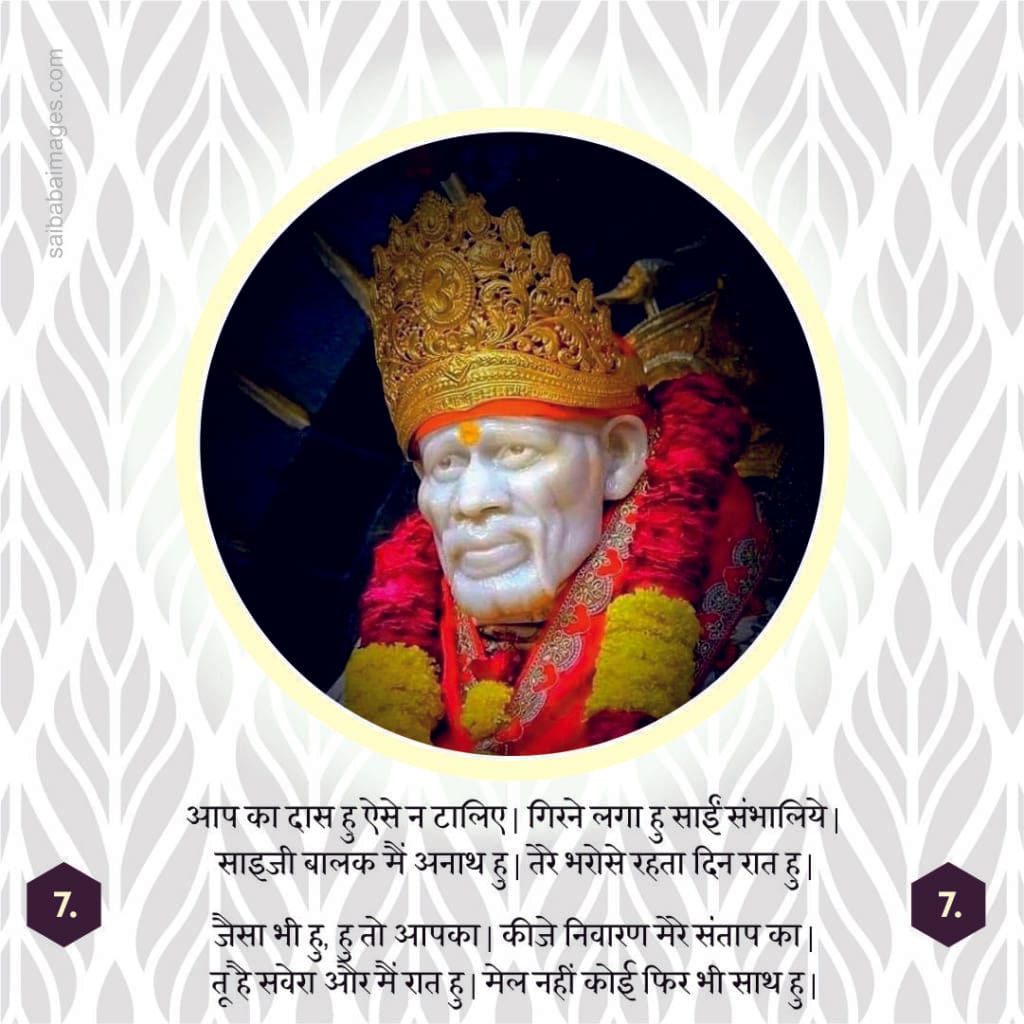 Anonymous Shirdi Sai Baba Devotee from Europe says: Ganpati Bappa Morya. Sai Ram to all devotees.
A few weeks ago when I got home I tried to help a neighbor with heavy materials. As I opened the door I saw something fall to the floor and make a huge noise. I didn't understand how it fell and how it had been placed, however, when I saw it, things fell to the ground and caused material damage to third parties. At that moment I panicked even though I knew it wasn't my fault.
I prayed to Babajaan and asked Him for things to be resolved in the best way. As promised, I came to post my experience and say how much we should keep our faith in Him, because if our intentions are pure then the paths will also be resolved little by little. This year I was in Shirdi and they were divine moments. Ganpati Bappa Morya. Bolo Om Sai Ram.
Download Shirdi Sai Baba Mantra Book for Free
We invite you to download our 'Shirdi Sai Baba Mantra' book, which is a collection of powerful mantras that can help you connect with the divine energy of Sai Baba and seek his blessings. We hope this book serves as a valuable resource on your spiritual journey and brings you closer to the love and grace of Sai Baba.
Sai Baba Blessed His Devotee with New House
Shirdi Sai Baba Devotee Aditya from India says: I would like to express my heartfelt gratitude to Sai Baba for assisting us in the construction of our new house. It is a remarkable experience to be able to share this story while sitting in the comfort of our new home. Building our own house had always been a cherished dream of mine. As a middle-class individual, I had spent my entire life residing in rented accommodations, from early childhood to the present moment. Therefore, this feels like a dream come true.
Back when I was in my final year of engineering, five years ago, the idea of owning a house seemed like an unattainable dream. However, as time passed, I realized that this house held much more significance than just being a dwelling place. It became a place intertwined with countless memories and moments, including my sister's marriage. Baba, I am immensely grateful for everything. We have even named our house after you, as a testament to our devotion.
I earnestly hope that one day you will grace us with your divine presence in our home. May you continue to shower your blessings upon all your devotees. Once again, thank You for everything, Baba. 😊
Sai Baba's Blessings: Overcoming Pain and Problems with Devotion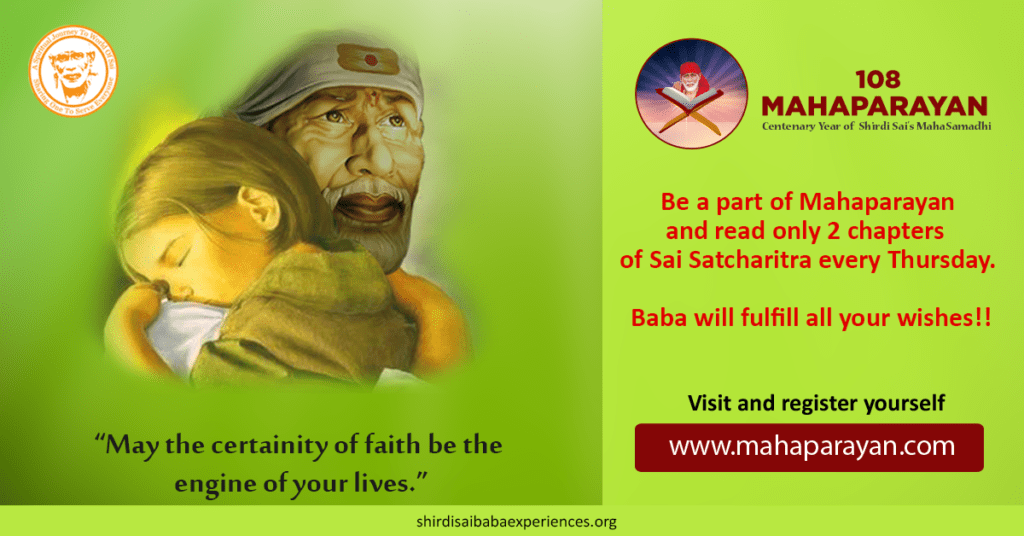 Shirdi Sai Baba Devotee Maheshwara from India says: I would like to share an experience I had just two days ago. I was feeling unwell, battling body pains and a fever. During this difficult time, I turned to my beloved Baba and fervently prayed for healing. Miraculously, I have now recovered and regained my health. I am immensely grateful to Baba for this blessing.
In addition to my physical well-being, I humbly seek Baba's blessings for the growth and success of my professional endeavors. I earnestly hope that my job will prosper, and any pending court issues will be resolved, allowing me to lead a joyous life with my beloved wife and children.
Furthermore, I kindly request Baba to bless my mother with good health. May she be relieved of her leg pain and experience a swift recovery. Baba, I seek your divine intervention and guidance in these matters, for I have immense faith in your infinite compassion.
More from SaiYugNetwork.com
© Shirdi Sai Baba Devotees.com – Member of SaiYugNetwork.com