Download Sai Baba Images In This Post
A Devotee's Gratitude to Sai Baba for Guidance and Blessings
Anonymous Shirdi Sai Baba Devotee from India says: Om Shri Sai Rakshak Sharnam Deva.
Sarve Jana Sukhino Bhavantu.
Om Shri Sai Sarva Smarth Sadguru Laaj Rakna, Margdarshan Karna.
Dear Deva, thank You for always providing me with everything I need, from the smallest to the biggest, expected or unexpected. Please forgive me for the times I have forgotten to express my gratitude to You as I seek Your help in all matters.
Under Baba's guidance, I have been reading Chapter 11 of Sai Satcharitra for the past week, and Chapter 15 for several months now (since December 2022). This morning, I couldn't find my spectacles at the office, but with Baba's mercy, I found them within half an hour. My unexpected trip to Scotland is one of the gifts You have given me. While reading about Baba's experiences on this blog, I thought that if I read a devotee's experience from the UK, You would send me on a trip to the UK. And finally, I received a UK devotee's experience.
Deva, I need Your guidance and planning for all events in our lives. Thanks to Your guidance, we were able to contact the right person and received an invitation yesterday. I was going to ask for Your help in changing my travel agent. While I was asking for Deva's intervention, I was reading Chapter 11 of Sai Satcharitra about Sai Tatva Niyantran in Shirdi and requested Him to control my situation as well.
While watching live darshan of Baba on my desktop, I went to my senior to request a change in the travel agent, taking Sai's name and reciting Lord Rama's sloka (PRABISI NAGAR KIJE SAB KAJA, HRIDAY RAKHI KOSALPUR RAJA). At first, he refused, but I continued to take Baba's name, and lo and behold, Baba made the impossible possible. My heartfelt thanks to my savior Sai. Finally, I received confirmation for the change of my travel agent.
On February 15, 2023, Deva inspired me with a devotee's experience to prepare Khichdi Naivedyam for the next day on my Sai Adbhut & Vaibhav Vrat (Sai Nav Guruvar Vrat), which I have been continuing for the past year. I am not a morning person, but Baba wakes me up early and helps me in preparing Khichdi for Himself. Today is the second week of Thursday Khichadi Naiveday, and I was running late, but with Baba's guidance, I completed my pooja and Sai Satcharitra reading before leaving for the office.
Baba, You granted my request for a change of my travel agent, but I found out that all the old staff of that agency has been replaced, and the new staff is very slow. I requested Deva to guide the staff to complete our visa and other arrangements quickly and economically. By taking Baba's name, I sent him a message. With Deva's blessings, our visa application has been submitted, and an appointment has been scheduled.
Deva, please help my sister by giving my brother-in-law a stable and well-paying job. Thank You for saving my aunt from an accident, and for taking care of her physical and mental health. Deva, please guide my son in scoring good marks on the 10th board and making the right choices for his future. My heartfelt gratitude for doing my job on my behalf and maintaining my reputation. I love You, Sai.
Thank You, Hetal ji and team, for maintaining this e-Sai Satcharitra.
Om Shirdivasay Vidmahe Sachidananda Dhimahi Tanno Sai Prachodayat
A Devotee's Experience Of Trusting Sai Baba During A Long Court Case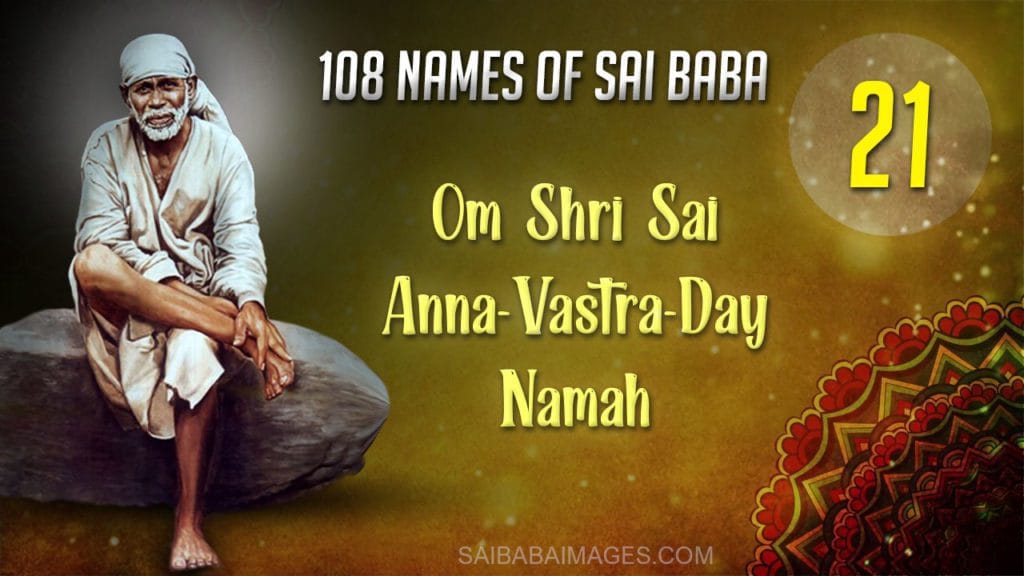 Anonymous Shirdi Sai Baba Devotee from India says: Om Sai Ram dear sisters and brothers, I have been a devotee of Sai Baba for many years, but in life, we sometimes take Baba for granted. I want to share an experience with you all where Baba came to my rescue during a difficult time.
There was a long international court case that dragged on and on for unnecessary reasons. Each day, I would say to myself that Baba will help us, he knows what we want, and he will take care of everything. However, with each passing day, the case dragged on, and the expenses for lawyers, documentation, and other charges just kept increasing. It went on for almost seven years, and I reached a point where I thought it was better to give up as it seemed like a waste of time, energy, and money.
One day, I decided to give it one last try and turned to Baba for help. I promised him that I would stop eating sweets the next day, which was a big sacrifice for me as sweets were my favorite. I thought that Baba would understand my love for sweets and would do something fast to help us. I started this in February 2022, but as the months dragged on, there seemed to be no hope in sight. The documentation had reached a level where there was nothing left for us to submit, and the frustration level was increasing day by day.
By Diwali, I could not tolerate the temptation anymore, and I started eating sweets again. I thought Baba understood my problem and that he was helpless in this case too. But in November 2022, I apologized to Baba and ate chocolate once or twice. I thought that Baba could not handle this case mess, so I stopped forcing him.
However, by December 2022, it suddenly looked like we had reached the end, and some outcome was expected. On my husband's birthday, we cut a cake, and I took just one piece and said sorry to Baba that I could not wait any longer and decided to forget my promise. I felt guilty, but 10 months without sweets was the longest I could go. In January 2023, out of the blue on a Thursday, we received a lawyer's email stating that the case was in our favor, and papers were submitted for the next step. I couldn't control my happiness and said sorry to Baba for breaking my promise, but he did not forget me. We did the final paperwork, and each following Thursday brought more good news. Finally, everything went well, and the case was resolved.
I had promised Baba that I would share this experience on this page, but due to work, I kept delaying it. However, today is Thursday, and I am getting a feeling in my brain that I have forgotten my promise. So, I stopped everything and wrote this article. Om Sai Ram. Baba, You are great. Just when things seem bleak, Baba is like a ray of hope. Stay strong, and believe in Your Sai. Nothing is impossible when You have Baba beside You.
A Miraculous Experience Of Sai Baba's Intervention In Passport Renewal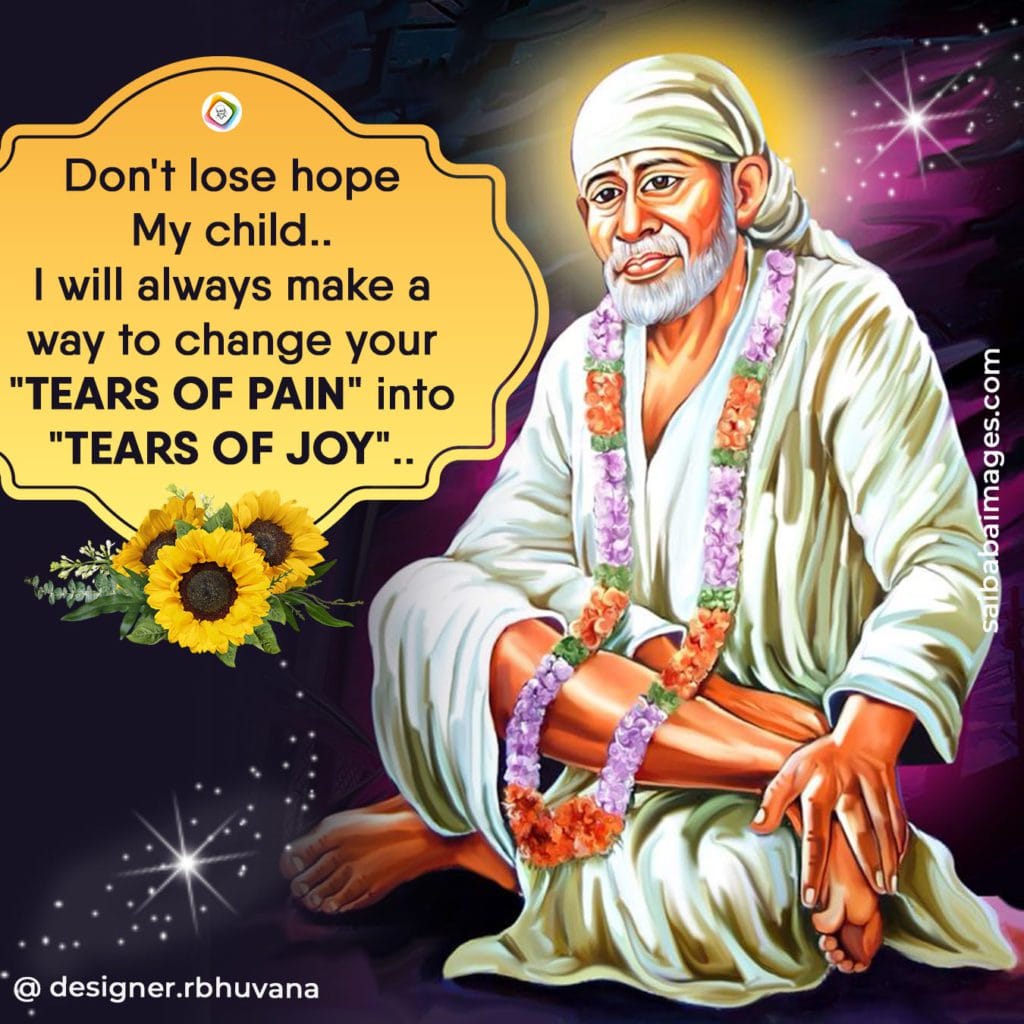 Anonymous Shirdi Sai Baba Devotee from Malaysia says: Thanks to all the volunteers who help manage this experience-sharing platform.
I am writing about an experience I had while on a flight to India.
My first international flight in over two years was to India. My departure flight from Kuala Lumpur was scheduled on 11 Oct 2022, and since I have an OCI card, I did not need to apply for a tourist visa.
On 10 Oct 2022 – Monday, after Akand Ananth Sai jaap at 7:45 am (Malaysia Time), I was prompted to check my passport's expiry date. When I checked, I realized that my passport would expire in less than six months, and I was unable to travel because of this. I immediately became worried and checked with a friend. He advised me to renew my passport and bring both the old and new passports for check-in at the airport. However, I was unable to renew my passport that same day as the Immigration Office (IO) was closed due to a public holiday. I tried calling the IO, and one of the staff asked me to try renewing the next day.
On 11 Oct 2022 – Tuesday, I went to the IO in the morning, but all the waiting numbers had been distributed, and the officer asked me to come back the next day. I prayed to Sai Baba and promised to post about the experience if I managed to get my passport renewed.
I explained to the officer that my flight was scheduled for that same night and requested his kind help to enable me to board the flight. While I was talking with the officer, a random girl came and passed her queue number to the officer (I'm not sure why she did that). After a few minutes, the officer brought my passport together with that waiting number and passed it to a higher officer.
The higher officer asked me a few questions and then asked the officer if the waiting number belonged to me. Without a second thought, the officer said, "Yes." I couldn't believe it and was in utter shock. My passport was renewed within two hours. I think Sai Baba came in the form of that girl and helped me to fly on the same day.
When I reached the Document Verification counter at the airport, the first message I saw on the signboard was, "Passport must be valid for at least six months." I managed to travel because of Sai Baba.
Another miracle occurred when Sai Baba helped me recall my backup phone password, which I had forgotten since I hadn't used it for more than two years.
Thank You so much, Sai Baba. I appreciate Your never-ending support in my life.
Om Sai Ram.
Connecting Sai Devotees: A Platform Of Miracles And Blessings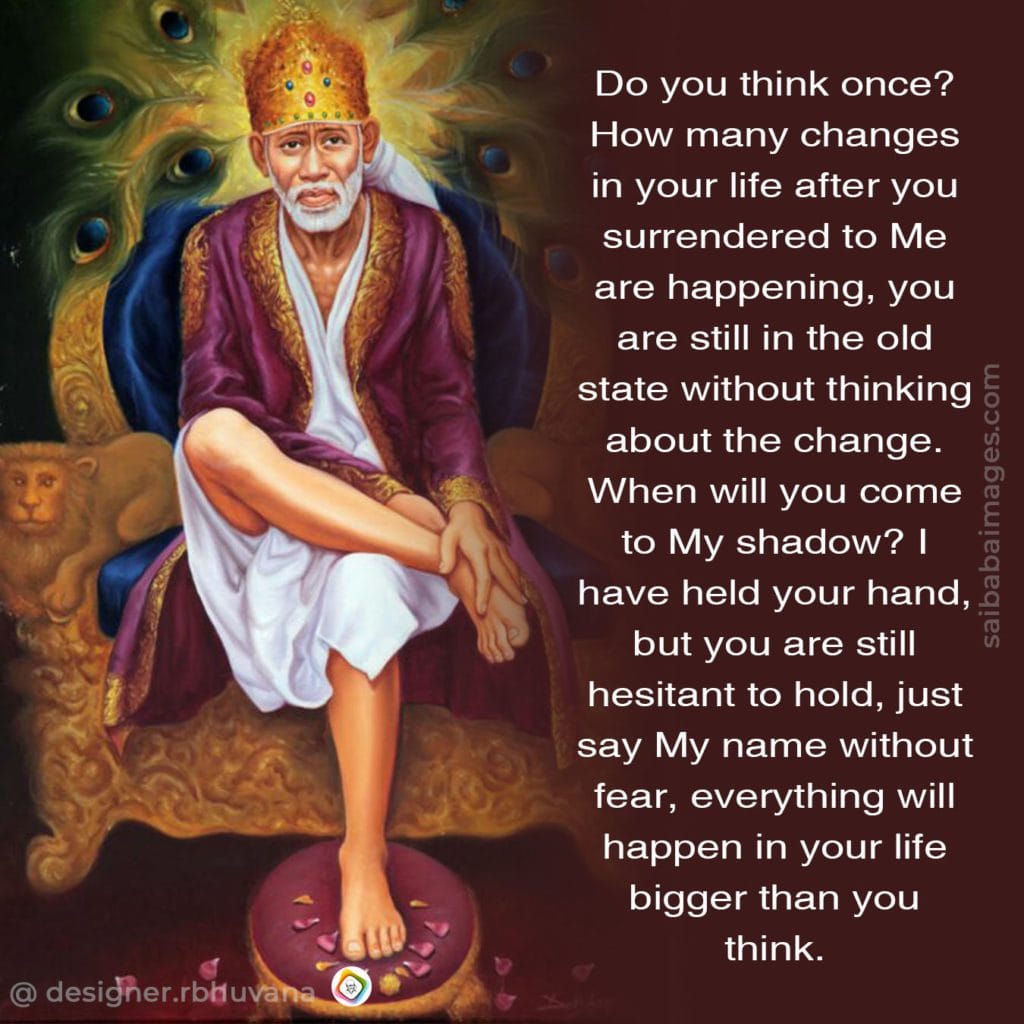 Anonymous Shirdi Sai Baba Devotee from USA says: Om Sai Ram. Thank you, Hetalji and your team, for maintaining this beautiful and divine platform that connects many Sai devotees with their miracles and prayers.
In my life, for every small and big thing, I seek Baba's blessings. Baba, please forgive us for any mistakes done knowingly or unknowingly. Thank You for taking care of all our needs and blessing us. What we have today is because of Your blessings.
Please help me to control my anger problem and lead a peaceful life. Baba, please help us to remove all obstacles and bless all beings.
Om Sai Ram, Om Sai Ram, Om Sai Ram.
A Grateful Devotee's Experience With Sai Baba's Blessings On Her Husband's Eye Test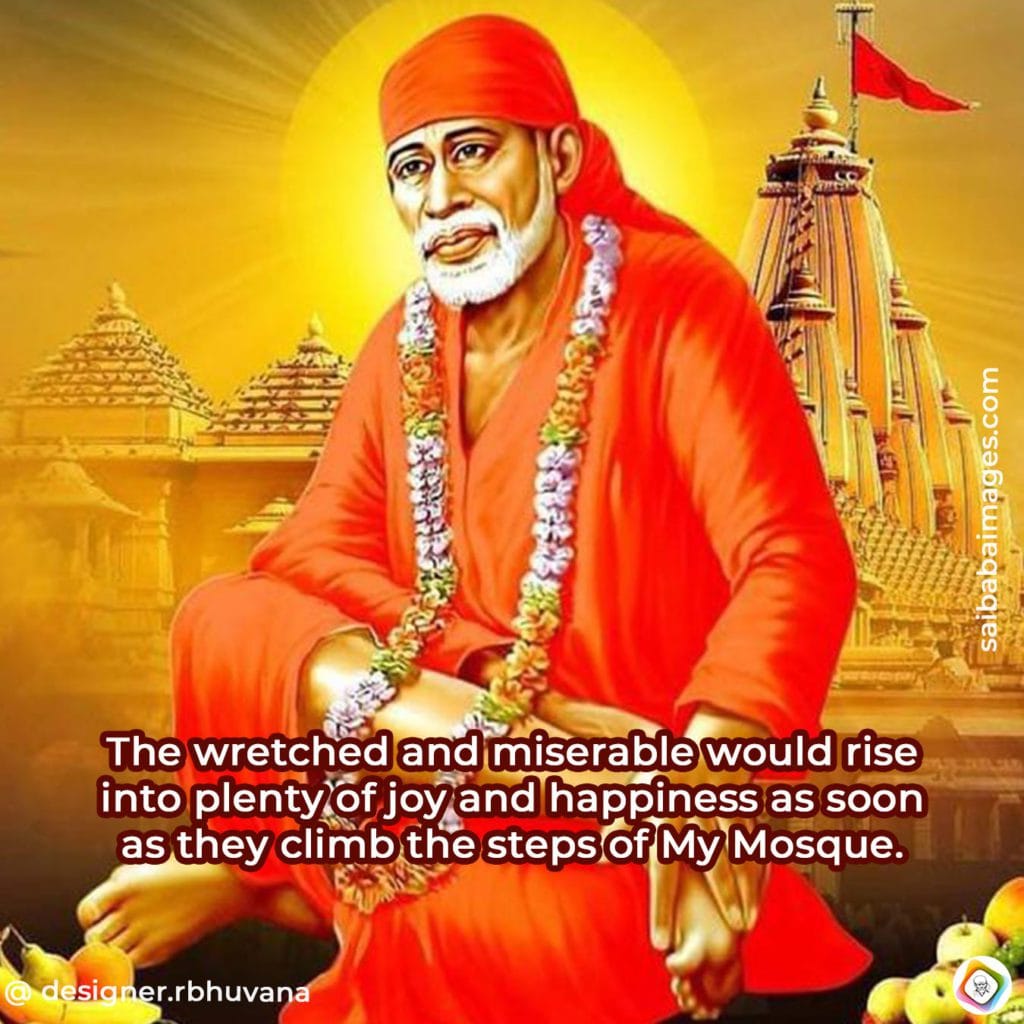 Anonymous Shirdi Sai Baba Devotee from India says: For the past few days, my husband has been complaining about his eyesight. Yesterday, he went for an eye test, and I prayed to Sai Baba that there shouldn't be a major problem. As always, the doctor suggested that there was nothing to worry about and that his power had only slightly increased. Thank You, Deva. You are always there whenever we need You, and "thank You" is such a small word. Please always be with us, bless me, my family, and Your children. You know what is running through my mind, so please fulfill those wishes. Om Sai Shri Sai Jai Jai Sai 🙏🏻🙏🏻🙏🏻.
The Journey Of A New Devotee Of Sai Baba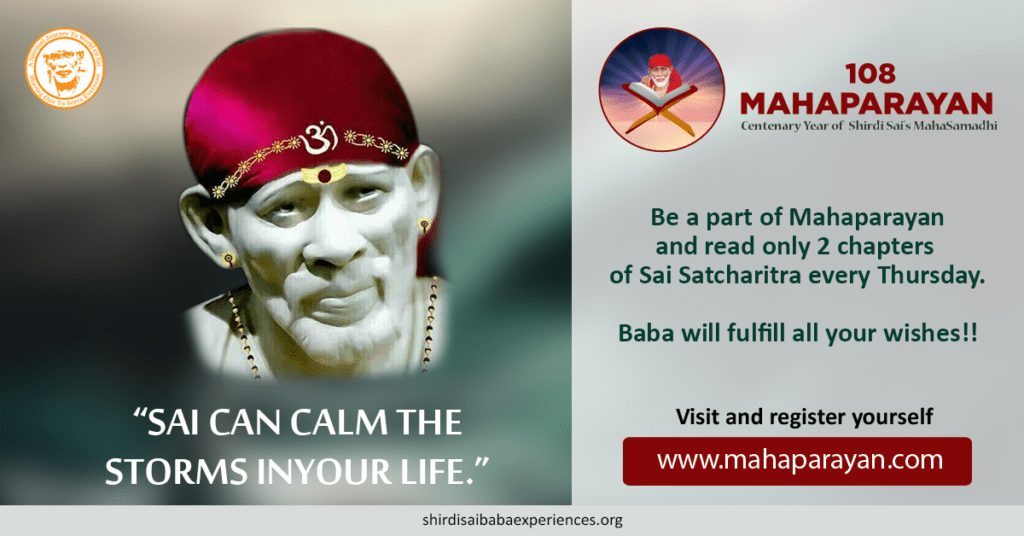 Anonymous Shirdi Sai Baba Devotee from India says: I am an ardent devotee of Sai Baba for the past 1.5 years. Before this, I did not have any particular devotion toward Sai Baba. However, one day, I suddenly decided to visit the Sai Baba temple. When I bowed my head before Sai Baba, a flower fell on my head, and I felt immensely blessed. From that day onwards, my small wishes started coming true, which made me start believing in Sai Baba. Sai Baba has pulled me towards Him, and He always supports me. He also protects me and my family and makes all my wishes come true.
More from SaiYugNetwork.com
© Shirdi Sai Baba Devotees.com – Member of SaiYugNetwork.com