Download Sai Baba Daily Calendar with Images
Sai Baba's Miraculous Interventions: A Tale of Achievements, Lost Objects, and Divine Assistance
Anonymous Shirdi Sai Baba Devotee from India says: I would like to share a few personal experiences highlighting the divine grace of Sai Baba and how I have been blessed to witness the miraculous ways in which Shirdi Sai Baba has answered prayers. These experiences hold immense significance to me as a devoted follower, and I aspire to share them with fellow devotees in order to inspire and uplift their spiritual journey.
Got the Original Degree Certificate
I am delighted to share that I have successfully completed my B.Tech from a reputed university. With Baba's divine grace, I not only completed my degree but also achieved a good score and received a Gold medal. Due to some unfortunate circumstances, I sent my convocation application form late, resulting in the management handing me the medal on the day of the convocation. However, when I visited the university a year later during the COVID-19 pandemic, they informed me that they had not received my application. It was disheartening to hear this, especially since they had acknowledged it during the convocation. They insisted that I pay the application fee of 5000 rupees again, which I couldn't afford at the time.
In my defense, I showed them the fee transactions and shared pictures of the application as evidence. In that moment of distress, I turned to Baba and fervently prayed for His assistance. Today, I am overwhelmed with joy as I received the original degree certificate by post. I never expected this outcome, and I am immensely grateful to Baba for His divine intervention.
A Few Days Before
A few days ago, while preparing for a wedding, I faced a setback when I lost the gold screw for one of my earrings. Remembering the numerous instances I had read about finding lost objects through Baba's blessings, I decided to seek His divine help. Despite our thorough search efforts, we couldn't locate the screw, and my hope began to fade after 40 days of fruitless searching. Just when I started to lose faith, my sister discovered the missing screw while cleaning the room. We had meticulously combed every corner of the room multiple times, so it's astonishing how we missed it. Once again, Baba worked His miraculous ways, and these two experiences unfolded within a span of just one day.
Sai Baba's Benevolence
Baba's blessings extend beyond material possessions. He even assisted me in catching a bus to go home when I was feeling extremely anxious about missing it. His timely intervention and guidance eased my worries and ensured a safe journey back.
Thank You, Baba, please bless my Parents and cure them
Grateful For Sai Baba's Divine Assistance And Support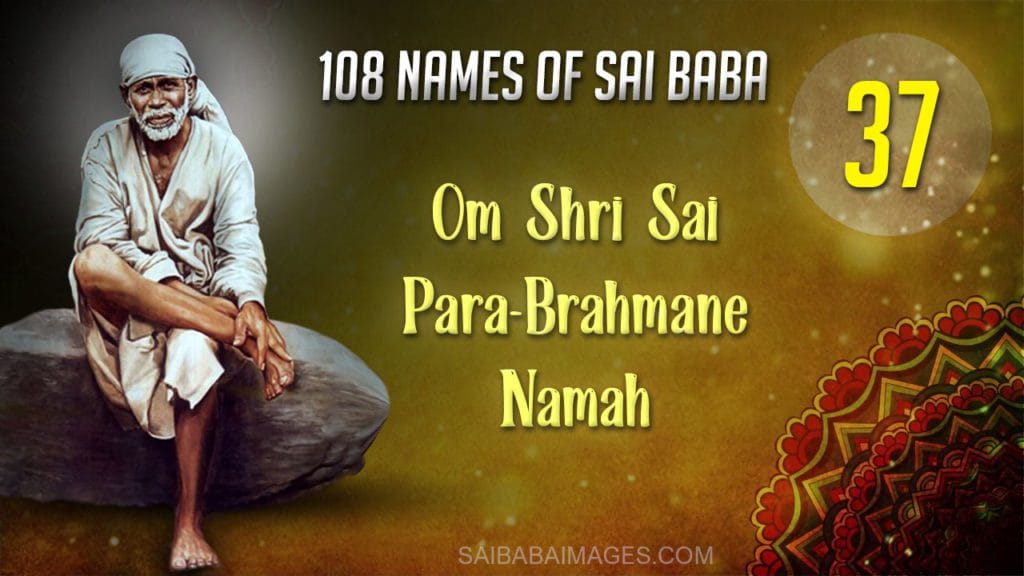 Anonymous Shirdi Sai Baba Devotee from USA says: Om Sai Ram. I want to express my heartfelt gratitude to Sai Baba for His immense help last week. I had an incident where I needed to show my phone to someone, and I fervently prayed that nothing untoward would happen while they had possession of it. I made a promise to Baba that if He intervened and helped me, I would share this remarkable experience. True to His divine grace, Sai Baba answered my prayers, and I am filled with profound gratitude. I apologize for the delay in sharing this post, Baba.
Download Shirdi Sai Baba Mantra Book for Free
We invite you to download our 'Shirdi Sai Baba Mantra' book, which is a collection of powerful mantras that can help you connect with the divine energy of Sai Baba and seek his blessings. We hope this book serves as a valuable resource on your spiritual journey and brings you closer to the love and grace of Sai Baba.
Furthermore, I extend my sincerest thanks to Baba for ensuring that I prepared a delicious meal yesterday. Your blessings ensured that I cooked with precision and satisfaction. Additionally, I am immensely grateful to You, Baba, for assisting in the process of moving our beds back to their original room. I was incredibly anxious and stressed about this matter, but Your divine intervention resolved it, allowing me to sleep peacefully that night. Moreover, thank You for granting restful sleep to not only myself but also to everyone around me.
Baba, I express my gratitude for giving me the strength and courage to pour out my emotions and express myself freely today. Your divine presence empowers me, and I firmly believe that justice is on my side. I humbly request Your continued support in this matter. Yesterday, I encountered several challenging situations, and I am immensely grateful, Baba, for resolving all the problems that arose. I pray to You that these issues do not resurface in the future.
Furthermore, Baba, I am deeply thankful for providing me with numerous opportunities to pursue my graduate education in esteemed institutions. I eagerly await the arrival of a parcel, and I sincerely request Your blessings for its timely delivery. Baba, please bless me with a suitable alliance that aligns with my aspirations and values. Even when I feel undeserving, You consistently extend Your helping hand, and for this, I am eternally grateful.
Thank You so much, Sai Baba, for Your unwavering guidance, support, and love.
A Miraculous Healing: Sai Baba's Blessings Relieve Tooth And Throat Pain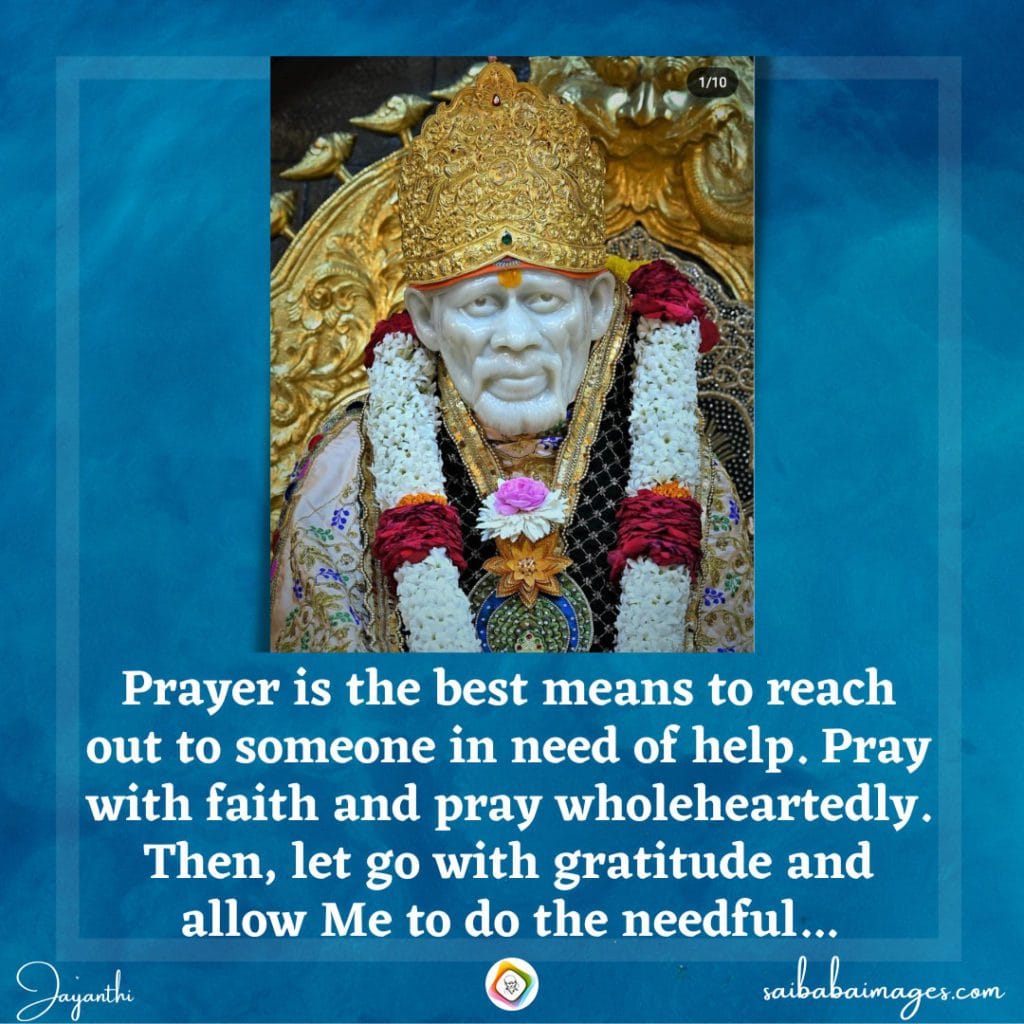 Anonymous Shirdi Sai Baba Devotee from Germany says: Om Sri Sai Ram! Heartfelt pranaams to the blessed team of this divine blog and to all the readers.
I am here to share another beautiful miracle of our beloved Baba. Yesterday evening, when I spoke to my father on the phone, he complained about his tooth and throat pain. He couldn't take any other medications like painkillers as he is already on homeopathic medication for other health issues. I was also concerned when I heard about his throat pain, considering the ongoing Influenza outbreak in India. I prayed to Baba to cure his teeth and throat pain and made a vow to share my experience if my father found relief from the pain.
This morning, I messaged my mother about my dad's health, and she replied that he is doing well. Thank You so much, Sai. Baba, You alone know what I am going through. Please bless me with peace of mind, Swamy. Please bless me to pass my exams, Thandri. Please bless everyone, Sai.
Om Sri Sai Naathaaya Namaha!
Miraculous Intervention: Sai Baba's Impact On A Family's Life
Anonymous Shirdi Sai Baba Devotee from USA says: ai pulled me towards Him four years ago, and since then, he has been guiding and helping me in both big and small matters. I made a promise to Sai that I would share my experiences here if He fulfilled my wishes, and He definitely fulfilled them. I would like to share a few of those experiences below:
My son had some health issues and was not gaining the normal height for his age. When we visited the endocrinologist, she suggested growth hormone therapy and left the decision to us. I prayed to Sai that my son should grow taller without any hormone therapy. Sai performed a miracle—my son rapidly gained height, and when we visited the doctor after three months, she was surprised and said that no hormone therapy was needed. This would not have been possible without You, Sai. Thank You so much from the bottom of my heart.
Thank You, Sai, for changing my son's behavior, improving his grades, regulating his bowel movements to twice a day, stopping his hiccups, normalizing his body temperature, and making that weird dream false. Through Sai's grace, my son's medical tests came back normal. Although my son regularly attended speech and debate competitions, he was not receiving any prizes, which left him feeling disappointed. After praying, Sai surprised us once again with another miracle. In the next competition, my son not only received the third prize but also a scholarship. I love You so much, Sai. Baba always blesses us more than we deserve.
Sai Rakshaka Sharanam Deva. Om Sai Ram.
Sai Baba's Divine Intervention: A Sign Of Relief Amidst Health Concerns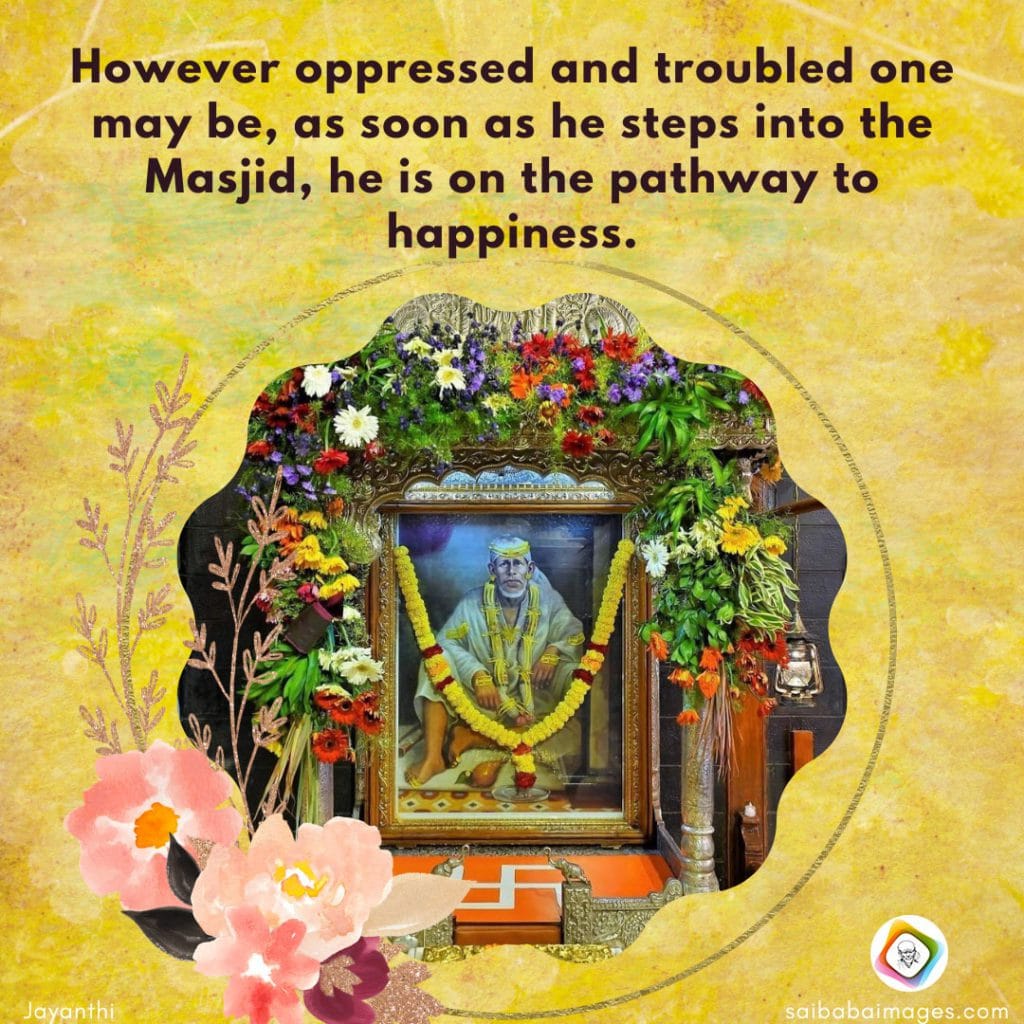 Anonymous Shirdi Sai Baba Devotee from India says: One fine day, suddenly, I experienced a sharp chest pain! I have been suffering from severe gastric problems for many years. I used to skip meals at home and go without eating for the whole day, or sometimes I would only eat once. As a result, I experienced chest pain before and took gastric tablets. However, later in the day, I became a bit scared.
But then, I prayed to Sai Baba, hoping that this pain was only due to gastric issues and nothing more. I asked Him to show me a sign by wearing a green and yellow kafni in my Instagram post. To my surprise, the image appeared, bringing a sense of calmness to my mind. Nevertheless, I decided to visit the hospital, hoping that there would be no serious health problems. I am grateful to Baba for showing me this positive sign! I love You so much and I trust You, Sai Baba. Om Sai Ram!
Unwavering Devotion: Sai Baba's Influence On A Devotee's Life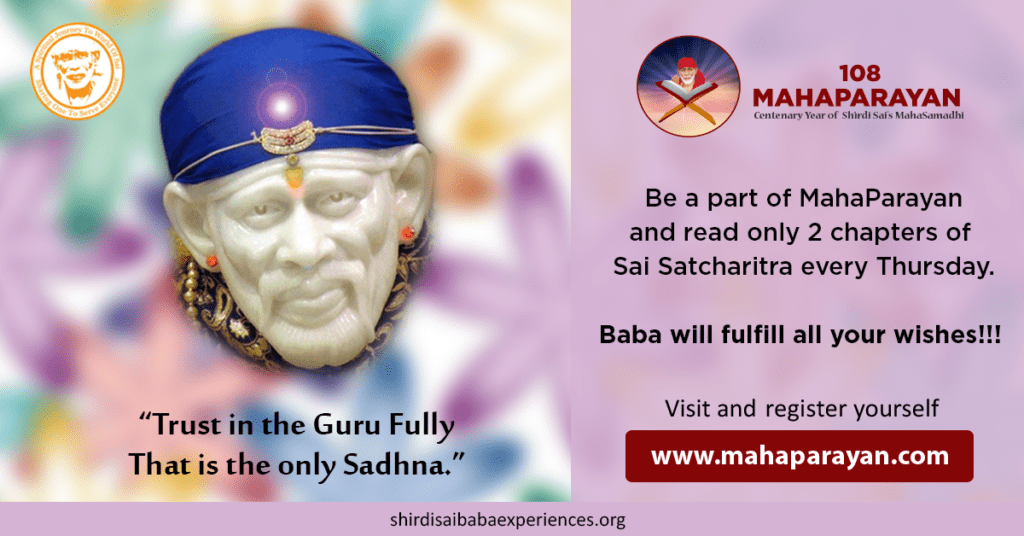 Debashrita Shirdi Sai Baba Devotee from India says: I am an ardent devotee of Sai Baba for the past 1.5 years. Initially, I wasn't a devotee, but one day I impulsively visited the Sai Baba temple. As I bowed my head before Sai Baba, a flower fell onto my head, and I felt blessed. Since then, my small wishes have been coming true, solidifying my belief in Sai Baba. He has drawn me towards him, offering unwavering support and protection for me and my family. I have faith that he will continue to fulfill all my wishes.
More from SaiYugNetwork.com
© Shirdi Sai Baba Devotees.com – Member of SaiYugNetwork.com