Sai Baba's Grace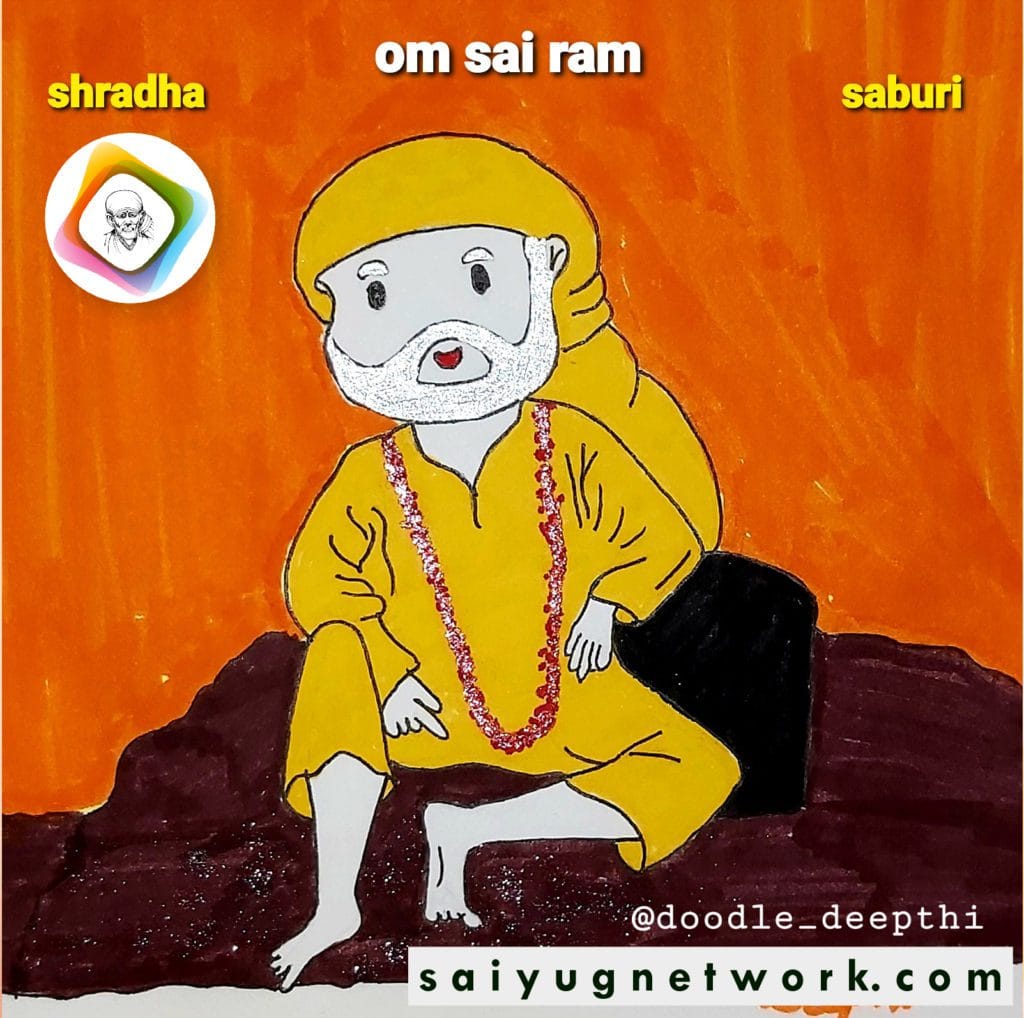 Shirdi Sai Devotee Nalini from India says: Sairam. I am Nalini, from the Mahaparayan group MP-9267 group. I am from Tamil Nadu, India.

My heartfelt thanks to all the people who are working for this divine work. Due to our situation, I had a doubt that my husband has Covid symptoms, so he gave a blood test. The day before the report, I was very scared and I have no words to explain my painful thoughts on that day.
At that time I got sayings from Youtube as:
1) Tomorrow you will hear one good news
2) Why fear when I am here, trust me. With Baba's picture, after seeing that I had one new hope. As Baba said the report showed that everything is normal for my husband. Baba is watching each and everybody.

During our house warming function I requested Baba to show His presence in any way as to get full satisfaction of buying that house. On that day Baba gave His appearance by showing His photo on the packet of sambirani. Baba is listening to everybody.

Udi is a real solution for our medical problems. I have that experience also. Baba is protecting everybody.

Doing or while reading Mahaprayan we have
1) to give our deep sense to the chapters.
2) Timings (Brahma muhurtham) really give us positive waves.
3) Surrender ourselves with full involvement and interest.

Baba knows how to give, where to give, when to give. The only thing we all need to have is full faith and patience. Thank You Baba for giving me this opportunity of sharing Your miracles. We all need Your blessings. Om Sairam!
Sai Baba Is Always There With Us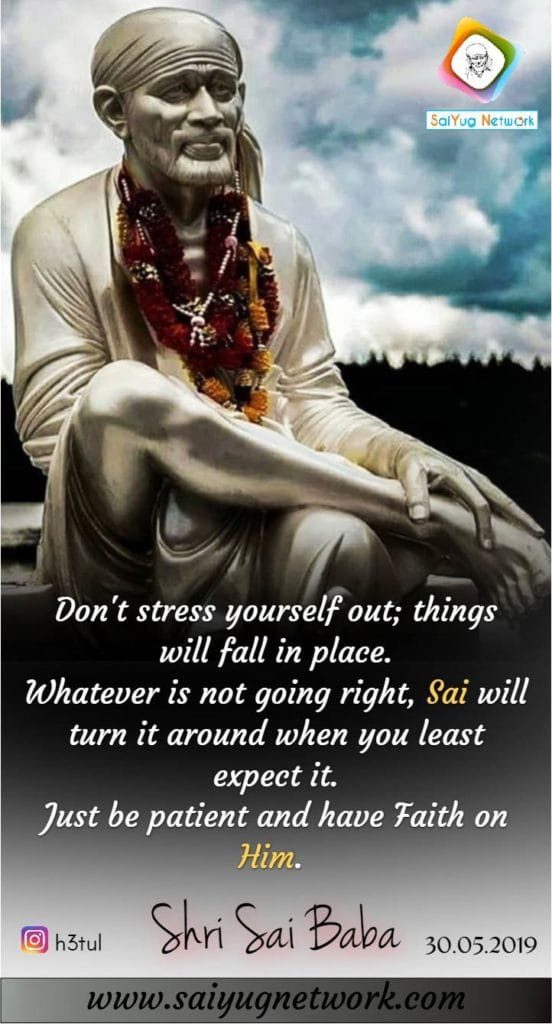 Shirdi Sai Devotee Anusha from India says: I am a working woman from Hyderabad, having a seven year old kid. Om Sairam! What to say about Sai's blessing us with whatever is truly required for us. Baba with Your blessings would like to share this experience.
From day one, when I started the Mahaparayan, everything went very positively and Baba was always there when prayed for.
My husband being abroad and trying for a PR faced many obstacles getting an experience letter from my employer as I am still working. There had been intense pressure from my husband to get the required letter because of which I was not able to concentrate on my work. I prayed to Baba to make this happen. Then on one fine Thursday after the parayan, my manager himself gave me a call and agreed to provide the letter as required. I was very happy at that moment.
My manager hadn't come back after the call for a month, though when called for; he responded very positively and provided the letter which we had submitted.
Thank You Baba for all Your blessings and being there when we truly need You.

This was just one experience that I shared, but truly Baba will always have that mercy on all His devotees. Experiencing His presence everywhere is a true blessing.

In this regard, I would also pray to Baba to protect our country and all the people from this pandemic.
Sai Baba Helped To Improve The Texture Of Hair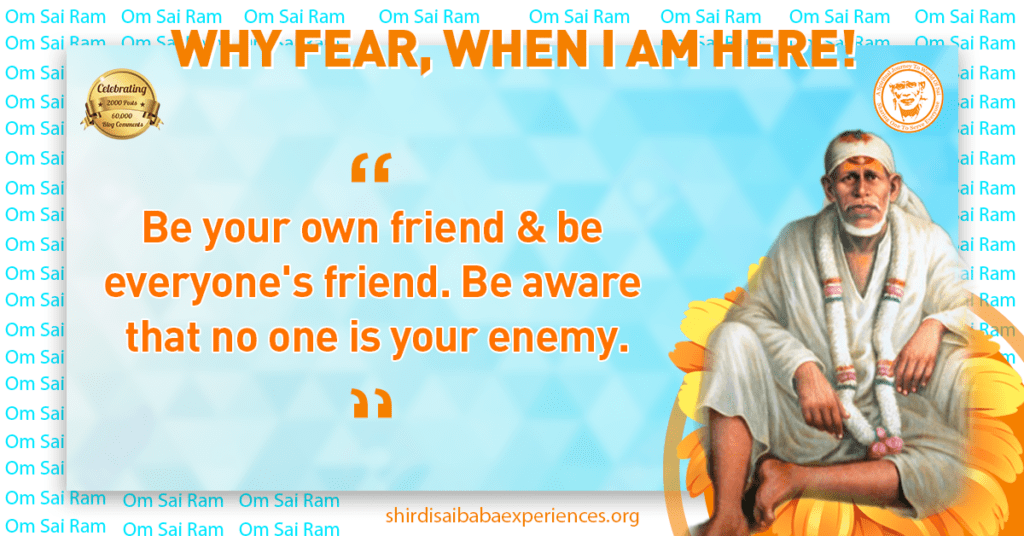 Anonymous Shirdi Sai Devotee from India says: Dear Hetalji and team, Pranam to all of you for doing such a wonderful seva. You are all blessed souls. Thank You so much for bringing such happiness and joy in all our lives. May Baba keep showering His blessings on all of you. Request you to keep my identity anonymous. Pranam to all the Sai devotees.
I invoke Baba's blessings to write this miracle. Here it goes… I had very long, beautiful, thick and lustrous hair. For the past almost five years the texture, quality and strength of my hair was not the way it used to be. I was also on hormonal tablets and am still on some hormone treatment. But the texture of my hair had started declining before that.
Then like a fool I thought to myself why I didn't invoke Sai's help earlier. I did just that about a month ago. You all will be surprised to know that the texture of my hair has already improved by over 50%. Baba is great and He listens to us if we call Him with a pure heart. He just wants us to remember Him with love. I had mailed a few of the other miracles that happened in my life. They haven't yet got published on this blessed site. With Baba's grace they will get published here someday. Om Sai Ram! May Baba bless us all. Om Sai Ram!
Thank You.
Sai Baba Took Care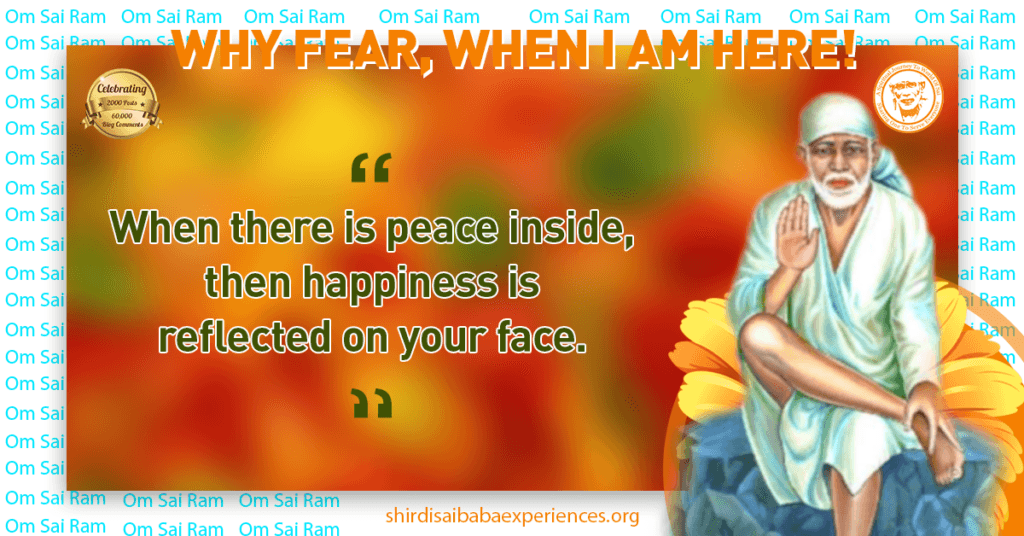 Shirdi Sai Devotee Ravi from India says: I am one more dust under Sai Thandri's lotus feet. Thanks to Hetalji and team for the noble work.
My son who is two years old has not been sleeping well at night for the past few days. He usually used to wake up at midnight and then not sleep for the next 2 -3 days and also not allow me and my wife to sleep. My wife and I had some migraine issues because of this as we were getting too much irritation and the quality of sleep also decreased. I saw someone posting the same situation where the parent writes the Sai name on the bed on which the baby sleeps and the baby sleeps well. I did the same and I promised to Sai Thandri that if my son sleeps well then I will post the experience on the holy site the next day itself. He slept well that night and the next day itself I thought of posting but I faced some network restrictions. I was unable to post the same day. At night my son created a lot of ruckus due to which now my entire family suffered. Sorry Sai Thandri for posting late.
I prostrate before Your lotus feet with all my eight limbs. Sarvejana Sukino Bavanthu Loka Samashta Sukino Bavanthu. Sai Thandri, please save the world from pandemic coronavirus. Anathakoti Brahmanada Nayaka Rajadhiraja yogiraja Parabramha Sri Sachidanda Saduguru Sainath Maharaj Ki Jai.
Sai Baba Helps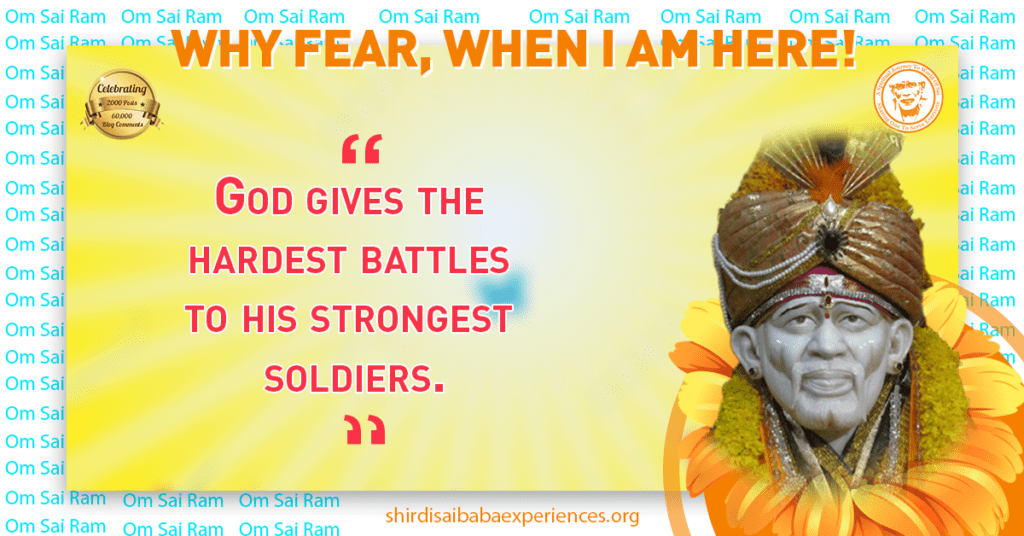 Anonymous Shirdi Sai Devotee from the US says: Sairam! I had to send an email to someone but yesterday it wasn't sent. So today, I had to send the email again. I was doing Swaminarayan Puja and I had to send the email again, so I interrupted Puja and sent it. I wasn't sure if the email was sent or not. Then I waited until finishing Puja, and then I offered some milk to Bhagwan and Mataji.
While I was offering, I had a – Lord Krishna Flute Music – video on. I played some of the video and then I drank the offered milk. When I was going to an office area where the WiFi is better, I saw a message from my uncle that the email was sent. Bhagwan and Mataji arrived. They probably sent all the emails while I was doing Puja or while offering milk, which I tried to send. My phone was also in the room that I live in and the WiFi wasn't that good there sometimes if I'm a little far away from the WiFi, but the email was sent that day and all I did was send it again this morning not sure whether it was sent or not. Everything goes by their leela. The WiFi in my room isn't good, but Mataji and Bhagwan probably helped me or did this miracle to avoid me from getting in trouble. Mataji and bhagwan help us when we need Their help and sometimes they let us solve problems on our own! I Love You Bhagwan and Mataji! Jay Sairam! Jay Badha Bhagwan! Jay Badha Mataji!
Experiences With Baba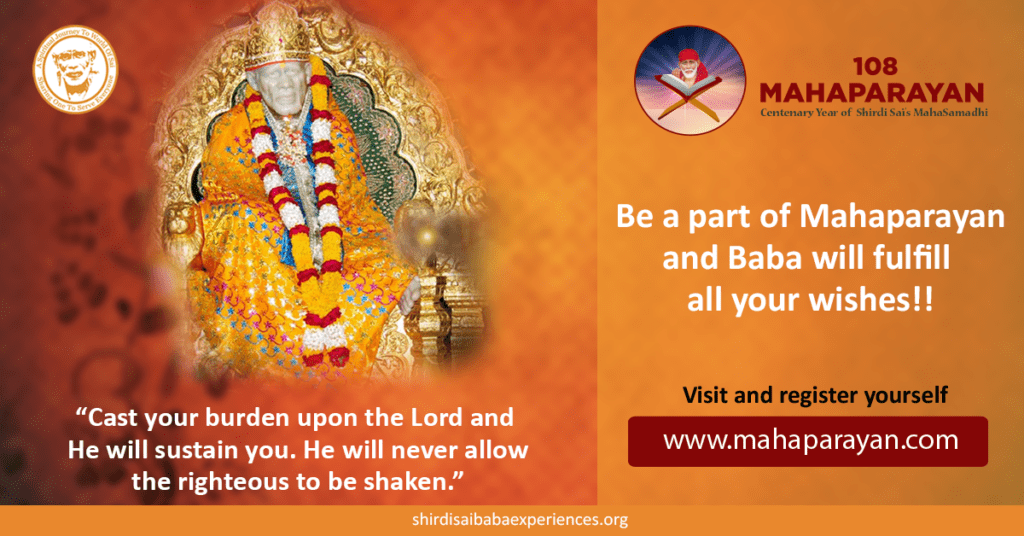 Anonymous Shirdi Sai Devotee from India says: I'm a Sai devotee from Hyderabad. I'd like to post two of my experiences with Baba. Around April 2019, we shifted to a new house where I had to buy all the furniture like a sofa, refrigerator etc. I looked on Amazon but the prices were high. My budget was overshot. I remembered Baba and did Sai smaran and felt it would be good if I got the things I wanted at a lesser price. On Sri Rama Navami, I checked Amazon and Flipkart and the prices were almost 25% less. Normally there will not be any sales on Sri Rama Navami, I believe it was Baba's leela that I got what I wanted. The next day, prices were increased.

The second experience: In 2014 I believe I went to Shirdi via train. I suffered from loose motions while travelling and it was very difficult for that night (it was an overnight journey). With Baba naam smaran, I somehow managed. Then in the morning, I was worried how the darshan would go because of my motions. But I remembered Baba and took a medicine that I bought in Shirdi (last night also I took medicine but I did not have any effect) and my motions had stopped. With Baba's blessings, I had a very good Darshan. Om Sairam Om Sai Samarth!
© Shirdi Sai Baba Devotees.com – Member of SaiYugNetwork.com
---