Download Sai Baba Daily Calendar with Images
Anonymous Shirdi Sai Baba Devotee from USA says: Dear Hetalji, I feel blessed to share my previous experiences, and now I hope that this one also reaches out to devotees. I want them to know that miracles do happen with faith and perseverance.
I'd like to share a couple of incidents that happened recently.
First, a family member's daughter wanted to remarry, but my parents completely disagreed. This led to a division and disturbance in the family. The guy left his two kids and wife and wanted to marry her. She was also excited to marry him and move to Canada. However, she understood the pain and feelings of other family members, which dragged the situation for a full year. They had to apply for a marriage certificate during the COVID-19 pandemic. In frustration, the girl tore all her college certificates and degrees in anger. She wanted the elders' blessings, but nobody budged. I prayed to Lord Shiva and Sai Baba, whom I call ShivSai, to help bring peace to the family. I visited them last year when my father became severely ill, and I also visited Shirdi for Sai Baba's blessings. I could go there without any problem, and I prayed to Him to help us. Suddenly, after 15 days, during a casual conversation, we asked the girl about her plans. She said that she had decided not to marry the guy because she could not see her family suffering. I was sad for her but relieved that she understood the situation. It was ShivSai's blessings that saved our family, and our reputation was restored.
Second, my son lost his wallet while driving back from the gym. He forgot it on top of his car while putting gas in it. He drove for ten minutes without realizing that he had lost it on the highway. My husband and younger son were supposed to travel in two days. If my older son had lost his wallet, it would have caused a lot of tension and paperwork. I asked my son to keep looking for it, but it was getting dark soon. I told my husband to go to his place and help him look for it on the highway. At first, he hesitated, but he later agreed. While they were on the highway, I prayed to Sai Baba and Hanumanji. I was already stressed because of my sick father's hospitalization, and now my son losing his important documents in his wallet added to it. I called my local Sai Baba temple priest and asked him to pray. He said not to worry and that my son would find it in 15 minutes. He also said that it was somewhere on the highway but near his car. My son had already driven back and forth so many times, but he couldn't find it. By the time my husband reached him, my son had found his wallet on the highway road, thrown here and there so many times due to the number of cars that hit it. He lost one card that he had canceled earlier, thinking that his wallet was lost. However, he recovered the rest. It was on the side road of the highway, far away from his gym and apartment, in the middle of nowhere. He called me saying that he had found it. I informed the priest and thanked Sai Baba, as I had promised to post my experience if he found his wallet. It was a blessing. I told my son to stay calm, keep looking for his wallet, and pray to Sai Baba for help, and the result was unbelievable. Jai Sai Ram.
Third, Here is another experience that I had while my husband was visiting India. I didn't want my parents to feel pressured because of his visit, as my dad was being cared for by a 24-hour nurse. My husband said he would come to visit them with his brother. However, I didn't want anyone else to see my dad in this condition, except for my husband, who could entertain them when my dad was not well. I didn't feel it was right to expose my dad to others. I prayed to Sai Baba for His help and asked Him to allow only my husband to see him. And guess what? Something happened and my husband changed his plans and visited two days before leaving India. I was glad he changed his mind. I promised to share my experience. Jai Sai Ram.
Fourth, And finally, a very recent incident happened while I was traveling back home from Florida with my husband and a few friends. Everything went well, but once I reached home, I realized that I had forgotten my phone in the side pocket of the airplane seat. It was already two hours since we had landed, and I wasn't aware that I had forgotten my phone. It was too late to go back and retrieve it. I was really sad, and my husband thought it was careless of me to forget it. I didn't know what to do and kept quiet. But I requested him to call the airline and at least find out if it was possible to retrieve my phone. So, he called the airline, and they asked for an email and a description of the phone. They said they would inform us in two to three days if they found it; otherwise, it was lost. I kept praying. I was tired from the trip and this incident. I didn't hear anything until the next day. I called my office and told them that I would work remotely that day. In the afternoon, my husband received a call to retrieve the phone. So, we went to the airport and saw that it was not my phone. They said maybe it was lost, or we should wait for another day. The next day at 6 pm, my husband received another call. So, we went to the airport again, and yes, it was my phone. I promised Sai Baba that if I got my phone back, I would share my experience. And here I am, sharing all my recent experiences. Sai Baba was so generous and helped me. I wish he could resolve all my other problems and bless me with the wishes that are still unanswered. My dad was diagnosed with Parkinson's, and after being vaccinated, he is now under 24-hour nurse supervision. His whole body is experiencing issues now, and our whole family is under stress. As we were so dependent on our dad, it's heartbreaking to see him in this situation. However, my mom is staying strong, and my siblings and I are trying to stay strong as well. But seeing my dad in this situation is very difficult. His enemies are enjoying seeing him this way. If Sai Baba can revive him and get him back to being healthy as before, I will appreciate it and share my experience again. With all Shraddha and Saburi, I pray to Him to help me and my family stay blessed and safe and bless everyone who remembers Him. Sai Ram!
Please Hetal ji, do not post my name, but do post this article and pray for my family. Sai Ram.
Thank you!
The Blessings Of Sai Baba – A Devotee's Experience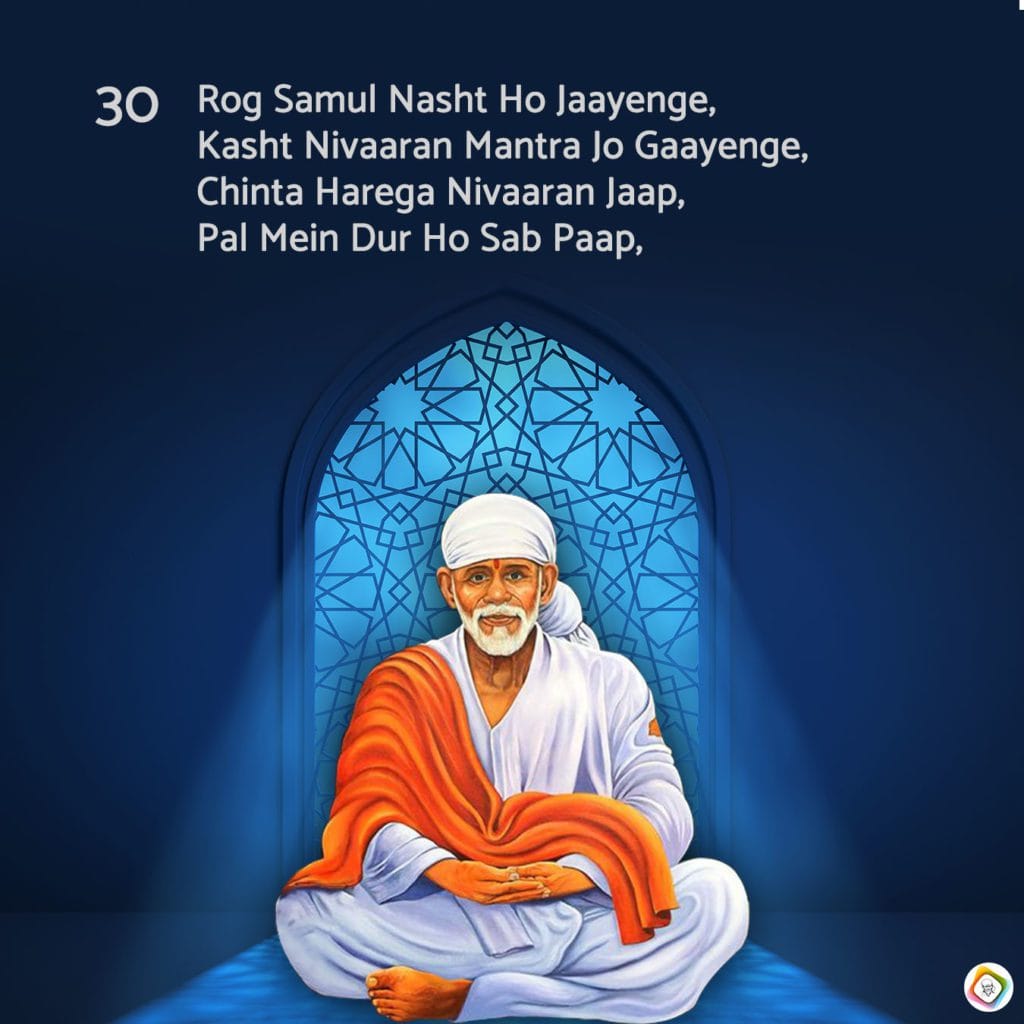 Anonymous Shirdi Sai Baba Devotee from India says: Om Sai Ram 🙏🙏🙏 I want to thank everyone who is working on this blog. Really, you people are doing great work. This is like modern Sai Satcharitra. Whenever I read the stories on this blog, I feel very happy. I feel like Baba is beside me. I get so much strength, and I feel like there's no need to worry about anything. Our Guru is there to remove the blindness from our lives. We are very lucky to have this Guru in our lives. Thank you very much, Baba, for everything. 🙏🙏🙏 Without you, I can't imagine my life. Everything is your Biksha to me. Without you, I could have ended my life only. Only you held my hand, and you have taken care of me like a mother and father. Baba, it's my humble request, please be my Guru and help me to complete the course for my career.
Today, I want to share an experience of how Baba blessed my son. Recently, he started school, and one day he started vomiting suddenly. I didn't understand why he was vomiting. He didn't have any food. I felt very sad, and I couldn't see him like that. I chanted "Om Sai Rakshaka Shranam," and I asked my friends. They told me that it may be a stomach bug because he started going to school recently. I was worried, and I prayed to Baba that it should not be a stomach bug. Baba heard my prayers, and by the next day, he was doing better. Thank you very much, Baba. If it were a stomach bug, I wouldn't have known how to deal with it. Thank you very much, Baba. Baba, please bless my husband with good health. I don't know why he is experiencing left-hand pain, and no doctor is finding the exact cause for that. Baba, you are the doctor for us. Please make him feel better. Baba, please bless us all with good health. 🙏🙏🙏
Sorry, Baba, I am submitting this experience a little late. Please forgive me.
Om Sai Rakshaka Shranam 🙏🙏🙏
Om Shirdi Vasaya Vidahme Sachitandaya Dhimahi Tano Sai Prachodayat 🙏🙏🙏
Sai Baba's Blessing Helped A Retired Couple Find A New Tenant For Their Rental Property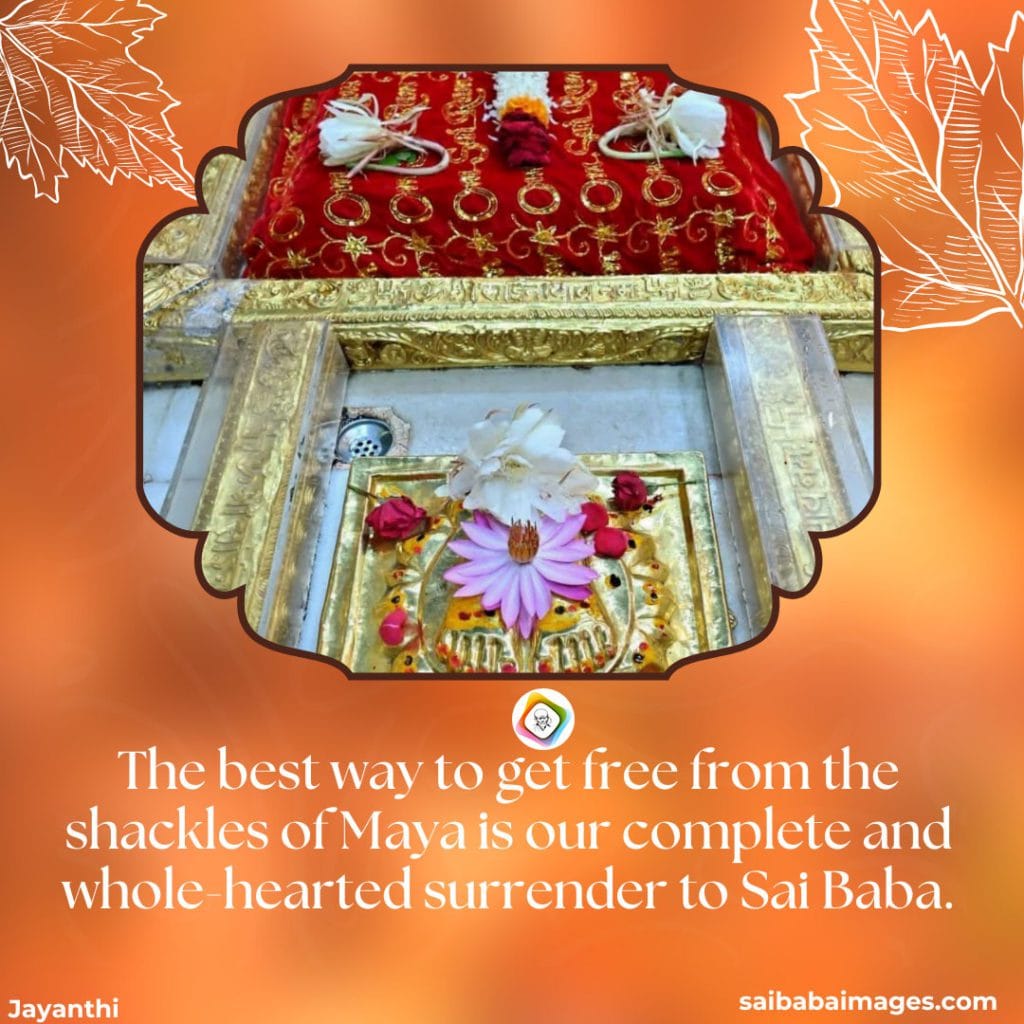 Anonymous Shirdi Sai Baba Devotee from India says: Dear Hetalji, Om Sai Ram. I am writing to share my recent experience with Sai Baba. I request you publish this anonymously.
One of our rental properties became vacant earlier than expected and the tenant refused to compensate us for the short notice. He even cited legal advice and the opinions of neighbors to justify his actions, claiming that he was being overcharged. He threatened to hold onto the property until the legal case was resolved if we pursued legal action against him. Although we were hesitant to take legal action, Baba advised us through chits to avoid it, knowing how long legal proceedings can take in India.
As retired individuals with school-going children, we rely on rental income to sustain ourselves. The property was handed over to us in a bad condition, with broken taps, burnt motors, and extensive holes drilled in the walls. Despite this, we took over the property with Baba in our thoughts and spent a considerable amount from our savings to refurbish it.
We listed the property on various websites and were able to find a new tenant who agreed to our terms in a timely manner, thanks to Baba's grace. Although there are other similar properties available in the same society for a lower rent, the new tenant was attracted to our property. We promised Baba that we would share our experience once we found a good tenant, and now that we have received an advance and sent the agreement to the tenant, I am writing this.
Ananth koti brahmand nayaka, Raja dhiraaj yogiraaj parbrahma, Shri Sachianand Satguru Sainath Maharaj ki Jai!
A Divine Intervention: How Sai Baba Helped Find A Lost Bracelet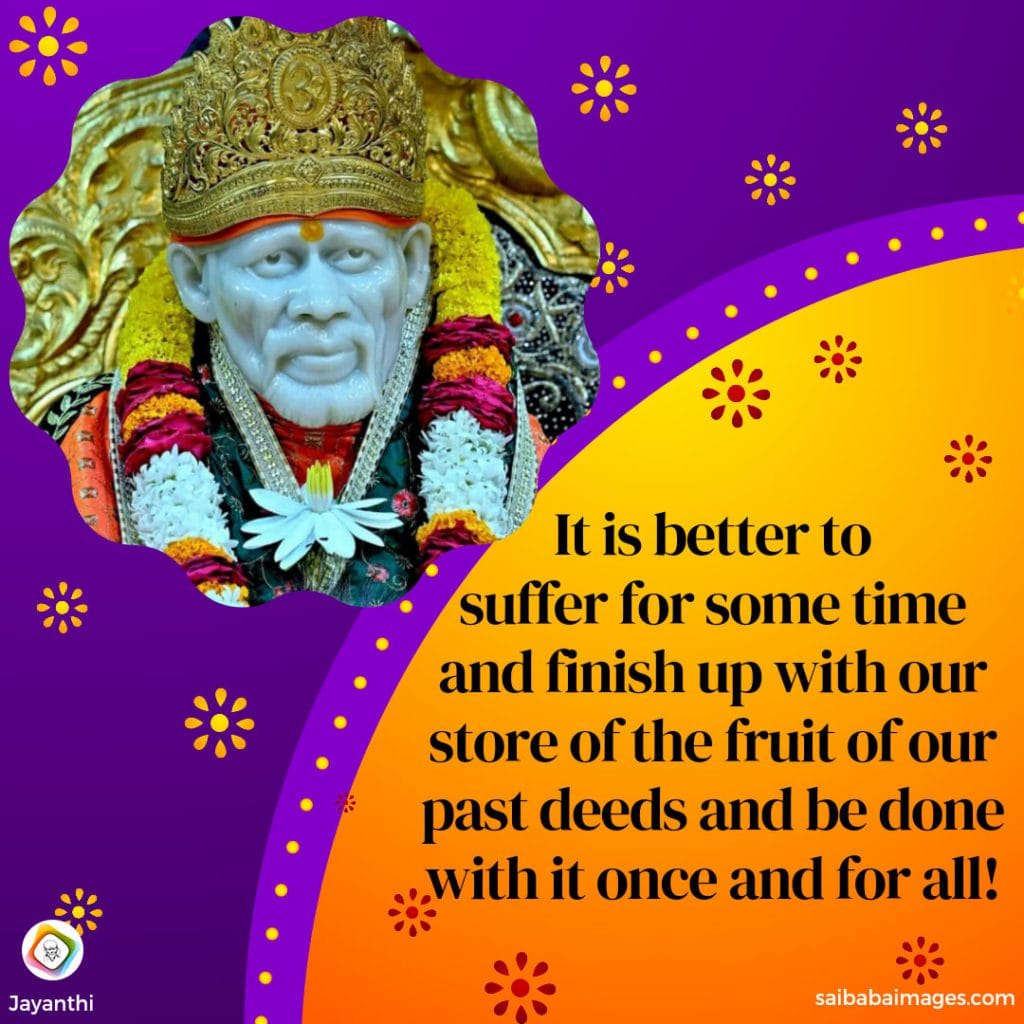 Anonymous Shirdi Sai Baba Devotee from India says: Hi, I would like to remain anonymous. Firstly, I would like to express my gratitude to Hetalji for providing this platform. Reading the experiences shared on this platform always feels like Direct messages from Sai Baba Himself. Today, I am here to share a miracle that occurred in my life involving my lost bracelet, which my mother had gifted to me during my wedding.
One day, while planting trees on the lawn, I lost my bracelet. My family and I searched for it for over 18 hours. We were worried because a thunderstorm was approaching, and if we didn't find it before the rain, my bracelet could have been carried away by the rainwater stream. However, thanks to the grace of Sai Baba, my husband was able to locate the bracelet while searching. This was nothing short of a miracle, and we are truly grateful to Sai Baba for helping us in finding the bracelet.
Thank you, Sai Baba, for Your immense grace and blessings upon all of us.
Thank you.
Sai Baba's Miraculous Blessings: A Devotee's Experience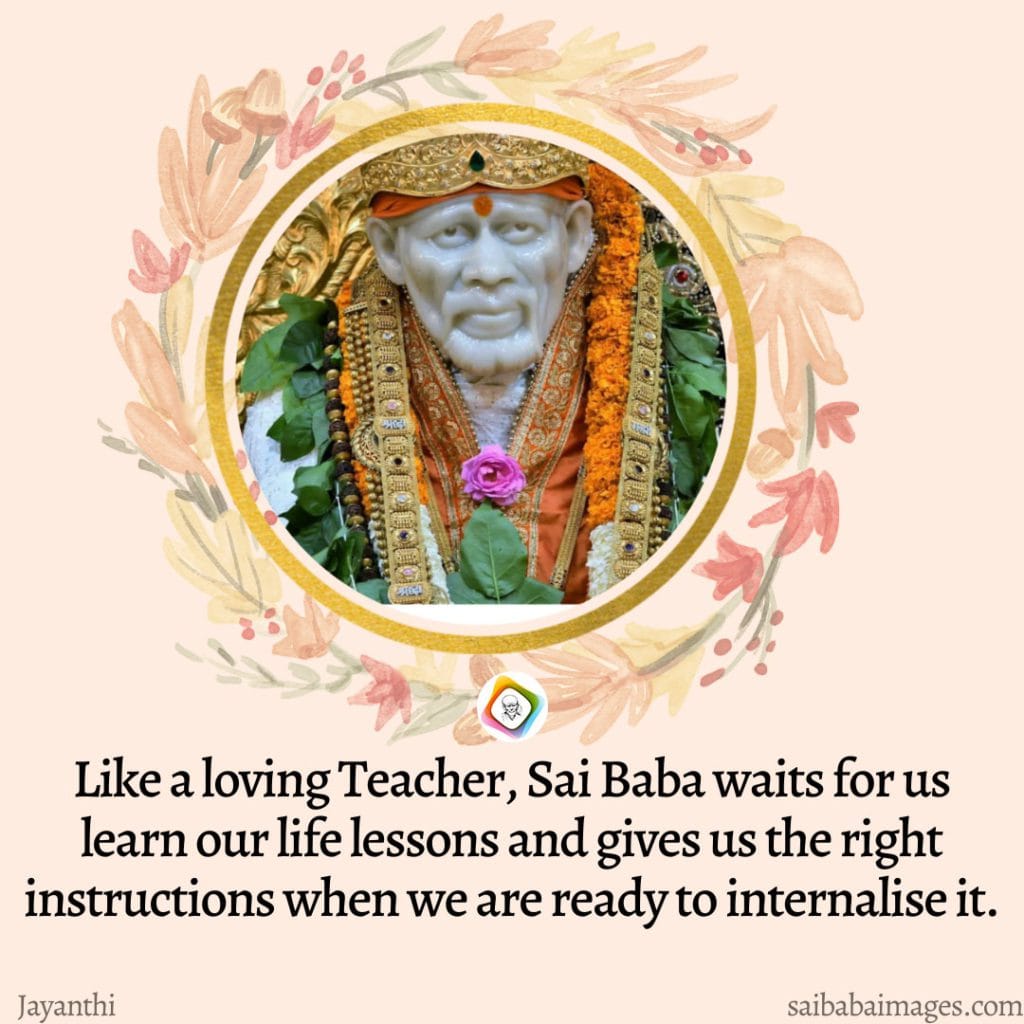 Anonymous Shirdi Sai Baba Devotee from India says: Om Sai Ram. I am a devotee of Sai Baba from India. I sincerely pray to Baba for my daughter's health and visa, and with Baba's blessings, everything happened. There was a problem in my daughter's eye, and it was a very sad day because the doctor said it couldn't be treated in India. So the whole family was very upset, and I was praying to Baba that I would do fasting for nine weeks. Then, the doctor who checked her referred us to another doctor, and when we went to the doctor's room, I saw Baba's photo there. Each and every word she told me, I felt was Baba's word. I couldn't control the tears from my eyes. Then my daughter got treated, and she was okay.
My daughter applied for her higher studies abroad, and she was waiting for her visa. There was a delay in the verification certificate from the passport office. So I went with her, sincerely praying to Baba. Suddenly, an auto came in front of me with Sai Baba's photo. While waiting for my daughter, I was walking in the parking area, where I was surprised to see a Baba temple. There, I felt happy and prayed to him that my daughter should get the certificate that day, and she did. Again, my daughter was very worried about the delay in her visa. I thought and prayed to Baba that I would write about Sai Baba's miracle in my life. She got the visa, and she is now in the place where she wanted to study.
Baba is always with me, helping me to overcome all my difficulties. I know I will be even happier in my life with Baba's blessings. I am thanking Sai Baba for his grace!
Sai Baba's Blessings Bring Job Opportunity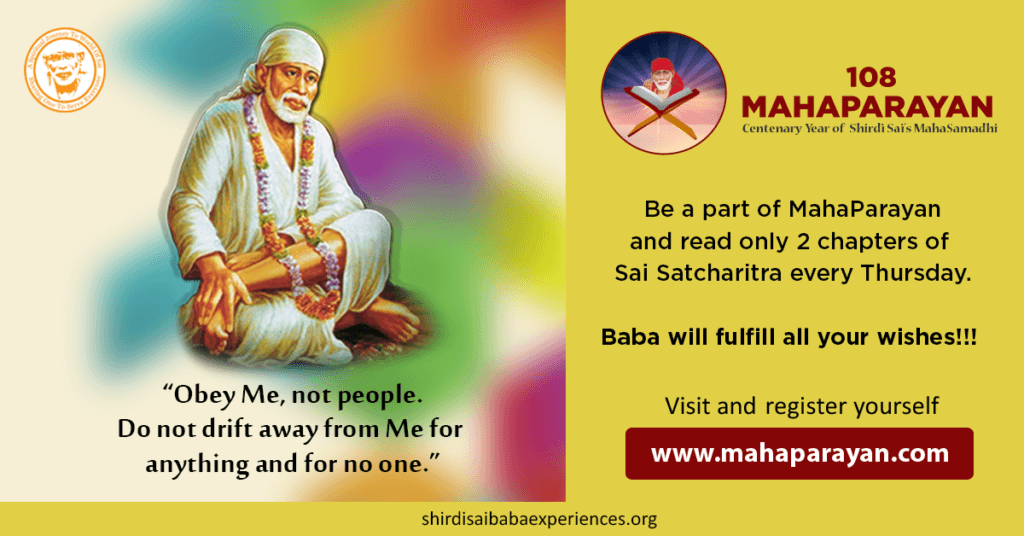 Anonymous Shirdi Sai Baba Devotee from India says: Thank you to all those who are maintaining this holy blog. Sai Baba, today it is You Who is making me write this experience. There are so many experiences with Baba that I missed writing about here, but this one I promised to share, though it got delayed. Sorry for the delay, Baba.
Yesterday, the training started, but I was not willing to go. As usual, I was praying that one lecturer should not come as he was so sarcastic, and it didn't feel like I would learn something. But surprisingly, he was there, and I prayed to Baba that nothing should go wrong. He was pointing out to the ones sitting next to me, but not me. Lastly, he asked me a question, but I knew the answer, so he didn't say anything. Thank you, Baba, you know how important that situation was for me.
Baba, I know that with your blessings, I am in this stage. Please bless me with a job, Baba. My total faith and patience will be in you, Baba.
Om Sai Ram.
Om Sai Rakshak Sharanam Deva 🙏🙏
Om Rajadhiraj Yogiraj Parabrahma Shri Satchidananda Sadguru Sainath Maharaj ki Jai 🙏🙏
Om Shirdi Vasaye Vidhmaye Satchidananda Dhimayi Thanno Sai Prachodayat 🙏🙏
OM SAI RAM 🙏🙏💕💕
---
More from SaiYugNetwork.com