Sai Baba Is Always There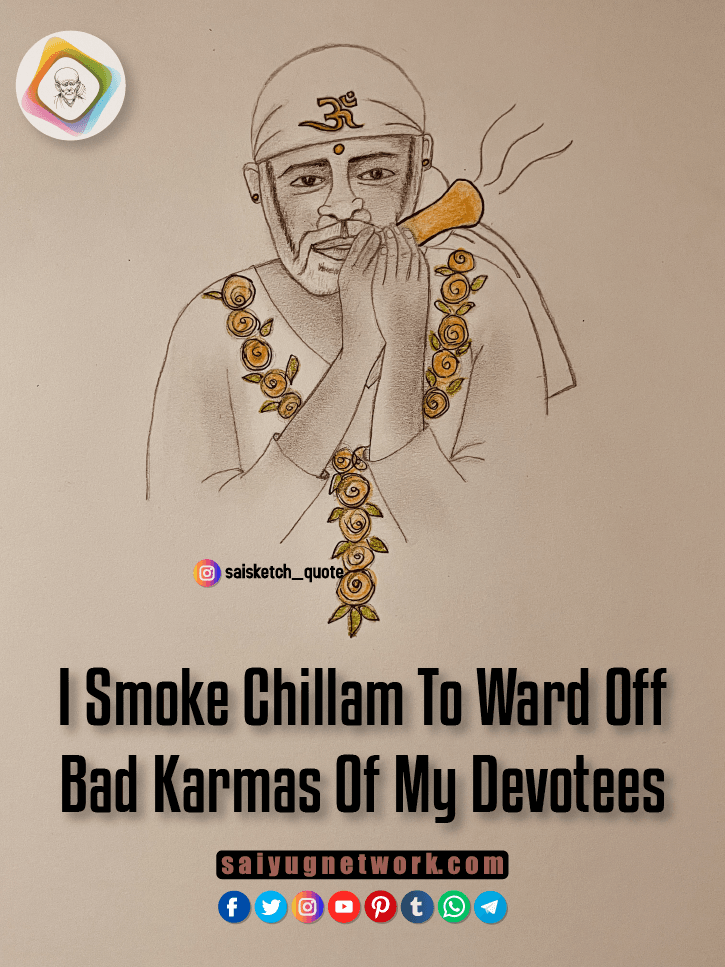 Shirdi Sai Devotee Preethi from Germany says: My name is Preethi. Baba is everything for me and my family. Without Him we would not be here.
Greetings Hetalji. I have shared a few of my experiences here and wish to post more about Baba's leelas. Thanks for this wonderful platform.
We are living in Germany and during these summer holidays we planned for a short trip from our place to my husband's friend's place for which we had to travel four hours by train to and fro. I have gallbladder stone issues and for the same I am praying to Baba to cure without any surgery. Please keep me in your prayers. Two days before our trip I was suffering from dysentery and bloating problems. I was afraid that because of me the trip should not get cancelled since my kids and hubby were so excited about the trip.
My only Saviour is our beloved Sai and so I prayed to Baba like, "On behalf of me the trip should not get cancelled; right from starting here and staying duration and again returning back to home during all these period, Baba You have to protect me and I should not feel any health discomfort till our trip gets over." And with Baba's grace I never felt any discomfort or health issues. Without any problem we went on the trip and came back safely. Also our train journey to and fro went smoothly with kids. There we have Our Sai's Mandir and due to Covid we could see Baba through the window only for a few minutes. But again with Baba's grace we were able to see Baba's evening aarti and we offered coconut and they accepted (as due to Covid restrictions I was afraid whether they would accept or not.
I prayed to Baba that You should accept our offerings and that temple lady said that they would keep under Baba's feet. I was crying while aarti was taking place as you all know tears will roll down while seeing Baba itself. Divine feeling it was! They also offered chocolates as prasadam and again they called me and gave me some chocolate biscuits and asked me to distribute it to other few devotees who were standing with us. I was so happy that Baba made me distribute. With Baba's grace our trip and Baba's temple visit went well without any hassles and came back safely. As I promised I am sharing my experience here.
Please Baba, always be with us and everyone. Please protect the world from all the deadly diseases.

Om Sairam Om Sai Sri Sai Jai Jai Sai.
Sai Maa's Miracles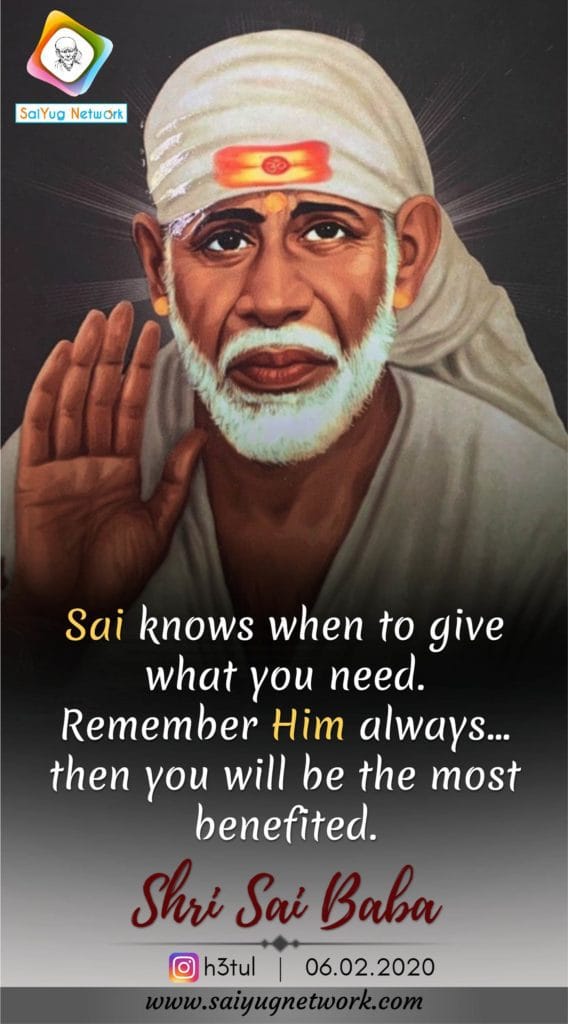 Anonymous Shirdi Sai Devotee from India says: I am an anonymous devotee of Lord Sai Baba from India. Please don't reveal my name either. Thank you to all who are maintaining this blog.
Coming to my experiences, I was reading Sai Baba's blog and suddenly I noticed that some part of my head was in pain. I was not even able to touch that. Since I had not experienced any accident in my head, I felt very bad and started thinking negatively about it. Then I prayed to my Sadguru Sainath Maharaj to reduce the pain and prayed to Him that He was my only doctor and suddenly the pain started reducing and by next morning it had reduced completely. Thank You Baba. Baba You're the world's best doctor.
Coming to my next experience, which is today 15th March, I started my first Mahaparayan and for the past few days I was very tense because of the exam problem. I needed to go home but because of the bus strike I wasn't able to go. In spite of all these, today on my first Mahaparayan day I was blessed by Baba as He came in my dream as a name in bangles. I saw that my ATM was blocked due to some problems and so I was not having cash with me but it was not arranged in my dream. I asked someone for money but they gave me some glass bangles and said to go from here but as soon as I took the bangles from them it turned into gold ones and there also it was written mere Sai upon those bangles. Then I got up.
I was really in a good mood today. My lab exams were also there today. I was really worried about it as I wasn't prepared for it, so asked for a particular experiment to come and I prayed that if the exam goes well then I will post my experiences on the blog. So miracles of miracles, my exam went well and today I got news that some private buses were going to my city. Previously I was thinking about going for a train but I never even had stepped in on a railway station; so I prayed to Baba. Then on Thursday only He showed His miracles and saved me. Please Baba, I want You to be present throughout my journey. I am sure that You will be there with me and guide me in every procedure before going home. Everything was completed without even a slightest problem all because of my most merciful Maa. Baba, thank You for all this Baba. I want all my family members to be safe and healthy as they are facing gastric problems. Keep my mom safe and healthy and support my Pappa. Protect all, thank You so much for everything Baba. Love You lots. Om Sai Rakshak Smaranam Jaya Jaya Sai Namo Namah.
Baba's Miracles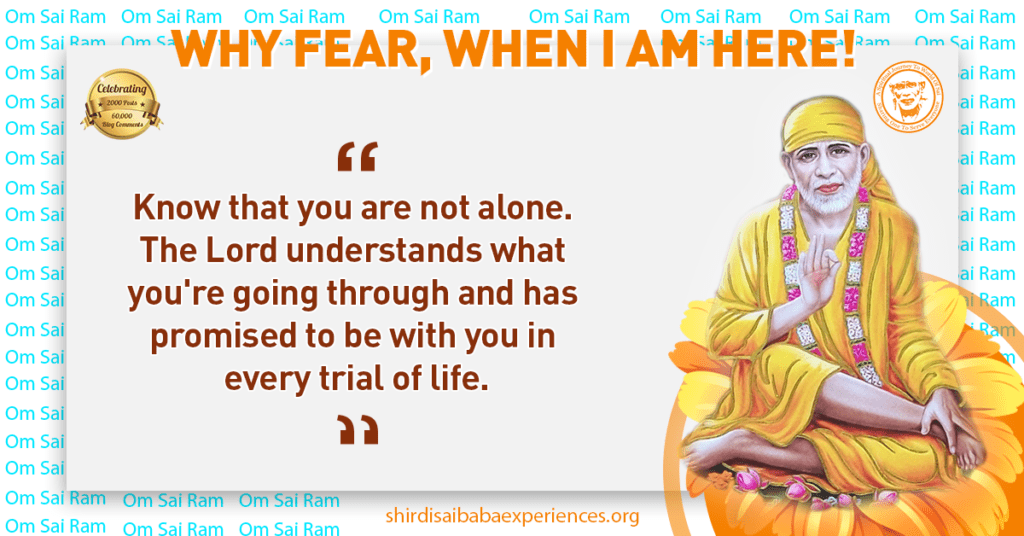 Anonymous Shirdi Sai Devotee from India says: Thanks to Hetalji and team for this blog. It is nice to read and share our experiences.
Baba, thank You for guiding us and showing us the right path. Please bless my husband and kids, mom, sister, brother and their families. On behalf of everyone, I apologize for all our mistakes.
Here are few experiences:
My son ate and drank something. Then he suddenly developed stomach pains, got scared and prayed to Baba. He slept for a couple hours and felt better.
He went on an intense camping trip with his Boy Scouts for 17 days. It was his first time and was hesitant and scared. Thanks to Baba, for making it a good experience for him.
Thanks to Baba for my husband's and sisters' safe travels. We planned a surprise party for our son and with Baba's blessings, everything went smoothly. We are planning to have a pooja, we pray Baba that everything goes well too. Baba, if I have forgotten to post anything then please forgive me. Please shower Your blessings and continue to guide us on the right path. Please bless us with good health and happiness. Om Sairam!
Baba's Presence
Anonymous Shirdi Sai Devotee from India says: Late in the month of April, 2021, I was feeling unwell but never thought that it could be Covid. Since, it was lockdown, I told about my symptoms to one of my colleague. He said that I was infected with Covid and should consult a doctor.
In the month of April, since Corona was at its peak I was not able to find any good doctor to consult. So, that colleague, who was already infected and had ideas about the medicines, guided me to buy medicines accordingly. Later my husband and my four year old son also got fever and were positive along with me. We had nobody to look after us. I prayed before Baba to cure us specially my son and husband without any complications.

It was because of Baba that we sailed through the situation comfortably and without any complications. Baba guided us through that colleague to start the medicines on time. Thank You so much Baba for Your timely help.

Baba, I know half of my problem will be solved if I resolve my anger issues. Please help me with this. Please be with my family. Baba, You are the only true Guardian we have. Jai Sairam.
Thanks To Baba For Job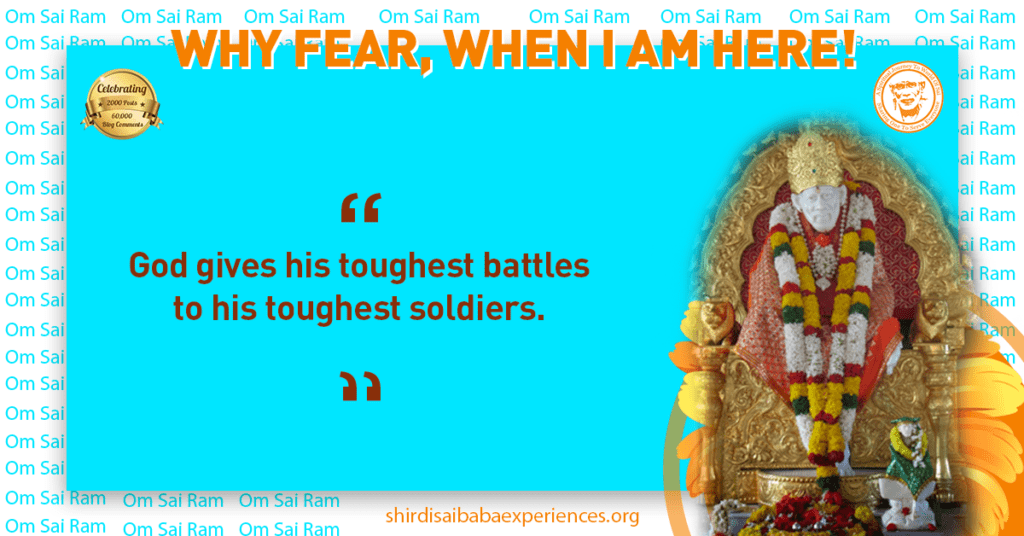 Anonymous Shirdi Sai Devotee from the UK says: Om Sairam! I am one of the beloved Baba's devotees who has received His blessings in many ways.
I have experienced various miracles of Baba in my life and I would say this is the first one that I am posting here. I was looking for a job after a break of 12 years and it was very difficult for me to find one especially during the pandemic. I almost quit looking for jobs and lost hope that I would get one. I usually read this modern Sai Satcharitra once in a while. I come across a devotee's prayers of getting a job after chanting prayers "Om Shree Sai Tirthaaya Namaha" for 108 times everyday within three to four weeks.
I was skeptical in the beginning as that was the first time that I was hearing this chant but I am glad that I did chant the slogan for 108 times everyday and I got a contract job for three months within a month. Also my cousin who was looking for a job for one and half years also got one within the same month. I really wanted to thank Baba for His mercy on us. Thank You so much Baba. Thank You for this opportunity.
Baba's Blessings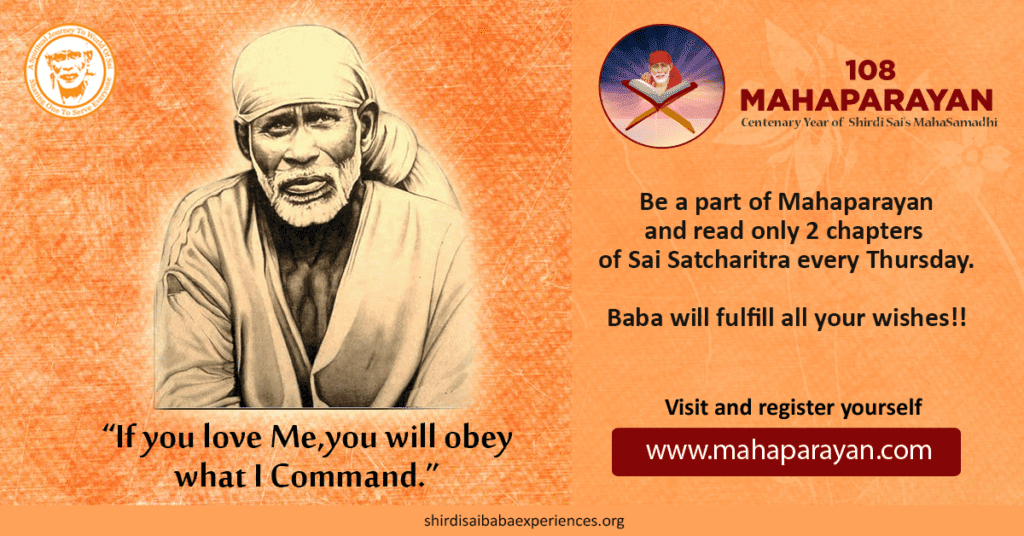 Anonymous Shirdi Sai Devotee from USA says: Namasakaram to all Sai devotees and a big thanks to Hetal mam and team for the wonderful service.
Please keep my details anonymous. During the beginning of this year my periods were irregular. I was praying Baba to help me and started applying Udi to my stomach and drinking It. By His grace my periods are regular now.
Thanks is a small word Baba, for what all You have done in my life. I know You don't expect anything from us but You want us to help people in need. Please give me an opportunity and guide me how to proceed further.

Thanks Baba, please bless me so that I should not speak or think ill about others and I should always remember You in each and every moment of my life. Sai Sai Sai
More from SaiYugNetwork.com
© Shirdi Sai Baba Devotees.com – Member of SaiYugNetwork.com