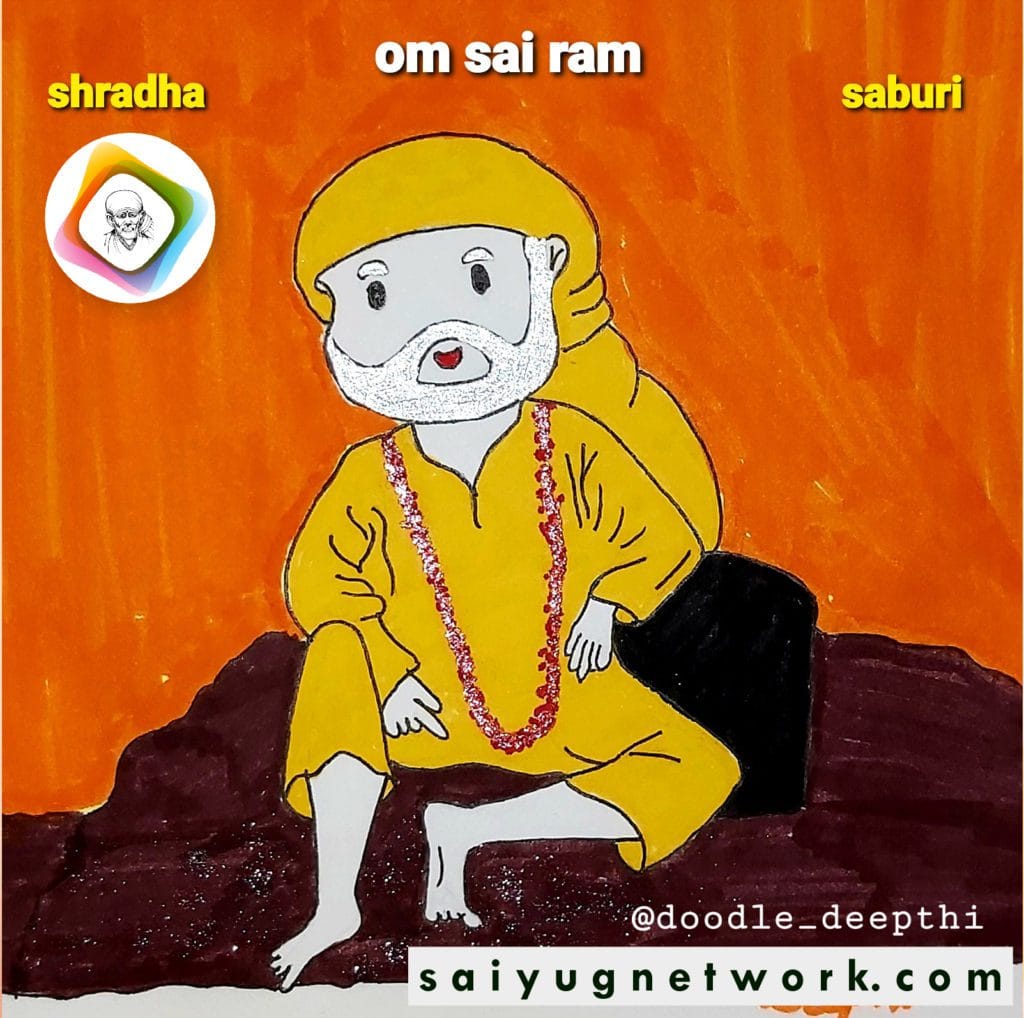 Anonymous Shirdi Sai Devotee from India says: Thank you to all the team for creating and maintaining this website. My pranam to Hetal Di.
I keep thinking about how fortunate I am, for Baba has accepted me in this life and beyond. He has been holding me through so many ups and downs, and every time Baba (my father) is there to protect me.
This website is like Baba talking to me, sending answers to my daily life queries, and I am eternally grateful to all the team involved to maintain this website. Even before my prayers are answered, I usually mentally start preparing how to write experiences on this website after Baba blesses me with the best possible outcome as per His wish (which is the best, more than I would have imagined). Since the last 2-3 months, I have been going through lots of big and small disturbing incidents in my life. Then a few days ago, Baba came in my dream and instructed me to write His miracles/ blessings on this website. He even narrated some experiences for me to write. When I woke up, I was trying to remember what Baba said. One of the miracles, which Baba instructed although I was planning to write in the next few days, but Baba reminded me to write now. So I am writing today.

1. Baba showed me how He saved us even when we didn't realise the danger. We live in the UK, and recently relocated to India in COVID time. I was very insistent for my husband to give our house in the UK for rent before coming to India, but due to COVID, we just locked it and came to India. Though I was upset about the house being empty for the last four months, I surrendered to Baba for Him to decide what's best for us. Baba told me in the dream that He saved us by stopping us from giving our house for rent. Due to Covid, many tenants have not been able to give rent, and the government has made a rule that you can't ask tenants to vacate due to COVID. So if we had given on rent then we would have really suffered. Till Baba explained to me in the dream, I didn't realise that Baba saved us from this suffering. Thank You Baba for Your limitless blessings. Teach me to surrender fully.

2. Other Blessings:
One of my dogs – an eight months old puppy, recently became very, very, very unwell. He was on death bed. He was my son's birthday gift, and really like a brother to my son. He started having diarrhoea full of blood and vomiting, 20 times in a day. Vets were not keen to treat him and said that he would probably die as he got very deadly canine parvovirus. I applied Udi, managed to keep him clean, and gave him saline at home after Baba blessed me to find his vein to put in a needle and give saline every day.
On the fifth day, my husband also gave up and said that it was very painful for the puppy to survive like this, so we should put him to sleep. I sat next to him every day, and kept chanting Om Sai Rakshak Sharnam Deva and kept saying Baba Baba in His ears. He would just look at me with His sad eyes. But Baba encouraged me to intensify his treatment. I am a doctor, so I gave him 6-7 injections and three saline bottles twice daily and on the seventh day, he looked slightly better. Now two weeks later, he is running and jumping and even vets are totally surprised with his recovery. Before his recovery, I had a dream with him running around and playing, and Baba blessing me with his hand on my head.

3. Another Baba's indescribable blessing- Baba would make me write soon.

Baba, no more words left to describe Your blessings You shower on all of us. I keep making so many mistakes, but You have always kept Your word of loving me always. Baba, Koti koti pranam, and Let me be dust under Your feet…. Baba, help me surrender to You fully!
As Shyama said: let our faith always be wide awake on Your feet. Om Sairam
Sai's Hand On Devotee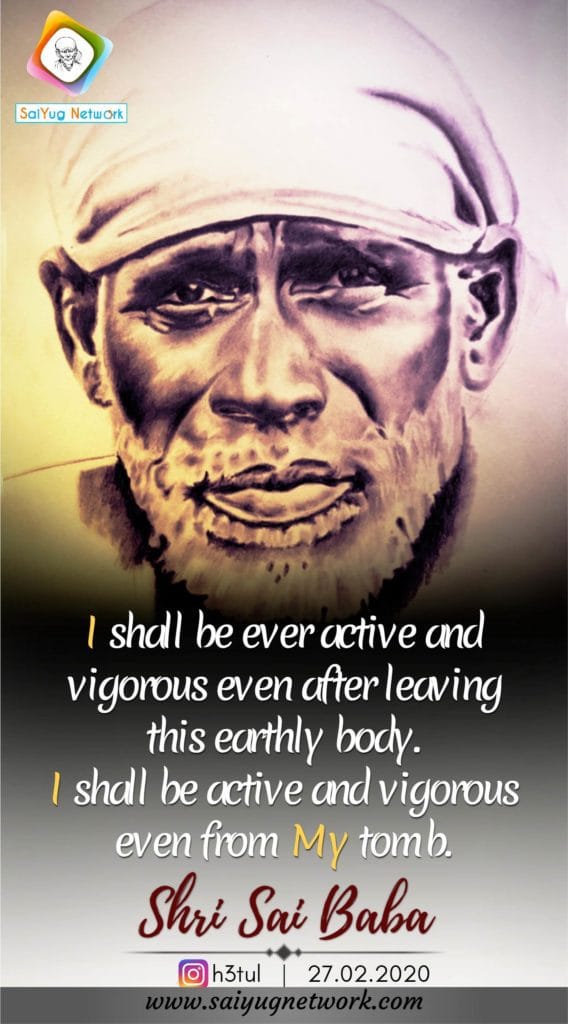 Anonymous Shirdi Sai Devotee from India says: I am a working woman from Chennai and Sai Baba is my Saviour and my lifeline.
It's been a miracle right from the way I went into Sai Baba's shelters. I am a Hindu, married to a Christian and he was the one who pushed me to Sai Baba. It's been since then that our family has been under His shelter. Week after week I got some good news on Thursdays. My son was born on a Thursday. I generally believe that nothing can go wrong for us on a Thursday.

In the month of April, both my husband and I were infected with Covid. My children were with us for four days before sending them to my brother's house. Baba's grace was on us that my husband had 40% lung infection but yet we both recovered in home isolation. Day and night I was only remembering Sai and chanting His name. I could sleep only after hearing His songs. I always remember that when I am on a cliff, either I fall down or I fly, in both the situations Baba is there to rescue me.

I speak to Him, ask Him questions and rightfully demand whatever I want, but when I go to a Sai temple and see Him, my prayer is that my family should always be under His shelter.
Baba Saved Devotee's Mother From CoronaVirus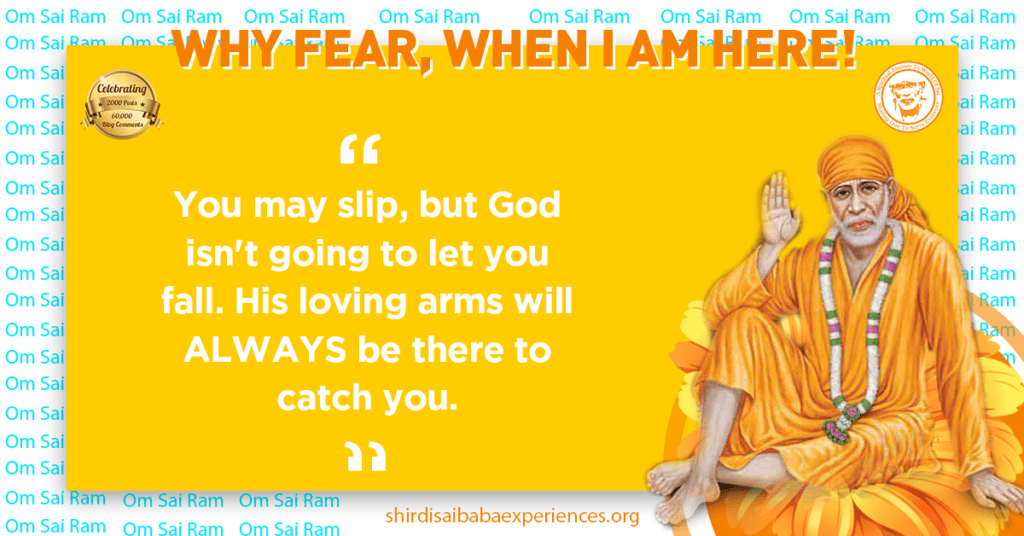 Anonymous Shirdi Sai Devotee from India says: Baba is our ultimate saviour. First of all I am thankful to this site for giving us a platform to share with all Sai Baba devotees their experiences, giving hope and love to each other.
Now to begin with my experience, my entire family is a Baba bhakta. I consider Baba as my big Brother, Teacher, Guide, Friend, and above all my Mother. We all know whatever the situation may be Baba will always come to our rescue. Just we need to have enormous faith in Him. One night I was going through some of the experiences on this site and suddenly (not suddenly but for sure as Baba's blessings) I came across an experience where Sai Rakshak mantra was mentioned during the period of this pandemic. I just wondered why I am getting this message. But Baba, as He is always warning us and safeguarding us; gives solutions even before the commencement of danger. The very next morning I got a call from my father that my mother's oxygen level was dropping to 93. I immediately called my mother and told her to recite the Sai Rakshak mantra as much as she could in her breath. She immediately started chanting the mantra. She was shifted to the hospital. And with the grace of Baba her oxygen level improved gradually and now more than 14 days have passed, she is alright. I have full faith in Baba that she will be totally fine soon with His grace. I made a vow that I will share my experience with Baba's children on this site; a small promise that I made to Baba. Bow to Shree Sai peace be to all.
Baba Our Saviour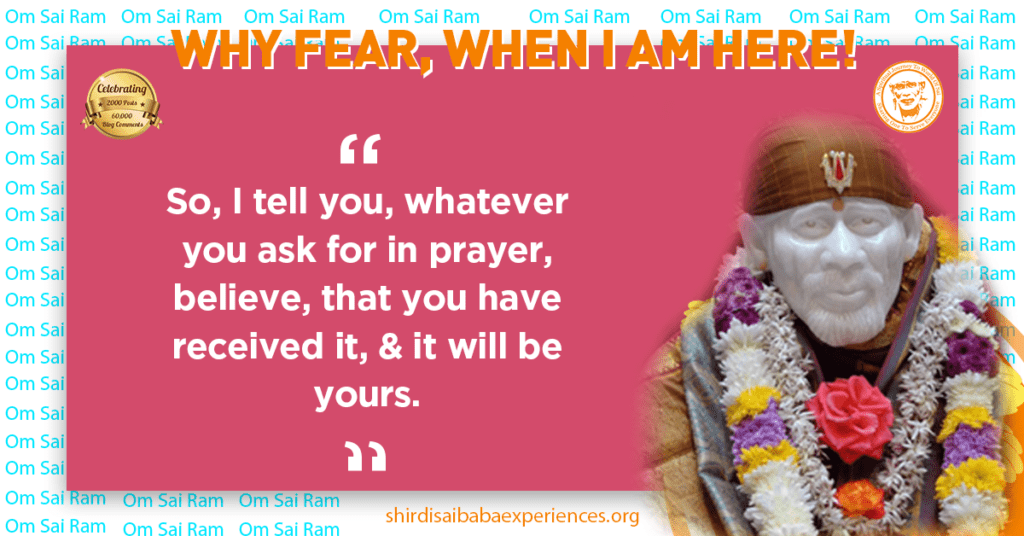 Anonymous Shirdi Sai Devotee from India says: Om Sai Rakshak Sharanam Baba
Om Sairam. This is my second experience. Thank you Hetalji and team for this wonderful Sai Satcharitra. I try my level best to read the experiences every day. It gives me a lot of motivation and positivity in the midst of a crisis.
Coming to my experience, my driver was not feeling well. I got shaken-up and was suspecting Covid. I prayed Baba for help and promised to post here if the result found was negative. By Baba's blessings the result came out negative.
Anantkoti Brahmaand Nayak Rajadhiraj Yogiraj Parambramha Shri Sachidanand Samarth Satguru Sainath Maharaj Ki Jai. Jai Sairam.
Baba Made Report Negative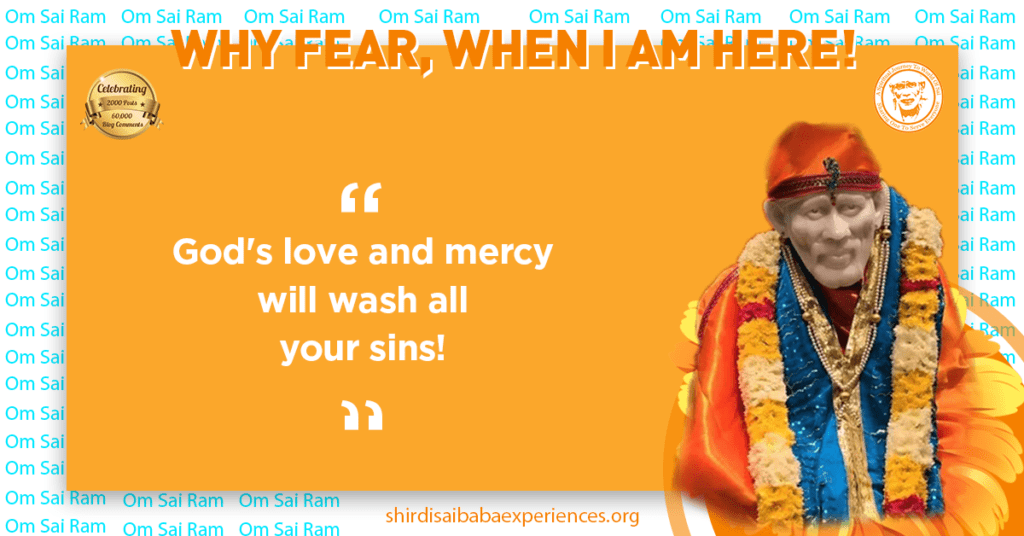 Anonymous Shirdi Sai Devotee from India says: We cannot exist without our Sai and He proves it in many scenarios.
Koti Pranams to Sai Who made my RT-PCR report negative and made my travel possible. Everytime I prayed to post in this blog, I always got positive results. It is never a bargain with Baba, instead a way to make His other devotees feel confident. Baba, help me to pass my exams. I am not expecting 90 percent but only a passing percentage. Help me out. Baba You should be holding my hand every second. Thanks to the team behind this blog for providing us the platform to share Sai leelas.
Baba's Help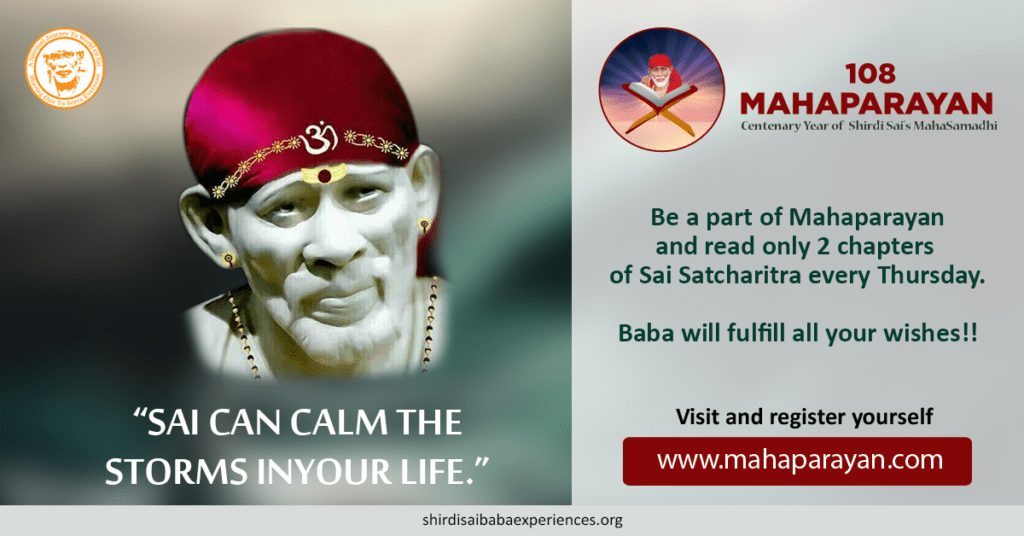 Anonymous Shirdi Sai Devotee from India says: Thanks a lot Hetalji and team for this wonderful platform to share experiences.
Today I would like to share one miracle. I was doing project work and I did some experiments as a part of that. Actually at first I didn't get a good result. So the second time I prayed to Sai while performing the experiment. This time I got a good result. Thanks a lot Sai for helping me. Please be with me always like this.
More from SaiYugNetwork.com
© Shirdi Sai Baba Devotees.com – Member of SaiYugNetwork.com