Thanksgiving To Beloved Sai Deva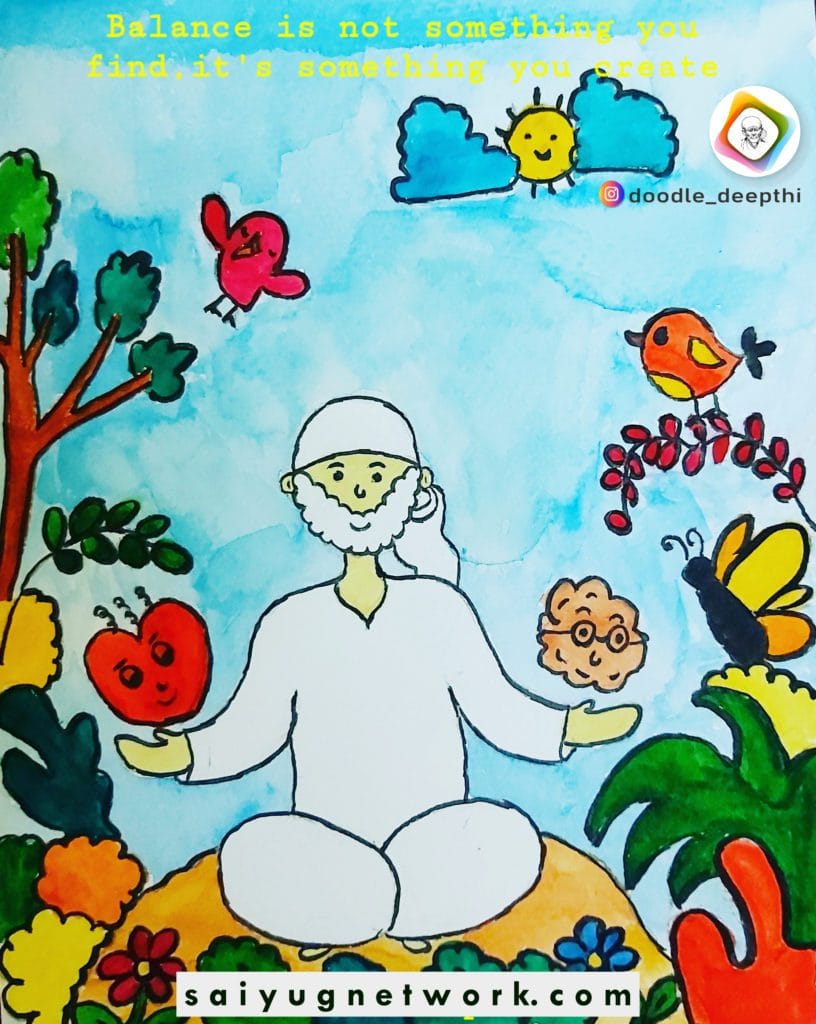 Anonymous Shirdi Sai Devotee from India says: I am an ignorant daughter of our merciful Deva.
Keep chanting Om Sai Rakshak Sharnam.

Deva, with Your blessings and guidance, our house renovation work has been completed smoothly and beautifully. After painting the house, the main task was buying a sofa and as You know we always failed in selecting a sofa in the past by analyzing our three experiences. So, this time I requested Deva to guide us in selecting a nice sofa as I was very nervous. In the past also, I always asked for Deva's advice but always decided very abruptly. This time after seeing the final outcome, I feel that everything was chosen by You personally. In the past I became stubborn with You for fulfilling my wish. But now our Deva taught me to have more patience and faith towards His decisions and timings. Thanks a ton Deva. With Your blessings, my niece is also recovering properly. Deva, please keep my aunt, daughter and all, healthy and happy.

Our house renovation work was about to be completed by 15-Aug but most of the work was completed on 7-Aug. On 8-Aug, I mentally requested Deva to arrange Rudraabhishek puja as the month was Shravan and I wanted to do the puja in our renovated house. But the complete week was too busy at the office and as well as at home. Also, making my husband agree for puja is also a task. I requested Deva for His help and guidance. With the blessings of my merciful Deva everything was arranged online (Panditji and all required material) without much hassle and with everyone's willingness on Nag Panchami (a very auspicious day for Rudrabhishek). Also, Deva arranged the donation of a silver snake pair on the same day through my son as he was suggested to do this due to some kundali dosh. I was also going through my period but it stopped on that day (fourth day) completely and again happened on the next day. My thanks cannot justify Your love, guidance and mercy on our family. We are nothing without You. With Deva's guidance and motivation, I was able to properly complete my Vaibha Laxmi Vrat on the last Friday of Shravan month.

During our house renovation, my husband removed one wall unit. I was against that because I was aware that he would not allow me to hang it after renovation due to his dislike towards that TV unit. He was suggesting buying something better but that unit was very useful also. I was not interested in wasting money when it was fulfilling our purpose. Due to uncertainty, that unit was kept discarded for 20 days. I requested Deva mentally to make my husband agree to hang that TV unit and not to buy it. Yesterday, that unit got hanged without any problem and here I am sharing my Deva's perfect way of doing things. Deva helped my son in subsiding his anger as it is very harmful for him and all. Deva accepts all of us under Your Lotus Feet.

Thanks to Hetalji and team for maintaining this divine platform. You all are really very blessed souls. Om Anantkoti Brahmand Nayak Rajadhiraj Yogiraj Parbrahma Shri Sachidanand Sadguru Sainath Maharaj Ki Jai.
Sai Baba Blessed To Resolve Devotee's Visa Issue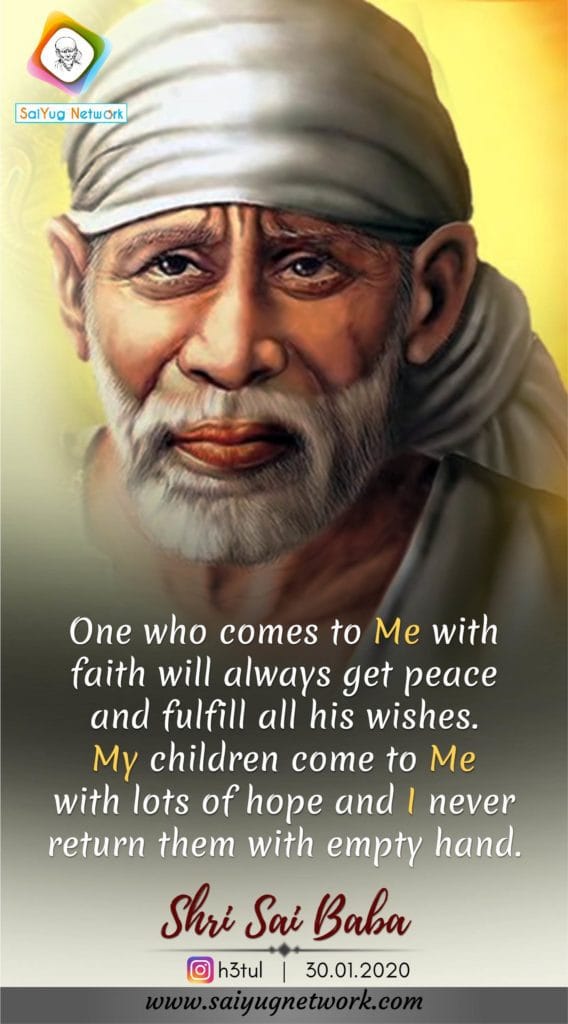 Anonymous Shirdi Sai Devotee from USA says: I am Sai Devotee from the USA. Thank you Hetalji and team for providing the opportunity to share our experiences.

I have been a small devotee of Baba from my childhood. I came to the USA on a dependent visa in 2014 and after three attempts I got an H1-B visa in 2017. Since I was doing my job, life has been going smoothly. I have applied for the H1-B transfer-amendment in 2019 and I did not receive status within 240 days. My employer said the 240 days period was not applicable for me since I had applied for an H1-B transfer. So my employer said that I could work as long as I could receive a decision. My husband and I did not agree with them so we decided to convert my status to H4. I had applied for H4 and received RFE stating since my prior application i.e. H1-B was pending and they could not process my H4 application. I responded to my RFE and again they were issuing RFE with the same reason. After receiving three RFE I requested my employer to withdraw my H1-B petition. My employer has sent a withdrawal request and they received the acknowledgement. After H1-B withdrawal I received H4 denial notice stating that I should apply for a change of status before expiry of my I-94. This time I was not in either H1-B or H4 so I needed to leave the country. My entire family was worrying about my situation because in India we didn't know when we would get Visa appointment during this pandemic situation.

I travelled to India and I sent an email to the Delhi consulate to get Emergency appointment. Since my spouse and kids are in the USA, I got approval. With Sai Baba blessings my visa stamping was done and safely I came back to the USA.

I trust Baba and always believe that ups and downs will happen with Baba's blessings. So we have to accept the ups and downs and wait for His blessings patiently. May Lord Baba forgive me if I specify anything wrong. Baba, please save us from this pandemic.

Om Sai, Sri Sai, Jaya Jaya Sai!
Thanks To Sai Baba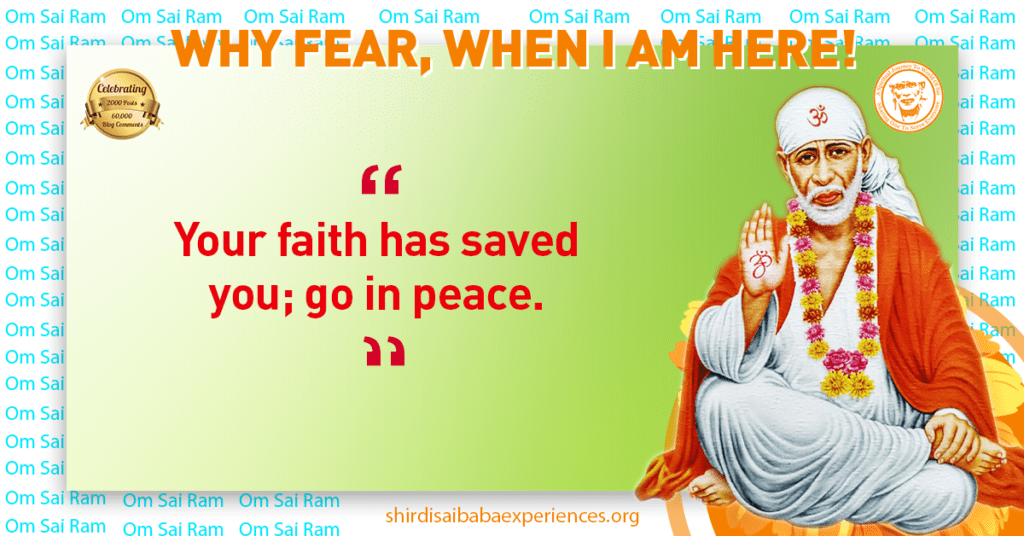 Anonymous Shirdi Sai Devotee from the USA says: I am a humble devotee of Baba. Thank you Hetalji and team for this website. Baba You have solved my troubles many times before. Last week my mom was stressed and I told Baba that if she feels better after her dilemma gets solved, I will share my experience. You have managed everything so beautifully Baba, that I cannot express in words, my Pranams to You Baba.

Baba, my son was having problems with his homework, as You know, and as always I prayed to You to solve it. You made him get the solution and not only that his assignment deadline got extended as students found it difficult. It would not have been possible without Your kripa. Thank You Baba.

If a devotee prays to Baba with sincerity then He gives you solutions to your problem. Please pray to Baba if you need His help and no other way is found by you.

Please solve the corona virus problem that the people are facing right now and please help the devotees who need You Baba. Please give me faith and devotion so that I am always connected to You.

Om Sai Ram Om Sai Ram Om Sai Ram
Om Sai Ram Om Sai Ram Om Sai Ram
Om Sai Ram Om Sai Ram Om Sai Ram…!
Sai Baba Cured My Daughter's Fever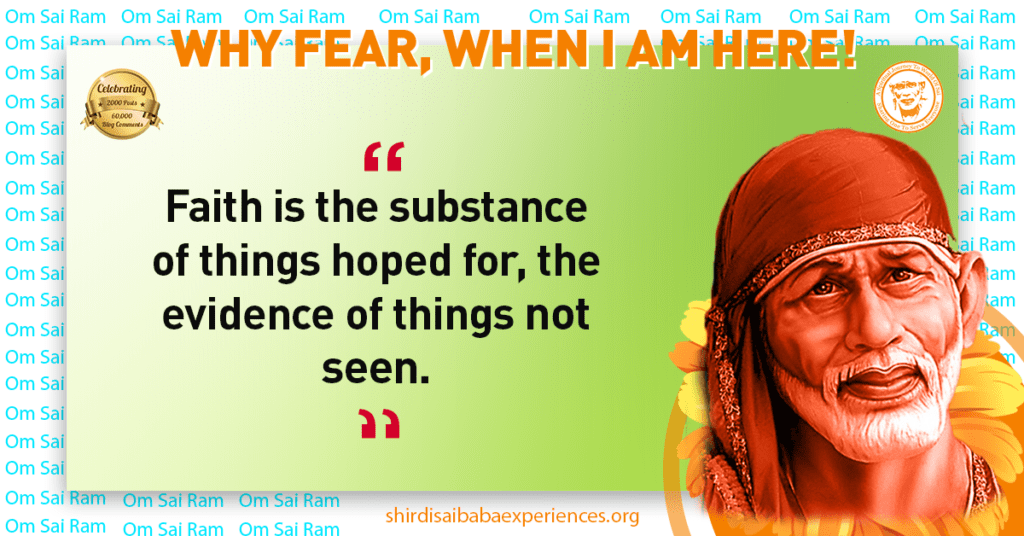 Shirdi Sai Devotee Preethi from Germany says: I am Preethi from Germany. Baba is everything for us.
Greetings Hetalji, thanks for this platform to share and read devotees' experiences. I have shared a few of my experiences/blessings of Sai Baba on this site.
Recently my little daughter was suffering from a severe cold and suddenly the temperature also increased. Due to the cold, her ears started paining and she was crying all the time saying that her ears were hurting and she couldn't have her milk also. I was worried so much for her and I was carrying her all the time and my hands were also paining so much due to my Covid vaccine three days back. My only Saviour is our beloved Baba. I prayed to Baba, kept His Udhi and asked Him to take care of her and make her better soon.
The next night I gave her paracetamol and without losing my hope on Baba I kept on praying to Him. That same night her fever got reduced and she was drenched with sweat. After that she was completely alright with only a slight cold and no fever. "Shraddha and Saburi." Definitely Baba is listening to our prayers and He is answering our prayers. We may feel delayed but He knows our right time. Baba, please cure my health issues soon. I am holding You strongly and give me strength and increasing my faith and patience. Please be with everyone and protect us all. Om Sai Rakshak Saranam Deva. Om Sai Sri Sai Jai Jai Sai.
Sai Baba Blessings In Every Situation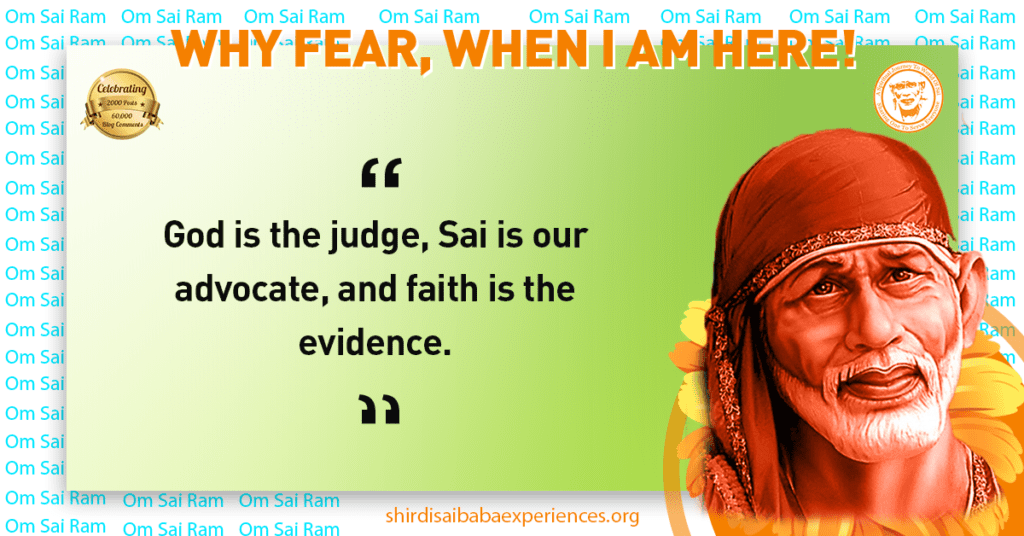 Anonymous Shirdi Sai Devotee from UK says: Om Sairam, a huge thank you to the admin team working behind this. This is a modern Sai Satcharitra.
I have been Baba's devotee since childhood, but I should say joining MahaParayan since 2017 has brought me closer to Sai even further.
1) My son who is 13 months old was down with a cold/cough and it was so difficult to see him down. I prayed to Baba about sharing the experience over here once he was alright. Needless to say, his fever came down and he was playful the following day.

2) Sai has been helping me daily in every situation since returning to work after Maternity leave. Thank You Baba for guiding us. May You bless each individual in this Universe and follow the right direction. Om Shri Sachidanand Satguru Maharaj ki Jai.
Thank You So Much Baba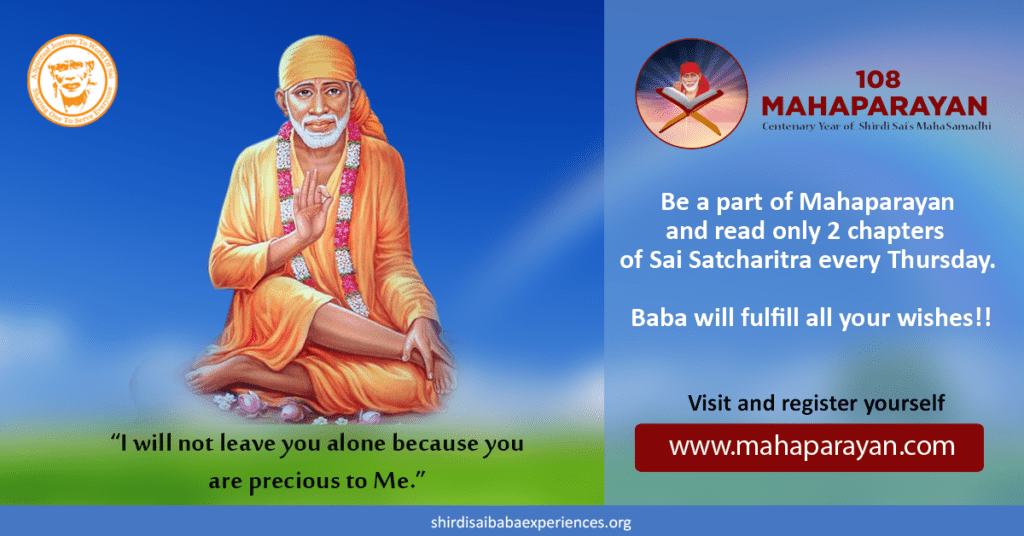 Anonymous Shirdi Sai Devotee from the US says: Om Sai Ram to all Sai devotees. Thank You to the team maintaining this blog. Om Sai Ram. I was in a very difficult situation and our dear Baba helped me. I cannot even express how wonderfully Baba solved the problem and helped us. It is usually not something that gets solved so quickly but due to Baba we were all happy.
Another situation also Baba helped me and He pulled the strings so well that I truly will not be able to thank Him for listening to even my silly asks. Thank You so much Baba.
---
An interesting book "ShirdiChe Sai Baba" is being shared on Shirdi Sai Baba Books.com, in parts. It is a book worth reading by those who are keen in knowing veiled history of Sai Baba during His times. 
© Shirdi Sai Baba Devotees.com – Member of SaiYugNetwork.com