Sai Baba – The Healer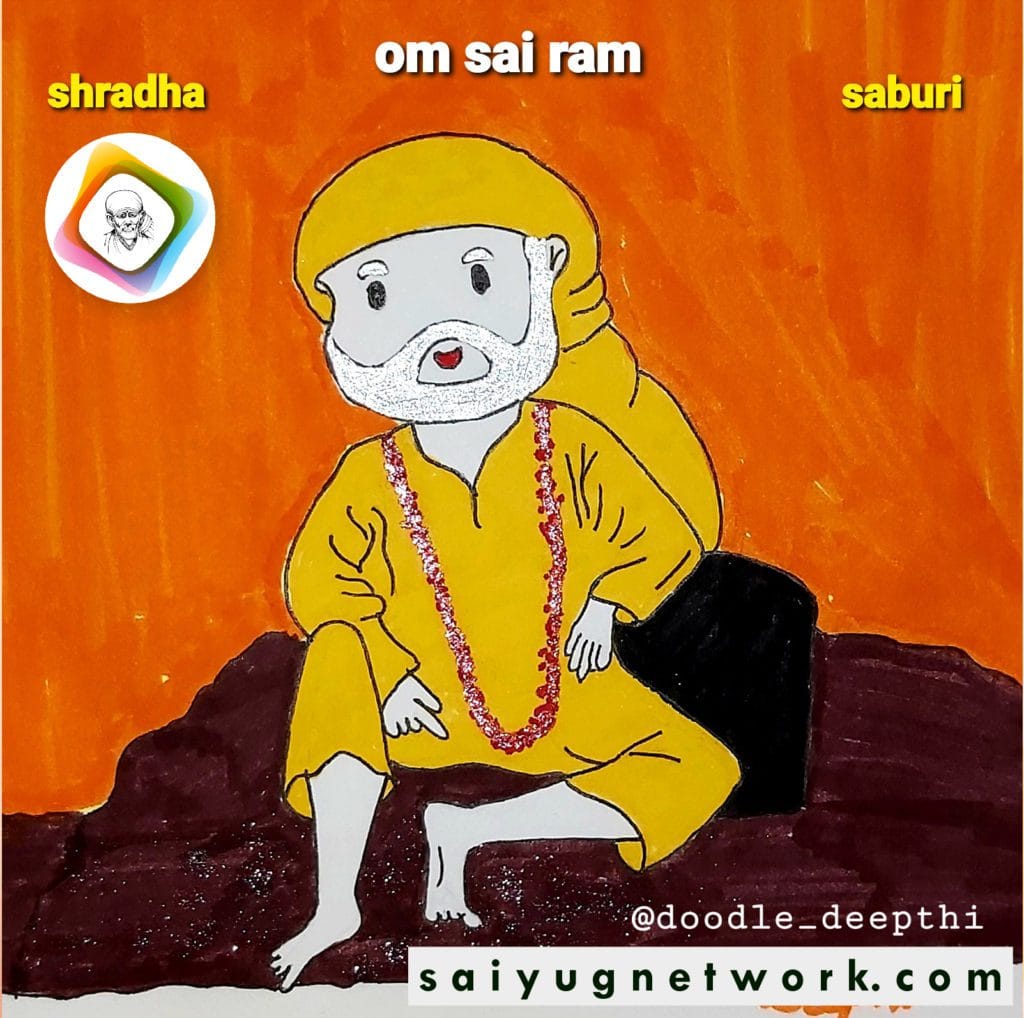 Shirdi Sai Devotee Reena Subba from Canada says: Om Sai Ram! My name is Reena, I have been working in Canada since 2009. Thank you admin team for the platform you have created for all of us. I would like to share His leela, His blessing. I have been trying to submit for a long time, I had tried a couple of times, but it did not seem to go through.
Sai Is The Healer, Protector: 
My sister tested Covid positive last year in September 2020. Then with lots of prayer, she recovered from Covid. This year in May, my mother was sick. My sibling tried to bring her to see the doctor but she refused. But our Baba convinced her to go to the hospital. My nephew – son of my elder brother who used to live with my mom, both tested positive. She was in isolation in one of the rooms in our house and we were too concerned to send him to his parents' house. So he was sent away in one of the best isolation centres in our town. He is young but had no symptoms except fever. 
Luckily my sister and brother-in- law came over to look after my mother, as my sister being a nurse, she really took good care of her and both of them recovered eventually. We were worried about our sister so much, as she was in close contact with my mom, who was already infected with Covid last year. We prayed for her.
My other sister lives in another state. Due to Covid restriction, she was not able to travel to our hometown. My younger brother and sister-in-law could not come over either as they have kids. Those days were fearful days. I used to play "Om Sai Rakshak Sharanam Deva" and Sai Baba Healing Mantra for healing on youtube all the time. I am away in Canada, so these are the only things I did from here. 
Another Miracle: One fine morning I was heading to work, and was driving so fast on one of the turns that I forgot to check the left before I turned to the right. There was a hotel's guest pick up van as big as a minibus that was coming towards me. I was saved by one second, or else it could have been a fatal accident. I was on the left side of the car as (as the driver seat on the left side of the car in Canada). Thank You Sai for everything. We all love You Sai. Samastha Lokah Sukhino Bhavantu. Jai Sai Ram. 
Sai Baba's Satcharitra And Udi
Anonymous Shirdi Sai Devotee from UAE says: This leela is about how Baba planned everything for me to receive a Sai Satcharitra and Udi from Shirdi. Om Sai Ram. I am a devotee of Baba living in Dubai with my family. Thank you admin and team for maintaining this blog.
I would regularly watch the live darshan of Baba from Shirdi and I would always wonder as to what was the big book that the pujaris were reading before and after the aarthi. It definitely looked bigger than the normal Sai Satcharitra. Now unfolds Baba's leela. I had started visiting a salon that was run by a Sai devotee. The first time I entered she was lighting a lamp at the picture of Baba in her saloon. This is not a common sight in Dubai. My colleague had referred me to this place without knowing that I was a Sai devotee. I was happy that Baba had brought me to the right place.
I have already shared an experience here of how my son had got his Ireland study visa approved, on this website. The Satcharitra that I had in my home was in a badly torn condition due to regular reading and I was wondering if my son would ever get a Satcharitra and Udi to take with him. I suddenly remembered the Baba devotee from the saloon who said that she frequently visits Shirdi. I just casually mentioned to her if she knew anybody who was travelling to India so I could get a new Satcharitra. Imagine my surprise and happiness when she said that she had not one but two Satcharitra. One larger than the other because it was Sai Samartha Satcharitra, the original one that is read in the Sansthan along with Udi and that I could come and collect. I knew it was Baba's leela when the chapters that were given to me that Thursday to read for the Mahaparayan were how Baba came to Hemadpant's house in the form of a picture! I collected everything and thanked Baba for even granting the smallest of our wishes.
Dear devotees if you want anything ask Baba and only Him. He will give us everything. Om Sai Ram.
Sai Baba Helped Devotee In Getting A Job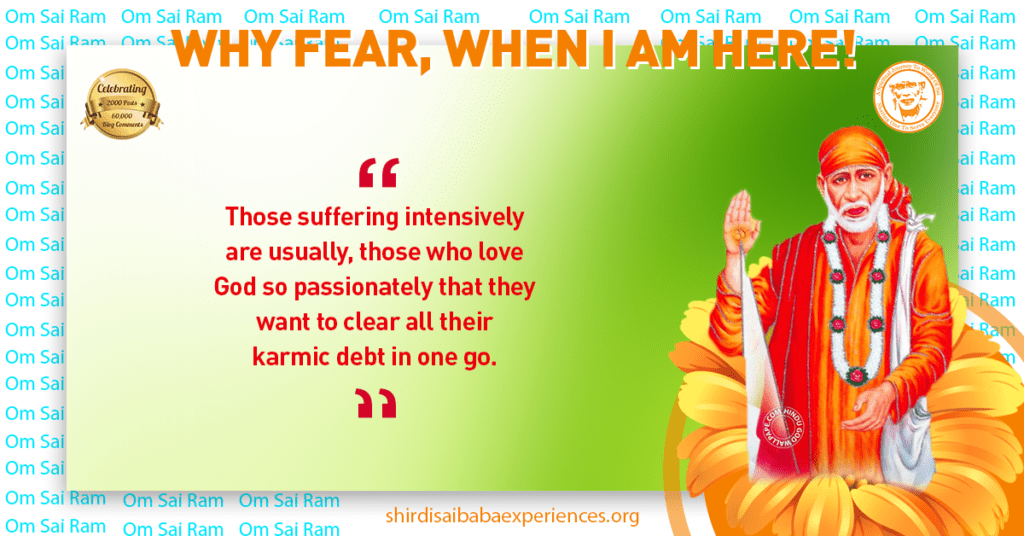 Shirdi Sai Devotee Chandana from India says: Hi followers, This is chandana from India. I would like to recall the incident that happened recently.
I was a very strong believer of Baba earlier. But somehow I stopped praying to Him daily. But whenever the issue is, Baba is the one to Whom I run.
I recently got married with Baba's grace. After marriage, my husband one day received an email from my company stating that they had scheduled an interview. It was almost 1 year back that I referred him and we had totally forgotten about it. Then after receiving the interview letter, he gave the interview and cleared it and got placed in it with Baba's grace.

Soon after that I started looking outside for opportunities. Then I received interview calls from two different MNCs where the interview was scheduled on the same day. I was able to clear one and got placed.
Soon after that I received a call from my dream company asking whether I was interested to join there and they scheduled a call. I was able to make it through and now I am waiting for an offer letter from both the companies.

This is all because of Baba's grace. He is the One Who decided on our future and is making our career go smoothly.

Thank You so much Baba for all the things You did. I love You Baba.
I140 Approval After Query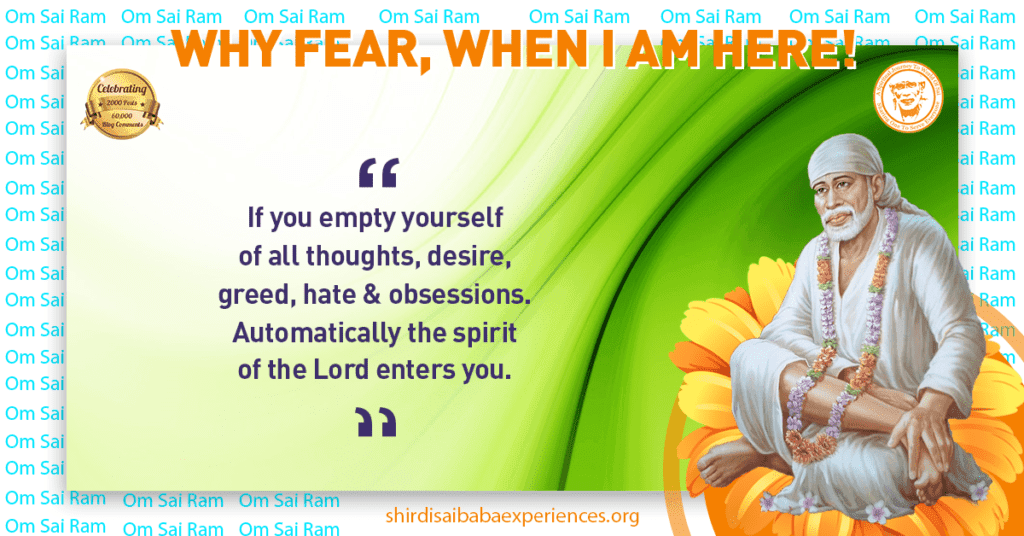 Anonymous Shirdi Sai Devotee from the USA says: I have been a firm believer in Sai Baba. Throughout my life, I have experienced numerous miracles and Baba alone helped me during the most difficult situations. I am able to write about this experience today. Thanks to Baba's grace and mercy on me.
Baba, we have been able to come to US around 16 years ago with Your grace. For over 10 years we had been waiting for green card to get current. I have endured mental abuse from my manager for years, thinking that it would get current. I was fired from that company and because of Your blessings, I got a new job. This job happened to be a very poisonous environment and I was never at peace in this new job. However, after many years EB3 become current and we filed an adjustment of status. We had received a RFE on filing I 140. There were unnecessary fights in the house which affected our mental peace.
Our son has GI issues and due to Your blessings he is doing much better. We were extremely tense due to the I 140 RFE but due to Baba's grace, the RFE was cleared and it was approved. We felt very happy. The Texas service centre is not processing cases; many of them are losing hope for Baba. Please Baba give all of us Green cards as we have been staying here for a very long time with hopes of green cards. Please don't disappoint us. Please give us all early applicants and our family green card and bless our family Baba. Thank You Baba.
Sai Baba Answers Devotee's Prayers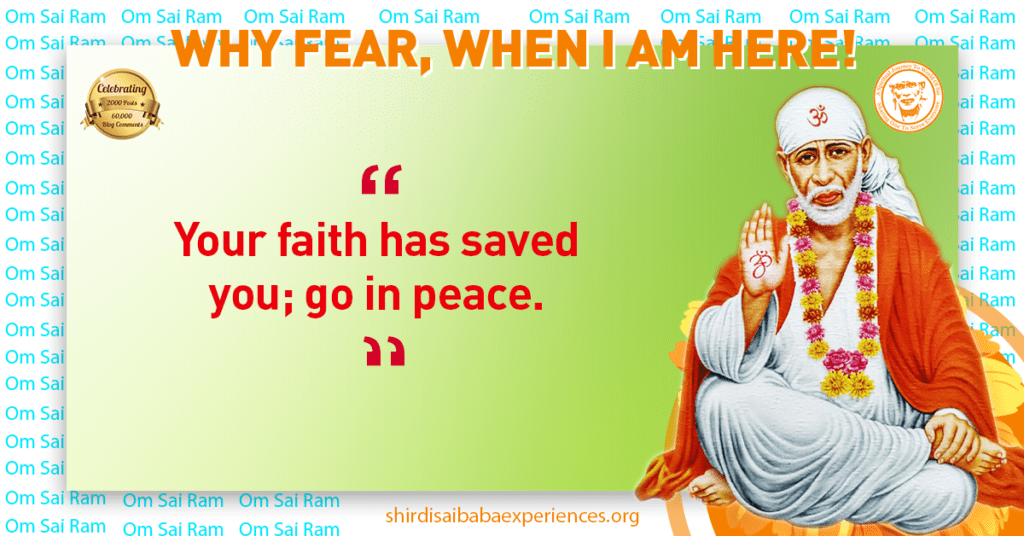 Shirdi Sai Devotee Priyanka Raj from India says: I will speak only the truth and want to convey my special thanks to Baba. I am Priyanka from Jammu. I would like to share an experience of Baba.
Actually in November 2020, I was not getting my menses. I was very worried. I am always worried due to irregular periods and that I thought of going to the hospital. On examination it was known that there was a small 6 mm cyst like thing. There was something that was diagnosed, not sure if it was exactly a cyst.
Then I prayed to Baba for 15 days to remove the cyst-like thing with the medicine itself. I was very tense and after 15 days the doctor called for the check-up.  After 16 days after the tests the doctor said, "Beta, there is nothing and the uterus is empty." I was so happy that Baba listened to me and answered my prayers. I was very happy and so I wanted to share my experience and I am feeling very happy to share too.
Sai Baba Miracle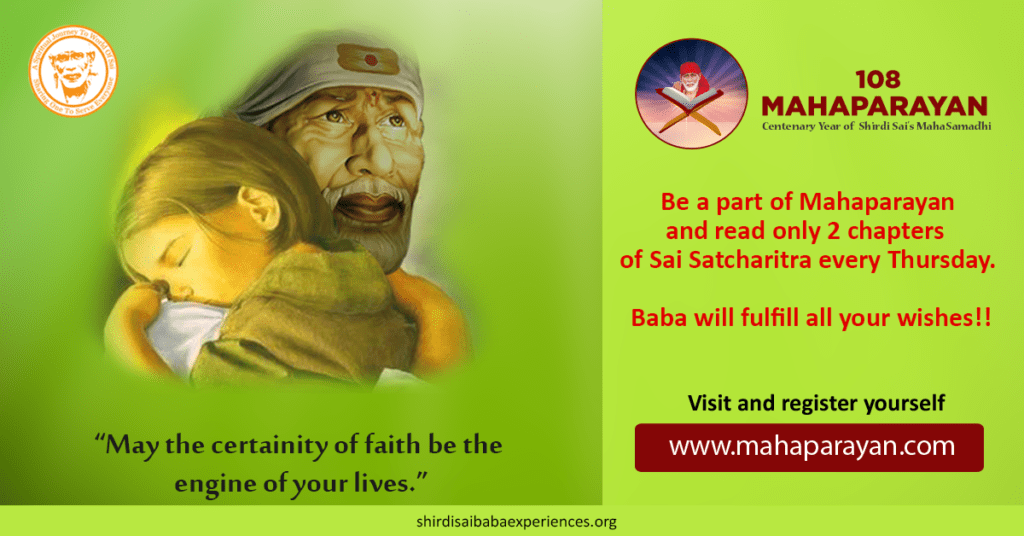 Anonymous Shirdi Sai Devotee from India says: I am an anonymous devotee of Sai Baba from India and thank you to all who are maintaining this blog and it is indeed a modern Satcharitra for all the devotees.
Coming to my experiences, one day my cousin sister was about to reboot her phone as I advised her due to some problem in mobile. Suddenly I remembered that she had lost all her data and information and photos and contacts previously by rebooting her mobile. Suddenly I got upset because it was me who told her to do that and now the situation was that her mobile was not getting out of the reboot mode. We waited for five minutes and then I prayed Baba to correct it so that I will post the experience in the blog. Thank You so much Baba for Your timely help and also sorry for posting late. Om Shri Samartha Sadguru Sainath Maharaj Ki Jai. Om Sai Rakshak Sharanam Deva.
---
An interesting book "ShirdiChe Sai Baba" is being shared on Shirdi Sai Baba Books.com, in parts. It is a book worth reading by those who are keen in knowing veiled history of Sai Baba during His times. 
© Shirdi Sai Baba Devotees.com – Member of SaiYugNetwork.com