Sai Baba Is The Savior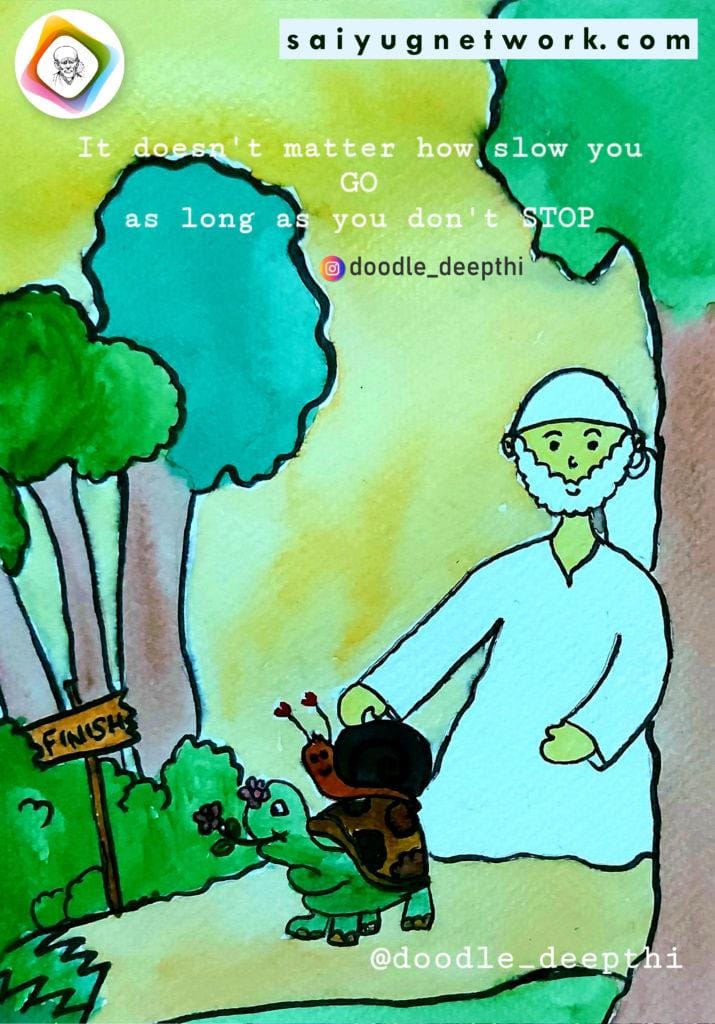 Anonymous Shirdi Sai Devotee from the USA says: Om Sairam, I am a very small devotee of Baba.
He humbly pulled me towards Him and Baba has been showering His blessings and holding us on throughout our life. Baba also pulled my husband towards Him, now he has become a sincere devotee of Baba. Thanks a lot, Baba for everything.
Kudos, to the people maintaining this blog. You all are blessed ones and may Baba continue showering His blessings on you all. I am part of the Global Mahaparayan group because of His blessings. Whenever I feel low I read the miracles of Sai Baba on this site and I get more energy and peace.
My seven year old son suddenly got a severe cold and cough. His temperature rose to 102 at night. We were worried since the temperature didn't reduce even after giving medicine and he started shivering. I immediately started praying to our beloved Baba and started chanting Om Sai Raksha Sharanam. I literally fought with Baba that the fever should reduce by morning. Sorry Baba, please forgive me. Our beloved Baba showered His blessings and reduced his temperature. We also got him tested for Covid and it came out negative.
Thank You, Baba. Please bless all Your devotees. Om Sai Namo Namah, Sri Sai Namo Namah, Jai Jai Sai Namo Namah.
Thanks To Sai Baba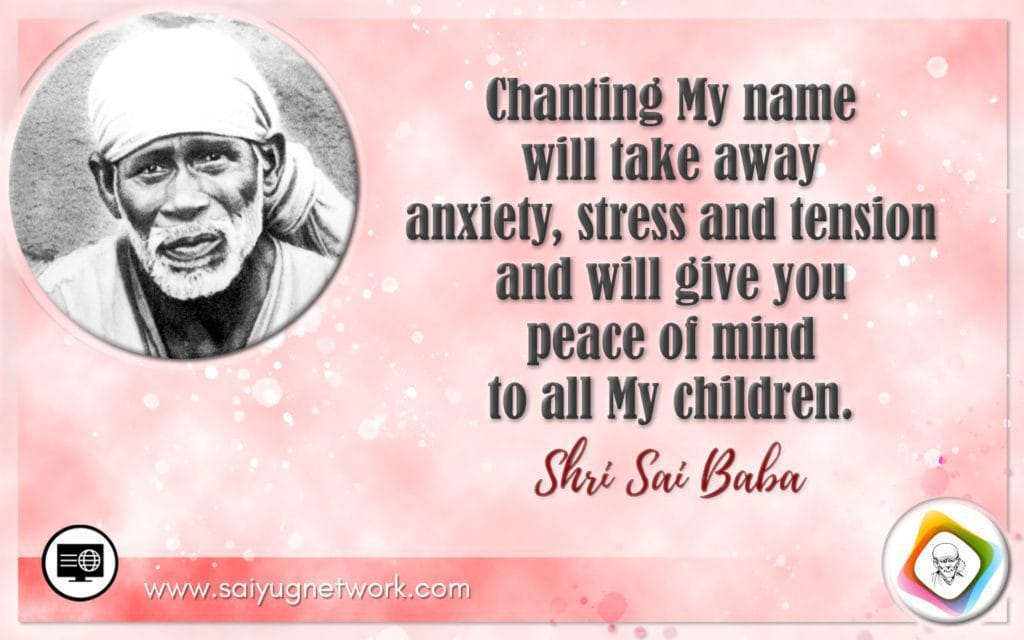 Anonymous Shirdi Sai Devotee from the US says: Om Sai Ram to all Sai devotees. Thank You to the team for maintaining this blog.
Om Sai Ram. I want to thank Baba from the bottom of my heart for His help with a difficult situation yesterday. I also want to thank Him for guiding me with something that I was so nervous about. He made everything go smoothly and I am praying that He will be there for me always throughout this journey.
Sai Baba, I am nothing without You. I don't know if I even deserve Your love and kindness to me. All I can say is I sincerely thank You and that I am always at Your feet. You only have to take care of everything for me. I am surrendering everything at Your feet. Thank You So much Baba.
Sai Baba Took Care Of Online Classes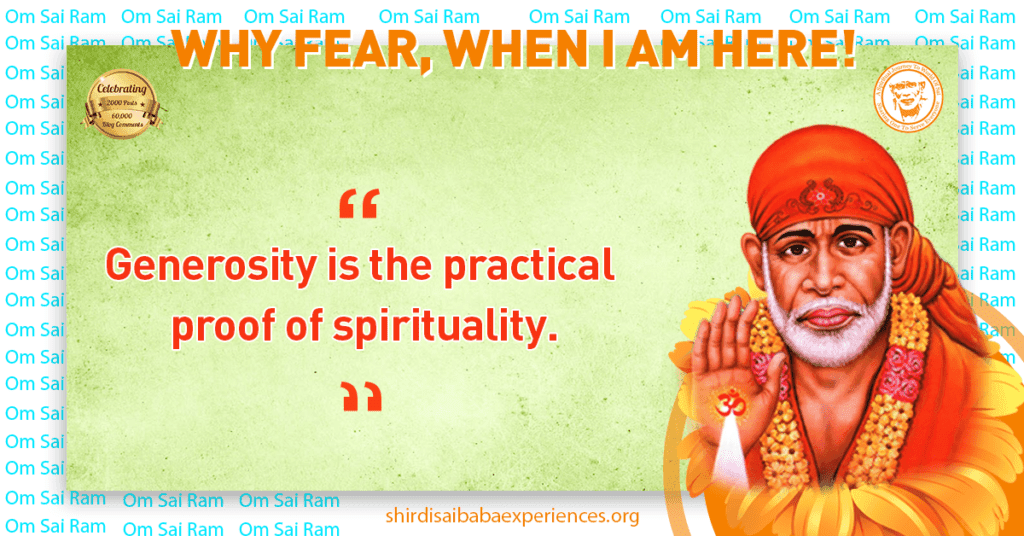 Anonymous Shirdi Sai Devotee from India says: With Baba's and my parents' blessings I am going to narrate my recent experience. Please keep me anonymous.
With Baba's grace, I got a job as a teacher in a very good school. I had to take online classes which I hadn't done before. I was ready for the classes, but I came to know that my laptop camera was not working properly. So, I prayed to Baba for helping me. With Baba's grace, we ordered a new laptop, which arrived just the previous night of my class. Baba made it reach, before time which was supposed to be delivered after three days. Baba saved me from a great disaster. I was nervous and anxious about whether I would be able to handle the classes and prayed to Baba to help me, guide me. I requested Him to act through me, making me just an instrument and promised to share the experience. Baba heard my prayer and the classes went on smoothly. Baba also helped me through other staff who are very cooperative. Thank You so much Baba. Om Sai Ram.
Sai Baba Always Help Us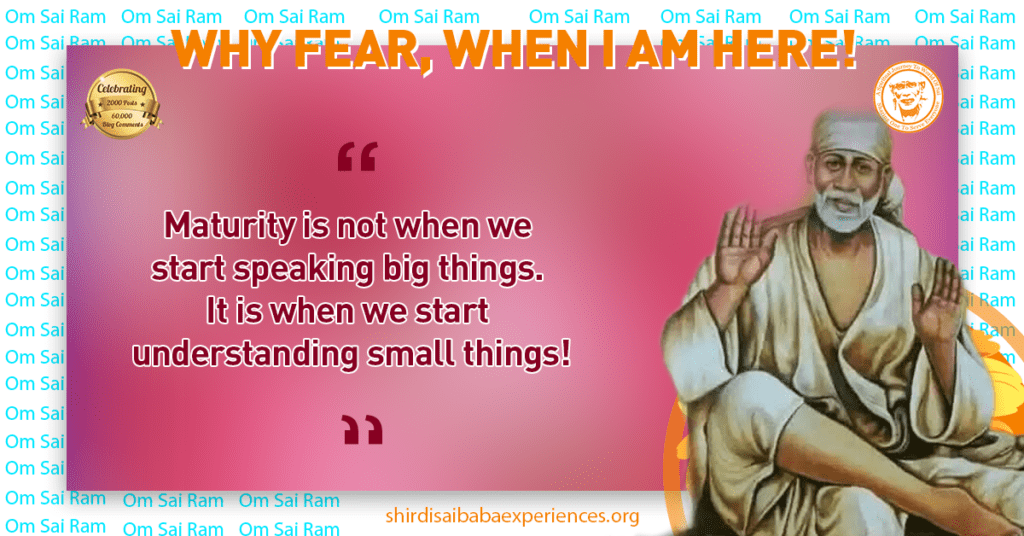 Anonymous Shirdi Sai Devotee from the US says: Hi! Jay Sai Ram. Today my earring fell off in the shower and I didn't even notice until Bhagwan and Mataji made me see it on the floor of the bathtub. The earring was by the drain and thankfully Bhagwan and Mataji didn't make me open the drain before. Thank You so much Bhagwan and Mataji for not letting my earring go in the drain.
Once when my dad wasn't feeling well, he had to go to the hospital. My mom went with him. Thanks to Bhagwan and Mataji, he got better. Bhagwan and Mataji have recovered, saved and kept my family under Their shelter always. Thank You Bhagwan and Mataji for everything. Jay Sai Ram! Jay Badha Bhagwan! Jay Badha Mataji!
Sai Baba's Blessings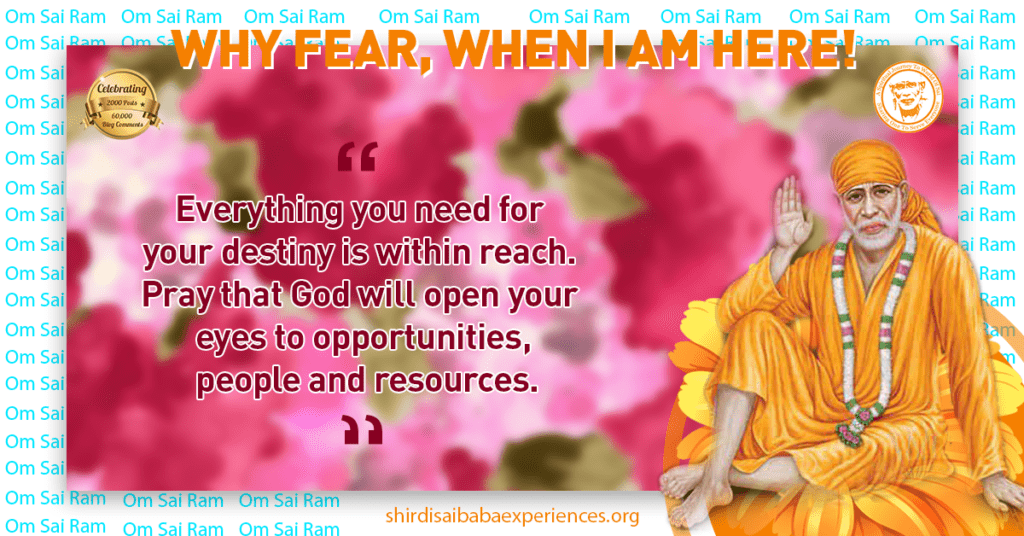 Anonymous Shirdi Sai Devotee from India says: Sairaya is my big Brother. I have been a little sister of Baba, for many years. He is my God, Guide, Teacher, Brother and my Lord. I have already shared my experience many times in Baba Sairaya's Saiyug network. We are very much thankful to Hetalji for sharing such a platform for Baba's children.
My son is able to sleep comfortably every night all because of Baba's blessings. Whenever he starts wheezing, chanting of Sai Rakshak mantra immediately helps him to cure the wheezing and is letting him sleep comfortably. Thank You Baba for always taking care of Your big and small children. Forgive us for our mistakes. Be with us always. Om Sai Ram.
Success In Examination Due To Sai Baba's Grace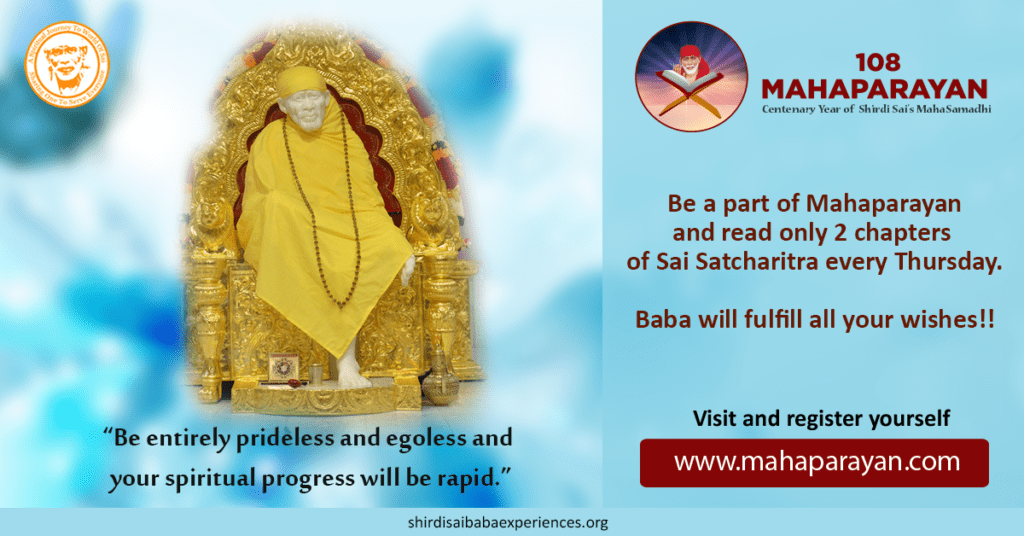 Anonymous Shirdi Sai Devotee from India says: I am a recent devotee of Sai Baba and my mother is a big devotee of Sai Baba.
I am writing about this experience with regards to my recent scores in my examination. With Baba's grace, I was able to clear the examination, scoring very good marks. Jai Sai Ram.
---
An interesting book "ShirdiChe Sai Baba" is being shared on Shirdi Sai Baba Books.com, in parts. It is a book worth reading by those who are keen in knowing veiled history of Sai Baba during His times. 
More from SaiYugNetwork.com
© Shirdi Sai Baba Devotees.com – Member of SaiYugNetwork.com