Sai Baba Blessed With A Baby Boy
Anonymous Shirdi Sai Devotee from India says: I am a very small devotee of Baba.
From childhood I had many issues in every stage of life, be it education, job, marriage, or child. At each stage, Baba helped me to fight boldly and achieve whatever little I have today with His divine blessings.
Today's experience is about how Baba blessed me with a child. After five years of marriage, I was childless due to certain difficulties and various problems in married life. We did not try for a child. Then my family and his family tried to persuade us to have a child as it becomes more difficult with increasing age. We tried it naturally and I became pregnant. Finally, there was joy in complicated and worrying life. I was already a patient with diabetes, thyroid, and other small health issues. So becoming pregnant naturally was really Baba's leela. Now the journey of pregnancy started which was the most painful part for me since there were many complications at every step of pregnancy. I suffered a lot health-wise, financially, and mentally as well as there was no support from my in-laws or even my parents were not on good terms with me despite my trying all from my side to make it work. It caused a lot of stress; being happy and thinking positive during pregnancy is very important for a baby's growth.
Somehow survived this painful part only due to Baba's blessings and finally delivered the child at the 38th week. By Sai Maa's grace, he is normal but underweight and very skinny.
I am very grateful to Baba for these blessings and for being with me at every step when my own people had turned against me. Thank You so much Baba for carrying me till here. I request You humbly to bless your baby with good health, healthy weight gain, and a healthy mind too. Please, Baba, make my child's life happy and peaceful as we have no one except You. Sai, You know my situation. I can't trust anyone. Now seeing their bad behavior in these last 9 months makes me vulnerable. Baba, please make me stronger for baby's sake. Thank You, Baba.
Sai Baba Saved Family Relationships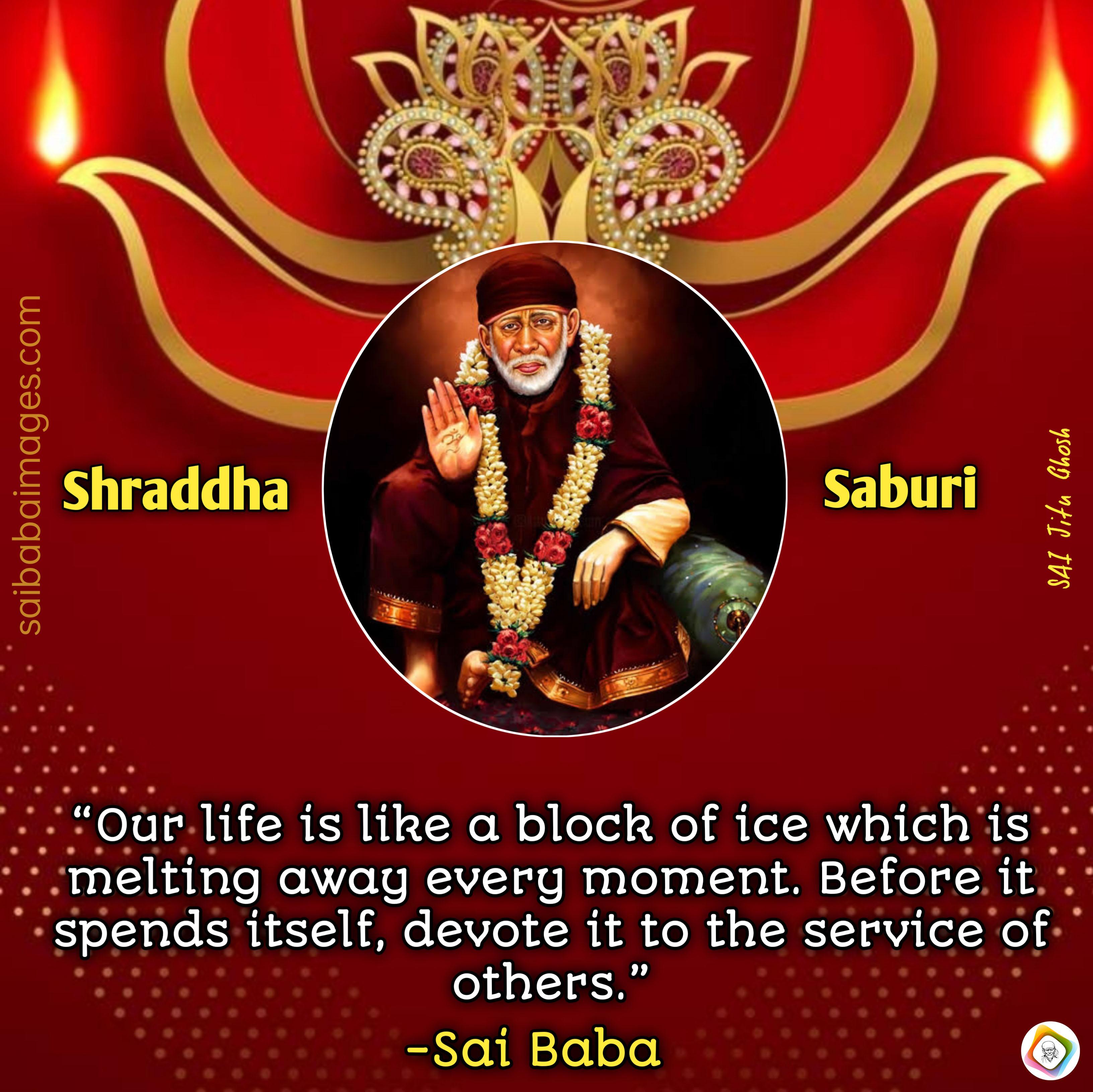 Anonymous Shirdi Sai Devotee from India says: I am from Hyderabad and mother of two kids. Namaskar to all Sai Bandhus. My heartfelt Pranaams to Hetalji who is a reincarnation of Hemadpanthji.

I do read one chapter daily and finish my Nitya Parayana of this Satcharitra. I want to share one of the most disturbing things that happened in my life and how I was literally undergoing stress for years.
My brother's marriage happened at a different place without my presence because I was carrying my first child and was 8th months pregnant then. This was the starting point for my husband to leave a bad impression on our family and after that many.
My mother and I suffered a lot for seven years with the egos between my husband, my brother, and my father. There were many cold wars, and silence in the house without talking to each other. There was no peace.

With my Baba's grace, I started doing Sankatahara Chaturthi vrath for these five years every month and then Lord Ganesha blessed me with wonders for my family. Don't know what happened. Suddenly my husband and my brother started talking slowly about job change, subjects, interviews, night studies, treats, and finally, both became very, very close. Is this not Sai's blessings as Lord Ganapathi.

I am really, really happy now that You listened to my prayers, Thandri.

One more thing to share is my husband bought a car recently and I was shivering in fear about his driving. Sai cleared that and gave me relief from that as his driving is awesome and hopefully no harm will come to us.

Baba, I request You to save the entire world from this pandemic and give our lives back, Sai. We have been traveling to all the places for 10 days in our car. Please bless us with good health and safety.

Sarvejhana Sukhino Bhavanthu. Om Sai Rakshaka Saranam Deva!
Om Sai Rakshaka Saranam Deva Om Sai Rakshaka Saranam Deva
Sai Baba's Udi Miracles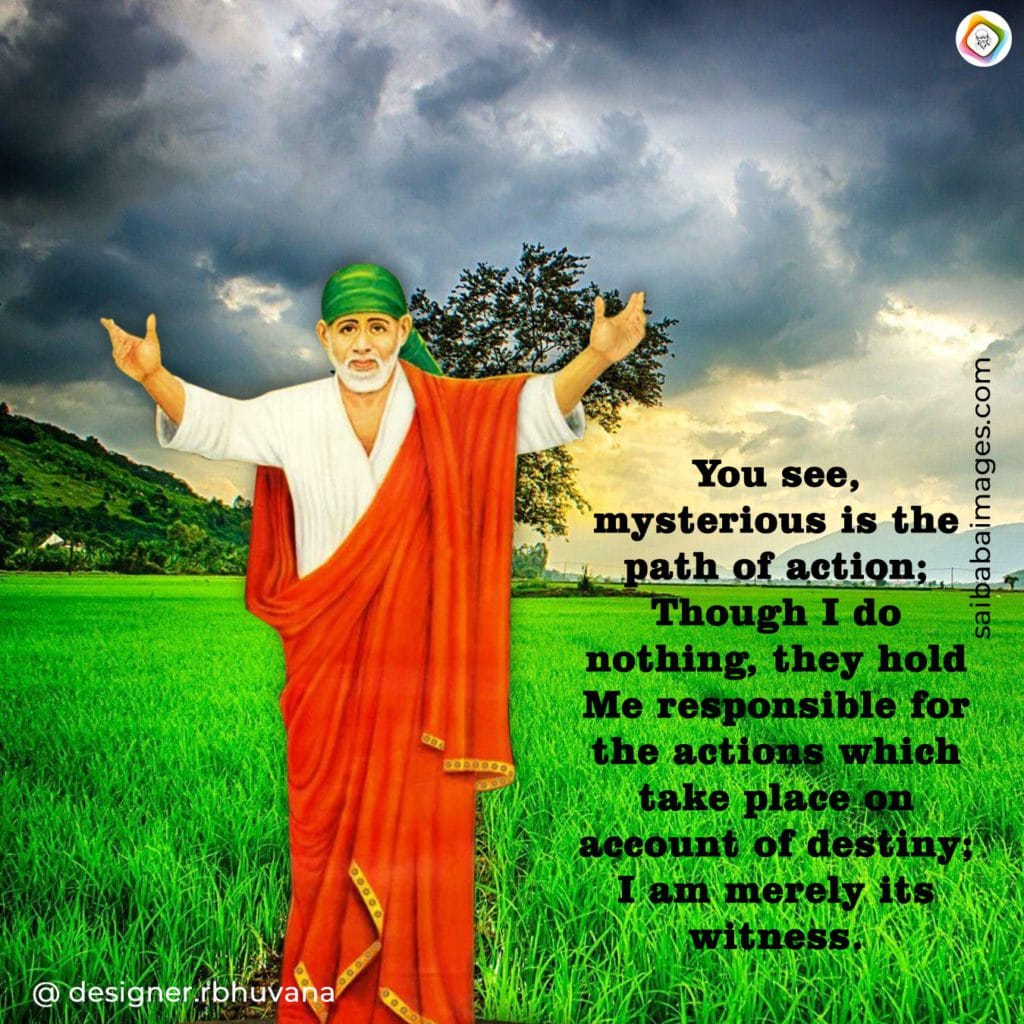 Anonymous Shirdi Sai Devotee from India says: Om Sri Sai Ram. I am a member of the Global Mahaparayan MP-683N1 group. I have always been thankful and feel blessed to be a part of the Global Mahaparayan group.
With Baba's blessings, I am going to narrate some of Baba's Udi miracles.
Recently my three years baby suffered from stomach pain and vomited 5 to 10 times. It was already midnight and I had no option but to take her to the hospital. I prayed continuously to Baba to take care of her and applied Udi on her forehead and gave it a little mixed with water. After some time she was relieved from stomach pain and slept peacefully. Thanks a lot to Baba.
Another leela goes like this. One of my relatives three months suddenly suffered from a breathing problem and got fit. They joined him in a hospital but doctors said that he had only one kidney and his entire body was infected. They said that he had fewer chances of surviving. They became very sad and worried seeing his condition. Suddenly I remembered Baba's Udi miracles and so I gave little Udi to his grandmother and asked her to apply it on his forehead as the last hope. By God's grace, they immediately shifted him to another hospital and got him treated for 10 days. Now the baby is fine and feeling better. I believe that it's really Baba's Udi miracle. Thank You Baba for Your endless love and care.
Thank You So Much Sai Baba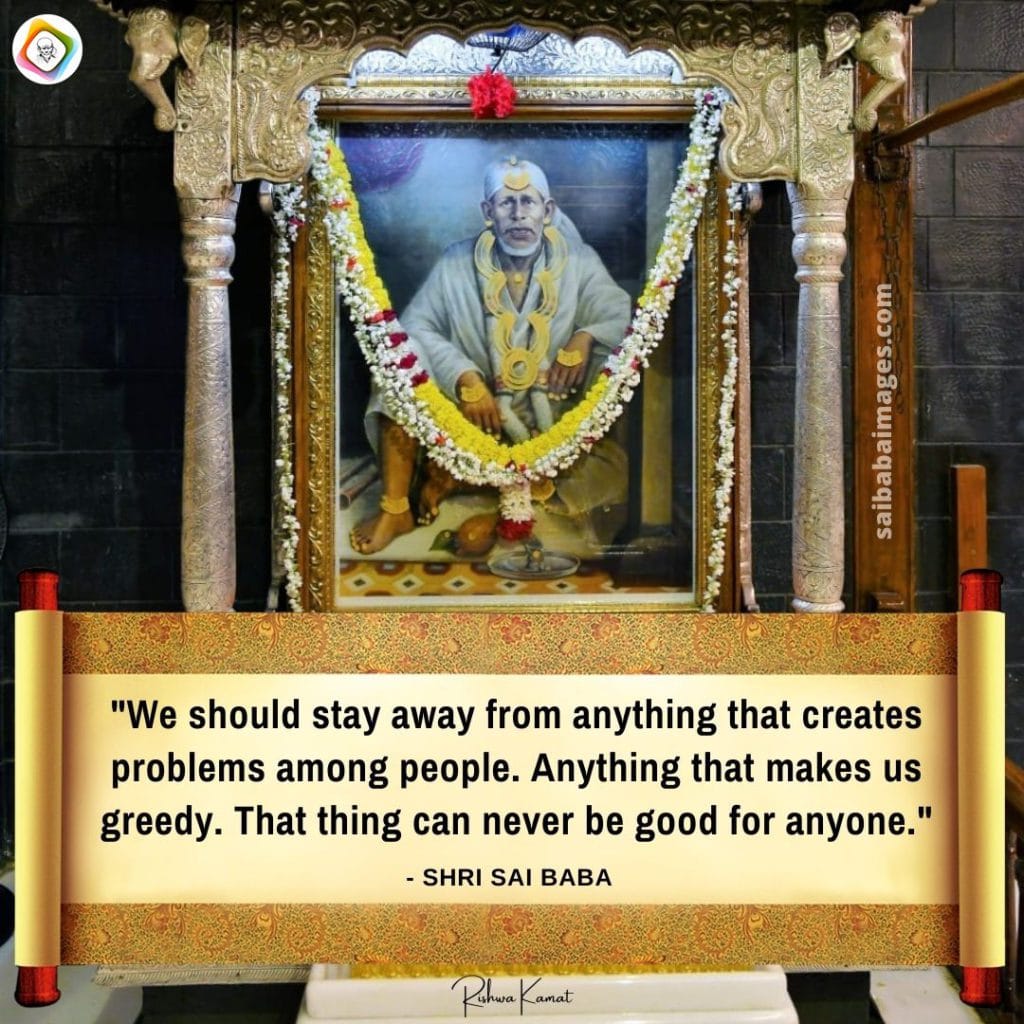 Anonymous Shirdi Sai Devotee from the USA says: Om Sai Ram to all Sai devotees. Thank You to the team maintaining this blog.
Om Sai Ram. I want to thank the team for maintaining this site because it gives us so much good hope when we are falling down and also connects us with our Baba. May Baba bless all of you who are working for this site. I want to thank Baba for making the call go well yesterday. It was an important call so I wanted to attend it in front of Baba and He made it possible also with Baba's blessings it went well.
Baba, I am not able to express how thankful I am to You for helping us yesterday. I also want to thank Baba for taking care of everything today and booking all of our flights because it was causing stress for us.
Baba, I am praying to You from the bottom of my heart to make everything go well with Your divine blessings and that everyone should be happy. Baba, I am nothing without You, everything in my life is a blessing from You only. I am so blessed to be Your dear daughter and we are proud to be Your humble devotees. I love You beyond words Baba and I am always only believing in You. Baba, we are always at Your feet. Thank You so much, Sai Baba.
Gratitude To Sai Baba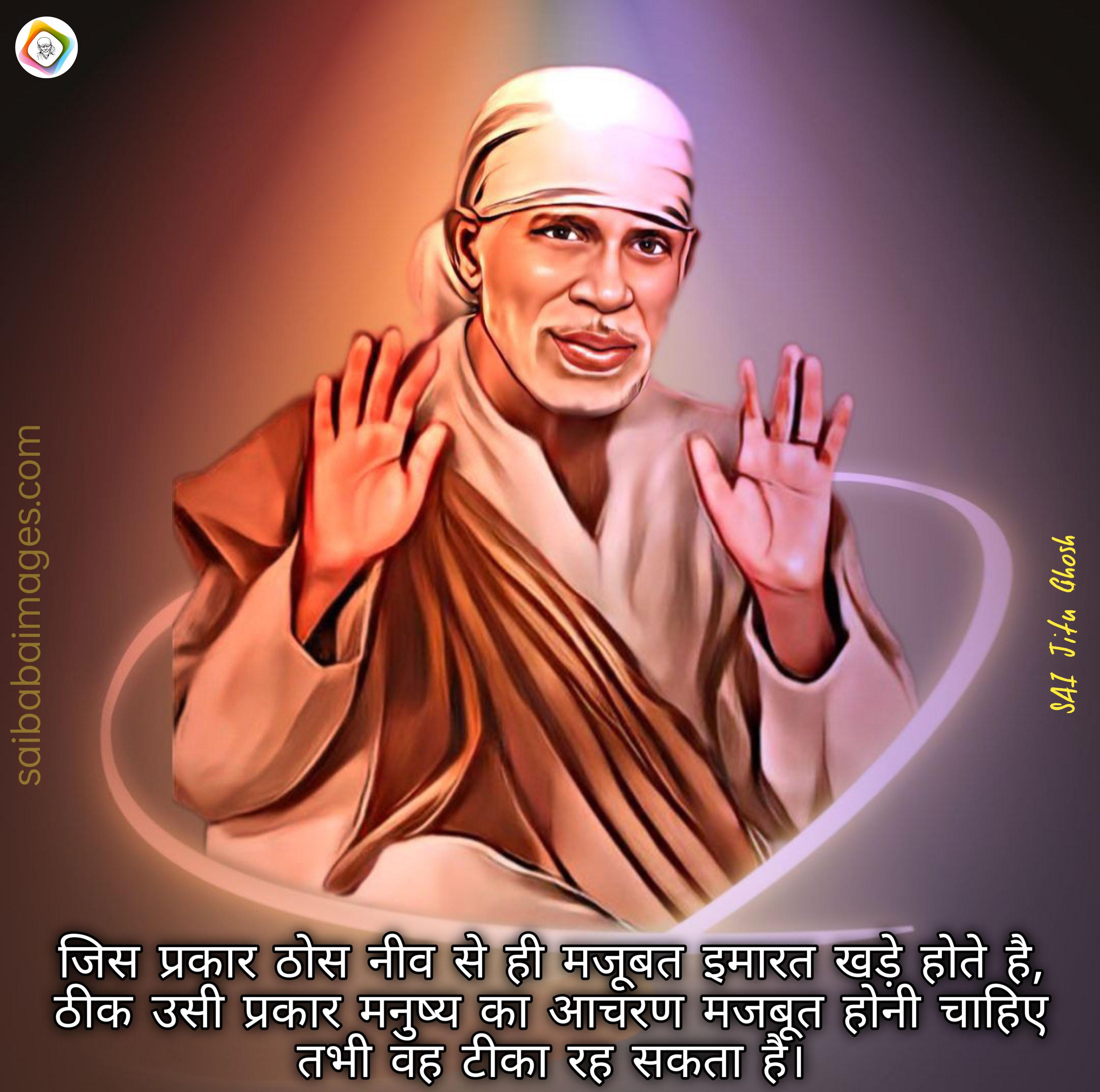 Anonymous Shirdi Sai Devotee from the USA says: I am a small devotee of Baba. Thank you Hetalji and team for the wonderful service.
My son was not behaving well for the past year. He was a well-behaved child. Suddenly a big change came and he became rude and says things that will hurt. He even does not want to meet any person who comes to visit us.

I called a few guests for a party and prayed humbly to Baba to make him behave well. By Baba's wish, he not only behaved well but also obeyed all our words. Thank You, Baba. Only You could make this happen.

Please make him a humble, polite, and good human being. Please take care of his mental health. Please let him make himself worthwhile for a greater good of his own.

Baba, You know my innermost wishes. I have surrendered everything to You. Please, Baba, help me. Please bless all Your devotees and keep them well.

Om Sai Ram Om Sai Ram Om Sai Ram
Om Sai Ram Om Sai Ram Om Sai Ram
Om Sai Ram Om Sai Ram Om Sai Ram
Sai Baba's Blessing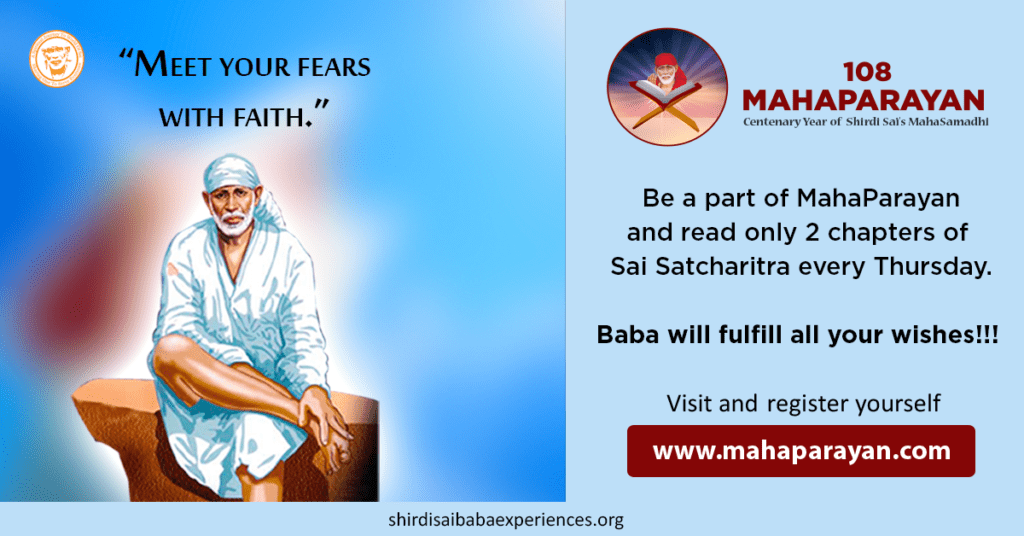 Anonymous Shirdi Sai Devotee from India says: I am a small devotee of Sai Baba. Om Sai Ram! Thank You, Appa for making my aunty healthy without any abnormalities. Thanks for the health reports. There were no abnormalities. Appa, please take care of my aunt's family and please make her grandchildren understand the family situation and live accordingly.
---
More from SaiYugNetwork.com
© Shirdi Sai Baba Devotees.com – Member of SaiYugNetwork.com