Sai Baba – The Incredible Power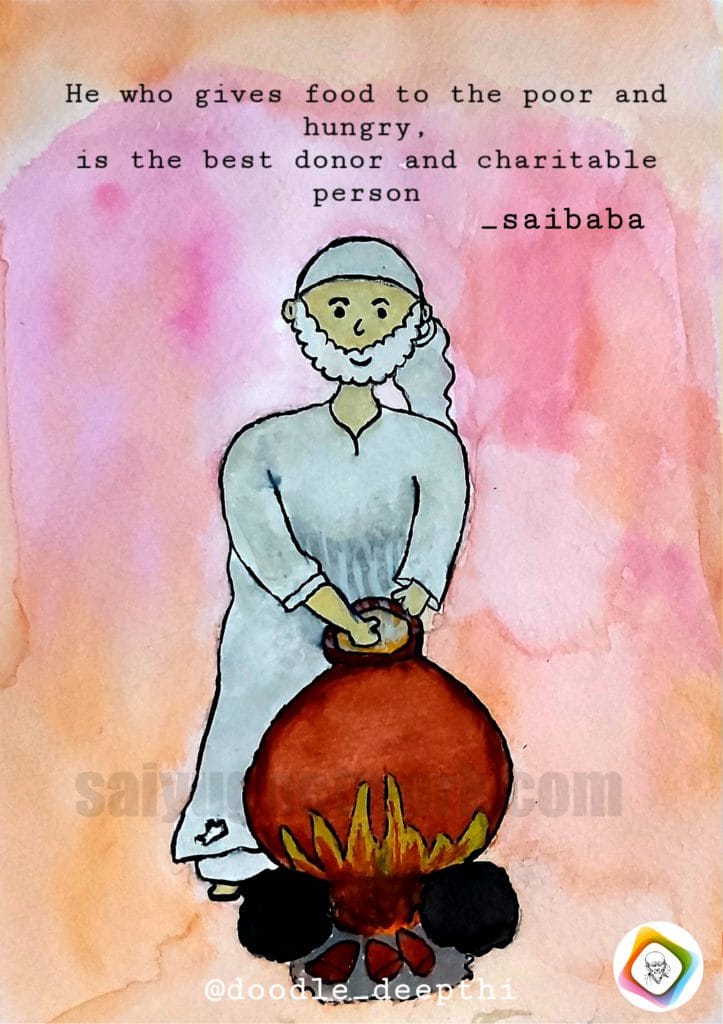 Anonymous Shirdi Sai Devotee from India says: I am an anonymous devotee of Sai Baba from India. Thank you to all who are maintaining this holy blog.
For the past seven months I have written many experiences but none of them have got published. Unexpectedly two of them got published recently and I was literally happy.
Coming to my today's experience, for us we will be having labs and last week I attended my first lab. It was really the worst experience ever because they had not even told us what to do. He also scolded those who didn't know and he scolded me also. I cried that day a lot. Then next week was a holiday for us. Then after that week, that is today I was very nervous. I didn't even want to attend the classes. I prayed to Baba to handle everything and make me learn the things taught by Him and also to not get scolded so that I would post my experiences on the blog. I had also made a small rough sketch of Baba on my hands under the watch wearing place. Today literally I understood everything that he taught and I learnt well, even gave me the same answers through a questions and answers site. Also the lecturer who used to scold us today, talked with me casually and he has never talked like that with others since days. Really Baba You made my day. My Sai is my everything.
Coming to my next experience: Today I got stuck in a washroom. I went to a washroom and its lock was a little loose. So I put it down forcibly and it got stuck. I was inside it and I tried to open it by all the ways but in vain. So I remembered Baba and prayed to make the door open and that I would share my experience. Then suddenly the door opened. Thank You so much Baba.
Please cure my health issues. Baba, keep my family safe and I know You will because even You have assured it. Love You Baba.
Om Shirdi Vasaya Vidhmaye Satchidananda Dhimayi Thanno Sai Prachodayat. Om Sai Rakshak Sharanam Deva. Om Sai Ram!
Thanks To Sai Baba For Always Helping
Anonymous Shirdi Sai Devotee from the USA says: I am a humble devotee of Baba. Thank you Hetalji and team for maintaining the site.
Dear Baba, I am sorry for submitting my experience late. Thank You for reminding me.

My son, who is in adolescence, has his moments often. I prayed to Baba if he stays well behaved then I would post my experience. As our friends were coming, any outburst would have added to the discomfort of our guests as well as to us.

Thank You Baba for making everything go well.

Baba, please bless my sons with good behaviour and make them good human beings. Please look after my mother. Keep my husband well please Baba. Please take care of my uncles, aunts, sisters and people who keep our home running everyday.

Om Sai Ram Om Sai Ram Om Sai Ram
Om Sai Ram Om Sai Ram Om Sai Ram
Om Sai Ram Om Sai Ram Om Sai Ram
Sai Baba Cured In Times Of Need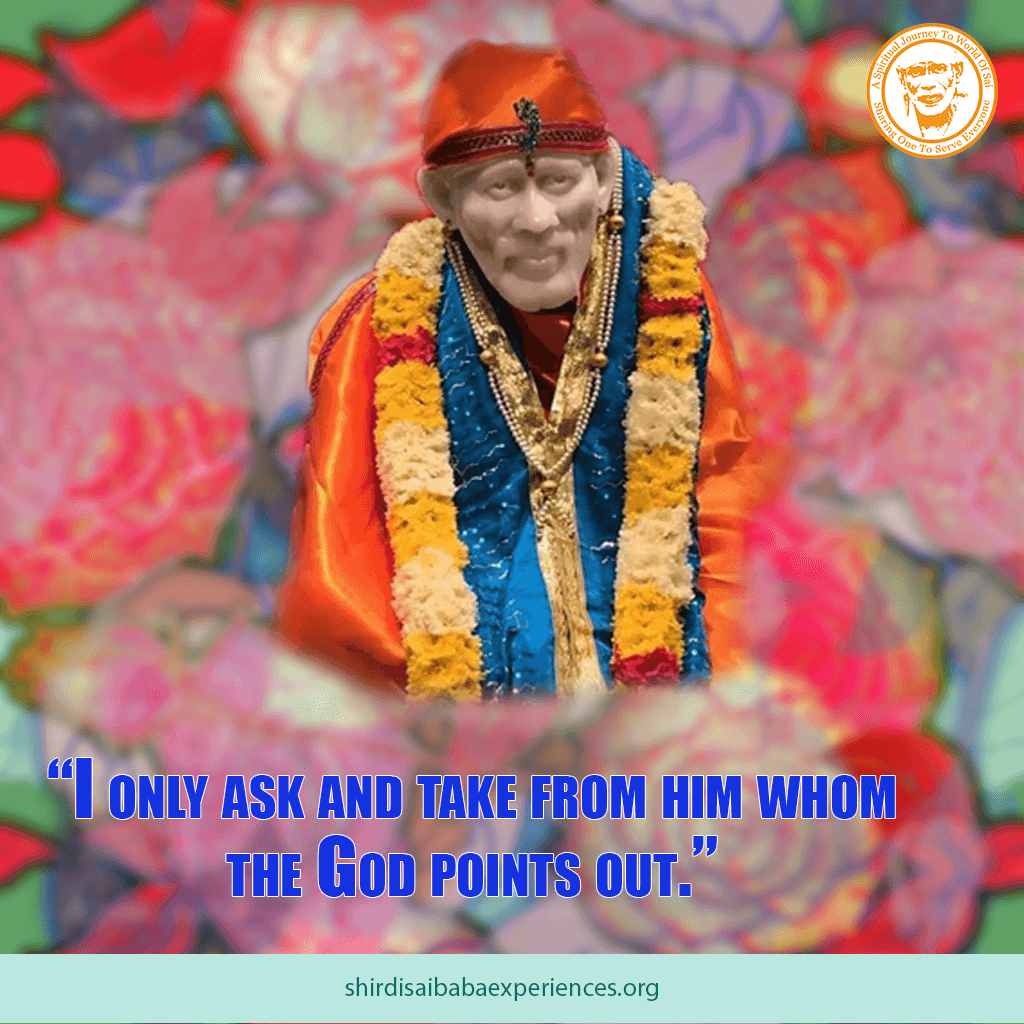 Shirdi Sai Devotee Ravi from India says: Myself a small dust under Sai's holy feet. Thanks to Hetalji and team for the noble work.
I am suffering from a severe cold. It was so severe with a watering nose that I thought it wouldn't go away in a short time. I got affected on Sunday night from a cold and I had a relative's wedding in three days which I needed to attend. I prayed to Sai Thandri to get it cured in two days and vowed that if it got cured then I would post the experience on this holy site; so that I could attend the wedding. In exactly two days it was cured. Generally it will take a week to get cured. Thanks Sai Thandri for healing and for Your blessings.
Ananthakoti Brahmandnayak Rajadhiraja Yogiraja Parabrahma Sri Sachidanda Sadguru Sainath Maharaj Ki Jai. Sarvejana Sukhino Bhavanthu, Loka Samasta Sukhino Bhavantu.
Sai Baba's Timely Lesson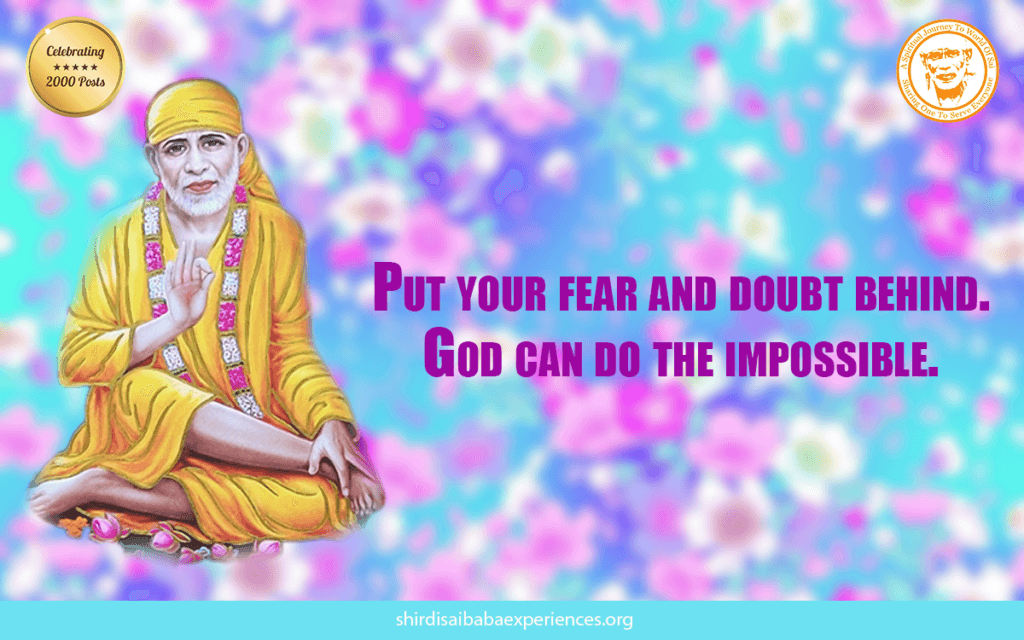 Anonymous Shirdi Sai Devotee from India says: I am a Sai Baba devotee from India. I am here today to share my recent experience of Sai Baba's blessings. Baba has many times advised me not to have junk food and avoid non-veg food too. I somehow don't have the ability to control my taste palate. I got my lesson recently for not listening to Baba.
I have a severe acidity problem and whenever it starts it remains for 3-4 days along with dizziness and breathlessness. That's why Baba always told me to avoid these foods. This time I took fish and my acidity became severe. Immediately I came to Baba and begged for forgiveness and promised never to repeat the mistake again and I would share my mistake, lesson learnt in Saiyug network too. The moment I accepted my mistake and begged forgiveness and promised not to repeat the mistake again, Baba cured me immediately. Thank You Baba for everything. Please forgive Your kids. Om Sai Ram.
Sai Baba Is Life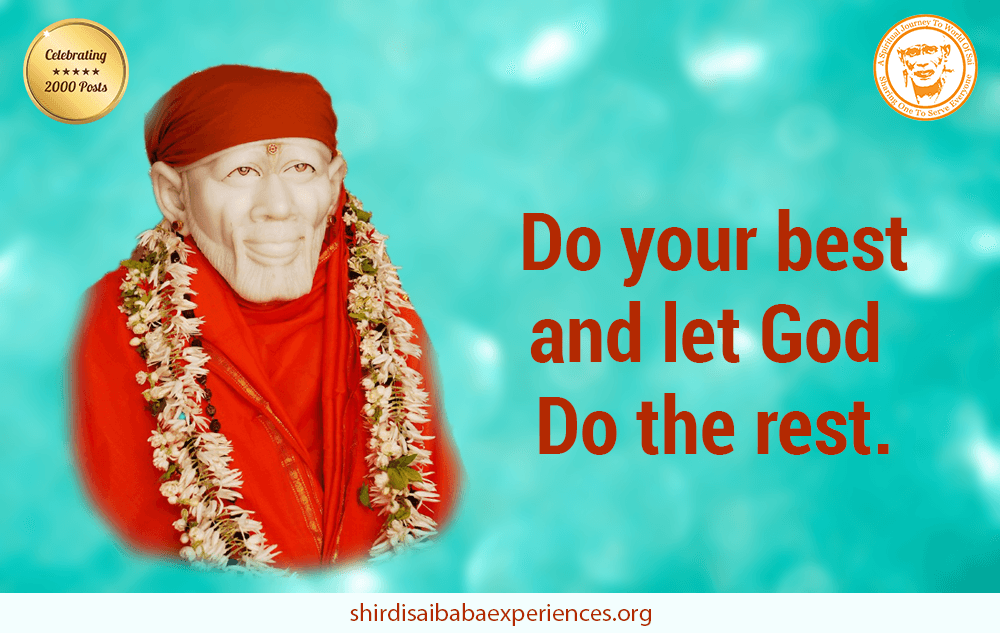 Anonymous Shirdi Sai Devotee from India says: I am a small devotee of Sai. Thank you team for this wonderful platform.
Today morning my daughter called me and said that she had been hospitalized since yesterday night due to high temperature, body pain and headache. All tests were taken and everything was negative. Doctor suggested that she might have tonsils and to go for an ENT consultation. I prayed to Baba that there would be nothing serious to be done there. ENT had prescribed some antibiotics for three days and then decided on surgery.
As promised to Appa, I am posting as her fever and pains have subsided. I believe that my Appa will completely cure my daughter and there will be no need for surgery. Appa, I promise to post the same. Om Sai Shri Sai Jai Jai Sai.
Experience With Baba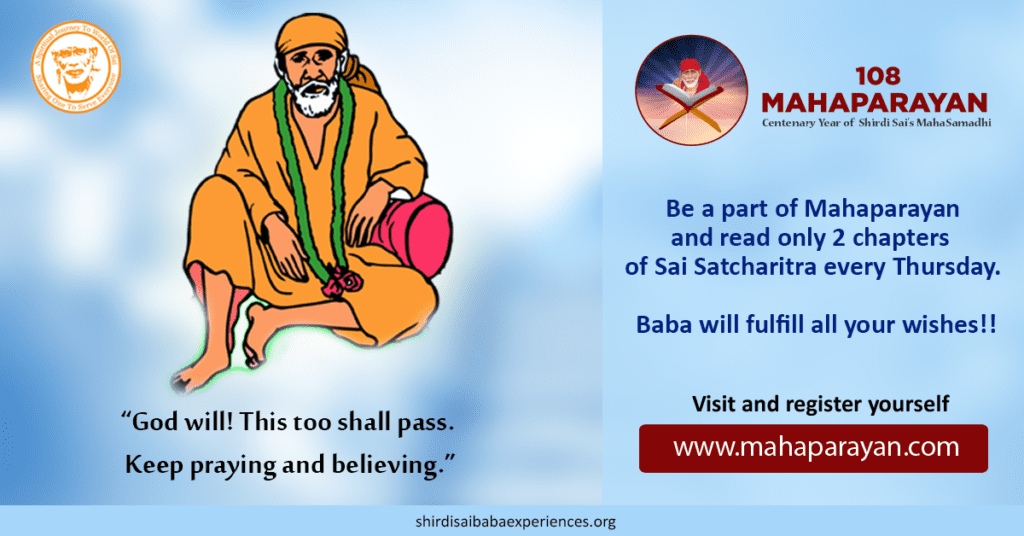 Anonymous Shirdi Sai Devotee from India says: I am from Hyderabad working in the IT field.
My experience with Baba is: I had leg pain which was ok now after praying to Baba. I had to do some setup for my computer and with the Baba's blessings everything was done.
Thank You Baba.
---
An interesting book "ShirdiChe Sai Baba" is being shared on Shirdi Sai Baba Books.com, in parts. It is a book worth reading by those who are keen in knowing veiled history of Sai Baba during His times. 
More from SaiYugNetwork.com
© Shirdi Sai Baba Devotees.com – Member of SaiYugNetwork.com