Sai Baba Miracles
Anonymous Shirdi Sai Devotee from India says: Hello all my Sai family. I want to be called Sai's daughter. Thank you Hetalji and team for providing us with this beautiful platform where we Sai devotees can share wonderful experiences with our Sai family.
Today I am here again to share my wonderful and sweet experiences and say thank You to my dearest Sai.
Sai thank You so much for always being there for me. Thank You for protecting me like a small baby.
Sai You have been taking care of me like a small baby seven before I knew You my Deva.
If I relate all those I feel so surprised how You have taken care of me.

1. Thank You Sai for giving me energy and holding my hands to take care of the Diwali event so well, everyone liked everything and many of them sent me the personal message giving me such wonderful feedback and it was possible only because of You Sai and after that, You even gave me so much strength and energy to do the home pooja also so well. I feel so happy when people come home and enjoy eating at Your house Sai.
I cannot believe how nicely all the sweets You distributed to so many people during the festival. Thanks for everything my Deva.

2. Thank You Sai for giving me strength and energy to help at the temple during the food mela and that everything turned out very nice Sai.

3. Thank You Sai for approving my EAD. I know Sai You will give us everything at the right time and I completely trust You my Deva, so I don't worry about anything my Sai.

4. Thank You Sai for arranging everything so well for such a big event. I had left everything on You Sai. So however I looked it's all Your blessing Deva.

5. Thank You Sai for blessing us with so many things on the event day. My kids were recognized so well. Thanks for all the awards. You know very well Sai that I never expected all these as I had left everything on You and I was sure You will give us what is good for us and what we deserve.

6. Thank You Sai for such a sweet email from my son's teacher. We were so happy to see such a nice email from his teacher.
Thanks for always being there for my kids and taking care of them so well. I know and I have complete trust in You that You will take care of both my kids very well.
When we have You why should we worry about anything Sai? Every single thing happening in our life whether good or bad or whatever it is; everything is dedicated to my Deva.

Thank You for everything Deva.

Love You Sai.
Sai Baba Helped To Make Trip Pleasant And Nice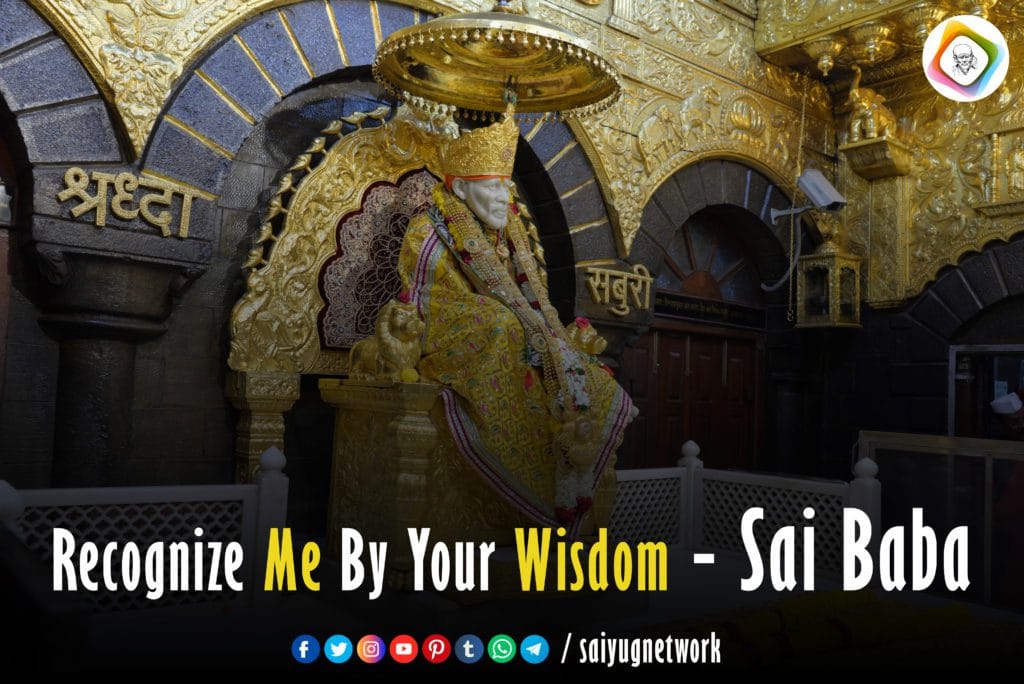 Anonymous Shirdi Sai Devotee from Germany says: Om Sai Ram.
Greetings Hetalji. Please keep my name anonymous. Baba is everything for our family.
Baba is everything for our family and I strongly believe that He is there to protect us always. I have already mentioned in my previous experience that I am undergoing health issues and I am holding His holy feet to cure me soon. My husband and I planned a short two days trip along with the kids and I was afraid that my health issues should not affect our trip throughout. My kids were too excited about the trip and as a mother, I was worried that because of me nothing should go wrong in the trip. Our only Saviour is my beloved Baba. I prayed to Him to take care of me and my family throughout the journey without any problems and health issues and that I would share my experience here on this platform. With Sai Baba's grace, our trip was very pleasant and nice. We went safely and came back home safely. Thank You Baba for being with us always and protecting us.
Baba, You know my health condition. I am holding You strongly. Please cure me soon without any major complications. Please pray for me, devotees. I will definitely share my experience related to this soon. Om Sai Rakshak Saranam Deva. Om Sai Ram. Om Sai Sri Sai Jai Jai Sai
Sai Baba Is Saviour
Anonymous Shirdi Sai Devotee from the USA says: Om Sairam! I am one of the sparrows that Baba has pulled towards Him. He humbly pulled me towards Him and Baba has been showering His blessings on us throughout our life. Baba also pulled my husband towards Him, now he has become a sincere devotee of Baba. Thanks a lot Baba for everything.
Kudos, to the people maintaining this blog. You all are blessed ones and may Baba continue showering His blessings on you all. I am part of the Mahaparayan group because of His blessings. Whenever I feel low I read the miracles of Sai Baba on this site and I get more energy and peace.
One day I had a severe fever and I was unable to bear the body pain even after having Tylenol tablets. I prayed to Baba and had some Udi. I started chanting Sai Rakshak Sharanam. The fever and body pain subsided after some time. The next day I was able to go to the temple and visit Baba.
Baba, we are in the process of buying a house. Please bless us and be with us in every step we take in the process.
Thank You, Baba. Please bless all Your devotees. Om Sai Namo Namah, Sri Sai Namo Namah, Jai Jai Sai Namo Namah.
Sai Baba Udi Miracles
Anonymous Shirdi Sai Devotee Kavitha Chikkam from US says: I am a small devotee of Baba and have been blessed to share my experiences here before.
First of all, thank you Hetalji and others for providing this platform for Baba's devotees.

As Baba devotees, every day we experience some miracles. It may be difficult to pen down everything, but I wanted to share two recent experiences where Baba showed His presence.

1. My younger daughter got infected with a severe cold and sore throat. As she was not vaccinated then, we started worrying a lot and I prayed to Baba as always and gave her Udi water, put Udi on her forehead, etc. We were tense until we got the Covid test results. By Baba's grace, it was negative and she became fine in two days.

2. During the yearly check-up, my younger daughter failed the eye test and we were referred to an optometrist for a detailed check-up. Prayed to Baba and put Udi around her eyes. By His grace, she was able to read all the letters during the detailed check-up and everything looked fine. The doctor said that it was a surprise that she failed the first time as her eyes look healthy. As a Baba's devotee, I know it's Baba's Leela and thanked Him so much.

Baba is so kind and always with us. Udi is Baba Himself and we are so fortunate to have It.
Sai Baba Helped In Getting Back The Stuck Money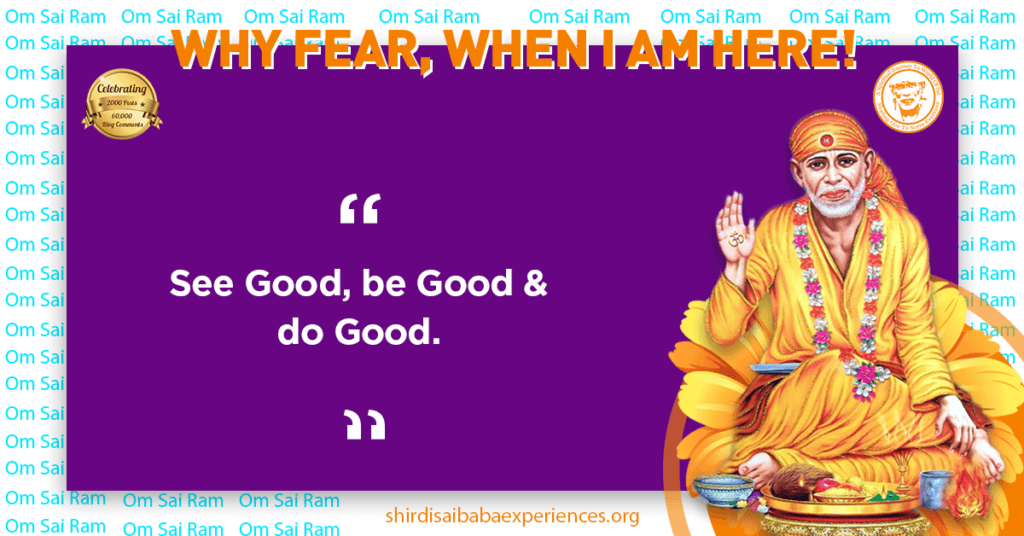 Anonymous Shirdi Sai Devotee from India says: I am a small devotee of Sainatha. Sharing a recent experience of Baba's grace. Thanks to all who maintain this forum to share experiences of all the miracles of Baba. I am a small devotee of Baba. Baba is so krupalu and helps in every step. I had sent money to my son overseas through a private agency. It was a huge sum. The agent said that it would reach on the next day. But after 10 days also there was no sign of the money. I only had faith in Baba and prayed to Him to help.
On the 15th day; on Baba's day, the money reached. Many told me that 99.9% will not reach but I knew that Baba will help his daughter somehow and relieve the anxiety and He did. Thank You, Baba, Please hold my hand always and always be with me. Baba, You are my everything and You know that I have no one except You Deva.

Thanks, Hetalji for the platform to share our beloved Baba's experiences.
Thanks To Sai Baba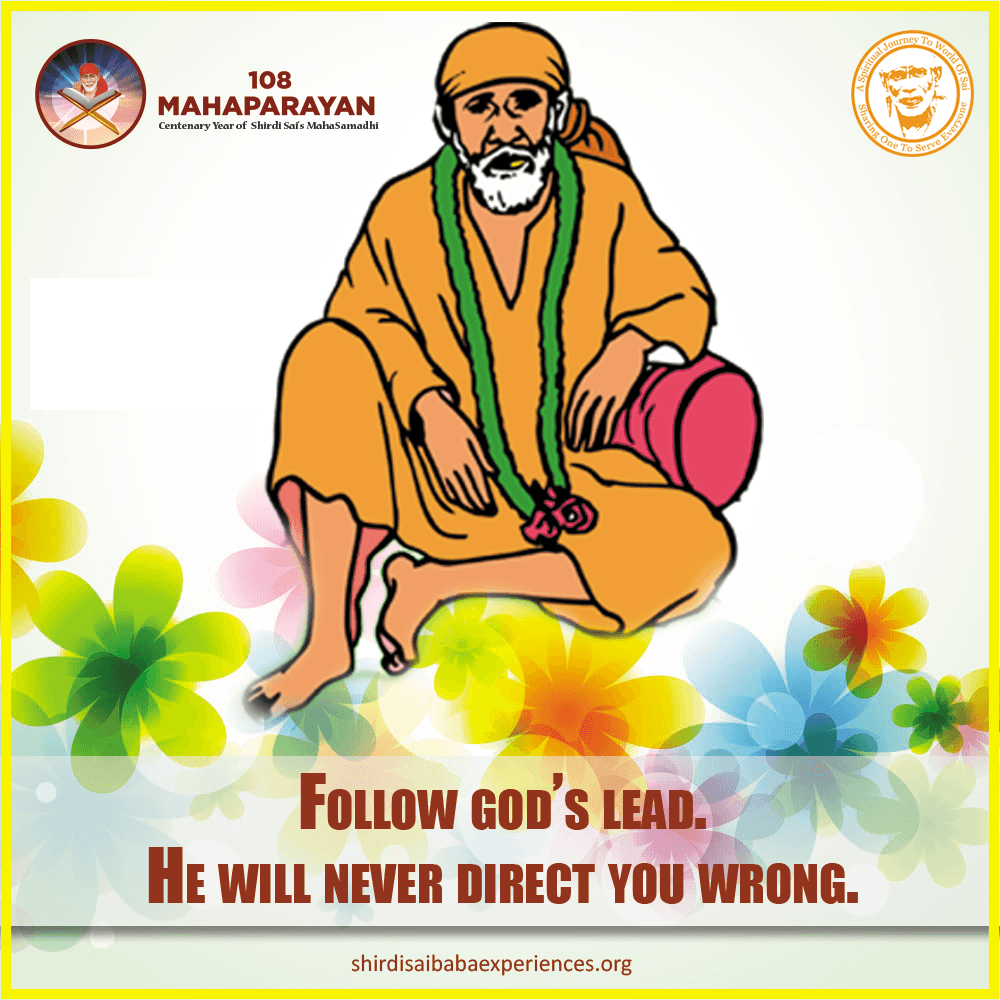 Anonymous Shirdi Sai Devotee from the USA says: Om Sai Ram. Thank You to the team for maintaining this blog.
Om Sai Ram. I want to thank Baba for helping me find something which I was looking for the other day. I prayed that if I found it then I would share the experience. I looked in the same place but found it after praying to Baba.
In another experience, Baba resolved a difficult situation and I am ever grateful. Thank You is a very small word. Thank You So Much, Baba.
---
An interesting book "ShirdiChe Sai Baba" is being shared on Shirdi Sai Baba Books.com, in parts. It is a book worth reading by those who are keen in knowing veiled history of Sai Baba during His times. 
More from SaiYugNetwork.com
© Shirdi Sai Baba Devotees.com – Member of SaiYugNetwork.com