Sai Baba Blessed To Keep Faith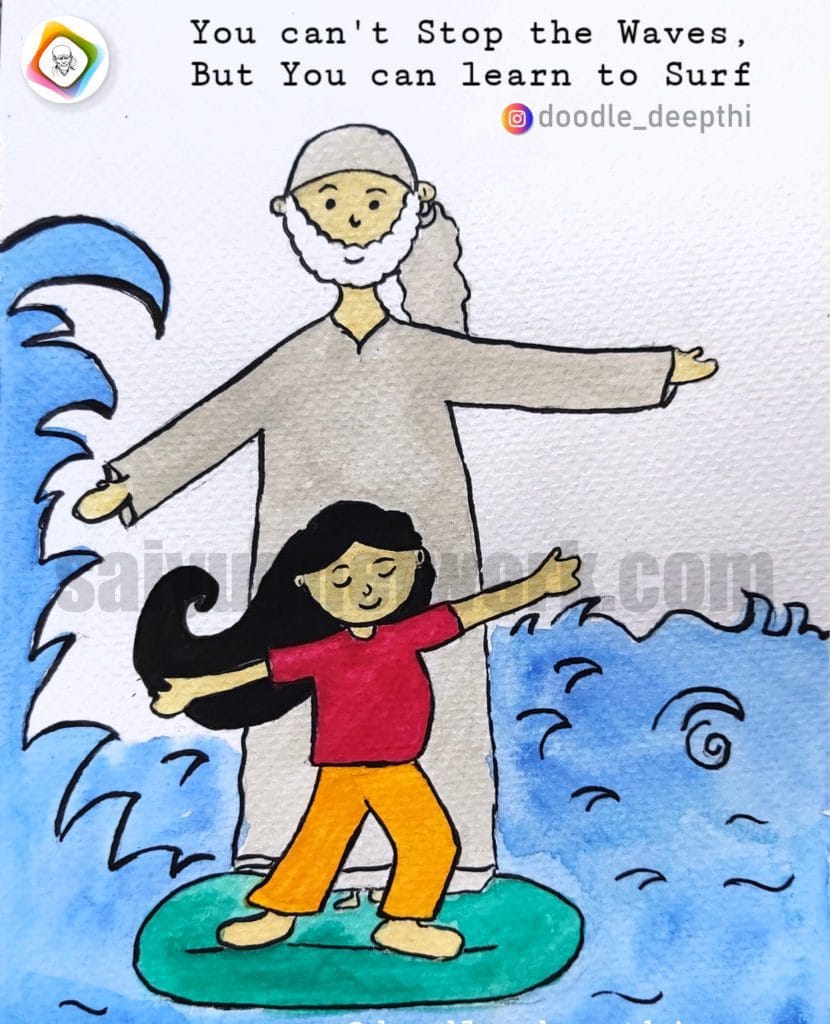 Anonymous Shirdi Sai Devotee from India says: I am Sai Baba's devotee and worship Him like my Friend and Guru. Om Sai Ram to all of you. By Sai Baba's blessings, I am sharing my experience.
Last year in 2020, my mother fell ill. I do not remember whether it was the Wednesday early morning or the Thursday early morning when she caught the cold and high fever. At first, we thought that it was just a normal cold and would take one or wo days to recover and it would be alright. The next day we went to the nearby doctor's clinic. My mother had to be given an injection to lower the fever but after some time she was feeling good and we thought it would be okay now. I received Sai Baba's Udi on that day as well. One of my friends had sent it for me as I had asked from him weeks before and it came out as a surprise.
On the next day again my mother's health was going down. She went to the nearby doctor and the doctor said that a drip would be attached so that multivitamins could be given to her. The situation went on to be worse and I began to lose my patience as I had never seen my mom in that situation before. The medication was going on as per the tests reports still she was not recovering. Glucose was being given to her through a drip. I used to apply Udi on her forehead which somewhere kept my hope strong. I would cry and call for Sai and Shiv to help us. I used to not eat properly as nothing was going down my throat seeing my mother in such a situation.
One day my mom was so much in pain that her stomach was full of fluid. She used to vomit (nothing would come out) as for a couple of days she was not able to eat properly. I used to make her drink water through a spoon as she was not in that situation to sit for even some time. I was losing all my hope. I would just cry, "Sai please help me. Baba, Baba… Baba… Baba… daya karo (Baba, have mercy). The day I mentioned where one day she was in so much pain that I could not keep calm; we called for our nearby doctor to please come and visit her but due to some reason he could not come. The night was unbearable but due to Sai Baba's Udi and blessings, it was somehow bearable.
The next day we decided that we would look for another doctor then. We took the appointment of the doctor (I would like to mention that He is a great doctor. Sai bless him as he gave us hope). When we went to him with all the previous test reports, he observed them and said that the reports were not genuine. He said to get a new test done. After the test was done it was clear that my mother was dengue positive and her platelets had come down very much and the previous doctor was giving the medication for typhoid or some other thing. We were aware of the real problem now. I asked the doctor " Will my mother be fine soon?" He Said smilingly, "Hope so."

(With Sai Baba's grace we reached that doctor who was full of positivity and hope) I continued to apply Udi to mummy. I remember the next Thursday my mother's next test reports had to be out as we used to have her tests done every next day to observe the betterment of her health as per the doctor. I prayed to Sai Baba to please bless us.
I also remember that there was some big occasion for Sai Baba on that Thursday. I do not remember the festival. My mother, my father, my brother, and my relatives went to the hospital for my mother's check-up. As my mother was not able to walk, she needed support. I was crying and praying to Sai Baba "Daya Karo (have mercy)" and I had promised Sai that I would keep fast and do one-two more thing. Then that day itself we got to know that the test reports were okay and the platelets were increasing as earlier my mother's platelets had come down to around 35000-40000 or even lower. But now it is increasing, all thanks to Sai Baba. I and my family were really relieved and I thanked Sai.
After some days as the proper medication was going on my mother's health began to get better and slowly the medication was stopped. I had promised Sai that I would share this experience once my mother was healthy. Even today I still apply Udi to all of us.

Through this experience, I feel Baba loves us so much. Also, it is in pain that one realizes how much Sai loves us by giving us strength, love, and hope to fight the problems. He is always there to protect us.
Baba tum kya ho mere liye nahi bayan kar sakti, bas yeh likhte huye aankh bhar aayi aur yeh bhi ehsaas hai ki mai tumse kitna pyaar karti hu. Baba, apne sabhi bhakton ki mushkilon ko durr karna aur apna aashirwaad banaye rakhna. (Baba, what You are for me I cannot tell. But while writing this my eyes are filled with tears and also realize how much You love me. Baba, always showers Your blessings on all Your devotees and clear all their obstacles.

I love You Sai.
Om Shri Satchidanand Satguru Sai Nath Maharaj Ki Jai!
Sabka Maalik Ek!
Sai Baba Experiences
Anonymous Shirdi Sai Devotee from USA says: Hello all my dear Sai family, I want to be called Sai's daughter. Thank you Hetalji and team for providing us with this beautiful platform where we can share our beautiful experiences with our Sai family.

Today I am here again to thank my Sai for blessing us abundantly and taking care of me like a small baby.
1. Thank You Sai for making this sake also successful and giving me strength and energy to do everything in time and properly.
2. Thank You Sai for the EAD card. I know very well Sai that You are going to take care of green card also very soon.
3. Thank You Sai for helping my kids to get good grades and get good appreciation from their teacher.
4. Thank You Sai for recognizing our movie so well. We never expected that we would be recognized and rewarded so well, especially the kids. Thank You so, so, so much for everything Deva.
5. Thank You for everything my Deva that You have given us above everything.
Love You Sai.
Om Sai Ram!
Sharing As Promised To Baba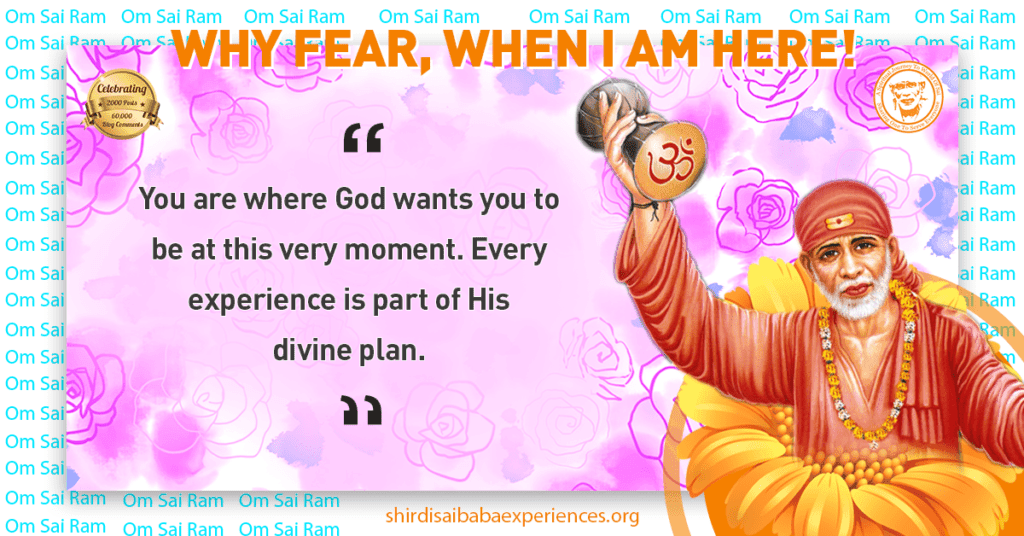 Shirdi Sai Devotee Meghna Sai from India says: Hi everyone Meghna Sai from Bangalore. Thanks to Hetalji and team. Sai Baba, as promised to post here.
At the office, I didn't have clarification about something and after I reached home I was confused. Baba asked me to stay calm and that He would take care. Yes, He did. It didn't bother anybody at the office. Thank You, Baba. Please take care of ADY health and education.
I have left all the rest under Your lotus feet. If I forgot anything to post here please pardon me, Baba.
Erase all my mistakes, sin done knowingly and unknowingly. Baba, give me faith, hope and peace of mind. Thanks for all Your help.
Om Sai Rakshak Sharanam Deva Om Ganeshaya Om Shakthi Kallalamma Adhithimappa Om SAI Ram Mkdg.
Thanks To Sai Baba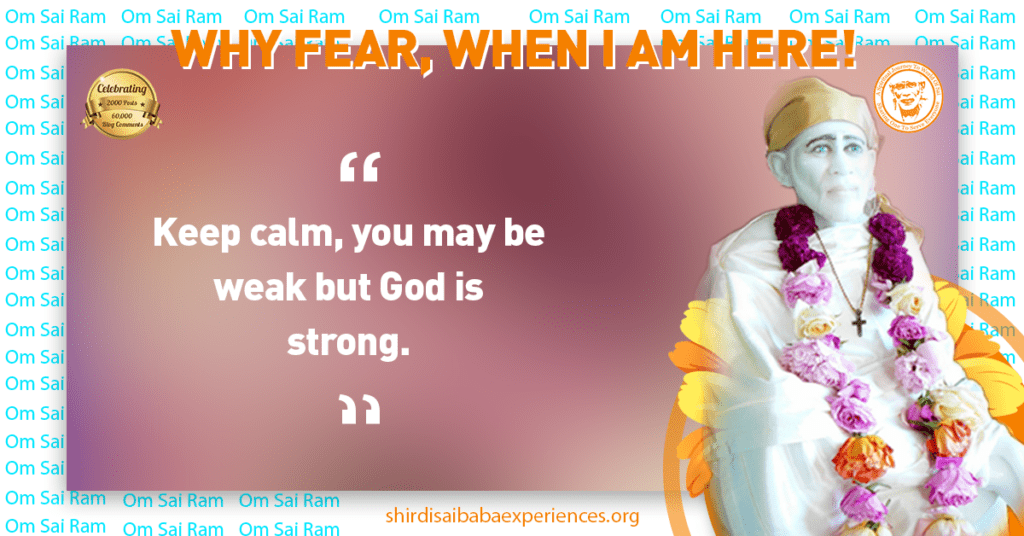 Anonymous Shirdi Sai Devotee from the USA says: Om Sai Ram to all Sai devotees. Thank You to the team for maintaining this blog.
Om Sai Ram. I want to thank Baba for helping resolve a difficult situation the other day. It was so stressful. I prayed to Baba that if He helped resolve it then I will share the experience and yes He helped us. I cannot thank You enough, Baba, only You helped to solve it. Another situation also was my fault but I prayed to Baba to help us and He helped. Thank You Baba for Your help with the other thing. I know I bother You so much with everything but thank You for always being there for me Baba. We are not deserving of Your love but thank You always for being so kind. We are always at Your feet Baba. Thank You so much, Baba.
Gratitude To Sai Baba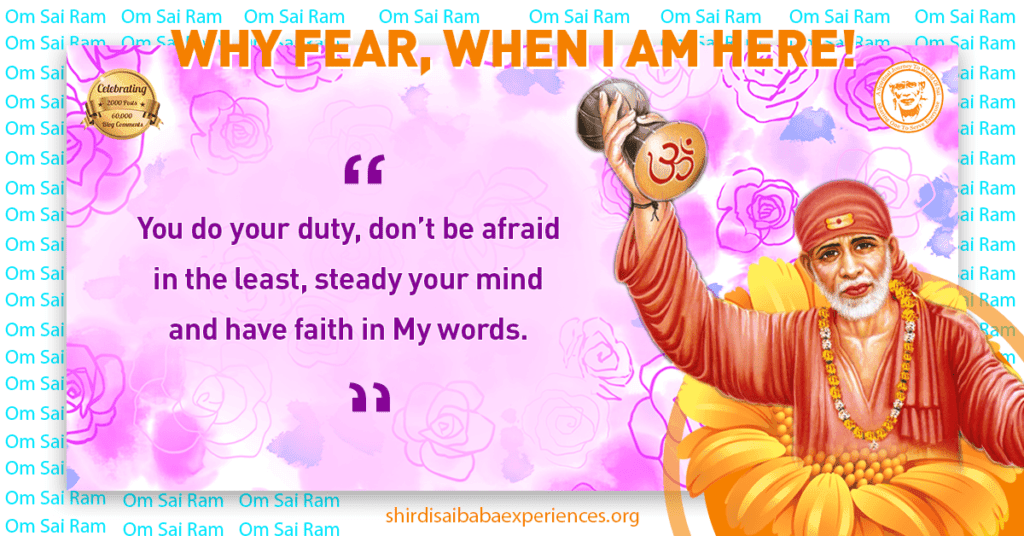 Anonymous Shirdi Sai Devotee from India says: Our whole family is a staunch devotee of Baba. Baba has been guiding us throughout our life.
Baba, You have been with our children in getting University admissions, passing the course with good marks and getting the job they wanted, and shining in it. Please help us to find a good partner for my daughter. We have been searching for more than two years through all the sources we could but still could not find the right match. You are my final resort Baba, please help us. I leave it in Your feet, Baba. Bless my daughter to get a good alliance. Sri Satchidananda Satguru Sainath Maharaj Ki Jai. Sai Ram!
Request To Sai Baba To Be With Devotee Always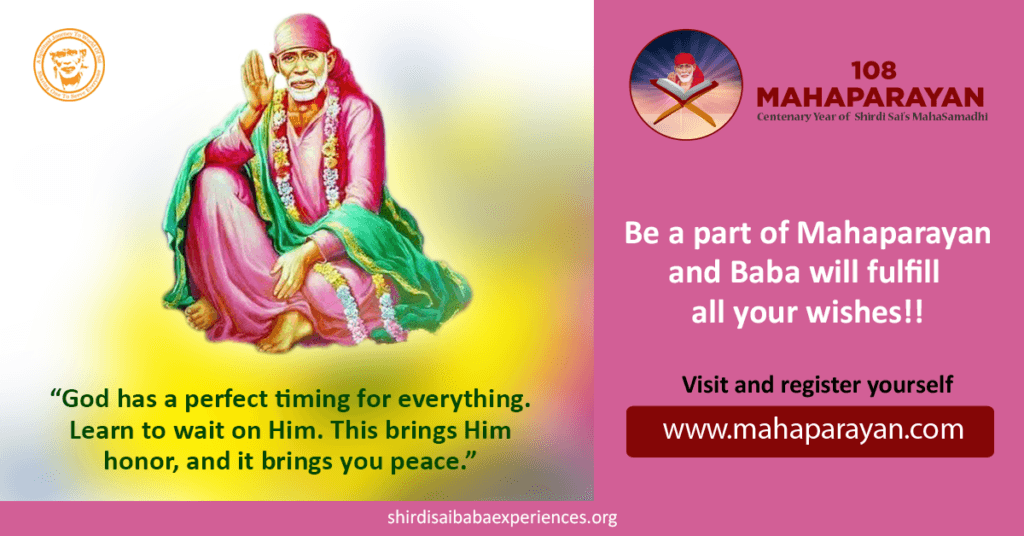 Anonymous Shirdi Sai Devotee from India says: I'm posting this because I had prayed to Baba for health issues which are cured now.
Baba, thanks for being with me all the time and helping me in solving every issue. I'm praying now as well that nothing should go wrong and everything be alright. Please protect us. Please Baba, please. Om Sai Ram.
---
ShirdiChe Sai Baba Book
A book that can be considered next to Sri Sai Satcharitra is available for reading on our blog, kindly do not miss reading it.
More from SaiYugNetwork.com
© Shirdi Sai Baba Devotees.com – Member of SaiYugNetwork.com