Blessed With Sai Baba's Beautiful Angel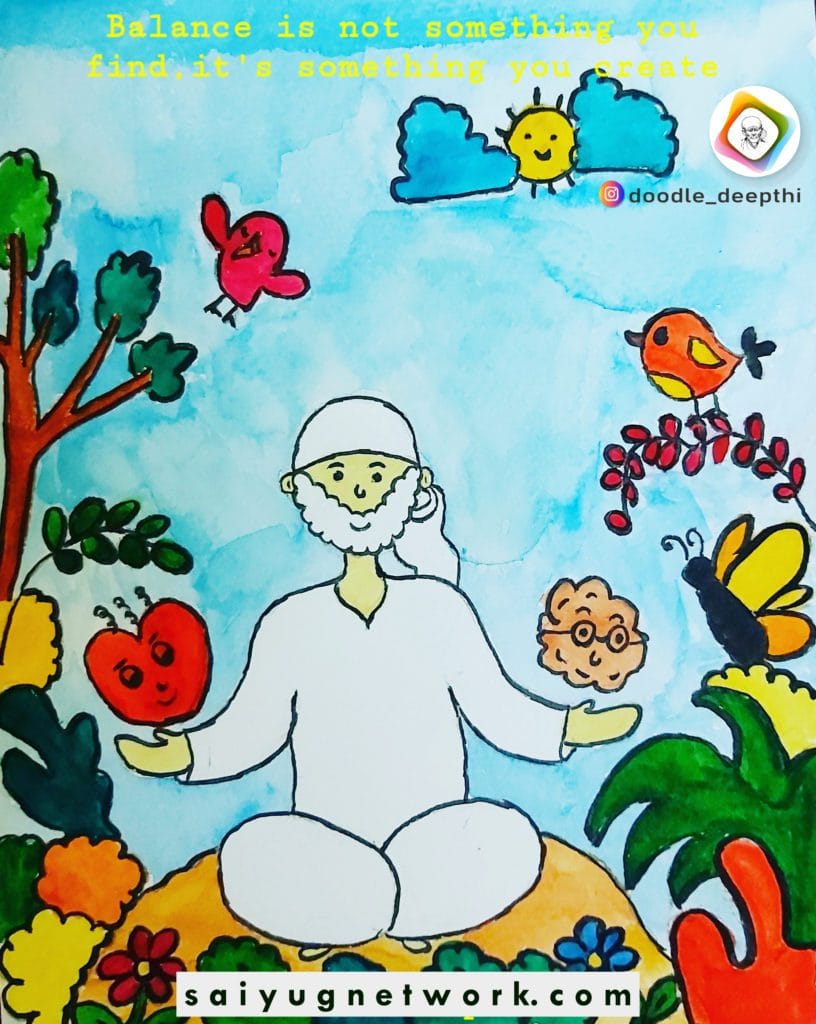 Anonymous Shirdi Sai Devotee from South Africa says My deepest apologies to Baba for the delay in posting my miraculous experience. This is a follow-up from my previous experiences, "My pregnancy miracle" and "Baba's miraculous gift."

In August 2020, I was doing my pre-admission for my baby's delivery at the hospital and there were no private rooms available since all the rooms were occupied by Covid patients.
Due to the high number of Covid cases and limited beds in the hospital, it was also suggested that we may have to share a room with another patient and both babies would be in the same room. The nurse did not keep the babies in the nursery, the babies had to be in the same room with you and so you don't get any rest after giving birth.
There was no possibility of husbands being allowed to stay in hospital due to the rise in Covid cases and limited beds and the thought of being alone for three days was terrifying especially being a first-time parent. With Baba's blessings, after four months of hearing "Husbands are not allowed to stay with you in hospital", as we approached my due date, we finally received the most amazing news that my husband will be allowed to stay with me in hospital for my entire birth process and four days for the entire duration of being in the hospital. Baba made it possible and everything worked out so well. Also during the month of November, the Covid cases reduced and it became more manageable in the hospital.

During the month of November when I was due to give birth, my doctor decided to go on a holiday which was very stressful. She had given me a procedure date for my cesarean (20 November) which was two weeks prior to my due date (2 December). I was worried to have a cesarean so early because the baby needs to develop fully and come into this world when ready. 
Another Doctor was there for my regular check-up, which was scheduled for the 18th of November. I prayed to Baba for this doctor to guide me properly and give the best advice. Then she actually told me that I and my husband should wait another week and give birth on the 27th of November. I really felt Baba was that doctor because if my doctor was there, she would have done the surgery on the 20th of November and that would have been so early. So it all worked out with Baba's grace; my Doctor went on holiday and the new doctor gave the best advice to wait, let my child grow, and give birth as close as possible to my due date. 
My Doctor returned from her holiday on the 26th of November which is when I had my last check-up and my delivery was scheduled for the 27th of November. It all worked out so smoothly after the other doctor guided us and advised us properly. Baba works in mysterious and miraculous ways.

During the cesarean, my blood pressure went very low and I had an anxiety attack and was unconscious throughout my baby's delivery but Baba protected me and took care of my baby and I recovered after a few hours. We stayed safe and well in the hospital and the night nurse was so wonderful and helpful.

Baba has blessed us with the most beautiful angel, I sometimes can't believe it when I look at her and this was all possible after my vrat for 9 Thursdays. Till today, I donate food on Thursdays to show my gratitude to Baba. My baby is very fond of Baba and loves looking at His photo frame. She smiles and laughs when she sees Baba, it's so amazing to see the bond she shares with Baba since she was two months old. 
Thank You Baba for always holding us in Your arms, guiding us, protecting us, and keeping us safe. Baba, You are our world. Thank You for everything. Love You, Baba. Om Sai Ram. Bow to Shree Sai, peace be to all.
Miracles Of Sai Baba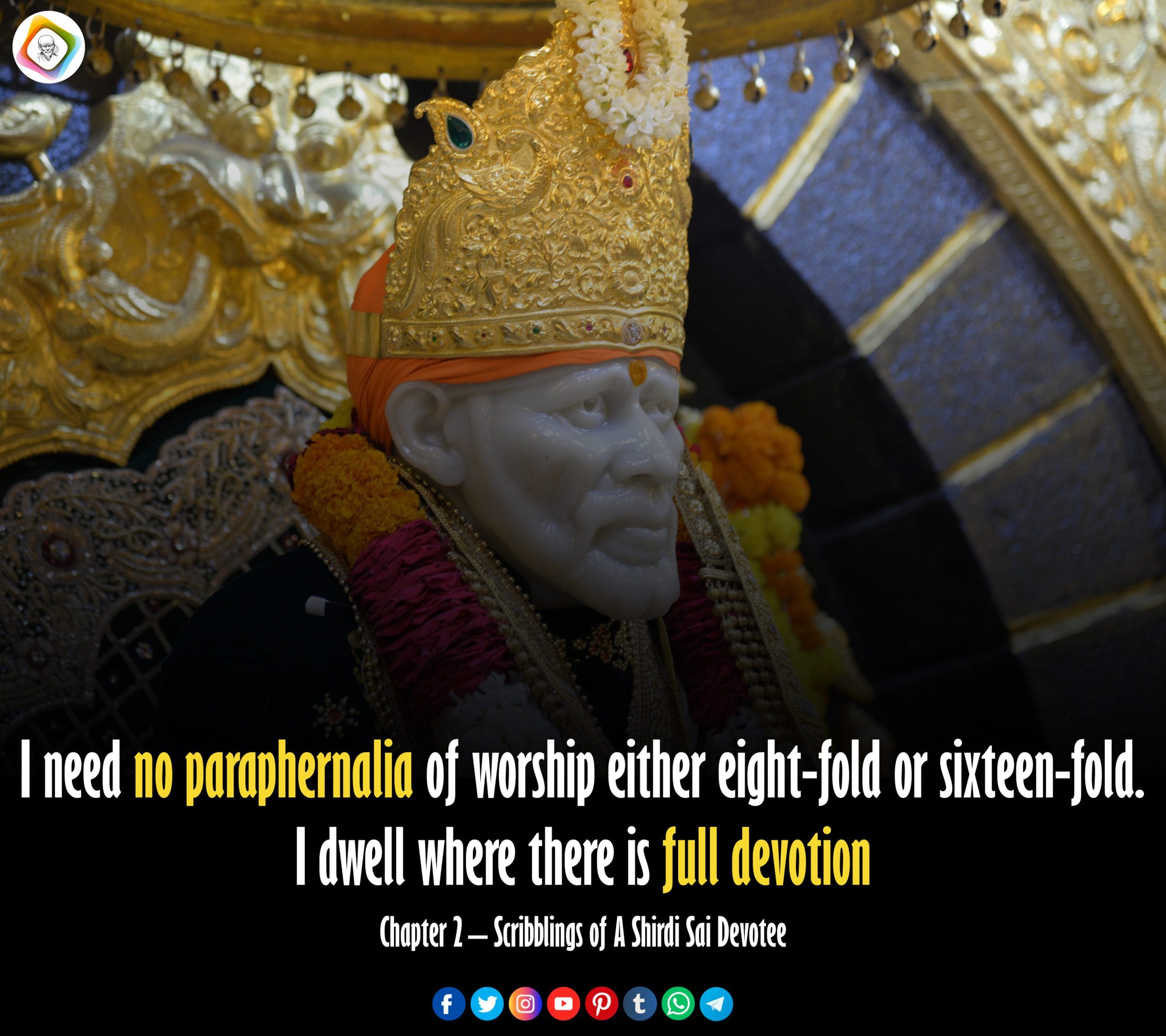 Anonymous Shirdi Sai Devotee from the US says: Thanks to Hetalji and team for a wonderful platform to share our experience about Sai's importance. Sai is my everything!
Experience 1:  Recently I was reading about other devotees' experiences on this website and I came across Nav Guruvar vrat pooja and many devotees telling about the miracles which happened in their life after doing the vrat. All of a sudden I started reading about this pooja and completed the whole reading process. Then I had a few problems going on in my life where I fought with my husband and even did not talk for almost a month. At that time reading this vrat book for continuous 9 days was really helpful. My problems slowly got solved. I did not follow any rules as given in the vrat book but read the book for 9 days and not 9 Thursdays. But if you have true devotion to whatever you are doing then Sai will always accept your prayers and help you. So, I wanted to share the link with you and it might be helpful for someone who is struggling in their life.
Experience 2: My husband and I fought for a month and he stopped eating at home. So I was worried for him. So, I prayed to Sai Ma that if he starts eating again at home then I will share the miracle. Finally, he started eating from yesterday. Thanks, Sai Ma for always coming to my rescue. 
Sai Baba Sent Udi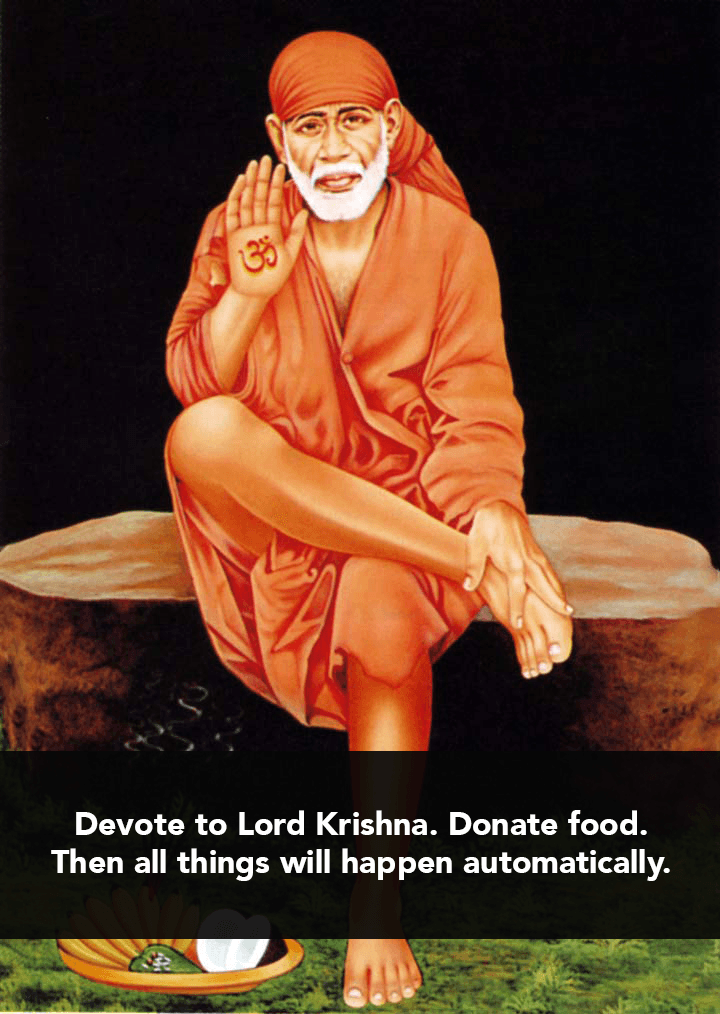 Anonymous Shirdi Sai Devotee from UAE says: I am a Devotee of Sai Baba from the Global Mahaparayan group MP-76N1 Dubai.
I am so happy to post my experience. I would like to thank each and every member of the Sai Global Mahaparayan group that they have chosen me to be a part of this great journey with Baba. I am a small devotee of Baba.
I went to Mumbai this December. I wanted to go to Shirdi but the rise of Corona made me scared as I wanted to take my parents too. I wished to get Baba's Udi as my Udi was getting over but couldn't get it as I did not go to Shirdi.
Related: Waiting For Sai Baba's Forgiveness And His Blessings – Anonymous Sai Devotee
As we all know nothing is hidden from our dearest Baba. You think about something and it happens. It was really a miracle that I went back to Sharjah and started working as a teacher. So my friend went to Shirdi and she handed over the Udi packet to me on Thursday. Really I felt as if Baba had sent It for me.
I really would like to keep praying and saying Om Sai… Om Sai… and He comes to our rescue and takes away all our problems. We should keep chanting His name in pain and in happiness too. Om Sai Rakshak Sharanam Deva.
Sai Baba's Timely Help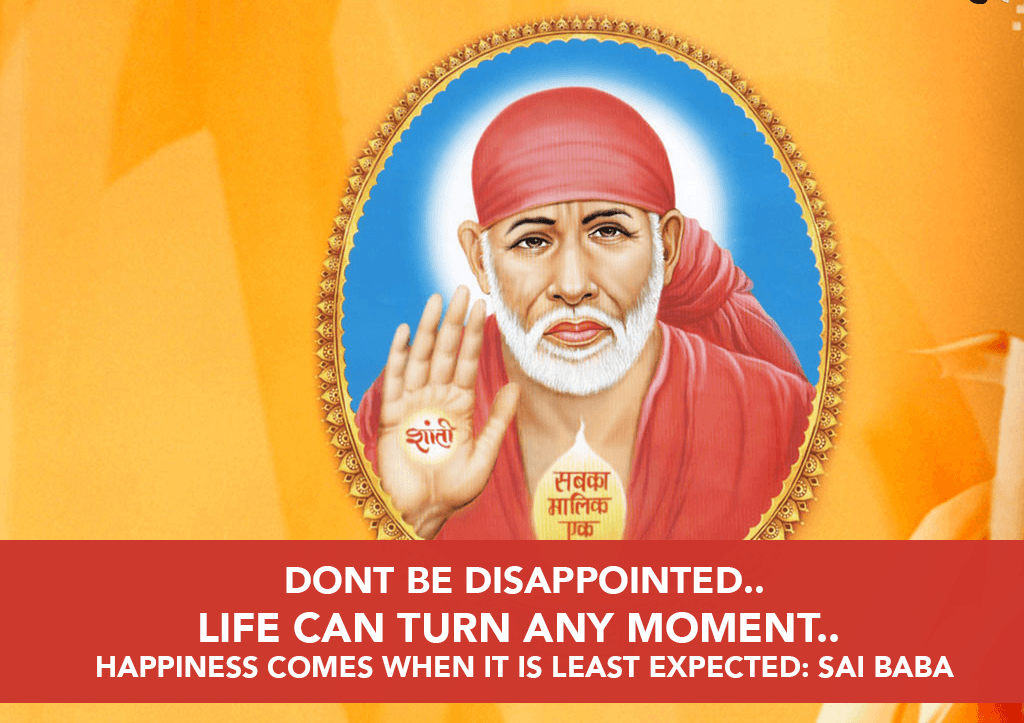 Anonymous Shirdi Sai Devotee from the USA says: I am Baba ki beti (daughter). Om Sai Ram. Thank you for posting everyone's experience on this website which helps in maintaining faith in our Baba. I am a very small devotee of our Baba.

I want to share Baba's blessing with my family. We went to India for vacation and my daughter got Covid hence we got stuck in India while we had so many things pending at home. With Baba's grace, we got a negative report for all of us and we were able to travel back safely.

Baba is everything to me. There is not even a single minute that goes by without thinking about Him.

I want to thank Baba from bottom of my heart for helping us at this time. Keep blessing my family and everyone who is keeping their trust in You.

Om Sai Shree Sai Jai Jai Sai

Bolo Ananta Koti Brahmand Nayak Rajadhi Raja Yogiraj Parabrahma Shri Sachidanand Sadguru Sainath Maharaj Ki Jai. Om Sai Ram Om Sai Ram Om Sai Ram
Thanks To Sai Baba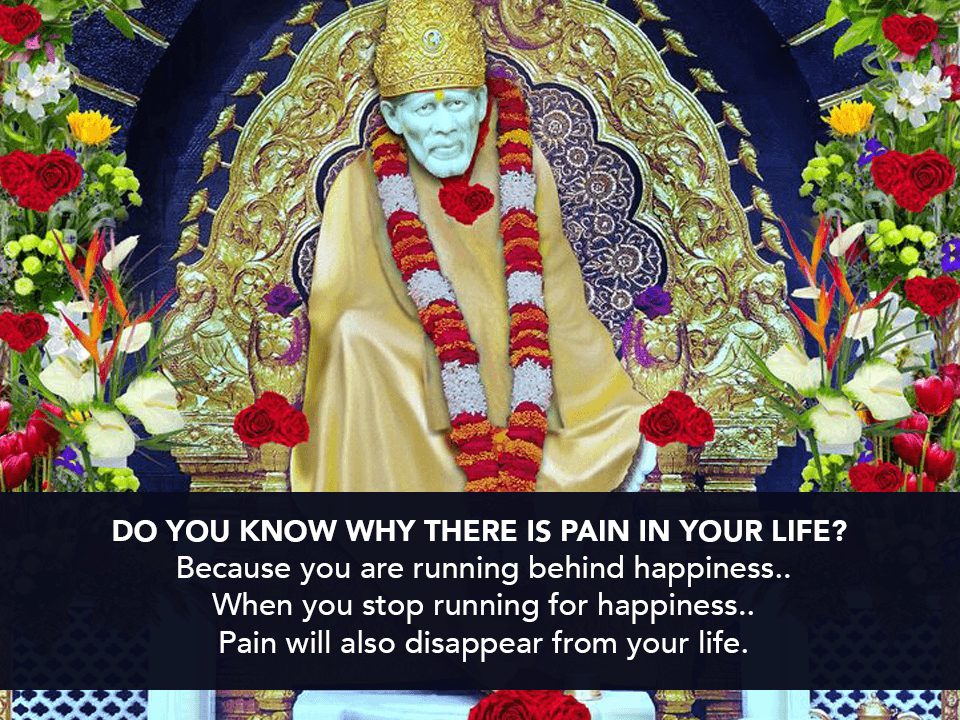 Anonymous Shirdi Sai Devotee from Malaysia says: Om Sairam! Thanks to Sai Baba.Thanks to everyone who's maintaining this wonderful platform.

Regarding my experiences until now, there are many and few have been posted and published already. Thanks Baba for Your blessings. I had a good break and my health improved. This is all due to Baba's blessings. I was able to perform well because of Baba's blessings.

1. Visa got approved and it is all due to Baba's blessings.

2. We were stuck in a remote place and I was not able to drive on the dark place that was a scary hill. After praying to Baba, He came in the form of a local person who really helped us to reach our destination. This was Baba's miracle to me. Even the other long trip during heavy rains also was a great miracle. Baba was with us throughout the journey until now.

Thanks Baba for all Your support. Please help me to get promoted and perform well at work. My dad, mom, and family members should be safe, please bless all of us. Thanks, Baba. I will post one more experience next week after the successful completion of work.

You know what I am praying for. Please help people to go in the right direction and follow Your path. My brother-in-law should travel safely without any issues. Thanks, Baba.
With Sai Baba's Blessings, Everything Is Possible
Anonymous Shirdi Sai Devotee from India says: I am a Shirdi Sai Baba devotee. Please don't disclose my name, contact, and location details. Baba, please help with my current job continuation.
With Shirdi Sai Baba's blessings, I got my dream job. The experience; I have posted before. When I was assigned to work for the first time, Sai Baba helped someone to explain to me and understand and work out the solution and send it to my manager. Then the second time I had difficulty with Manager's Complaint against me asking for a reliever, that time also Sai Baba saved me to continue my job. 
Now, I am facing a similar kind of situation where management already decided about relieving me. I requested my manager to please give me a chance, but he did not sound positive. I am hoping our beloved Sai Baba can do some miracle for them to give me a chance to continue. He knows my situation as I am in need of a job to take care of my parents, and sister's family and support my husband and kids. I have struggled very hard to reach this level. Oh dear Sai Baba, please help me with Your miracle in the continuation of my job. Also, please bless everyone who is seeking a job with abundance and forgive me for whatever mistakes I have done hurtfully toward others' careers. Om Sairam!
---
More from SaiYugNetwork.com
© Shirdi Sai Baba Devotees.com – Member of SaiYugNetwork.com