Sai Baba Miracles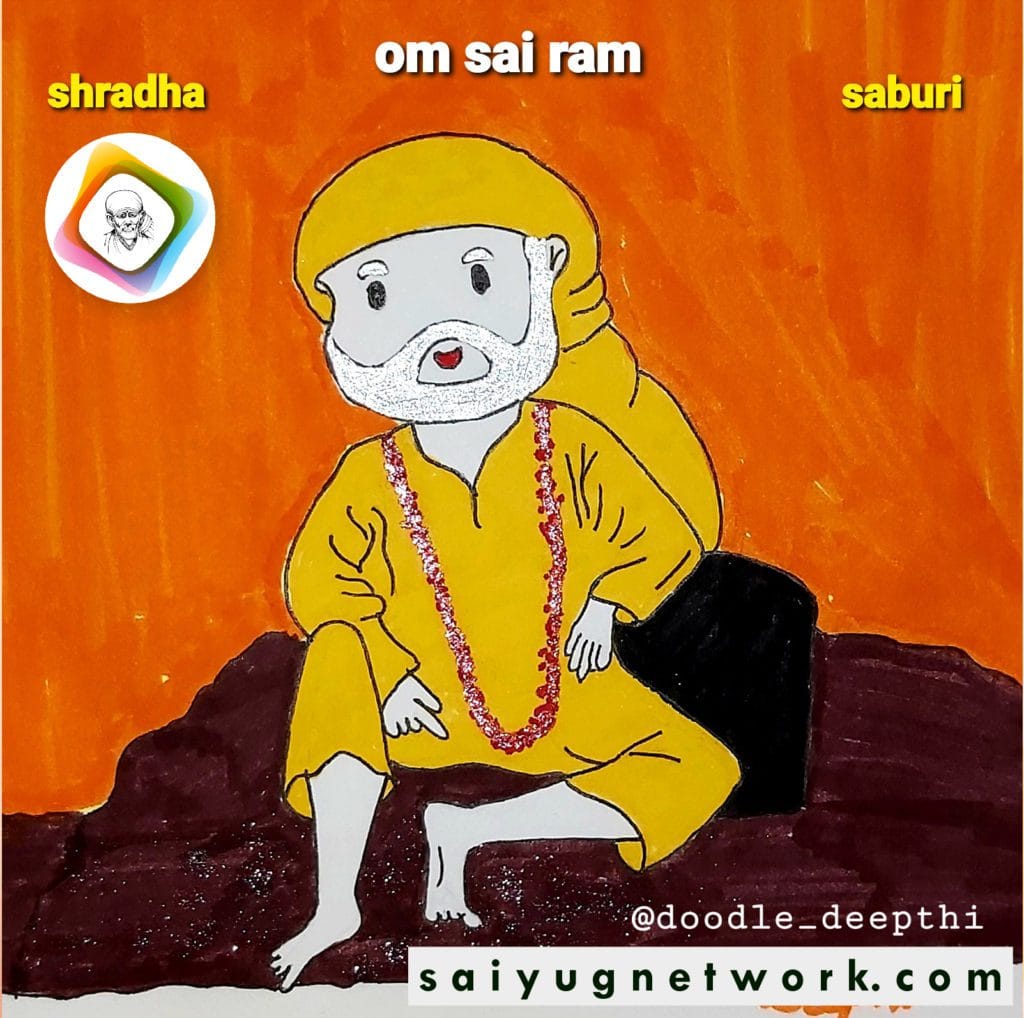 Shirdi Sai Devotee Shashikala from India says: I am Shashikala from Chennai, a diehard devotee of Sairam. He is my Father. Om Sairam!
I would like to share some of my experiences through this platform. This is only because of my Father's (Sai Baba) miracle to be a part of this group. Let me thank the Global Mahaparayan group for including me in this Mahayagya.

Every day I am experiencing His miracles, but sharing only one or two.

Experience 1: In 2016 my son wanted to do his MS in the USA. He got the seat because of my Father's(Sai Baba's) blessing but his visa got canceled. His admission date was nearing. I didn't know any source to solve the problem. One of my Sai devotee friends shared one number and asked me to meet a person. We went and approached her. She helped me to get a visa for the USA. My Father (Sai Baba) only showed me the right person and solved my problem. My son got a visa and completed his studies successfully and is now working.

Experience 2: I used to ask my Father (Sai Baba) to show His presence in any form. On one Thursday I was about to do pooja when I took an arati plate to lit the camphor. To my surprise, I saw Baba's face formation. I was shocked and overwhelmed. I don't know how to express my feelings. Thanks to my Father Sai for His blessings. Since I don't know how to add the picture I am unable to do so, I am preserving the plate as my POKKISHAM (property).

Experience 3: Recently I had a severe health issue. My BP, sugar, and urine pus cells were high. My doctor advised me to take antibiotics. I took a urine test thrice. In all the tests, pus cells were too high. It was ranging from 255/ul. I underwent a culture test as well, but the result was the same. This time I prayed to my Father (Sai Baba) and decided to take only His Vibhuti as medicine, not the antibiotics as advised by the doctor. I took Vibhuti mixed in water for nearly 15 days and then I took the test again. To my surprise, it was 1.8ul absolutely normal. It happened only and only because of my Father's (Sai Baba) miracle.

I am always His servant. Thank You Baba for being with me always. He always puts me on the right path and with the right people in my life.

I take this opportunity to thank The Global Mahaparayan team for providing me an opportunity to be a part of this Mahayagya of reading two chapters. Thanks to all.
Sai Baba Supported As Promised
Anonymous Shirdi Sai Devotee from India says: Om Sai! Namaste Everyone! I'm a small devotee of our Baba Sai from Andhra Pradesh. I'm a Sai devotee from my childhood as my mother used to believe in Sai which made me a great fan of Him from that time itself. He became my best friend, my Torchbearer, my Guide, and everything to me. Whenever I used to feel tense or anxious about anything I used to pray to Baba Sai and He helped me in sorting out my problem with ease. Here are some experiences that I wanted to share with you all. 
Experience 1:  There is an incident that happened in September of 2021. I have completed my graduation and I'm attending some interviews and exams for a job. I don't know what happened when suddenly my father wanted me to get married. I thought it was like; he is just pulling my leg and nothing else. But all of sudden they said that soon someone will come and see me and asked me to be prepared for it. I was shocked and I didn't want to get married without getting a job. By that time I had given an exam and I was confident that I would clear it for sure but unfortunately, I missed it by four marks. I tried a lot to talk with my parents about my views regarding marriage and my career, but there were not ready to listen.
I cried for almost 10 days sitting in my room alone not talking with anybody. Everyone used to scold me for that. The marriage proposal got fixed without my interest. My father was happy that they were about to fix a date for engagement. I was helpless and in that situation, I prayed a lot to our Sai. At last, I asked Baba in Sai Answers to devotees' questions like, "Sai this is what You want me to happen. If so, then ok I'll accept it. You know everything better than me, right? I believe in You. Just give me an answer whether I accept it or not?" Then I got a message from Baba saying "If you don't want it to happen then remember me. Everything will be alright." From then onwards I left everything to our Baba Sai and He kept His promise by making everything as I wished. The proposal got canceled on its own and Sai also rewarded me with a good job for believing in Him. Jai Sairam!

Experience 2: Once my friend's brother was in the hospital and getting treated for a serious problem. Then I suggested my friend take Sai's name as much as she could and also told her brother the same. I believed that Sai would definitely make his health normal. My friend did that for her brother and by Baba's grace, he is doing well now. Jai Sairam!

Sai always protected my family and friends from every tough situation. There are a lot more miracles and experiences that happened that I can't count on my fingers. Literally for now also I'm feeling His presence with me. I love You my Sai. 
Thank you team for such an opportunity to share beautiful experiences with all the Sai devotees across the world. Thank you everyone for reading. May Baba Sai bless everyone with good health. Keep believing in Sai with all your trust and keep spreading the love with all your heart as our Sai taught us to do so.

Anantakoti Brahmanda Nayaka Rajadhiraja Yogiraja Parabrahma Sri satchidananda Sadguru Sainath Maharaj Ki Jai!
Sankashta Chaturthi Vratham For Family Patch Up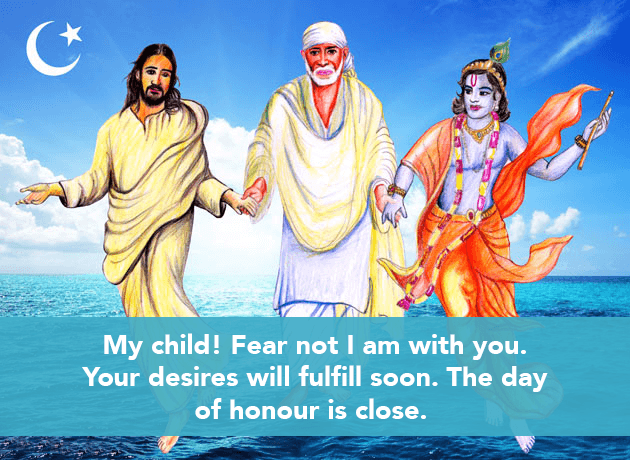 Shirdi Sai Devotee Pallavi from India says: I am Pallavi from Hyderabad and mother of two kids.
Dear Sai Bandhus, I am Pallavi from Hyderabad and a mother of two kids. Firstly my paadha namaskarams to Hetalji who is the reincarnation of Hemadpanthji.
I would like to share my recent incident with you all. I am undergoing many differences in my family with my father, brother, and my husband. My husband always says that he is not given me the value at all for many years since my brother's marriage without me. I too agree that and accept that mistake is from my father and brother as they behave very proudly and don't show concern for their son-in-law.

To remove these disturbances in my life, I have been praying to Lord Ganesh and performing Sankashta Chaturthi vratham for three years. By God's grace, my parents along with my brother's family shifted to Hyderabad near my house. Then with his job quitting, his search for a job and all my brother and husband became very, very close. This is really a miracle that I never expected. I told almost all my friends and my closest relatives about the change in behaviors and their friendship. 
Recently, due to loose talk between my brother and my father again there arose a sudden argument and disturbance between them and my hubby. My husband asked me to stop going to my mom's house and not to send my daughter also. I literally cried and felt what mistakes I did while doing the pooja and felt so bad. 
Without thinking much and regaining my confidence in Baba, I started doing Naam Japam, abhishekam, and Arathi to Deva. The next day, you won't believe it at all that my husband suddenly called my brother for dinner at my home for a patch and they both spoke together till midnight. The next day for my mother's birthday he himself said that we shall go for lunch. Is this not a miracle?

Sai will test us, that's it. He will raise the storm and then pamper us like a baby.

Sai, with this corona around everyone on the Earth, I started praying for the wellness of all the beings because unless the others are good and healthy we can't be healthy. So what I feel is that You removed the selfish prayers from all. Om Sai Rakshaka Saranam Deva.

Om Gan Ganapataye Namaha
Om Gan Ganapataye Namaha
Om Gan Ganapataye Namaha

Om Sai Rakshaka Saranam Deva
Om Sai Rakshaka Saranam Deva
Om Sai Rakshaka Saranam Deva 
Plot Registration Happened With Sai Baba's Blessings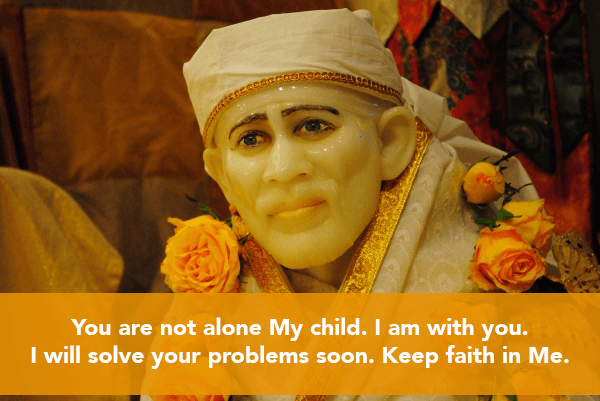 Shirdi Sai Devotee Ravi from India says: Om Sairam I am small dust under Sai Thandri's feet, Thanks to Hetalji and the team for the noble work. The team feels free to modify where ever grammatical mistakes/corrections are required.

I wanted to purchase a plot for a long time. By Sai Thandri and Lalitha Kameswari Devi's blessings, I found one plot through some mediators. I liked it and wanted to buy it. Through chits, I asked for Sai Baba's decision. First, it was NO. I took the chit on my own. Then once again I tried but this time I asked my mother to pick the chit and this time it was YES and then I proceeded to buy. 
Earlier I had given my money to a few people and after collecting the money from them I was supposed to pay the amount. One of the people to whom I had given the maximum amount told me that he would adjust the money by the registration date. The registration time came. He only returned 35% of the amount and after some hot discussion, 60% of the amount was returned. Few people didn't return the money. All my money planning went up and down. I prayed to Sai Thandri that registration should happen at any cost although there was a slight delay in the registration date registration was done on Thursday. I adjusted money through some other channels.

I would also like to mention that I had paid the amount to the mediator and he hadn't paid the amount to the owner. The registration was to happen by 12 PM. At this moment after hearing the news I was in a shocking state since the owner hadn't received the amount and he was not ready to register. Mediators paid the amount by 1 PM. Then there were so many files and 2 PM was lunch break. My registration happened at 5:30 PM evening with Baba's blessings.

I bow with all eight limbs at Your lotus feet Sai Thandri. Please help me in recovering the money from those persons.
Om Anatha Koti Brahmanada Nayaka Rajadi Raja Yogi Raja Parabramha Sri Sachidanda Sadguru Sai Nath Maharaj KI jai. Om Akkalakota Maharajaya Namah, Om Shri Nrushima Saraswathe Namah, Om Sripada Sri Vallabha Namah, Om Shree Dattatreyaya Namah
Sai Baba Miracles In Devotee's Life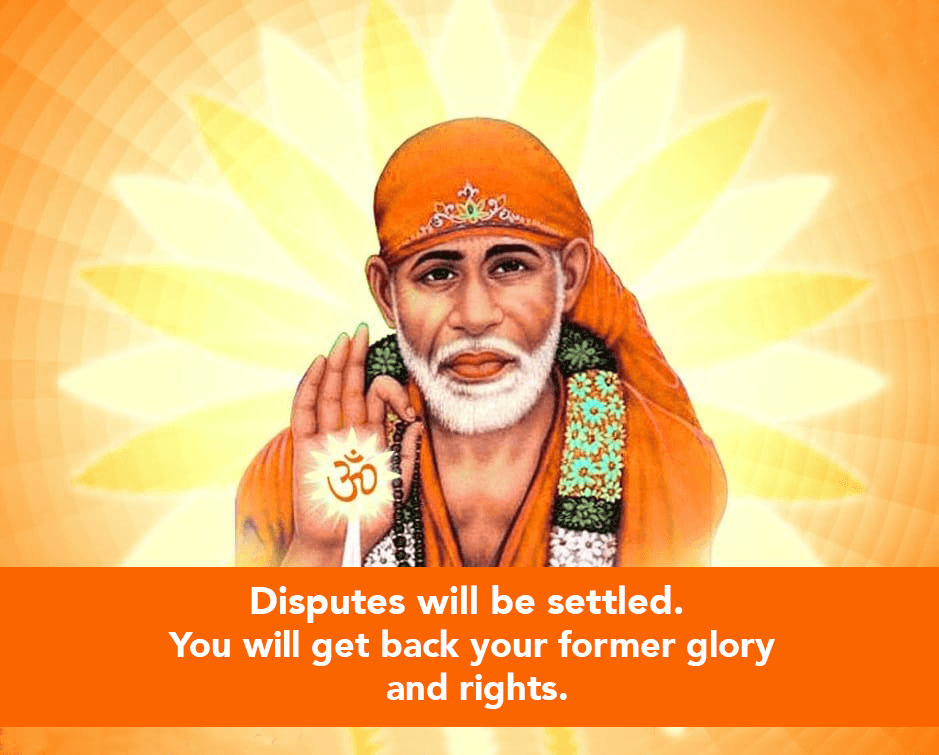 Anonymous Shirdi Sai Devotee from India says: I am from India. Om Sairam! Thank You Sai Baba for all Your blessings and miracles in my life. I am not sure where to start. I am living because of Sai Baba's blessings. because of Sai Baba's blessings, I got the best job and got married 18 months before. With Sai's grace, I got pregnant after 1.5 years of married life. During my third monthly scan, we got scared due to some scan results. We prayed to Sai Baba and did the next level scan and everything looks fine. I had prayed to Sai Baba that if everything would be fine then I would post my experience.

Thanks, Sai Baba for all Your blessings and miracles. Please bless me for a normal delivery with a healthy baby. Om Sai Ram!
Thanks To Sai Baba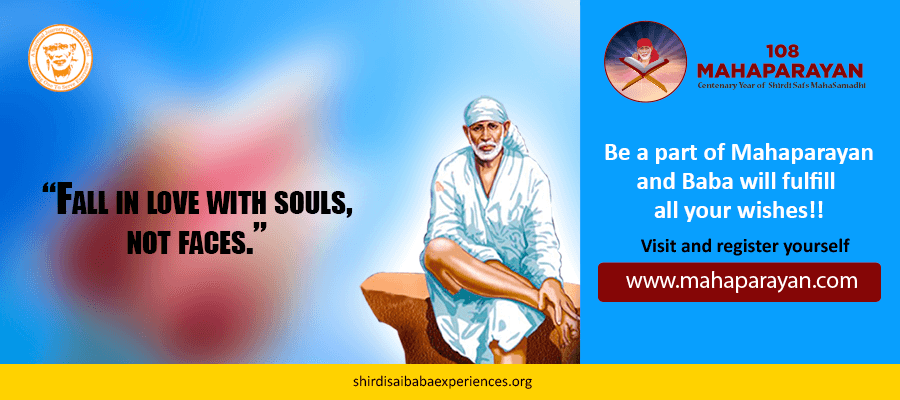 Anonymous Shirdi Sai Devotee from the USA says: I'm a small devotee of our Sai Baba. Baba, I want to thank You for everything and thanks for being with all of us.
Please help all of us to get rid of the pandemic. Bow to Shri Sai peace be to all. Om Sairam!
---
More from SaiYugNetwork.com
© Shirdi Sai Baba Devotees.com – Member of SaiYugNetwork.com