Thanks To Sai Baba For His Grace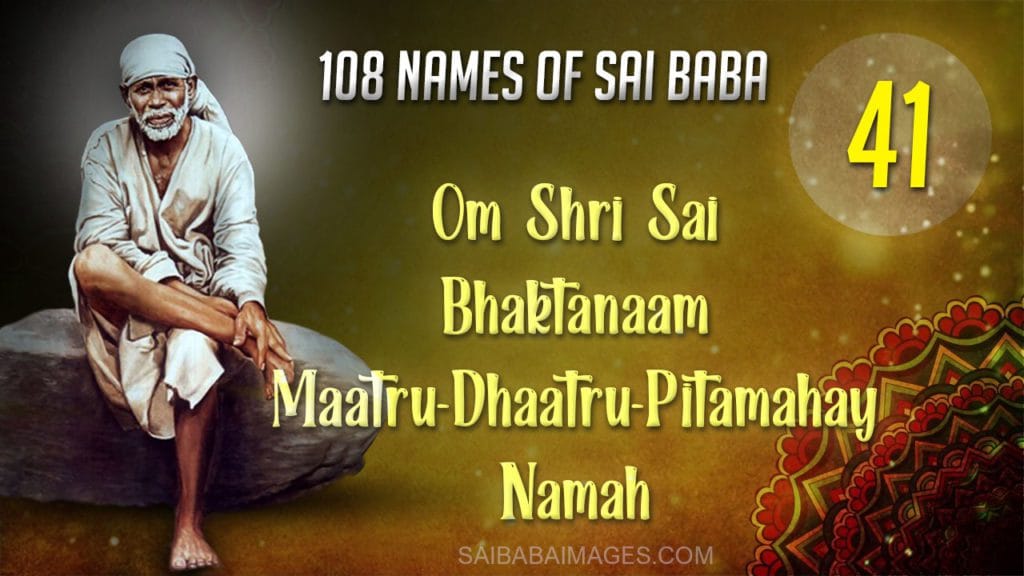 Anonymous Shirdi Sai Devotee from Australia says: I am a small devotee. Thank you very much to the team for maintaining this platform. Om Sairam.
Dear Baba, You very well know how many difficulties we are facing now. Sister's eye vision is not yet gained and we are hoping that You will do some miracle to get the retina attached and soon call us to Shirdi.
As You know, my son did not get good marks this term and this being his final year of school, I am very worried. He lost marks in maths and he enquired his teacher to increase marks by 4. I prayed to You yesterday saying that if he gets more marks due to revaluation then I would post in this forum and today he said that he got it by Your grace. Thanks, Baba.
Please shower Your grace on my sister to get her eyes back seeing her blind makes us worried and she is only 45 years of age. Please bring her vision back. You have arranged both the surgeries on Thursday but for some reason, the retina keeps detaching. Sai Deva, whatever her karma is, please shower Your grace and show some love to her and give her vision back. I promise that I will come and see You in Shirdi as soon as You give this miracle and I do not want to come and see you with problems. I want to meet You with joy. Please bless my son to get into medicine and I will post here again. You can only do the miracle and please give him good health too. Also, my sister's daughter is staying in another city and she should be safe and in good company. I know You are looking after them and You are very near to her and please bless her with a good partner so that she settles well soon abroad. Look after all my family members, dad, mother, grandmother and all friends and families and the whole world. I love You, Baba. I am not leaving You at any cost. Please keep me near You and bless us. My son should get a good ATAR, more than 99.90, please. Also, he should get medicine in the same city where we live. I leave all my worries at Your feet and thank You for everything. Bless us Baba and help my sister to get her vision back please listen to us and answer our prayers. Thanks, Baba.
Sai Baba Solved The Loan Process
Shirdi Sai Devotee Murali Krishnan from India says: I am a member of the Global Mahaparayan. I thank Hetalji's team for the excellent service they are doing.
We applied for a short-term loan with one of our bankers. The process took time, and we urgently needed funds to fund one of the projects. I prayed to Baba that if the loan gets through and the amount is released then I would share the experience.

By Baba's grace, we could get the loan fund on time even though there was a serious development at the time of sanction and documentation. Baba helped me to get through the crisis and we could execute the documents as planned and got the amount released

Thank You so much, Baba. You are always there looking for the welfare of Your devotees. I have one more request to get fulfilled and You know it. Please make it happen and get the amounts released from the bank.

Anathakoti Bramananda Rajadi Raja Para Brahma Satchidananda Sadguru Sri Sai Nath Maharaj ki jai. Om Sai namo namah Jai Jai Sai Namo Namah Sadguru Sai Namo Namaha.
Sai Baba Miracle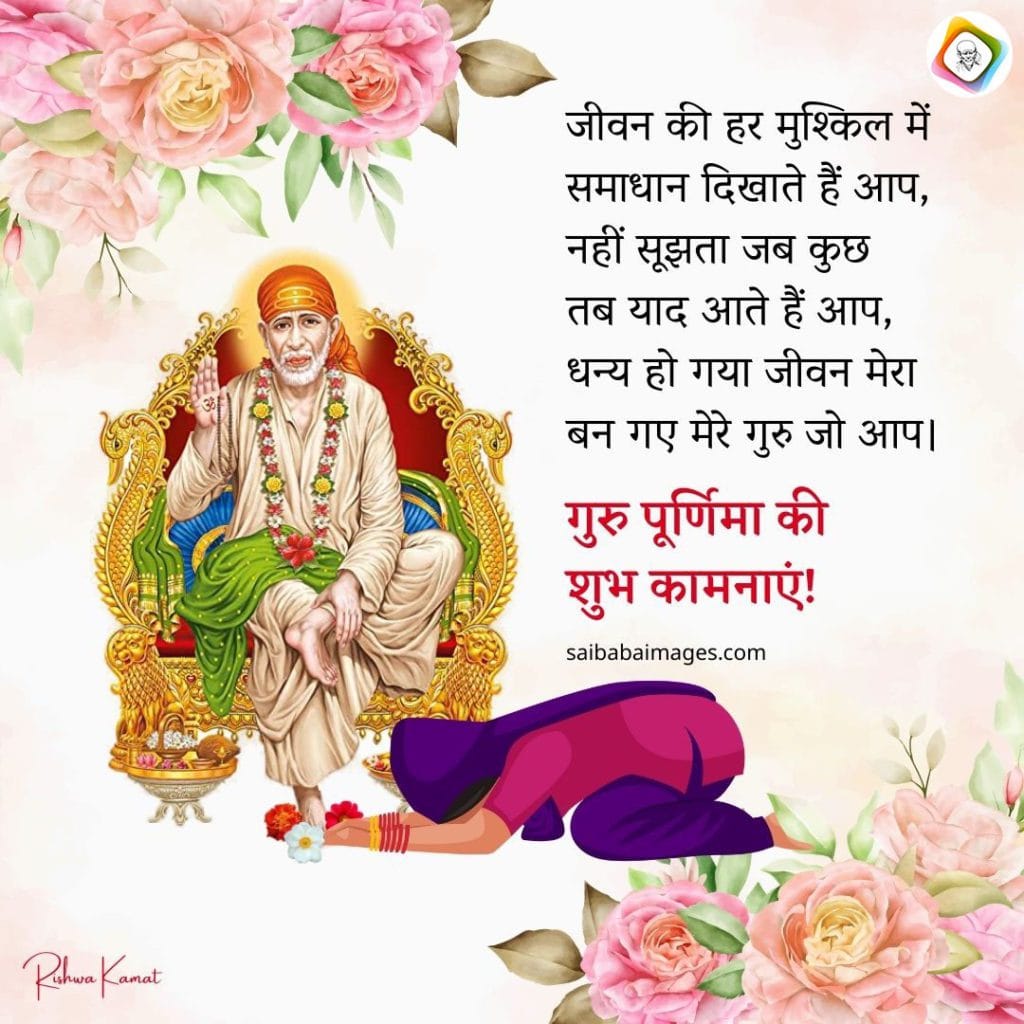 Anonymous Shirdi Sai Devotee from India says: I am a member of the Global Mahaparayan group MP-446N1. Mam, I would like to share my Mahaparayan experience.
Two years back my son was in grade 12. After writing his board exam he had around 25 days to prepare for the NEET exam and medical entrance exam. After three days of preparation, he got chicken pox. Usually, it will be settled in a few days. But for him, it didn't. I prayed only to Baba. I used to do parayan sitting beside him with Neem leaves. He recovered after 18 days and had ample time to prepare. Whenever I saw Baba's question-and-answer book, the answer was positive. Then he got a seat in a private medical college in counselling and fees were around 10 lakhs per annum. I cried to Baba. After a month in the second counselling, he got a seat in a government medical college and 13,500 per annum was the college fees. All this happened because of Baba. At that time I was reading Mahaparayan.
Sai Baba Is Our Saviour
Anonymous Shirdi Sai Devotee from USA says: Om Sairam, I am one of the sparrows that Baba has pulled towards Him. He humbly pulled me towards Him and Baba has been showering His blessings on us throughout our life. Baba also pulled my husband towards Him, now he has become a sincere devotee of Baba. Thanks a lot, Baba for everything.
Kudos, to the people maintaining this blog. You all are blessed ones and may Baba continue showering His blessings on you all. I am part of the Global Mahaparayan group because of His blessings. Whenever I feel low I read the miracles of Baba on this site and I get more energy and peace.
Over the weekend, my husband and I were not feeling well as we ate at a restaurant. I prayed to Baba and had His Udi. I also started chanting 'Om Sai Raksha Smaranam Deva.' The next morning we both were feeling better.
Baba, You know what is happening in both of our professional lives. Please guide us. We leave everything under Your feet.
Thank You, Baba. Please bless all Your devotees. Om Sai Namo Namah, Sri Sai Namo Namah, Jai Jai Sai Namo Namah.
Reached On Time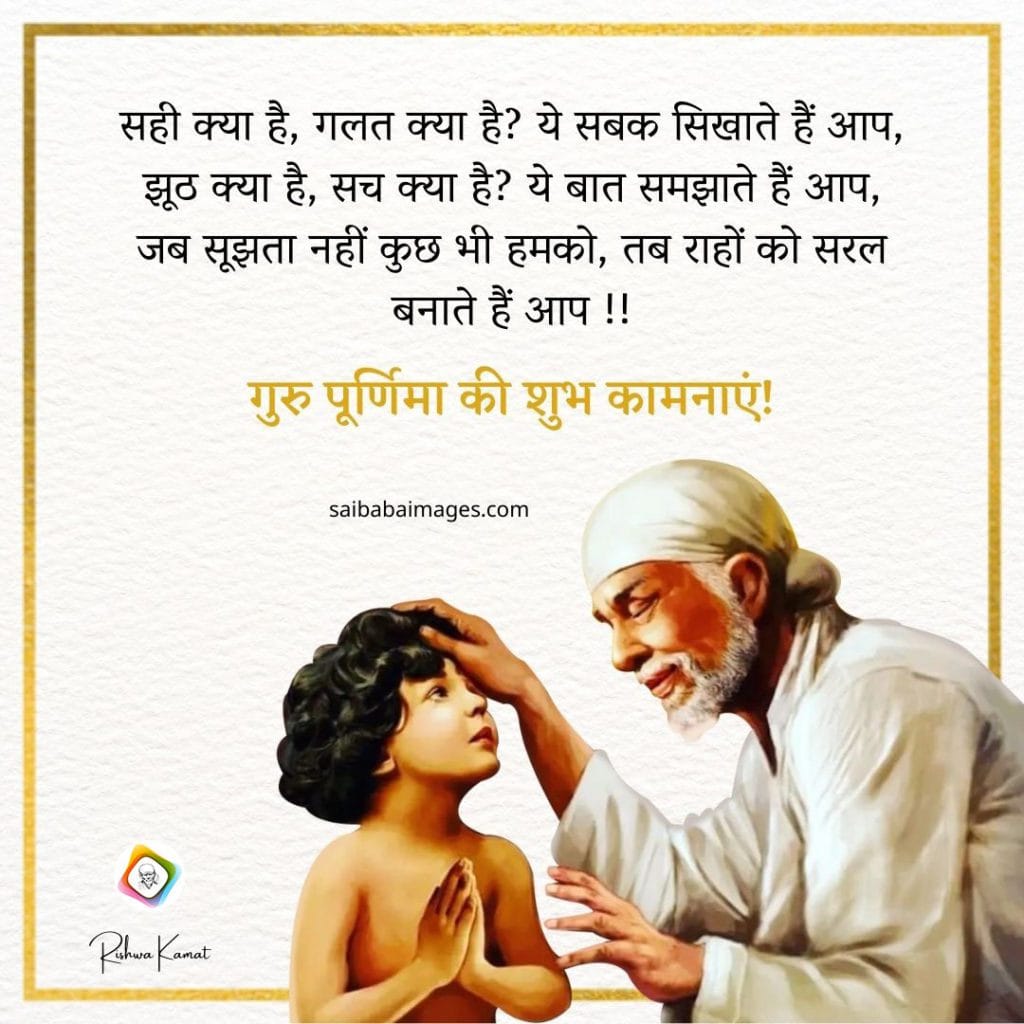 Anonymous Shirdi Sai Devotee from India says: Om Shri Ganeshaya Namah. Sai Ram to all.

I had an exam in the same city I live in but as I stay on the outskirts so it was around 25 km one way. I had to start for the exam by 7.30 and the gate closing time was 8.30. I booked an Uber auto. He was very close to my house when suddenly he cancelled it. To find autos in my locality is a little tough as it is on the outskirts. Anyway, after 2-3 cancellations (also they were asking for extra money), I found an auto who took 20₹ extra. It was already 7.50 am by then. My mother requested him to help me reach there by 8.25 and also drive carefully. I was on the way chanting Baba's name to help me reach on time and make me enter the hall. Thankfully, I reached there at 8.25 am, called my parents and informed them. I thanked the auto driver and also Baba.
But Baba You made me wait for a long while returning from the exam. I couldn't find any Uber or Ola directly to the home as it was far away within the city although they were also asking for an extra charge. At that moment I felt like Baba is making me wait for this also as He has been making me wait for other things as well. Baba, You know You have to make so many miracles happen. I almost every day see such posts on Instagram, since 10 months I have been coming across such posts. While others do not just see those posts You in turn make those miracles happen as shown in the posts. I am waiting for my turn to come soon.

Om Sai Rakshak Sharanam.
Om Sai Soham Devaya Namah.
Sai Baba Blessing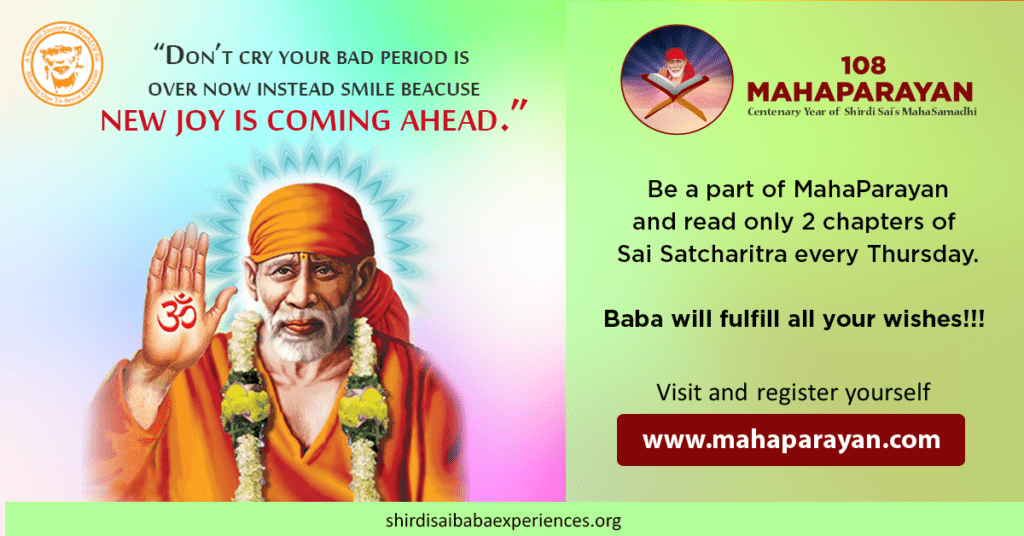 Anonymous Shirdi Sai Devotee from India says: I am a small devotee of Baba. Thank You Baba for solving the water scarcity in our area. Appa I am not able to manage this water issue. Please help us to use the water properly without wasting it.
Appa there is some issue with my EMI payment. Please clear that issue, Appa. Surely I will share once it gets resolved. Om Sai Ram!
---
More from SaiYugNetwork.com
© Shirdi Sai Baba Devotees.com – Member of SaiYugNetwork.com