Sai Baba's Blessings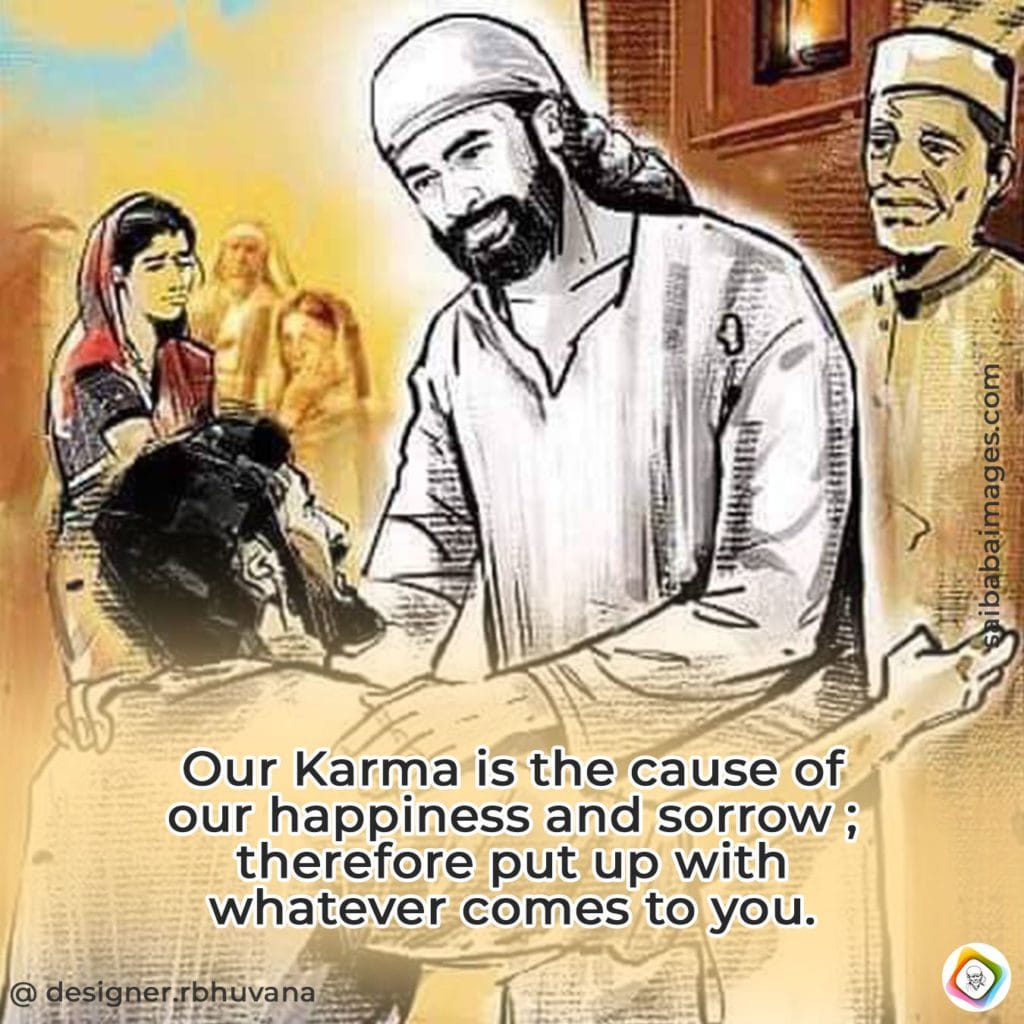 Anonymous Shirdi Sai Devotee from USA says: I am a small devotee of our Baba currently staying in the USA.
Thank you team for this divine website. My day starts and ends with Baba's name and prayer. I call out for Baba for every small and big thing.
Recently I got a house in the USA with Baba's blessings. My parents are here with us to celebrate this happy occasion with us. For the housewarming, we decided to get sweets and a few other stuff from India as the speed of delivery reached four days. Finally, we ordered everything, made all arrangements, and checked and verified that shipping reached within 4~5 days.
We shipped our package from India on Monday thinking that we would receive it soon as the function was on Sunday. We did not realize that weekend, that this courier service doesn't deliver. After we got the tracking number from the shipping agent on Monday, I started to track and was very shocked and surprised to see that package was there at the courier facility and they were processing it internally like sorting and all. I was more tensed to see that till Thursday it was there itself. I could think of only Baba at that time and prayed to Baba and asked in the Q & A session and Baba answered "You will have a collection of things. You will get new things. You will gain by donations. You will receive important letters from close people." Looking at the word receive I felt so relieved that I knew Baba will take care of everything and leave it to Him. The package was dispatched on Thursday and it reached the USA on Friday early morning and status was updated as customs cleared.
I was tracking the package continuously and was happy to see that it was reaching the courier facility by Friday noon. I called the courier service and requested that I pick up the package from their center as we had a weekend coming and I did not want to add any further delays to it. To my surprise, they denied saying they couldn't hand over the package on the same day even for pick up as they have their process to clear and it takes 24~48 hours to process further for delivery or even to pick up. Hearing this I was devastated again thinking it would be of no use as we have a weekend and the next package delivery or pickup would be only on Monday and we had a function on Sunday. Then I remembered his words and left to Him and started chanting His name.
Meanwhile, I called their office again and explained the situation and after talking for a long time, they escalated this matter to senior authority and mentioned that they would think and call us back within 90 minutes. After some time we got a call from them and told them that they would deliver the package on the same day and we didn't have to go to pick it up. Hearing this I was on cloud 9. If Baba's blessings were not there then we would not have got our package on time and this would have caused again more last-minute tension as we need to order more sweets for function and even expenses would be more. But all was resolved because of our Baba and I am writing this experience on the same Friday when we received the package as promised to our Baba. Without You, our life is meaningless, Baba.
If we have faith in His timings then even impossible things become possible with His blessings and nothing can stop that. Thank You is a very small word to express our happiness. Bless all Baba. Om Sai Ram Om Sai Ram Om Sai Ram!
Sai Baba Helped Getting The Computer Fixed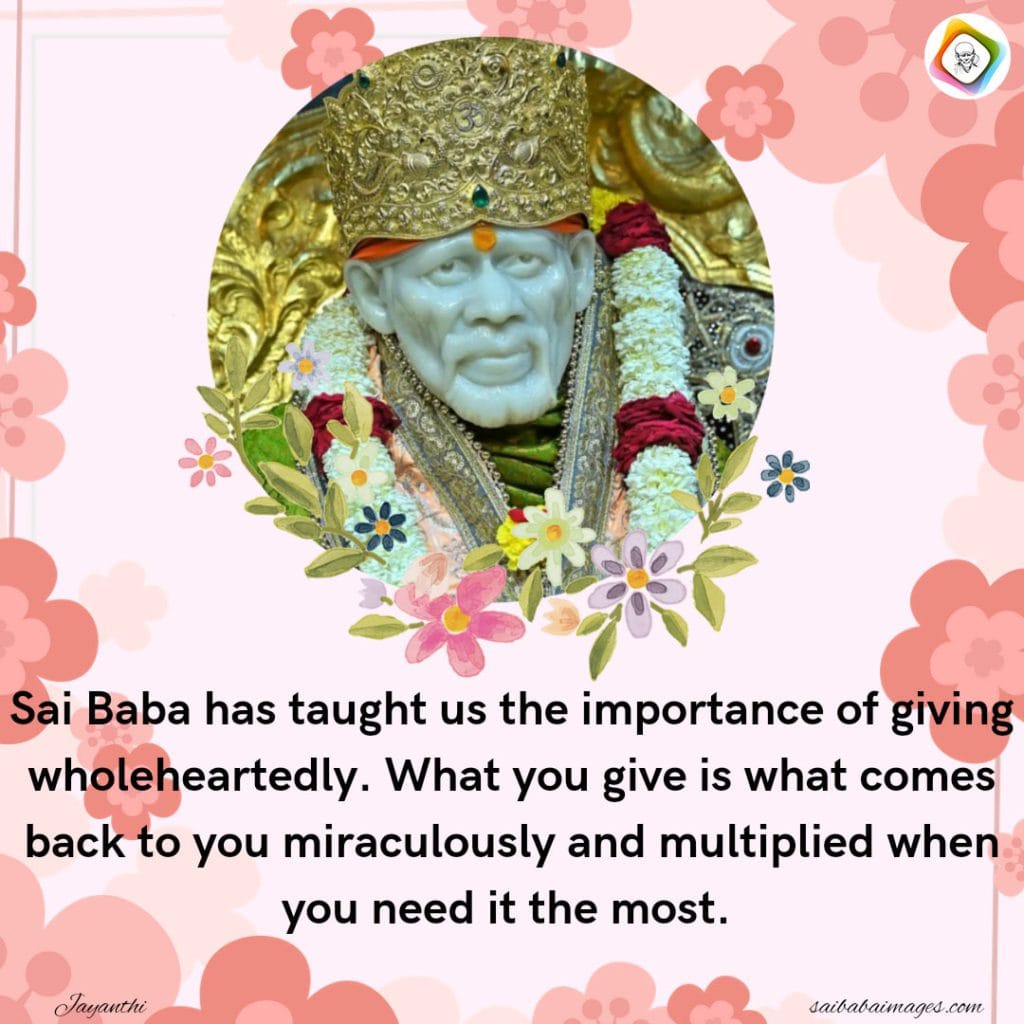 Anonymous Shirdi Sai Devotee from Germany says: I am from Germany. Anantkoti BrahmandNayak Rajadhiraja Yogiraja Parabrahma Sri Satchidananda Sadguru Sainath Maharaj Ki Jai! Pranams to admins and readers of this divine group. I read the experiences on this site daily and it makes me feel so good knowing more about the miracles and blessings of our Sai.
Coming to my experience, my father is a Tax Consultant and he uses the computer for his work. One day suddenly it stopped working and my father felt sad that it stopped working and said that it must be repaired. As it is a busy season for him all the work will get stopped if the system doesn't work. My brother said that he would take the system to the repair shop on the weekend. I prayed for Sai to make the computer work without getting much delayed and without having to spend much money / having to buy a new one. I also vowed that I would share the experience here if it was fixed.
The next day I called my father and he said that it started working, without even having to take it to the repair shop. I felt so much relieved and also felt happy for my father. Thank You so much, Sai.
Another incident: One day my mother's one side of the cheek got swollen because of a gum problem. I again prayed to Sai to cure it and the very next day my mom was healthy again and the swelling got completely reduced. Thanks a lot, Sai.
I had throat pain but after I prayed to say it had almost got cured. I had an appointment yesterday and I was a bit worried about it but Baba took care of everything and it went smoothly. I can see Your presence in almost every situation, Deva. I stay very far from my parents but just a heartfelt prayer and You are always there with them just like a mother. You are more like a best friend Who understands and guides us onto the good path. Always bless us to be at Your feet, Sai. Please make a good improvement in dad's health and bring a positive change in his thoughts, Baba.
Sai Baba Blessings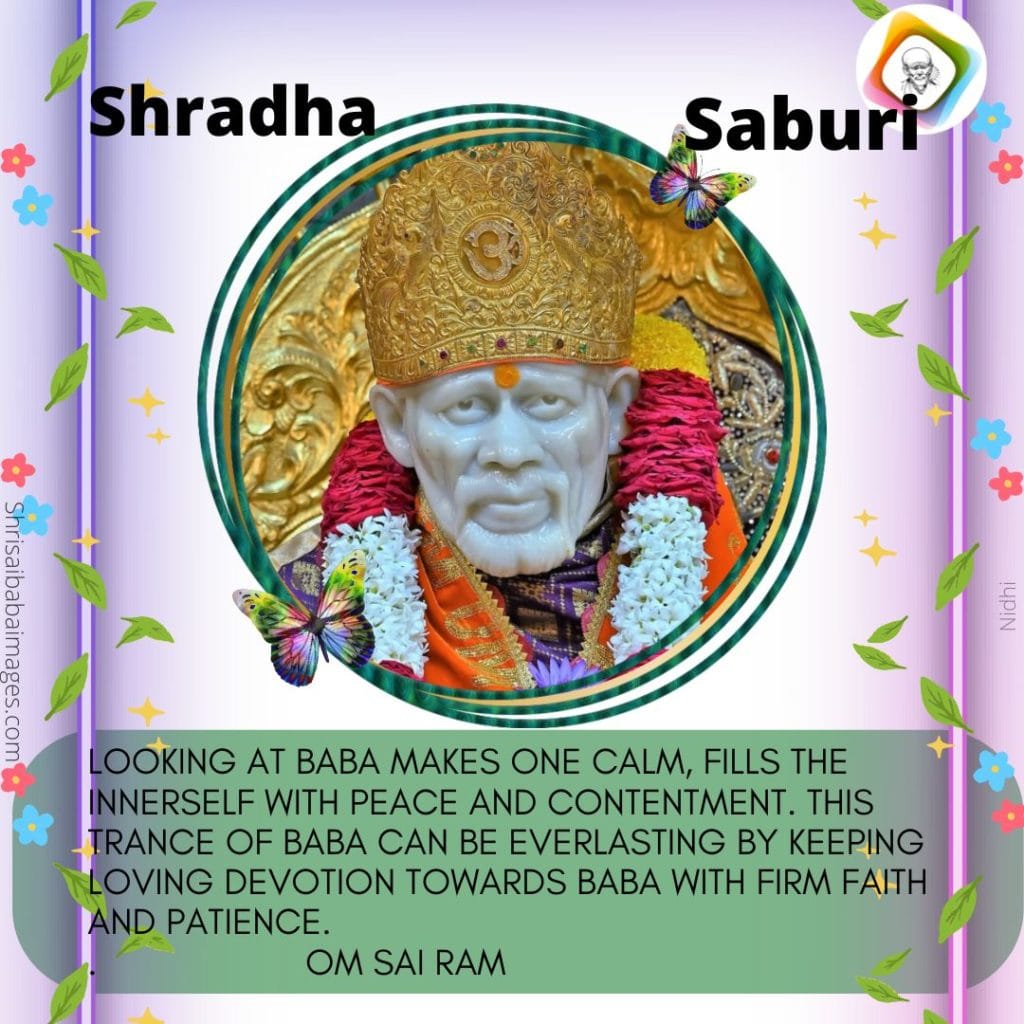 Anonymous Shirdi Sai Devotee from USA says: We live in the USA. I became a member of the Global Mahaparayan group in 2019 and Sai has been showing us so many miracles since then. I had promised Sai that I will share the experiences here if He cured my eye pain and my husband's tooth pain.
My right eye was watering and had redness and pain for a few days. I consulted a doctor and she suggested eye drops to cure dryness. I bought eye drops and started using them but my pain increased. When I called them, they asked me to use different drops but insurance didn't approve them. They said that it takes a few weeks to approve them. Last year, when I had the same problem I used eye drops from different companies. I prayed to Sai and applied Udi on my eye. I placed chits in front of Sai about the eye drops and whether I can use the eye drops from the company that I used last year. Sai said yes and by Baba's grace within two days my eye became normal.
My husband was having severe tooth pain and the doctor suggested removing his wisdom tooth. When he tried to book an appointment to remove his teeth, he was not getting any. I prayed to Sai for help and Baba arranged an appointment with the doctor in two days and successfully helped remove his teeth. He was on antibiotics for a few days and he had severe heartburn and was not able to eat food. Again Baba came to our rescue and cured his heartburn. Thank You, Sai from bottom of my heart for curing our health problems. Om Sri Sai Arogya Kshemadaya Namaha.
Sai Baba Kripa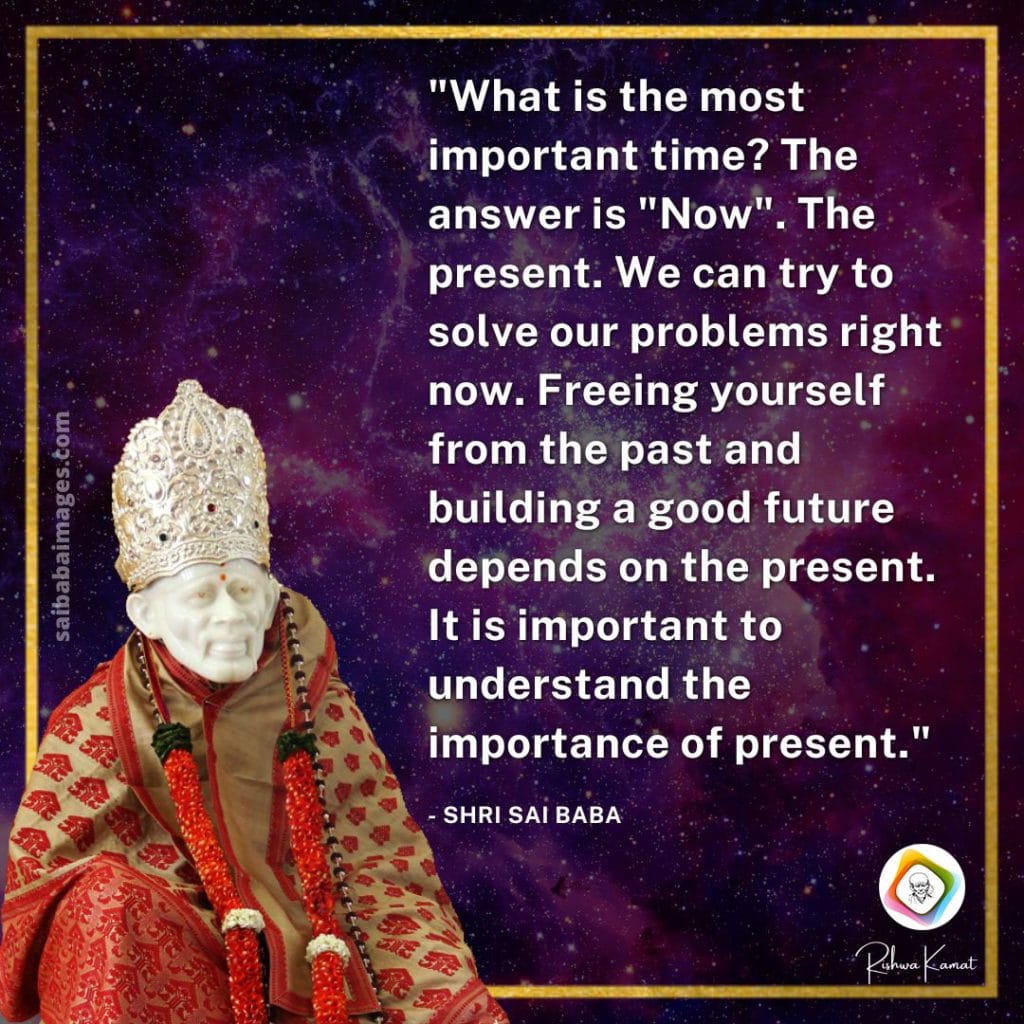 Anonymous Shirdi Sai Devotee from India says: Om Sai Ganesha. Thank You Hetal Mam for this holy site.
Dear Devotees, below are my two recent experiences where Baba showed His blessings. Baba, Thank You for getting our dog home. Our female dog was missing from home for almost four hours. Actually, she has given birth to 8 puppies a month back and she stays out for this much time. Maximum she will come home in 15 minutes but that day she was not back even after 3 to 4 hours. After searching for her for almost an hour I prayed to Baba saying that I would share Your blessings on this site, please get our dog home and within 15 minutes she came back. If this was not Baba's leela then what?
Secondly, our customer audit of two days was successfully cleared. Thank You Baba for Your blessings. Next week Baba, our merit Increment would be done. Please shower Your blessings and I'll share the same here. You know what I deserve. I am waiting for Your blessings and also bless me for tomorrow's meeting. Thank You, Baba.
Thank You So Much Sai Baba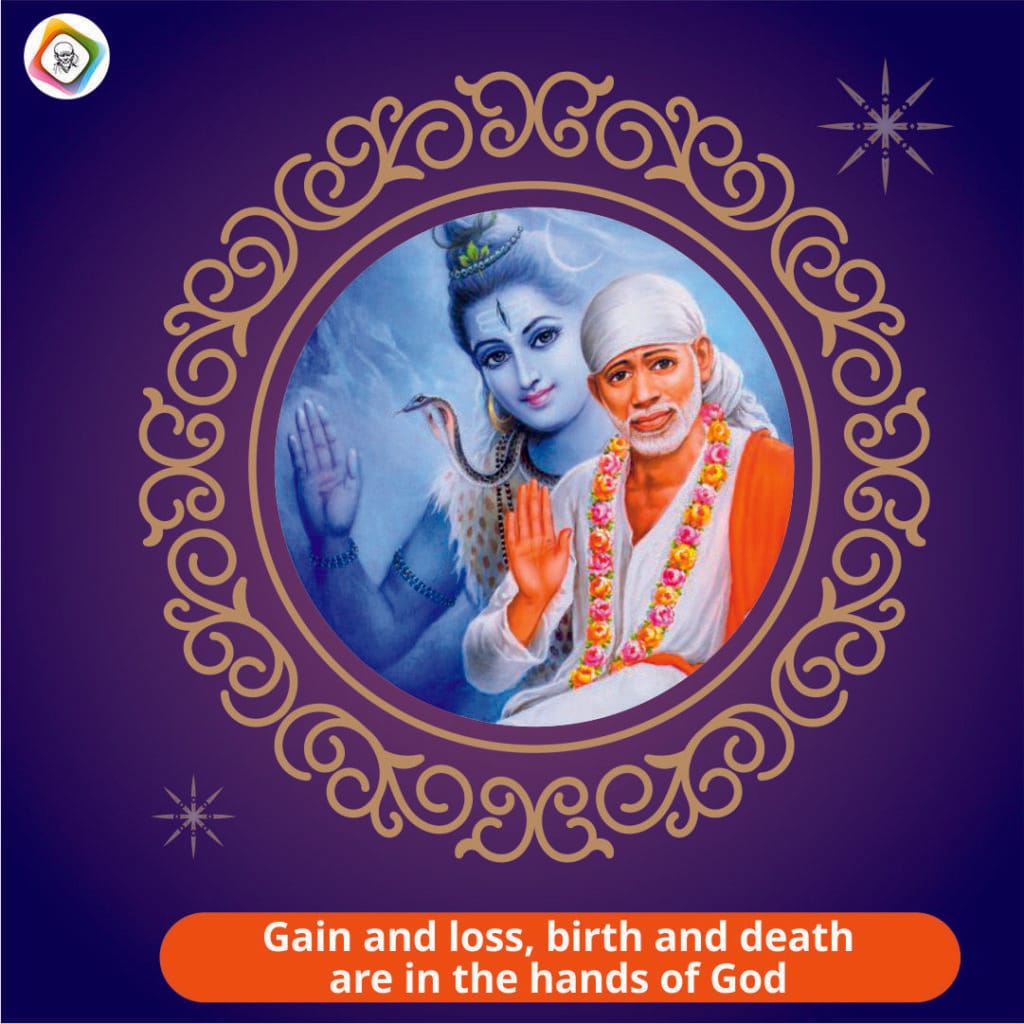 Anonymous Shirdi Sai Devotee from USA says: Om Sai Ram to all Sai devotees. Thank you to the team maintaining this blog.
Om Sai Ram. I want to thank Baba for His very timely help yesterday. We were in a difficult situation that had to be sorted out quickly and I prayed to Baba that if He makes everything alright and goes smoothly then I would share the experience here.
I knew in my heart that Baba would take care of everything and just leave it at His feet and yes with Baba's blessings everything went smoothly. Thank You so much Baba for also booking the venue after it.
On the day and time that You have decided, let the auspicious function take place with Your divine blessings. Baba, I am nothing without You, I know that so many bad thoughts and worries just surround us to test our faith in You. I know I am Your beloved daughter and You will take care of each and everything for me. I love You Baba and thank You for always being there for us. Thank You also for blessing me with a job, I truly have no words to express my gratitude to You. Thank You So much, Sai Baba.
Gratitude To Sai Baba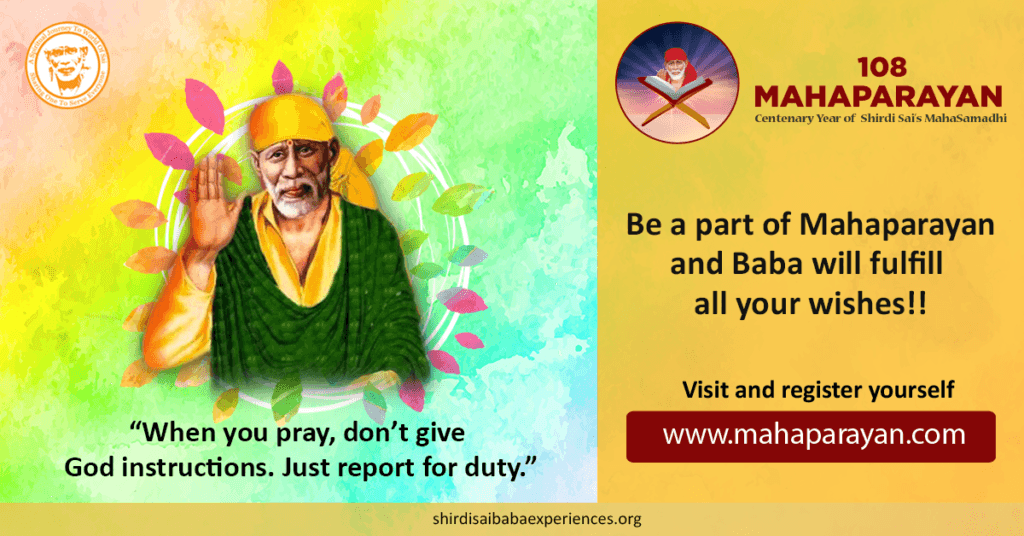 Anonymous Shirdi Sai Devotee from USA says: Om Sai Ram to all Sai devotees. Thank You to the team maintaining this divine blog.
Om Sai Ram. I want to thank Baba from the bottom of my heart for His help in booking the tickets. I was thinking of a trip and was not sure when we would book tickets or even if we could get the right ones for the cheap prices. I was just praying to Baba that if He helps in fixing the tickets then I would share the experience here and yes our beloved Baba booked it for us.
Baba, I am praying to You with all my heart that this trip goes well without any hitches or issues. Because of me only, my dad is taking off and coming so everything should go well. Last time I really was excited but everything got changed at the last minute, I don't want that to happen again, Baba. Please bless us with a good trip and not even a single thing should go wrong. I am only trusting You Baba and if the trip goes well then I will definitely share my experience here again. Please be with us Baba and bless Your dear daughter. We are always at Your feet and I know nothing other than You. I have left everything at Your divine feet and You only should take care of everything. Thank You so much, Sai Baba.
---
More from SaiYugNetwork.com
© Shirdi Sai Baba Devotees.com – Member of SaiYugNetwork.com