From Being Lost To Being Found By Sai Baba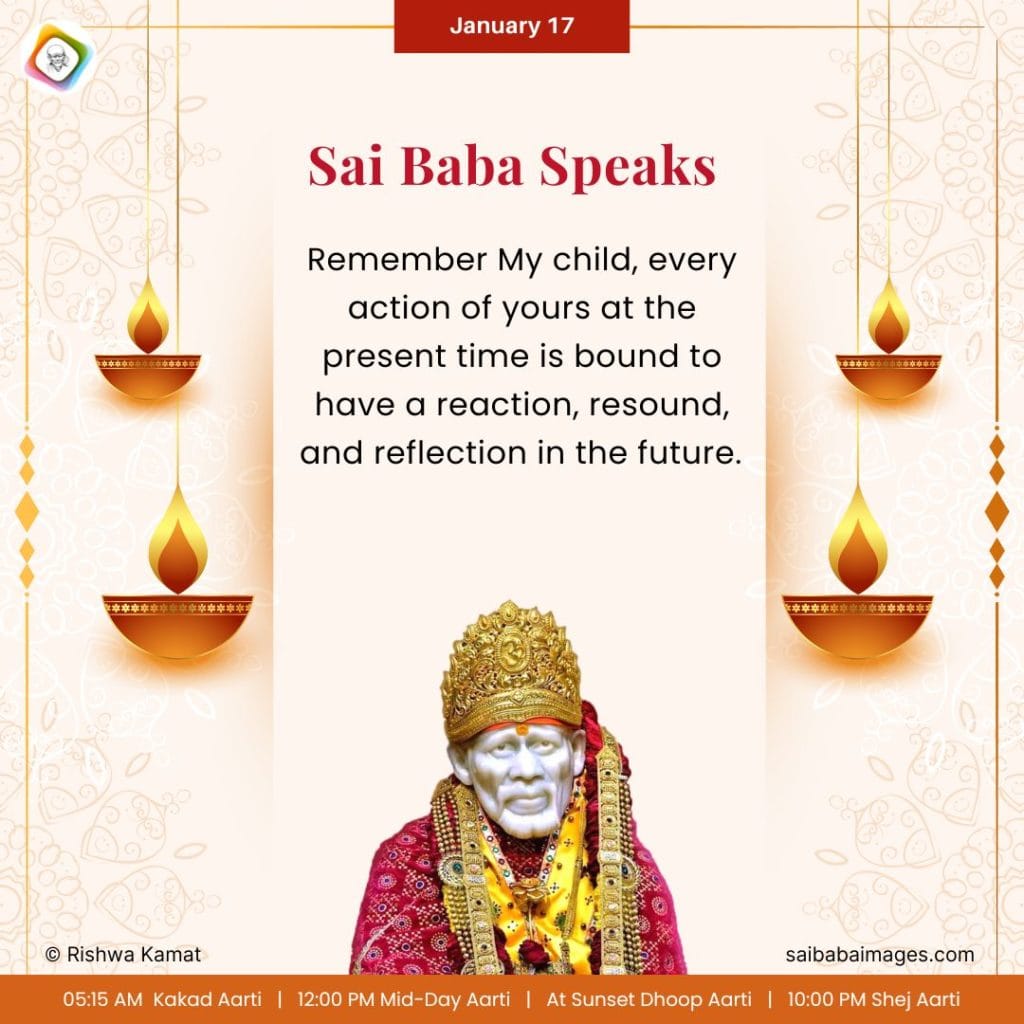 Download Sai Baba Daily Calendar with Images
Anonymous Shirdi Sai Baba Devotee from India says: A few years ago, I went through a lot of hardships. I was at home waiting for my call letter for many months after my graduation. I felt depressed because of various things: firstly, being at home without a job, and then, liking a guy who seemed to like me a lot too. But it was difficult for me to decipher his true feelings. He manipulated and gaslighted me badly on several occasions, with no remorse or apologies. All this made me feel so depressed. By God's grace, I had a friend at that time who really helped me deal with it. After that, the guy kept speaking with me with interest, without even owning up to hurting me. He talked to me like he hadn't done anything wrong.
One day, my friend called me as usual, but this call was special and different from any of our calls. We started talking at 10:40 pm on Wednesday about random things, but correctly at 3 am, she told me about Sai Baba. That was the first time I had heard of Sai, and she told me to visit his temple. I was astonished at how our silly talk suddenly became so spiritual at 3 am. Then, at 4 pm the same day, my dad called me and suddenly told me that he was in Saibaba temple and that I should also visit sometime. That was the first day I heard about Baba from two people who were close to me, and they both insisted I go to Sai's temple. That's how I began to know about Baba.
I went to my pooja room, and somehow I suddenly took a Sai Baba book. I really don't know how we had that book as it was the first time I was aware of Baba. I started to hug His book and cry and cry and cry. It felt like I finally came home. It felt like I already knew Baba, and after being lost, I finally found him. He pulled me to his safe heart. I visited His temple with my parents within a few days, and just when I was about to enter his temple, a girl from my college who also got a job in the same company as I did came out of His temple and told me that we would get our call letter soon. It felt as though Sai gave me hope through her for my worrying heart.
The person I had feelings for had a conversation with me that made me realize he may not have been as morally upright as I had thought. I eventually found the strength to let him go. Despite struggling to move on for six months, I suddenly felt empowered. That same day, I received good news – I had been offered a job in a metropolitan area. My parents and I were ecstatic, and I thanked Sai Baba for His grace.
I bought new clothes and, with my parents, moved to the city. Thanks to Sai Baba's blessings, I not only found a great, posh apartment with my friend as my roommate but also in the same location as my friend. I also made many new, close friends. My stay was an awesome experience filled with happiness, friendship, and sisterhood – all due to Sai Baba's grace. I saw Sai Baba's image every day, and my devotion to Him grew stronger each day. After three months, I was transferred to another city.
Those three months were the best of my life. I had a lot of fun and felt blessed to have made such great friends. This was a stark contrast to how I had been feeling before – lost and depressed. I am grateful to Guru Sai Baba for guiding me toward this opportunity and for bringing so much joy into my life.
As it turned out, the person I had feelings for had liked me all along and kept showing explicit interest in me. However, because of his past ruthless actions towards me and his lack of apology, I did not feel the same way toward him. With the grace of Sai Baba, I was able to let go of this person who was not good for me.
I was in a deep depression before this job due to various things. But, Sai Baba came into my life. Knowing it was dark, He came as Light and took my depression away, and gave me many reasons to smile. I had four best friends. One of my best friends woke up one day, and her one eye suddenly couldn't see anything. Her eye's vision was completely blank. We all became so shocked, and she went to her hometown that day. She called us and told us how the doctor told her that they needed to do an operation to bring sight to that eye. I was so shocked. I prayed to Sai Baba to heal her eye and that I would take her to Sai Baba's temple when she came back to the city. Within two days, my friend called us and told us that another doctor told her that it was just some vitamin deficiency. After a week, she came back to the office, and I told her how Sai Baba healed her and that we needed to go to His temple. We, along with another friend, after our office time of 8 pm, went to His temple correctly for the night Arati. It was my first time seeing Arati. Sai Baba looked so beautiful, and the Arati literally looked like a movie scene. There were so many colored lights beautifully reflecting on Baba. I was so awestruck. Sai Baba also gave us Grace to visit Iskon the same night. Somehow by 10 pm, all these temples were open. My friend became a Sai Baba devotee. Now that I notice, a lot of my friends are Sai Baba devotees.
During my college years, when I used to watch the Kung fu panda film, how Panda has Oogway – a master who believed in the Panda, I always cry wishing I had a Guru/master. I normally don't cry, but for some reason, I kept crying hysterically for a Guru. I had no clue why I yearned for a Guru/master suddenly. Those times, I always cried wishing I had a Guru, and I keep seeing this quote "what you seek is also seeking you" Rumi. I never knew what it meant then. After getting Sai Baba, I came to know I have a Guru, not just that moment when I came to know Him, but from so many births before, from the beginning of our Soul, throughout all births we take we had Him, He is always our Guardian, our Father, our Mother, and our Guru.
What the problem you have isn't as big as our Guru or His love for us, so believe in him, and you will become a better person and cross this mundane sea of existence.
Jai Sairam Guruvesharanam 🙂
Two Experiences Of Blessings And Premonitions From Sai Baba: A Devotee's Account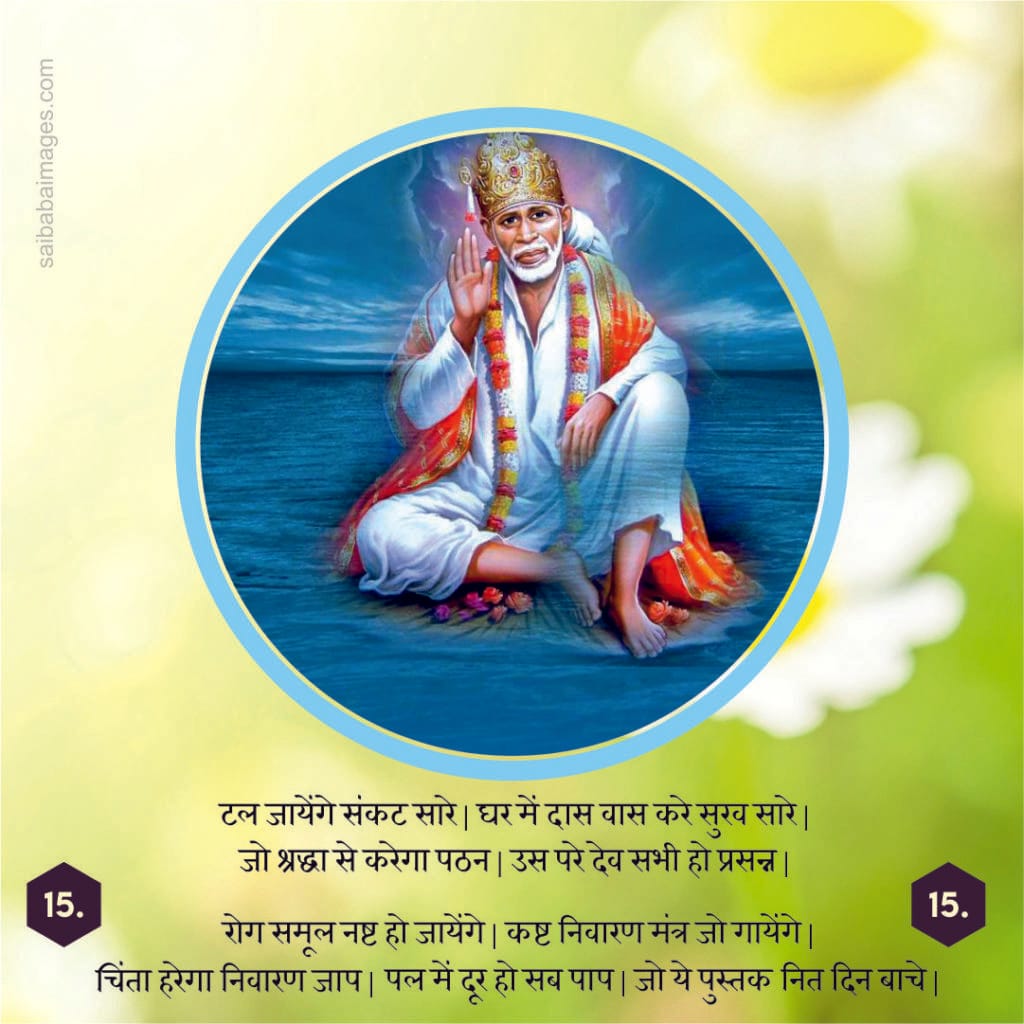 Anonymous Shirdi Sai Baba Devotee from UK says: I am a devotee of Sai Baba for the past eight years.
Om Sai Ram! I express my gratitude to the team who works behind this great source of reading and publishing devotees' experiences due to Baba's grace. You, people, are indeed blessed, as Baba has chosen you for this work, just like Hemadpant for Sai Satcharita. I am a humble devotee who has experienced many blessings through Baba's grace. My life is incomplete without Him, and everything I do today is only through Him. In fact, He works through me, just like many other Baba devotees. I would like to narrate a few experiences that happened to me.
Experience 1: Baba gave me a premonition about something that was going to happen in my life. I was going through a lot of uncertainties and stress, and I asked Baba on a Q&A website what was going to happen. He told me, "There is a danger of falling sick; remember Sri Sai." I could not comprehend it as my question was different, but it came true after three months. I developed high blood pressure and a bad sore throat. I prayed to Baba to cure my blood pressure as I had complete faith in him.
Experience 2: Baba hinted to me about a possible closure of a project I was working on. He gave me answers such as "The running project will be stopped, and you will be disturbed by it. Remember Sri Sai. Very soon, you will achieve success." As predicted, my project was stopped, and I became anxious about what was next. Baba gave another answer, which was so beautiful: "An auspicious function will happen, and you will achieve success." I wondered what function it was, as I live in a country where I have no relatives to go and attend any function. Later, I was invited to a Diwali function at my office and was told by my manager that they had found a project. That relieved me. All this shows how Baba communicates with us. His ways are inconceivable, and only He understands them. Thank you, Baba, for Your love, and my life is ever your Biksha.
Devotee's Experiences Of Sai Baba's Healing Power For Her Family's Ailments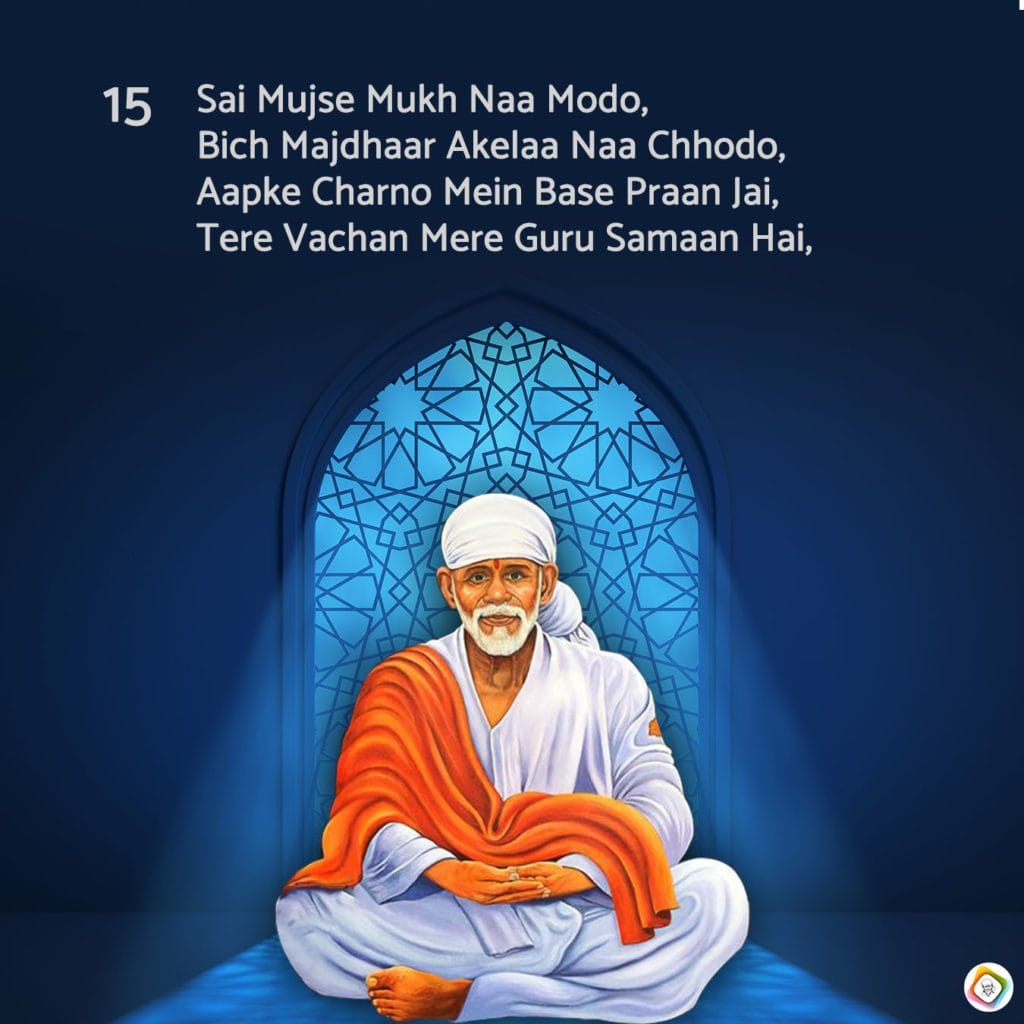 Download Sai Kasht Nivaran Mantra
Anonymous Shirdi Sai Baba Devotee from India says: Dear Hetal Ji, Thank you for maintaining such a wonderful website to share our experiences.
I am a devotee of Sai Baba for the past 12 years. Recently, my child suffered from a high fever, cough, and runny nose. Initially, with syrup, the fever went away, but after 4 or 5 days, it returned to a severely high fever. I prayed to Sai Baba to cure the fever of my child. Now, my child is feeling better, and as I vowed, I am sharing my experience.
Moving on to my second experience, my husband also suffered from a high fever and a runny nose. He had weekend work, but at the same time, he was suffering from a fever. I couldn't bear to see him like that, so I prayed to Sai Baba to cure his fever, and I promised to post the experience on this website. Now, my husband is feeling better.
Another experience I had was when I did squats unknowingly, and only three or four times. I experienced a lot of pain in my thighs and couldn't sit on the floor. After 4 or 5 days, the pain subsided, but my previous leg pain resurfaced. I couldn't walk normally, and it was painful. I prayed to Sai Baba to cure my pain and promised that it wouldn't return my life again. I am completely surrendering to you, Baba. I have experienced so many miracles in my life, and I thank Sai Baba for always being there for me. I cannot imagine my life without Sai Baba.
Anantha Koti Bramhandanayaka Rajadi Raja Yogiraja Prabrahma Satchitanandha Sadguru Sainath Maharaj ki Jai!
Gratitude To Sai Baba: A Devotee's Thank You For Blessings And Protection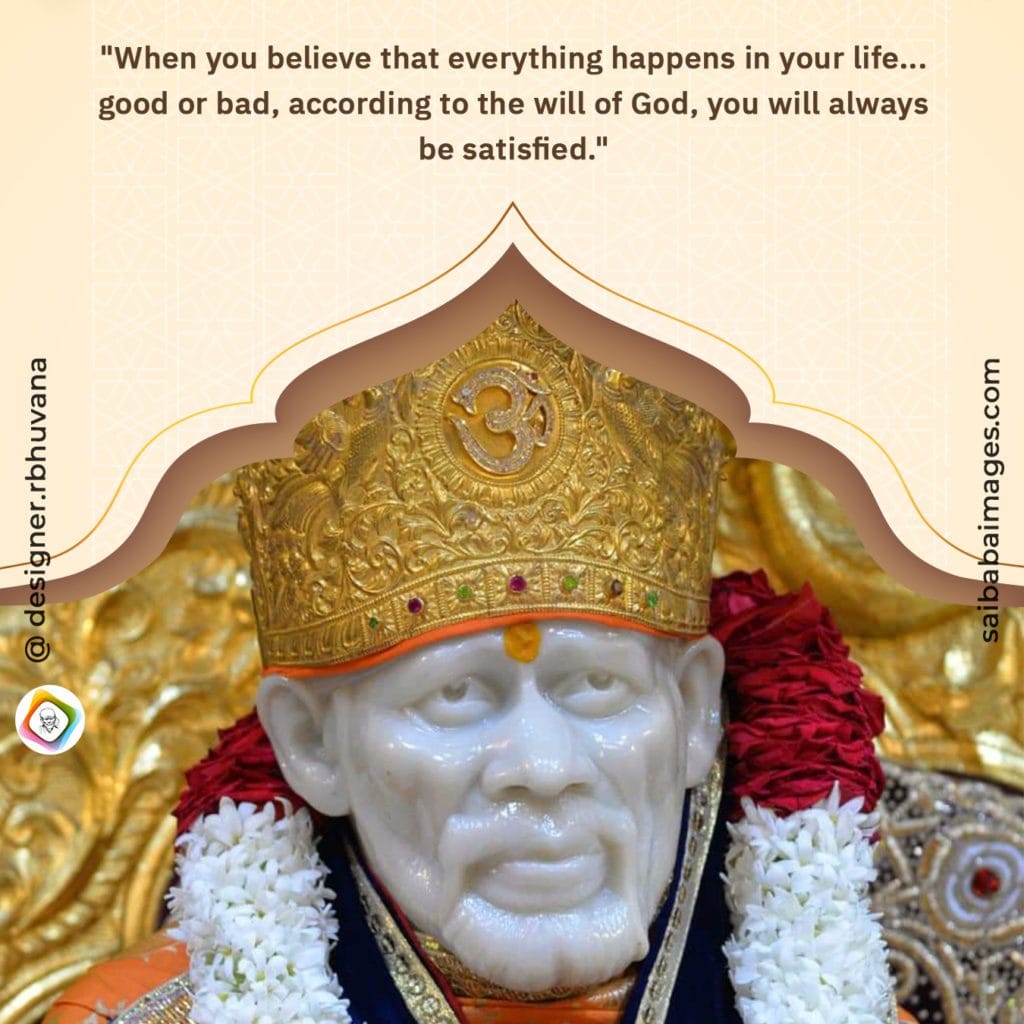 Anonymous Shirdi Sai Baba Devotee from USA says: Om Sai Ram. As a small devotee of Sai Baba who is currently staying in the USA, I would like to express my gratitude to the team for creating this divine website that connects many devotees. Reading about devotees' experiences and miracles brings peace of mind and increases our trust in Baba.
Thank you, Baba, for everything you do. I am grateful for your protection over us and everyone. My parents have safely returned home, thanks to your blessings and presence with them. I pray that you continue to bless them always.
I ask for your forgiveness for any actions that we may have done knowingly or unknowingly that have caused you displeasure. Please grant strength to those who are suffering and show your blessings upon them. I pray for your protection overall, Baba.
Om Sai Ram, Om Sai Ram, Om Sai Ram.
The Miracles Of Sai Baba: Personal Experience As A Devotee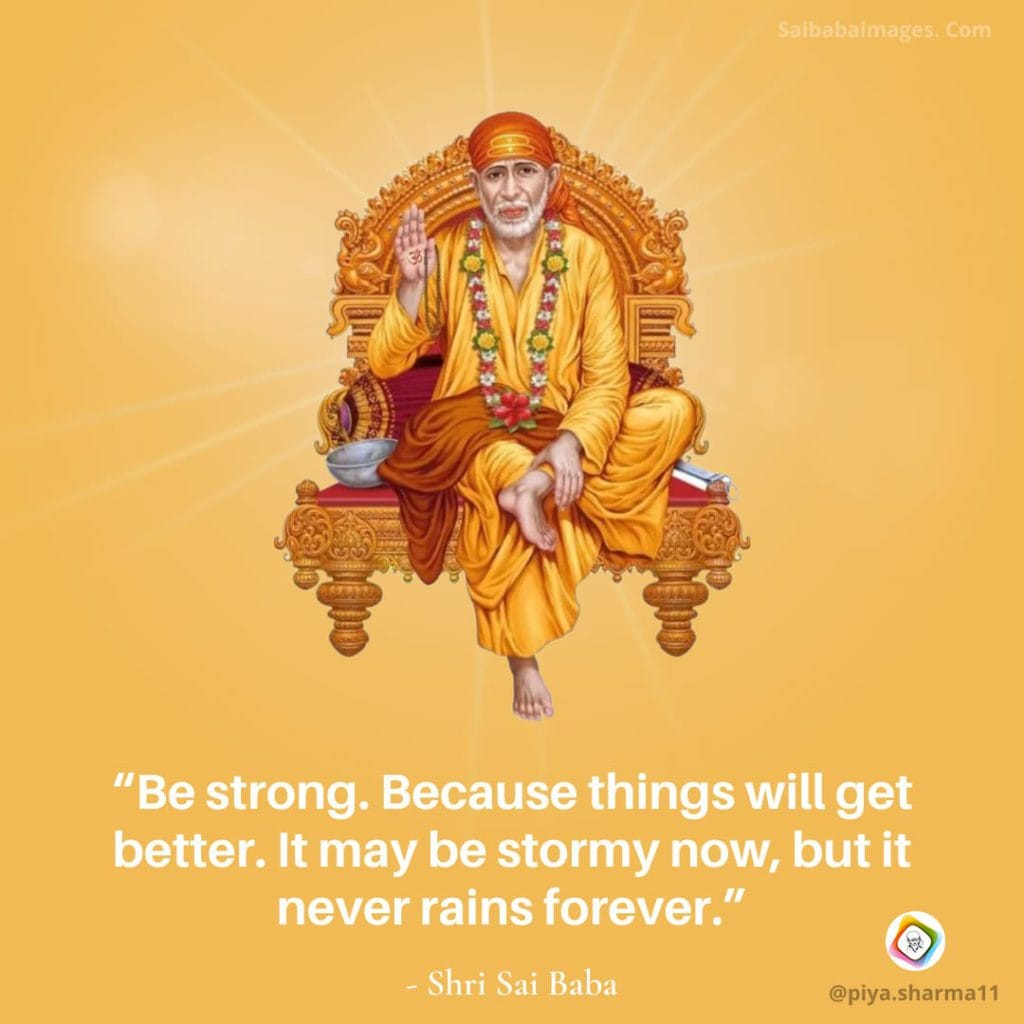 Anonymous Shirdi Sai Baba Devotee from India says: I am a Sai devotee since my college days. He has showered His immense blessings upon me.
With utmost love and faith toward Baba, I joined the Mahaparayan group. One day, my father had low BP and low sugar in the early morning at 4:30 am. We were all scared, and we immediately took him to the hospital by ambulance. I was praying to Baba that my father should be cured, and surely I will testify to that. Within that Thursday, Baba showered his blessings upon us, and my father recovered. Baba has performed numerous miracles in my life, and I am still waiting for more to happen.
A Small Blessing From Sai Baba: The Significance Of Nine Flowers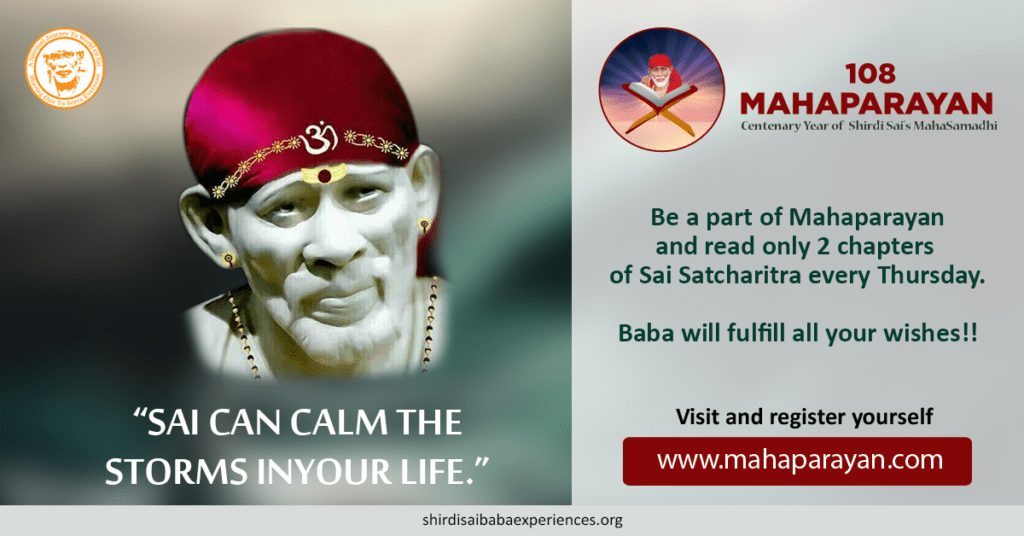 Anonymous Shirdi Sai Baba Devotee from India says: In my house, for the past few weeks, the flower lady has not been coming to give flowers, so we went out to buy flowers. On Thursday, when I was decorating Sai Baba, just a thought came to my mind if I have nine flowers, then I will post about it. With the blessings of Sai Baba, there were only nine flowers, and it made me very happy. Though it's a small incident for everyone, for me, it's a blessing of Sai Baba because nine is Sai Baba's number. Koti koti pranam to Sai Baba. Thanks a lot. Om Sai Ram. 🙏🙏
---
More from SaiYugNetwork.com