Sai Baba's Way Of Moulding His Devotees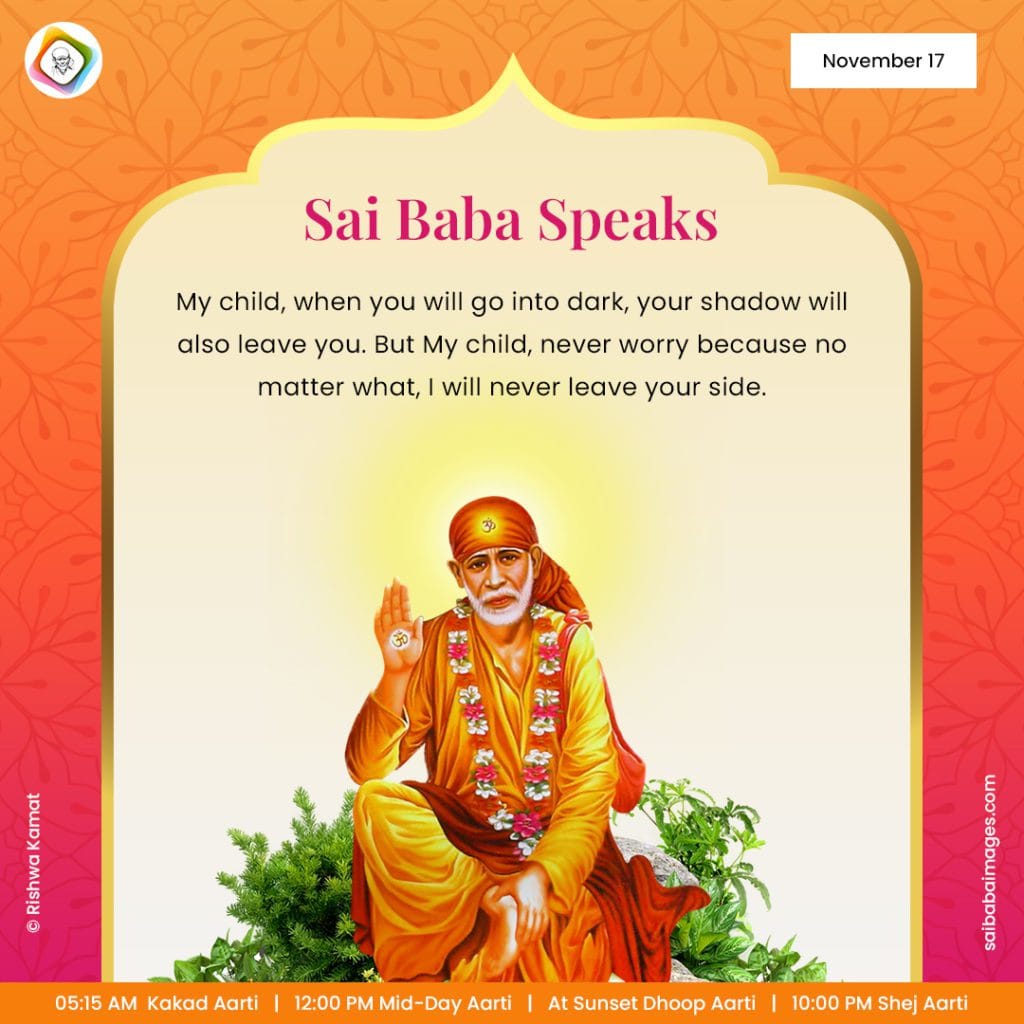 Anonymous Shirdi Sai Devotee from Germany says: Hi I am from Germany. My hearty pranaams to all the people behind this wonderful blog and to all the readers.

I read daily the experiences that have been published by our fellow devotees and it's really such a heartwarming thing to know how Baba guides and blesses His children in every aspect of their life. Reading this modern Satcharitra is helping me build more faith, and patience in our Sai.

Coming to my experiences.
Baba again blessed me to have a decent sale last time also. Thank You so much, Sai. Please bless me to improve more in this field which I love, Thandri.
I mostly sell my products (plants) on my FB groups and marketplace (MP). One morning I got a message showing that I have been denied access to the MP, for violating the rules. I certainly did not post anything against the rules and reported the issue multiple times. My husband also tried a lot. After googling we came to know about a similar kind of issue. He found from many users that some of their access had not been issued even after 7 or 8 months. I was really disappointed and kept praying for Baba to get it fixed. I can create another account, it's not an issue but some Facebook groups don't allow new users thinking that it is a spam account. I just prayed to Baba and within 6-7 days it got resolved and I felt very happy. Thank You. Thank You so much Baba for Your help. I was kind of really depressed because only a few months back I had started the business and this block of access was a huge disappointment. But Sai will never disappoint you. I always feel that He wants His children to abide by the promises they make, to be humble, egoless, and grounded. My personal experience is that whenever I vow that I will post my experience here and if I don't do so by being lazy or postponing it, then I surely see something going out of my way. Then after posting I get really positive signs. This is not a deal or something but it is the way how He molds His children as good and honest people. Also as I feel so much positivity reading other's experiences, the same may happen with other devotees who read our experiences that we post and I feel that is one of His ways to bring All his children under His wings and protect them.
Other hand, I had a language exam that I had to give for my next level in the course. But as I have been to India and was not in touch with the language for almost more than two months, I was really worried that I may not be able to do the exam well and may have to do the previous level again, which was a waste of time and money and also doing the same course again would hamper my confidence level as already I am a person with low confidence levels. But even though I worried inside, I just left everything at Baba's feet and prayed that let Baba do whatever is good for me. But wonder of wonders, I could do the exam well with Baba's blessings and the institute people said that I could start with the advanced level and I don't have to repeat the previous one. I was overjoyed and thanked our Baba heartfully. It really meant a lot to me. Thank You, Sai.
I had a very painful mouth ulcer for almost a week and I was not even able to talk. The pain was so much that I couldn't bear it. I used to pray to Sai and used to pass each and every day waiting for it to get healed. But I also used to think maybe Sai is making me suffer this to wash away my previous karmas. I endured it without going to the doctor thinking that it would heal by itself. Then my husband had taken a dentist's appointment for my kid some days before and I had taken my kid to the dentist on the day of the appointment and also told about my problem to the doctor. She gave me the appointment for the very next morning (surprise, because we don't get an appointment so fast here) for the treatment and she applied some gel. From that day evening, it slowly got better and got healed completely within the next few days. I feel it was all a plan of our Sai only. Thank You Sai for washing our sins then and there and setting us free from carrying them forward from our bad karmas.
Sai, please get the house fixed. Sai, You know we have been facing the problem for almost five years. Please show us a good solution, Sai. Placing the worries and burdens at Your feet and just waiting patiently with faith in You, Sai.
Please bless all the family members with good health, wealth, and peace, Sai. Loka Samastha Sukhino Bhavanthu! Rajadhiraja Yogiraja Parabrahma Sri Sachidananda Sathguru Sainath Maharaj ki Jai.
Sai Deva Helped To Clear A Difficult Exam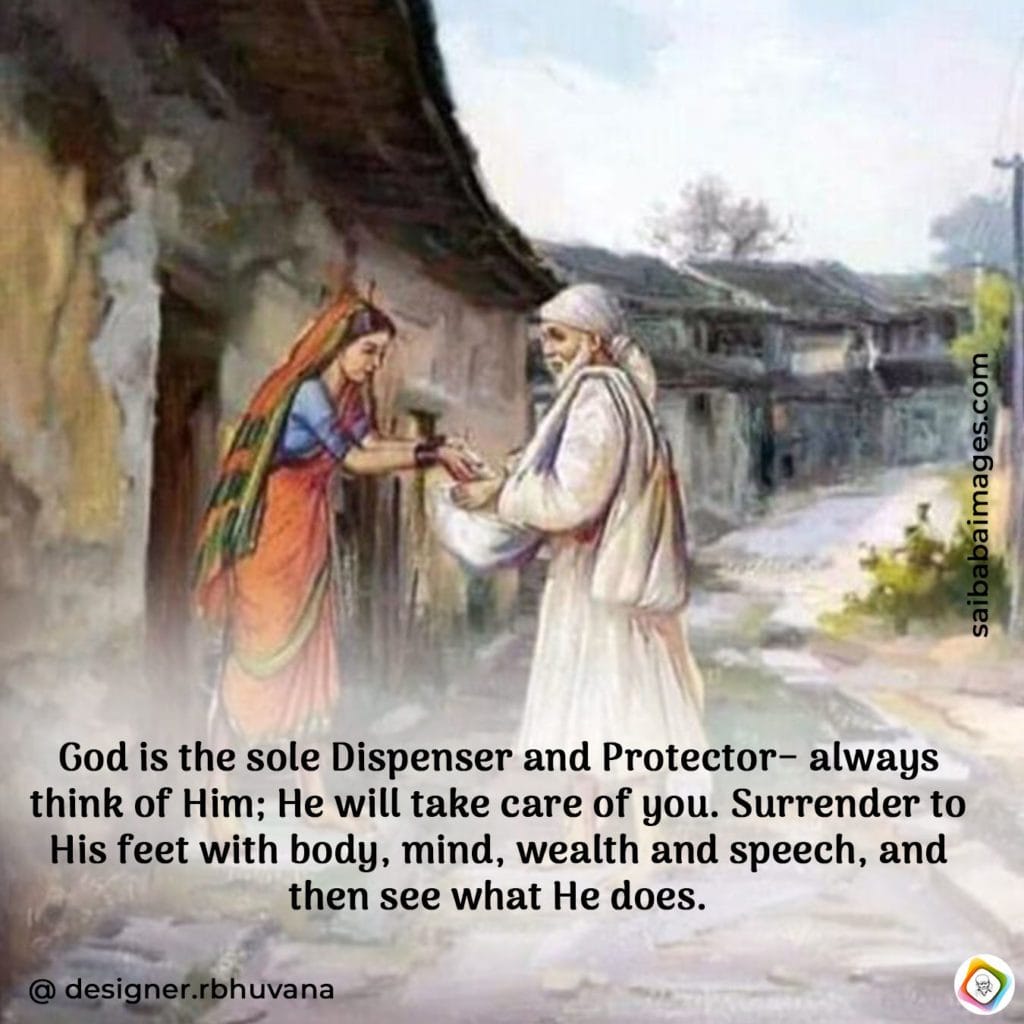 Anonymous Shirdi Sai Devotee from India says: I came into the divine fold of Saima about five years ago. My sincere thanks to the blessed souls, Hetalji, and the team for providing such a beautiful platform to read Saima's miracles. These give solace and motivate us when we are down in the dumps. I would like to narrate my most recent experience where Baba helped me to pass one exam.
I was supposed to appear for one exam and all my colleagues had told me that the exam would be difficult. I prayed to Baba and promised that I would come to His temple for His darshan and also submit the experience here. I faced some connectivity issues initially but somehow I was confident that Baba was with me and He would help me in clearing the exam. Thanks to Baba as I cleared the exam with a very good score.
Deva, my humble request is to increase my Shraddha and Saburi. Please grant my wish that I have been praying for the last three months for which I have started Nava Guruvar vrat. You are aware of the conditions in my company now and so please help me. Please be with me always and guide me through.

Anantha Koti Brahmanda Nayaka Raajadhiraja Yogiraj Parabrahma, Shri Sachhidananda Samartha Sadguru Sainath Maharaj ki Jai. Om Shri Sai Rakshak Sharanam Deva. Sripada Rajam Sharanam Prapadhye.
Got My Money Back With Sai Baba's Blessings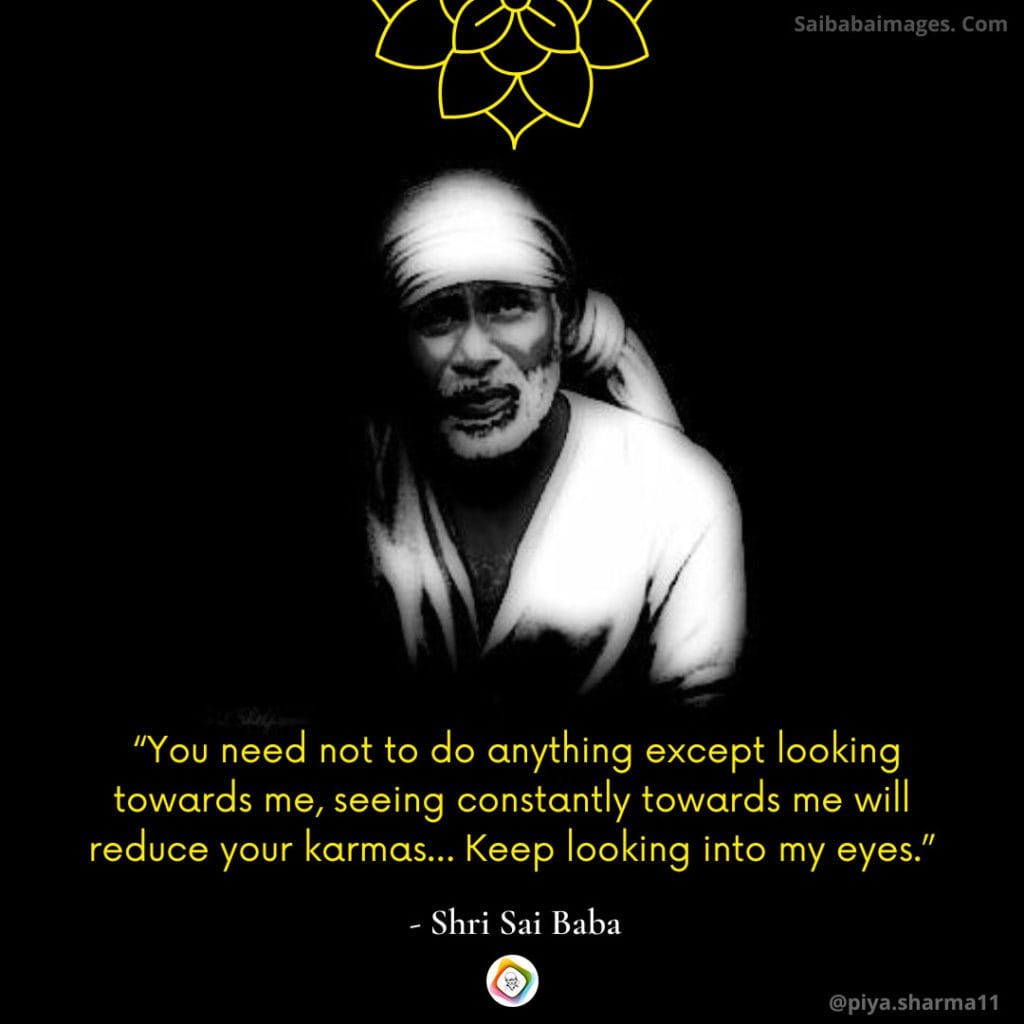 Shirdi Sai Devotee Ravi from India says: I am a small dust under Sai's feet. Thanks, Hetalji and team for your noble work. Feel free to modify it if any corrections are required.
We gave some amount to other people. When we needed our money back they were not returned. We were waiting almost 10-16 months. I prayed to Sai Thandri to get our money back and vowed that if we got back then I would do 1 day Sai Satcharitra parayan and share my experience here on the holy platform. I read somewhere in devotees' experiences before getting the wish fulfilled itself that they fulfilled their promise. Although my wish is not fulfilled I completed 1 day Sai Satcharitra parayan. Within 1 week we got 60% of the amount. We are waiting for the remaining 40% amount which is with the tough guy. My pranams with all my eight limbs to Sai Thandri for getting the money back. I pray to Sai Thandri to get the remaining money back as early as possible.
Sai Thandri, You know what I am going through. Please make me come out of it, make me happy and healthy. Sarvejana Sukino Bhavantu, Loka Samastha Sukhino Bhavantu.
Anantha koti Brahmanada nayaka Rajadi Raja yogi raja parabrahma Shri sadhguru Sainath maharaj ki Jai. Om Shree Dattatreyaya Namah, Om Shree Sri Pada Vallabaya Namah, Om Shri Nrushmiha Saraswate Namah, Om Shree Akkalakot Maharaja Namah And Om Shree Sadhguru Shri Sainathaya Namah.
Sai Baba Miracles In Devotee's Life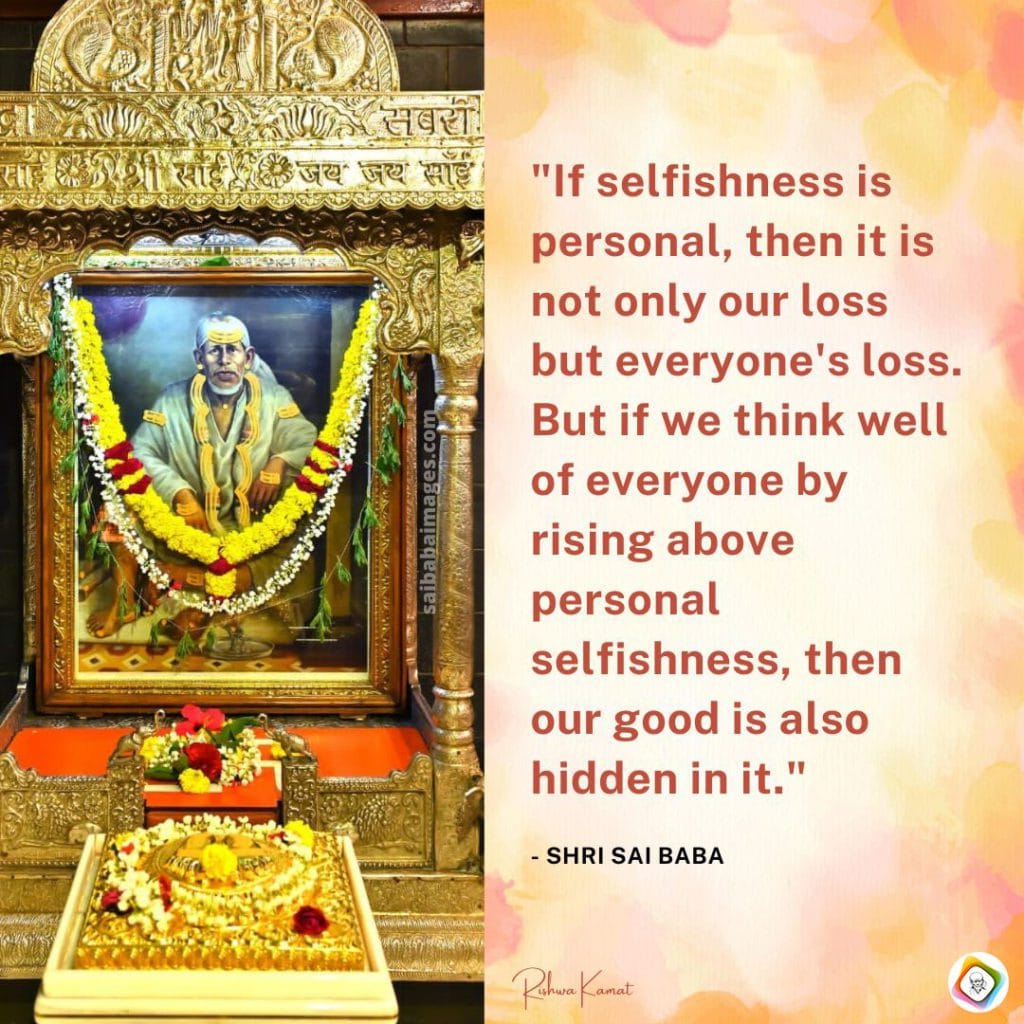 Shirdi Sai Devotee Kanaka from India says: My name is Kanaka Durka. I am from Chennai, Tamil Nadu, India. I thank everyone who works so hard to maintain this site and post the experiences of all the devotees of Baba. I have 2 experiences to share here.
Experience 1: I applied for the bank exam and wrote it on December 5th,2020. I prayed Baba if I get through this time in the exam then I would post my experience in this blog. My exam results came on February 6th(Saturday). I came to know it on Sunday that is February 7th. When I opened and saw my results it came like I was not been shortlisted for the next level of exam. I didn't get upset or sad as I knew whatever Baba does it will be for our good only. If I asked and Baba didn't grant meant Baba has something better for me. Not only for me but for all the devotees of Baba over the world. Please trust Baba and for sure he will never leave us in any situation. Om Sairam
Experience 2: One girl who worked in our house for four days to take care of my grandma who was not well was troubling me continuously by calling me and texting me. Though I blocked her number, she was calling me from different numbers and texting me. She is a person who troubled me so much and her character also is not that good. I prayed to Baba that if she stops troubling me I would post my experience here and stop eating ice cream which is my favorite food. By Baba's grace till now that girl didn't trouble me by calling or texting. It's purely Baba's grace only. Thank you very much, Baba. Thank you is a very small word but I have no other word to thank you, Baba. What I am living my life today is only because of you Baba. Jai Sairam.
Thank You So Much Sai Baba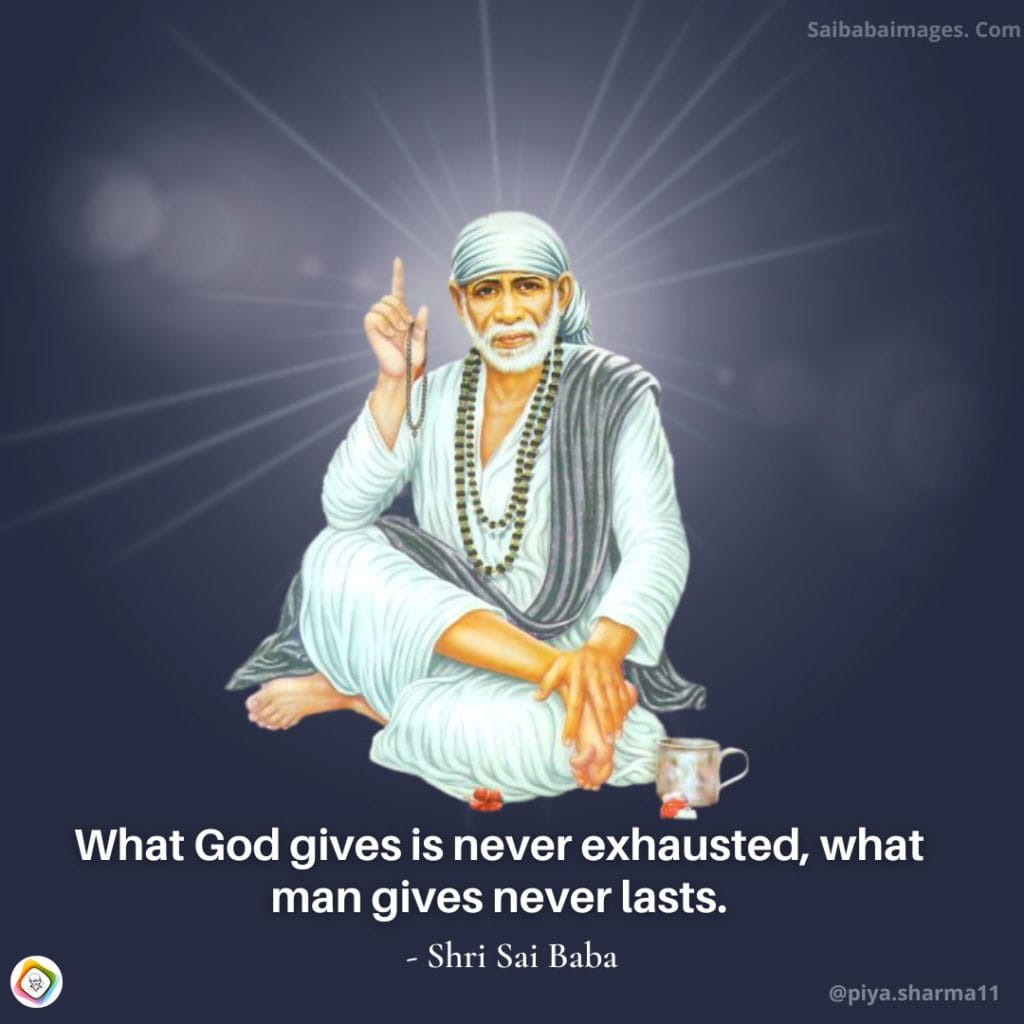 Anonymous Shirdi Sai Devotee from the USA says: Om Sai Ram to all Sai devotees. Thank You to the team maintaining this blog. Om Sai Ram. I want to thank Baba for His help today with a difficult situation. I was waiting for a message and prayed that if I received it then I would share it and yes we received it.
I was also praying to Baba to help solve a situation at home today that seemed like such a big conflict but Baba helped resolve it, so really thank You, Baba.
Baba, You know what I am praying for. I hope that You change my mind and heart and help me live happily. Please bless Your children because we are always at Your feet. Thank You so much, Sai Baba.
Experience With Sai Baba
Shirdi Sai Devotee Maheswara from India says: My Name is Maheswara from Hyderabad. Yesterday and today I had a network issue when I tried to log into my computer. So with Baba's blessings, I successfully logged in. I am waiting for Baba's blessings to resolve the court and family problems.
---
More from SaiYugNetwork.com
© Shirdi Sai Baba Devotees.com – Member of SaiYugNetwork.com