Global MahaParayan Experience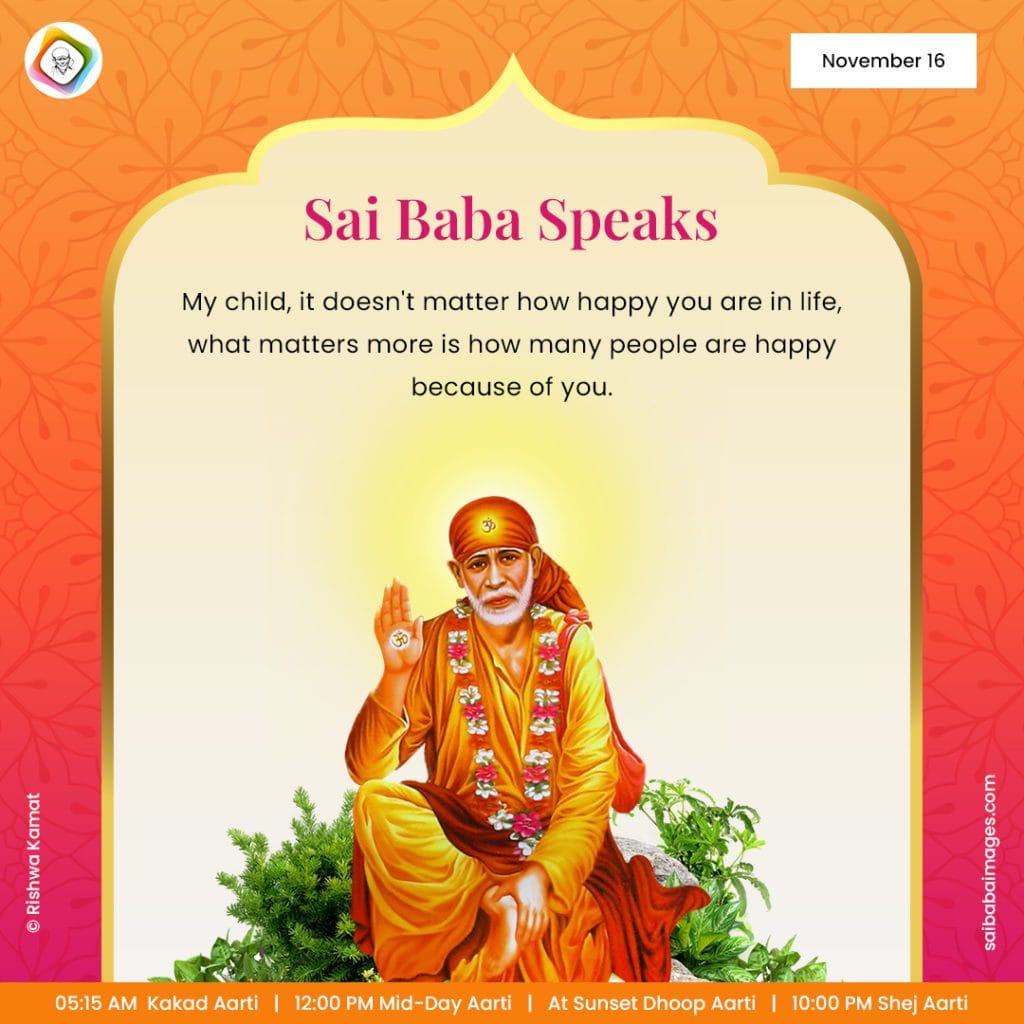 Anonymous Shirdi Sai Devotee from USA says: Om Sai Ram, I would like to remain anonymous, but I wanted to share my MahaParayan experience. Thank you to Hetalji and her team for the wonderful work they do in bringing all of us together as Baba's family.
I lost my job in January 2020 and finding a new job was frustrating, especially at these times. Many companies were putting positions on hold and I was getting worried every day. I prayed and prayed to Baba and I cried so many times to His picture. Many times, when I looked at His picture, I felt like He was reassuring me that He is doing everything for my good and I just need to be confident that He is working things out for me. Some days, I would get so upset and tell Baba that He really needs to come through for me.
One day, I was looking for something and I stumbled upon the site with Mahaparayan details with a link to join. I just filled up the form with my details and I got an email shortly after that I got added to the WhatsApp group. This was two days before Guru Poornima in July. I wanted to do some Seva as well, maybe take up the role of a house captain, but since I live in the US, I realized that it may not be very practical to coordinate with other devotees since my timezone is 10.5 hours behind India timezone. I was hoping Baba gives me an opportunity to do Seva in whatever way he finds appropriate so I was informed by the class teacher and principal that I was available for a seva. With Baba's blessings, I was able to do a proxy reading of TWO additional chapters. I was so grateful that he fulfilled my desire to be able to do some seva. Two days after Guru Poornima, a colleague from a previous company I worked for, texted me to say that there their company is looking for people of my skill set and I should give a thought to return to the company. I wasn't sure and asked Baba to give me a sign or a message if I should apply. In less than a minute, I realized that the day was the last day of my Sai Likhita Prathana and it seemed that Baba was telling me that He will not let me go empty-handed from this Prathana and will fulfill my wish. I texted a manager I used to work for and she responded in an hour and a half that someone from the HR team will reach out to me. With Baba's blessings less than four days from the day I texted the manager, I got an offer letter. He just made everything fall into place so quickly and easily. I get goosebumps and cry sometimes in gratitude when I think about how it all happened. Baba's grace is unlimited, He loves us all. He has a plan for all of us, but I know that joining the MahaParayan and finishing the Likhita Prathana helped give me the strength to keep going every day for five months. I really love You, Baba. Please bless us all.
Thank you for allowing me to be part of the Parayan and giving me an opportunity to share my experience.
Om Sai Ram
Sai Baba Helped To Find A New Leader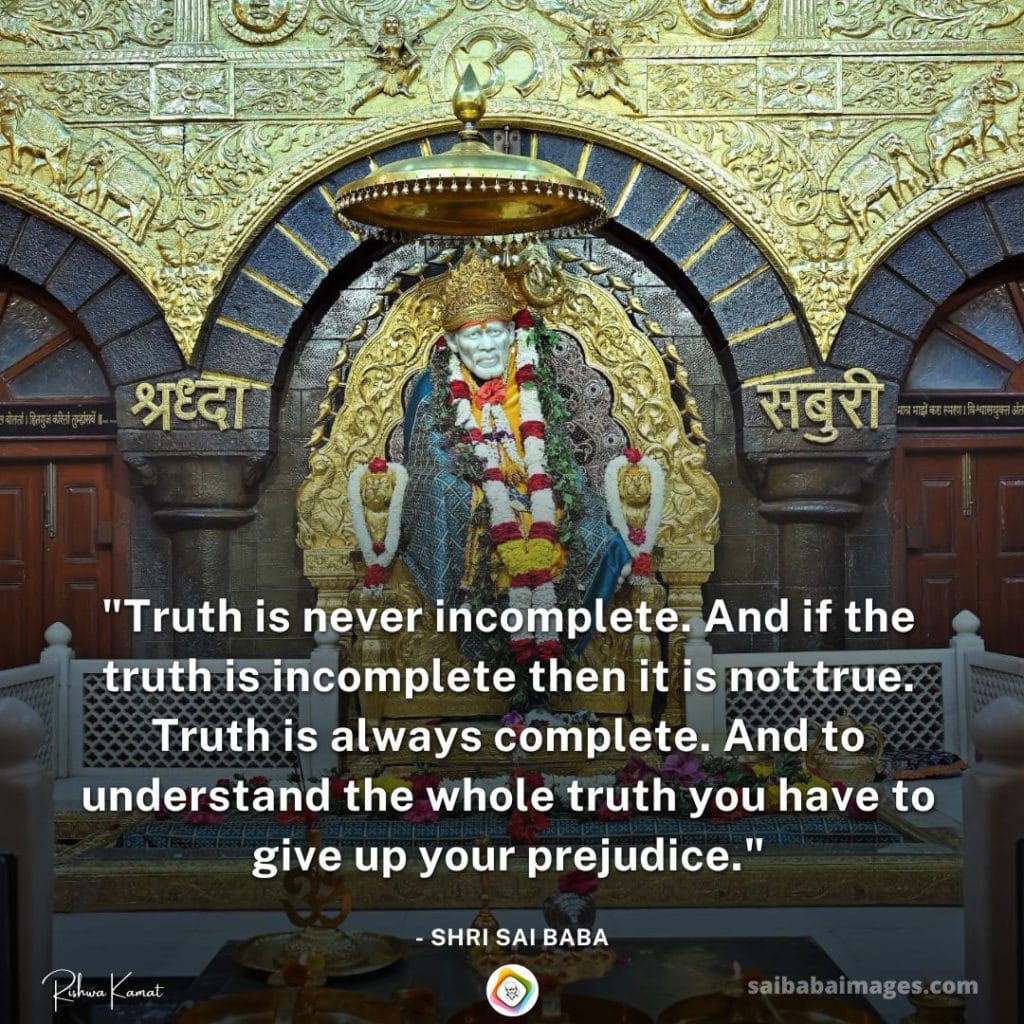 Anonymous Shirdi Sai Devotee from USA says: I am an anonymous devotee from the USA. Thank You to Hetalji and the admins of this site for providing a platform to share Baba's blessings in each of our lives. It is a constant reminder that Baba lives on and listens to each of His devotees.

One of the senior members of my staff announced that he was moving to another position. While I was disappointed and this left a big gap in my organization, I supported him. I knew that finding a replacement with the right skills and qualifications would be difficult. This was an important role for my organization and for the company.

I sought Baba's help to find the new leader who will take this team to the next rung of proficiency. I laid the problem at our dear Baba's feet saying 'I want You to find us the new manager, this is now Your problem to solve. In fact, I would like You to come as our new leader'.

The people interviewed, in the beginning, did not seem like a good fit. One candidate was interviewed very well and we decided to offer him the position. After sitting on the offer for five weeks, he declined. A very senior experienced manager applied. He would have been a good fit but he had a lot of conditions and demands that I was not on board with. I trusted that Baba would find the right candidate for us. In the meantime, the workload increased and it was shared by me and another member of my team.

We finally found a candidate who was senior, experienced, and very mature with very relevant skills to handle the responsibility. Everyone who interviewed him thought he was good and liked him. He was eager to join and we were able to close on an offer this week. Although it will be a few more weeks before he can join, we are willing to wait.

Baba, I consider this Your blessing. Please shower Your blessings and make this a good fit such that he is able to grow the team and be with us for a long time as a good addition to the staff. Thank You for being with us in closing this offer and helping us move forward.
Prayer To Sai Baba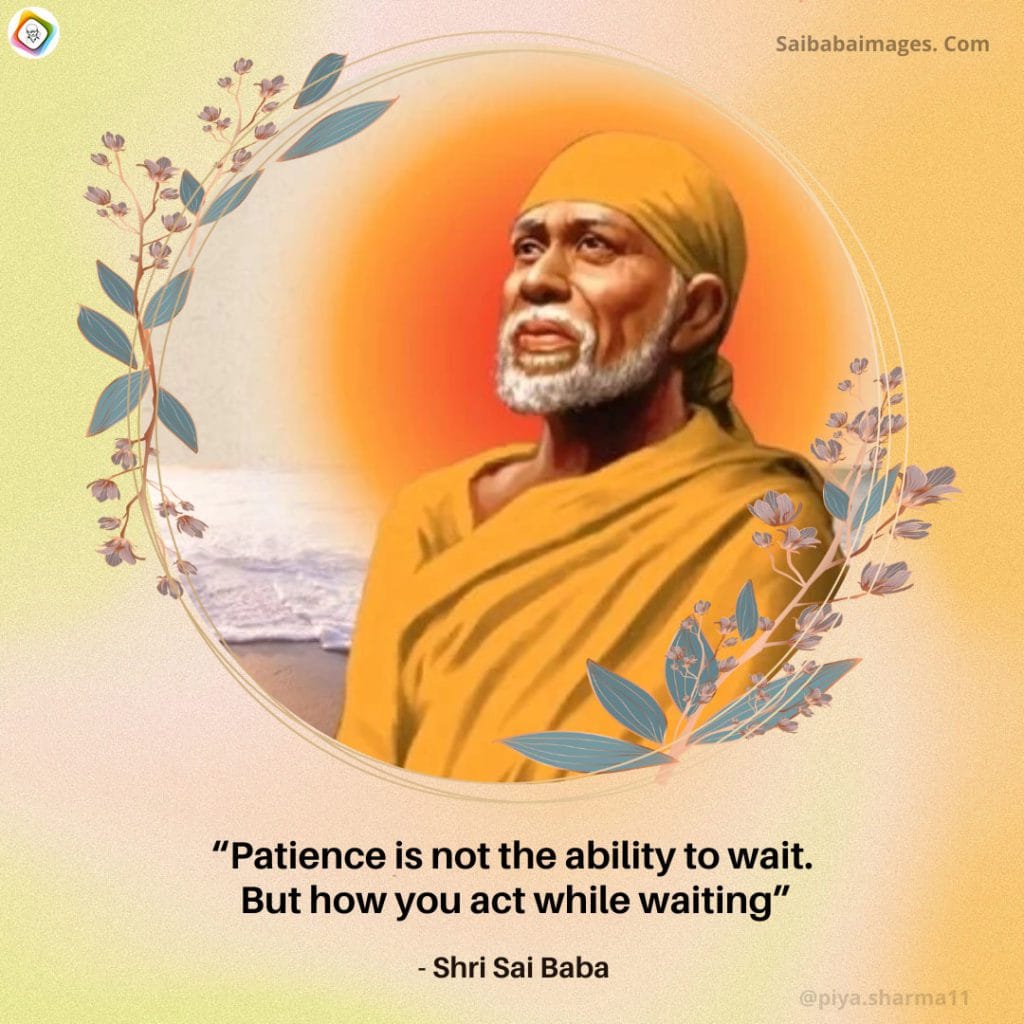 Anonymous Shirdi Sai Devotee from India says: I'm from India and a devotee of Sai Baba. I would like to share my experience here. First I would like to thank the forum. I booked for my IELTS, but due to Covid only the written date gets confirmed but the speaking date is emailed before two to five days. I was waiting for the message since I didn't receive any message on my mobile. I tried calling customer care but there was no response. Later I tried login in and saw that the venue had been placed and realized that I had missed seeing the email and also through login. I got to know this on the same day as the speaking test.
Actually, the speaking time was 5.20 pm and I saw the info at 5.45 pm and I was shocked to see that. Immediately I took my passport and went to the venue but by the time I reached, everyone had left and somehow I tried connecting with the examiner. Later they asked to write an email for rescheduling. I prayed to Sai Baba that it should be rescheduled and it should go well. I got the rescheduled date and I attended it today. I pray to Sai Baba that I should clear my IELTS. Om Sairam.
Gratitude And Prayer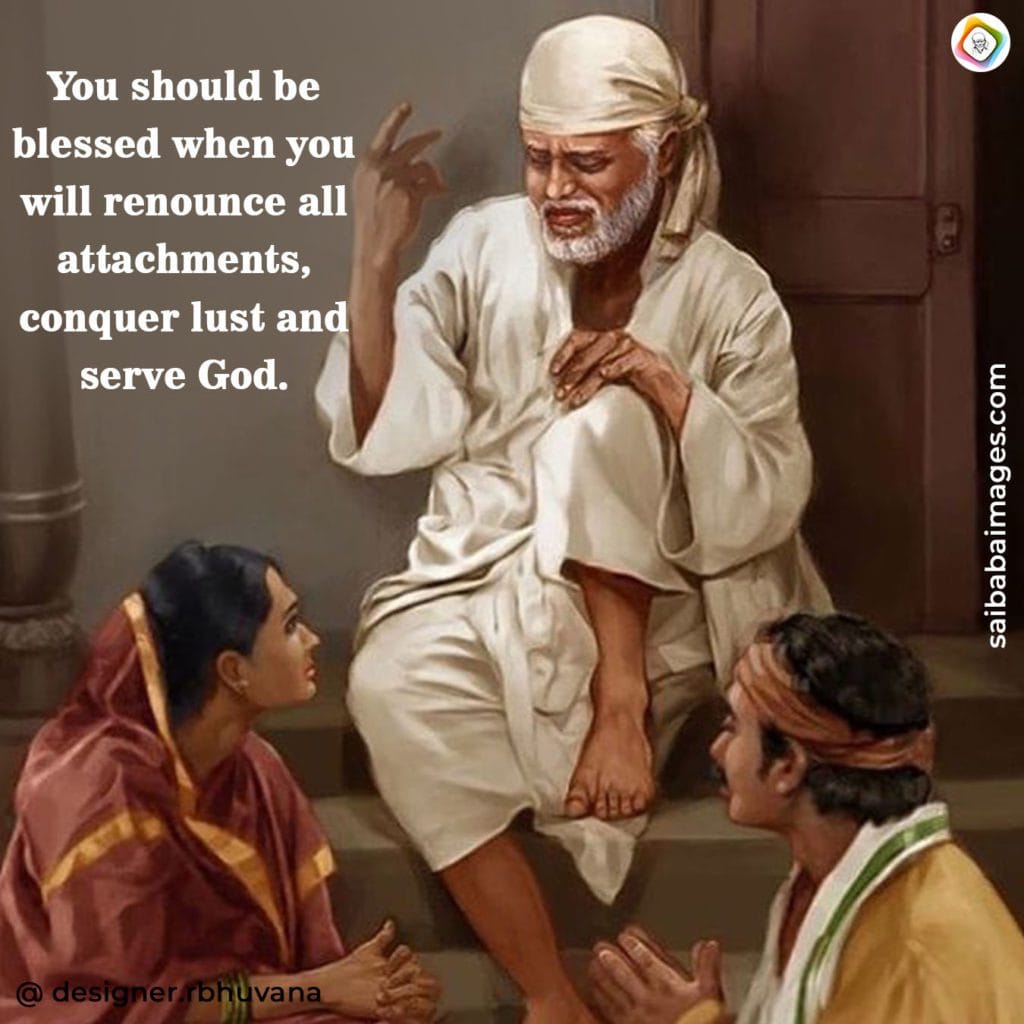 Anonymous Shirdi Sai Devotee from India says: I am working in a good company with Baba's blessings.
I'm in love with a guy. We both love each other a lot. My love has inter-caste and inter-religion issues. My parents are not accepting my love. He loves me a lot and I know he will make me happy and give me a happy life. Please, Baba, make my parents accept my love. I want to marry my 'M' with Your blessings and my parent's blessings also. Please everybody pray for me. I want my love and to live my life with Mathew desperately as I know that Baba only showed my 'M' to me. It is because of Baba only I got the love in my life. Sai Appa, please make my parents accept my love. Please everyone, please…please…please…please.. pray for me.
Thank You So Much Sai Baba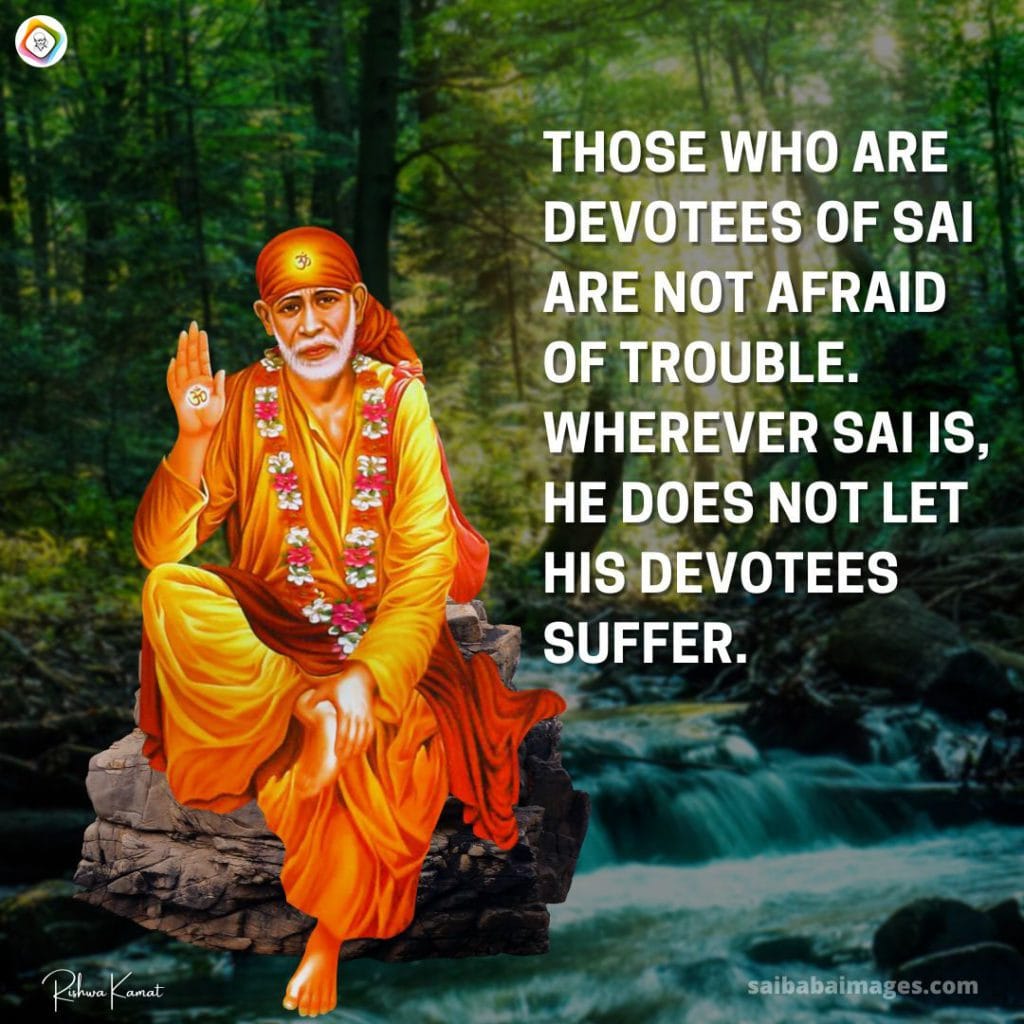 Anonymous Shirdi Sai Devotee from the USA says: Om Sai Ram to all Sai devotees. Thank you to the team maintaining this blog.
Om Sai Ram. I want to thank Baba so much for His divine help this week. I had to tell them about a hard situation and it was my fault but I didn't know how they would take it. I prayed to Baba that if they took it well and that there was no problem, then I would share the experience. Yes, with Baba's help they took it well. Baba, I hope You bless me with what I am praying for soon. Baba, You also know what else I am asking for, please make everything go well for Your children, we are really in need of Your blessings. We are blessed to be Your children at Your feet. Please bless me with the message that I'm waiting for. Baba, please make everything go well. Thank You so much, Sai Baba.
Sai Baba Cured Devotee's Dad And Brother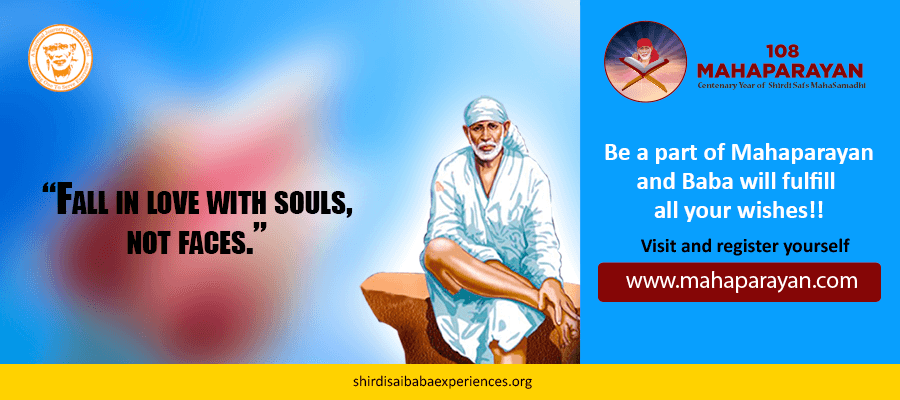 Anonymous Shirdi Sai Devotee from South Africa says: Om Sai Ram. I have been a Baba devotee for many years now. My dad and brother tested positive for Covid. My dad being a heart patient and elderly, I was extremely worried but I knew that my Baba will be there. I read the Sai Satcharitra in 7 days and did the 7 days Sai Divya pooja. My dad and brother drank Udi water 2-3 times a day. By Baba's grace, my dad and brother recovered without complaining. Thank You, Baba. Sorry for posting this so late.
---
More from SaiYugNetwork.com
© Shirdi Sai Baba Devotees.com – Member of SaiYugNetwork.com