Sai Baba Found The Certificate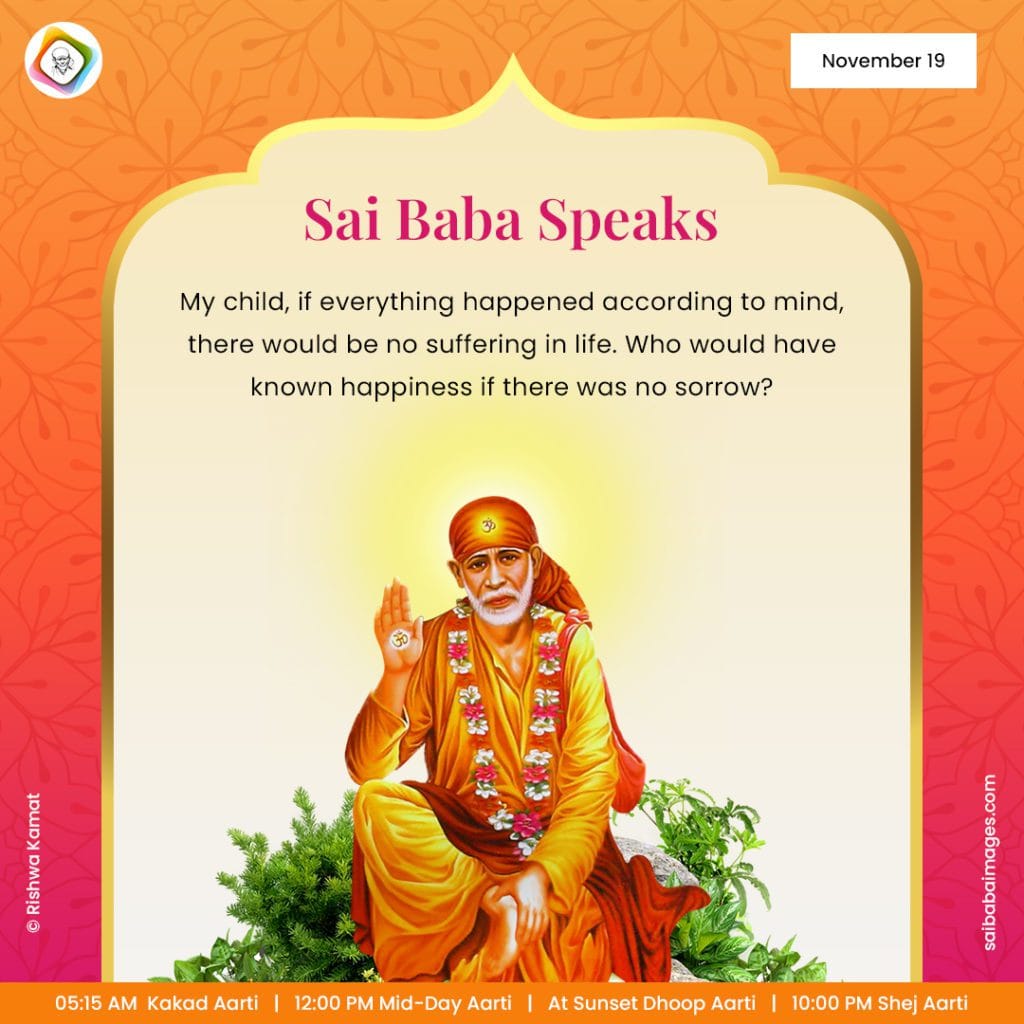 Anonymous Shirdi Sai Devotee from India says: Om Sai Ram. Thank You, Baba, and all Your sweet devotees who are working behind this site and all devotees who share Baba's Leela here.
I am residing in a place far from my native with my husband. We had to go to our native for a few days. I have planned to get my master's certificate from the university during our trip. For that, we need to deposit a copy of the provisional certificate, so a few days I took the original provisional certificate to a xerox shop to get a few copies. I have kept the original and xerox copies in a small folder and kept it in my wardrobe. The previous day of our trip before starting the packing and I opened the wardrobe drawer to get a copy of the certificate which I need to take with me. When I opened my main folder (I have two folders one contains all original certificates and another contains xerox copies of the mark sheet and certificate, etc.) I didn't find my certificate. I was thinking that after taking the xerox, I kept back the original in the main folder and the xerox in the other folder, but actually, neither original nor the xerox has anything to be found. I was shocked and trembling with fear. How am I going to get my original certificate without depositing a copy of the provisional? Again I don't have any soft or hard copies of that document. I was worried a lot. Then I tried to calm myself down and looked for the mantra on my laptop. This is a very powerful mantra which when recited nine times a person will get back the lost things. The mantra is :
Om Namo Bagavadhe Saayinaadhaaya! Amirdha Vaakkiya Varshaaya! Sagala Loga Poojidhaaya! Sarva Dhosa Nivaaranaaya! Shirdi Vaasaaya! Saayi Naadhaayadhe Namaha! (repeat 9 times)
I recited it many times and again searched but I didn't find it, then I promised Baba to post my experience and again searched in both folders very thoroughly, still not found. I was chanting this mantra and Baba's name in my mind and with a very heavy heart, I started cooking. After that, we had our lunch. Then again came to my wardrobe drawer and checked both the folders and nothing was there and when I was shutting the drawer it didn't close properly (because of overload), then suddenly I remember, that day also the drawer was not getting closed, so I took out the small folder containing the original and xerox copy of the provisional certificate from the drawer and kept it in some other self behind my dresses. I can't tell how much happy I was when I found that folder lying behind the dresses. I thanked Baba from the bottom of my heart. Here I learned three lessons, of course as mentioned in Sai Satcharitra, "No quest should be made on an empty stomach". I found the thing which I was searching for for a few hours, only after a had my proper lunch. The second lesson was, "One should be very careful about his/her documents", it has to be kept in the proper place and has to be handled with good care, if I really value them, I shouldn't have thrown them behind my dresses since it didn't fit in the drawer. The third thing is, "No matter what happens don't get drifted away from Baba". For the past two days, due to the excitement of visiting our native, I have neglected to remember or pray to Baba. I was busy shopping and all and didn't do my regular Naam Jaap properly.
So, Dear devotees let us all keep our Baba always in our hearts, during both pain, pleasure, sorrow, and excitement. Involve Him in your every special or mundane affair, talk to Him always, and be with Him always, because He is always with us. Om Sai Ram
Sai Baba Blessings – Recovery From Throat Infection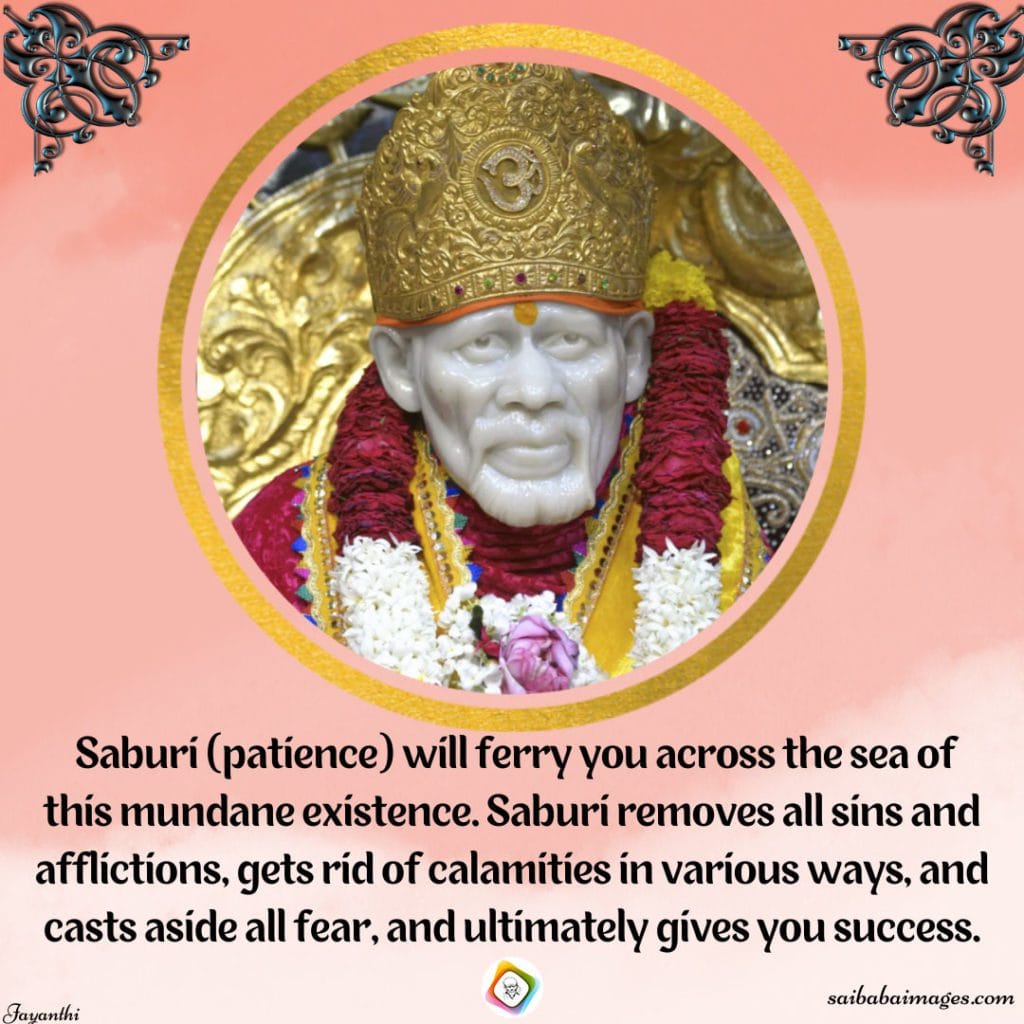 Anonymous Shirdi Sai Devotee from USA says: I am Baba's daughter living in the US. Namaskarams to all the members of the Sai Parivaar, to Hetalji, and to the admins of this holy, modern-day Satcharitra.
Previously I wrote about how by Baba's grace my daughter recovered and flew home after fainting unconscious at work. After she arrived, she was ok for two days. On the third day of her one-week trip, she complained of throat pain and difficulty swallowing. We took her to urgent care and they said that she had a viral throat infection and recommended just over-the-counter painkillers. After two days the pain became worse and she also complained that she was feeling hot and needed ice packs to cool down, even with the air conditioner on. We took her to a doctor on Friday afternoon.
After a thorough check, the doctor suspected what the throat infection might be and suggested a blood test. But preemptively (because we were entering a three-day weekend) prescribed some medication and ordered strict rest. Since my daughter was to join her new job the following week, she wrote a note saying that she would not be able to join for another two weeks. She also said that she could not fly back to her place and should stay back and rest for another two weeks.

While this was disappointing, that meant our daughter could stay home for another two weeks and we were able to care for her. Before the labs closed that Friday, we rushed her blood work and prescriptions. That weekend she was completely in bed. She had her medical college interviews in two weeks and had tons to prepare. When we saw that she was sleeping around the clock, not eating, and unable to swallow, we panicked. The doctor had also advised that recovery may take 2-3 weeks.

I prayed to Baba that my mom and I would take turns reading the Sai Satcharitra within three days and that would Sai be so kind as to bless us with a complete recovery by the time we finished the reading. We started on Sunday and between us completed the reading by Monday evening. I was worried that I might also have been infected, so I also placed Udi packets under her pillow and mine. By the time we finished reading, she was already showing signs of improving. She was able to speak a little better and eat a little.

On Tuesday, she was a lot better and went through the day with less sleep and was even able to prepare for her exams a little. I was also doing OK. All this was only possible by the grace of Sai.

Sai – You are our rock of strength in times of distress. Like a loving Father, You come to help us when we call for Your help. Thank You, Sai. Please bless that our daughter recovers completely and is fully prepared and does very well by Your grace and achieves success in the interviews to get a medical seat.

Jai Sai Ram!
Sai Baba Helped Safe Return To Home After The Travel
Anonymous Shirdi Sai Devotee from India says: I am a small devotee of Shri Sai Baba. Thank You to the team as always. This site is really motivational and positive.

This is my most recent experience. Since last week there has been heavy rain here. My in-laws stay in other places and these days due to their age they have become weak. I am just praying for their good health and strength. He was traveling back here and reached on the night train. It suddenly started raining heavily and then he was not getting a cab. Finally, I tried from home after praying to our Lord Sai and then praying to share the experience, got a cab for him with Baba's grace and he reached safely. Meanwhile, there he told that when he was waiting there he saw inside the auto a person like Baba Who vanished mysteriously. He got a message about the cab booked. He took it and reached safely at midnight without any problem.

This is really His grace. Now also when trying to reach them on call we could not. After thinking, I will share the experience of travel; we talked to them while typing.

Thanks Baba. Please forgive us for our mistakes and help us in everything and in every step.
Please show everyone the right direction and guide us all in the family.
Please take care, Baba.
Putting everything to Your lotus feet.

Om Sairam. Pranam!
Health Issue Solved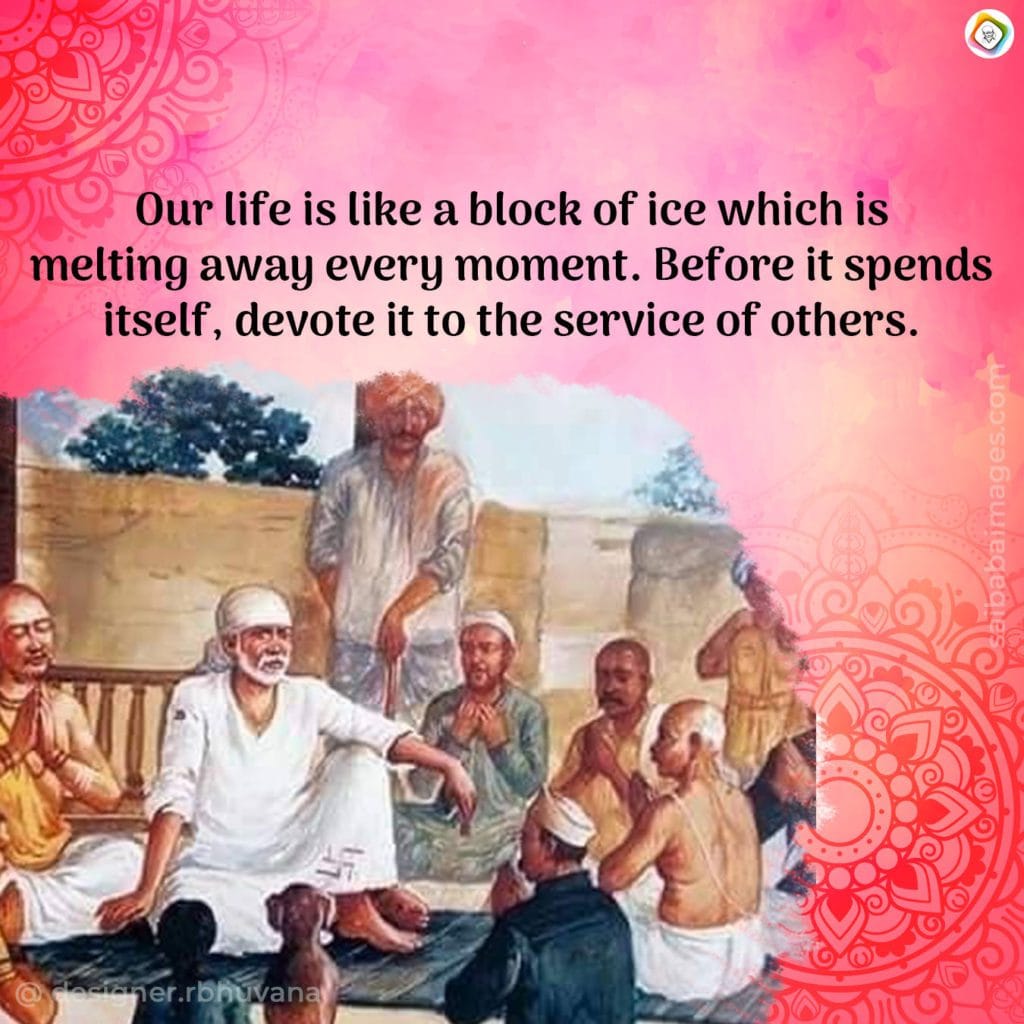 Anonymous Shirdi Sai Devotee from Germany says: I have been a devotee of Sai for 10 years. I experienced lots of miracles with Sai's grace.
I am suffering from an autoimmune disease. One day I was feeling too much heaviness in my chest at night and felt very uncomfortable. I prayed to Sai that if this chest pain and heaviness would go away till morning then I would share this experience here. I am very grateful to Hetalji and the team who are helping the Sai devotees for sharing their experiences here and the miracles that are happening with Sai's grace.

Sai Baba always helped me whenever I asked for help. Sai used to say, "Just call Me for help, and I will cross seven oceans and come to rescue you", and He did it. I am still suffering from health issues. I am always praying for better health and want to live life normally as lived before that is happy and without any tension. Please, I am requesting all as well to always keep faith in Sai as He is always helping us. Om Sai Ram Om Sai Ram Om Sai Ram Om Sai Ram. 
Sai Baba Gave A Positive Outcome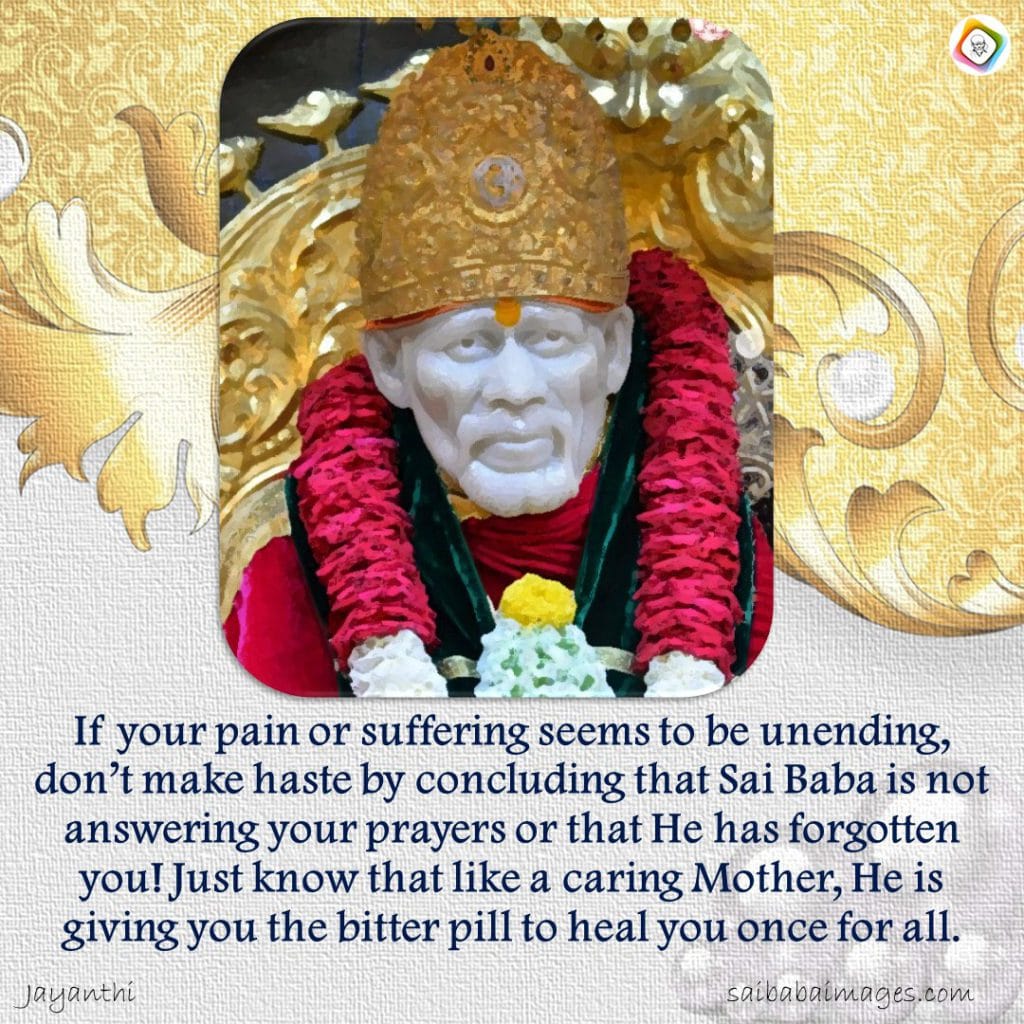 Anonymous Shirdi Sai Devotee from India says: Thanks to the entire team behind this blog of the modern-day Satcharitra. 
In the first week of September, we had a meeting with one of our stakeholders responsible for providing us with certain input. One of the team members was argumentative and I prayed to Baba that the outcome of the meeting should be positive for our team. Even though they did not agree on 100% alignment, I would say 60% of the result was positive for us. Thank You, Sai. Om Sai Karmadhvamsine Namah!
Experience With Sai Baba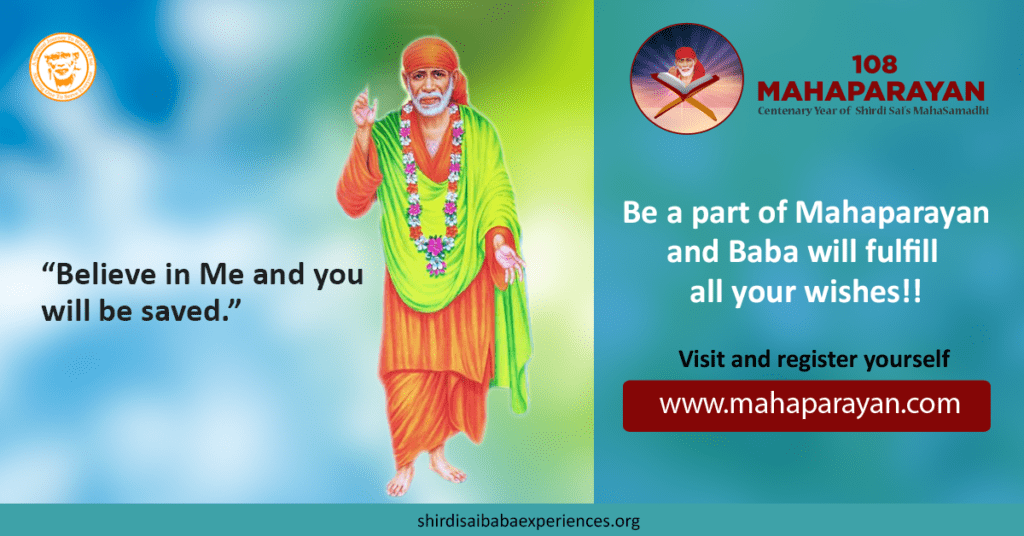 Shirdi Sai Devotee Maheswara from India says: I am Maheshwara working in the IT field. Today I visited a doctor for my health check-up and I gave my debit card to purchase medicines. When I checked my wallet, I couldn't find it. So I was afraid of it and I prayed to Baba that if I found it then I would post about it. Then immediately I found it on the table at my home. Thank You, Baba. 
---
More from SaiYugNetwork.com
© Shirdi Sai Baba Devotees.com – Member of SaiYugNetwork.com