Sought The Wrong Thing And It Made Me Stronger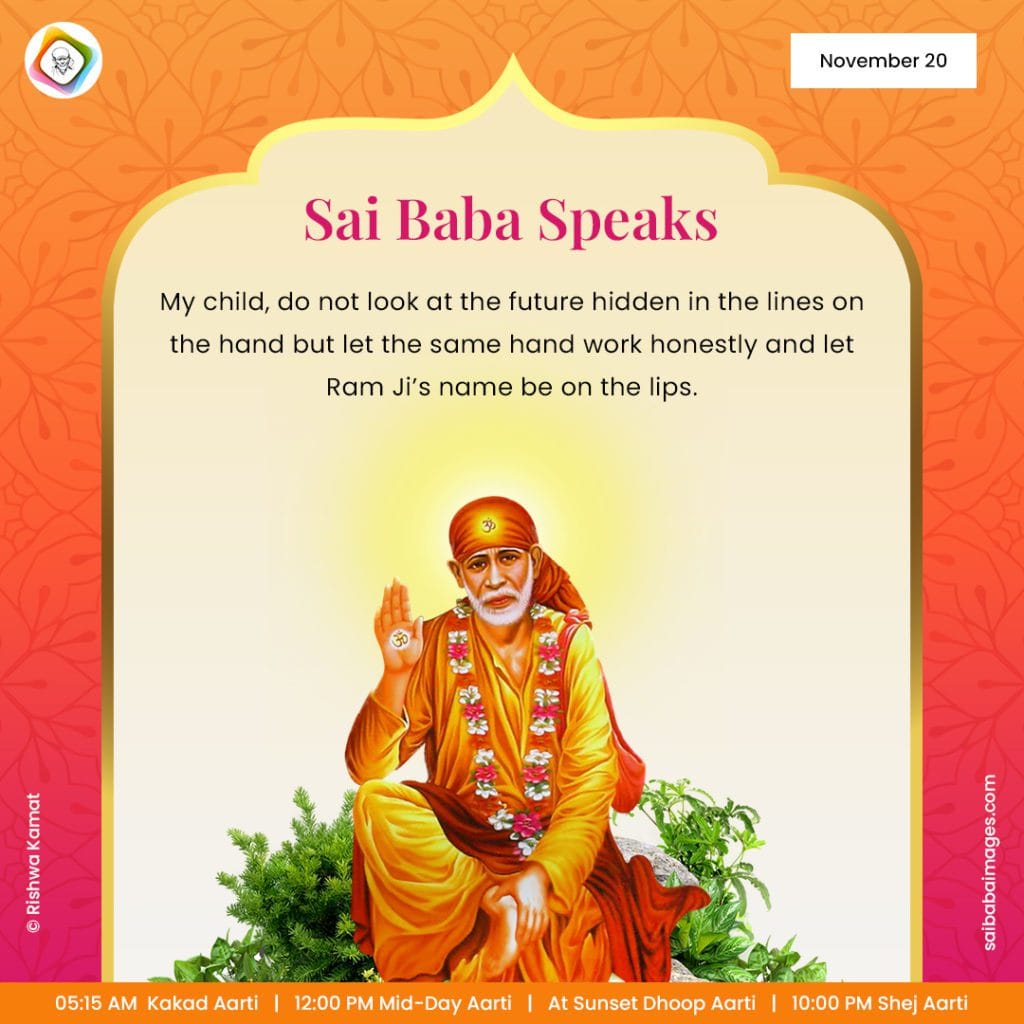 Shirdi Sai Devotee Mokshada from Mauritius says: Dear All, I welcome you to this second post of mine. I'm from Mauritius. Today, I would like to share some experiences regarding how I realized that what I wanted was not good for me in terms of a job.

In 2021, I joined a small company that did not pay me at all and I had to take legal action so that I would get paid. I resigned from that job after around nine weeks. It was in November. I was then unemployed till March this year (2022).

During this time of unemployment, I used to keep asking Baba on the Sai website https://www.yoursaibaba.com/  about a job and he kept saying that around Ram Navami I would get rid of many difficulties in April. I was very restless as I had nothing to do. He used to tell me via the website to keep faith in Lord Rama and see Him as Rama.

It is said that for His devotees He gets them to do Sathya Sai Satcharitra (Tapovanam) reading while Sathya Sai on His side makes His devotees read Shirdi Sai Satcharitra.

I started a three-day reading of Sathya Sai Satcharitra that I found it online. I even wrote a letter to Sathya Sai and Lord Rama to give me a job where I would be able to have a good reputation from the company as I expect the organization to be big and famous and where employees are getting big perks.

Meanwhile, I also went to my aunt's family priest to check my horoscope for a job and he gave me a mantra for Padmawtee Devi (an incarnation of Laxmi) as follows:

Om Namo Bhagwate Padma Padmavati Om Hrim Om Shreem Pourvaya (I should turn east while saying this line and exhale air through the mouth)
Dakshinayan (turn in the south direction and exhale air through the mouth)
Pastimaaya (turn west and exhale air through the mouth)
Outaraaya (turn north and exhale air through the mouth)
Aaan Pouraya Sarva Jan Vasyam Kuru Kuru Swaahaa (Turn east and exhale air again)

He said the mantra should be chanted 10 times in the morning.

I used to do it in my room in the morning around 10 o'clock.

Around February, I checked again on the Sai website and Baba said that I will have two options. Accept the one that gives more importance to love rather than business consideration.

I got a call from a new small company and went to the interview. It was far from my place. I also got a call from an MNC. I am someone who gets very nervous sometimes in cases like interviews. I went for an interview in a small company and also attended an online interview with the MNC. The MNC required a second interview face to face while the small company told me to join. I did not think twice and thought that I can't bother about any more interviews now and should accept the job from the small company. I rejected the second interview from the MNC and joined the small company.

Unfortunately, I was not doing much there; they expected new recruits to build their marketing department from scratch as they were new. I sometimes had no work. They did not know how to train people. I was left in a corner.

I immediately remembered Baba's message and my Satcharitra reading and my letter. I contacted the MNC and went for an interview. It lasted approximately an hour. I put chits in front of Shirdi Satcharitra before going. Baba said that I would get hired.

I indeed got hired and gave my two week's notice and I was scolded at the small company because I only worked for 3 – 4 weeks there. But later things went fine; they also gave me a gift when I left.

Thinking of Baba, I joined the MNC and thought it was really my mistake to wrongly choose and I could have lost this chance. One week into the job at the MNC, I got the shock of my life.

They did not make arrangements for me, I had no laptop. The manager was like an insane person. I had gone through a lot and was thinking of changing my food habits but the employee there (a male) always looked into my food and passed silly comments. Later even the manager did this to me. I felt very bad and cried at home. The manager does not like people who are introverted. I was nearly five months into the job and I was not trained and was being given work by the manager. She herself did not know how to do it. Later the employee who criticized my food left and his workload came on me. I started doing two people's jobs.

I was very weak at the beginning. I was criticized for being weak. I am an introvert and very quiet. Even the boss didn't like me being an introvert but silence is something that Baba has taught me. He used to say that the silent person may not have friends but he is not involved in gossip and thus avoids unnecessary troubles and it is the first characteristic to be developed. I like being an introvert. It is my nature. But devotees of God always face such difficulties from unconscious people.

I used to complain and express my disappointment at work. Nobody cared. I even reported the manager to the boss and he didn't care. He told me that my boarding was normal and tried to persuade me that everything would be right.

Later I got to know that the MNC had stopped recruiting worldwide due to cost issues and that their budget was reduced. People were also laid off in my first month. Their bonus had been cut off. The HR who worked in another country asked, "On whose approval was the new trainee appointed?" I felt very bad.

Of course, at first, I enjoyed things like free taxis, gatherings in cool places, free gifts from the company, etc. But the shock was unbearable. Moreover, I was in a cycle of negativity and the evil eye. Baba said to me in my meditation.

I'm still in the job, I joined the Mahaparayan group. I did not know how to get rid of the negativity as I am very overwhelmed by the circumstances and Baba said that the maid will solve my issue when I opened a page in the pothi.

I told the janitor at our work about my issues and how blocked I feel and how sad I am. She said to keep faith in Baba and remember Baba to take bath in Saffron every day and wear a necklace of Maa Durga and whichever God I like and to apply Vibhuti on my chest and wash my face with it. I used to appear very gloomy at work, she said. She told me not to spend my money (She did not know but I used to spend my money on astrologers).

She is a certified Reiki master. She may be cleaning toilets and sweeping the office floor but great is her spiritual enlightenment, intuition, and guidance from the angels and fairies. She is really a remarkable woman. I appreciate her so much.

I am getting stronger within as the challenges in this workplace have prepared me to face situations that I would certainly face in the future. Every day I remember Baba. I casually asked an astrologer about my job, she said that I would not stay there and that from September onwards there would be progress in my career. New skills would be learned and it is something that I like. I have read many experiences on this platform that are similar to mine and where people got another job but I feel that I have done enough as I wanted what was not in reality good for me and I am suffering the consequences. I got contacted by smaller companies but I feel Baba will give a sign of a new job as I can't keep changing jobs and face the same issues I am sure that if I don't grow stronger in this MNC, I would struggle later and the challenges here are insane and there is no better place to learn to face them boldly.

It is September and I will wait with patience. I joined the Global Mahaparayan today, a Thursday, a community sharing the same values and not like these people at work. I have started a daily bath in Saffron and my mom just came back from India on Monday bringing with her necklaces from my favorite Gods – Shiv. She also brought a Rudraksha necklace that the priest gave her. I already have Baba's pendant that I wore only once/twice a year. My mom also brought necklaces of Durga. I will wear all the pendants in one necklace. It is Baba Who had said that the lady at work will solve my problem.

Isn't it all a coincidence that my mom brings what I needed the most without knowing?

Thank you for posting this. 
Sai Baba Is Always With Me
Shirdi Sai Devotee Pallavi from India says: Dear Sai Bandhus, I am Pallavi from Bangalore and I am the mother of two kids.

Firstly my Sashtaanga Paadha Namaskaarams to Hetalji who is the reincarnation of Hemadpantji.

This is such a divine platform for me where I get solutions to my every problem, where I get answers to my questions, and which guides me at every step of my life. This is a Modern Satcharitra. I daily ready date-wise and finish my parayan as many of you do. I have several times posted many and many experiences on this site. Today also I want to share a few.

1. My husband was not accepting my parents coming to our place as he doesn't like my father's attitude towards my mom. My dad literally is very, very egoistic and dominates and treats and scolds my mom every second. I was literally crying before Baba that my husband should understand one thing that my father cannot be changed anymore and have to accept and agree to their visit to our place. Baba blessed me and we had pleasant days spent with them for almost two months.

2. My periods were to arrive on time but they did not. I got tensed with reports mentioning that I had an unwanted pregnancy which was also not in a good condition to proceed. But with Baba's grace, I was given proper medication and was tension free from a sudden problem.

3. My daughter joined the school for the first time as she had never been to school in her pre-kgs due to the online classes for two years. I was really scared that she could adjust and study well or communicate well. It was really a great blessing that all her grades were A+ when seen her file at school during PTM. It was my most happy moment.

4. My brother's daughter's first birthday celebrations are arriving and I was quite worried to tell them that I would not join as my elder one has her assessments on the same day. Then to my surprise. they themselves decided not to celebrate this year grandly at the hotel because of some reasons and asked me to come for Dasara holidays directly without any arguments.

You may think these are very small issues that can be handled but for me, without Sai's grace, all these hurdles would have created panic in my life.

Sai, without You I am nothing.

Om Sri Sai Rakshaka Saranam Deva
Om Sri Sai Rakshaka Saranam Deva
Om Sri Sai Rakshaka Saranam Deva
Sai Baba Helped In Getting A Job In Chosen City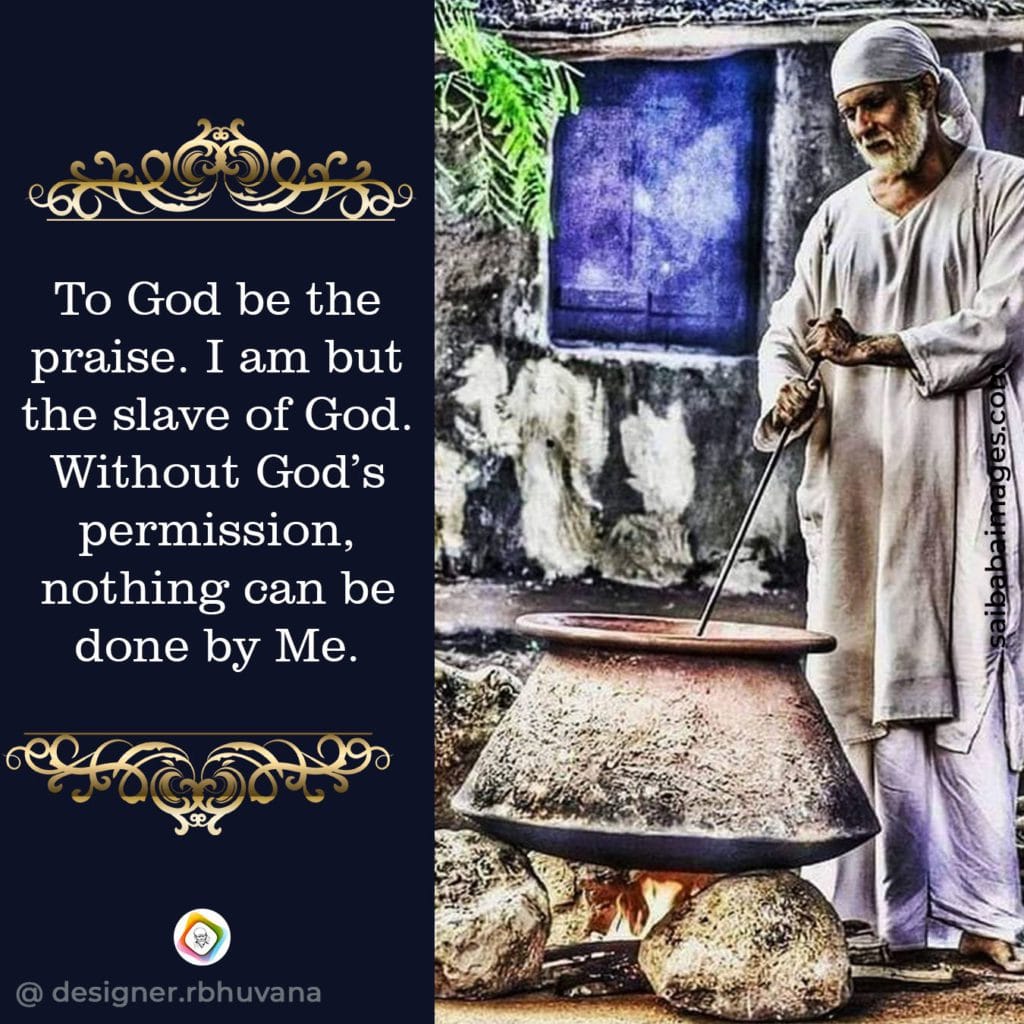 Anonymous Shirdi Sai Devotee from India says: Baba, please forgive me for posting it after 12 long years. It all happened in 2010. This was the time when I got selected to work for an MNC in Chennai. I had no other option than to leave my city as I was jobless for a very long time. Hence with an unsettled mind, I went to Chennai from my hometown. Through Baba's grace, my friend helped me to find a place to stay and I was happy with my new place.
Every day I would think about my family and long for days to be with my family and friends in my hometown. In my company every time my lead would say that we could be deployed anywhere within India and there was no guarantee that it would be the same as our hometown. Every day I would speak to my mother and she would console me to pray to Baba sincerely. The training went on for six months in Chennai and all those days I would sincerely beg Baba to post me in my city. There was a Baba temple near the place where I stayed and every Thursday I used to go there and plead with Baba to post me back in my city. 

The final day came and I was completely restless. I prayed Baba that if I would get deployed in my hometown then I would write the miracles on this blog. Then the miracle happened and our entire team got deployed in my hometown I was in heaven and I cried thanking Baba. I called my mother and told her that I would be back in the city. My mother's voice broke in the call and she cried thanking Baba.

I wholeheartedly believed in Baba and He stood by me. Baba, please always be with me and help me. Love You, Baba!
Miracles Happened In Life With Baba's Blessings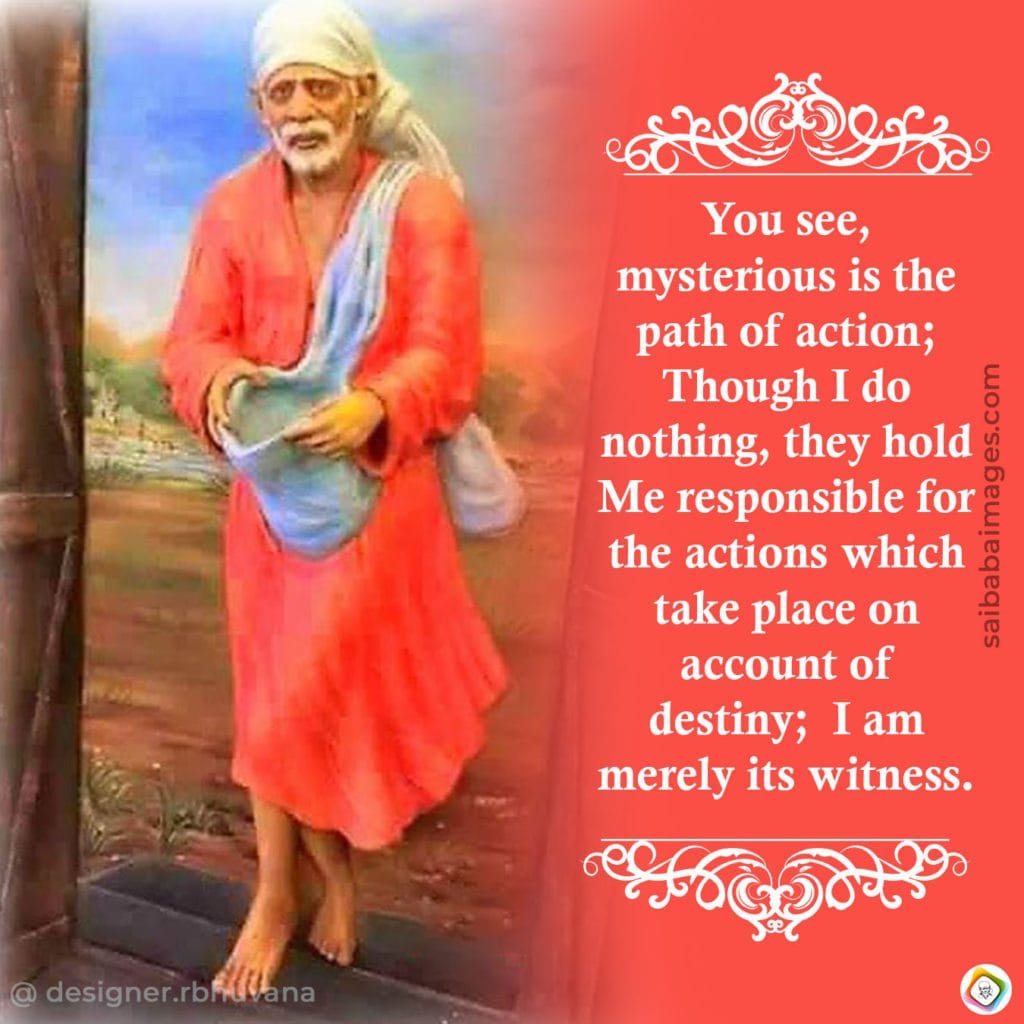 Shirdi Sai Devotee Tejaswi from USA says: Om Sairam, I am part of the Global Mahaparayan group MP-1947N1. Thanks to Baba and this Global Mahaparayan group. My Mahaparayan journey started in June 2019. Since then lots of wonderful things and miracles have happened in my life

Baba has always been a part of my life. I have had a lot of great experiences. Here are a few experiences of mine.

During the peak Covid situation my husband applied for an H1B extension and we were running out of time. We stayed a month without pay. If the visa didn't get approved in a month then we would have to leave the country in the middle of the Covid and there were tons of travel restrictions to India. We were very panicked. Then we both prayed to Baba and I started a week parayan. On the last day, I saw Baba in my dreams, and when I finished the last day parayan we got a message that our visa got approved. We felt like the biggest miracle happened. It was all because of Baba. Then my husband also started reading the parayan.

The second miracle is that I got work permission in the US in the same year. After that, I was struggling to get a job and prayed to Baba to help me. Next Thursday I got a job with a good company.

The next miracle is my work permit extension. I was about to lose my job due to my work permission expiring soon. I was so devastated for months and I tried several ways to extend my visa but nothing worked out. But I had a strong belief that some miracle will happen in the end. To my surprise, I got a visa extension just before some days of expiry. I was overwhelmed with happiness. I have a strong belief that whenever I am struggling Baba is always with me to help.

All these miracles and experiences have only made my love and belief in Sai Baba even stronger. Sai Baba has been a part of our family, always protecting and guiding us.


Sai Baba Blessings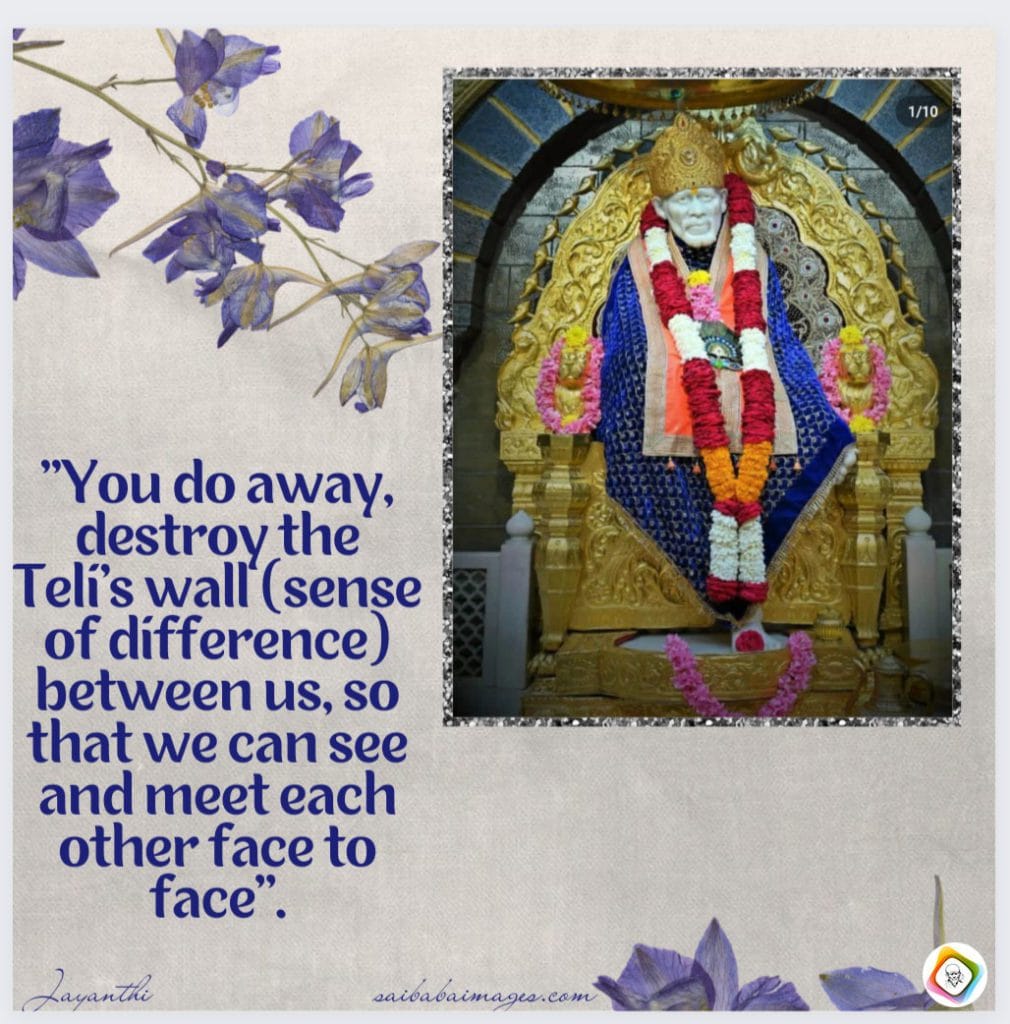 Anonymous Shirdi Sai Devotee from UK says: Om Sai Ram to all my brothers and sisters on this site. I am a devotee from Cambridge, UK.
I just wanted to share that with Baba's blessings I have completed my Nav Guruvar Vrat today. I started this fasting with the intention of professional growth and development along with peace, progress, and prosperity in my (and extended family and friends) life. 
By Baba's grace, I was interviewed for a higher position today. My interview went well though I was very nervous in the beginning. Baba helped me throughout the process. Hopefully, by Baba's will, I shall get this job. The recruiters will make a decision and let me know by next week. Meanwhile, I will stay positive with the thought that Baba has brought me here so He will take me further as well if it's in my interest. 
I would just like to share the rules for 9 Guruvar vrat with those who would like to observe this fast: 
You can start this fast from any Thursday. On your fasting, Thursday, consume a proper meal only once a day or you can fast with only fruits throughout the day. Read Sai vrat katha or a chapter from Satcharitra, and offer Naivedya, flowers, and essence to Sai Baba. Sing aarti, bhajan of your liking in front of Sai Baba. On your 9 or final Thursday do udyapan by feeding poor, homeless people and distributing vrat book to 5, 11 or 21 people as per your capacity. Follow the link below for vrat book:
https://www.shirdisaibababooks.com/sai-nav-guruvar-vrat/
May Baba bless you all and fulfill all your wishes. 
Global Mahaparayan Experience – Blessed With News Of Pregnancy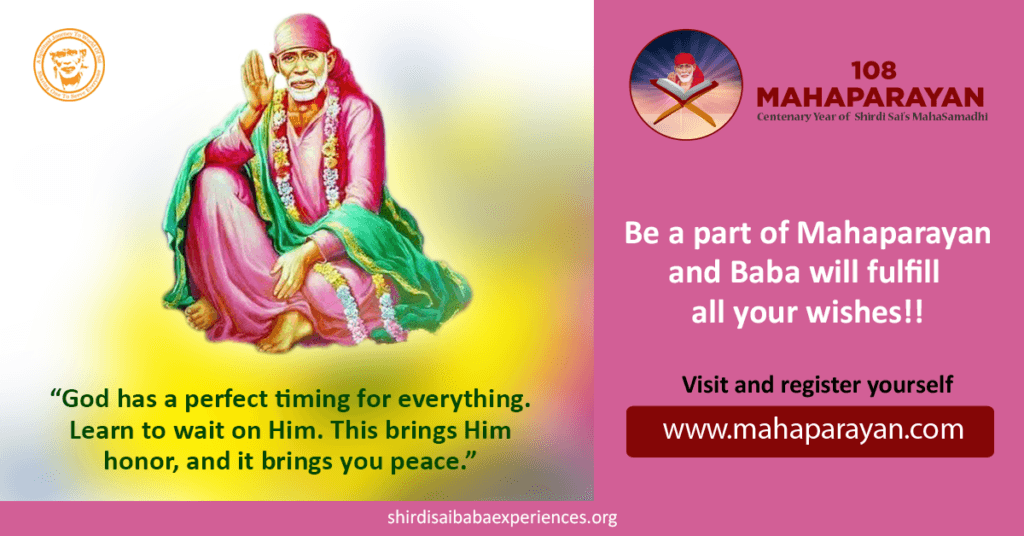 Anonymous Shirdi Sai Devotee from India says: Om Sai Ram. I am a Sai devotee and connected to Baba since 2013. I consider myself extremely lucky to be part of Mahaparayan since 18th June 2020. I am from the MP-10294N1 group. After joining Mahaparayan I have experienced so many miracles of Baba but today I would like to share one of the big miracles with you.
I was trying to conceive a baby for more than five years. I tried my advanced treatments like one failed IVF and two failed IUI. I just lose hope of whether I would be able to conceive naturally or not. One day one of my relatives told me about the Saptah Parayan and to eagerly start doing Saptah parayan with Akhand Jyoti. Just after finishing the Saptah parayan Baba called us to Shirdi and is totally sudden and unbelievable plan. Our whole family went to Shirdi and that was a wonderful experience for all of us. When we came from there I just thought now this month I will definitely get pregnant naturally. Baba will definitely fulfill our wish this time. We went there in December 2020, but again all are in vain do not lose hope and Faith. Then after a few months, I started doing Sai Nav Vrat. But again this was not our time. I tried many treatments, changed doctors, and had medicines, but nothing helped me. I had numerous miracles from Baba from time to time. I knew Baba never gave up on me and my faith in Him. My faith and patience increased tremendously.
After six months of Parayan in the month of December, I received a beautiful gift From Baba that I conceived naturally after six years. Even I can't believe that it finally happened without any treatment. This would be by Baba's grace only. I regularly apply Udi on my stomach with full faith that Baba's Udi will definitely work wonders. It's Baba's gift of patience that I had for Him. I feel so blessed that Baba fulfilled our wish. we both are very happy after so long wait finally we going to be parents soon.
Have faith in Sai abundantly. Baba's timings are always perfect if he keeps on you waiting for something that means he makes a better plan for you. always keep faith and patience in Baba. He will definitely hear everyone prays and answers them too.
Sabka Malik Ek
Jai Sai Ram
Mp-10294n1 (Green House)
---
More from SaiYugNetwork.com
© Shirdi Sai Baba Devotees.com – Member of SaiYugNetwork.com