Sai Baba Helping The Speedy Recovery Of Sister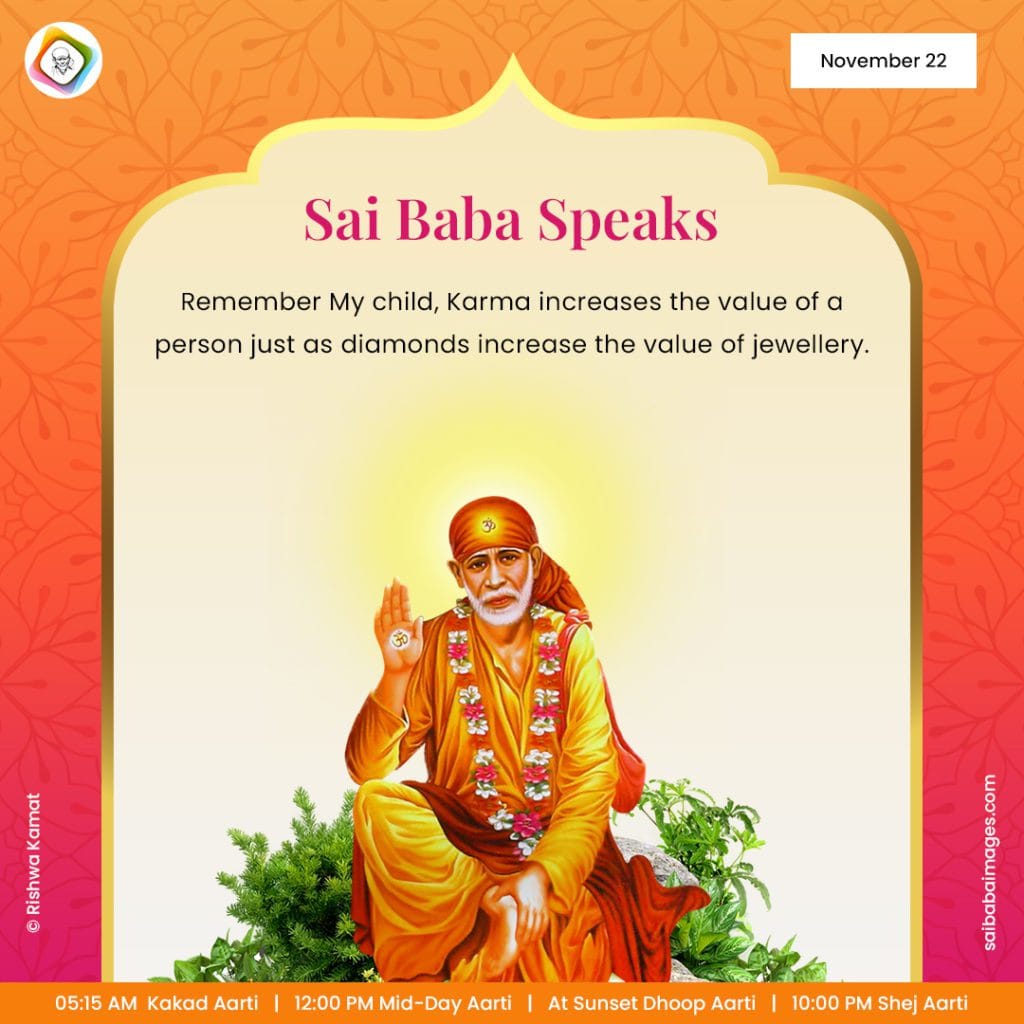 Shirdi Sai Devotee Rohit Setia from the USA says: I am Sai Baba's child living in the USA.
Om Shri Ganeshaya Namah!
Om Shri Sarawatye Devaye Namah!
Jai Sai!
Jai Shri Sripada Srivallabha!
Jai Shri Gurudev Dutta!
Jai Guruji!

Thanks to Baba for taking me into His fold and holding my hand. Baba is a compassionate mother with the love of millions of mothers who is just to each kid, guiding each one on their individual journey to merge with the Infinite. Let Baba You be the Doer and use me as merely an instrument to share Your Leelas. (The saints inspire the work, and the devotee becomes only an indirect cause or instrument to achieve the end. – Chapter 2).

Before starting I would like to express my gratitude to Sri Hetal Ji, Sri Pooja Ji, and all volunteers associated with the Sai Yug Network team and the Global Mahaparayan, VSP, and Naam Jaap teams. Their hard work has enabled many to get a taste of the nectar of Sai Bhakti.

With Baba's grace, this post is about experiences of Baba's infinite mercy. My cousin is Baba's devotee. She had a medical situation in the past (4-5 years back) which resulted in her hospitalization for treatment. With Baba's grace, that situation was resolved in a few weeks and she recovered. Recently around August 11' 2022 – Rakhi (Raksha Bandhan) festival day, she had a recurrence of the same medical situation and this time it was worse. She had infections in various parts of her body, swollen knees, and legs. Doctors in the city were not able to diagnose the exact root cause. Every other day her WBC counts fluctuate high and low, which is an indication of the body fighting the infection. Other tests were also behaving in a similar fashion. Doctors tried various high doses of antibiotics in the form of injections but the treatment was not working as desired.
Even the doctors who treated her last time tried similar treatment, but we were not seeing any improvement. Her situation was really bad and she had to deal with a lot of pain. Living far from my family in a different country, I was sad to see the whole situation and was unable to even be there. I requested Baba to help my sister. My other family members were also praying for her speedy recovery. Almost two weeks passed by, and there was still not much improvement to be seen.

As I have read many experiences posted by devotees on the holy blogs of Shirdi Sai Baba Devotees and Global Mahaparayan where devotees promised to post on the blog and miraculously they got help from Baba, so I also prayed to Baba that I would share the experience as gratitude when my sister recovers soon.

Within a couple of days, my family took my sister to a different city (Jaipur) and some tests were done. With Baba's grace, all test results were good and the doctors were able to identify the issue this time. Within a week, my sister was feeling much better and showed a speedy recovery. Now she is doing much better. Thanks, Baba for saving my sister and blessing her with good health.

I had a desire that my sister also get Baba's blessings in the form of Baba's Shri Sai Satcharitra and Sri Udi Mai, as my sister didn't have the holy book. With Baba's grace, I was able to get the Holy book from Sri Shirdi Sai Baba Sansthan. The post contained only Shri Sai Satcharitra but there was no Sri Udi Mai packet.
For a totally different reason, with Baba's blessings I ordered a few more books (especially Sri Shirdi Che Sai Baba) from the Shirdi Sai Baba Devotees Channel team store – https://www.houseofsai.com/ Surprisingly they sent Sri Udi Mai packets and also sent me Sri Rama Vijaya Book in English which was unexpected. In this way, Baba also gave Sri Udi Mai to my sister. My father wrapped the holy book Shri Sai Satcharitra in a beautiful red cloth which was sent by Sadguru Manik Prabhu Sansthan (https://manikprabhu.org/) in the prasad. In this way, my sister also got blessings from Samarth Sadguru Shri Sai Baba and Sadguru Manik Prabhu Maharaj.

Thanks, Baba for Your infinite mercy and grace. You are our sole refuge. Thanks to Sai Yug Network and Global Mahaparayan teams.

Love You, Deva. Jai Sai Samarth!
Sai Baba Blessed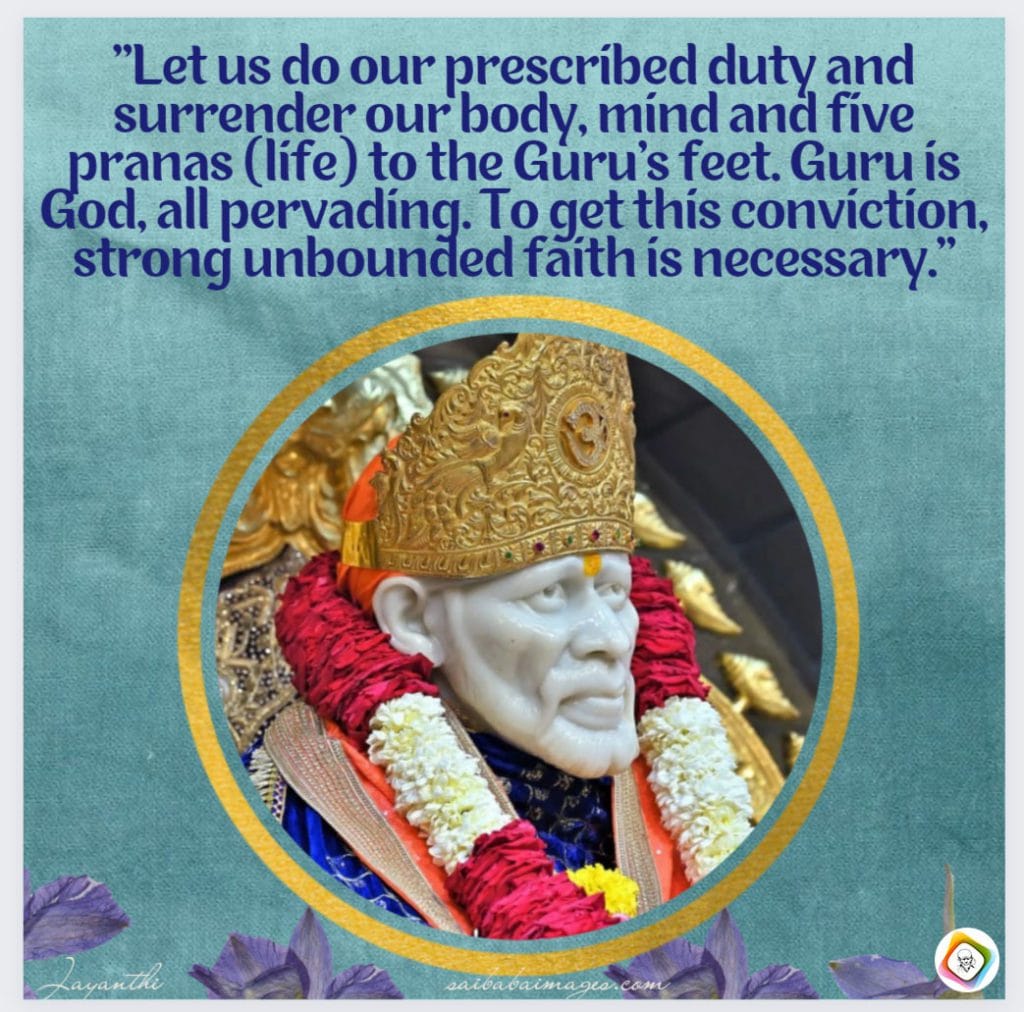 Anonymous Shirdi Sai Devotee from USA says: Sairam Hetalji and team. Thank you very much for providing this opportunity to read and share devotee experiences. I am a small devotee of Baba since I was 8 years old and have numerous experiences. I would like to share two of my most recent experiences here.
In 2018 December I became pregnant unexpectedly. I say unexpectedly because I have infertility issues and conceived two of my previous kids with the help of medication. I was on a vacation in India (we live in the USA) when I came to know that I was expecting. Everyone at home was unhappy and I felt really sad about everyone's reaction. It was as if I had committed a crime by conceiving. Anyways, I lost that baby in my fifth month even though I begged Baba to keep my baby safe.
After I lost the baby, there was a void in me and I yearned to be pregnant again but my husband was totally against it as we already have two boys (10 and 5 yrs old). I don't keep good health so he did not want extra stress on me. I tried my best to convince him but then after 9 months, I gave up as it was impacting our family life. In March 2020 (I lost my baby in March 2019), I got a dream where I was snatching away a baby girl from Baba and telling him that this should be a healthy baby in all aspects. When I got up in the morning, I told my husband about this dream as I had already made peace with not going for another baby and left the matter there.
In May 2020, I started getting the feeling of frequent urination. I thought my sugars were not doing so well (even though I was exercising and trying my best to eat healthily) and I had not got my periods for the past 2 and a half months. This is normal for me as I don't get regular periods due to my PCOS problems. But then I was joking with my husband about what if I am preggy and he took me seriously and asked me to test. I said I don't feel pregnant and I don't want to test but he was adamant. When we tested we found out that we were pregnant. We were shocked and worried since I did not have a pleasant experience last time. Anyways to cut the story short, the pregnancy went smoothly and I gave birth to a healthy baby girl in December 2020. I was very happy as my husband always wanted a baby girl and his wish was fulfilled. Baba blessed us with a healthy baby girl as promised in my dream.
Now coming to my second experience, as soon as I found out that I was pregnant, I had another dream where an uncle was standing. He was very sad and when I enquired regarding the reason for his sadness, he said that he had lost his daughter during delivery. I was startled and got up from sleep as I knew Baba was warning me about something. I begged Baba to keep me safe as I want to be there for my kids, to take care of them until they are settled in life. I know this is a selfish ask but I really want to see my kids happily settled in life, as my father never got to see our happy days. He passed away when we were in the worst phase of our lives. Now we are happy and settled but he is not there to see all this. I was not sure if Baba heard my prayer but during my delivery, my BP suddenly went very high and I had post-delivery complications.
I went home the second day after my delivery only to come back the next day to emergency with severe water retention and high BP. I was admitted to the hospital and for the next eight days, I was there. Eight days felt like ages as I was locked in a room due to Covid 19 pandemic (but the saving grace was that they allowed my mom and baby to stay with me). During the hospital stay, I almost lost my faith in Baba as no medication was working and my situation was not good. But Baba never left me and I told Baba that I will share my experience if I am discharged from the hospital and can go back to my family. I am back home and doing much better now. I know I took some time to post my experience, Baba. Please forgive me for all my mistakes and please always keep your blessing hands on me and my family. Please help everyone that needs or is seeking your help. Protect and keep everyone safe from Covid 19. There is nothing impossible for you Baba. You made me fertile at this age and blessed me with a beautiful healthy baby girl. Shat Koti Pranam Swami, Om Sai Rakshak Sharnam Deva, Om Sai Arogya Kshemadaya Namaha.
Thanks,
Swarna
Sai Baba's Blessing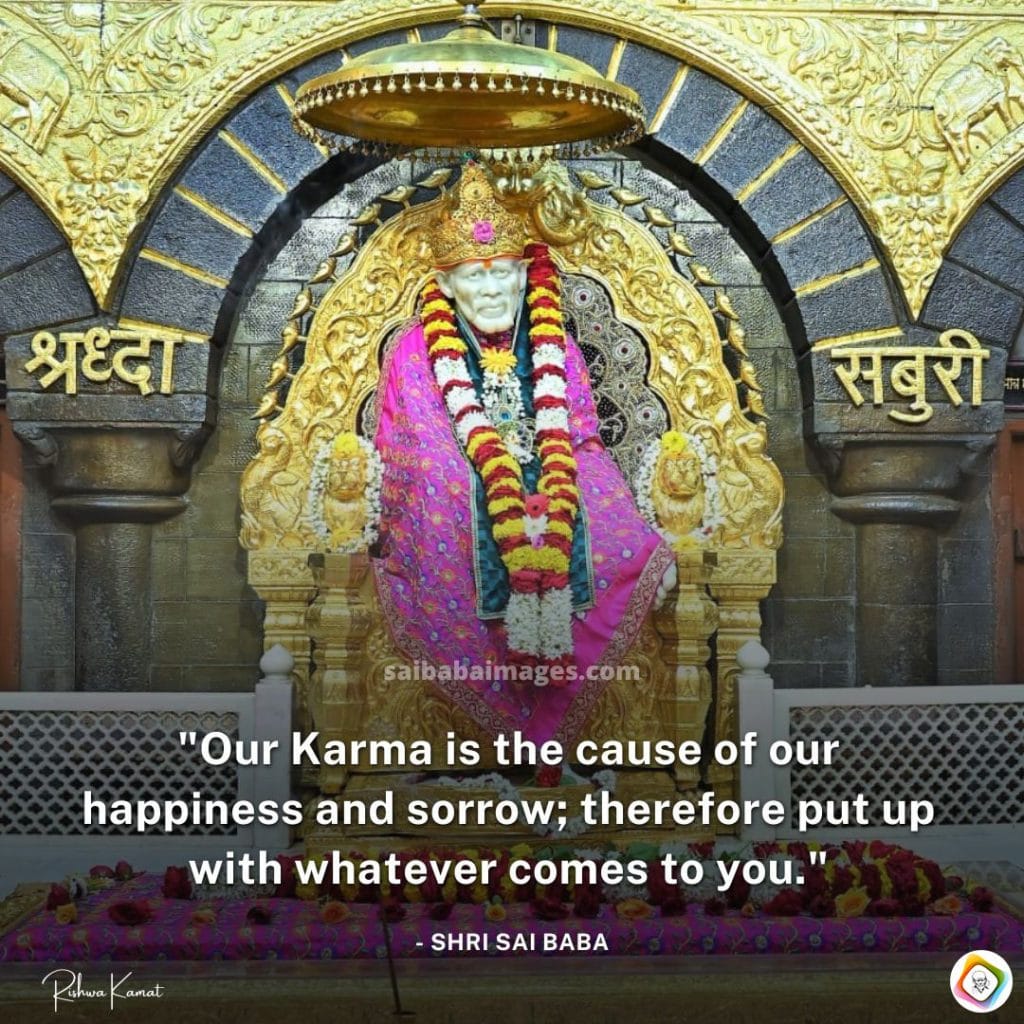 Anonymous Shirdi Sai Devotee from India says: Om Sai Ram. Shree Ganesha Namaha. Thank You Hetal mam and team for providing us with this beautiful site. Thank You Baba for Your all blessings on me and my family. Please always keep Your blessing hand on my family and Your all devotees. Pranam to all Sai devotees. Here I am sharing a few of Baba's blessings that I have experienced in the last few days.
Exp 1: Baba protected our Cat. Our cat has given birth to three babies and was completely unwell. After two days all her babies died and she was also unwell and sleeping in one place only was not eating anything and was hardly moving. I prayed to Baba to give her life and make her healthy and that I would share Baba's blessing on this site. Baba showered His blessings and the cat survived. Now almost two months have passed, and she is fine. Baba, sorry for sharing this Leela late. Please forgive me.
Exp 2: Recently by Baba's blessings we bought a new car. I am a new driver. 10 years back by going to driving school I got my driving license but then hardly drove any car. So slowly I started taking the car in hand and got confidence. One day, I took a car and was going out. At one hilly area, the car stopped, and I was trying to start the same by pressing the clutch. It started going behind. I pulled the hand brake and even after that, it started moving back as soon as I tried to start the car by pressing the clutch. Devotees, I don't have words to explain my situation. Thankfully no one was behind me and only two motorcycles were parked at the side which I was unaware of. I don't know when my car went down and touched one bike and somehow at the same time, I left the clutch and the car stopped. Same time I got down to see the situation and thanked Baba's heart fully for stopping the car at the right moment. Then I called my one friend and removed the bike and parked it aside. My friend came and the issue got resolved.
Baba, if something had happened on that day, I don't know what would have been the consequences, but You came to my help and saved me one more time from the dire situation. Thank You Baba and never ever leave my hand. I am Your child only.
Exp 3 : By Baba's blessing our Ganesh festival went very well. Actually, we went to our uncle's place for Ganesh, and recently we were not in contact, so I was doubtful about how the festival would go. So I prayed to Baba to take care of everything and that I would share the same here on this site.
Exp 4 : Baba helped me with office work. An important activity that was not getting completed for 4 to 5 days but after praying to Baba that I would share His blessings here the same got completed within 2 days. No words to explain Baba's blessings. Thank you, thank You, Baba.
Baba, You know everything. Please bless my friend and Your daughter to get married. Please shower Your blessings on her, Baba. I am praying to You wholeheartedly. Please, please Baba resolves all her issues and gives her happiness. Devotees, please pray for my friend. Forgive me Baba for my mistakes and bless me. Om Sai Rakshak Sharanam Deva. Om Sainathaya Namaha.
Sai Baba Cured Son's Fever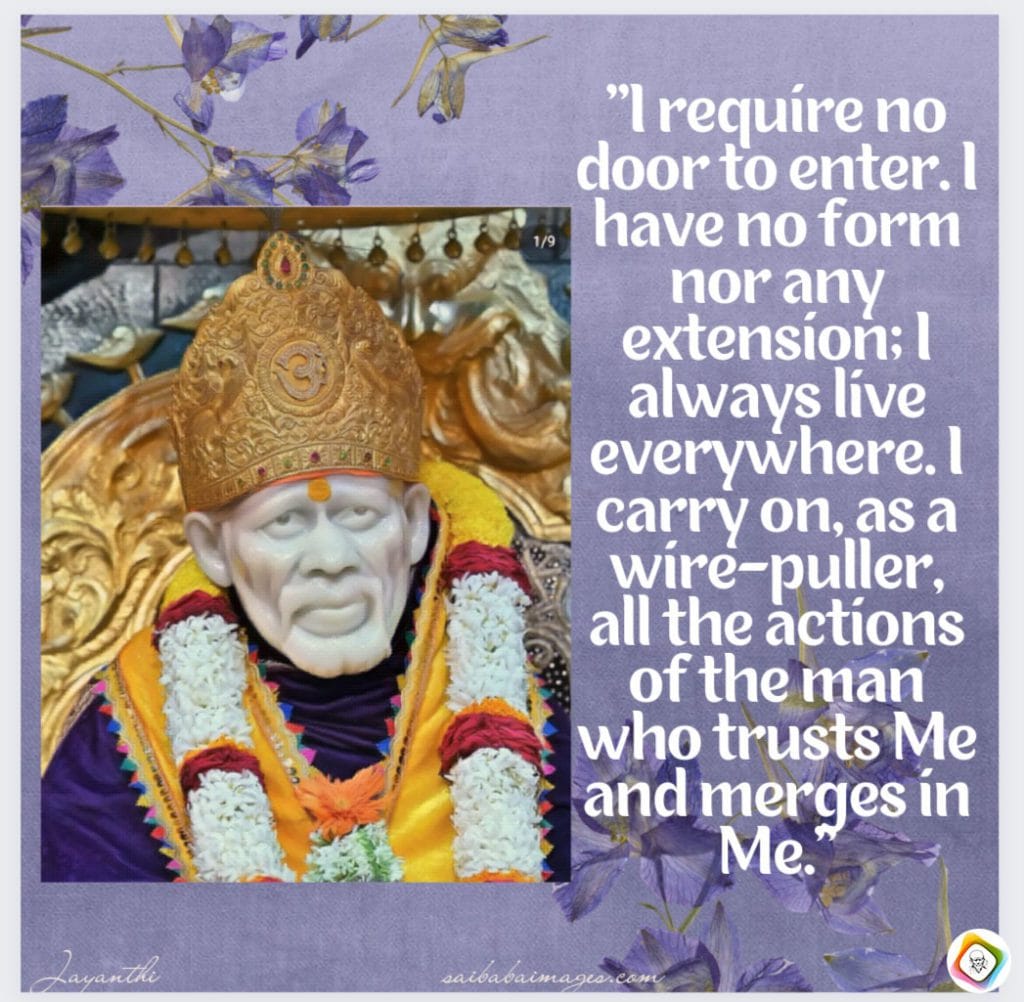 Anonymous Shirdi Sai Devotee from India says: I have been a devotee of Baba for the past 10 years.
Thanks, Hetalji for maintaining such a good platform to share our experiences.
Coming to the experience, recently we went to our sister's home where there were so many mosquitoes. We went for one of our family member's engagements.
The next night my sister came from the office with a sneezing nose and headache. The next morning it was heavy and also had a fever. She went to the hospital and got cured also. After three days, suddenly one night when I touched my son's hand and legs, they were very hot. I knew that he was suffering from a fever as that was the first symptom that I used to observe for my kid. Immediately the next morning we went to the hospital. They gave five days of antibiotics and tonics.
Even though we were giving him antibiotics still every night he was suffering from a fever. We thought that it would go on the fifth day. We reached our hometown and visited the hospital and did all the tests. The Dengue test came positive. I was literally worried about my two years and two months old kid. When they were injecting needles into my kid's hand, he cried like anything. I literally cried after seeing that. We admitted my kid to the hospital and we had to stay there for three days. When we entered the room, I was praying to Baba that there should be some Baba image so that I will be happy that Baba is with me and nothing will happen to my kid. There was no Baba image in the room. I was disappointed a little bit but surprisingly I saw Baba's image on the wall which was beside the room. I was so happy and I was shocked by seeing Baba's image.
After three days we got discharged from the hospital and my kid was cured completely of dengue. As I vowed I am sharing this experience on this website, Baba. Till now I have experienced so many miracles in my life. I have shared so many on this site. Thanks, Baba for everything in my life. I can't imagine my life without Baba because I have been in such situations and life has changed drastically after Baba came into my life.
Baba, You know we have planned to visit Shirdi this month (21st September). Everything is booked. Please make the trip and make us have Your darshan and blessings. After marriage, this would be the first time that we would be visiting Shirdi along with my husband, kid, and dad. I am a little bit worried about periods. Baba, please take care of my periods and they should not come at that time.
Ananthakoti Bramhandanayaka Rajadi Raja Yogiraja Prabrahma Sri Satchitanandha Sadguru Sainath Maharaj ki Jai! Om Sai Ram!
Sai Baba Blessed Devotee With Daughter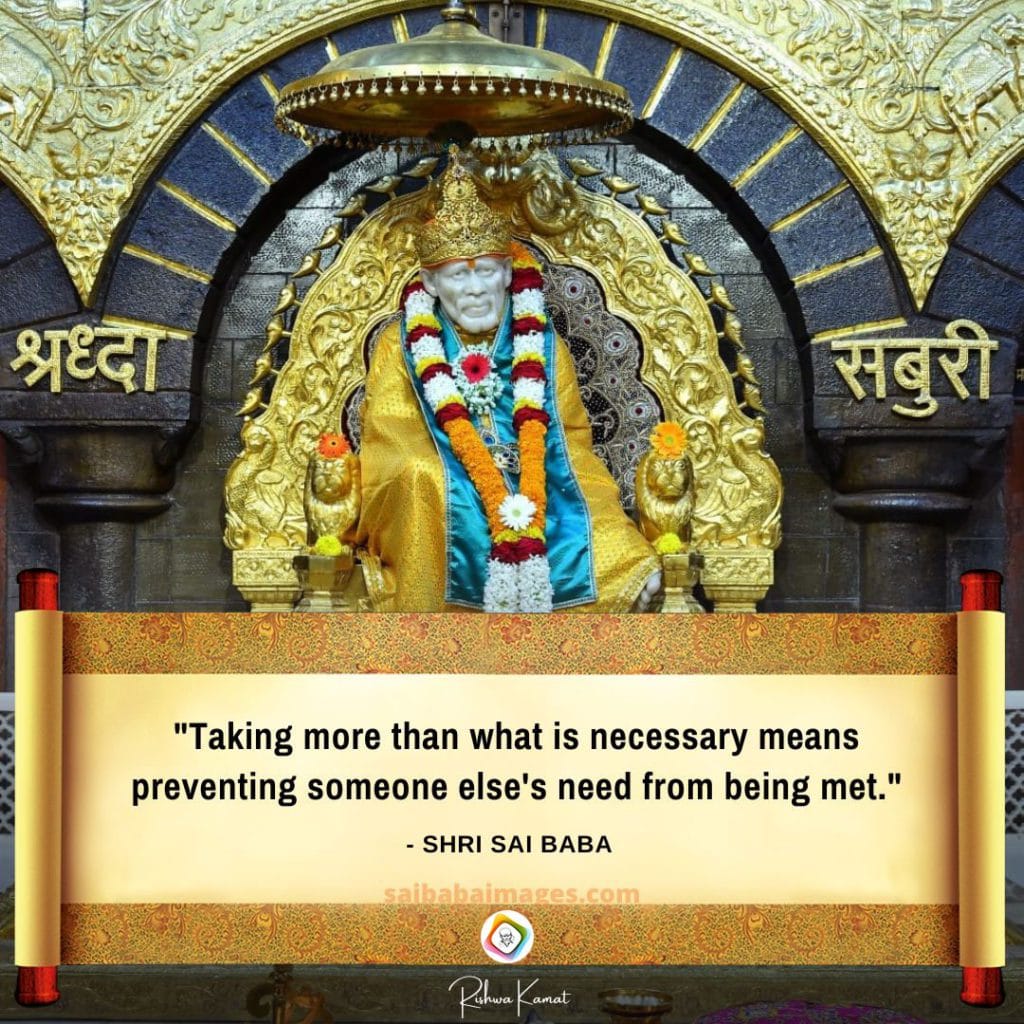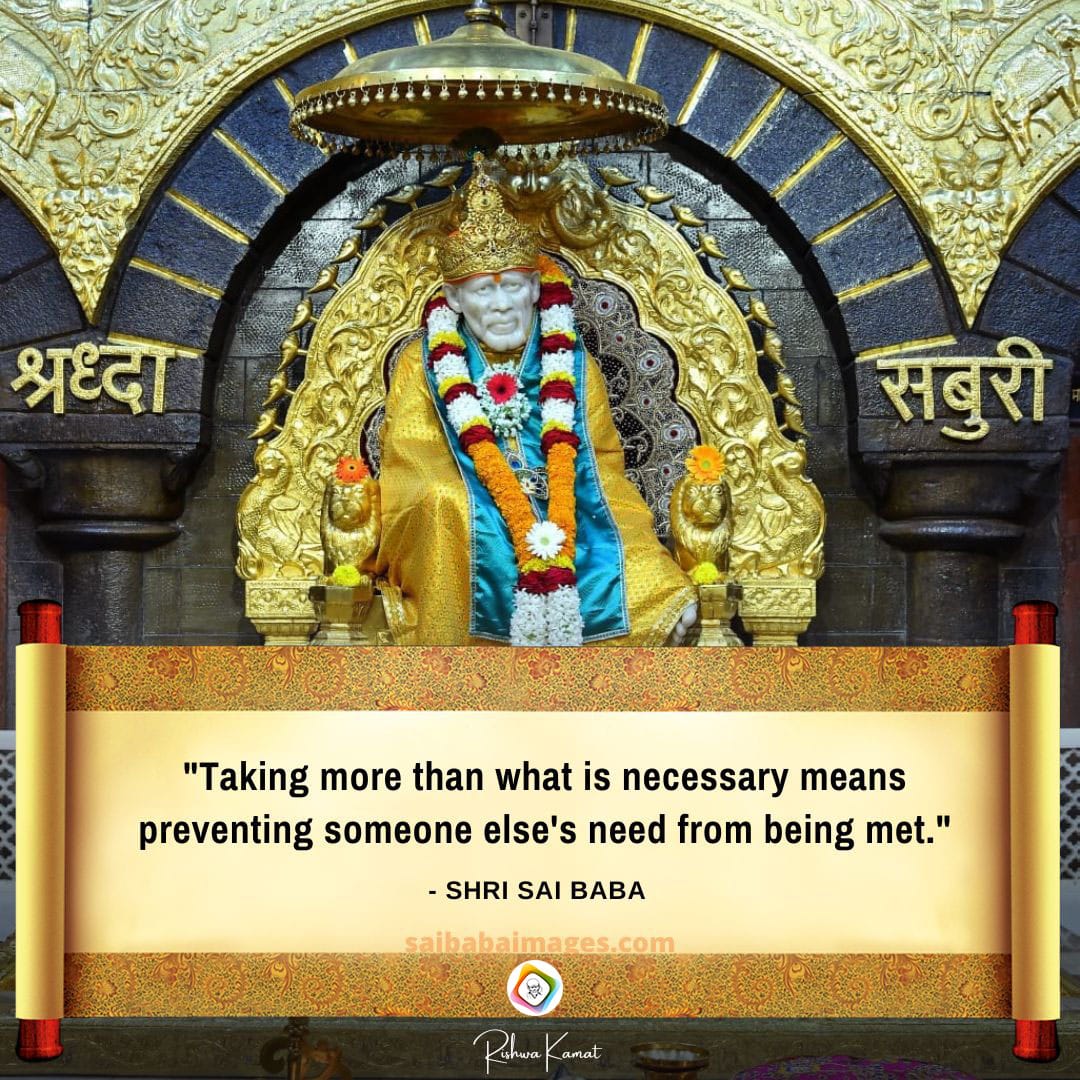 Anonymous Shirdi Sai Devotee from USA says: Hi I am a devotee of Baba since 2017. He pulled me with a string in the year 2017.
Baba has been my guide since 2017. I used to go to Baba's temple in my childhood days like when I was 2 to 3 years old. My mother told me that my aunt took me to Sai's temple in childhood and made me pray in front of Him for my father's job. However, my father got his job in my childhood after a lot of struggles it seems. After that, we moved to another place and Sai was not prayed/worshipped much at my home.
I got married in 2013 and was not able to conceive a kid after one year of marriage. Tried a lot of medicines, and treatments but nothing worked and in 2016 I came to know that I had grade three endometriosis. My troubles increased to peaks in my personal life and emotionally I became vulnerable. I used to get severe stomach pain during and between periods. Tried advanced treatments in India and all failed. Meanwhile, my stomach was so severe that I used to shiver in pain and felt that death is better. My husband got an on-site opportunity at the end of 2016 and we moved to the USA. In the USA also used to get severe pain. Once it was so terrible that my husband had to go to India. I went to my parent's place and always used to read Satcharitra. Later my husband also moved back to India due to my issue. After six months he again got an opportunity and I told him to go to the USA and that I would take care here as my parents were there. I went to a famous gynecologist and told him about my problem in 2018. He said he would do a laparoscopy. After surgery, the doctor told my mom that I suffered a lot when he looked inside my body and I was given a new life after surgery. Thanks to Baba, after surgery I recovered and went to the USA to be with my husband. The doctor advised me that I might get pregnant in six months but by the end of one year in July 2019, I conceived my daughter in the USA and she was born in India in 2020. Meanwhile, I used to perform a lot of pujas for the kid. The last one was Sai Nav Guruvar vrat before conceiving. After the 9th week, Baba came into my dream and gave me a kid and blessed me and the same kid came into my womb. I didn't get a period after that. She was a miracle and a blessing in my life.
Thank You so much, Baba. Right now I am facing new problems. Please give me strength, Baba. My karma is still not over, Baba. Please give me strength to save my daughter from evil eyes and raise her with confidence in this world, Baba. She is Your blessing. Thank You so much, Baba. Sorry for posting so late, Baba. I joined the Global Mahaparayan group and started seeing some changes these days.
Sai Baba Will Eventually Solve All Problems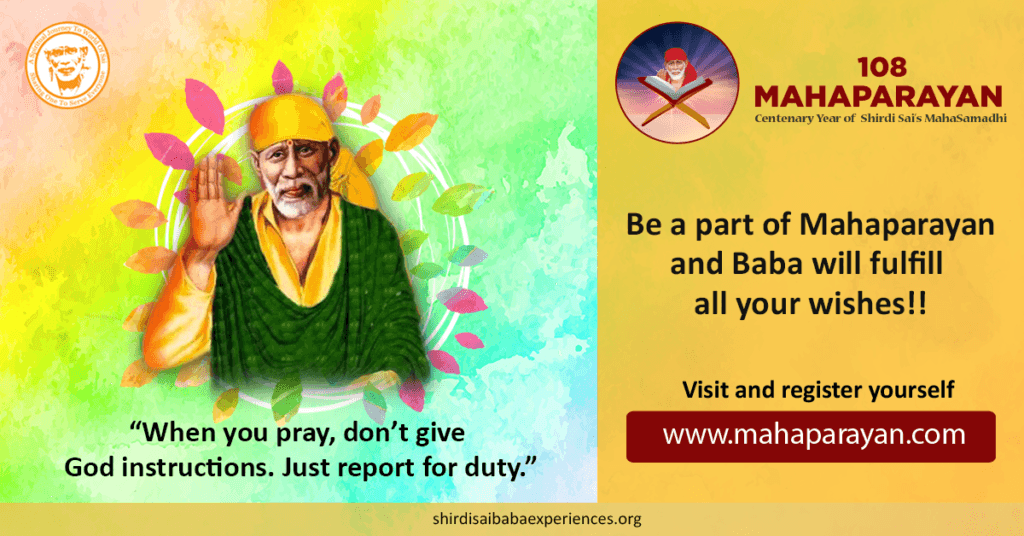 Anonymous Shirdi Sai Devotee from Australia says: Sai Nath Maharaj ki Jai! I am a little devotee from Australia and wish to be anonymous. Thank you to those who are maintaining this website. It is truly reassuring to read everyone's experiences especially when you have no one to look around and share your feelings.
I listen to a lot of songs and music is life for me but last year I went down to the bad track of completely avoiding devotional songs and started listening to only cinematic songs. Even then my Sai pulled me out from drowning in bad habits and I slowly started to experience His miracles. I started listening specifically to His songs and took the Nav Guruvar Vrat with immense faith.

At the start of this year, I found that all of a sudden one of my ears was blocked. I had muffled hearing but the other ear was fine. I prayed to Sai that it should be gone and it did go away within a month.

Recently two months ago, I got the muffled hearing again. This time it seemed severe and the doctor said that I would have to do some clearing and if it got worse then surgery would be needed. Before the process of clearing, I took some Udi and rubbed it in the muffled ear. While the process of the clearing was happening, I prayed to Sai that everything should finish by then because I didn't want to have surgery. Sai cleared all my health problems.

O Sai, my heart aches and I am crying daily as I cannot share the pain of memories of M. A. P. and the worry of separation and love. Show me a way, Baba. Please, Baba, I have left everything to You! Just like You blessed me that my desires will be fulfilled, I pray to You that everything should work out in the end. I only have hope and faith in You Sai.

Ananth Koti Brahmand Nayak, Rajadhi Raj Yogi Raj, Parabrahma Sri Sacchidhanand SatGuru Sai Nath Maharaj ki Jai!
Om Shridi Vasya Vidhame Sachitandaya Dhimahi Tano Sai Prachodayath
---
More from SaiYugNetwork.com
© Shirdi Sai Baba Devotees.com – Member of SaiYugNetwork.com