Sai Baba Saved Devotee's Husband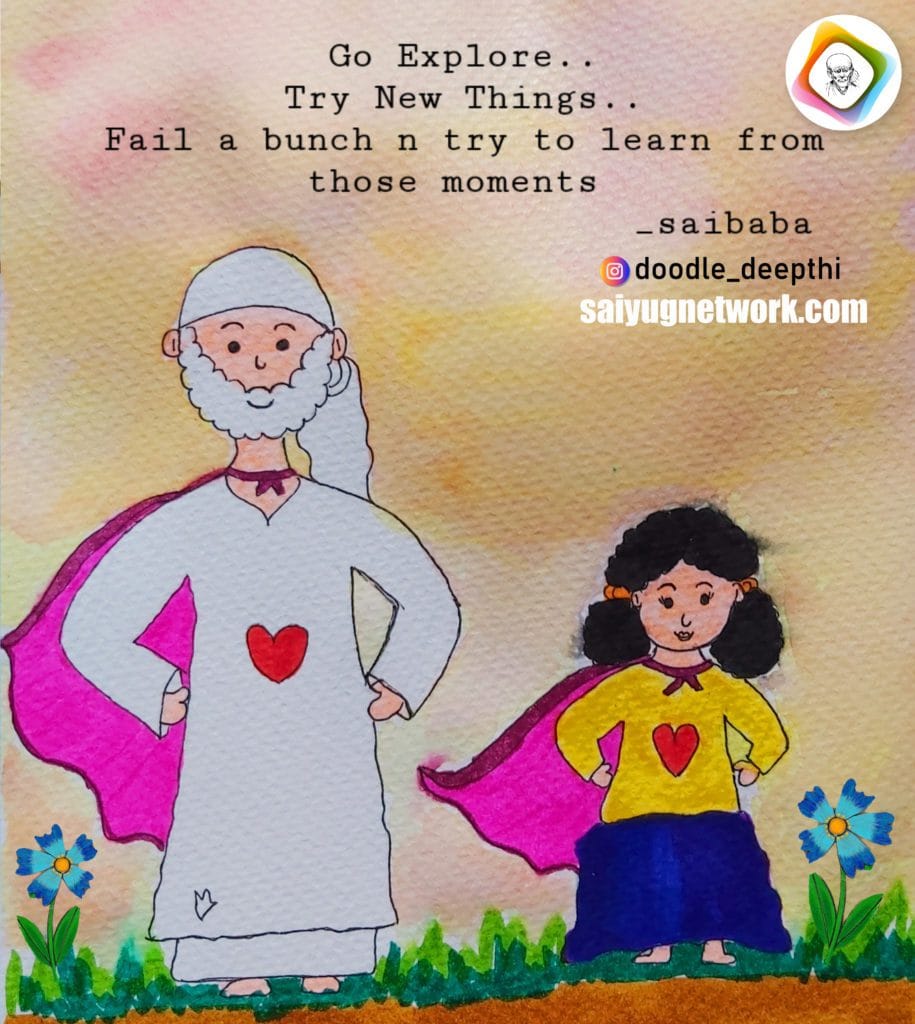 Anonymous Shirdi Sai Devotee from India says: I have been a devotee of Shri Sai Baba for the past few years. I have experienced His blessings in my life.
March 26, 2021 my husband planned to take Covid vaccine. I was in total confusion and fear of vaccines because of so many negatives and side effects of taking vaccines. But my husband was so strong in taking vaccines. I prayed to Sai that if there are no side effects or illnesses experienced by my husband then definitely I shall write my successful experience to the world through a good site.
My God made him better. Later I searched sites to share my experience but I couldn't find any. I totally forgot about it. A week later we all turned Covid positive. Again I prayed to Sai for safe and speedy recovery. He blessed us. We all recovered. Again I forgot to share.
Last week without informing me, my husband took a second dosage. Later he informed me. I was shocked. I didn't know what to do. I was scared because so much negative information happened to my relatives. I didn't show anything to my husband. Instead this time I prayed and promised Him that if he recovered without any side effects then definitely I will publish my experience. As humans we forget blessings after we receive them.
After five days of vaccines we went out to purchase household things. After reaching home, my husband felt pain in his back. I applied ointment and gave a good massage. Nothing worked; he felt irritated and tried to sleep at night. I was worried and confused, kept asking where and which place he felt pain. He showed me some place around the middle lower back and he wanted to take antibiotics only. As he got vaccinated, he should not take any painkillers and I gave tablet in the name of Sai. I prayed, prayed and prayed the whole night and I wasn't aware when I slept.
In the morning I saw my husband was sleeping comfortably. I was eager to ask him how he felt. He replied that he was perfectly good. I thanked Baba wholeheartedly and promised Him this time I will surely post this experience without fail. It is He Who reminded me of my promise motivating me to keep my promise as said.
Sairam! Sai Deva this is one of my experiences. I have more to share. He saved me and my family and He is always there for us. My God (just now) when I am writing this post, I got an official mail from a person named Sairam. Tears rolling from eyes, I took it as His blessings for the post. Jai Sairam. Om Sai Sri Sai Jai Sai. Jai Jai Sairam!
Baba Helped To Pass The Exam
Anonymous Shirdi Sai Devotee from the USA says: I would like to remain anonymous. I currently live in the USA.
Dear Hetalji, you are indeed a blessed soul of Sai Baba and thank you for creating and maintaining this wonderful blog.
Coming to my experience, I have been struggling to go through this test for a very long time due to lack of confidence and fear but finally I gave the test. I was not very confident about passing the exam but Baba made this miracle happen and I passed. The result was announced on my birthday and I thought I would fail but Sai gave me a wonderful birthday gift. I owe this life to Sai, my marriage, kid and my career too.
I also pray to Sai to help a kid with spinal muscular problems (have seen this kid keto donations) for money. The injection cost is 16 crores. It's really heartbreaking to see the kid and his parents, Baba. Sai Deva please take care of everyone in this world.
Miracles Of Baba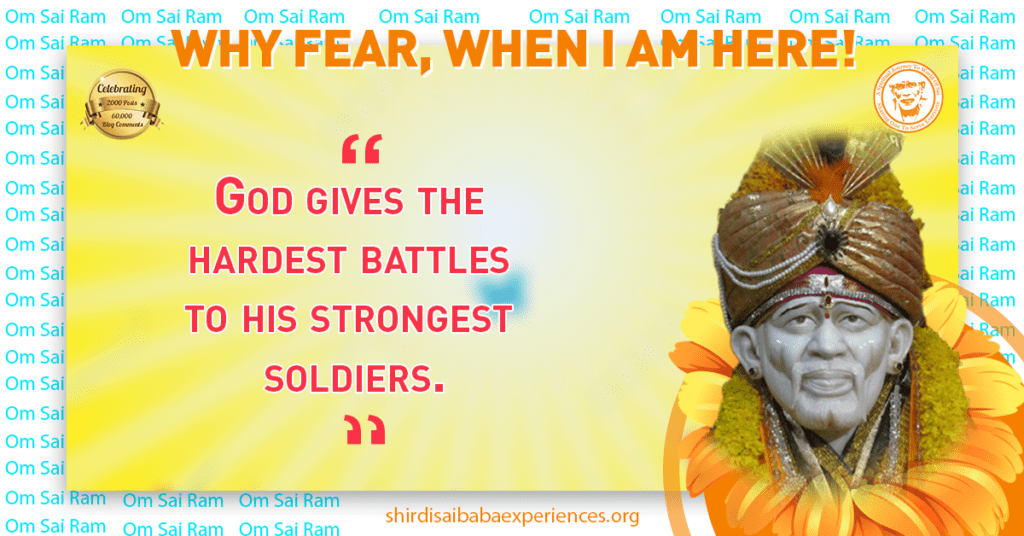 Anonymous Shirdi Sai Devotee from India says: I have been a small devotee of Baba since 2015. Thank You Baba for always being by my side. I love You and You are the most loving and forgiving God that I have known. You are my saviour and my only hope. I am blessed to have You in my life. Please Baba always be with me and my family.
This experience is about how I was in an argument and an unpleasant dispute and I wanted it to end immediately. Previously these arguments could go up to hours, but today I asked Baba to please stop this from escalating and believe me as I started chanting His name and promised that I would post here if this did not escalate. The issue got resolved immediately.
Thank You Baba for listening to my prayers. Baba You know all that is happening around me. Please help me and my family Baba, if there is peace and happiness in my home I will definitely post here.
Jai Sadguru Sainath Maharaj ki Jai. Baba, please help me post this.
Sai Took Care Of My Son's Well Being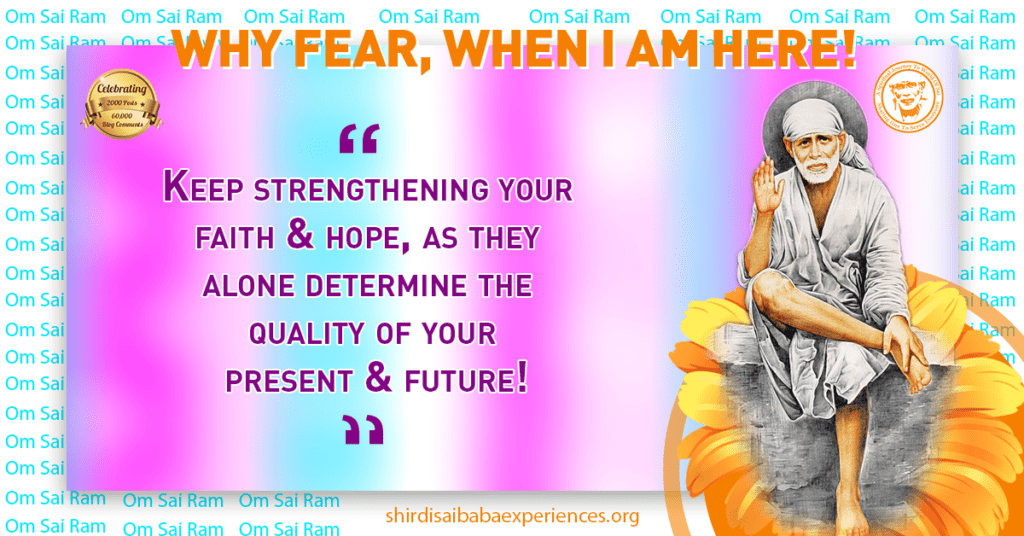 Anonymous Shirdi Sai Devotee from India says: I am a small devotee of Sai. At the outset I thank all who are behind maintaining this platform.

My son, aged 23 years, started behaving irrationally on family related issues. I prayed to Baba to get matters sorted out and He answered my prayers in a few hours only.
My son got sudden vomiting and motions. I panicked thinking this might be due to high blood pressure owing to the matter in discussion. I prayed and promised to Him that I shall mention it in this forum if he was all right. Lo! He was perfect medically. Thanks Baba.

Om Ananthakoti Brahmanada Nayaka Rajadi Raja Yogi Raja Parabhrama Sri Sachidanda Sadguru Sainath Maharaj Ki Jai
Sai Baba's Miracles
Shirdi Sai Devotee Sowmya from India says: I am Sowmya from Hyderabad. Om Sairam Raksha Tandri. I have posted my previous experiences. Baba helped me and my family in many aspects of our lives. He saved my baby.
One day he suffered with severe stomach pain but with strong devotion and faith I applied Udi and gave him Udi water. Within a fraction of time he became normal and active.

Please Baba, You have helped me a lot in my life and career. With Your blessings I got a good offer in an MNC but why Baba You are testing me like this without releasing an offer letter. Please Baba if anything wrong I have done forgive me. Please Baba, You only join me in the MNC in which You gave me a job. Please Baba Nuvve Raksha Tandri.
Thank You Baba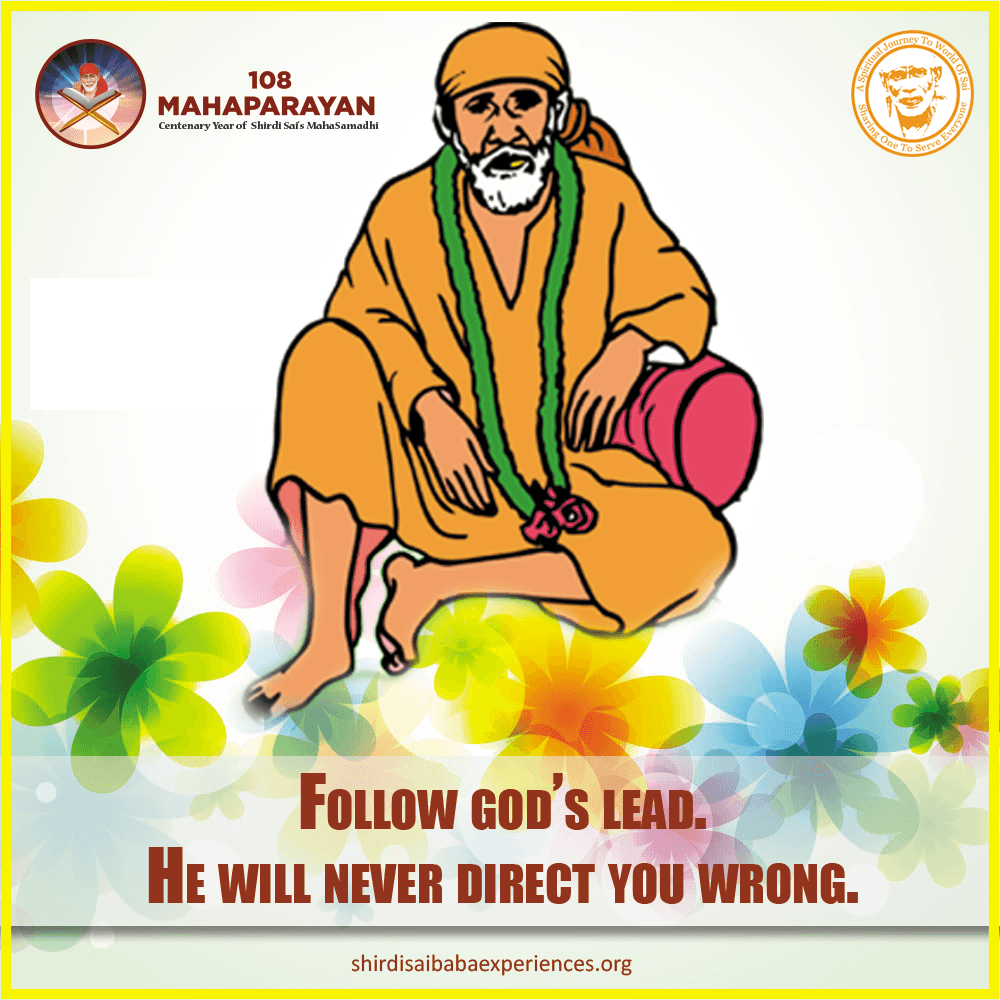 Anonymous Shirdi Sai Devotee from India says: Dear Hetalji and team, thank you for providing us with this divine platform. 
Dear Baba, thank You very much for helping me to understand how to work on the internal assessment. You made it easy for me to understand. You also helped me to get the correct feedback from credible sources. Thank You for helping me to convey the same to my students and thank You that they took it in a positive way. Thank You Baba for helping me to convey a certain message to my students in a structured way. You helped me by enabling the student to accept my planning. Thank You Baba as You are always there for me. I feel helpless without Your guidance. Om Sairam. Om Sairam. Om Sairam.
More from SaiYugNetwork.com
© Shirdi Sai Baba Devotees.com – Member of SaiYugNetwork.com
---