Sai Baba Our Greatest Healer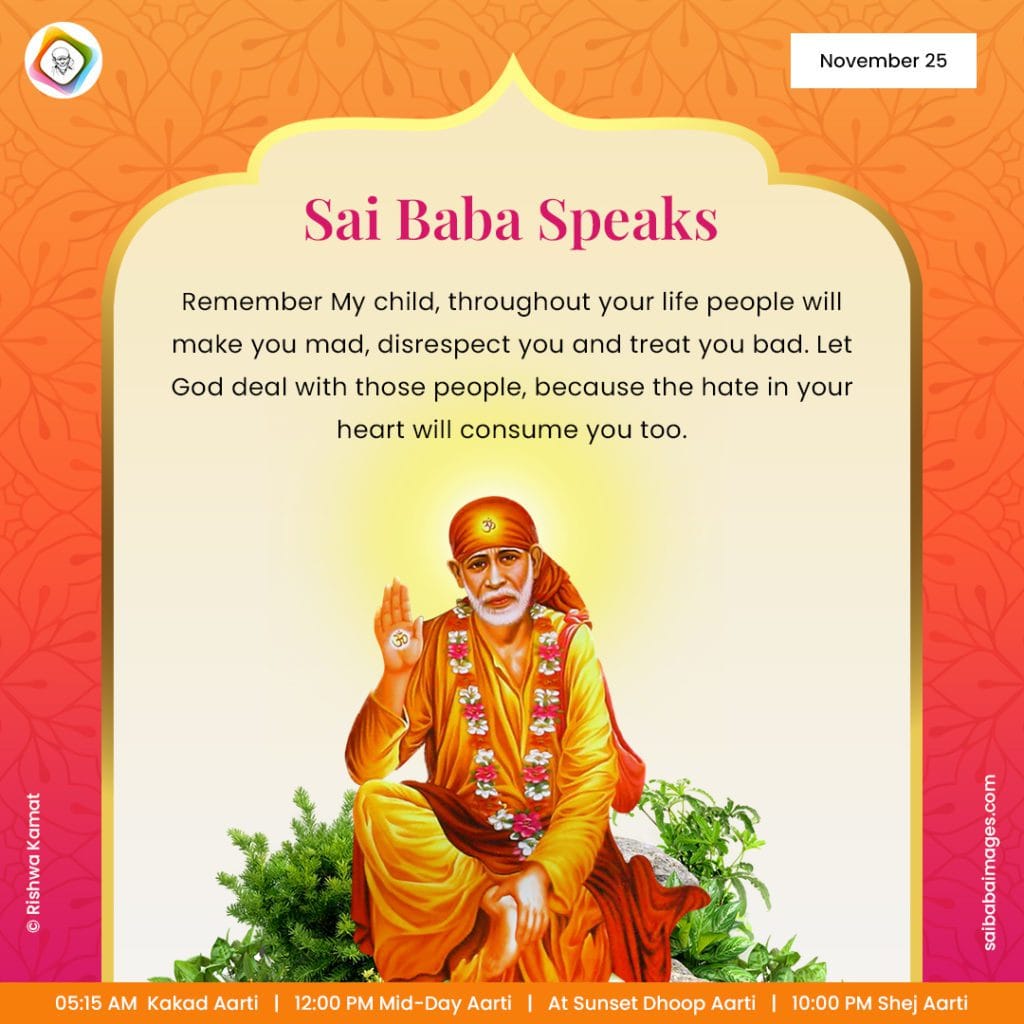 Shirdi Sai Devotee Lakshmi Jayaraman from India says: I am Lakshmi Jayaraman associated with MahaParayan since 2019 and part of many groups.
First and foremost, I would like to thank our Baba for giving my father a new lease on life and snatching him from the jaws of death. I cannot ever thank Him enough for this blessed miracle in my life except that I pray for His continued support and guidance in every walk of life.

My father is 85 years old. He has always been very fit physically. Suddenly, he was diagnosed with heart problems during a routine annual check-up and later diagnosed with cancer of the colon. He underwent surgeries for the same and he was very critical and on a ventilator for three days. He suffered a massive heart attack post-surgery although the surgery went off well.

Doctors pronounced him very critical and that he was battling for life. My mother and I just kept praying to Baba to shower His blessings on him and we surrendered my father completely at His lotus feet. His magical wand gave my father a new lease on life and as I write this blog, he has completed eight cycles of oral chemotherapy and is on the road to recovery. I am sure that my father will have a complete and speedy recovery with the blessings of our Baba and I am very certain that this was only possible because of our dear Baba. I just hope and pray that He continues to shower His blessings on us and all His devotees day in and day out.

I would like to thank Pooja Ji and the entire team who made this possible and would love to be associated with the Global MahaParayan until my very last breath.

Om Sai Rakshak Sharanam Deva. Jai Ho Deva.
Requesting Sai Baba To Help Devotee's Husband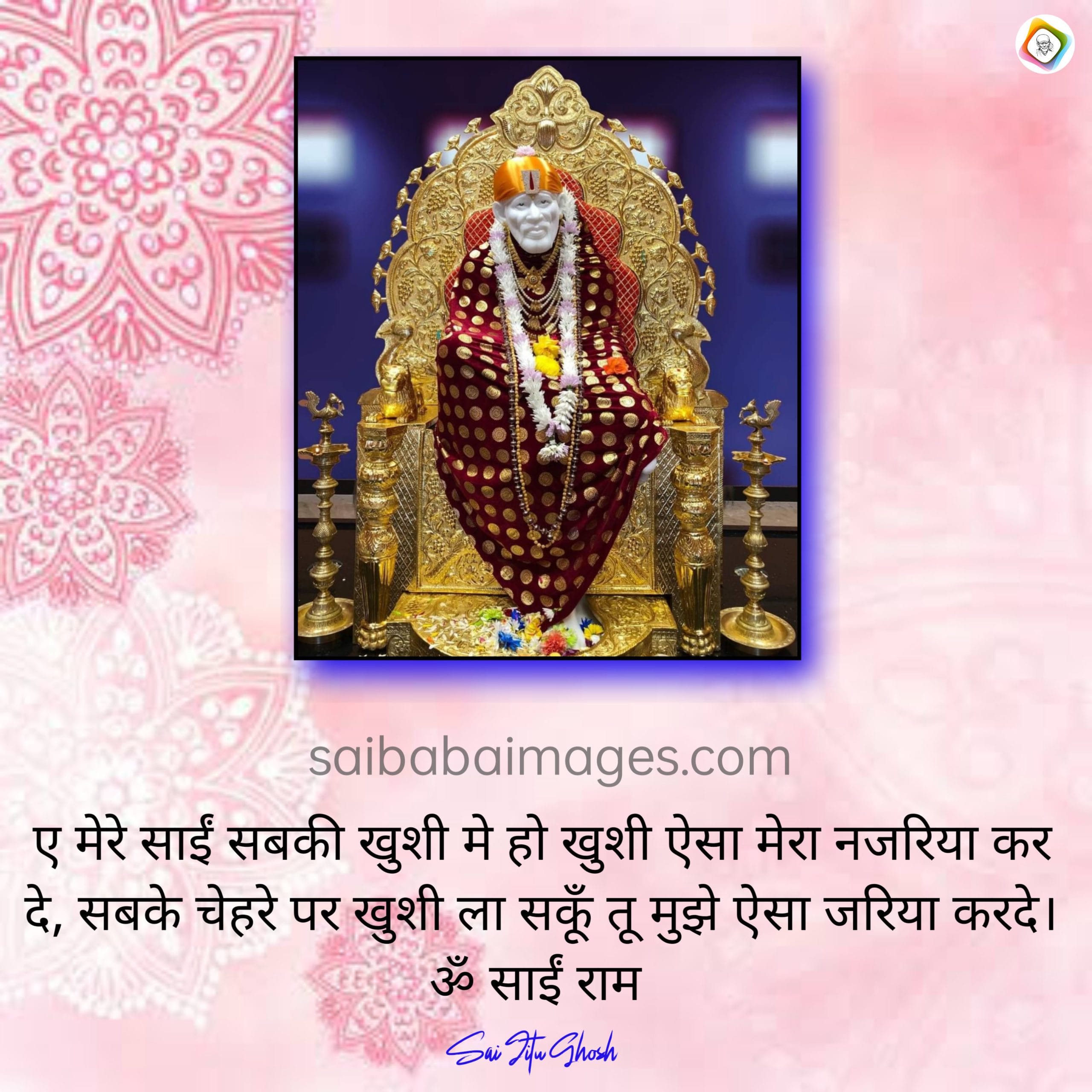 Anonymous Shirdi Sai Devotee from India says: I've been Baba's daughter since childhood. He has been my supporter all through my life.
This is about my husband's Tirumala darshan. Our friend's family along with ours planned for a Tirumala trip just one day before, hired a car, and traveled from Hyderabad. I had seen in the news that Tirumala darshan was taking longer hours and I knew that it was my period time too. But still, due to the circumstances, we are facing as of today, as soon as we heard about Tirupathi we said okay.
We took a halt at Ontimitta and then started to Tirumala darshan, reaching Alipiri steps on the way. Since we thought of wearing comfortable costumes, we stopped by the changing room opposite the Alipiri steps. While changing I found that I got my periods and my husband was reluctant to leave me and go. We are facing restless situations due to his job and hence I asked him to go for darshan so that at least one of us would see Swami. He took me to some safe accommodation and left for darshan with the remaining people. It's been 24 hours. Baba, please help them complete their darshan faster and make them come back soon. He's fully tired as he drove longer hours than others. Give him strength and make their darshan complete and faster. Om Sairam Om Sairam Om Sairam.
Sai Baba Helped To Repair Phone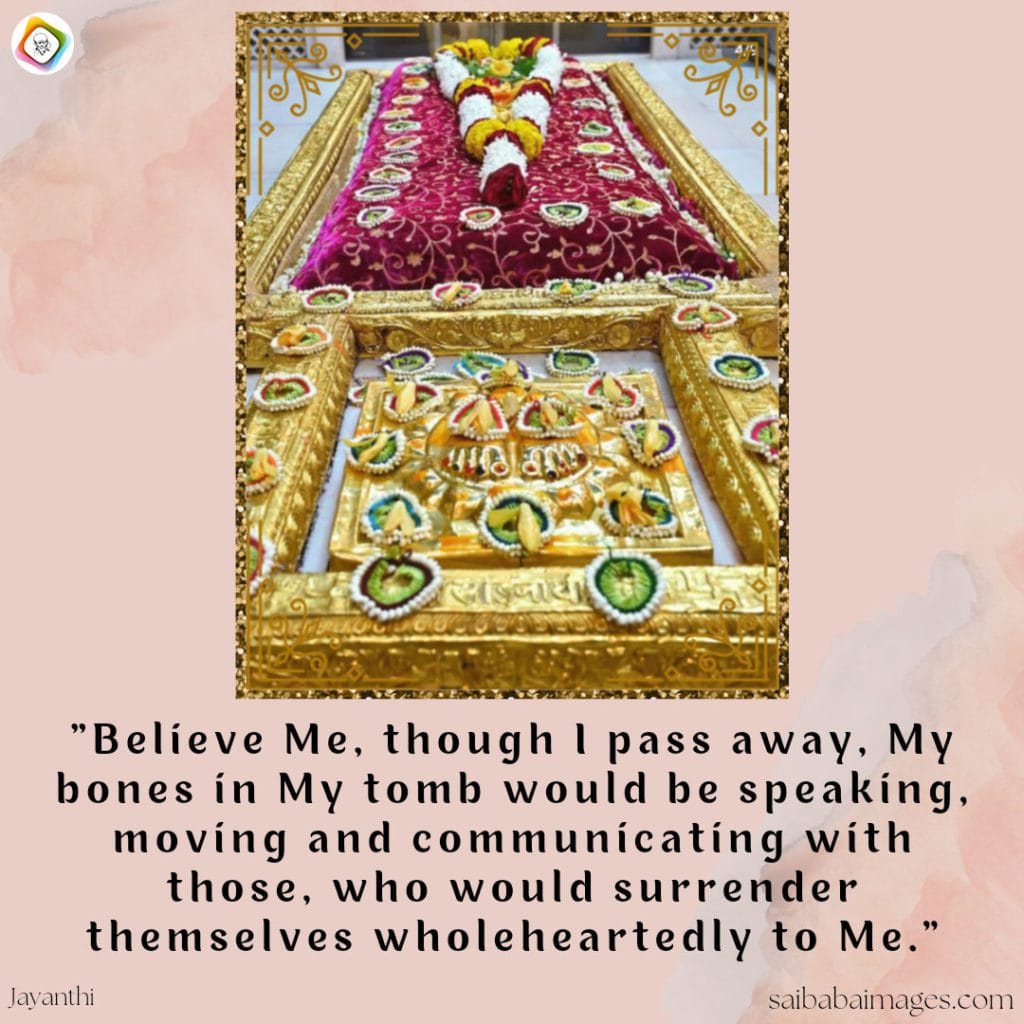 Shirdi Sai Devotee Aditya Naik from India says: I'm Aditya from Karnataka. Hi to all the Sai devotees. Thank You Baba for all the help. Actually, my phone fell in the water last night and I immediately switched it off. Then in the morning, it was working fine only but suddenly while charging my phone it started giving me trouble, and then the touch also was not working.
I really didn't want this phone to get spoiled. Even the display got cracked earlier. Even I went to change the display. They told me 3k and so I was not ready for that in my situation. So I prayed to Baba to please help me.
Then after that, I changed the SIM and started using my second phone. Even that phone is not in good shape. Then I prayed to Baba and left all the things to Him.
The next day morning my secondary phone started giving me some trouble and then I touched my primary phone. To my surprise, it started working as if nothing had happened. Thanks, Baba for everything. Sorry for submitting the experience. Bless all Your devotees. Om Sairam!
Sai Baba Grace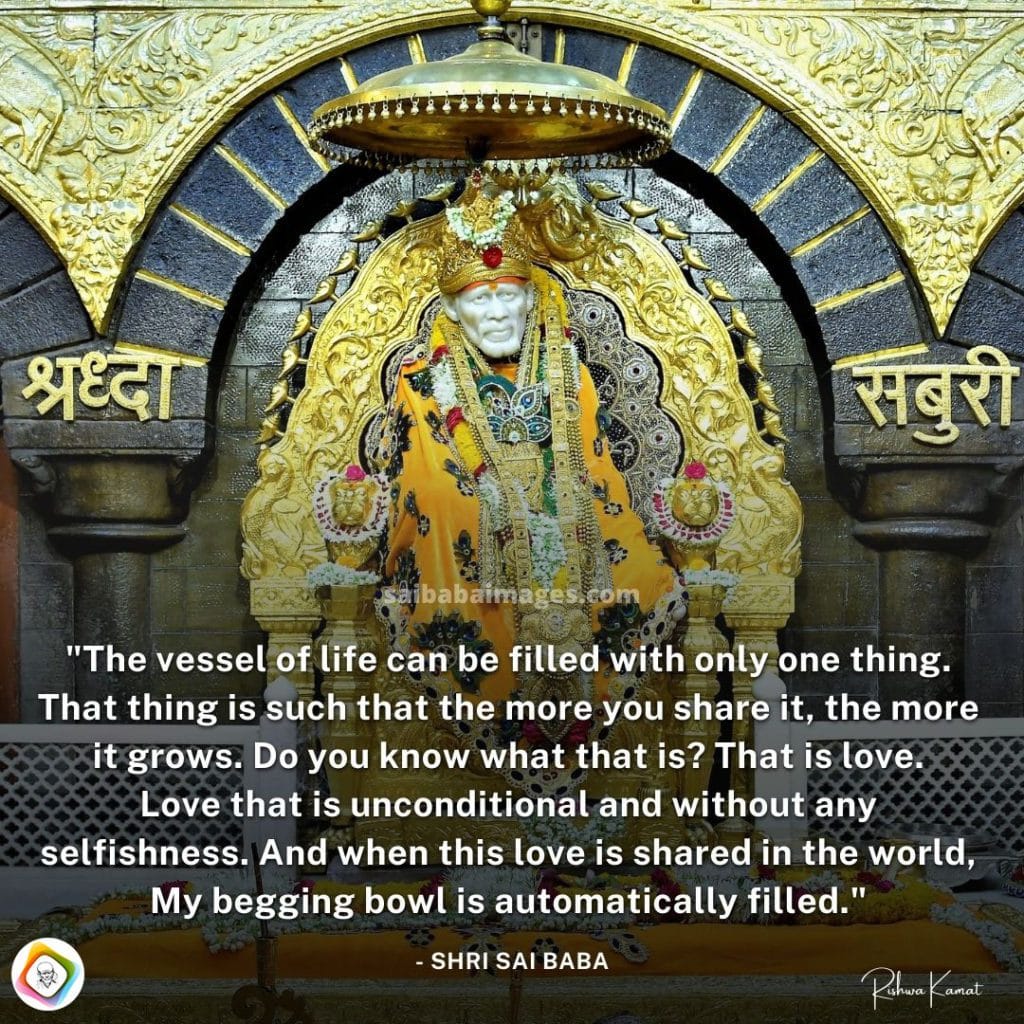 Anonymous Shirdi Sai Devotee from USA says: Baba is our doctor. Om Sai Ram, I want to share some of my experiences with Baba. My mother-in-law got Covid vaccine shot. I prayed to Baba that she should be fine and should not get any severe side effects. I read Sai Stavan Manjari and by Baba's grace, she didn't get any side effects.
My son also got his second dose of some immunization. I prayed to Baba and read Sai Stavan Manjari and chanted Om Sai Rakshak, Sharnam Deva, 108 times. He is also doing fine.
In summer, I got some swelling in my left eye. I started applying Udi on that part and prayed to Baba to cure it fast as we had to go on a trip and there was no time left for going to the doctor. By Baba's grace, the eye swelling came down in a couple of days. Thank You Baba and please keep Your blessed hand forever on our heads.
Baba, You know that I am dependent on You only. You are my everything, Baba. Om Sai Ram!
Thank You Sai Baba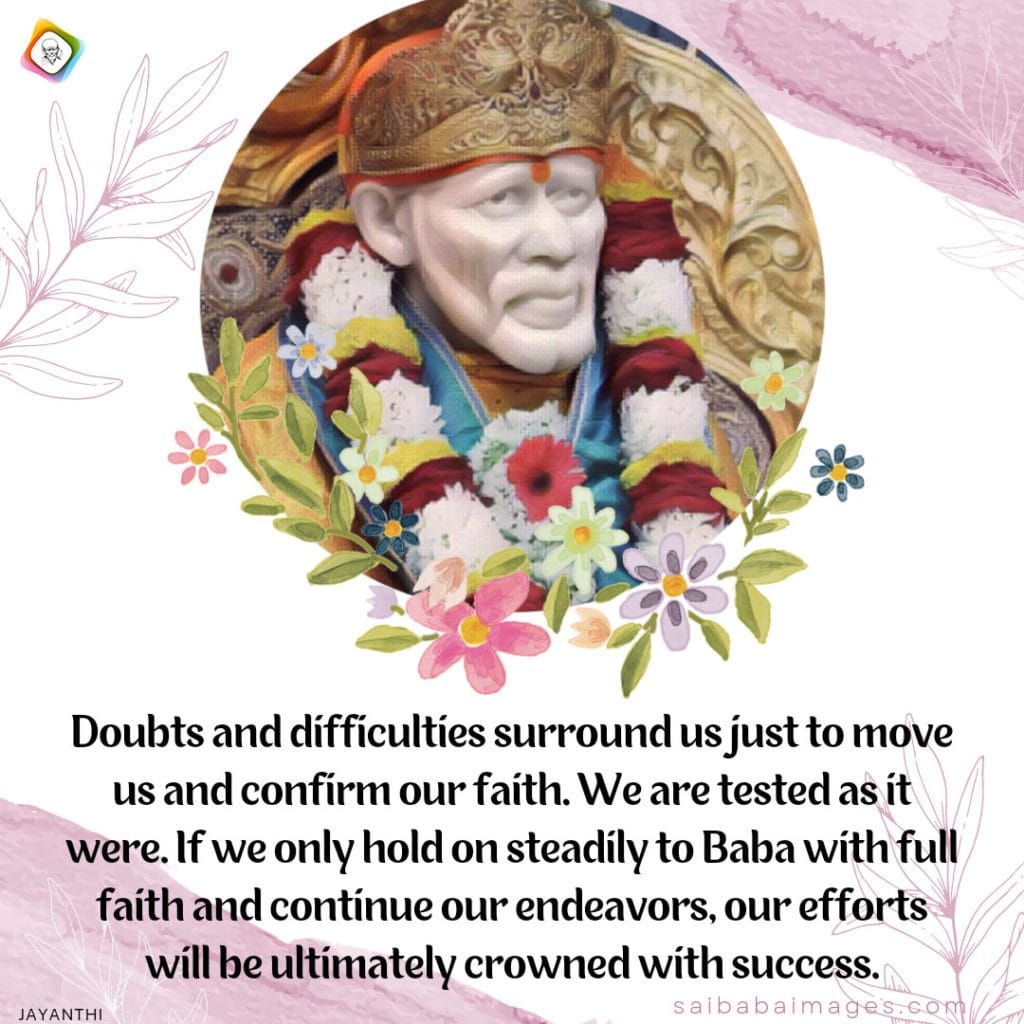 Anonymous Shirdi Sai Devotee from USA says: Dear Baba, thank You is really a small word, but I don't know what else I should say to express my feeling.
I live in the USA. I always trouble Baba for my family in India. I was reading the experiences as usual and I read one experience about the exam and result and how a devotee's son got a good percentage in the exam. At the same moment, I remembered that my family member got a degree a month back with flying colors and I did not share that experience over here. Sorry for that, Baba.
The story behind this is, when he was very small, everyone was really concerned about his studies and then he started doing well. But all the time during his exams, I used to feel very worried and hoped everything would be ok so that the home situation would be perfect, happy, and whatnot. Baba, I am sorry for not sharing the experience earlier. Please make him successful and happy. Thank You, Baba.
Sai Baba Blessings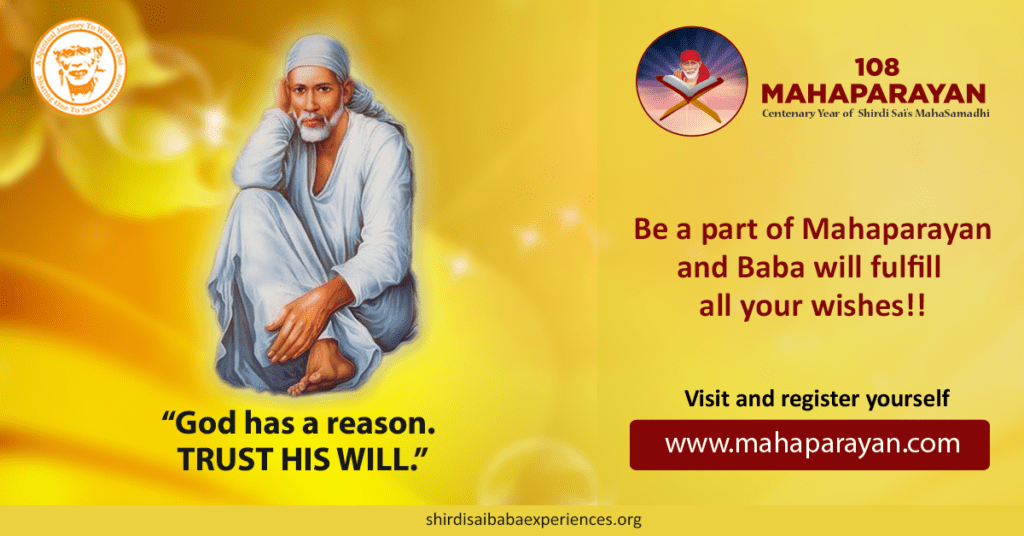 Anonymous Shirdi Sai Devotee from USA says: This is Baba's daughter living in the US. Thank you Hetalji and team for this beautiful platform for Baba Devotees. I read about devotees' experiences every day which gives me immense peace of mind.
Coming to my experience, three weeks back all of a sudden I started seeing flashers and floaters
in my left eye. It felt like lightning in the eye which is pretty scary. got worried but prayed to Baba. Got an appointment with an eye doctor the next day. After the examination, the doctor said that it is not bad and there is no detachment of the Retina but sometimes there will be a tear in the retina which needs to be operated and wanted to see him after three weeks. Since I am still seeing those flashers I was very worried. When I saw the doctor a couple of days ago I was told there is no tear and to keep watching for any new developments. If so, to go back.
I was so happy to hear that and thanked Baba. And as per my promise, I am posting it here. Dear devotees we need to have strong faith and Baba will always come to our rescue. Om Sai Ram.
---
More from SaiYugNetwork.com
© Shirdi Sai Baba Devotees.com – Member of SaiYugNetwork.com