Sai Baba Ensured Father's Return From Hospital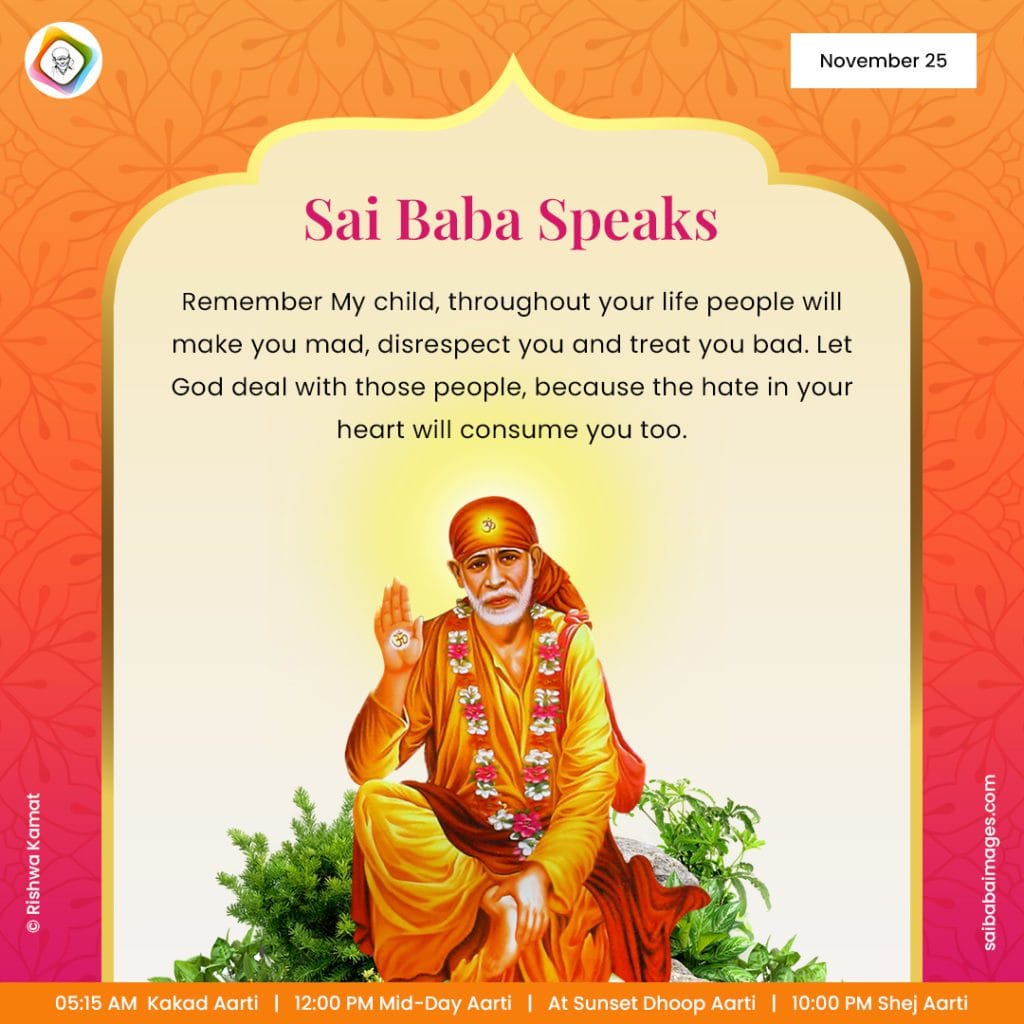 Anonymous Shirdi Sai Devotee from India says: Sai…Sai…to all the beloved children of our Darling Baba. Special thanks to the entire Saiyug team. As I always mention, we live in Sai second, hour and day. Nothing is veiled or secret for our Baba. As we all experience His mercy on a daily basis, some find the essence, some feel it and some live it. Today's Leela is about my father being hospitalized.
My father is a Parkinson's and diabetic patient with three brain strokes. He was a very cheerful and happy person earlier. This disease of his has changed him completely. Whatever I am today, it is because of his support and the trust he had in me. I feel low sometimes when I feel that when I could give him all the materialistic happiness after a lot of low days, he has seen that he has got engulfed in these diseases. I actually feel worthless on some days seeing my father as he is today.
Let's come to my experience. Suddenly a month back my father on a Saturday evening had a major brain stroke. That persisted for around 15-20 minutes. As I was in the office, my wife and neighbors took my father to the nursing home in an emergency. I was called and I rushed to the said hospital. He has been admitted to the ICU and the present doctor asked me to see him once. He called my father but he was irresponsive. He shook him from right to left with no response from my father's side. The doctor said that he might have had a cardiac arrest and advised a ventilator. He asked me to make a decision right then and there. I gave a nod and feared losing my father. He was on a ventilator for three days and was in his senses, still in ICU, and was shifted to a normal room after seven days and was discharged after 12 days from the hospital. But after coming from the hospital he has become weaker and I assume that the Parkinson's stage has increased as his behavior has changed very much. I would not like to elaborate the same but would request You Baba to kindly intervene and please make my father a bit normal so that the memories we build should always give us smiles.
I had the wish to share the same on this podium after he returns back. Please Baba, my mother too is suffering with him by seeing him in this situation. Hats off to the lady who groomed us so very well by making us children all capable of standing up against the world and making a mark of ourselves. She has suffered much in life with a series of issues such as Court cases/major accidents with 15-16 operations/her daughter leaving this world due to cancer and now her husband being in this position but still smiling and taking care of the entire house and essaying the role of a wife, mother, mother-in-law and grandmother.
Please Deva for her sake, improve the health of my father. Sai…Sai. Love You loads. Samasta Lok Sukhi Bhavantu.
Blessings Of Sai Baba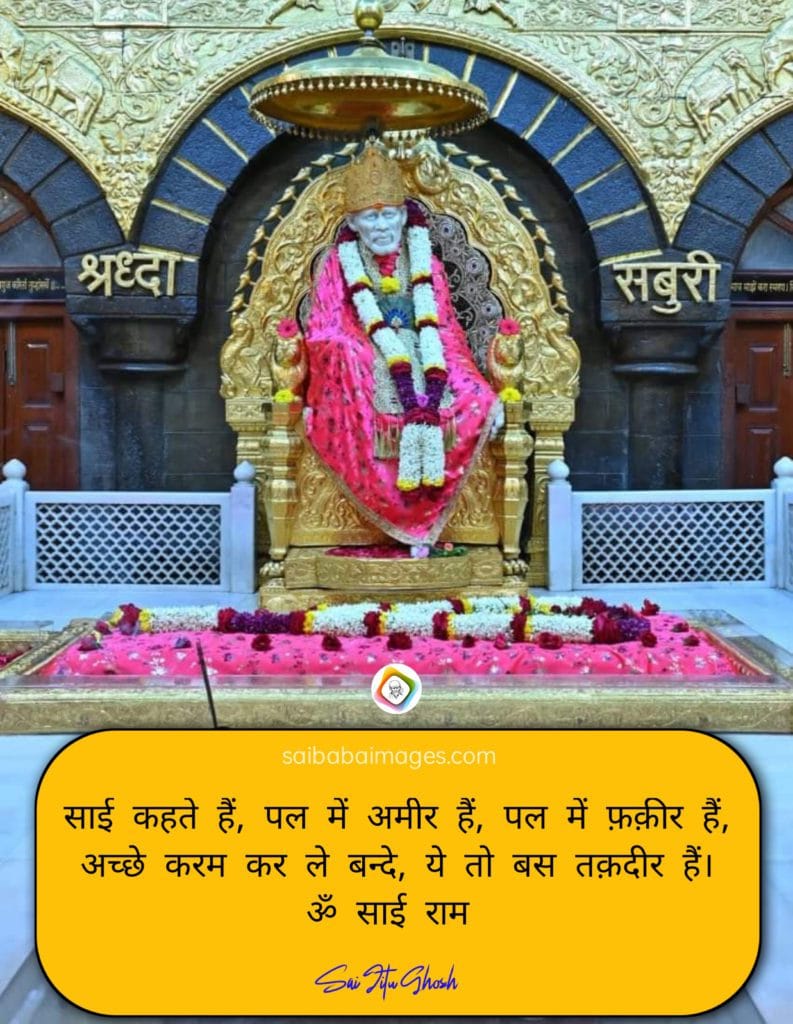 Anonymous Shirdi Sai Devotee from USA says: Hi All, My humble pranams to my Guru and all the readers before I narrate my experience.
I and my husband both have been on our H1B'S for a long time and have been through lots of ups and down's and very hard times during switching jobs, visa extension, and many other things. My husband has tried many other ways to get a green-card earlier but none of them worked. In 2019, my husband opted for one way for his early Green card process and we went to meet the concerned person at Baba's temple to discuss the process to get started. I was always reluctant to do all the alternative ways as I always know that Baba will only support the right ways and I don't want any shortcuts. I had a deep wish for Baba to shower His blessings on us and make us permanent residents in this country. I tried convincing my husband not to go that route but he never listened to me.
While my husband was talking to the other person, I just turned to Baba and asked Him to send back the application if this process that my husband was trying was not correct or good for us. I prayed to Baba to bless us with the green card through a normal process(I just prayed it in the temple).
After a few days, as per my wish, surprisingly the application husband's (a shortcut process that he opted for a green card) was sent back home (for some reason). I told my husband not to try again, as I completely believe that Baba will definitely bless us with it very soon, and that too on a Thursday. As per my strong desire, my green card dates were current on a Thursday. My green card was approved on Thursday and I received my green card in hand on a Thursday. We never expected this to happen this soon and my wish came true. I just can't thank You enough for this great blessing. Now I have left my previous job and am looking for a new job. Baba, please kindly shower me with Your blessings to get me a job with a stable period and decent pay. I just know You can only do this. I request all to pray wholeheartedly and your wish will be granted.
Sai Baba – You Are The Best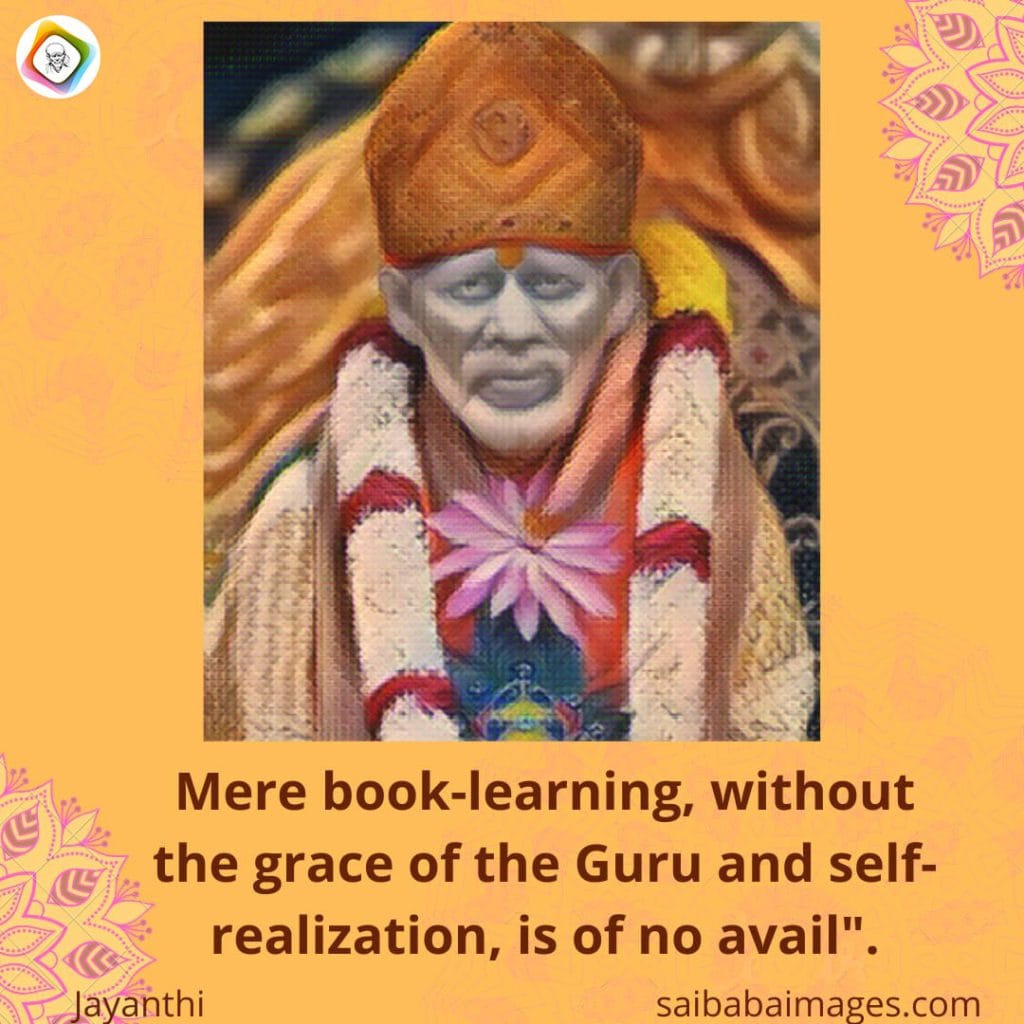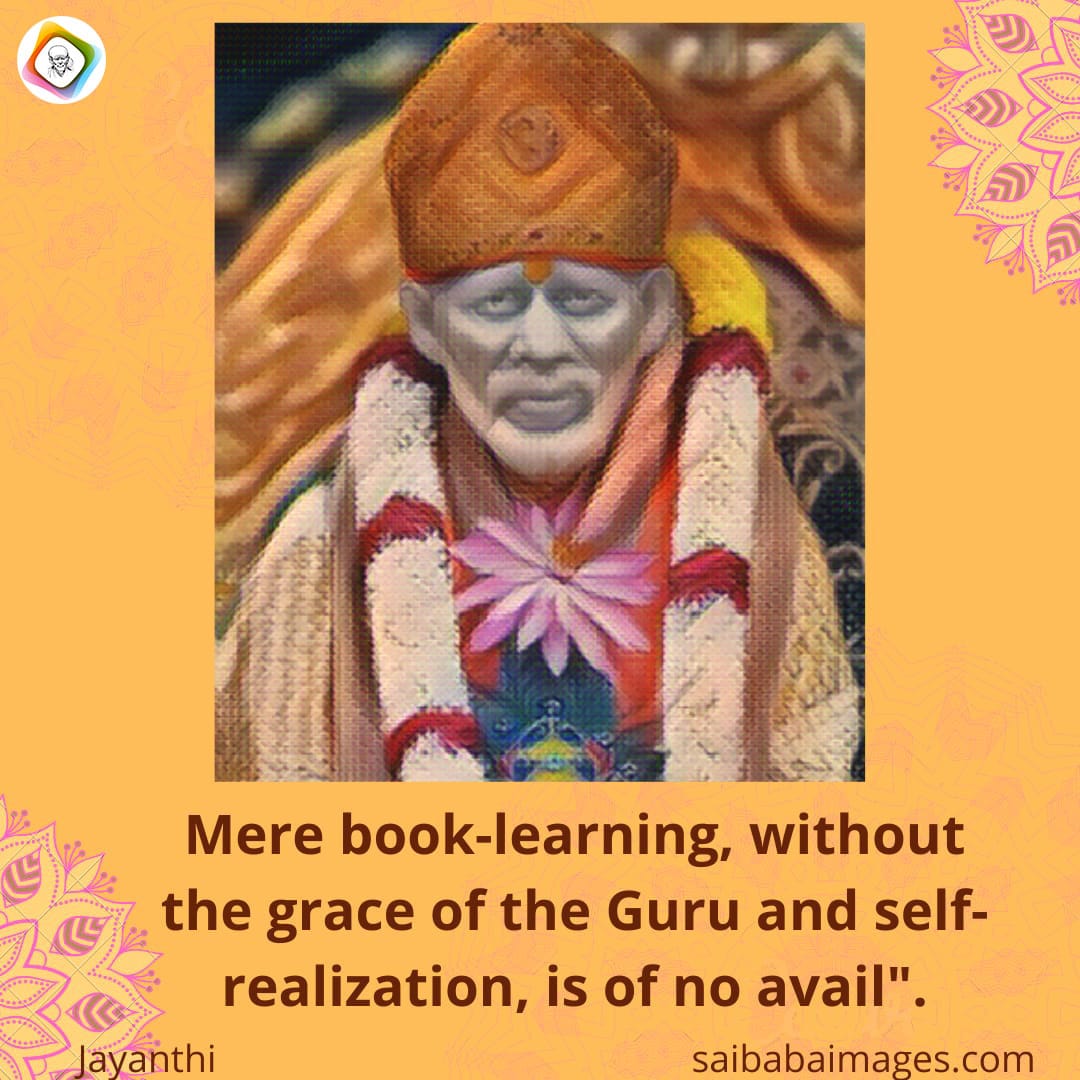 Anonymous Shirdi Sai Devotee from USA says: Om Sai Ram! I am a small devotee of Sai Baba. I am also a part of the Global Mahaparayan group. I have shared many experiences before and many have been published too.

Below are my recent experiences:
Thank You Baba for making my younger daughter feel better. Baba, keep blessing her always. Keep her safe and healthy. Thank You for getting her 1st shots as scheduled without any side effects. Thank You for helping her in getting rid of her health issues. Please take care of her. Please be with her always and keep her safe and healthy, Baba.
One day when my elder daughter came from school, she was not feeling well. She was coughing a lot and had a rash on her body. I really got tense and prayed to my Baba to help her. With Baba's grace the rash went off and she felt better the next day. Thank You Baba for everything that You do for us. She has started coughing again. With Baba's grace, it has reduced considerably. Thank You Baba for helping her. Baba, please help her in getting rid of it completely and take care of her health as always.
Baba, please take care of my mom and give her a long life and good health. Thank You Baba for always being with us. Please take care of my mom and dad and my family like always and bless us with good health and long life. Please forgive us for our mistakes and keep showering Your blessings on us.
Baba, thank You for everything. Please forgive me if I forgot to mention any of my experiences here. Please always be with us and help us. Thank You so much Baba for always being with me and my family. You are the best. Baba, You know my worries, please solve this. Baba, I have been waiting for this for so long. Please help me, Baba.
Thank You for everything, Baba. Baba, You know all my worries. Please take care of them. Baba, please be with us, protect us and keep us safe and keep showering Your love and blessings as always. Please take care of my parent's health and bless them with a healthy, safe, and long life. Baba, be with my family and keep blessing us always. Baba, keep blessing my sister and her husband. You are my everything, Baba. I love You so much. Please forgive us for our mistakes. Please end this pandemic soon and keep everyone safe. Om Sai Ram!

Om Sai Namo Namah !
Shri Sai Namo Namah !
Jai Jai Sai Namo Namah !
Sadguru Sai Namo Namah !
Om Shri Sai Nathaya Namah !

Ananta Koti Brahmand Nayak Rajadhiraja Yogiraj ParaBrahma Sri Sadchidananda Samarth Sadguru Sainath Maharaj Ki Jai! Om Sai Ram!
Baby's Cold Got Cured By Sai Baba's Grace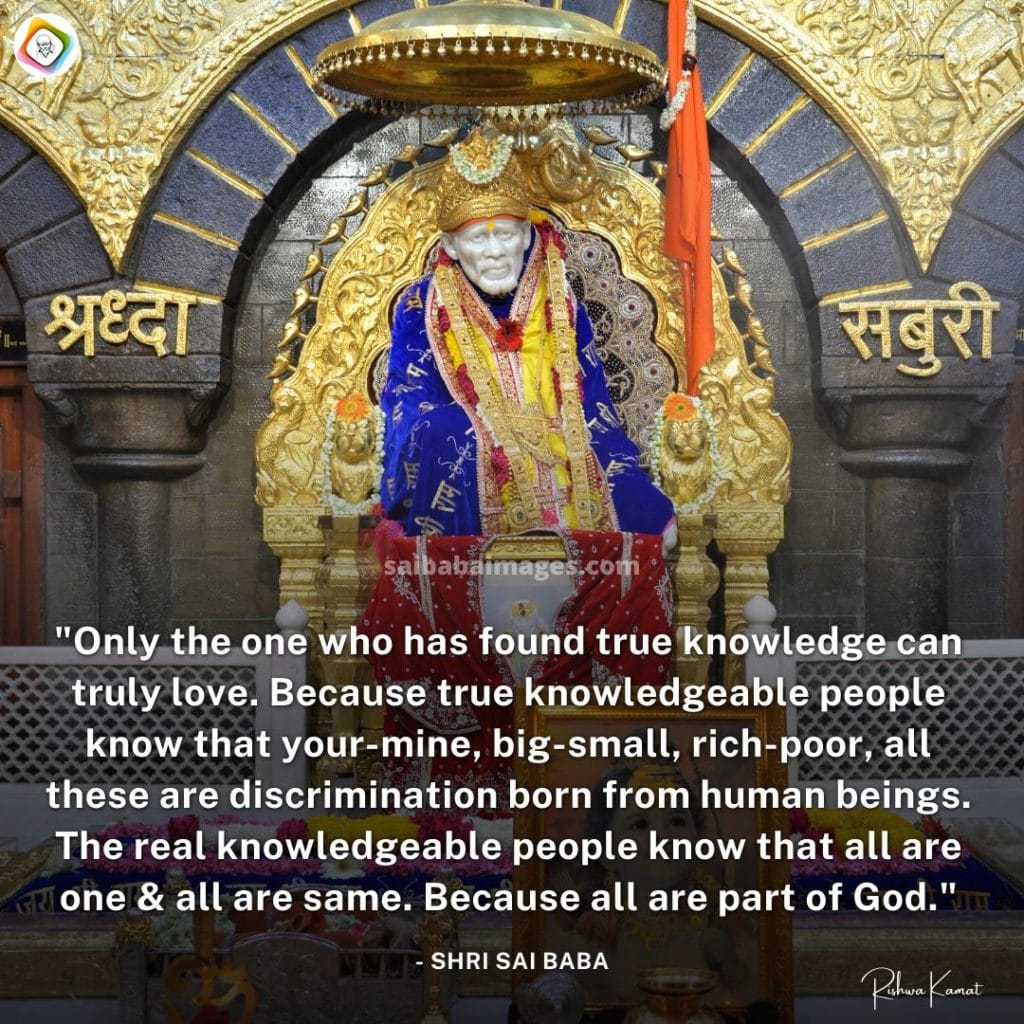 Anonymous Shirdi Sai Devotee from India says: om Sai Ram. My daughter who is 1.5 years old was suffering from a cold for more than a week. I was getting disturbed a lot and my family and my in-laws were also worried for her but there was no relief.
Finally, I fought with Baba why are You doing this, I can't see her suffering? Do You enjoy watching all this? And requested Him that to take care.
Sai Baba then guided me by calling one of the family doctors and we followed what he told us.
Earlier also we were trying all the necessary measures for her but had no positive result after passing so many days when my prayer was really high intensity due to anger and worry Baba listened. It was possibly written in her and our destiny to suffer for a short span.
Sai without you no breath is there. Thank You – my oxygen. Love You, Baba
Thank You Sai Baba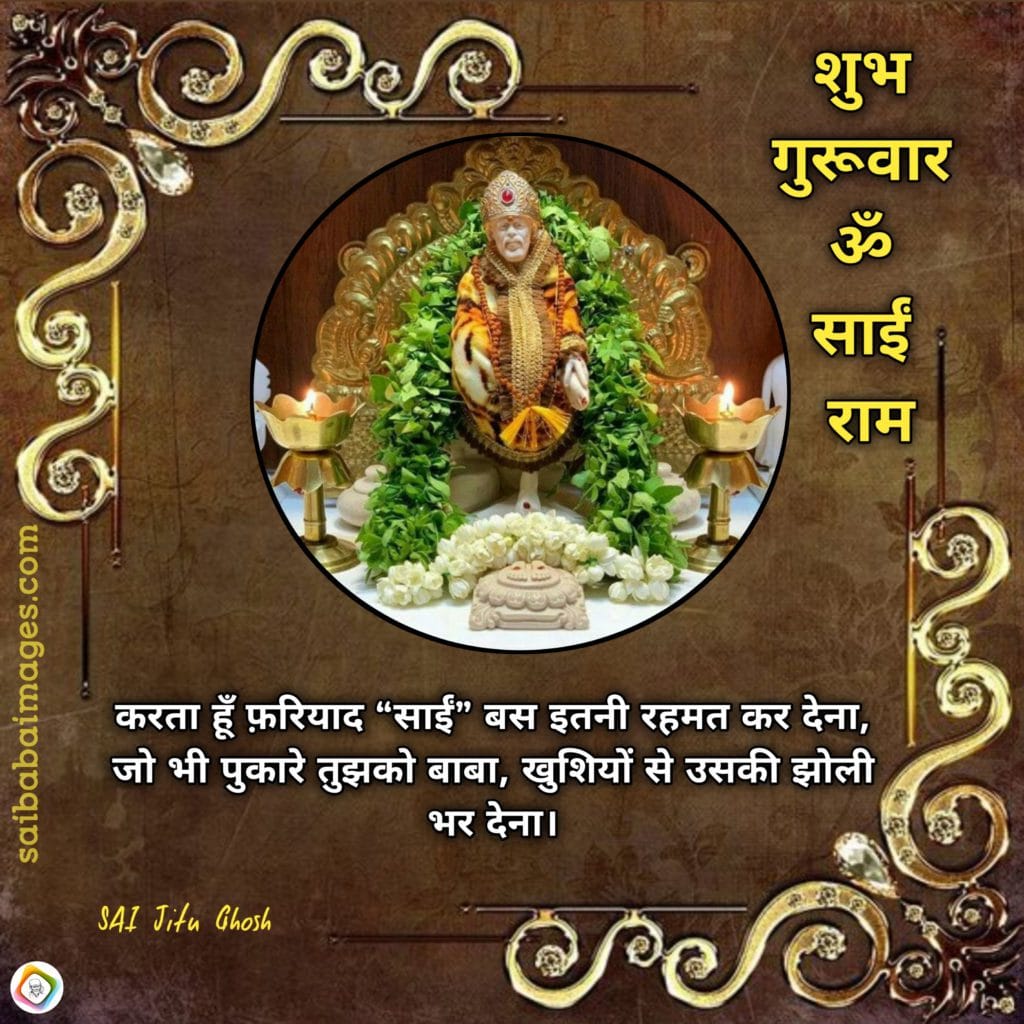 Anonymous Shirdi Sai Devotee from India says: Dear Hetalji and team, thank you for providing us with this divine platform. Dear Baba, thank You for helping me before and after the remedial class today at my school. I was so worried and You helped me a lot. You helped me so as not to face any problems. You gave me an idea of how it is going to be. Thank You, Baba. Om Shirdhi Vasaya Vidhamahi, Sachidananda Dheemahi, Tano Sai Prachodayat.
Gratitude To Sai Baba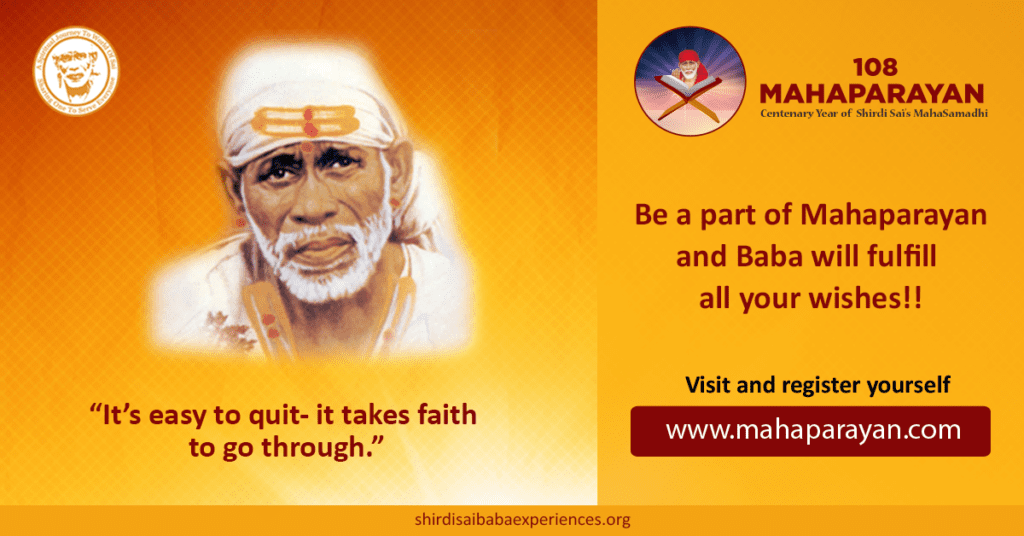 Shirdi Sai Devotee Maheswara from India says: I am Maheswara from Hyderabad working in the IT field. Yesterday there was some software update required on my system and due to this update not being available, my system got disconnected multiple times. So I raised one request and with the help of Baba, it got fixed by the admin.
I was so happy to hear that and thanked Baba. And as per my promise, I am posting it here. Dear devotees we need to have strong faith and Baba will always come to our rescue. Om Sai Ram.
---
More from SaiYugNetwork.com
© Shirdi Sai Baba Devotees.com – Member of SaiYugNetwork.com