Blessings Of Shirdi Sai Baba
Download Sai Baba Calendar for January
Anonymous Shirdi Sai Baba Devotee from India says: I am an anonymous devotee of Lord Sai Baba from India. Please don't disclose my name and also heartily thank the whole team who are maintaining this blog. Baba always helps me, even with my small problems. For us now, online classes are going on and in our home, there are a lot of network issues. So many times I couldn't join the classes properly and also, and whenever they were doing something important, I log out suddenly due to network issues. But as soon as I prayed to Baba for all the smallest issues regarding this network, he always helps me to join as soon as possible. I promised Baba many times to share in this blog, so I am posting it now.
Coming to my second experience, in my house recently, the borewell was dug, and at that time, after the casing pipe was fixed, mud water came. If it comes, it means the borewell is going to be a failure, and also for the borewell, there will be a lot of expenses. If it failed, we have to dig another one, which is also not sure about the water, and again a lot of expenses. That day I prayed to Baba so much and heartily. Even though everyone was thinking that this borewell was going to be a failure, we never lost faith in our guru Baba. Finally, the water came while reading Sai Sathcharitha. Thanks a lot for this miracle, Baba. Without you, it is impossible. Also, I was reading Anand Rao's vision that day in Sathcharitha while reading the water sentence only. Water came. My joy knew no bounds that day, and all credits go to my merciful Baba who always supports me and helps me in my difficult situations. Thank you so much, Baba.
My third experience is yesterday in our home. Two aunties came for working on our farm. One of them suddenly was bitten by a snake, but we couldn't see that snake. We all were so worried, and my papa took her to the hospital immediately. We all prayed to Baba that she should get fined and no harm should come to her life and not become any police cases. So that I will post the experience in this blog. We waited till night, and the doctor gave her antivenom. There was no serious threat to her health as it was not a dangerous snake. Finally, we were all relieved, and our Baba again saved us. Thank you so much, Baba.
Also, please bless my mom, and one of my relatives is suffering from Corona. Please protect them and help my amma to recover fast. Om Sai Rakshak Sharanam Deva. Om Shirdi Vasaye Vidhmaye Satchidananda Dhimayi Thanno Sai Prachodayat.
A Journey To Sai Baba's Grace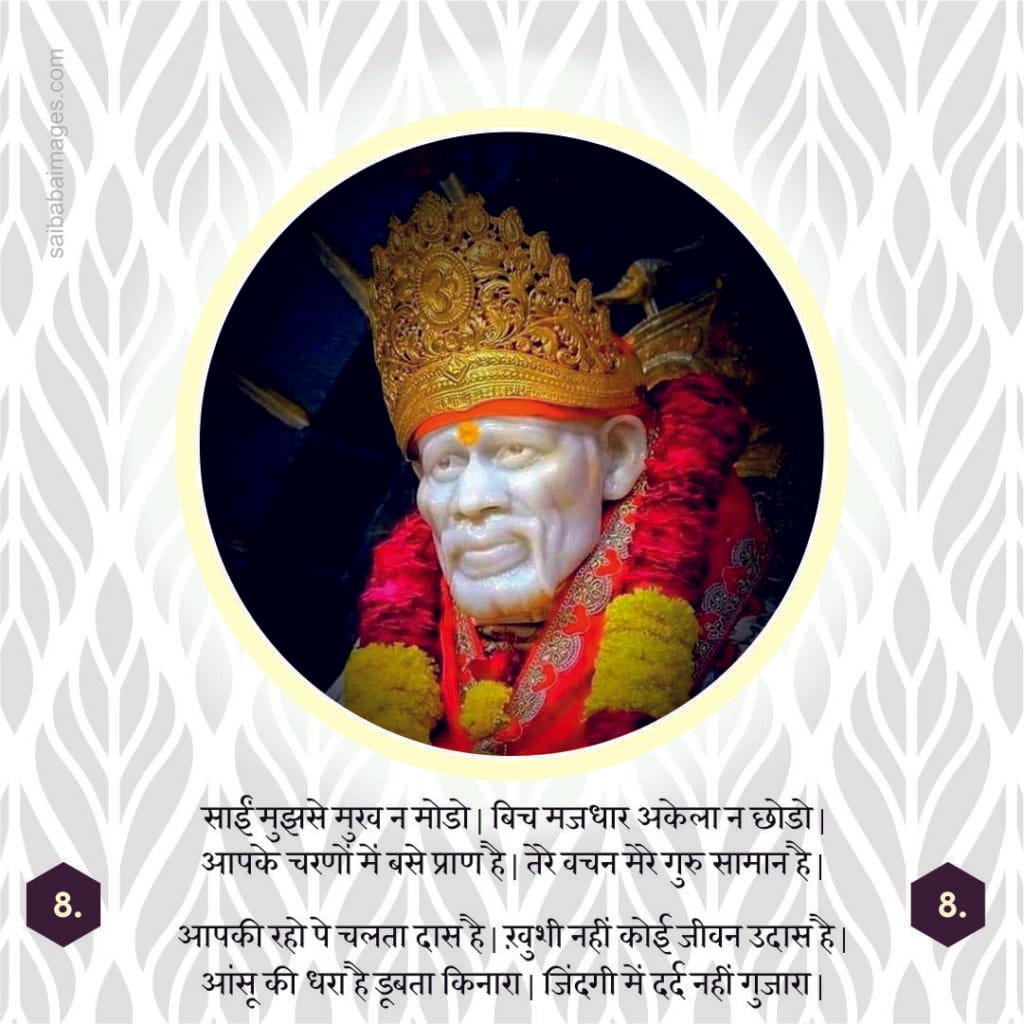 Download Sai Kasht Nivaran Mantra
Anonymous Shirdi Sai Baba Devotee from India says: Om Sairam, I am a small devotee of Sai Baba. I would like to share the experience and blessing of Saimaa. Some days back, I was traveling to a remote area in the southern part of India. As I have to be online for my work, I need to be connected via the internet during the daytime. So, while traveling, suddenly there was no internet connection on both my numbers, due to which I was not able to be online, which would have caused monetary loss to me.
I prayed to Saimaa to help me, and if there was no loss due to not being online, I would post my experience and Saimaa's leela here. For about 45 mins, I was without any internet connection and praying to Saimaa. When the internet connection resumed, I checked my account, and there was no loss during that period due to Saimaa's Kripa. Saimaa always helps her children when they are in need.
Koti Koti Pranam Saimaa.
Om Shridi Vasaya Vidhmahe
Sachithanandaya Dheemahe
Tanno Sai Prachodayath.
The Power Of Praying To Shirdi Sai Baba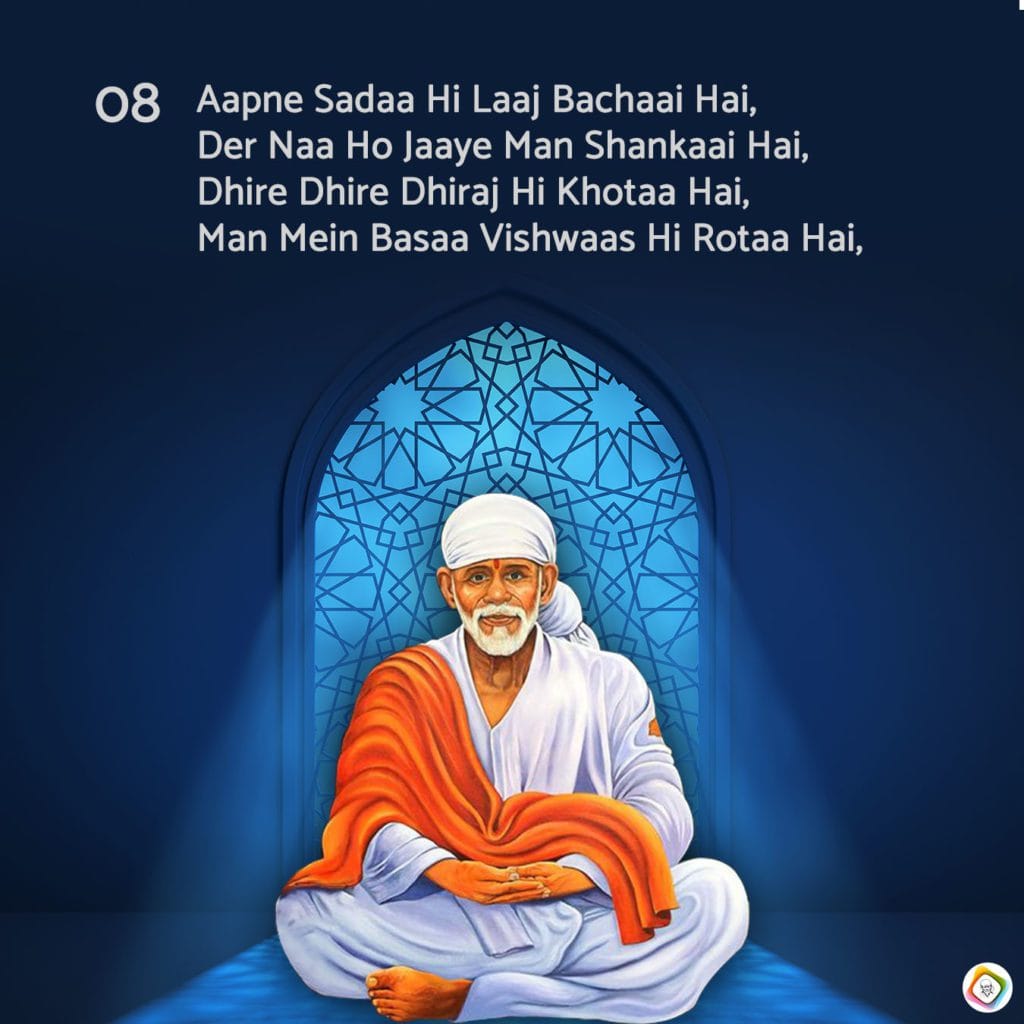 Anonymous Shirdi Sai Baba Devotee from India says: Sairam. Thanks to the team that maintains this site. I'm from Hyderabad.
I started working after a break of many years only by the blessings of Baba. For the last couple of months, I couldn't clear the work assigned to me, and many tasks for which I didn't know the solution got accumulated. I prayed to Baba that I would be able to close all the pending tasks and then I would post my thanks on this site. Slowly, one by one, all of my tasks got completed. It's been more than a month. Today, I want to say that without Baba's blessings, my job, the work that I do, and my achievements would not have been possible. Thank you, Baba, for everything.
I'm waiting to give a certification exam, but because of my dad's health, it's getting postponed. Please expedite his recovery. He is suffering a lot.
Thank you.
Sai Baba's Divine Intervention: A Parent's Gratitude For Their Son's Hearing Recovery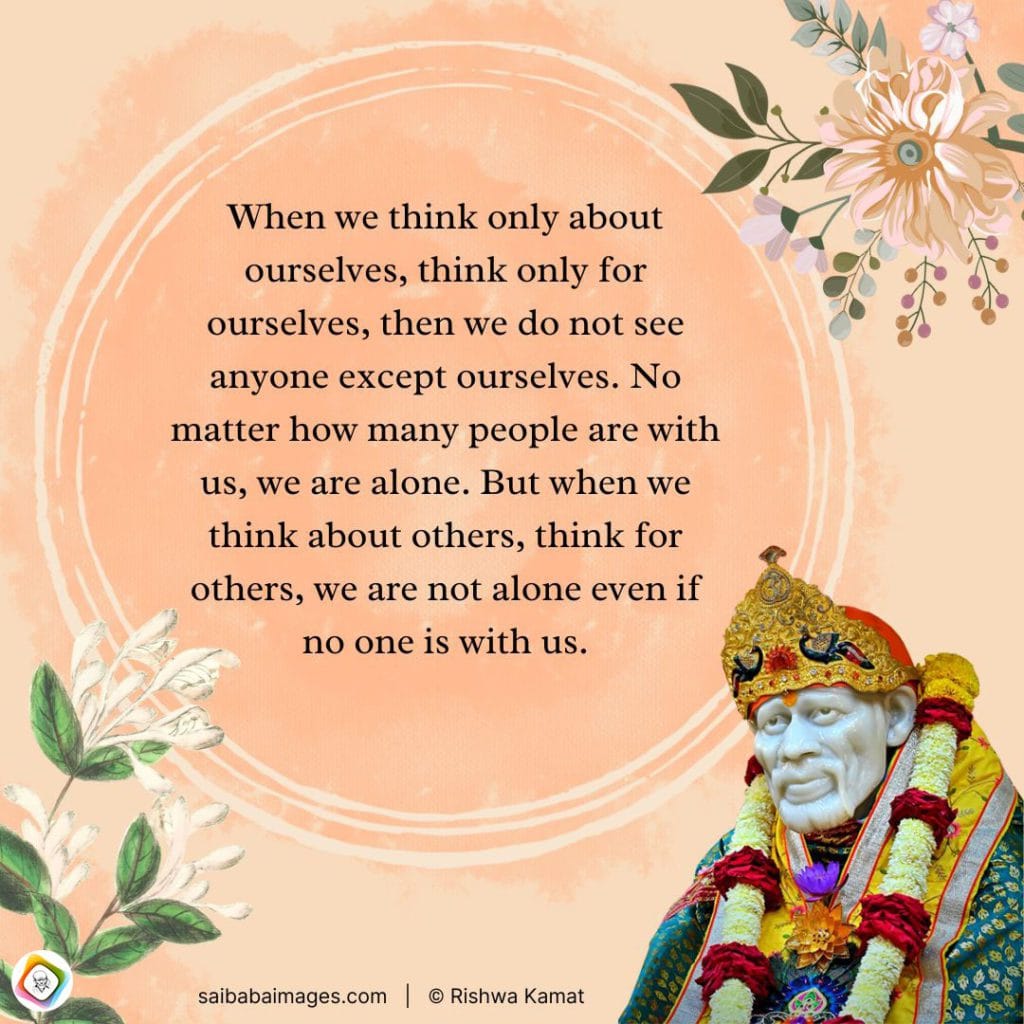 Anonymous Shirdi Sai Baba Devotee from USA says: Baba my Koti Koti Pranam to you!!
Thank you so much for giving us such a wonderful platform to read/listen to our Baba Leelas and share our own experiences with Baba's children all across the world. Please keep me anonymous.
My son started to complain about him having some hearing discomfort and thought he was having tinnitus, and he was getting bothered. I prayed to our merciful Ma/Baba that my son should have no issues with his hearing, and I would post my experience.
He had an audiogram done today, and the doctor said he has no tinnitus, and his hearing is perfectly normal. Since he is taking his thyroid medication, he might be having an issue. Thank you so much, Sai Maa, that he has no tinnitus and his hearing is normal. Please cure my son completely. My sincere prayers to you!
Om Sai Ram!!
The Miraculous Touch Of Shirdi Sai Baba: A Daughter's Food Poisoning Healed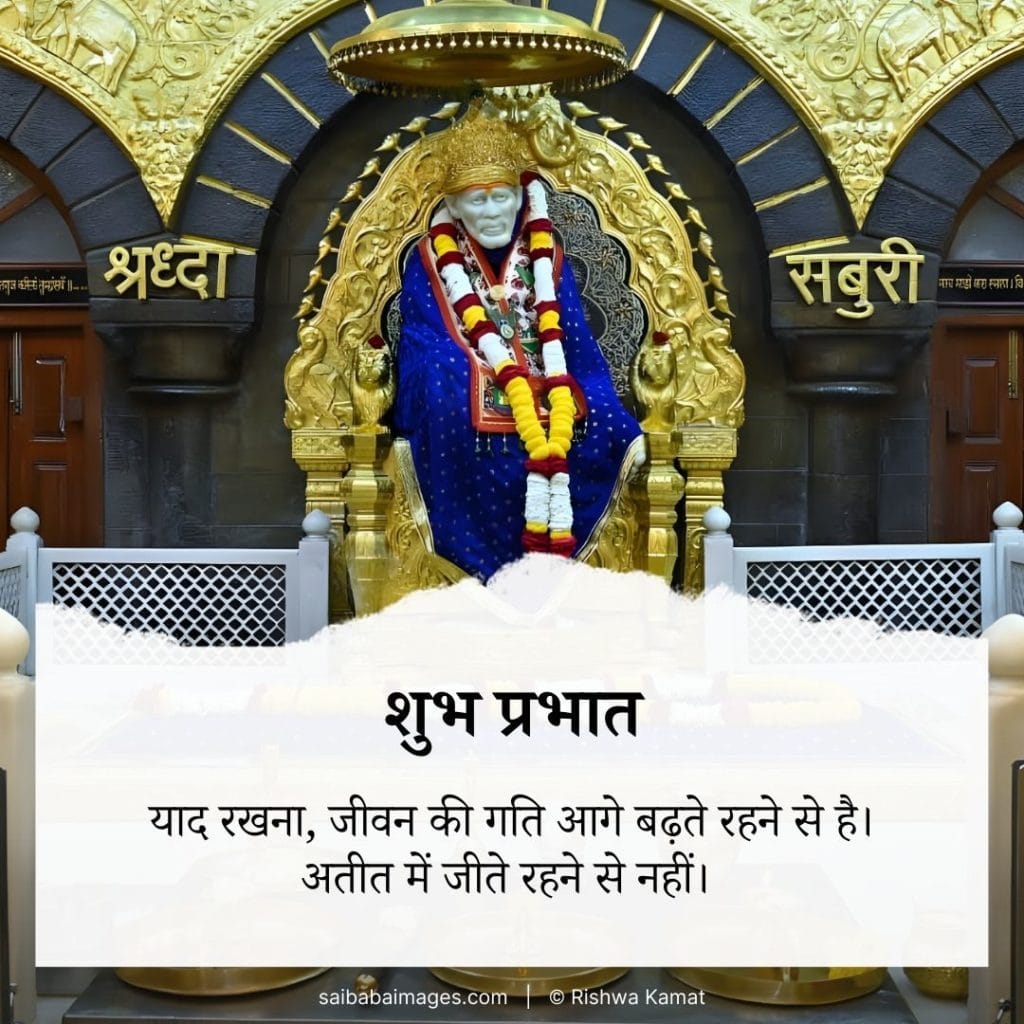 Shirdi Sai Baba Devotee Priya from India says: Om Sairam. I am Priya from Chennai. I promised Sai to share my experience and hence do the same.
My daughter was excited about her school trip and was getting ready the whole week. Unfortunately, the food she ate a couple of days ago didn't suit her and she was affected with food poisoning. She started vomiting and purging continuously. I prayed to Sai to cure her and also let her go for the school trip. Our Sai never allows His kids to suffer in distress and never allows us to get disappointed when we trust Him wholeheartedly.
Sai cured my daughter miraculously in a few hours and my daughter became alright. My humble pranams to Sai.
Sai, never allow me to forget You and go astray from Your path of righteousness. Om Sairam.
Miraculous Intervention Of Shirdi Sai Baba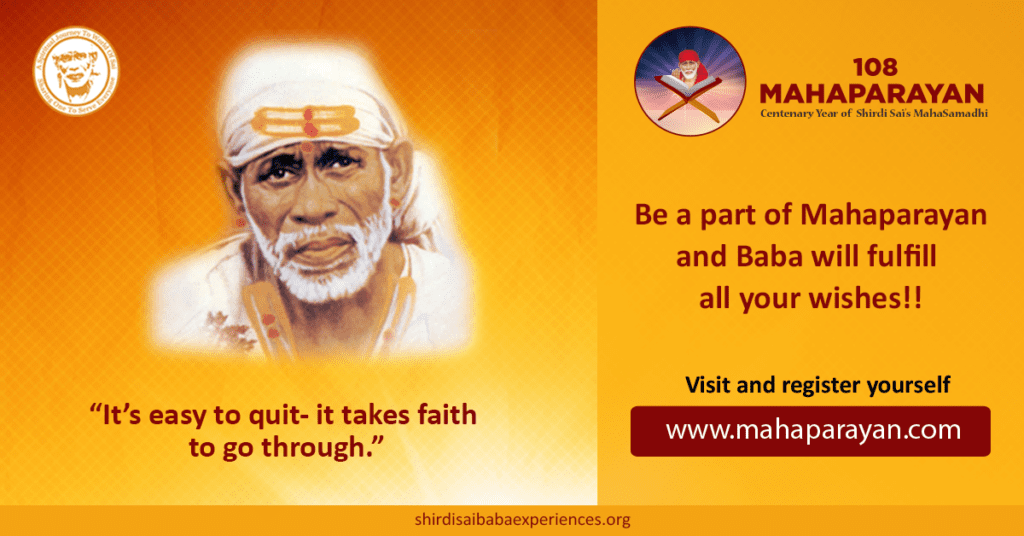 An anonymous Shirdi Sai Baba devotee from India says: I am Baba's blessed child.
Today, 01/11/2022, again my phone suddenly switched off in the office. The phone is very necessary for my work as I receive payment approval on a WhatsApp group from my VC sir. I requested my beloved Baba to turn on the mobile and also applied Vibhuti on the phone. The next day, the phone worked and my work was also completed. Thank you so much, Baba. Please fulfill my long-time awaiting wish to be a second-time mom.
---
More from SaiYugNetwork.com