Sai Baba The Wish Fulfilling God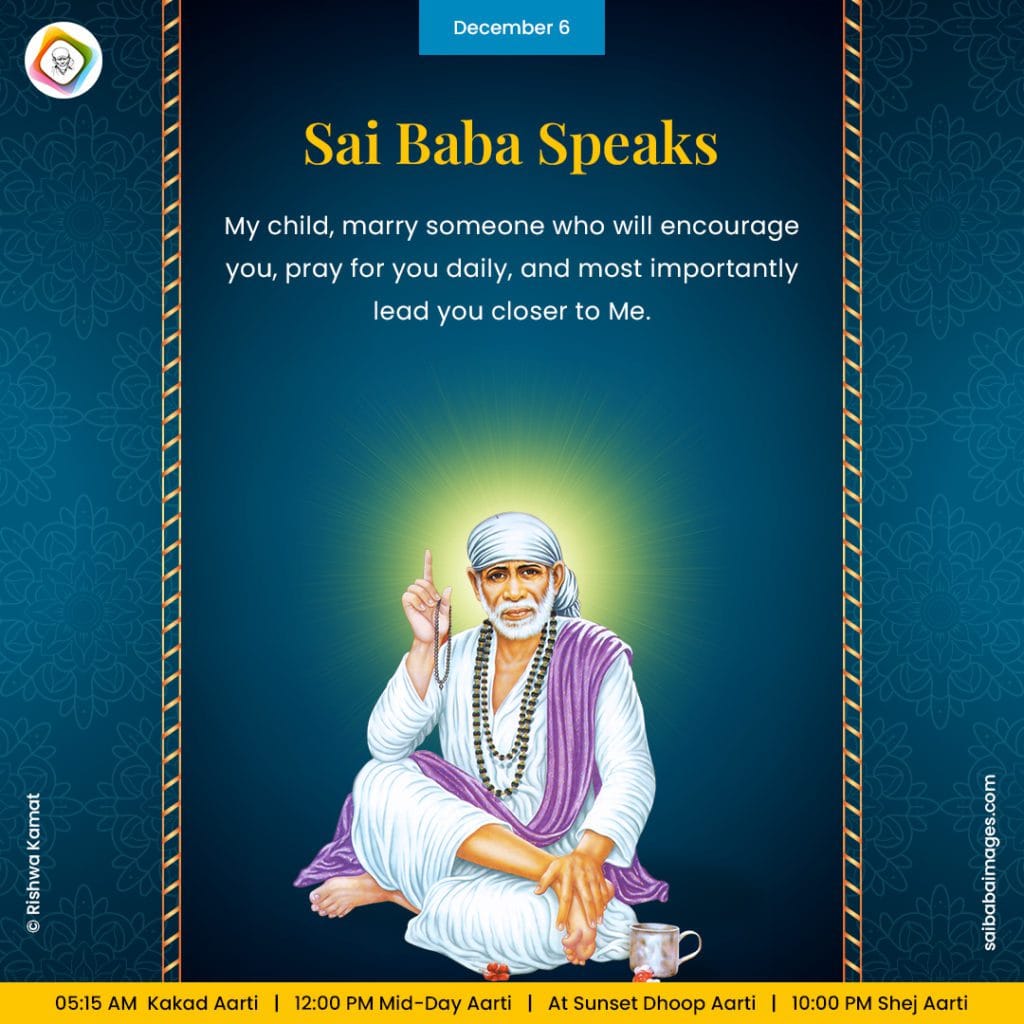 Anonymous Shirdi Sai Devotee from Ireland says: I am a Sai Baba devotee and member of the Global Mahaparayan group. Currently, I am staying in Ireland.
Thanks, Pooja Garg for creating such a wonderful initiation of Global Mahaparayan. Indeed it's a blessing to be a part of It. I belong to the Global Mahaparayan group MP-7925N1. I joined the Global Mahaparayan in the year 2019. From that time onwards Baba is helping me in every aspect of life. As, I came here to Ireland as a student, sometime after the pandemic began many problems arose but with His mere grace everything got resolved.

After completing my education, getting a job during the pandemic was really difficult and after coming here and having student loans also; it was tough. But, I continued my search having full faith and patience in our God Sai, and kept reading Sai Satcharitra every Thursday. One day, I got a contract job and I took it. My interview final round was on Thursday and immediately the next day they confirmed me. All happened with Sai's blessings, I continued working there for a year and currently, I was close to the end of my contract and my visa was also going to end. So, I prayed to our Sai to please help me in this tough situation.
One day, I spoke with my Supervisor and asked if they could take me full-time. They said that they will see to it. Many days went by and I was waiting with full faith and kept patience.

In one meeting, I came to know that they were ready to hire me full-time, so they created one position for me and took me for it. What can I say now? This is how our dear Sai Baba works! Just I kept giving my best at work and kept reading Sai Satcharitra Baba too made all the arrangements for me. Really thanks to our Sai for always being there with me. Please be with me forever and get good work done by me.

I would say, just love Baba fully, and have complete faith and patience in Him. Keep reading Sai Satcharitra and all our desires will be fulfilled by the divine master Sai.
Bow to Shri Sai & Peace be to ALL!
How Sai Baba Drove Devotee Home
Anonymous Shirdi Sai Devotee from USA says: I have been Baba's devotee for the last six years. Since then I have experienced many miracles in my life and I have also posted some before. This is my latest which was last week.
First of all, I would like to thank the entire team for giving us this opportunity to read everyone's miracles.
I want to be anonymous for the experience I am writing about today. I live in the USA with my family. All my family loves Baba so deeply. My experience is that last week while I was at work, all of a sudden I feel like throwing up and I could not even stand up to walk. I went to my breakroom and sat there for a while. It was time for me to go home in the afternoon. I still could not stand or walk. Somehow I managed to go to the Parking Lot chanting Om Sai Ram. I reached my car but was lying straight for 10 mins. I called my daughter and she said that she will be there soon. I always have Sai Baba's Idol in my car where I always put a flower before I start my car. I said Baba please drive me home. Chanting my Sai's name Baba brought me home safely. But as soon as I reached home I started throwing up. I cannot forget how my Baba brought me home in all traffic. It was very scary to drive in that traffic without concentrating on the Freeway. And the very next day I was all better.
Sai Baba thank you so much. If you have full faith in Baba, He will help us in all ways. Om Sai Nathaye Namah. Aap ko Kothi Kothi Pranam.
Sai Baba Blessings
Anonymous Shirdi Sai Devotee from India says: I have been a Sai Baba devotee from India for many years and my faith is increasing more and more with time.
A month back, a message was published in our organization that now work from home shall be converted to the hybrid mode which means reporting to the office on certain days in a week. As I stay in a different city with my family and a working wife. It would be really tough for our kid to manage school and tutorials without our support of timely pickup and drop. Hence we thought that if my wife shifted back to her last organization which was very near to our house then it would help our kid a lot with tutorials etc. She applied to her last organization and thanks to Sai Baba that she got her offer letter two days back. We request Sai Baba complete all her relieving and joining processes smoothly. Also Sai Baba ji, please bless to continue the work from home so that we can equally support our kid for his JEE tutorials.

Thanks a lot, Baba ji for Your blessings and keep blessing all Your devotees.

Om Sai Ram
Thank You So Much Sai Baba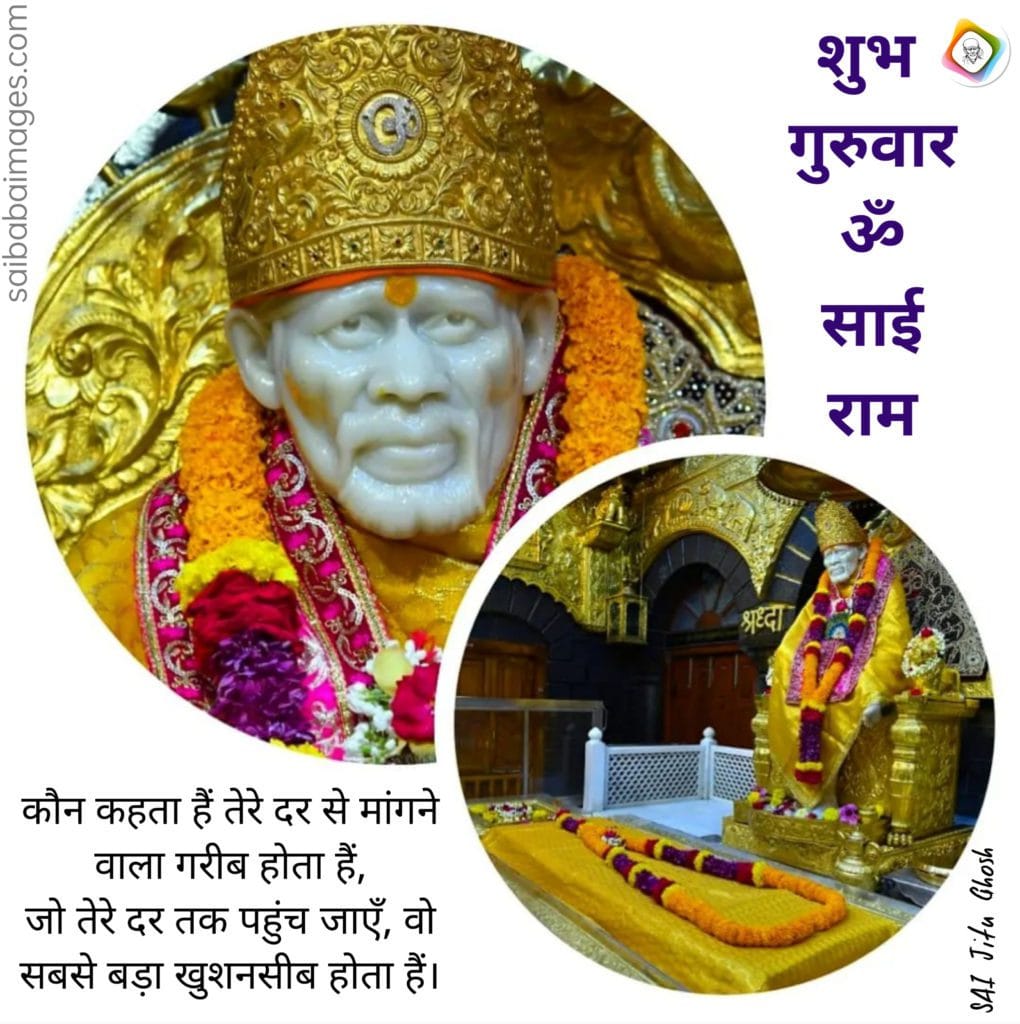 Anonymous Shirdi Sai Devotee from USA says: Om Sai Ram to all Sai devotees. Thank you to the team maintaining this blog.
Om Sai Ram. I want to sincerely thank Baba for His help with a difficult situation. I was in a difficult situation yesterday and also today. I was very tense and prayed to Baba that if it got resolved then I would share the experience. Yes, our Baba helped and I am beyond thankful.
Baba, I still cannot thank You for getting us out of the other situation. Baba, thank You for always being there when I pray to You and I always feel blessed to be Your daughter. We are all always at Your feet and blessed to be Your children. Thank You so much, Sai Baba.
Sai Baba Fulfills Inner Wishes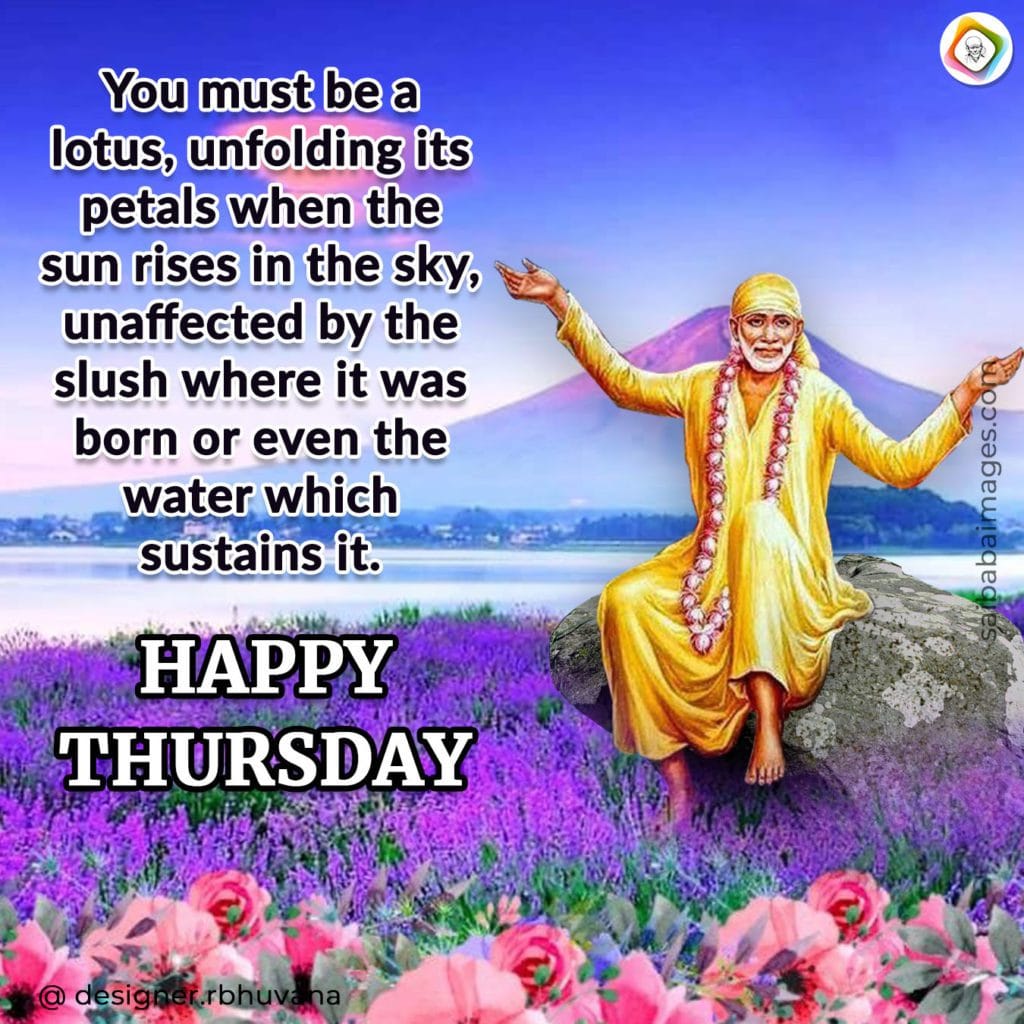 Anonymous Shirdi Sai Devotee from Australia says: I was expensive but was gifted by hubby by Baba's grace.
My parents have come to help me with my newborn. They usually buy things for themselves. My mom wanted to buy an air fryer for her but she just wanted it to be on budget of about 100$ my hubby usually chooses the best one. He liked it, which was a bit expensive and cost about 200$. Within I was like let us gift them from our side but was not in a state to tell my hubby. I just prayed to Baba and my hubby by himself decided to gift it to my parents. What a miracle by Baba! He reads our minds and soul and He knows what makes us happy. Love You, Baba. Please take care of everyone. Please see to it that Your baby is healthy and everyone is safe. Om Sai Ram.
Thank You Sai Baba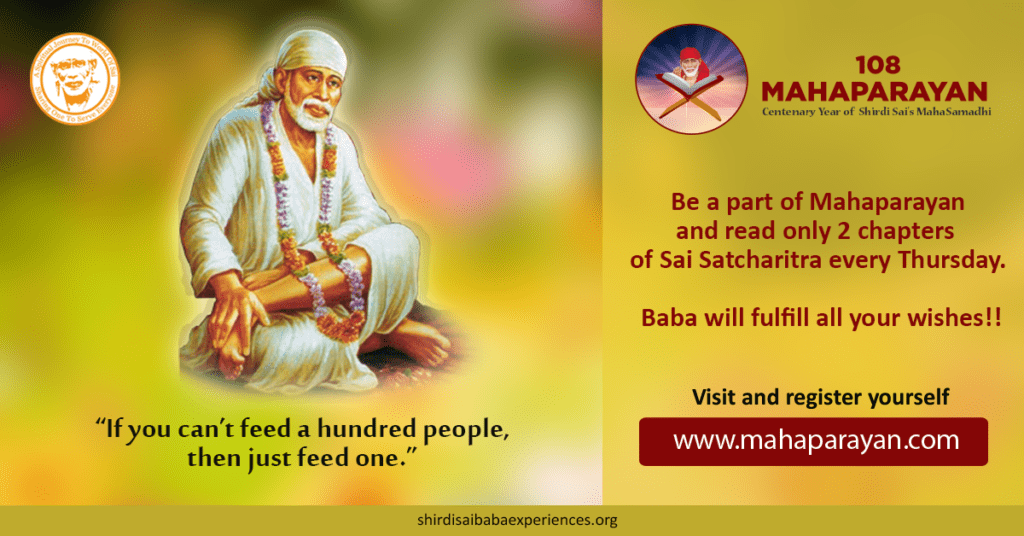 Anonymous Shirdi Sai Devotee from India says: Thank you Hetalji and team for providing us with this divine platform.
Dear Baba, thank You as I could take leave on Friday. Nobody said anything. Thank You Baba as my demo went well. With Your blessing, I faced no problems during the demo. You arranged it on the day I wanted to give the demo. Also, my school did not create any problems when I messaged for the leave. Baba, I am nothing without You. Om Sai Ram. Om Sai Ram. Om Sai Ram…!
---
More from SaiYugNetwork.com
© Shirdi Sai Baba Devotees.com – Member of SaiYugNetwork.com