Udi Miracle And Many More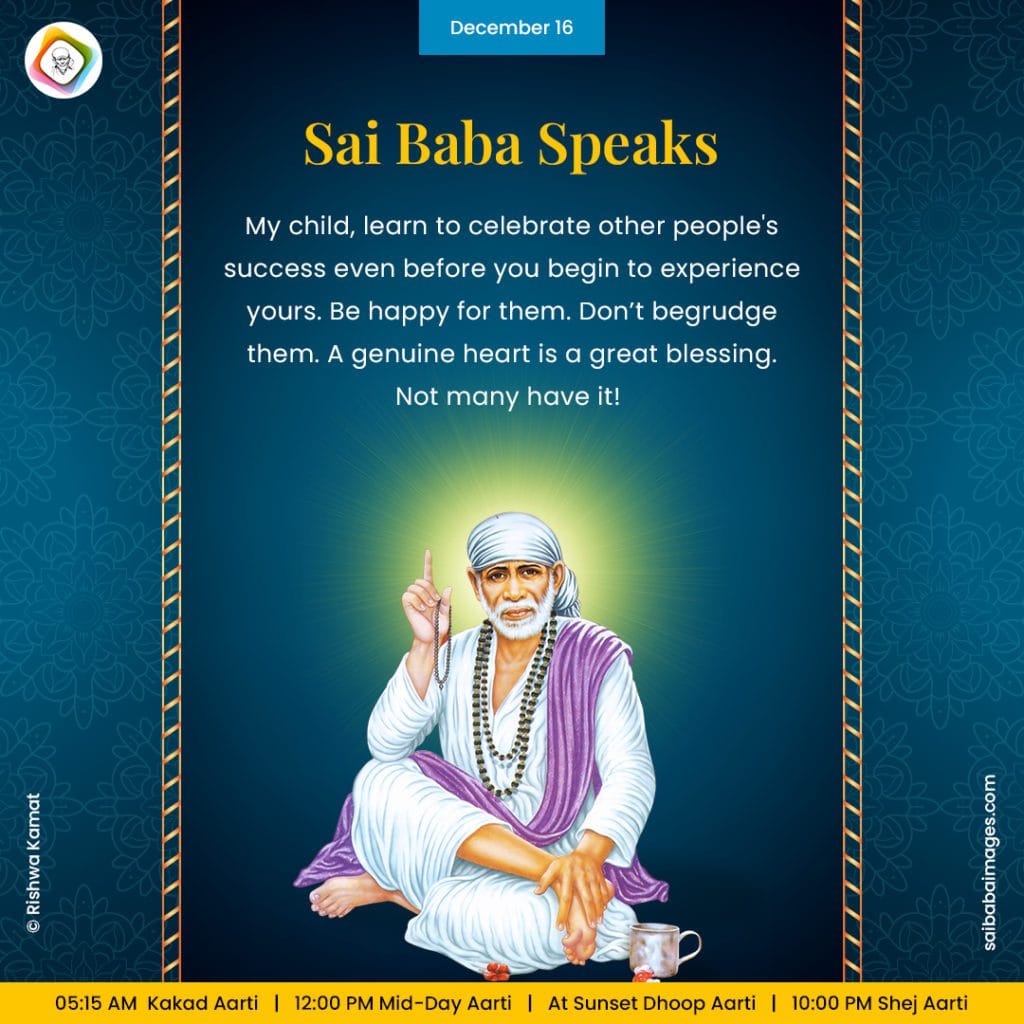 Anonymous Shirdi Sai Devotee from India says: I am an Anonymous devotee of Sai Baba from India. Thanks to all who are maintaining this divine blog.
I want to apologize to Baba because many of His miracles I am writing very late. Sorry, Baba.
Experience 1: This one is a Udi miracle that will always remain so special. I am having some health problems for which I have completely surrendered to Sai Baba. I was in need of Udi and I badly wanted it. Previously I went to the Sai mandir many times but I couldn't get the Udi packet. So I was dejected and the pack that I took from my home had also got finished. I was asking Baba to provide me with Udi somehow and finally started to use the rose petals that I got in Sai Mandir as Udi for about three months and it worked miraculously for me. Then after that, the petals were about to finish soon so I went to the mandir and brought many flowers this time. I used to keep them in a small box after they got dried but this time I was somehow ignorant of the Udi as I knew it could cure me. I started to neglect it by not taking it. After one month I realized that nothing could cure me except Udi and developed lots of health-related issues. I was mentally exhausted and then again decided to take Udi.
When I opened the box all the petals were completely wasted as they developed fungus due to moisture content then again I brought leaves and that too within a few days were wasted and it happened to me for the second time. This time I told in front of Baba that Baba I don't have any Udi with me and that I will take these rose petals as Udi even though they developed fungus as You are taking care of me and so I think that nothing will happen to me. This was my thought but Baba had His ways. That day my friend saw this and scolded me for taking it and the next day I did not take it. I was cleaning my cupboard when I got one book and started reading that book. That night my friend came to my room and was holding that book suddenly. Then she randomly opened that book and there was a packet of paper which I opened and was surprised to see Udi in that packet. It was almost a year since I hadn't opened that book and I don't even remember when I had kept that Udi there. I feel so blessed to receive His blessings like this. One more thing happened today when I just finished listening to this song "Sache mann se jo bhi pukare sunte hai Prabhu Ram (whoever calls with a true heart, Lord Ram listens)". Prabhuji kare Sahay! Om Sai Ram!
Experience 2: This experience is regarding my marks and results. I got the highest marks in one subject which I never expected. Baba, thank You for showering loads of love on me. This time I got the highest score than my previous ones. You know how much I have exceeded my previous scores and the credit goes to You, Baba. I had promised You to share this on Your blog if I passed two subjects that I thought I would not pass but in both subjects, I got more than passing marks and also more than expected. Thank You, Baba. Not only this You also made me choose the electives and so please make everything alright, Baba. Also, the lecturer who used to target me and was almost hating me gave me very good and unexpected project marks for presentation and lab marks and started to behave nicely, Baba. I know everything is Your Leela. 
You also protected me from one more dilemma about my previous and this year's results. I was worried about how to tell my parents and due to Your blessings they did not even scold me for my mistakes. I was worried about how to tell them but You only created the situation. Suddenly one mam sent some wrong link to my parent's mobile and then my father asked about the results. I told him about that. I never expected that everything would go so smoothly. Thank You loads, Baba. Om Sai Ram. Om Rajadhiraja Yogiraja Parabrahma Shri Satchitananda Sadguru Sainath Maharaj Ki Jai. Om Sai Rakshak Sharanam Deva. Om Shirdi Vasaya Vidmahe Sachidananda Dhiayi Thanno Sai Prachodayath. Om Sai Ram. 
Sai Baba The Greatest Saviour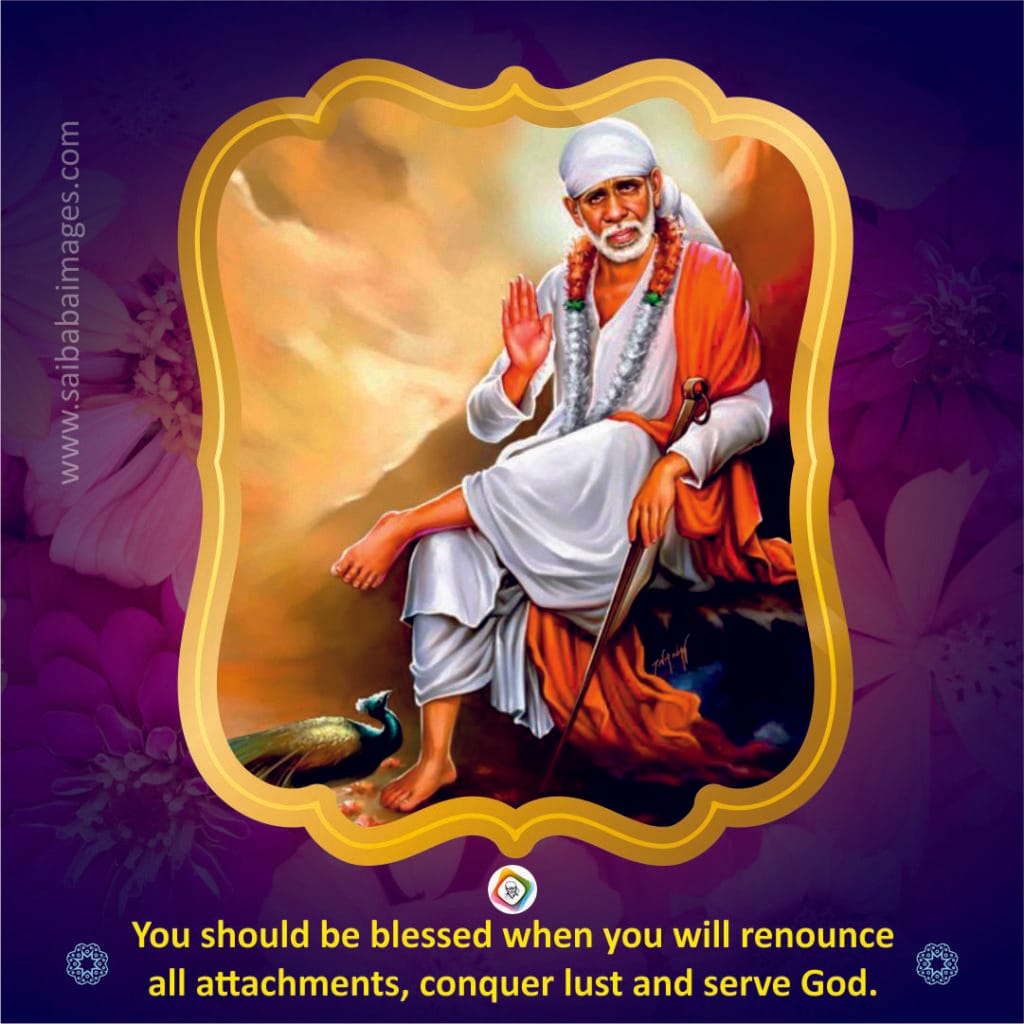 Anonymous Shirdi Sai Devotee from Germany says: Om Sri Sai Nathaya Namaha. My Pranaams to the team members of the blog and to all the devotees. I have submitted many of my experiences on this divine platform and am again here to share some of the beautiful leelas of Sri Sai Baba.

Stomach ache: A few days back my son complained about a stomach ache and at night he woke up multiple times because of the pain. I prayed to Baba to help him get relief from the pain and make him alright by morning. As prayed he had almost recovered by morning. Thank You so much, Sai.

Permission from school to attend classes late: It is a continuation of the previous experience. As my kid had a stomach ache and didn't have proper sleep at night we decided not to send him to school the next day and also sent an email to the teacher that he won't be attending a school that day. But after my son woke up he was completely fine and said that he wanted to go to school as he had some sports tests and also some important classes. We were a bit doubtful if the school authority would allow the child as it was already past school time. We wrote an email to the class teacher and we didn't get any reply. Praying to Baba, I called the school office people and the person said that we could send the child if he was doing fine. Thank You so much, Baba.

Facebook Access: I sell plants online on Facebook Marketplace. One day the access got blocked for no reason. I was very depressed as it is the only and main platform that I use for selling the plants. I prayed to Sai to please fix it before Vijaya Dashami (the next day was Vijaya Dashami) and vowed that I would submit my experience here if it got fixed. And wonder of the wonders it got fixed by the next morning. The last time this happened and it took seven days to get access. I also read on the internet that it takes even longer (months)to get back access. Thank You very much, Baba. You are the greatest savior.

Thank You so much Baba for helping me get decent sales last and this month also. Please bless me to grow more in this field of my interest and earn a good income. Please guide me, Deva. Bless me to become self-sufficient, knowledgeable, and humble, and always be at Your feet, Sai.

A few days back I had throat pain and was worried that it might become worse like the previous time. But with the blessings of Sai, I was completely fine within a day. Thank You, Baba. Please bless dad with good health, Sai. Also please bless every one of the families with good health, wealth, and peace, Swamy.

Raajadhi Raaja Yogi Raaja Parabramha Sri Satchidhanandh Sadguru Sainath Maharaj Ki
Jai…!
Sai Baba's Beautiful Leela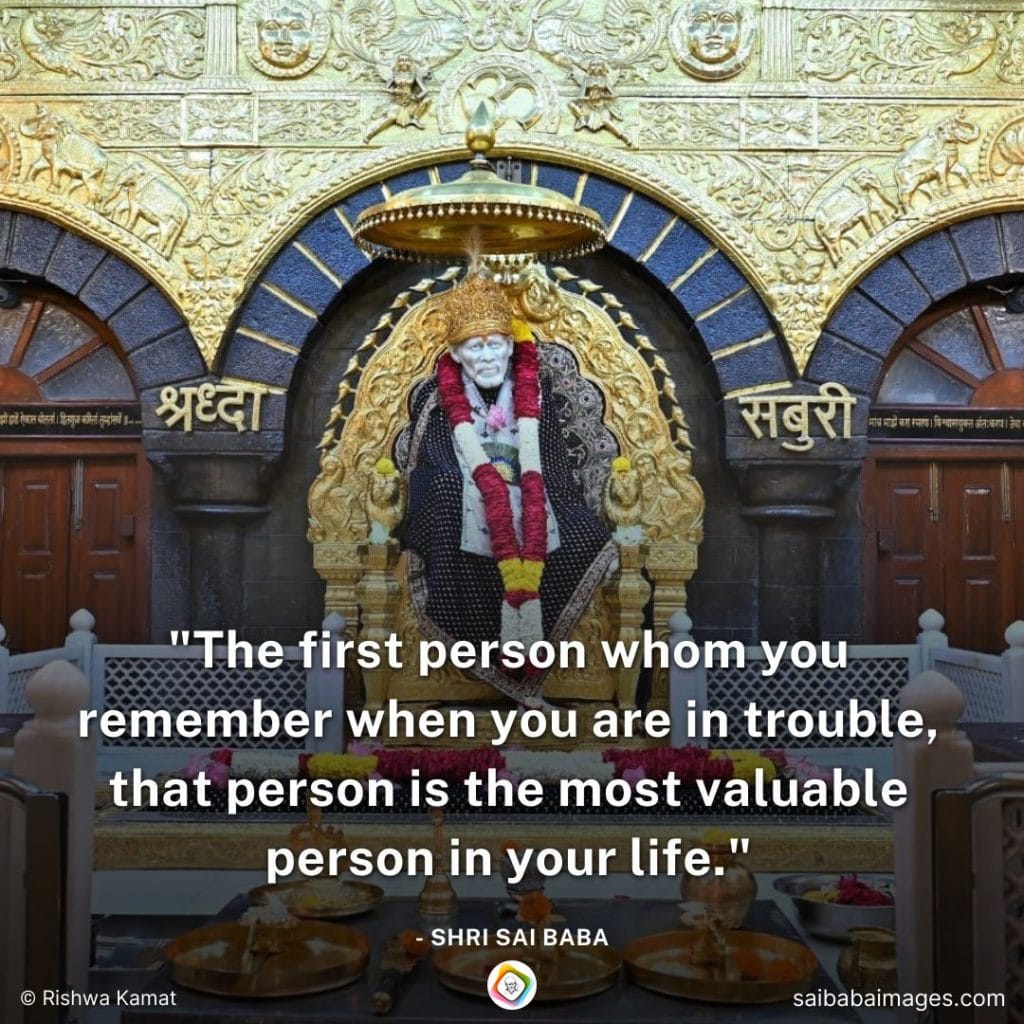 Anonymous Shirdi Sai Devotee from India says: Hi! Om Sai Ram. I am a small devotee of our beloved Sai Baba. Whenever I am going through a rough time, I always remember Him, and miraculously He is always there for me and for His devotees who love Him dearly. I have seen so many miracles because of Him. 
I quit my job about three years ago to prepare for the government exams. I tried but I could not focus on studying for the government exams because of Covid and other reasons. I always regretted quitting my well-paying job.
I gave many interviews and failed. I ended up losing my self-confidence. Years passed and I was still searching for a job. 
One of my family friends referred me to his company. I always dreamt of being a part of that company. I waited for a month but there was no communication or any email from them. Last month, on a Thursday I got an email from them and soon they called to schedule an interview. Since I had got an email from them on a Thursday, I knew that it was our Sai's Leela and Baba was guiding me through. 
The following Monday, I had an interview. It was a 45-minute long interview and it went fine. I waited for their response and on Thursday again I got an email stating that I would be having 2 rounds of interviews next Monday. I attended them as well and they went fine too. Again, I had another interview and that also went okay. Then finally I got an email yesterday stating "Welcome Onboard, You Are Selected!" Guess what, I got my offer letter on Thursday. If this is not Baba's miracle then I do not know what is. I just have no words. 
Please do not give up. He is always listening to us. He is testing us. We just have to wait for the right time. Just remember Him and lo, there He is, next to us, protecting us. I love You so much, my dear Baba. You are my father, my mother, and my everything. Please bless us and be with us. We are all lost souls and it is just You and only You Who can guide us.
Om Sai Ram. Om Sai Ram. Om Sai Ram. Om Sai Ram. Om Sai Ram. Om Sai Ram. Om Sai Ram. Om Sai Ram. Om Sai Ram. Om Sai Ram. Om Sai Ram.
Recent Experience With Sai Baba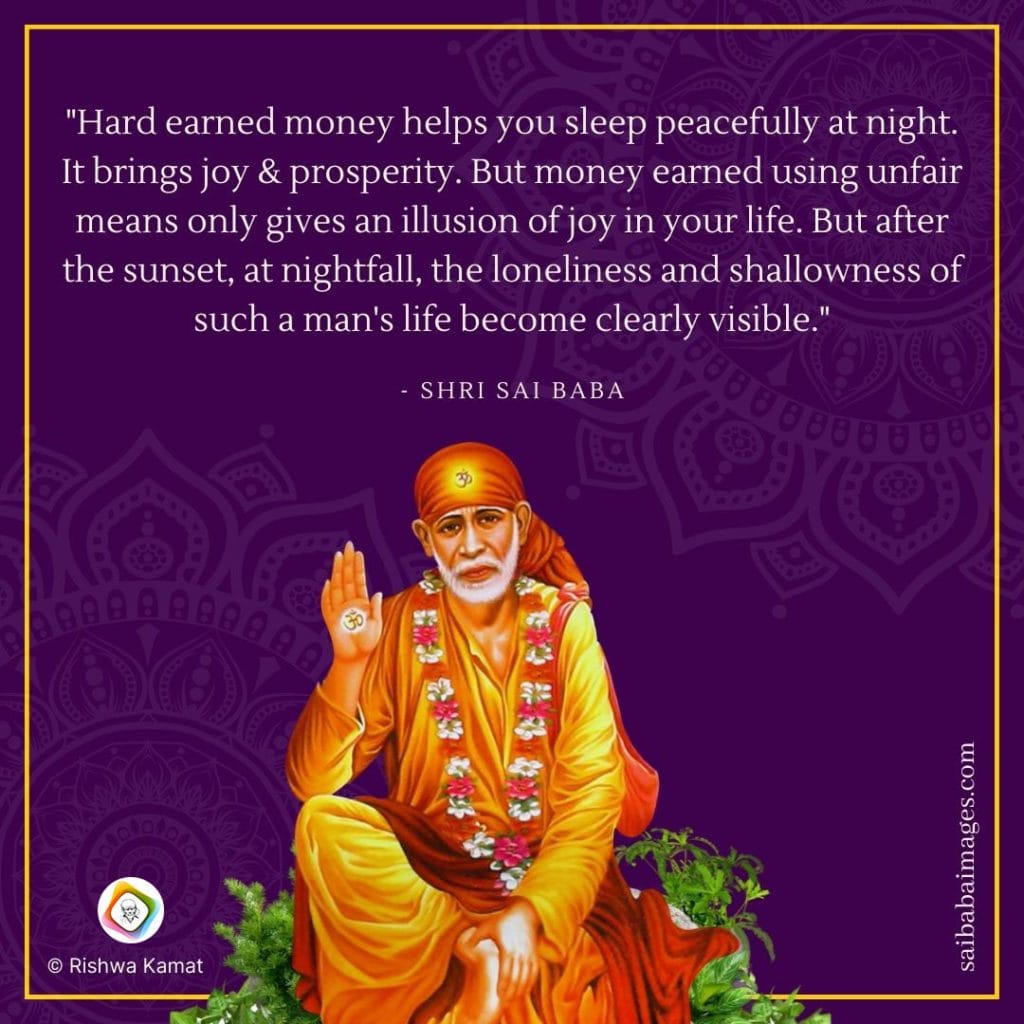 Shirdi Sai Devotee Hrishika from India says: Om Sai Ram. I'm Hrishika from India and I would like to share my recent experience with Baba.
As I had taken admitted to an open University, I had to go to give my exams there. I was praying to Baba to make the exam center in my desired place. As the exam approached, I was full of fear and anxiety and my fear increased every day. When the exam came I requested the University authorities to give me the exam center in my own state and with great difficulty they accepted but again they refused and said to give the exam at the University itself. I prayed to Baba to give me the exam center in my state. As University was far away and in a different state I was panicky and depressed and above that, I didn't tell my family about it. But two days before the exam when I told them about my exam, everyone panicked. They were worried about whom they will send me. But Baba arranged everything for me perfectly through my family. The ticket was finalized and Baba sent my sister as my companion (Thanks to her, she traveled min 300 km for me). She reached my place in the morning and from then we started our journey and reached the University State in the evening. Everything was perfectly arranged. Although we were worried but Baba helped us in every way. Baba helped us in so many ways. 
While returning back my family accidentally booked the ticket in the morning and while we were told it was evening. But at that time also Baba helped us to book another ticket through the Ticket Counter. And he helped us through many people. An old man who was very sweet and friendly helped us with our luggage and dropped us at another platform (as we were traveling on the train alone for the first time) and after that while waiting an elderly gentleman helped us to board the train and made us sit with his family together. We thanked him and thanked Baba for helping us through different people.
When we reached our home station it was a very early morning like 3.30 to 4 am. We took an autorickshaw towards our home. Now see how Baba helped us here also. We reached home and paid the fare to the autorickshaw and entered the home. When I reached my room it struck me that I had one trolley and I left it in an auto-rickshaw. All my clothes were in them. I panicked and all kinds of thoughts crossed my mind. While I was telling my sister I heard the Auto honking at our gate loudly and multiple times. I and my sisters quickly ran to the stairs and reached the gate. My sister took the trolley from the driver and thanked him. I also thanked God and thanked him. After that my sister told me "That Autowala bhaiyya seemed honest. Otherwise, if it was another person maybe he took the bag to see what valuables are there." I asked her how that bhaiyya knew in the mid of the road that we left the trolley and that too the trolley was at the backside of the auto and we were in the front seat. She told me, that bhaiyya told her, that while returning back he heard something making a noise in the empty auto. And he wondered what was it. Upon seeing the backside he realized that it was a trolley and knew it was ours and moved back straight to our gate. It was so generous and honest of him. Thank you Autowala bhaiyya. And Thank You, Baba. I know it's You backstage helping me in and out every way. I Thank You From The Bottom Of My Heart O Deva. Thanks a lot my Sai. Thanks a lot my Baba. I love you so much. Words are not enough to show my gratitude toward you.
And I'm sorry Deva for posting it late. You know your daughter is number one at procrastinating. Please help her to come out of this habit. Make her active and hardworking. Om Sai Ram.
Sai Baba Saved Husband From A Life -Threatening Disease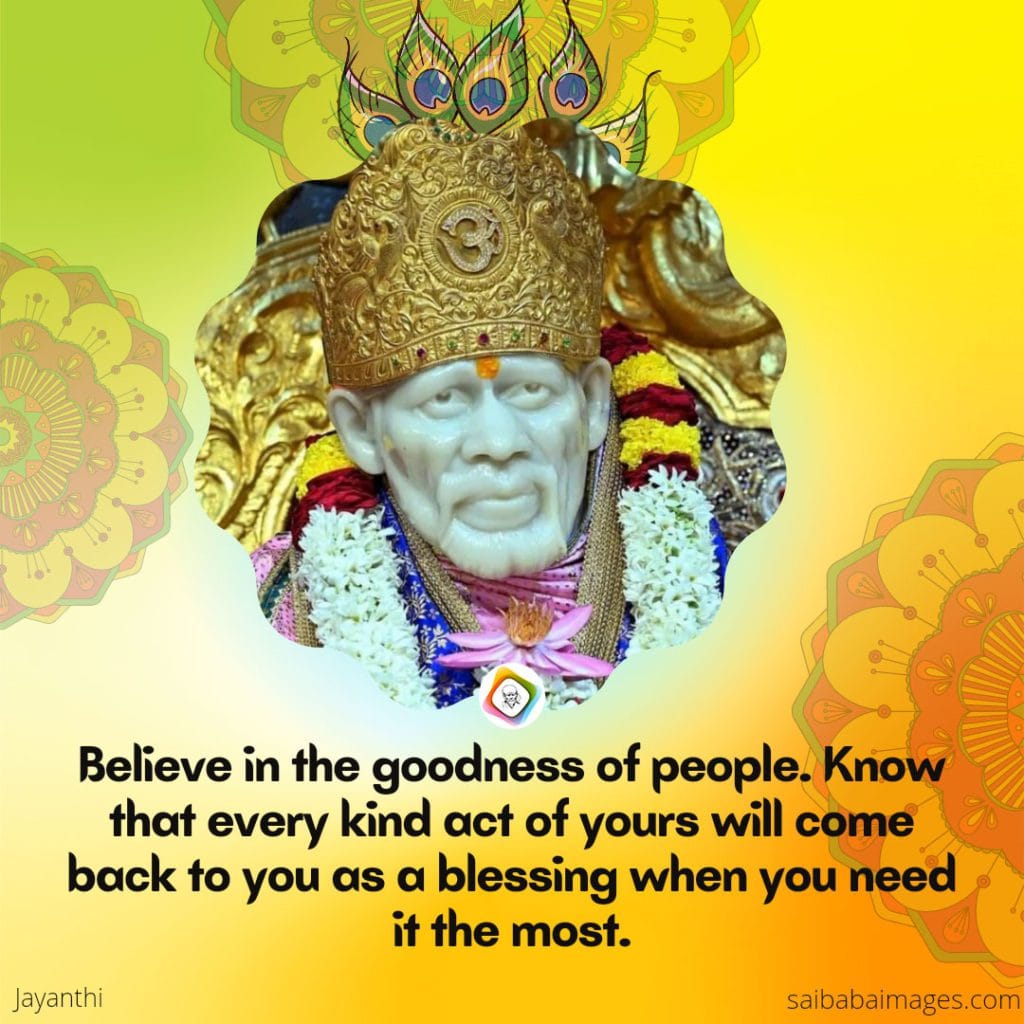 Anonymous Shirdi Sai Devotee from UAE says: I am a Sai devotee from Dubai. I have experienced many Sai miracles. Please do not disclose my name. Om Sai Ram! Babaji blessings to all His children.
My husband has not been keeping well for one month. He was having pain in the bone above his thigh. It was not very severe. Then he developed pain in his rib bone. Simultaneously his jaw bone was paining when he used to eat. We went to the doctor. The doctor examined and took an X-ray. She found some white spots on the bone. She told us that we needed to go for a blood test to check for cancer. Currently, my husband's mother is suffering from bone cancer. We gave blood and were very scared. I knew it was only Babaji Who could help. I was only praying to Him the whole time, reading His miracles from this blog. 
This was a Thursday. At night I took His question-and-answer book. It said, "Pray to Baba and do Aarti immediately." I lit a ghee lamp in front of His photo and at 12 midnight performed His Aarti. The next day the results were negative and there was no Cancer. 
I can't even imagine my life without You, Sai Maa. Thank You for accepting me and my family. Baba, I can't mention all the great miracles that we have experienced as a family. Please bless that one day I can publish a book on Your miracles. Om Sai Ram!
Sai Baba Gave A Hint Through His Photo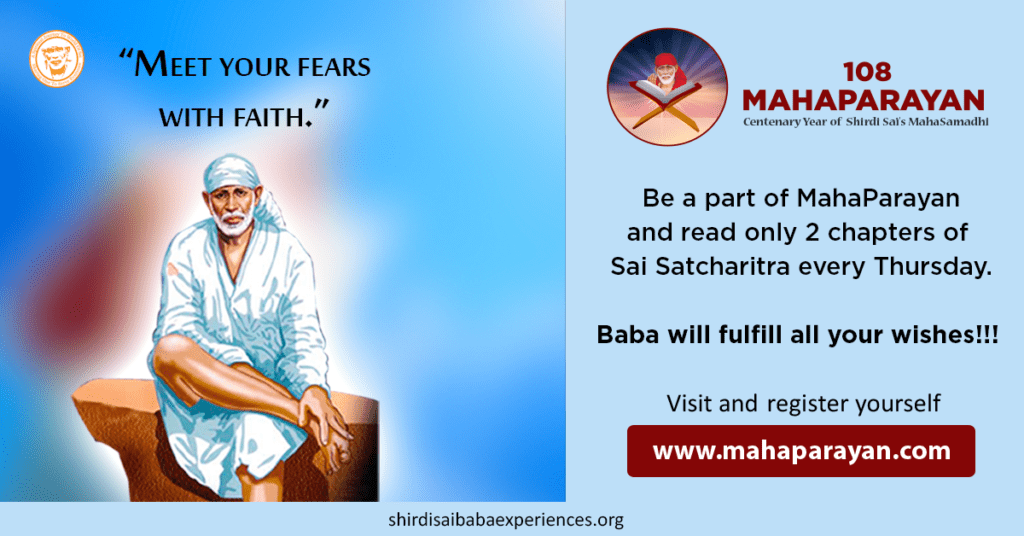 Anonymous Shirdi Sai Devotee from India says: Myself residing in Bangalore, currently pursuing my post-graduation. Om Sai Ram! I am an ardent devotee of Sai Baba. Wherever or whenever I am in doubt I just chant Om Sairam! 
Now coming to my experience, I have my college on Monday. I was just praying to Baba to let the timings be till 3.30 pm only and not extend it till 6 pm. I also prayed that if I saw Him in white kafni then I would definitely confirm it as His hint to me. To my wonderstruck, He showed a hint to me wearing a white kafni on my social media! I was so overwhelmed by Baba's act. Thank You so much, Baba. I trust You!
I surrender everything under Your feet! As promised I posted my experience here. Baba, please make it happen. Thank You.
---
More from SaiYugNetwork.com