Shirdi Visit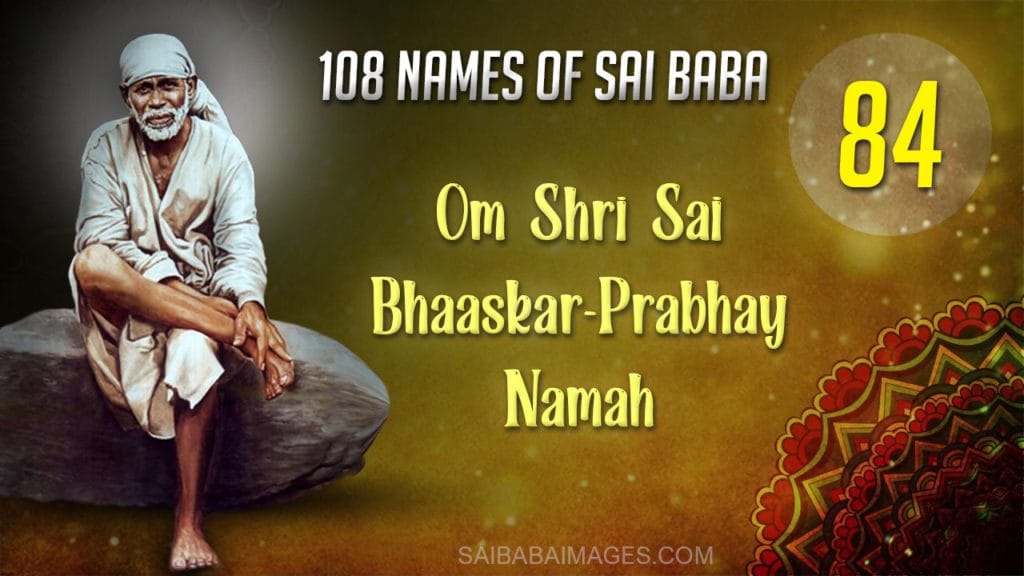 An anonymous Shirdi Sai Devotee from India says: Hi I am part of the Global Mahaparayan group MP-2977N1 Sai Maa Sai.
I am very happy to share this experience! Yes, it's about our visit to Shirdi. We moved to Mumbai in 2017 and we have visited only once to Shirdi in the past which was in the year 2011. After moving to Mumbai, being a Baba devotee, I thought now we have come closer to Shirdi so it will be easy to visit Him frequently. But it was not so. Until 2022 we did not get a chance to visit Shirdi. I always thought that we should plan a Shirdi trip soon but after that, I used to forget and carry on my usual routine. Then again suddenly I would think about the plan and then it would go off. This was the scene from 2017 till 2022.
Then in 2022 or say from Dec 2021 a strong desire rose in my mind to visit Shirdi. Almost every day I prayed to Baba to give us a chance to visit Shirdi. As I know it's not we who decide or plan, but He must allow us to visit Him. I was checking for online darshan daily and came to know that we can book only a week before our darshan date. My husband and I planned that we would visit Shirdi during Pongal, a festival holiday that was on 14th Jan 2022. We also planned to visit a resort in Nasik while returning from Shirdi, as we had not taken a vacation break for long. We were set with the plan and I was praying sincerely to Baba to fulfill this successfully.
Also read: Baba Fulfilled My Dream Of Motherhood
In the third week of Dec 2021, the Covid third wave started rising in Maharashtra. Mumbai being one of the busiest cities started seeing more cases on a daily basis. I started worrying that there will be a lockdown again and the temples will be closed because of this. However, there were restrictions put by the Government but temples were not closed. Still, I was worrying thinking that by mid of Jan there may be new restrictions and our Shirdi plan may get affected. Of course, I was worried about this third wave too. However, I got a message from Baba through my friend and the message said, "I am inviting you to Shirdi, light a lamp daily and I will fulfill your wish." This really boosted me up and I strongly believed that Baba was arranging this and nothing would go wrong.
My husband had already booked our Nasik resort stay as it was getting filled up. We just had to book our Shirdi darshan and stay, which we planned to do one week before the travel date. Then on the 2nd of Jan suddenly, my husband fell sick. He got a high fever and a little body ache. I gave him medicines and prayed to Baba that this fever should not continue and his temperature should become normal. The very next day his temperature came down to normal and he was feeling better. The current situation of rising Covid cases continues to keep me apprehensive. But Baba was communicating to me through various modes indicating that He would make this Shirdi trip happen. In between this our apartment society was also making various rules on a daily basis like sealing a floor where there was a positive case etc. These just added to my tension. I continued to get messages that were assuring me and comforting me that all this would be taken care of. As the days were coming closer when I used to think about the plan doubtfully, Baba used to reply positively. One day when I was worried about this in the morning and later during the day when I was reading Satcharitra, my chapter that day had a portion about how a devotee's wish to visit Shirdi was fulfilled and it also said that if Baba permits someone to enter Shirdi then He arranges for their reception too. These kinds of wonderful hints I continued to get.
One week before we booked for Darshan and the hotel stay. On the 14th morning as per our plan, we finished the "Pongal" festival pooja at home and started off to Shirdi.
From there on, I was so excited throughout our trip and it was such a memorable one. We thoroughly enjoyed the darshan and trip. We spent more time in the temple where I could tell stories about Baba to my husband showing the places inside the temple. It was such an amazing experience. The hotel we stayed in Shirdi was also like a Sai Baba temple as it had Sai Baba messages along with His photos in almost all the pathways and small Baba Mandirs were also there inside the hotel. Throughout the day Baba songs were being played. It was an amazing stay there too.
Finally, I want to tell you all that this was not at all our plan or effort. Baba decides and things fall in place. If not Baba then definitely during the peak of such a pandemic, I don't think we can plan or execute any of the above that I have mentioned. Our only part was that we wished sincerely to visit Shirdi and Baba permitted us. With so many issues cropping in and around us, Baba gave us an opportunity and made this a memorable one for our lifetime. Love You, Deva. Om Sai Ram!
Health Issue Cured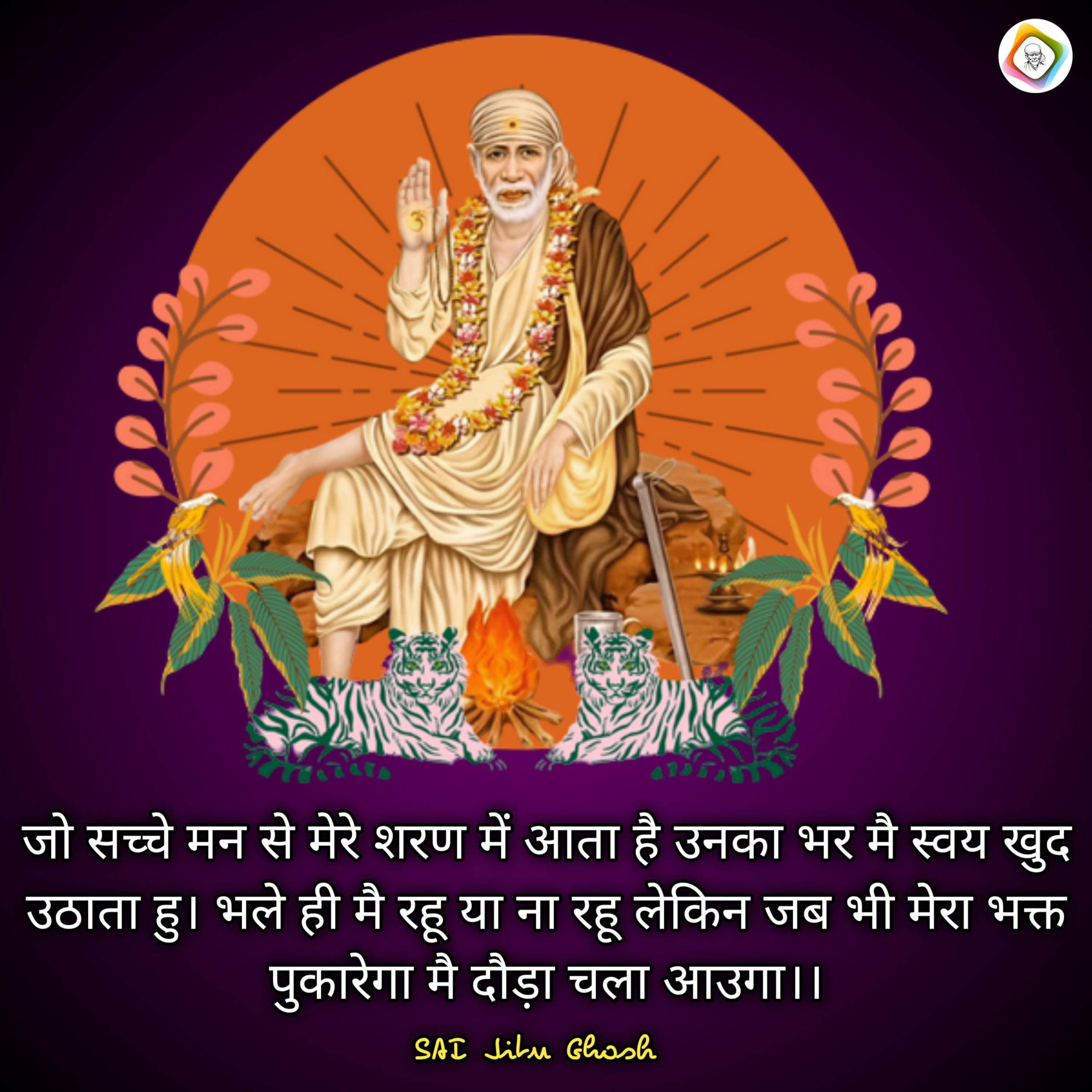 Anonymous Shirdi Sai Devotee from India says: Hi I am part of the Global Mahaparayan group MP-2977N1 Maa Sai.
I am going to share another incident where Baba cured my Husband's health issue completely.
My husband always had gastric issues. He used to get burps very frequently. But this was normal to him and he was used to it. I always kept insisting on visiting a doctor to check on this as even though it was mild, it was better to consult with a doctor. Then my husband consulted a doctor on this and he was prescribed a few medicines for a month. My Husband started with the medication and he was feeling better. However, the medicines were a little power as it was a mix of antibiotics too and so it gave some side effects too. One of the side effects was itching. My husband started getting rashes. He spoke to his doctor again about this and the doctor asked to take one more tab for the rashes. 
My Husband is not used to taking such tablets for a longer duration. So that was causing him discomfort. Then the course got completed and my husband consulted the doctor again and he said to stop all tablets and take only one for another 15 days. We followed the same; however one night suddenly my husband started getting burps unusually. The next morning he started to vomit and had dysentery too. Vomit stopped after a couple of times, but dysentery continued. He took the basic pill for that and it stopped in a day. But he continued to have frequent bowel movements along with cramps. He understood that it was because of these tablets' side effects. He again connected with the doctor and told him about the condition, for which the doctor gave him another tablet for three days which also we followed but it had no effect. He continued to have frequent motions for almost 10 days. We tried many home remedies too. Nothing helped us. For more than 10 days he had this issue along with cramps in the stomach. He suffered a lot. I was completely down seeing all this and started worrying a lot. 
After three days as the tablet did not make any difference, my husband spoke to the doctor again and he said, as a next step we must do some tests (Colonoscopy), to find out the actual issue. We completely did not like this idea and we were very worried as to why we even consulted a doctor in the first place. All this while I was always praying to Baba to help us and make my husband completely alright. I also prayed that we didn't want to take any tests and that Baba should cure this now. All this while I was also adding Udi to my husband's tea and making him drink. 
I strongly believe that all that we faced was due to our karmas and Baba supported us throughout to make it as minimal as possible and was always with us. I felt Him completely being with us. There were days during this time when I cried a lot to Baba. We know that the only true medicine was His Udi and others were mere outward instruments. I prayed to Baba that I would share this incident in our Global Mahaparayan experiences once my husband was alright and I prayed that I would do 9 weeks of Sai Vrat pooja too.
The next day after the doctor suggested the test, we again consulted the doctor and there was a twist. He prescribed a few medicines for two months and did not talk about the tests. My husband started taking the medicines and did some lifestyle changes too and moreover, I continued to give Baba's Udi. In a few days, he felt better and the frequent motions and cramps issue stopped. He was completely alright in two weeks. He continued the medicines however to complete the course and then after the course, he did not have any such trouble. He is now completely alright and it is truly only because of our Baba alone. Let it be any kind of situation, if we surrender to Baba, He is sure to save us.

Om Sai Ram!
Thanks To Sai Baba And Apologies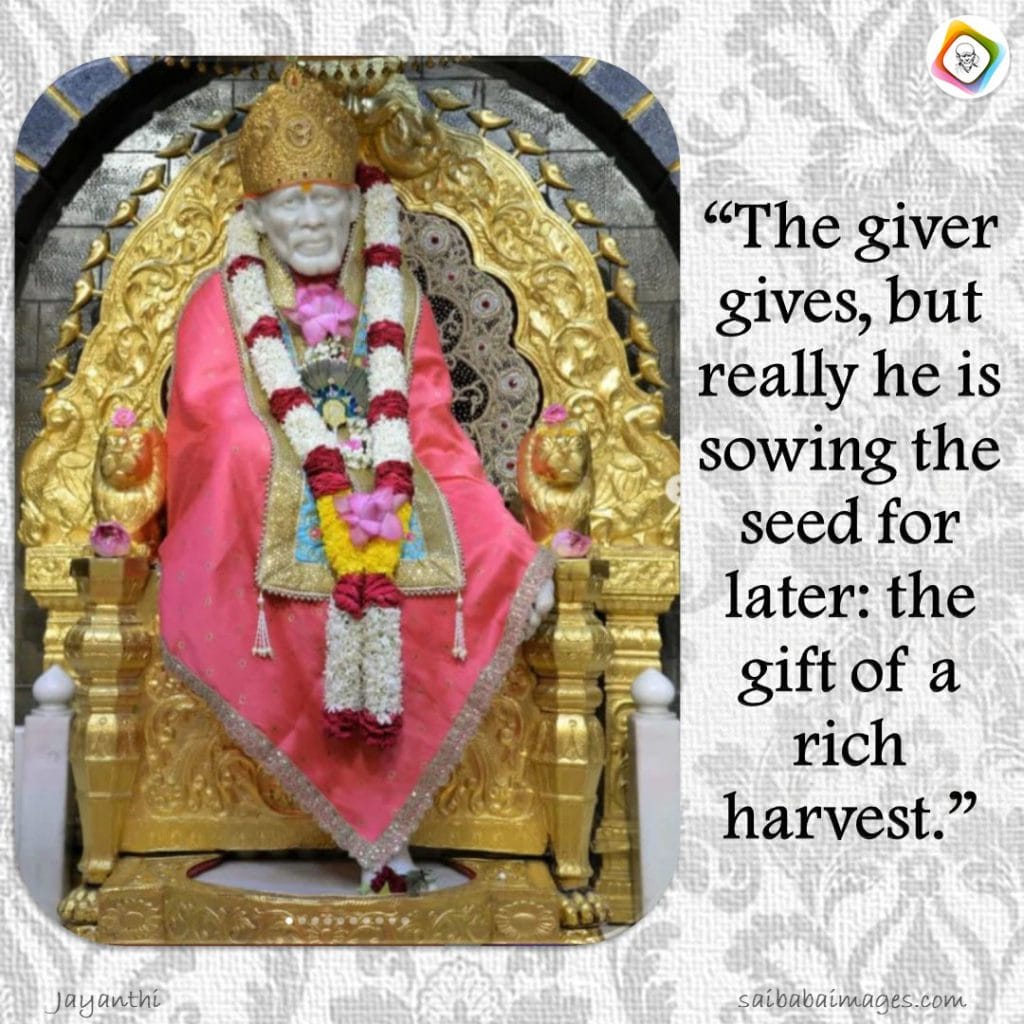 Shirdi Sai Devotee Meghna Sai from India says: Hi, I am the daughter of Baba. Thanks to the team for all the support to share our miracles. Baba, You know that my mind has no peace. I have totally understood that I can't buy happiness with money. If I made any mistake please forgive me and please keep us under Your shadow always.

Thanks for helping with Adhi's cold and for helping me to reach the office early and for making my grandmother healthy. Thanks for planning our temple rituals, and making me think positively and behave properly. Sorry for gossiping. I won't do it anymore. I only trust You, Kallalamma and Mkdg. I am fed up with human relationships. Thanks for making everything good. Thanks for the dream job. Please forgive me. I am typing this in a hurry.

Om Ganeshaya Om Shakthi Kallalamma Thaye Adhithimappa Mkdg Om Sairam!
Sai Baba Listened To Prayers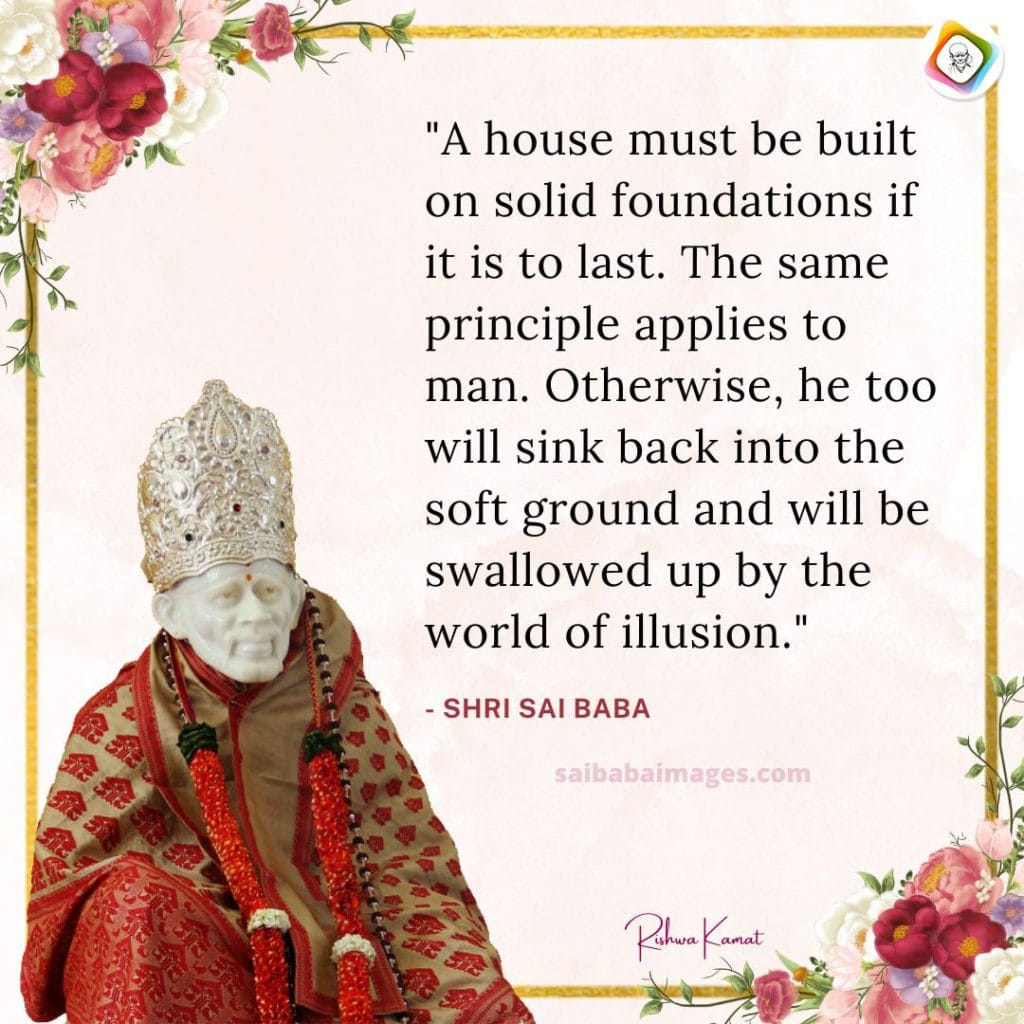 Shirdi Sai Devotee Pravin from India says: I am a small devotee of Baba from Bangalore Karnataka, India.
Thank You very much Deva for listening to my prayers and fulfilling them. You know what to give as well as when to give. Your timings are perfect. I am happy with what I got from You.

Koti koti Pranam Baba. Kindly keep showering Your blessings and keep guiding us always. Sarve Jana Sukhino Bhavntu
Sai Ram!
Sai Baba's Help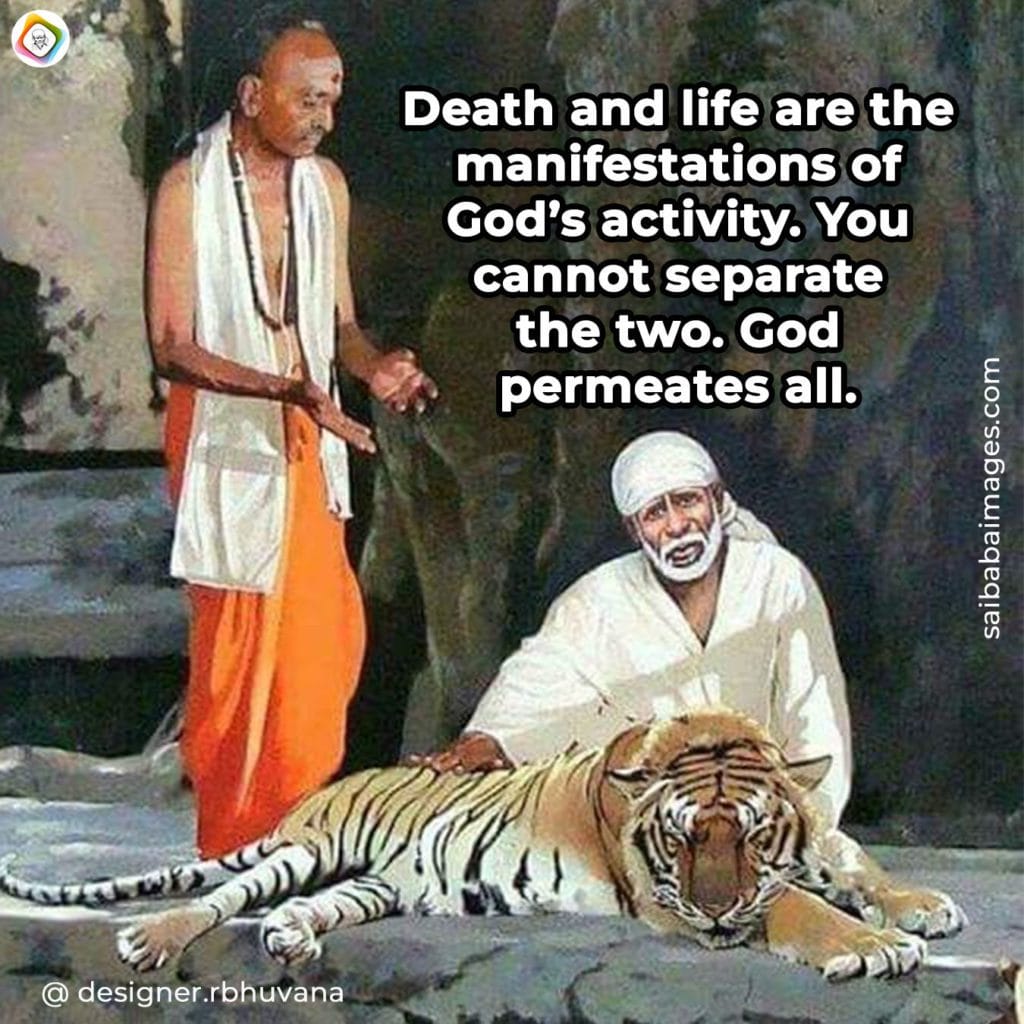 An anonymous Shirdi Sai Devotee from the United Kingdom says: I have shared many experiences on this blog. Keep me anonymous.
Recently there was a problem in my life. I was worried and was not able to study. I prayed to Sai Baba to keep negative people away from my life. Sai Baba took care of this issue. Thank You Baba. Please bless everyone with a peaceful life. Om Sairam!

Thank you Hetalji and team. 
Experience With Sai Baba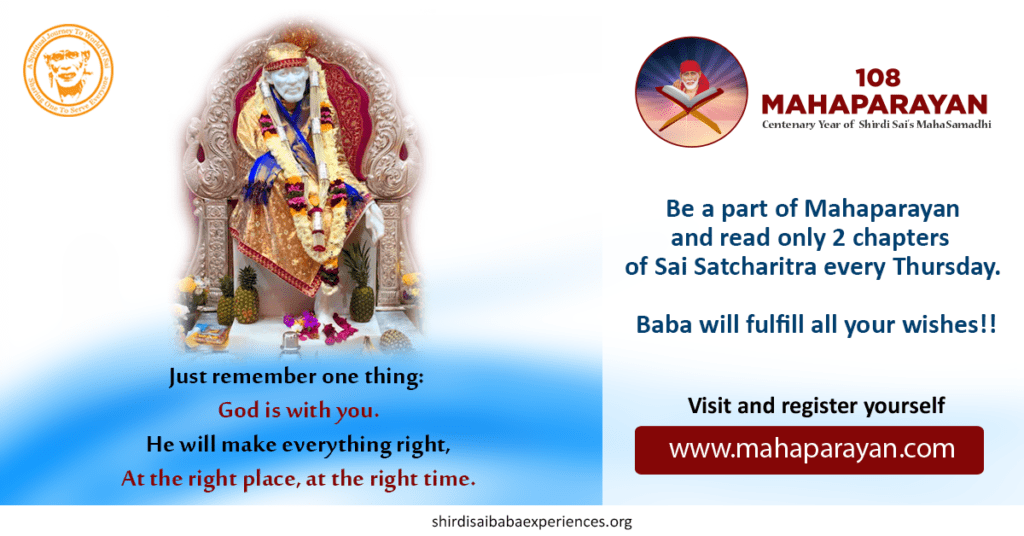 Shirdi Sai Devotee Maheswara from India says: I am Maheswara from Hyderabad and working in the IT field. 
Coming to my experience I was trying to sell my flat which is 14 years old but didn't get a suitable buyer. I prayed to Baba and finally got one buyer with the price which I was expecting and the flat registration went smoothly without any delays.
Om Sairam. 
---
More from SaiYugNetwork.com
© Shirdi Sai Baba Devotees.com – Member of SaiYugNetwork.com