Sai Baba's Blessings: A Mother's Prayer Answered for Her Daughter's Health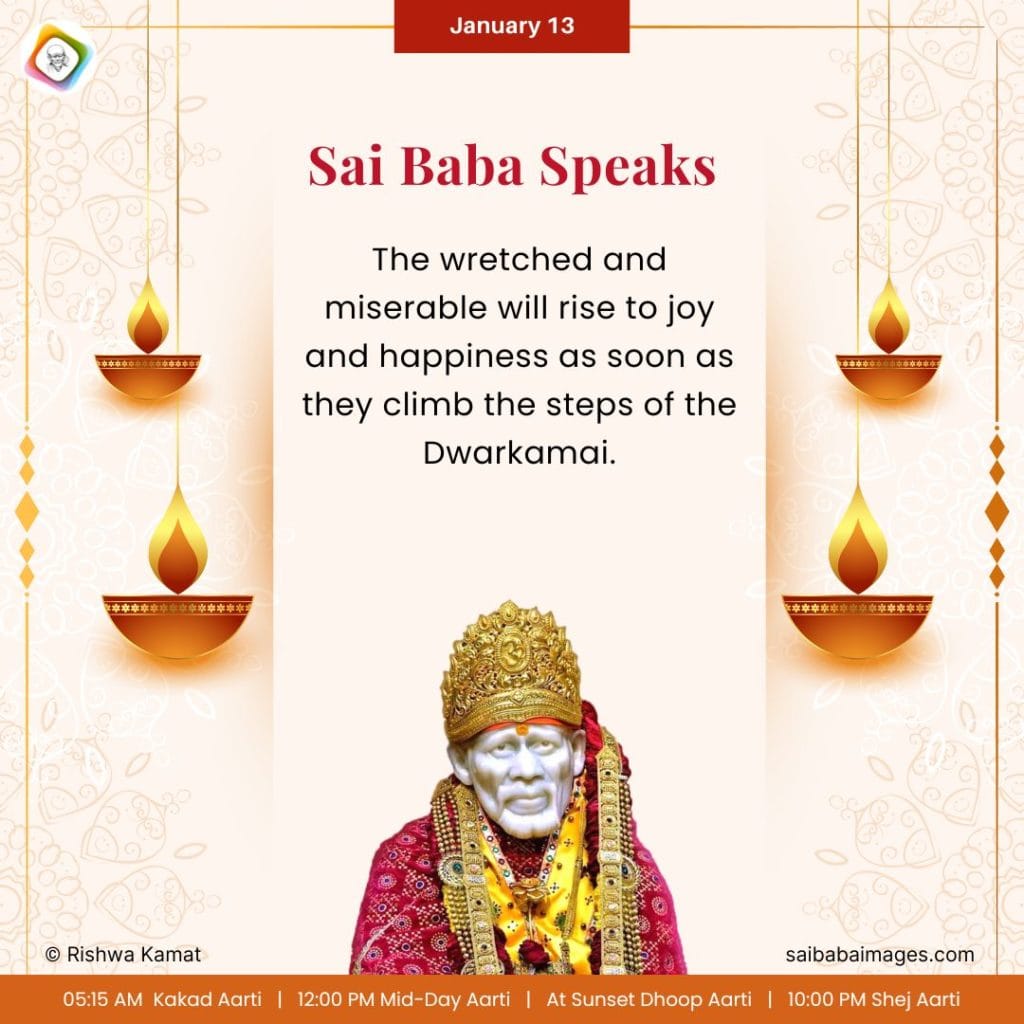 Download Sai Baba Images In This Post
Anonymous Shirdi Sai Baba Devotee from India says: I read all the experiences shared on this website every day. I am also a part of the Global Mahaparayan group since Sep 2021.
Coming to my experience: My daughter, who is four years old now, was falling sick every other month.
In the month of June 2022, she was severely sick with a fever, cough, and cold. She had a running temperature for continuously 10 days and was not coming down. We consulted two pediatricians for the same. In the meanwhile, they asked us to get her blood test done.
I was scared and prayed to Sai Baba to please make the reports normal and that there should be no major thing to worry about.
We got the report, which was normal with just some calcium and iron deficiency.
Sorry, Sai Baba, I was posting this experience late. Thank You, Sai Baba, for everything and for being there for us and guiding us on the right path.
Anant Koti Brahmanda Nayak Rajadhiraj Yogiraj Parabrahma, Sachidanand Sadguru Sai Nath Maharaj ki Jai.
Overcoming Fear With The Help Of Sai Baba's Blessings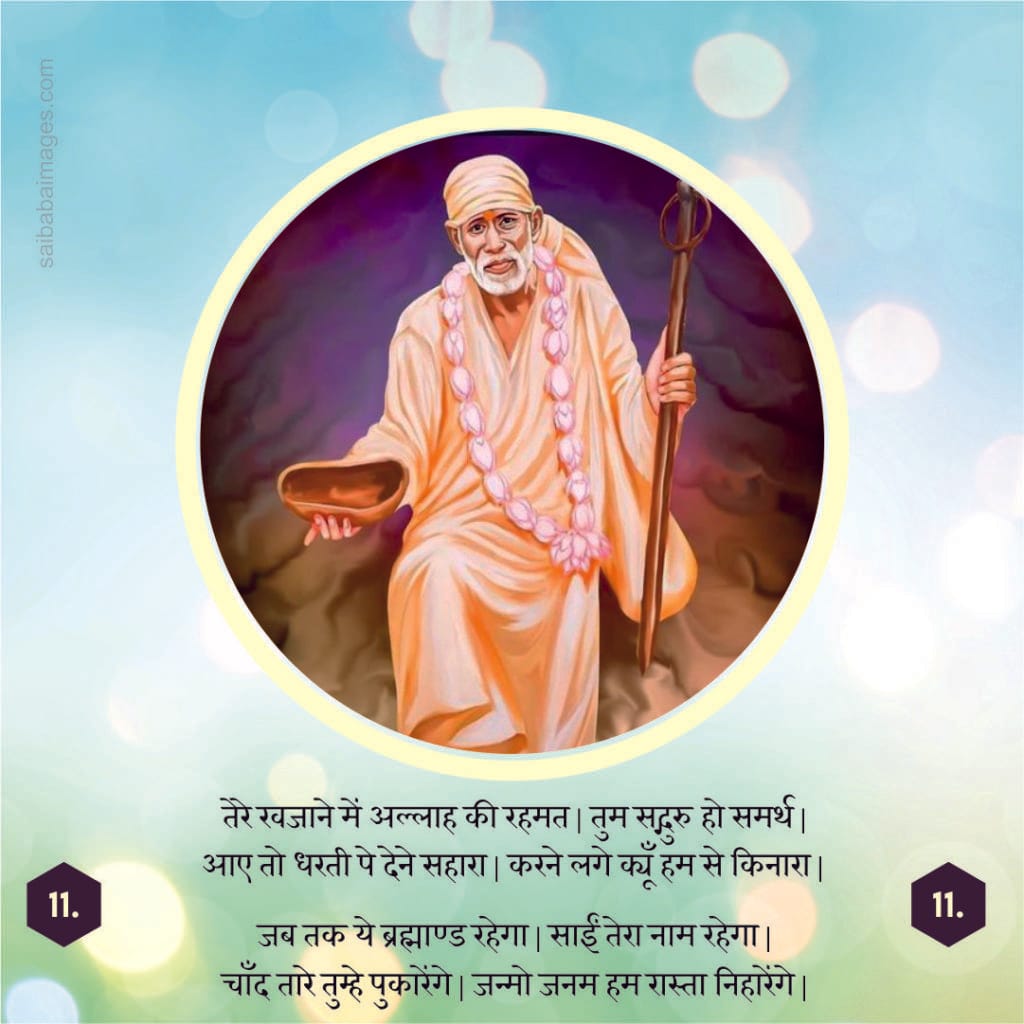 Download Sai Kasht Nivaran Mantra
Anonymous Shirdi Sai Baba Devotee from India says: Hi Hetal ji, I would like to share my Baba's experience with you. Hope it will get published soon. May Baba bless you all for this awesome job.
Om Sai Ram to all Baba devotees. I really want to share my Baba's miracle. A few days back, due to some change in my life, I got really scared, very very scared, and suddenly, I started urinating every 3 to 5 minutes without any pain. Soon after, it got really bad, and I just googled it. I found that one of the reasons might be a tumor or something. I got so scared that the whole night I didn't sleep. I kept on praying to Baba and took Udi also, but somehow, my fear was bigger than my trust.
The next morning, my husband called an online doctor as we can't go outside because of COVID. The doctor gave me antibiotics for three days, saying it looks like UTI. I started taking medicine, but my frequency of urinating was not getting less, and that thought in my mind was killing me inside. During that time, it was Ram Navami. On the third day of medication, I got so much worried that I prayed to my Baba and, taking Udi, I said, "Baba, I am going to the hospital for a scan or check-up. Now everything is on You, and I know You will save me."
I went to the hospital, and at the entrance, there was my Baba's idol. It feels like He was already there to save me. I met the doctor, told her everything, and she said, "Although during the daytime, you are urinating a lot, if you notice, because of medicine, nighttime, you are now able to sleep, and this all means it's just your negative thoughts during the daytime, which is triggering urination." I got relieved as if my Sai relaxed me. After that, I just keep on Sai, "Baba is with me, He is healing me."
I got healed after two days. Just wanted to say, everyone, whatever situation comes, just keep praying and keep trusting our Baba. He will definitely help all of us. Baba, forgive me for all my mistakes, and keep Your blessings on all of us. Om Sai Ram.
A Miraculous Cure: Sai Baba's Blessing For A Devotee's Foot Injury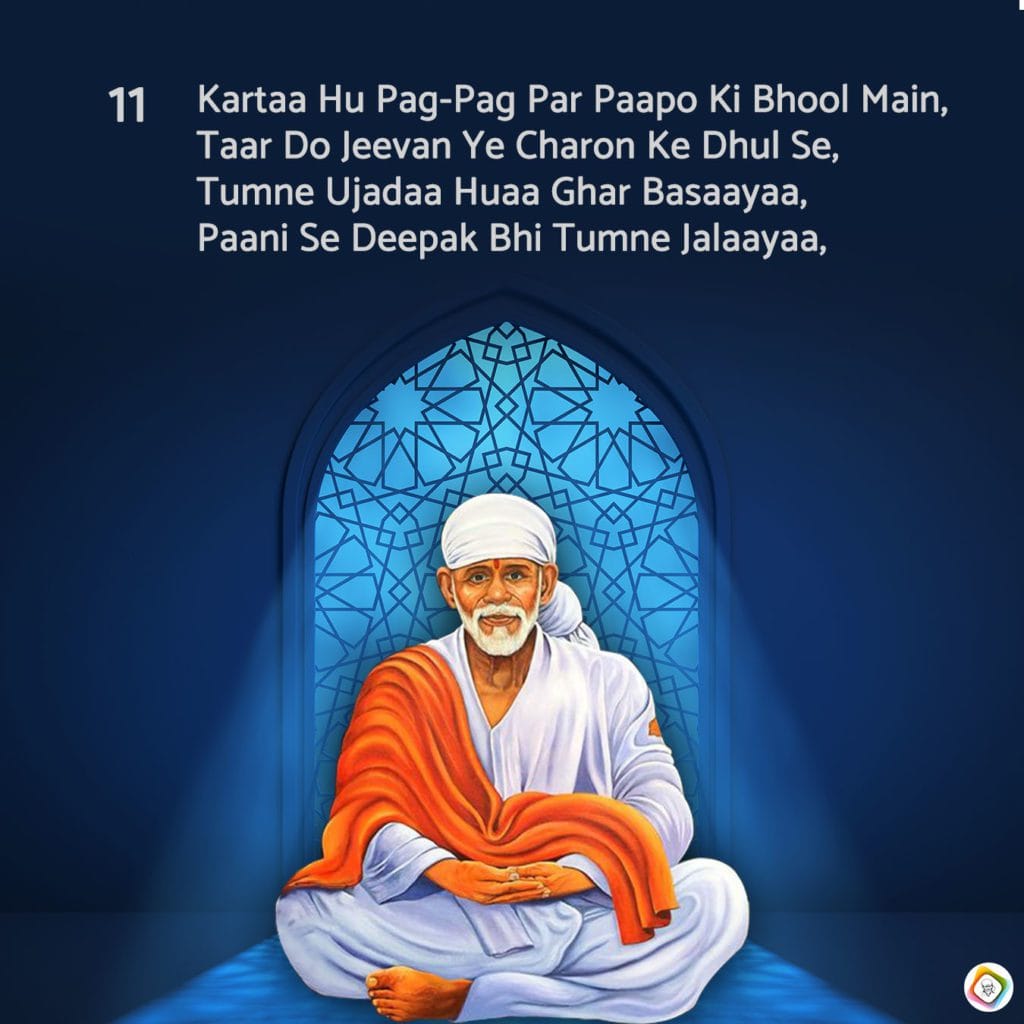 Shirdi Sai Baba Devotee Shalu from India says: I am a Sai devotee.
I was an avid runner and happened to have a series of foot injuries in the years 2015-2016, which would leave me bedridden for days. In the year 2017, I had a right ankle injury leading to extreme pain in walking for days together. Since I was a runner, I had to forgo running, and walking also needed effort. I tried all kinds of medicines, but nothing helped. The doctor advised some exercises but to no effect. For almost a year, I lived with pain and had to completely stop physical activity. I was suggested to undergo surgery for my injury with no guarantee of running again. I was beginning to get extremely worried, and the pain was interfering now in my daily life activities as well.
In the year 2019, I had the fortune of visiting Shirdi with my husband and sister. It was early morning, and we were rushing in our taxi to the Samadhi mandir. We stopped in the bazaar and planned to open our chappals in the car and walk to the mandir. It was drizzling, and we were rushing towards the gate of Samadhi Mandir. Suddenly, I felt a sharp pain under my right heel as a stone pierced through it. The pain was extremely unbearable, and I knew that this would have further worsened my foot injury. Since my sister and husband were far ahead of me, I couldn't stop to check and kept going in pain.
Once in the mandir, we got busy with Baba's Darshan, and I forgot about the injury. Around an hour later, I remembered hurting myself and started feeling around my heel where the stone had hit. To my surprise, there was no pain. I pressed around the ankle and the whole foot, but nothing hurt. It's been more than three years, and my pain just disappeared that day. Since then, I have run and walked hundreds of kilometers without any trace of pain in my foot. It's truly Baba's miracle that I got completely cured, and that too at Shirdi. How else does one explain that a foot that was advised surgery would cure like this? I truly feel it's Sai's blessing that I am walking around without any pain, that too without any treatment. He heard my unsaid prayers.
Sai Baba's Blessings Helped To Reunite With Husband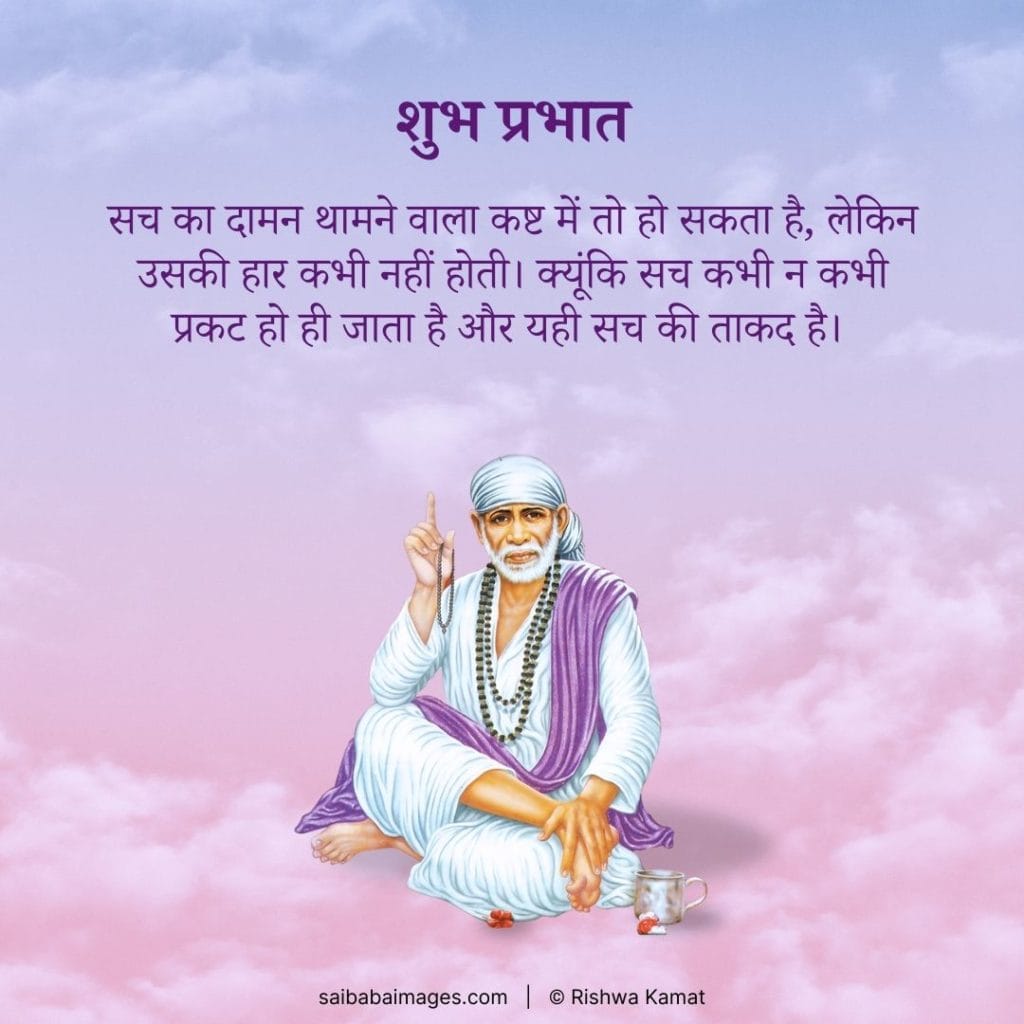 Anonymous Shirdi Sai Baba Devotee from India says: First of all, bow to the lotus feet of Sai Baba. He is my guru, and thank you to the admin for maintaining such a good platform where devotees can share their experiences, and we all feel motivated by reading their experiences whenever we're facing problems. This is my second post. I'm writing this post not only because I promised our Sai Deva, but also so that devotees will feel motivated that nothing is impossible for our Deva.
In an earlier post, I mentioned that my job, promotion, marriage, baby, and home are all possible because of Sai Baba. Although everything was going well in our life, suddenly, my husband's behavior changed me. He did not tell me the reason for his behavior, was not talking to me, and ultimately left home, leaving me alone with my 7-month-old baby, saying that he would never come back. I cried a lot, but Sai gave me the strength to face the situation. Later, I came to know the problem and why he was behaving like this (I'm not sharing the problem, but it was big). I prayed to Sai Baba all day and night and also joined the Mahaprayan MP-2852N1 reading Sai Satavan Manjhari daily. By Baba's grace, he came back in 11 days. We both are trying to do things normally, and I know that by Baba's blessings, all things between us will become perfect, as our Sai said, "Don't take tension when I'm here." It is also written in Sai Satcharitra ki, "Mere rehte agar mera bhakt dukhi ho to mera yaha rehna ka fayda kya."
Hey Sai, thank you for everything, and please solve all the small problems between me and my husband.
All Sai devotees, I want to say one thing: Whatever the situation, remember one thing – Sai sab dhik karenge, chahe kuch bhi ho jaye.
Om Sai Ram.
Prayers Answered: How Sai Baba Helped Through Trying Times
Anonymous Shirdi Sai Baba Devotee from India says: Firstly, I would like to thank Hetalji mam and the team for maintaining this wonderful spiritual interactive platform. Coming to my experience, my brother has an electricity board issue, and a person from EB has been attending to it for more than a month. Exactly the day before the EB is about to be cut off or renewed, the EB person arrived and did the work smoothly. As promised, I am posting here.
Coming to my other experience, the door in the bathroom got locked, and I got stuck inside. I prayed to Sai Baba to do something without breaking the door. Finally, my husband called security, who came with a screwdriver and released me. Sorry for posting late, Sai Baba. Sai Baba also helped me with a couple of issues which I forgot now. Please bless my mom's longevity, and my brother, and my sister's good health and longevity. Please bless my two little kids.
Om Sai Ram, Sai Ram, Jaya Jaya Sai Ram.
A Mother's Prayer For Her Son's Visa Approval – A Miracle By Sai Baba
Anonymous Shirdi Sai Baba Devotee from India says: Thank you Baba for your love and blessings. Today morning, I requested prayers for my son's visa approval, and now, by 3:30 pm, I have received his passport duly visa stamped. Thank you, Baba.
---
More from SaiYugNetwork.com