Sai Baba's Mercy On All Creatures: A Miracle With Devotee's Maltese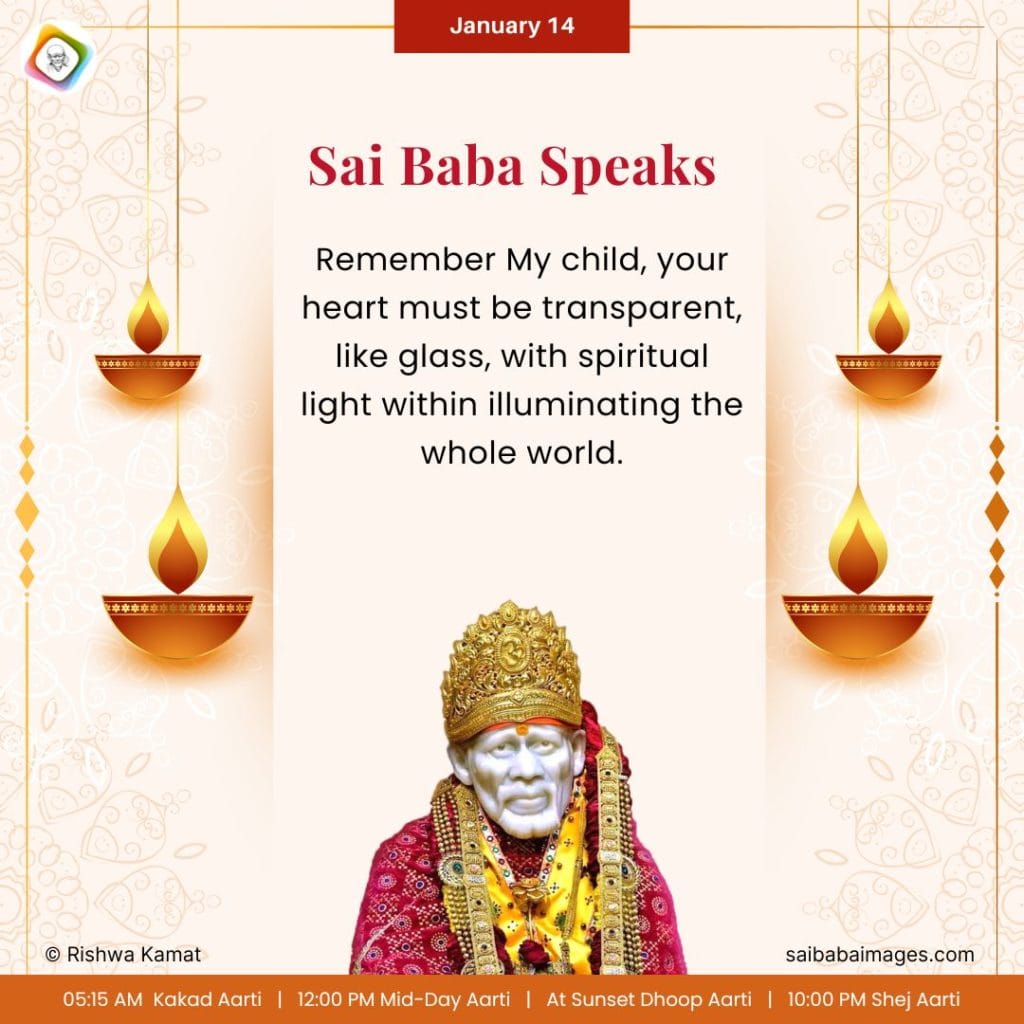 Download Sai Baba Images In This Post
Anonymous Shirdi Sai Baba Devotee from USA says: I thank Hetalji for giving us this wonderful platform to share Sai Ma's glory. Sai Ram. I live in the USA. Recently, one Baba miracle happened to me. I would like to share that experience with you all. This leela shows that Baba has mercy on every creature.
I have a one-year-old Maltese. He's very adorable. Baba sent him into my life when I was going through severe depression. Trust me, my dog has made a huge contribution to my recovery from that state. He's so dear to me. We have to take him for hair and nail cuts every 2-3 months. These are toy-breed dogs so they need grooming frequently. So last Sunday, he went for his grooming session. My dog is mostly adjustable with those sessions, but this time, after coming back from the session, he was acting weird. He was looking traumatized, and we had no clue why he was behaving like that. He was completely lost and was sitting in one place looking at us. It was totally a blank stare. Also, he was having trouble walking. So we checked if there was any injury during the grooming. We don't stay there through the entire sessions because it takes a long time, almost 4 hours. So we asked the groomers if anything happened, and they just assured us that everything went smoothly and he was absolutely fine.
I was sad seeing my dog's situation. He was just lying down, not even eating properly. And he was in that state the next day too. It's not easy to get a vet's appointment here. I intensely prayed to Baba to help that poor soul. And Baba has mercy for everyone. Baba listened to my prayer. I gave my dog Udi mixed water, and put Udi on his forehead for two days. Also, I gave him the water which I offered to Sai Ma. And believe me, my dog got totally fine in three days. He got back to his normal happy puppy state. 🙂
I promised Baba that if he (my dog) cures, I'll submit my experience here. Sai Ma, always keep your blessing hands on us. May Sai bless all.
The Miracle Of Sai Baba In Helping To Find The Right Job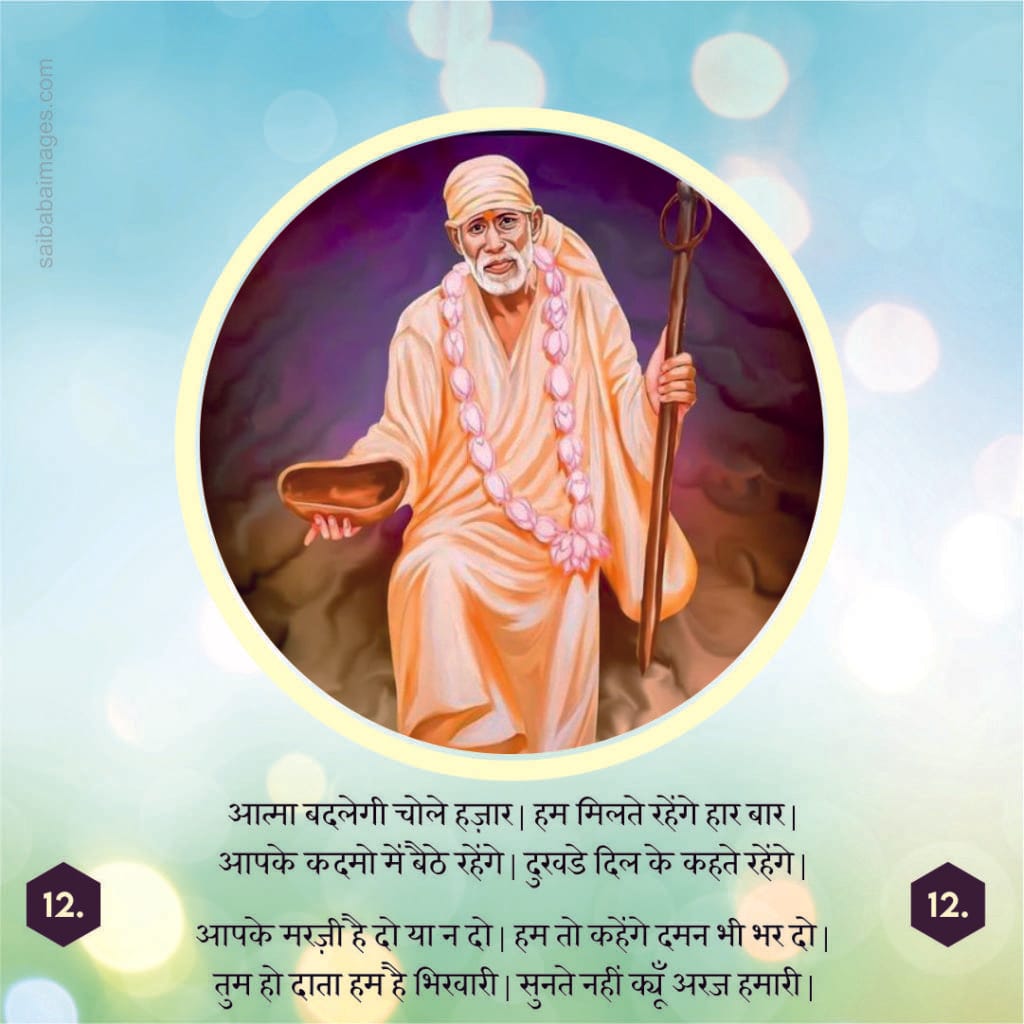 Download Sai Kasht Nivaran Mantra
Anonymous Shirdi Sai Baba Devotee from India says: Hi, I am a Sai devotee, and thank you, Hetal Ji and the team, for this platform. There have been so many miracles that have happened in my life, and I have always been telling myself that I will share my experience here, but somehow I could not do it. So today, I am going to share one of Sai Baba's miracles in helping me get my job.
I was always interested in knowing more about Sai Baba when a TV serial used to be telecasted, but somehow, I did not get a chance to learn more about him. In 2015, through my friend, I got introduced to Sai Baba and went to Sai Baba's temple. I bought Sai Satcharitra, and from that day till now, I have been completely devoted to Sai. Whenever something happens in my life, only one word comes out of my mouth – "Baba, mere Sai Baba!!"
I was working in a good IT company, but through a consultancy, and during COVID, they even asked me to leave the company. From that time, I got scared of losing my job, so I started to apply for jobs here and there. I prayed to Sai Baba to get me a good job. Once, an HR reached out to me through LinkedIn, and an interview got scheduled. I got that job and worked there for three months. Then, I got laid off. After two months, I got another job, but my heart was not willing to join this company. Still, I joined as I was not getting any job for the past two months. Somewhere, I knew it was not right. I worked here for three months and had the most terrible working experience to date. I was always worried and tensed, and my confidence was gone. I prayed to Sai Baba to help me get another job. Now, by Sai Baba's blessings, I got a job that I wanted, and the timing, culture, and interest matched mine. As of now, everything is going fine. Again, layoffs are happening, and I am really scared. I don't know what is going to happen. Sai Baba, please protect, and bless me, my family, and everyone!! Om Sai Ram!!
Sai Baba's Guidance And Blessings Helped Resolve Misunderstandings And Health Worries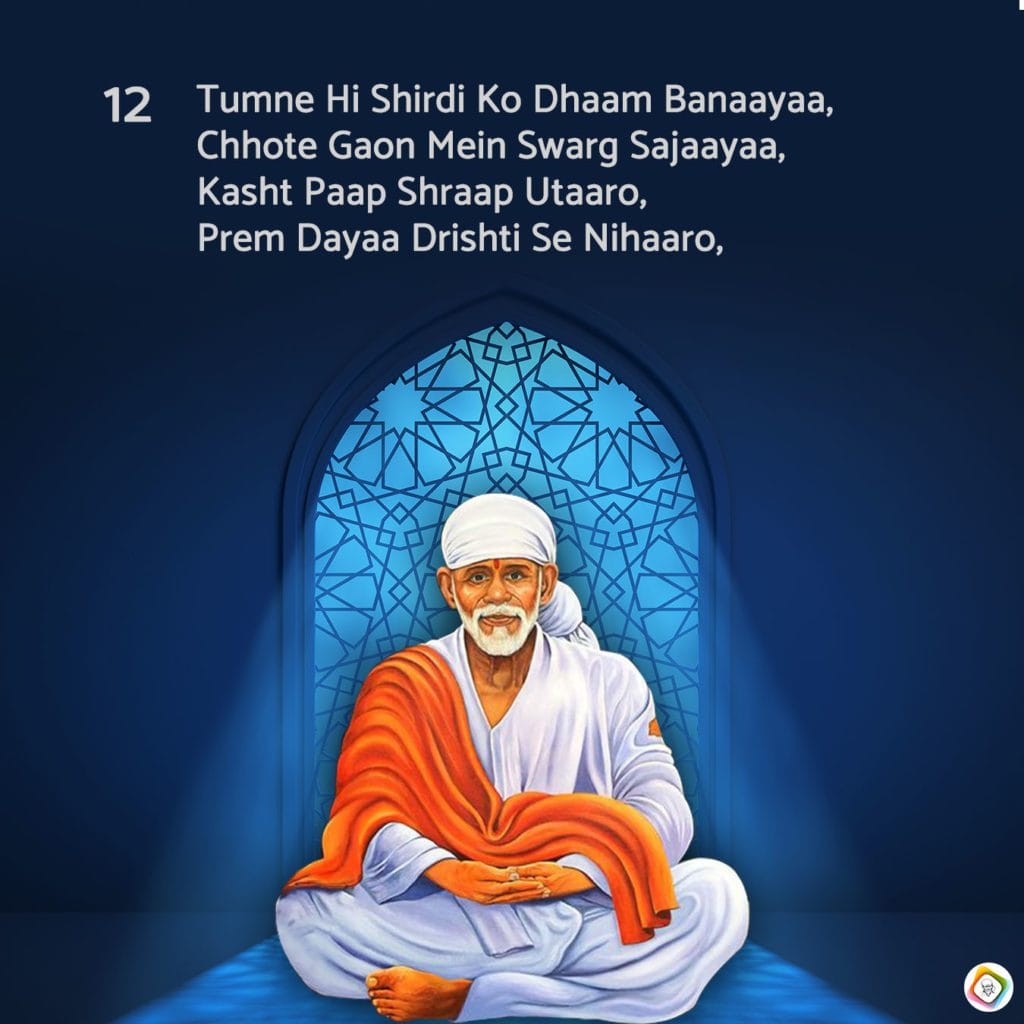 Anonymous Shirdi Sai Baba Devotee from India says: Baba, what I am today is all because of you only. Every time I come to you for rescue.
Baba has helped me many times to come out of difficult situations. As Baba said, one has to suffer karma. I believe in that. There are a few instances where I suffered a lot after my job, but ultimately Baba helped me come out.
Coming to my experience, I am having some misunderstandings with my parents after marriage. I don't know what happened, but the distance was increasing day by day, but it was never cleared. I prayed to Baba to clear the misunderstandings, and I believed in Baba and knew it would take time.
Now, I am pregnant and come to my mother's house for delivery, but a small quarrel happened between me and my mother, and it had become so big for my husband told me to come back. Though I felt bad about what had happened, coming back from my parents' house would further increase our gap, so I started convincing my husband to withdraw his decision. But he is very adamant and not agreeing. I convinced him for almost three days, for which he is not agreeing, for which I prayed to Baba. If he agrees with my decision, I will post my experience in the group. To my surprise, he agreed. Thank you so much, Baba, and Baba conveyed the same through an Instagram post.
I believe in you, Baba. Don't leave me, and please take care of my husband's health, which is worrying me a lot.
Please, I request all Sai devotees to pray for my husband's health.
Koti koti pranam, Baba.
A Personal Account Of Devotion To Sai Baba And His Impact On One Woman's Life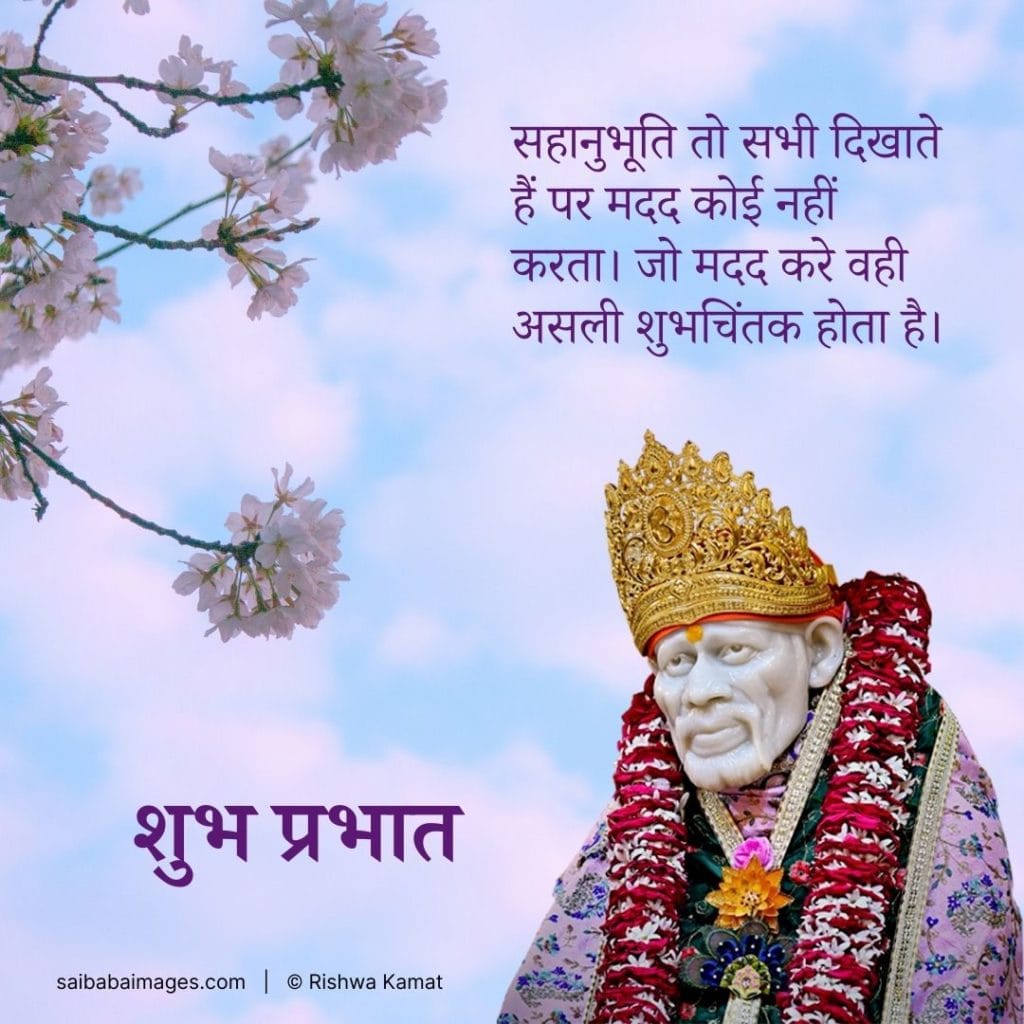 Anonymous Shirdi Sai Baba Devotee from India says: I am Archana, basically from Mysore and married for 11 years. Professionally, I am an engineer in Bangalore. My devotion to Sai Baba started when I was 13 years old, and every week on Thursday, I used to visit the Sai Baba temple without fail. I started believing in Him and used to buy one rose near the temple, keep it near Sai's feet, and pray for Him to always be there with me in all ups and downs. Thanks to my luck and belief, Sai has never let me down, even today. At every stage, He has consoled me, given me confidence, made me feel happy and proud, and loved.
Once, when I was really depressed in my life and wondering to whom I would get married, I went to the temple and wept. From the top, flowers were poured on me, convincing me that I would have a good life in the future. I felt like my mother was convincing me internally, and also by Sai's blessing, I got married to a good and understanding person who loves me a lot. There were a lot of ups and downs in our relationship, but Sai has helped us solve them and made us even closer than before.
Even during my pregnancy and delivery days, and post-delivery, I received support from an old lady who suddenly appeared in our lives and took care of my daughter for five years. This was a great help given by Sai, which allowed me to continue my work at the office without many hurdles. Thanks a lot, Sai, for everything you have given us.
Sai Baba's Timely Intervention In A Tax Matter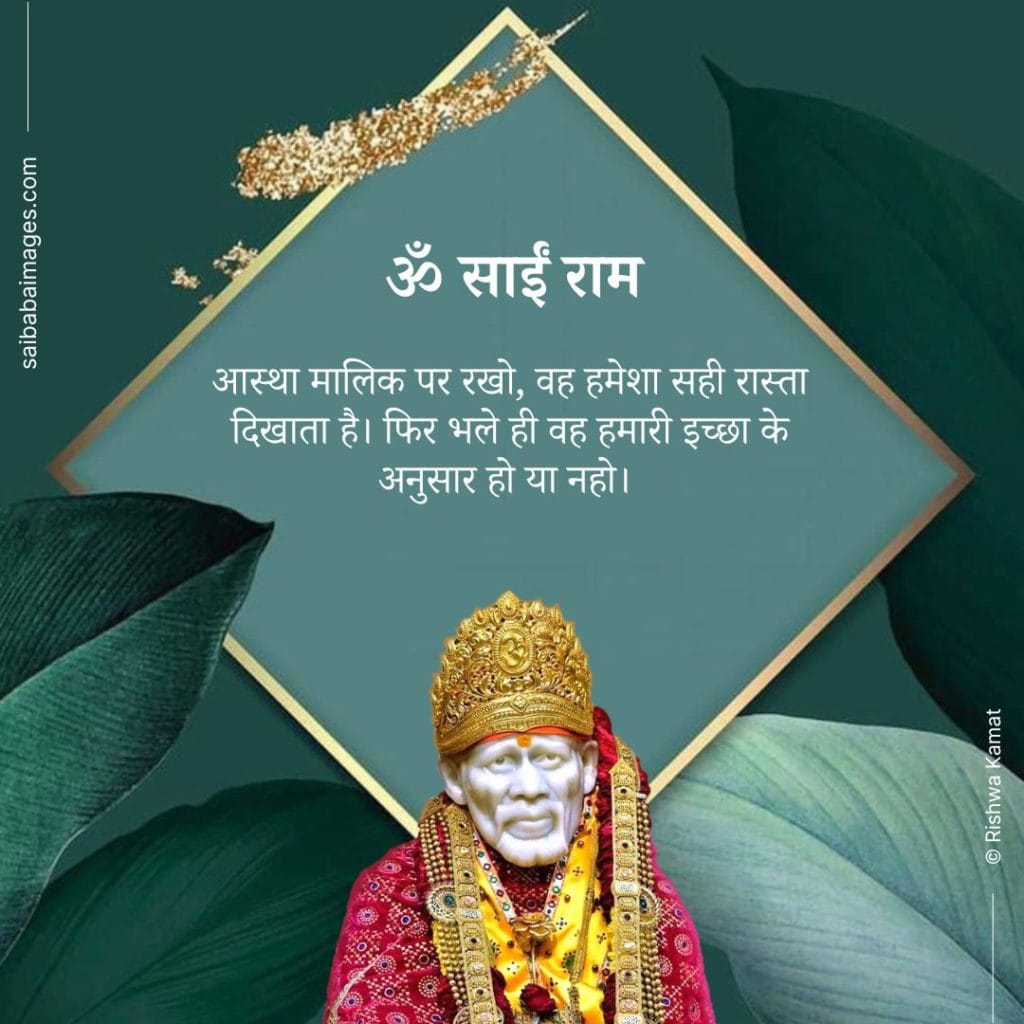 Anonymous Shirdi Sai Baba Devotee from USA says: Till now, I have shared so many experiences over here, which show how much I trouble Sai Baba. Yesterday, when I went to my office and opened it, I found a letter. After I saw that letter, I was really scared because it was related to some taxes. I was thinking about what it was all about since it was not clear, but only a notice to pay a huge amount. My coworker tried to contact them, but they said, "Due to huge demand, we cannot answer your call, so call on the next business day." It was a long weekend, and it would be so hard to contact them and clear things up. We kept calling, and somehow we got the call accepted. They put us on hold for almost four hours, but finally, when they checked everything, they told us that we had submitted those papers twice, so they miscalculated the amount. They asked us to fill out a new form, and everything would be okay.
When all those things were going on, somehow, deep down in my mind, I knew that Sai Baba was there, and he would take care of it. Exactly the same thing happened, we were in stress for a few hours, but Sai Baba solved everything. Thank you so much, Sai Baba.
Recovery From Mild Fever And Cough With Sai Baba's Blessings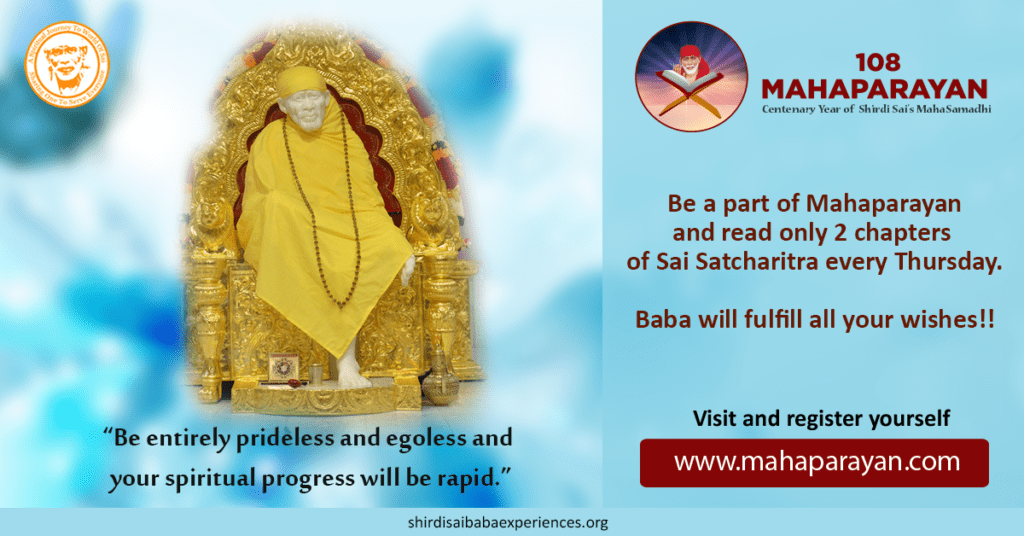 Anonymous Shirdi Sai Baba Devotee from India says: Sai Ram to all devotees. Last Monday, my father had a mild fever and cough. We all got tense and prayed to Sai Baba to help my father recover. Baba, I will share my experience here. I applied Baba's Udi on my forehead and drank Udi water. After that day, my father's health started to improve, and now he is completely fine. Thank you, Baba. You always protect your devotees. Thanks to your team.
---
More from SaiYugNetwork.com