The Miraculous Intervention Of Sai Baba: How Prayer And Faith Resolved Transportation Woes For A Job Seeker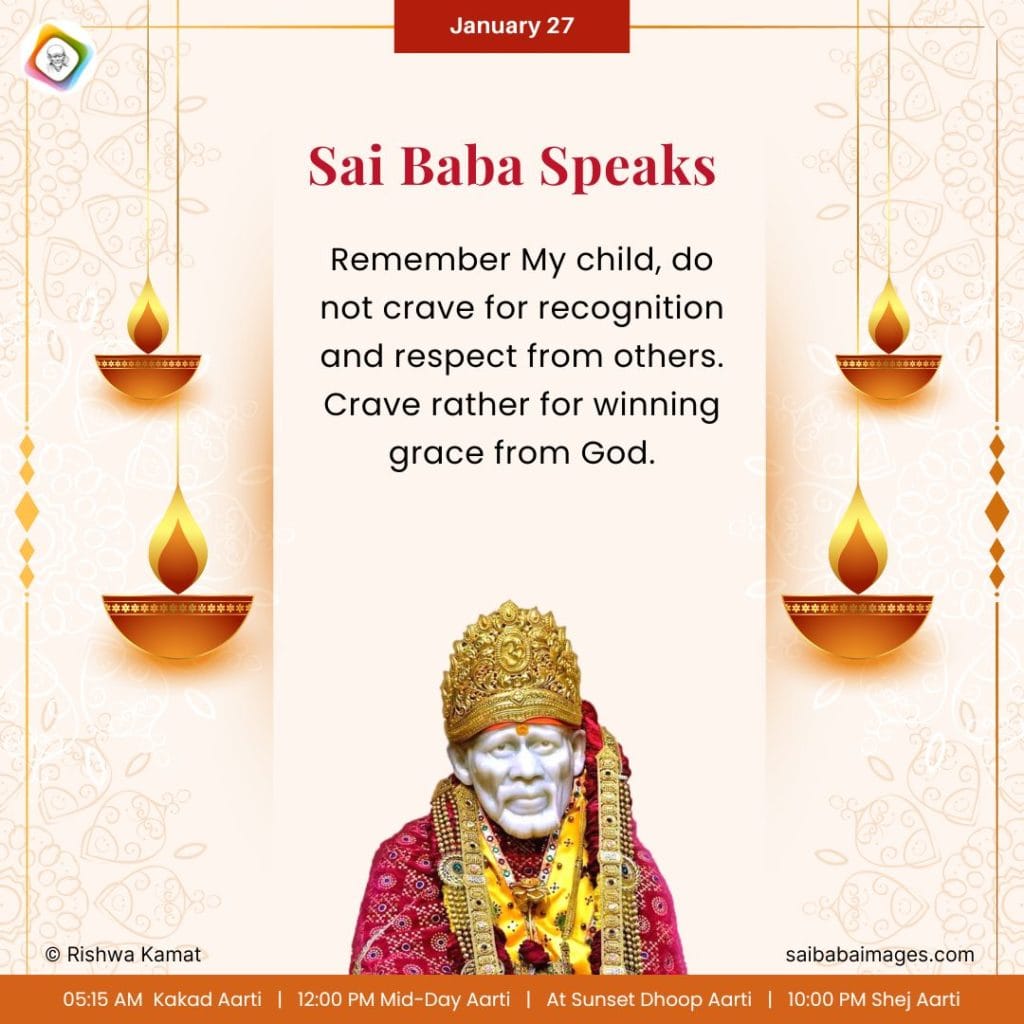 Download Sai Baba Daily Calendar with Images
Anonymous Shirdi Sai Baba Devotee from India says: This happened a few years ago when I was searching for a job but couldn't find any. I prayed to Sai Baba daily and within a year, I finally got a job. However, my joy was short-lived when I realized that I would have to cover the graveyard shift, and there was no cab service provided by the office to my residence.
I panicked and thought that I would have to resign from the job. However, the office managers informed me that the next four weeks would be training, during which I would have to work the morning shift. After that, I would have to find an alternative for transportation, which made me anxious.
During the first two weeks of training, I was constantly worried about how I would solve the cab issue. However, at the beginning of the third week, I received a request to support another sub-team in the office for the afternoon shift. I noticed that the office cab was available for that time, and I was relieved.
Within a month, my transportation issue got resolved, and I was able to continue with the job, thanks to Sai Baba. Looking back, I realized that my worries were unnecessary and that Baba had a plan for me all along.
Sai Baba's Blessing Restored A Devotee's Phone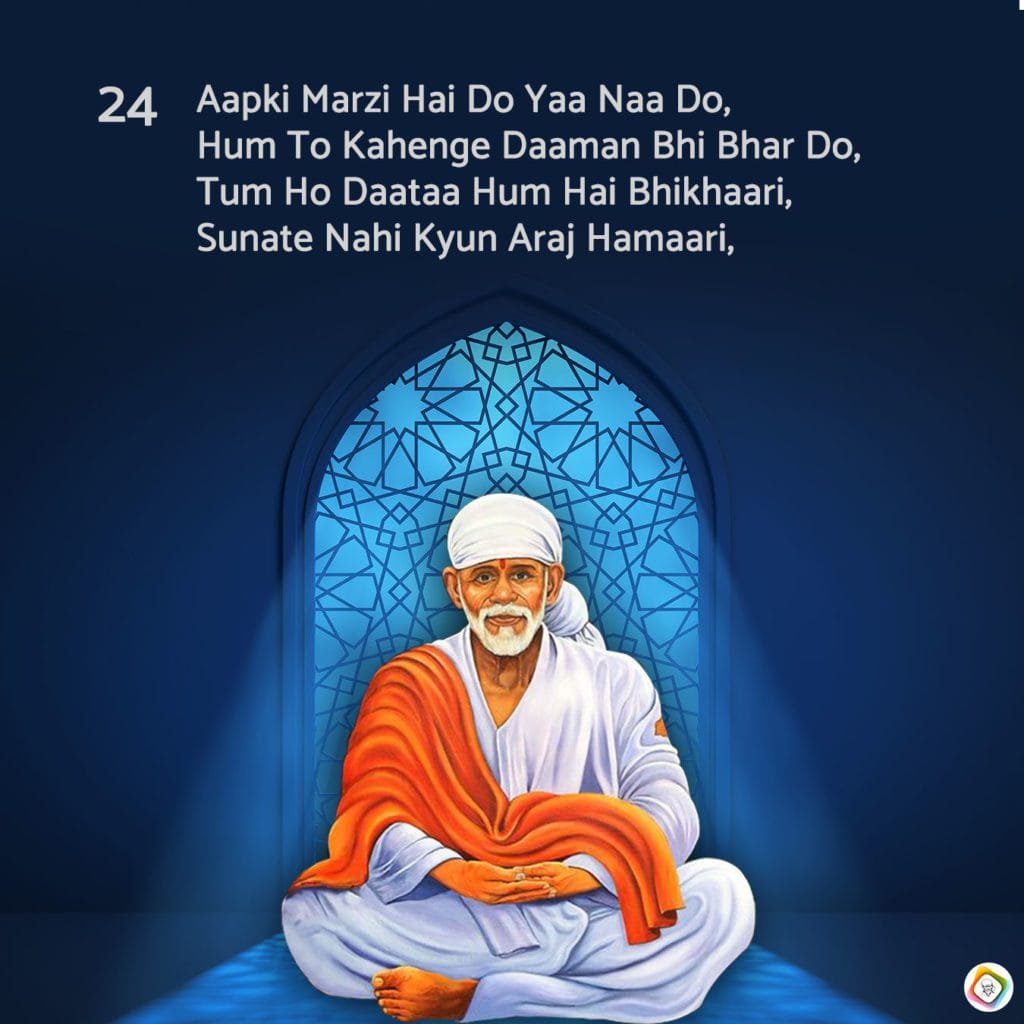 Download Sai Kasht Nivaran Mantra
Anonymous Shirdi Sai Baba Devotee from India says: Coming to my experiences, my phone was not working properly for about six days, and my Google stopped working, and I couldn't read devotees' experiences. So, I was feeling restless, and I tried all sorts of methods shown by YouTubers, but no changes were made. It made me even tenser, and I prayed to Sai Baba to make it all right so that I could share my experience through this blog. I chanted "Om Sai Ram" 1008 times that day, and unexpectedly, my phone started working properly after just rebooting. With Sai Baba, nothing is impossible. Baba, please make me always remember your name, and I always love you so much.
Baba's Naamsmaran is capable of saving you from any critical situation. I was worried because one of my friends used to accompany me to college, and it was not necessary. However, Baba saved my day by assuring me that she would not create any trouble. We traveled easily without much stress, and it means a lot to me. Baba gave me an indication that "you will get great experiences from small situations," which I did not understand at first. Later on, I experienced it myself.
Thank you, Baba, for your blessings. Om Sai Ram.
Om Sai Rakshak Sharanam Deva. Om Shirdi Vasaye Vidhmaye Satchidananda Dhimayi Thanno Sai Prachodayat.
Om Anantha Koti Brahmananda Nayak Rajadhiraj Yogiraj Parabrahma Shri Satchidananda Sadguru Sainath Maharaj ki Jai 🙏🙏🕉️🙏
Two Miraculous Experiences Of Faith And Devotion To Sai Baba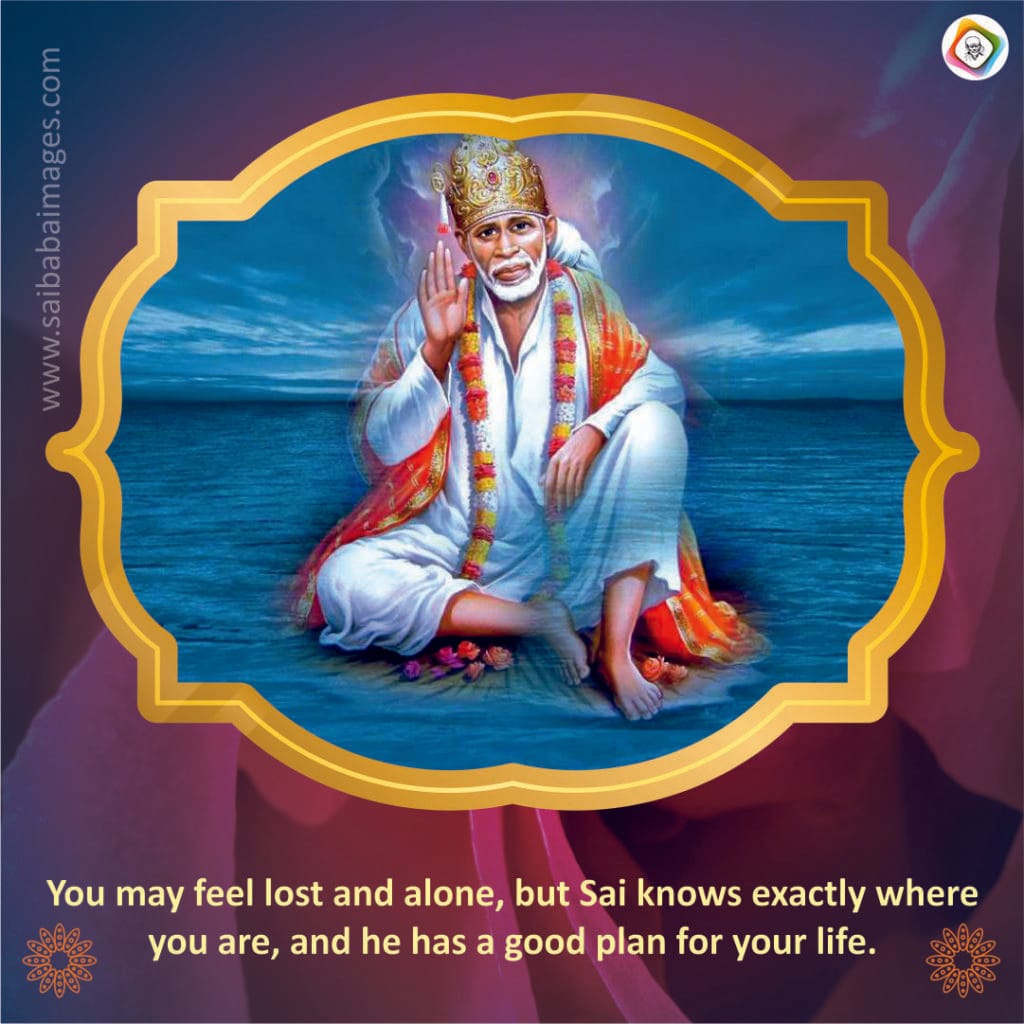 Shirdi Sai Baba Devotee Shravya from India says: Om Sai Ram! My name is Shravya, and I would like to share two experiences I had with Sai Baba. Although I have had countless wonderful experiences with Baba, these two were particularly significant to me. I was introduced to Baba at a young age by my parents, and as I navigated through life, my faith in Baba grew stronger. Every day, I could feel His presence through his pictures.
My first experience is about Baba taking care of my mother and father when they contracted COVID-19. Baba was with them throughout her illness and helped them overcome this major hurdle. As promised, I am sharing my experience with fellow Baba devotees.
My second experience is related to my job search. I had been seeking a new job for some time, but despite my efforts, I faced numerous rejections and never received calls. Throughout my job search journey, I prayed to Baba with unwavering faith, trusting that he would do what was best for me at the right time. I strongly believe that Baba's timing is perfect. One day, when I least expected it, I received a call from a company, and to my surprise, I had a smooth interview process and was offered the job. I am extremely grateful to Baba for granting me this job opportunity at the right time. I know there are still challenges ahead in my life and career, but with Baba's blessings, I am confident that I can face them with strength, faith, and patience.
I am also praying to Baba for another miracle to happen in my life. I trust that Baba will take care of it, and I will continue to pray with faith and patience, waiting for that miracle to unfold.
Om Sai Ram!
Sai Baba's Blessings And Protection During Illness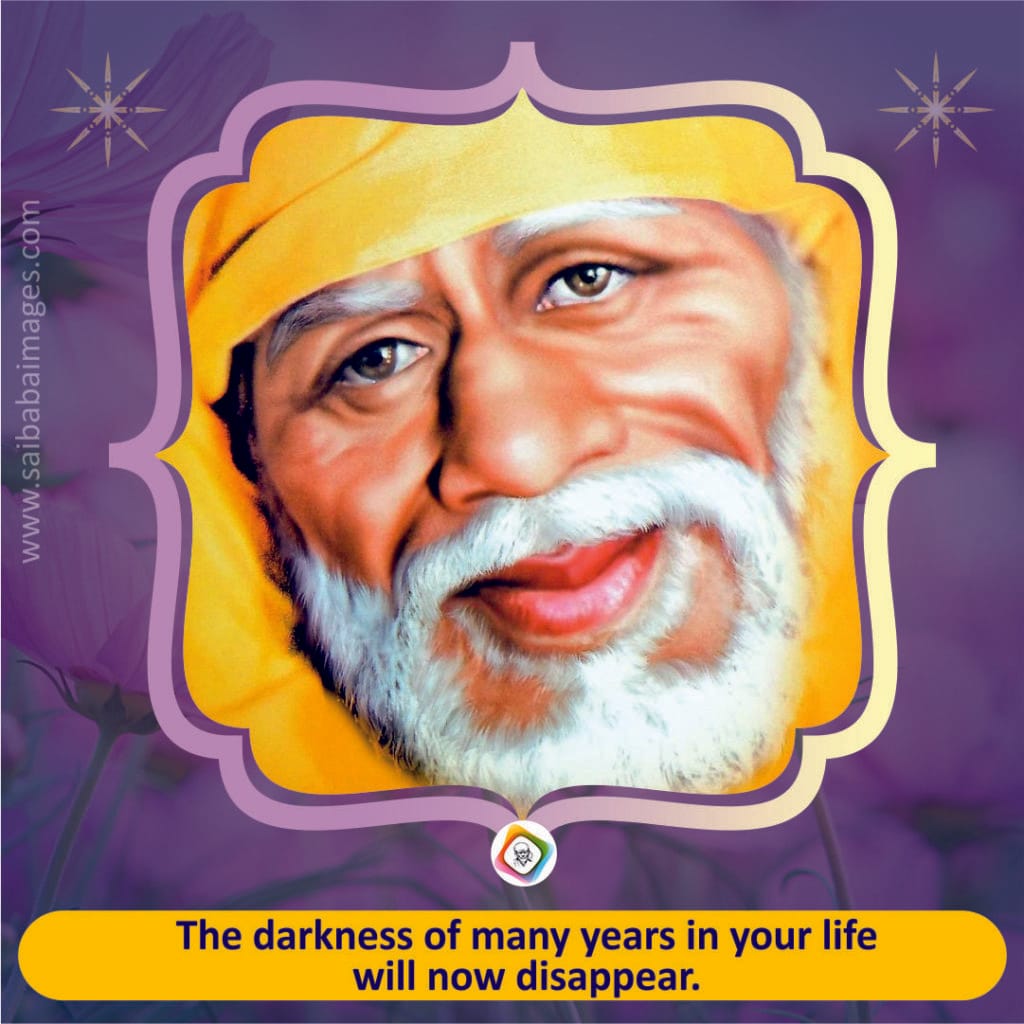 Anonymous Shirdi Sai Baba Devotee from India says: Om Sai Ram. Last week, my husband attended a conference. After two days, he suddenly developed a cough, cold, and fever. He took medicines, but his fever did not subside from 100 degrees. We were worried, but we had faith in Baba that whatever the situation might be, he is there holding our hands. As my husband works out of town, he had to travel despite his fever. During the journey, he was still having a fever but reached his destination safely. After four days, his temperature returned to normal, and he only felt a little weakness. We have confidence that with the blessings of Sai Baba, the weakness will also recover. Thank you, Sai Baba, for always being there for us, and protecting us. Om Sai Ram.
Sai Baba's Blessings Help Devotee Overcome Sleeping Troubles And Avoid Unwanted Meetings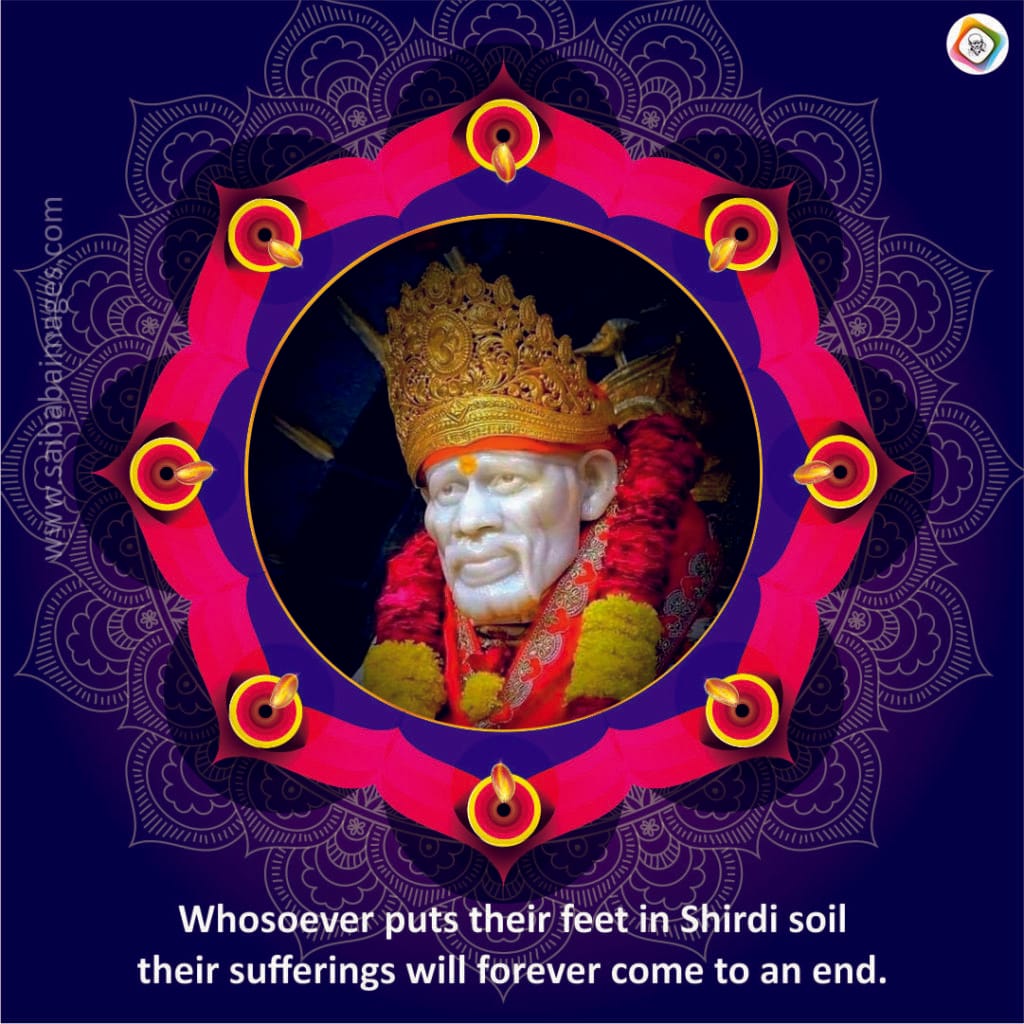 Anonymous Shirdi Sai Baba Devotee from India says: Dear Hetalji, Thank you for providing this platform for Sai devotees to share their experiences. I am from Udupi, Karnataka, and would like to remain anonymous.
Recently, my son was having trouble sleeping at night, so I prayed to Sai Baba to help him sleep peacefully. Baba blessed him, and he slept well. I am grateful to Baba for his help.
I also prayed to Sai Baba to help me avoid meeting certain people, and he answered my prayers. I did not have to meet them. Thank you, Sai Baba, for your guidance and blessings.
I am grateful to Baba for taking care of my parents and fulfilling their wishes. Baba, we love you!
Please keep my name anonymous.
Om Sairam.
How Sai Baba Helped A Devotee Fix A Hanged Mobile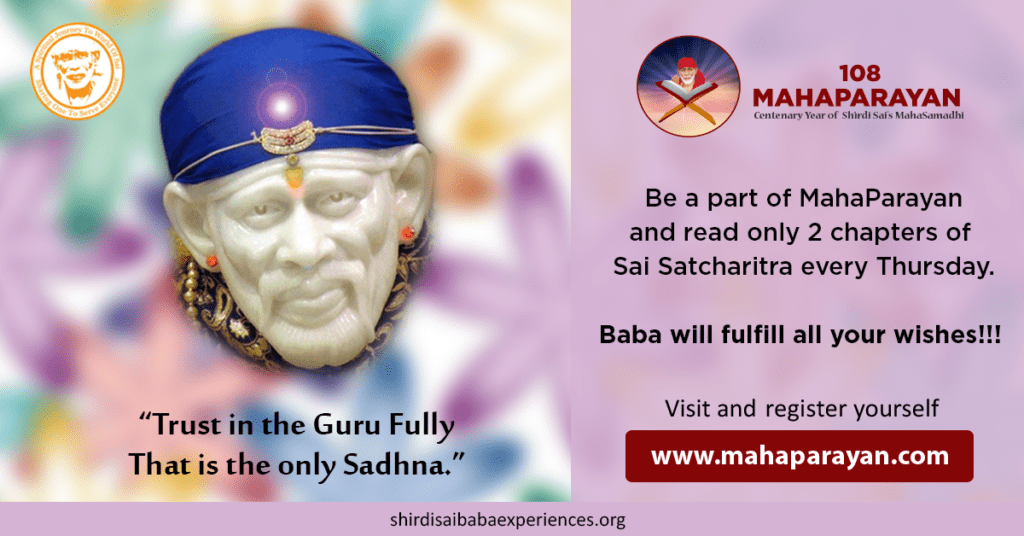 Shirdi Sai Baba Devotee Kanaka from India says: Om Sairam to all. My name is Durka, and I am from Chennai, Tamil Nadu, India. I would like to thank everyone behind this blog who is doing a wonderful job maintaining it. I am here to share my experience about how Sai Baba helped me in fixing my hung mobile quickly.
I was watching a live stream on my mobile and wanted to take a screenshot of something I needed. Suddenly, my mobile got hung, and I tried to restart it, but it didn't work. I gave it to my brother, who is my father's brother's son, to fix it, but he couldn't do anything. I also tried to fix it myself, but nothing worked, and I was getting more anxious.
At that time, I remembered Sai Baba, who was my only hope and savior. After some time, I told my mother about my hanged mobile, and she suggested giving it to my younger brother, who is my father's cousin's brother's son. Within a few minutes, he repaired it and gave it back to me. He also explained to me why my mobile got hanged. It was only through Sai Baba's grace that my younger brother was able to fix the issue.
I feel blessed and lucky to be Sai Baba's devotee. I would like to tell all devotees that, in any situation, have complete faith in Sai Baba and don't lose hope in him. He always does what is best for his devotees. Om Sairam.
---
More from SaiYugNetwork.com