Download Sai Baba Daily Calendar with Images
Sai Baba's Divine Intervention: How His Blessings Helped A Student Achieve Success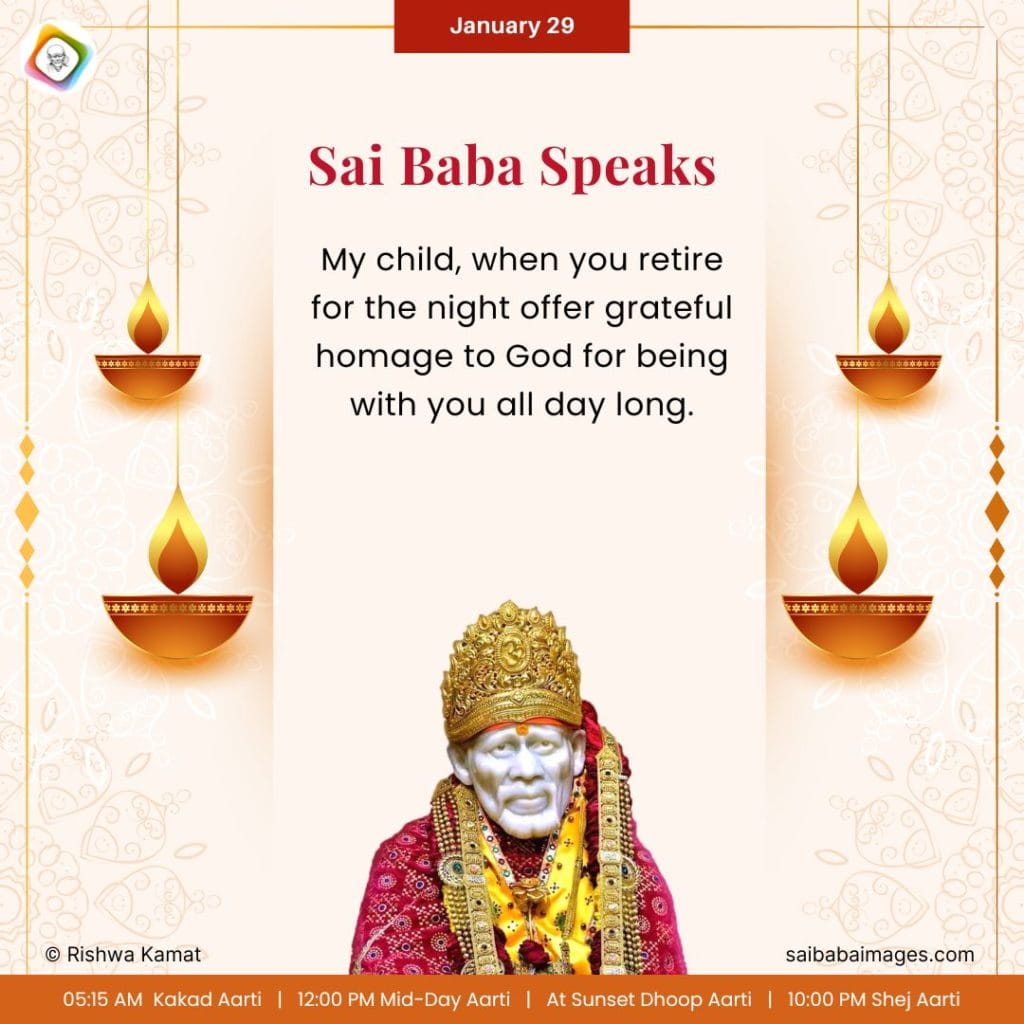 Anonymous Shirdi Sai Baba Devotee from India says: Om Sai Ram, I have been associated with the MahaParayan (MP) since 2016 under the guidance of Anuradha Ma'am. I was working with a hospital for two years after finishing my Master's degree, but I was not fully satisfied with it. I was unhappy with the job location, politics, and arrogance of people. Additionally, I had not thought about pursuing my post-doctoral program.
However, when the lockdown deferred all national-level exams, including the exam, it was shifted from June to September. I decided to sincerely study for my exams and chose the least difficult subjects in the options. I was working full-time with all the emergency duties of COVID deployment. I had given my resignation and got 10 days' leave before September 15th. My sister also came home during that duration after two years, but I had to study.
On the penultimate night of the exam, I remember closing the door, and after a few hours of revision, I fell asleep at 10 PM. In the morning, I woke up at 6 AM and started revising again. I felt like the door opened by itself, and someone was watching me from the door while I was revising well. Just outside the room, on the verandah, a big picture of Sai Baba was hanging. After everyone at home woke up, I asked if anyone had come up in the morning to wake me up or something. My family denied it and said that they wanted me to be relaxed this morning, so they didn't want to disturb me until 7 AM.
I knew that only Sai Baba had opened the door and was peeping from the door to see that I was awake and revising well. So, I left for my exam center, taking His name and telling Him that it was He who will be giving the exam if He wants to take me out of this place.
Guess what? I scored a decent percentile and AIR 300 in my subspecialty, which was truly unbelievable. I had not studied properly as I had decided on my subject very late, just one day prior to filling out the form. I am very thankful to Baba and owe this seat in this reputed institution to Him.
After this miracle, sometimes I lose faith, feel like leaving MP, or get lazy, but Baba holds me in such times.
Thank you.
Regards.
Two Experiences Of Divine Intervention By Baba's Devotee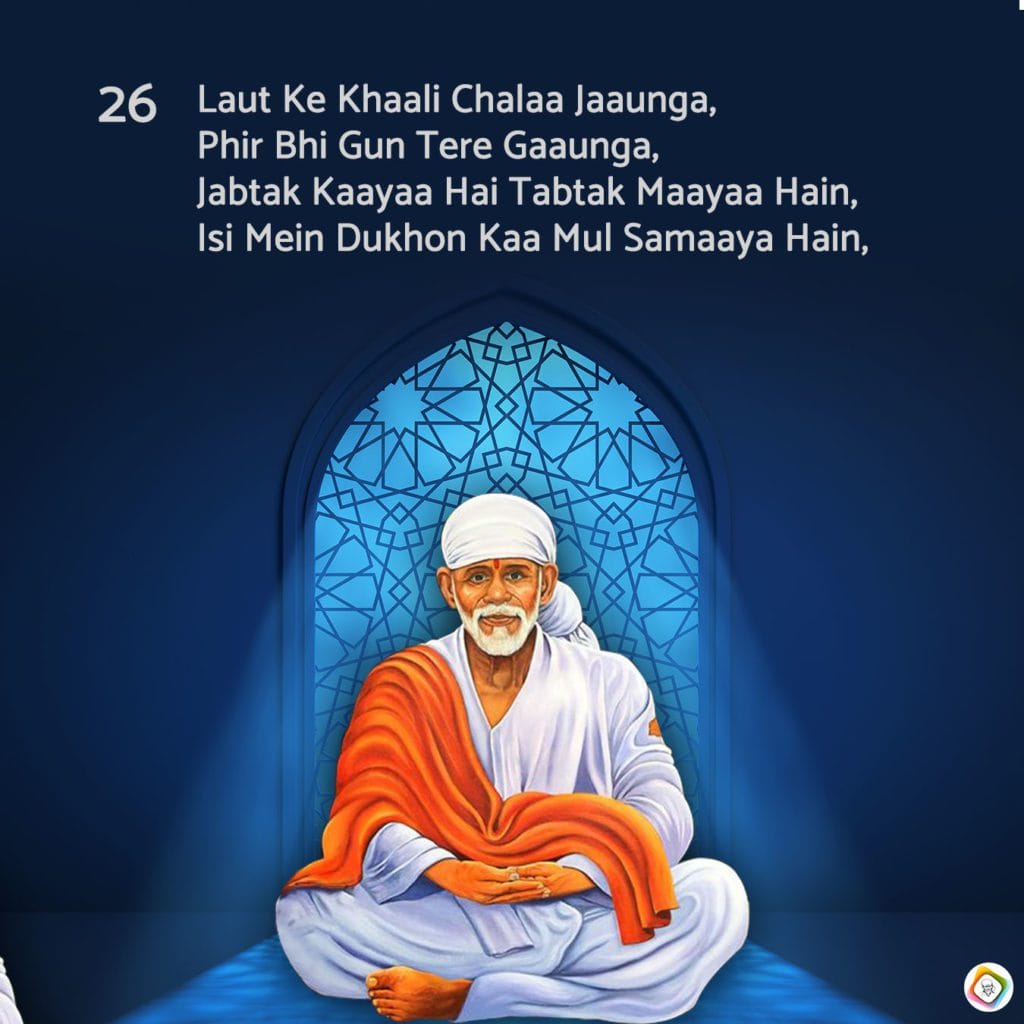 Anonymous Shirdi Sai Baba Devotee from USA says: This is Baba's daughter residing in the US. Please keep me anonymous. Thank you, Hetalji and the team for this beautiful platform for us Sai devotees. Not a day goes by without reading about devotees' experiences. It gives so much peace.
Coming to my experience, my routine blood work was abnormal. Since I was also losing weight, the doctor said it was a red flag and ordered blood work again and a CT scan. They suspected pancreatic cancer. I could not believe what I was hearing and immediately started praying to our dear Baba. I started doing Sapthaha Sai Satcharitra and promised Baba that if my reports came back normal, I would post them here. Baba sure did his Chamatkar, and yesterday I received my reports saying normal except for fatty liver. Thank you, Baba, for your love and blessings. Sai devotees, Baba is always here with us, watching over us when we give him two paise Dakshina of Shraddha and Saburi.
The second experience is about my daughter's pregnancy. She is almost 40 years old and has lots of problems. But with all the odds, with Baba's grace, she is twelve weeks pregnant. I pray to Baba to bless her and the baby and to have a safe delivery. As promised, Baba, I am posting this to let other devotees who are struggling to conceive trust Baba and completely surrender to him. He will bless without fail. Thank you, Saima.
A Devotee's Faith In Sai Baba's Grace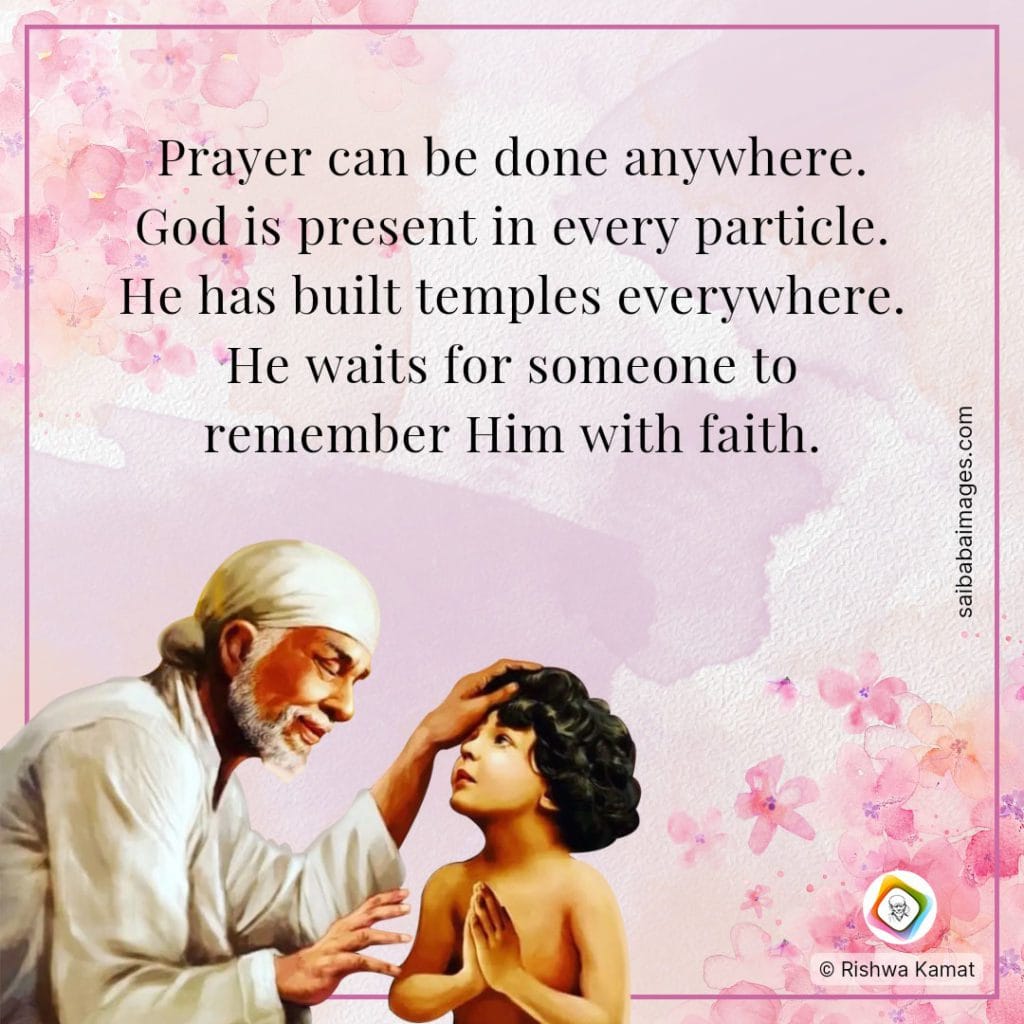 Anonymous Shirdi Sai Baba Devotee from USA says: Dear Hetalji, Sai sisters and brothers, I send you heartfelt good wishes for your great work.
As Sai's daughter since my younger days, Sai has been, is, and forever will be everything to me – in this life and every life ahead. I sincerely wish to bless all the people behind this wonderful blog. May my Sai always bless each and every one of you for this divine work.
I would like to share my recent experience, which is small but significant. I ordered a gold chain from our well-known jeweler whom I have known since my childhood. He is very sincere and trustworthy, but his only weakness is that he never delivers orders on the due date. It is always delayed by more than ten or fifteen days. I used to complain to him about this all the time. This time I warned him strictly to deliver my order on the due date. He very politely agreed and assured me again and again. However, I was still unsure in my mind whether he would keep his promise.
At this point, a thought came to my mind, and I prayed to my Sai, "My Deva, if this time the jeweler brings my chain on the same day he assured me, I will take it as it is only because of your grace on me. And…I will share your Leela on this modern Sai Satcharitra."
By now, all of you, my sweet Sai family, might have guessed what happened! Yes!! He came with the gold chain on the exact day he promised. This happened only because of my Sai. Anant Koti Pranam my Deva. I love you, Deva. You are simply superb!
Sai, reham najar karana, bachhonka paalan karana. You are the only Master, my Deva.
A Sai Devotee's Gratitude And Prayer For Her Son's Success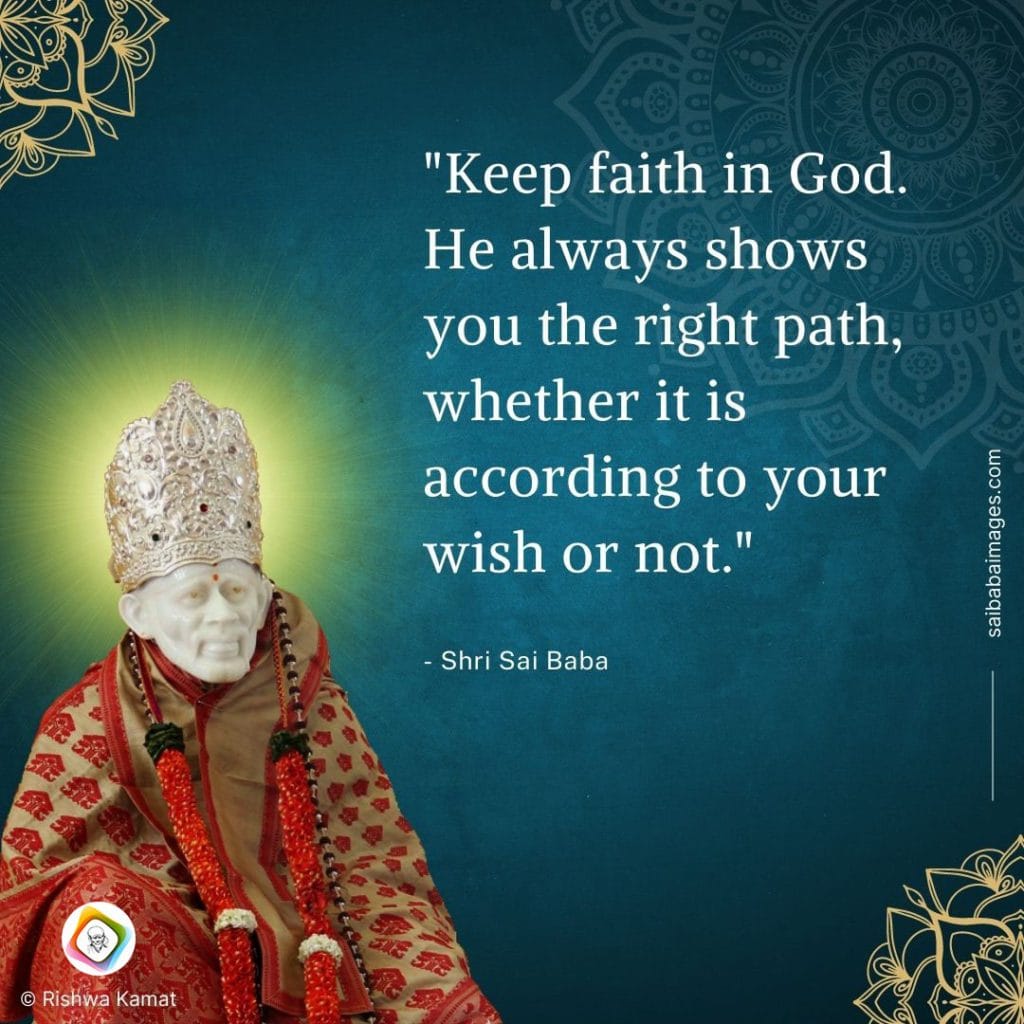 Anonymous Shirdi Sai Baba Devotee from India says: Om Sai Ram, Thank you, Hetalji, for providing me with the opportunity to share the blessings of my beloved Baba with my son.
I have been a devotee of Sai Baba since September 2015. Thank you, Baba, for being my pillar of strength and guiding me through life's challenges.
For the past few months, I have been worried about my son's job prospects and have fervently prayed to Baba for his success. With Baba's blessings, my son has signed his contract, and I am overjoyed to share this news with you all. Please bless him with growth and prosperity in his career, Baba.
Additionally, I pray to Baba to help us all overcome the global pandemic caused by the Coronavirus. May Baba's grace shower upon us all, and may we be free of this pandemic soon.
Om Sai Ram.
Sai Baba's Blessings Help Devotee's Son Secure Dream Job In The USA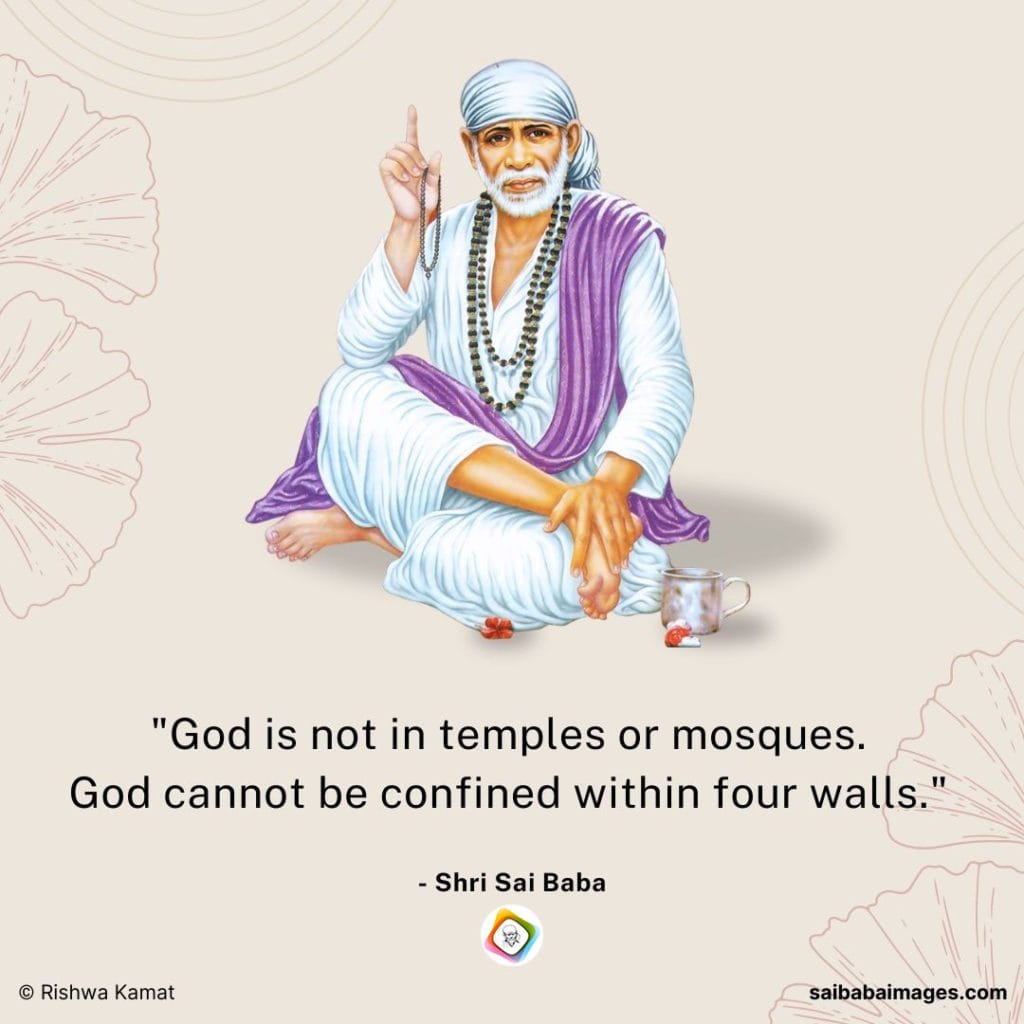 Anonymous Shirdi Sai Baba Devotee from India says: Om Sai Ram everyone, I am a devotee of Sai Baba from Ahmedabad and strongly believe in Baba. My son is currently in the US and was struggling to secure an internship there. However, I had faith that Baba would guide him toward the best opportunities. I am also connected to Mahaparayan, which is another one of Baba's blessings to me.
I prayed to Baba for my son to get the best job opportunity, and thankfully, Baba heard my prayers, and my son received a job confirmation letter on Thursday. He landed the best internship job in a multinational corporation (MNC) in the US.
Then, both my son and I prayed to Baba to make his job permanent in the same company. Baba listened to our prayers, and my son received confirmation of his full-time job in the same company, which is one of the world's best companies. We both feel very lucky that Baba has fulfilled our wish. Thank you so much, Baba. Please make everything settle for him in the US. I am completely faithful that Baba will continue to guide us further. We love you so much, Baba. Everything is possible with Sai, as he is the one who takes care of everything. Jai Sai Nath.
Miraculous Recovery Through The Blessings Of Sai Baba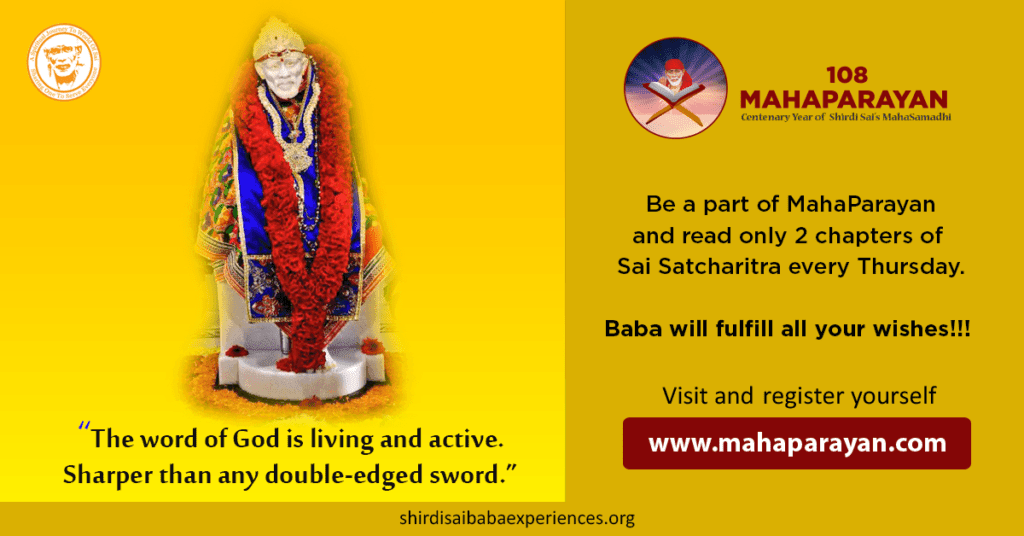 Anonymous Shirdi Sai Baba Devotee from India says: Dear Hetalji, Thank you for providing the opportunity to share our experiences with all devotees.
I would like to remain anonymous, but I wanted to share my recent experience with Sai Baba. I had been experiencing vomiting and extreme weakness, but I prayed to Sai Baba and took medicine. Within one day, I became completely well.
There was some obstacle, which made my journey impossible in the UK, but when we have Sai in our life anything is possible. We are traveling in Dec 2021.
Thank you, Sai Baba.
Om Sairam.
---
More from SaiYugNetwork.com