Om Sai Raham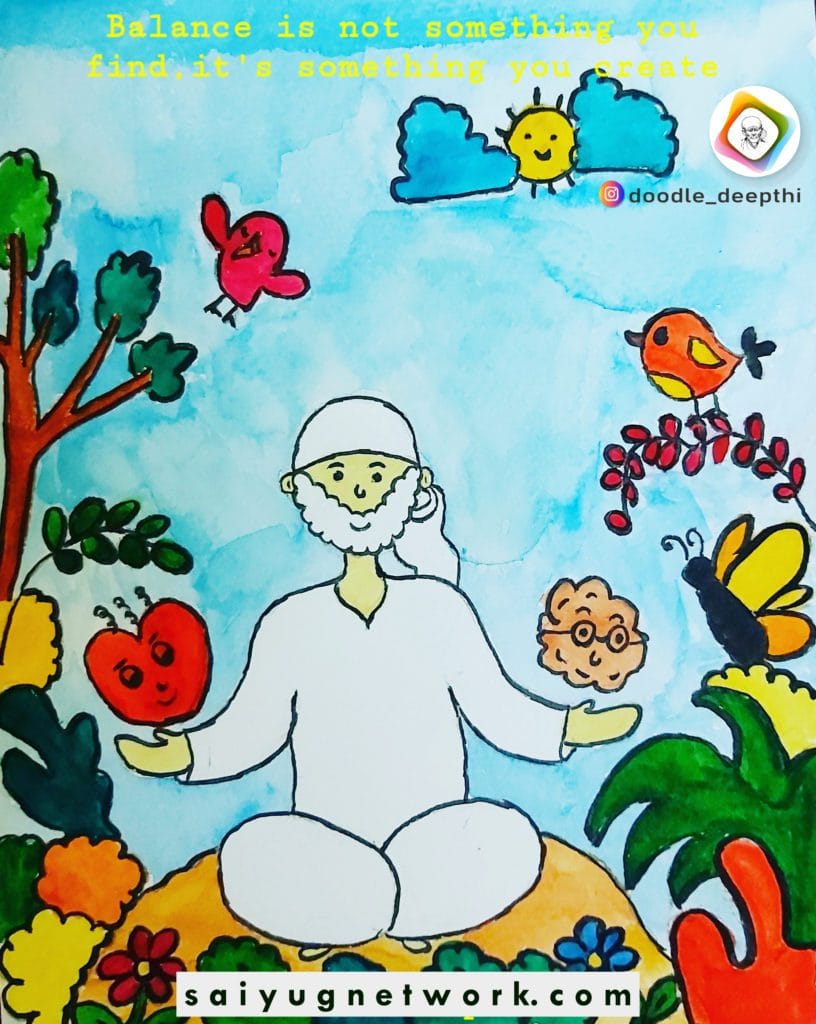 Anonymous Shirdi Sai Devotee from India says: I am a daughter of our Baba. Om Sai Rakshak Sharnam. Deva, have mercy on my niece and daughter.

Deva I am continuously praying for my niece's health recovery but still she is sick. Deva, some panditji is saying that due to some bad grah (planet), she is facing this severe health issue but how can any grah affect us when You are our soul protector? We are giving her Udi daily. Deva, please have mercy on her. Today she is about to be discharged from hospital after 42 days. So as promised I am sharing with all devotees. Please take care of her Deva. She loves You a lot. Please bless her with a good, happy and healthy life.

Deva, as You know, my daughter is only 10 years old and she is facing some depression. We consulted a doctor but they were unable to help. Deva, please take care of her and bless all.

Deva with Your kind guidance, our house renovation is going on smoothly and beautifully. Thank You for taking care of each and everything in our life. Please bless all.

Om Anantkoti Brahmandnayak Rajadhiraj Yogiraj Parbrahma Shri Sachidanand Sadguru Sainath Maharaj Ki Jai.
Sai Baba's Experiences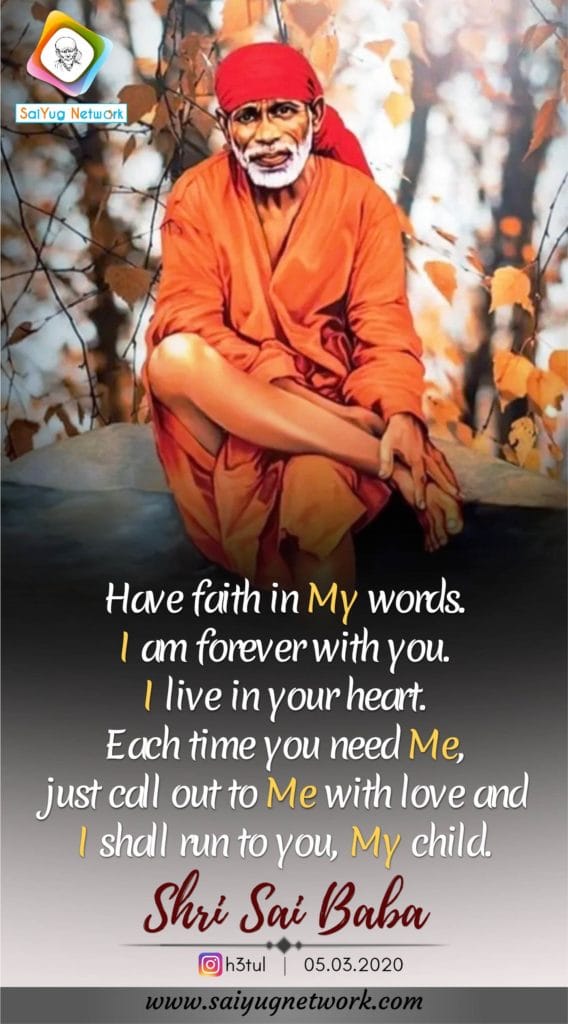 Anonymous Shirdi Sai Devotee from India says: Om Sairam, I am a small devotee of Baba from my childhood. Thanks to the admin team for sharing so many experiences of mine on this site.
With Baba's blessings my elder daughter recovered from the motions. After praying to Baba to submit the experience here, she instantly recovered from it. Baba helped my mother-in-law's health report to get negative in one of the tests.
Baba guided me to solve my project issue and I submitted code within time. Please help my younger daughter to recover from the motions. Please help my mother- in- law's surgery go smoothly. Thanks a lot Baba for everything.
Om Sri Sai Namo Namaha
Jai Jai Sai Namonamha
Sadguru Sai Namo Namaha
Baba Helped Devotee's Friend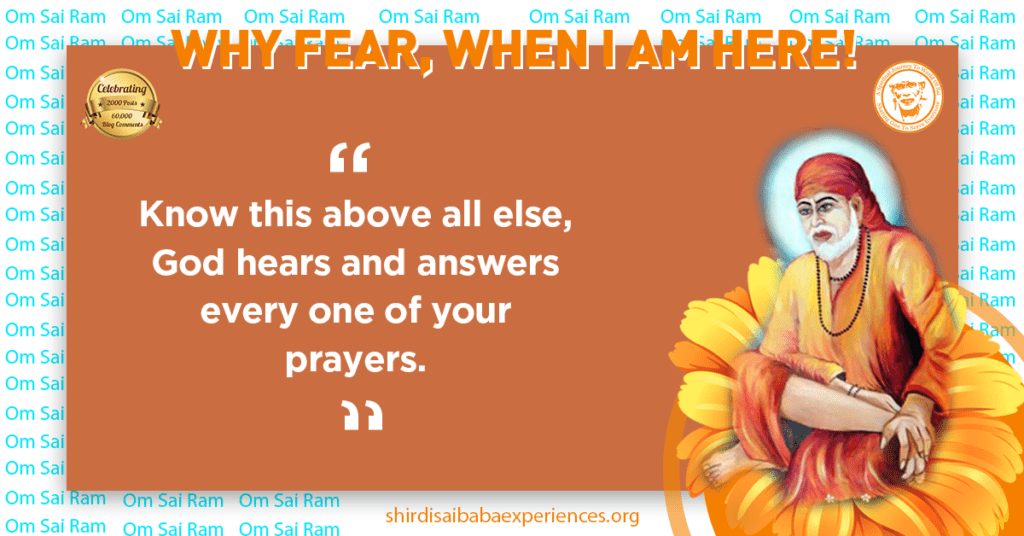 Anonymous Shirdi Sai Devotee from India says: Baba helped my friend in getting his PF monies
I am a Sai devotee and as said by each and every devotee Baba listens to prayers.
I would like to narrate my experience here.
My friend who had been having a lot of financial issues was trying to get his PF monies. He went on applying and every time there were issues and his case would get rejected. I could not see the pain in his eyes and took the responsibility of helping him. I connected with a known guy in the PF office and prayed to Baba to help in getting my friend's money. I am happy to inform you that Baba listened to my wholehearted prayers and he received his monies in a month's time. I have no words to thank my beloved Sai. Thank You so much Baba. As promised I am sharing the experience.
Dear devotees please pray wholeheartedly in case you are having serious issues and our Deva will surely come to help. Bow to Sri Sai peace be to all…!
Sai Baba's Blessing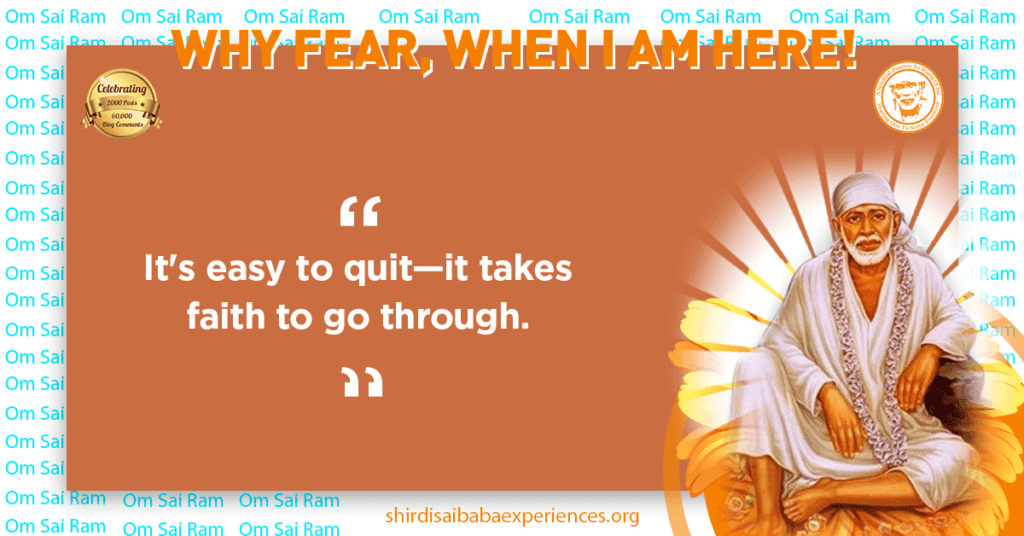 Anonymous Shirdi Sai Devotee from India says: Om Sai Ram! I am a devotee of Baba. Please keep me anonymous. I am from Mumbai and always feel blessed to be at Baba's feet.
Thank you Hetalji and to the entire team for creating such a wonderful platform where we can express Baba's blessings in our life.
My experience: I am so thankful and grateful for Baba's blessings for my health. I had a stomach upset and I prayed to Baba and had Udi mixed with water. Within a few days I was perfectly fine. Thank You Baba for blessing me with good health.
Thank You Baba for blessing me and my family. Baba, sorry for posting my experience late. Baba's blessings are always there for me and my family
Gratitude To Baba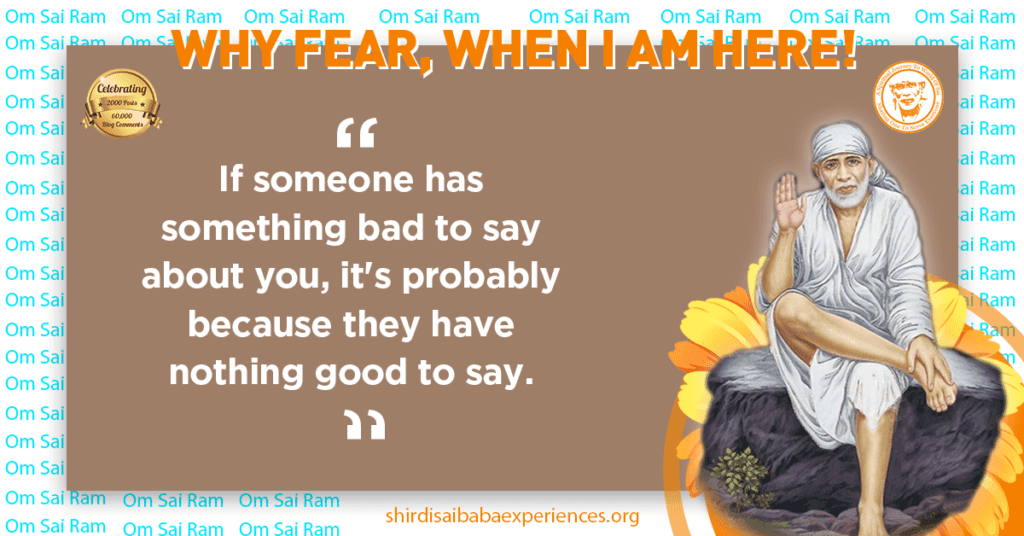 Anonymous Shirdi Sai Devotee from India says: Sairam to everyone. Keep my email-id, name, phone number anonymous.
Thanks to Hetalji and Poojaji for creating and maintaining this website. When we don't get any solution at that time this website gives some hope. Kudos to all the volunteers for maintaining this website.
During Covid-19, my mom and I got affected. But with Baba's grace we are fine. During that time we both were applying Udi on our forehead and I was reading Sai Kasht Nivaran mantra and chapter 13. Within a few days we are completely fine. Thanks to Baba for holding our hand. Please Baba forgive me for posting my experience late. Please Baba make the world corona free. Please Baba do some miracle. Please fulfil all my wishes and You know what I want. Om Sairam, Om Sairam!
Thanks To Baba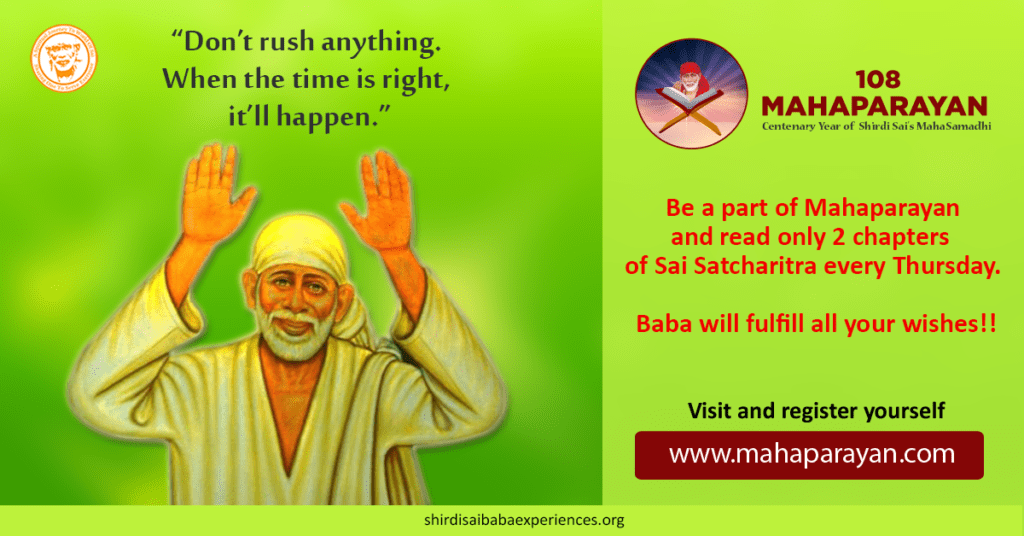 Anonymous Shirdi Sai Devotee from India says: Om Sairam! I am a Sai devotee.
Thank you Hetalji and team for this noble work. As I had promised to our beloved Baba, I am posting my experiences below.
Thank You Baba for everything. Baba, thank You for helping my father. Please keep him always happy and healthy. Thank You Baba for helping our entire family during Covid time and recovering them easily. Thank You Baba for Your support in my brother's wedding.

Thank You Baba and sorry for the late post. We love You. Please keep Your hand on all of us. Remove this Covid from the entire world. Om Sairam!
More from SaiYugNetwork.com
© Shirdi Sai Baba Devotees.com – Member of SaiYugNetwork.com